2020 New Zealand Snow Season Outlook – Worth Popping The Bubble For – The Grasshopper
June 1st, 2020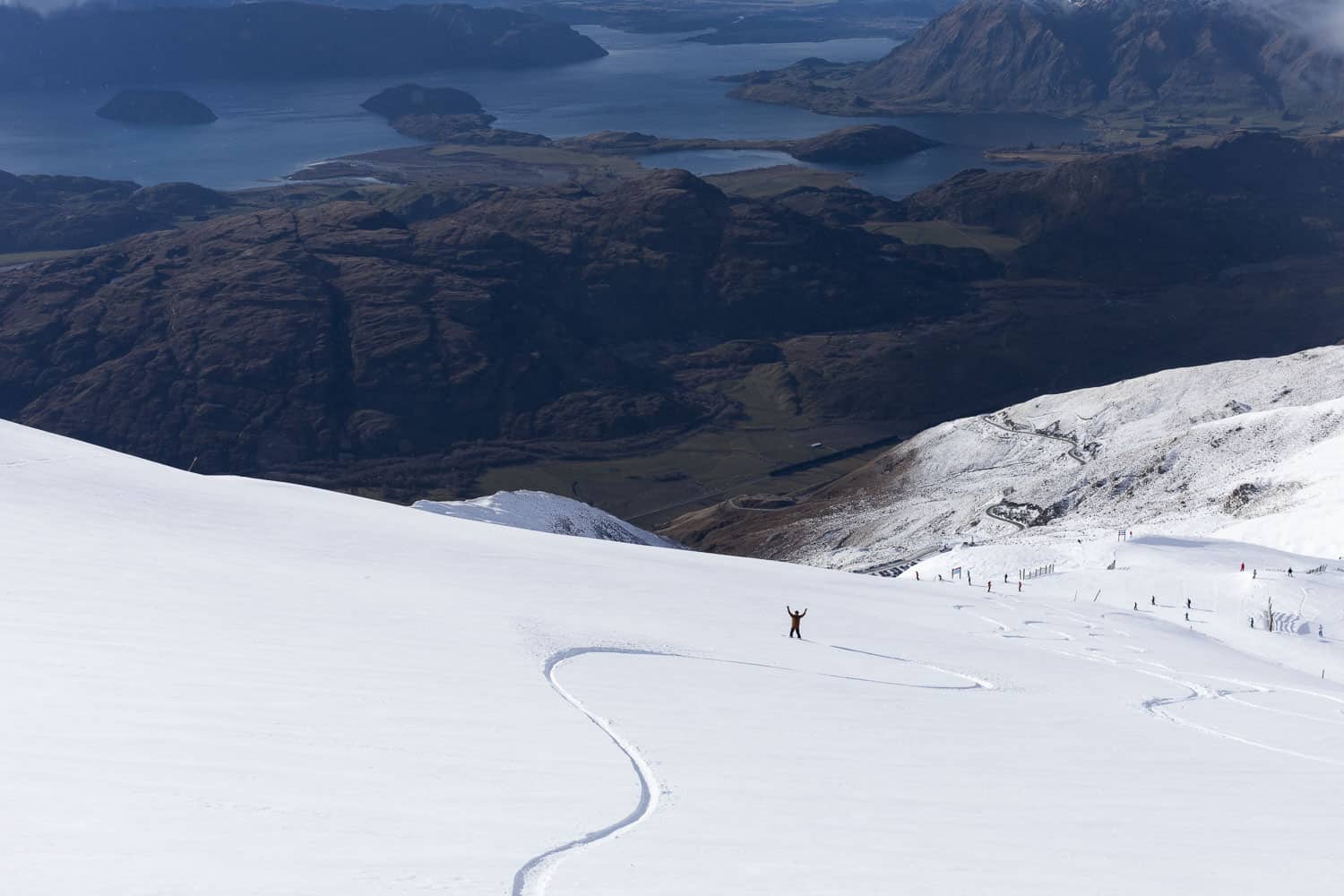 Mountainwatch | The Grasshopper
Climate drivers are on the move, and models indicate New Zealand will slip out of a strict westerly regime and into one more liberal where anything goes. It's a different approach to last year, and should hopefully serve up more snow.
A thin, soft-serve layer of snow blanketing ski fields in the Canterbury region is all New Zealand has to show for preseason snowfall thus far. It's not much, but we have to start somewhere.
And what better time to start than this Thursday, when a cold southerly blast is expected to dump 15-25cm of fresh snow onto Canterbury ski fields, while the Southern Lakes will receive a dusting of about 5cm.
Transient cold fronts caught up in a westerly regime are likely to bring two or three more light-to-moderate snowfalls to the country this weekend and next week. The Southern Lakes ski fields are well placed in such situations, whereas Mt Hutt is likely to receive little or none due to sheltering from the Main Divide.
Weather models that stretch themselves a month into the future indicate high pressure will bring a settled period through the middle of June, followed by a return of the westerly regime with its transient fronts likely tickling up the Southern Lakes. As we get into July these models expect high pressure to recede and low pressure to creep up from the south, indicating livelier storms systems and better chances of snow.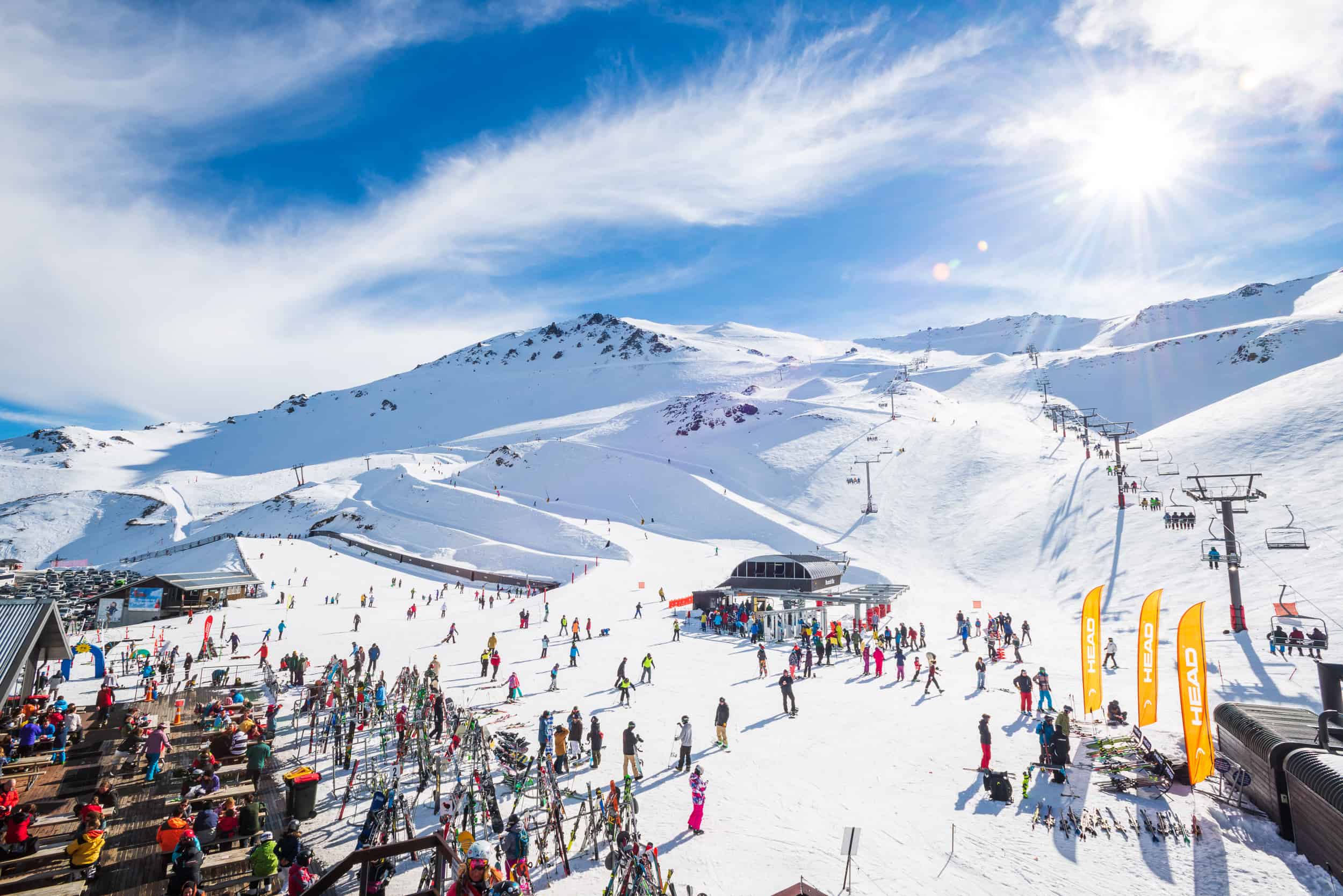 Hot and sweaty in the tropics, bigger storms in the mid-latitudes
Sea surface temperatures over tropical regions of Earth are one of the main drivers of climate variation in the mid-latitudes, and in order to look ahead at July through September this is our first port of call.
Waters in the eastern tropical Pacific have cooled significantly in the last month and are now on the cool side of a neutral El Nino Southern Oscillation (ENSO). Climate models show we're most likely to remain on the cool side of neutral this season, but the chances of reaching La Nina thresholds creep up as we head into spring.
The Indian Ocean Dipole (IOD) may also have some minor influence on New Zealand snowfall by contributing to the moisture source of approaching storm systems, as it has been shown to do for the Australian Alps. A negative phase of the IOD is most likely to become established sometime during July or August.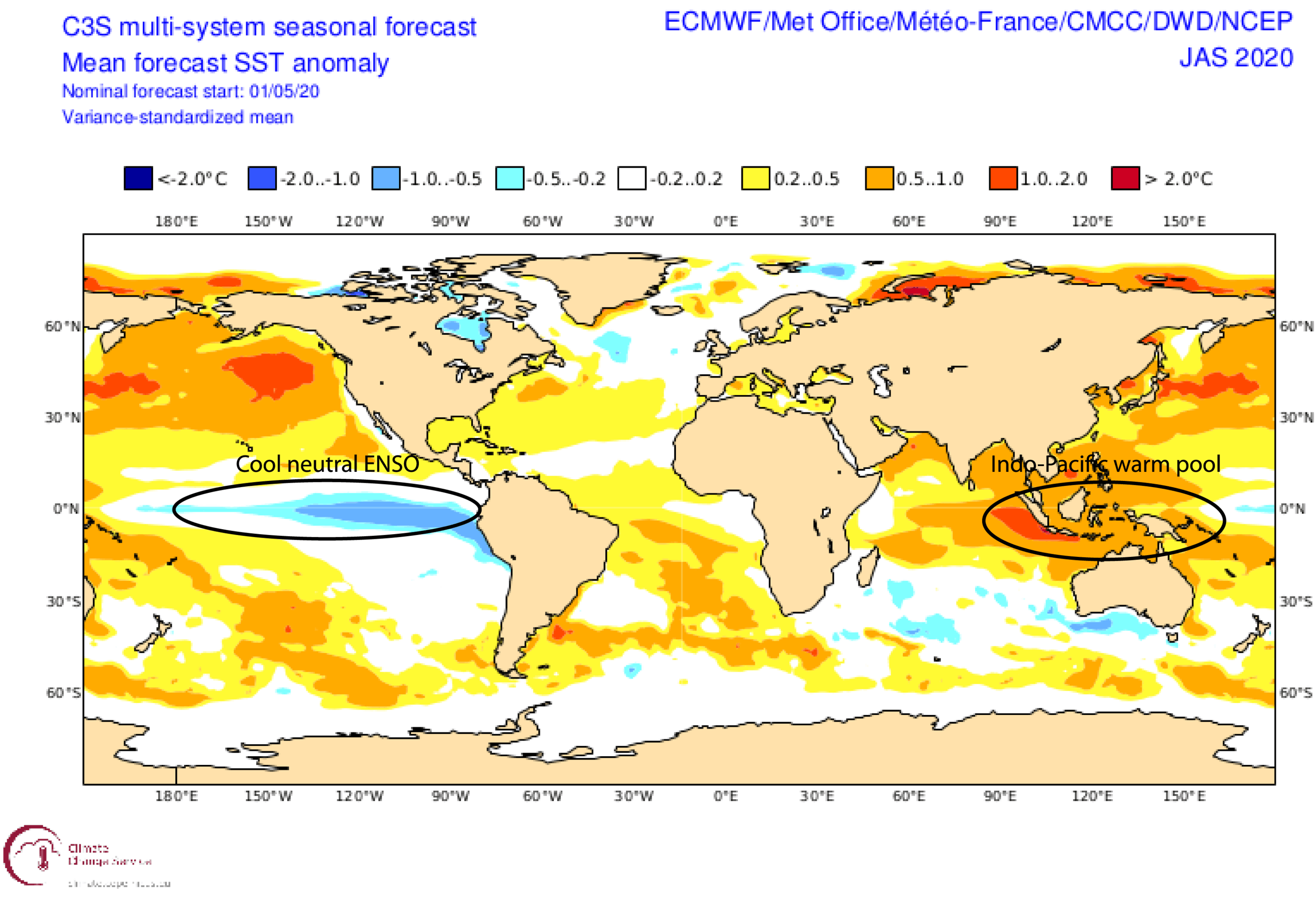 The outlooks for the ENSO and IOD indicate that convection over the Indo-Pacific warm pool, which surrounds the mass of Islands stretching from Indonesia to New Guinea making up the Maritime Continent, will be particularly active this season and is likely to add a whole heap of extra moisture to the atmosphere.
This moisture may be transferred to the mid-latitudes by strengthening the subtropical jet in the upper atmosphere and causing it to dip south. When the subtropical jet dips south like this, it can entice the polar jet northwards to meet up for a hui, thereby combining cold air and moisture for bigger snowfall events.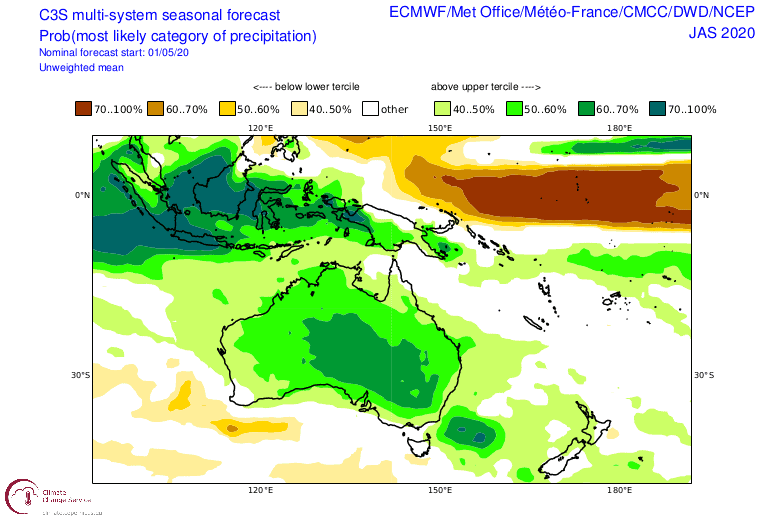 Seasonal models highlight the influence the Indo-Pacific warm pool is likely to have by forecasting higher precipitation over a large swathe of the map, stretching from the Maritime Continent southeastwards to New Zealand. This, however, is likely to take effect late in the season, as the atmosphere tends to drag its heels when responding to sea surface temperatures.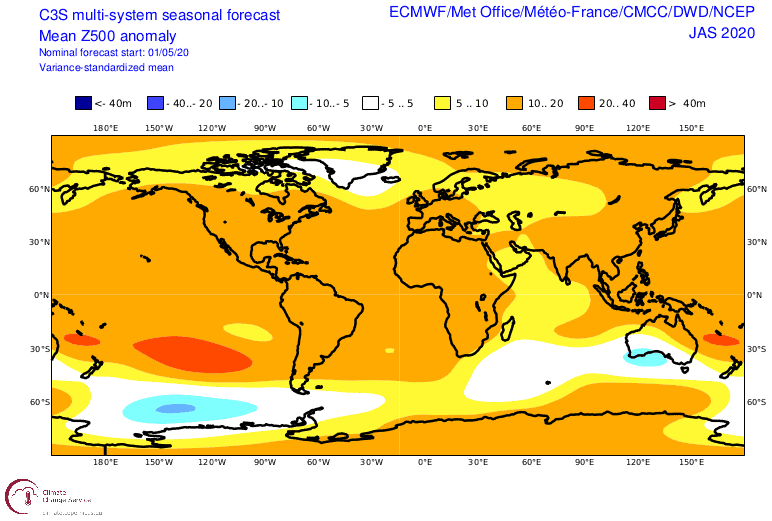 Seasonal models also show the warpath where storm activity is likely to be enhanced. Fueled by all the extra moisture, southern Australia is picked to be a hotbed of cyclonic activity, but the signal weakens and dips south over the bottom of the South Island. Although individual models wax and wane regarding the strength of this signal, this perhaps favours the Southern Lakes more so than the rest of the country where warmer and more settled conditions may prevail.
Last year failed; let's try something different
The discussion above paints a picture that is somewhat the reverse to last season, which was characterised by stronger southwest winds due to low pressure anomalies over and to the south of New Zealand and higher pressure to the west and north.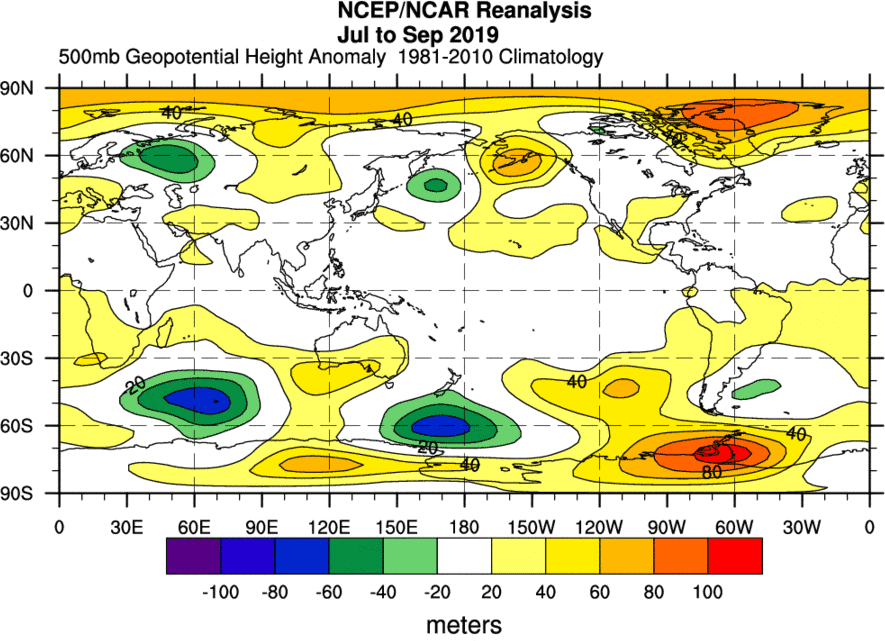 This was well-forecasted by models and was expected to dump more snow over the Southern Lakes in smaller, more frequent amounts. Unfortunately, that all equated to low precipitation and very subpar snow depths. This in part was possibly due to suppressed convective activity around the Maritime Continent, which thereby prevented mid-latitude systems from tapping into that moisture source.
A climate on the move
To summarise in meteorological terms, this season will gradually transition from a zonal flow (west to east) to a more meridional flow (north to south). In other words, a westerly regime looks likely until early July, where transient fronts are likely to frequently drop mostly small to moderate amounts of snow over the Southern Lakes.
We should then enter average winter conditions with average snowfall for the remainder of July and much of August, before we tap into that Indo-Pacific moisture source late August and September.
During this latter period, systems are likely to become slower moving and more intense, i.e. bigger storms followed by longer settled spells. It's a lucky dip as to who reaps the rewards during these storms, but they usually involve a tonne of pre-frontal rain and northerly winds, followed by a big dump of snow and cold southerlies. This is a trend that appears to be growing under a warming climate.
In terms of maximum snow depths, we can expect average or above depths for the Southern Lakes, and average or below for Canterbury and Ruapehu, although one or two of those big, well-placed storms could completely change that.
If you're thinking of hitting the slopes in New Zealand, this outlook gives you plenty of reason for doing so – it'll definitely be worth popping the Trans Tasman bubble for.
That's it from me folks. If you've got a different theory on what's going to happen this winter, or just want to provide feedback, then please hit me up on the discussion below. Or you can follow me on Facebook.