Australian Forecast, July 2 – Two Cold Fronts to Drop 15-25cm of Snow
July 2nd, 2020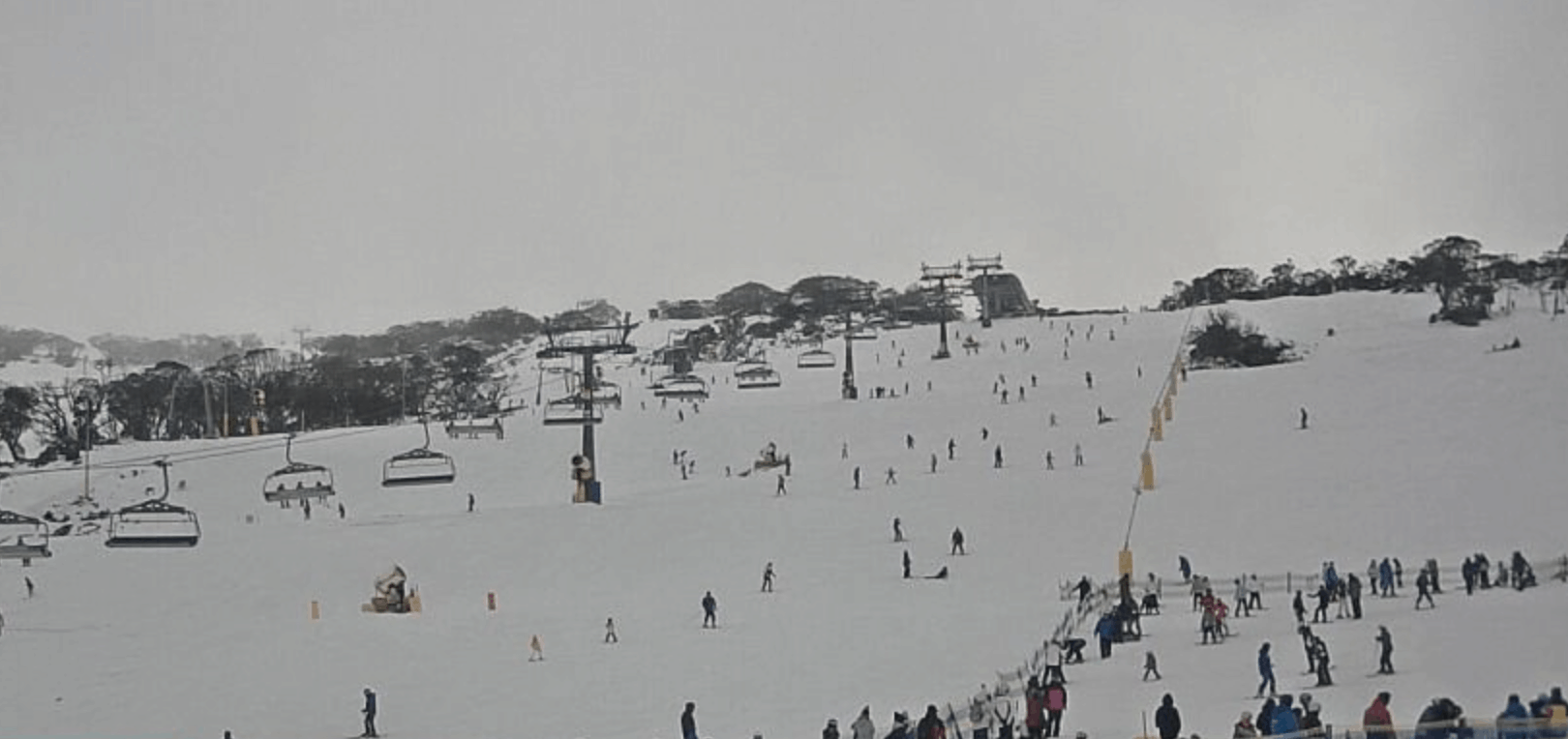 Mountainwatch | The Grasshopper
Valid Thursday 2ndJuly – Thursday 6thJuly
A cold front is  currently working its way over the Aussie Alps and another front on Friday night will drop about 15-25cm of fresh snow over Aussie resorts. The heaviest falls will be associated with these fronts, with light snow showers or flurries falling through this weekend. It'll also be bitterly cold, which should also see the snow guns coming to the party.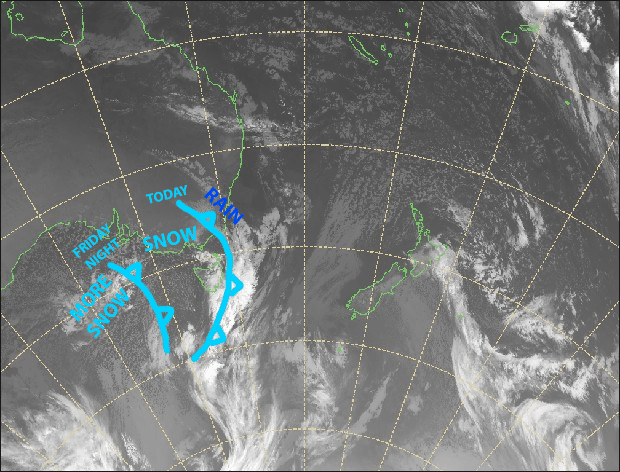 Thursday 2nd
We've had horrendous wind and rain overnight, but the cold front is at hand and temps are dropping. Snowfall will lower to base level this morning and we've already had reports that it's turned to snow about the tops. We'll have snow showers all afternoon while NW winds abate.
 Friday 3rd
Wrap up warm because there'll be a freezing wind blowing from the west. Snow showers will ease to just the odd light flurry during the morning, but then pick up again after dark as another cold front passes overhead with a brief period of heavy falls.
Saturday 4th
Wake up to a fresh layer of snow and freezing winds out of the south. There'll only be the odd snow flurry through the day and we might even see the sun pop out from time to time.
Sunday 5th
Mostly cloudy with a few light snow flurries. Chilly S-SW winds will start to abate.
Monday 6th& beyond
Southerly winds pushing cloud in during Monday and Tuesday will ease as high pressure moves in.
High pressure will move out east Wednesday and next Thursday allowing NW winds to develop.
From here models struggle. At this stage, high pressure may dig-in to the south while a trough or low approaches from the west or north next weekend – the type of system that is likely to bring the wet stuff, rather than the frozen stuff.
That's all from me this week guys, I'll hit you with the next forecast on Monday the 6thJuly, so check back in then.