Massive Snow Totals For European Alps This Weekend But Resorts In France and Italy To Remain Closed Until January 10
December 3rd, 2020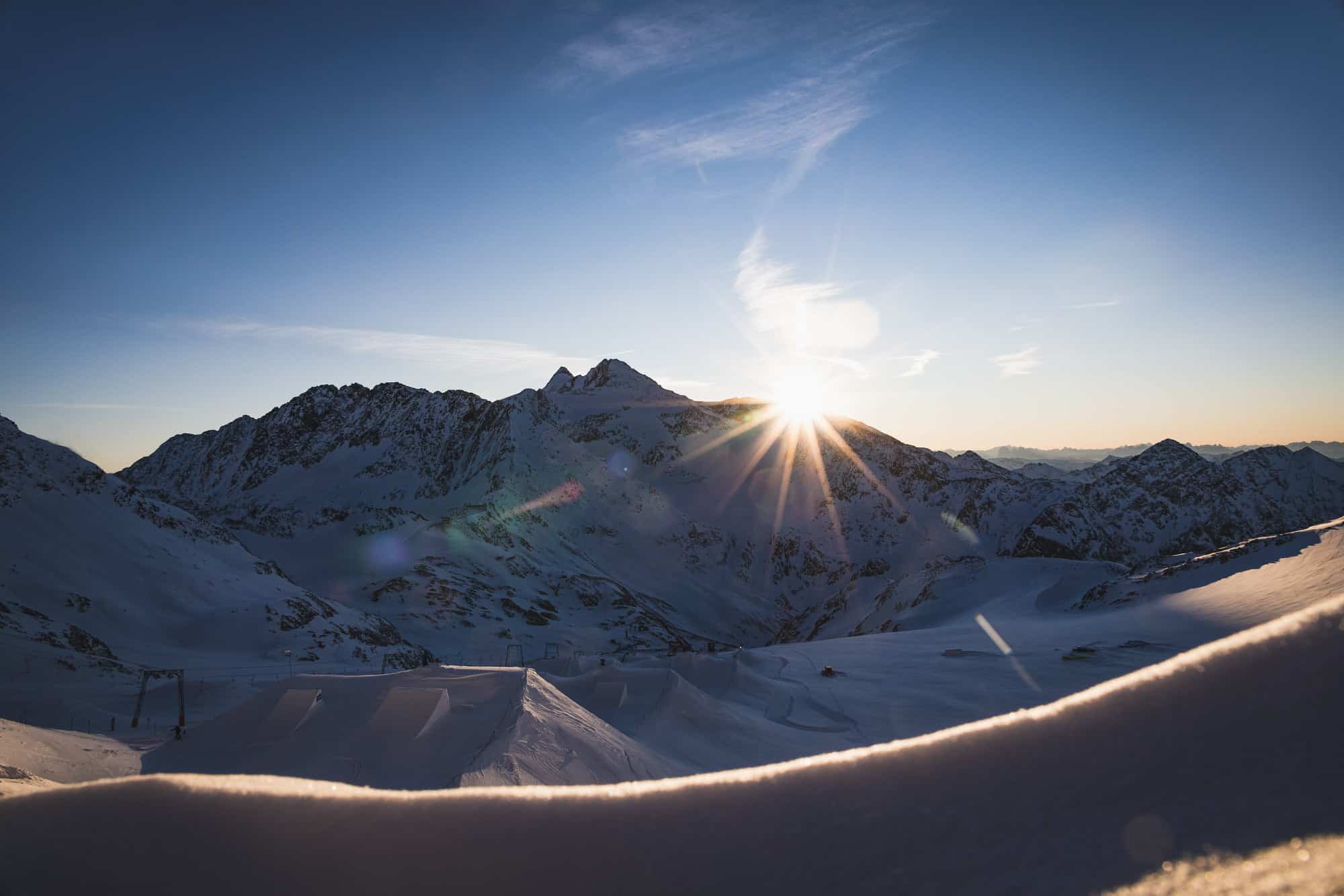 Mountainwatch | Reggae Elliss
It is snowing in the southern European Alps tody and it is about to get heavier with models in agreement that some regions will see over a metre of snow from today and across the weekend.  The forecast for resorts in Italy's northern Alps, the Dolomites and Austria's East Tyrol  is for over two metres with intense snowfalls and very strong winds at times.
A second storm this the weekend is also forecast to drop widespread snow across the Western Alps with 50-60cms likely for many resorts including Val D'Isere, St Anton and Verbier.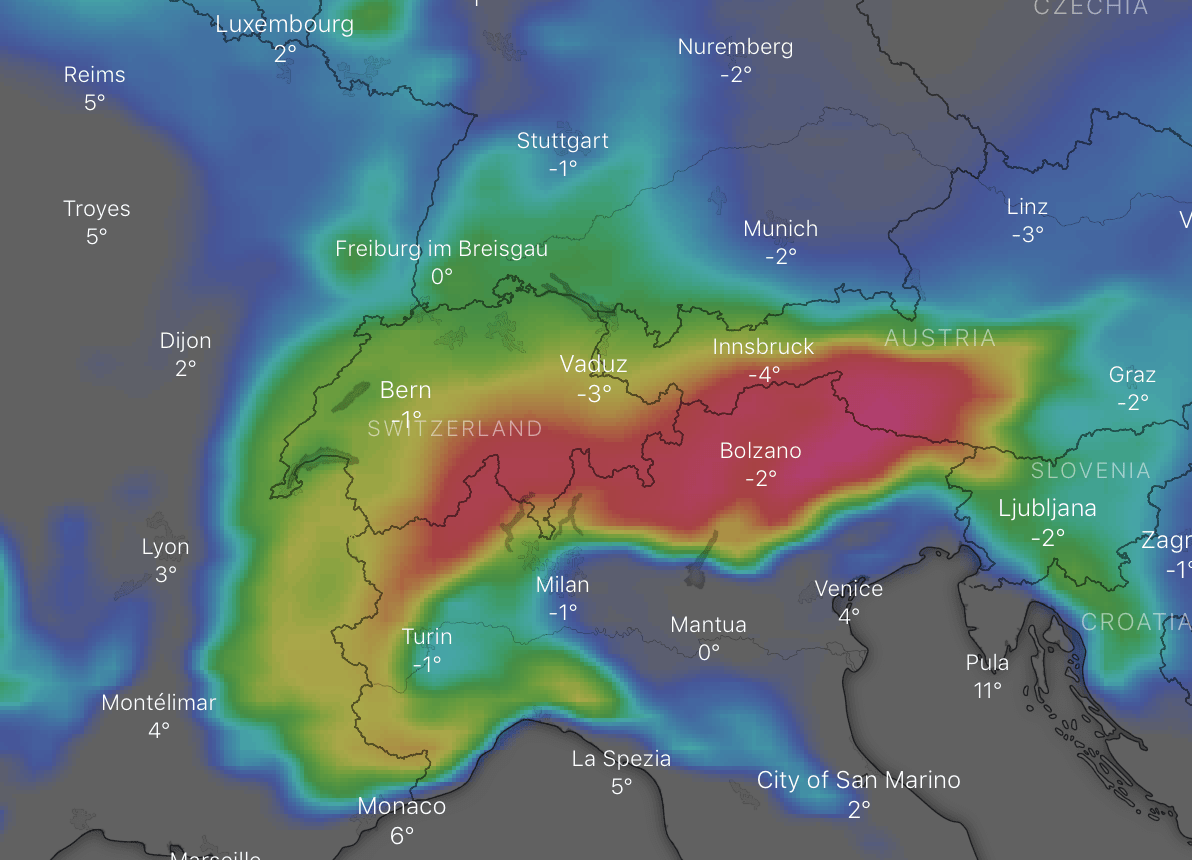 However, the excitement surrounding the first major snowfalls of the winter is tempered by the fact that ski resorts in France, Italy and Germany are all in lockdown until after the Christmas/New Year's holidays with tentative plans to reopen on January 10.  The recent lockdowns were scheduled to be eased at the end of November and while some restrictions have been lifted, the continuing increase in Covid 19 cases across Europe lead to those countries extending the closure of ski resorts until after the busy holiday period.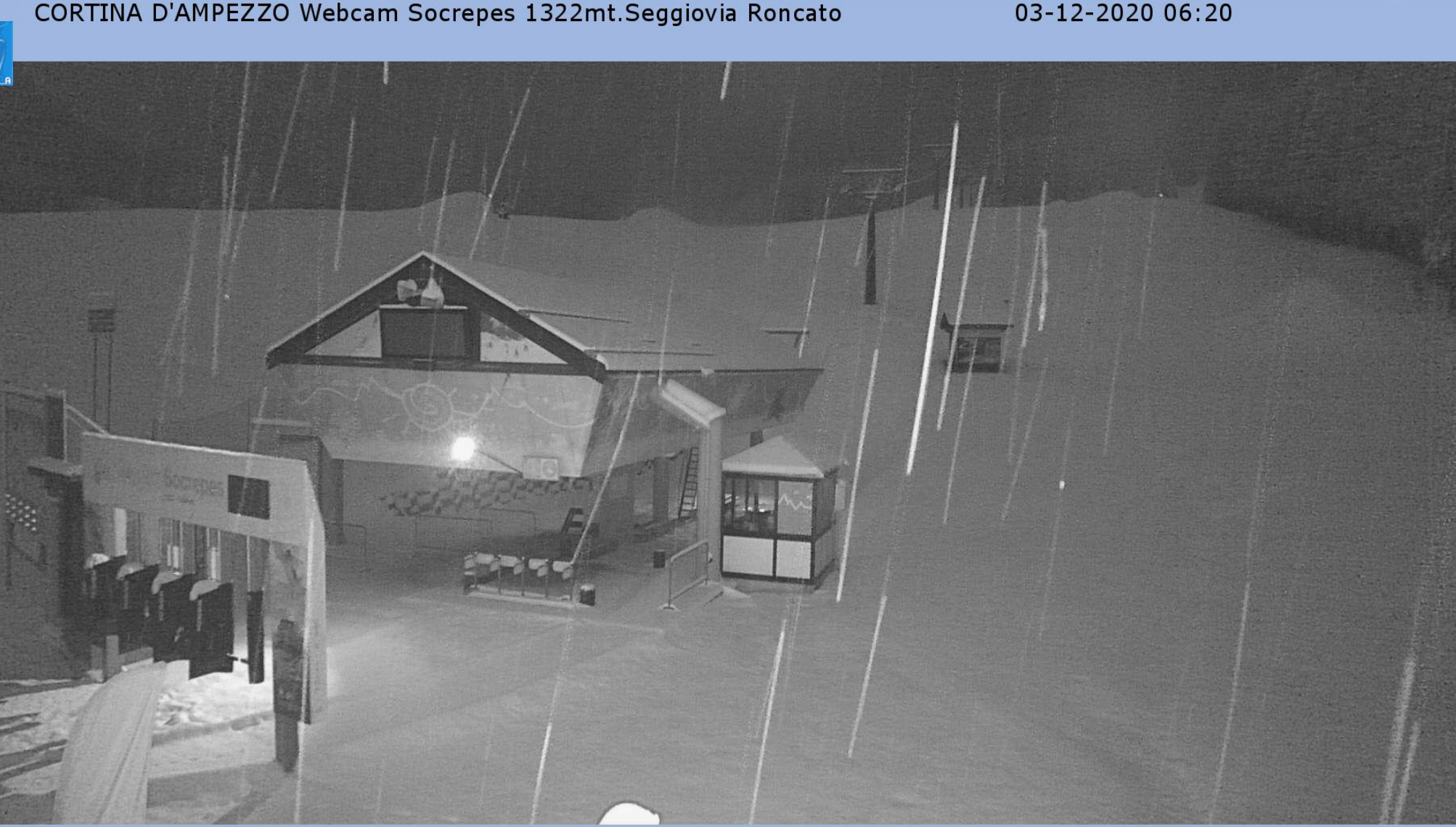 While closed to the public for the past month, some resorts in Austria were open for elite athlete training and competitions with the intention of fully opening in mid-December. As we reported in last week's World Snow Wrap, Austria has been under pressure from the governments of Italy, Germany and France to also keep its resorts closed until after the busy Christmas/New Year holiday period.
However, the Austrian government didn't take kindly to the outside pressure and in an interview on Wednesday it's tourism minister Elisabeth Kostinger  interview said that her country had no intention of closing the resorts and "We will not let another country stipulate when and what we open…"
While that response is no surprise – no country likes being lectured to by another – the pandemic still has a firm grip and Austria, like most of Europe, has seen a dramatic rise in Covid 19 cases since mid-October. Also Europe's ski resorts were seen as a breeding ground for the Corona virus last March, with Ischgl, a resort in Austria's Tyrol region named as the "ground zero" for the first wave in Europe.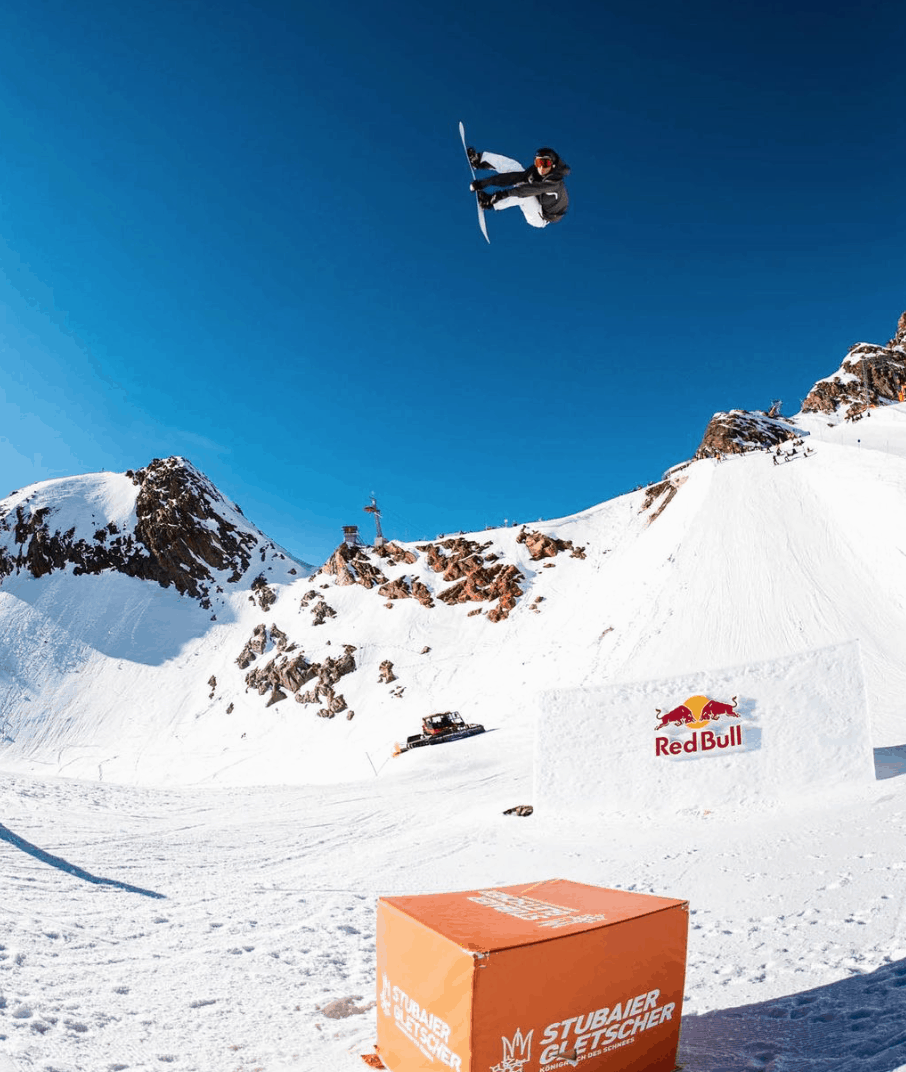 Perhaps in a grudging admission that the ski resorts could again be a breeding ground for the virus, the Austrian government today announced a limited re-opening of ski resorts on Christmas Eve. While lifts and mountain operations will proceed as normal, restaurants, hotels and tourist accommodation in the resorts will stay closed until January 7, effectively limiting skiing to locals and those who live close enough to the resorts for a day trip.
Austria also announced it was introducing new quarantine requirements that include 10-days isolation for people arriving from most of Europe, which should discourage skiers from France, Italy or Germany crossing the border to ski in Austrian resorts.
Meanwhile, resorts in Switzerland remain open with a number of Covid Safe measure in place, including social distancing and mandatory face covering. Given the importance of snow sports and the associated tourism to the Swiss economy it is a popular decision in Switzerland, but the government has said it may reconsider if Covid cases increase significantly over the next two weeks.
It is early days and will be interesting to see how the snow season develops in the Alps over the next few weeks.  In the meantime, check out our Europe forecasts to stay across what's happening with the snow.
Val D'Isere, France, forecasts
St Anton, Austria, forecasts
Cortina D'Ampezzo, Italy, forecasts
Verbier, Switzerland, forecasts