Groomers Satellite Map Mt Buller's Slopes For A Precision Piste – Introducing SnowSat Technology
September 12th, 2019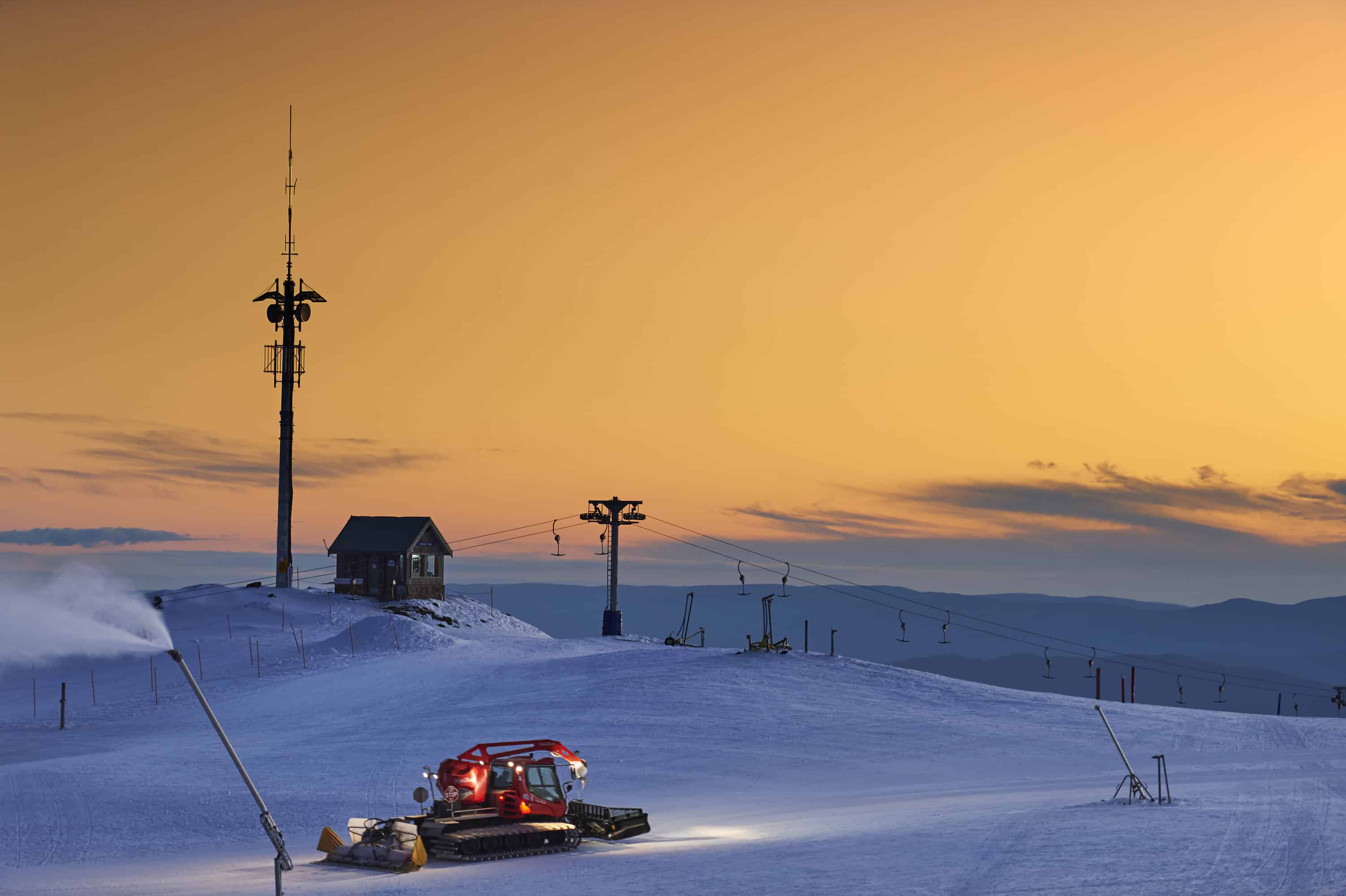 Mountainwatch | Matt Wiseman
Before the 2018 ski season kicked off with a sort of arms race between resorts vying to open first, all eyes were on Mt Buller who had been quietly stacking man made snow since as early as March thanks to their 'Snowfactory' snowmaking machine. While our attention was understandably on the pile of snow that kept growing despite 20+ degrees Celsius, Buller had another 'Australian first' up their sleeve that could prove to be even more revolutionary to its slopes…
Fast forward a season to 2019 and we're beginning to see the quiet achievements of its new SnowSat technology – perhaps it's even partly responsible for Buller announcing today that they are extending their season – but there's a good chance you didn't even know this tech existed.
SnowSat is a digital technology that provides a resort's grooming fleet with detailed GPS readings of the precise snow depth beneath their machines as they drive back and forth over the surface of the slope, grooming and pushing snow about.
Data is delivered in real-time to drivers via a touch-screen topographical map in the cockpit and depths are accurate within just 3 centimetres.
According to Mike McCloy, Mt Buller's grooming manager, "This takes our precision grooming to a whole new level where we know so much more about what is sitting under the machine at any moment. It helps us get really creative, really precise and really smart about how we move the snow."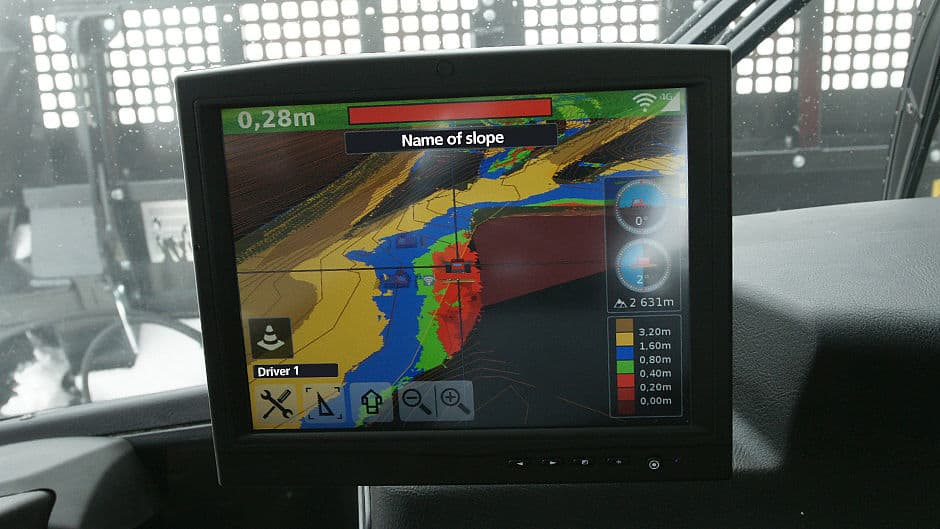 It's a far cry from the traditional method of manually probing a ski slope and averaging out the readings to ascertain its depth and as you might imagine, SnowSat provides hundreds, if not thousands more reference points.
The result is a much clearer picture of Mt Buller's actual snow depth on piste, and not just for the resort generally, but for every inch of every run.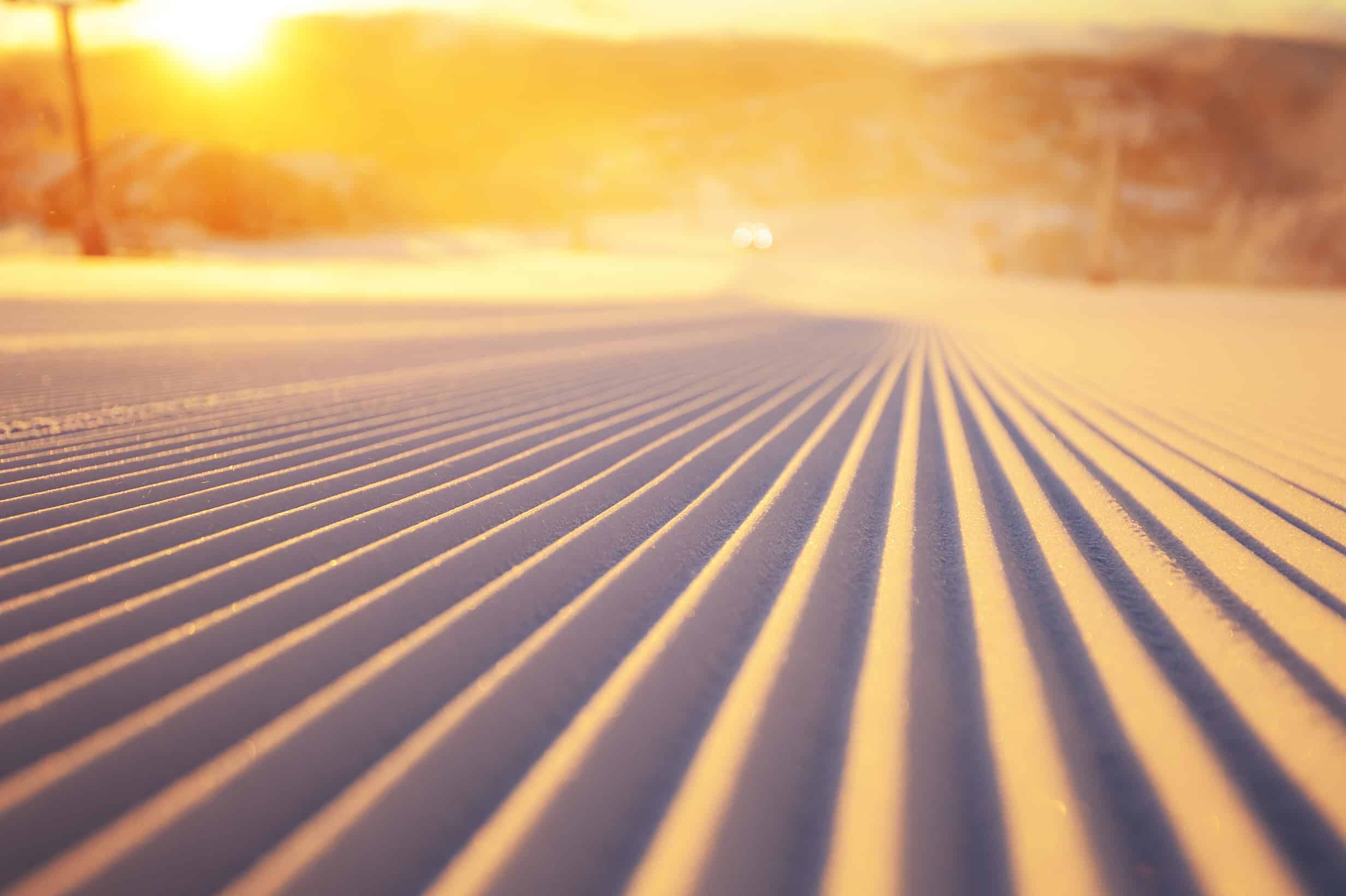 Before any of Buller's cats could prowl over the snow and start recording depths and data, they had to map the entire resort sans snow to get a baseline.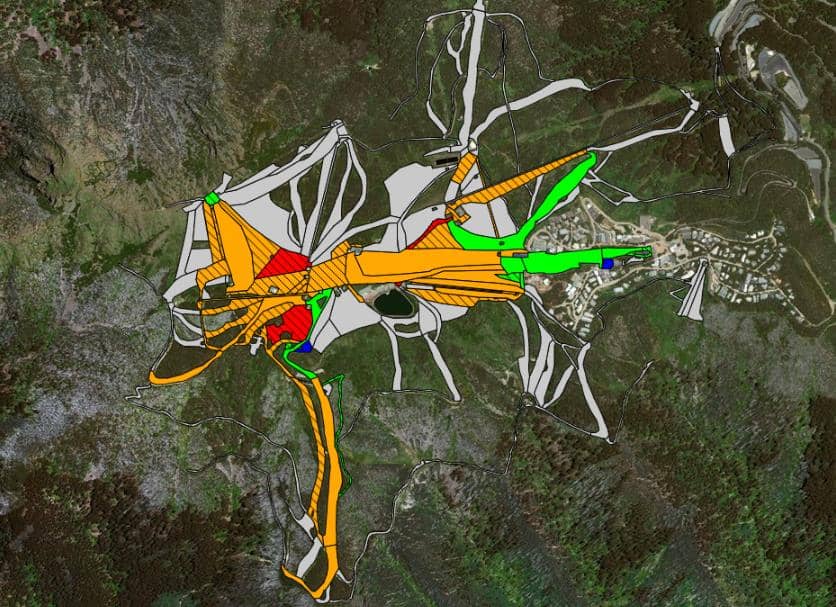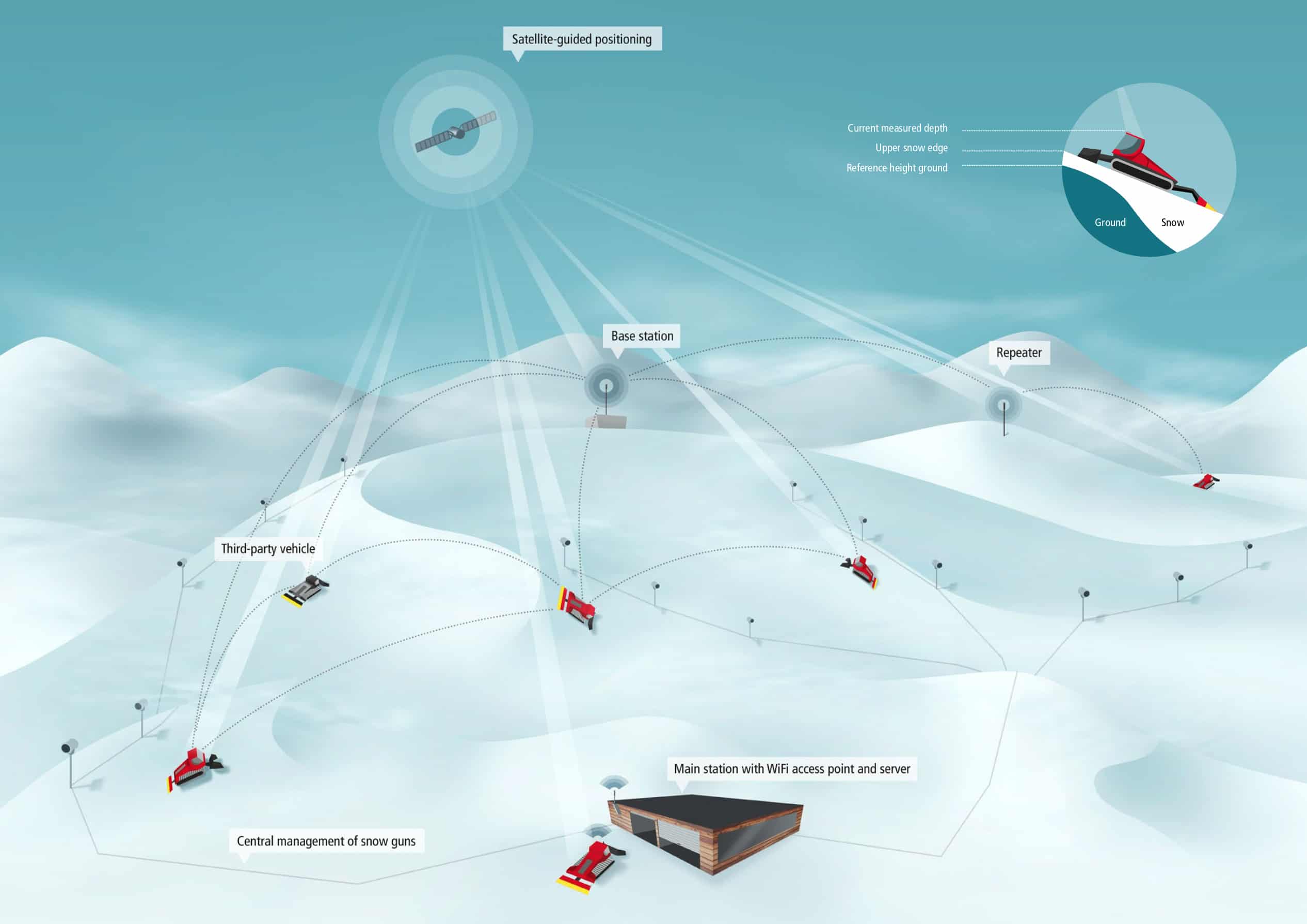 Once snow is added, it's really just a question of maths and the baseline height (read: ground) is deducted from the height of the groomer. A host of other algorithms are thrown in, and software converts all the data into attractive maps of varying colours, charts and tables that indicate not only snow depth, but where the drivers have been, how much time they've spent in certain areas, the amount of grooming completed each night along with a general breakdown of efficiency to reduce driving, economise fuel and better manage existing and future snow.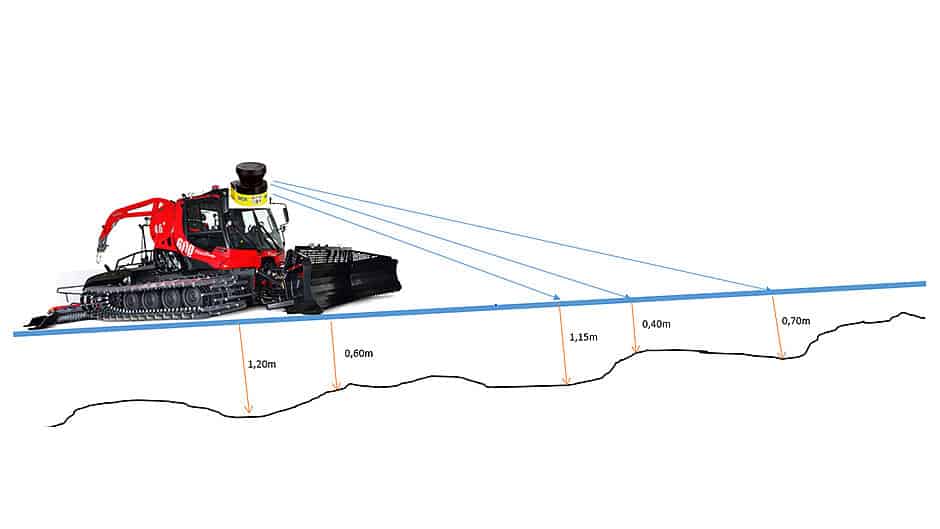 As important as understanding snow depths, is knowing when and where production of man-made snow is needed, since it's one of the biggest cost factors in any ski resort.
In fact, SnowSat claims to lower a resort's operating costs by up to 15%.
Mike McCloy confirmed this, and told us, "SnowSat not only serves up real-time information on the snowpack it also captures masses of data we can dig into to help monitor and manage fuel efficiency, overall cat hours and how the machines and driving time can be used economically."
Furthermore, SnowSat provides information on which snow guns need to be activated and when, allowing Buller to optimize their snowmaking output and assign target snow volumes to different areas throughout the resort accounting for high traffic areas, melt and wind prone aspects and natural snow deposits.
"We've already made some changes to our snowgun heights and are seeing less loss and drift from the guns and better coverage – all thanks to having more intelligence." – Mike McCloy (Mt Buller, Grooming Manager)
Mt Buller's Mountain Manager Nick Reeves summed up the SnowSat nicely, "A huge part of operating a successful ski area is managing the snow.  Quite simply, SnowSat helps us do that better. We can see what snow we have and where; we can move it, make it, groom it and shape it to keep more people sliding and having fun for longer each season – and that's ultimately what it's all about"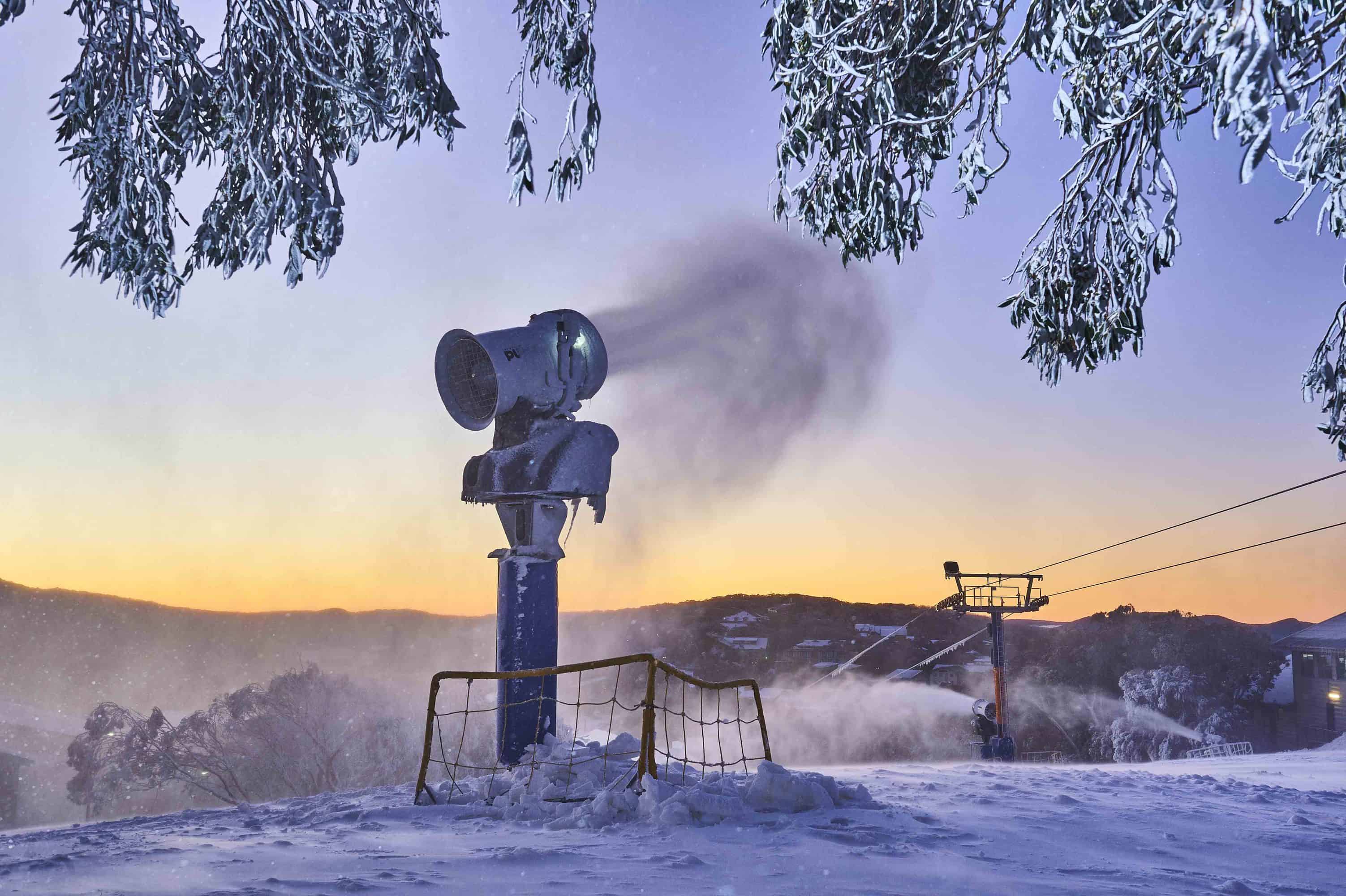 While the proverbial cat's out of the bag – and we suspect grooming up at Mt Buller – the resort is actually preparing to release much of the data gathered by the SnowSat tech to be shared on their website and social media, so we'll soon be able to see how much of a snow base exists on anything from Bourke Street to Little Buller Spur.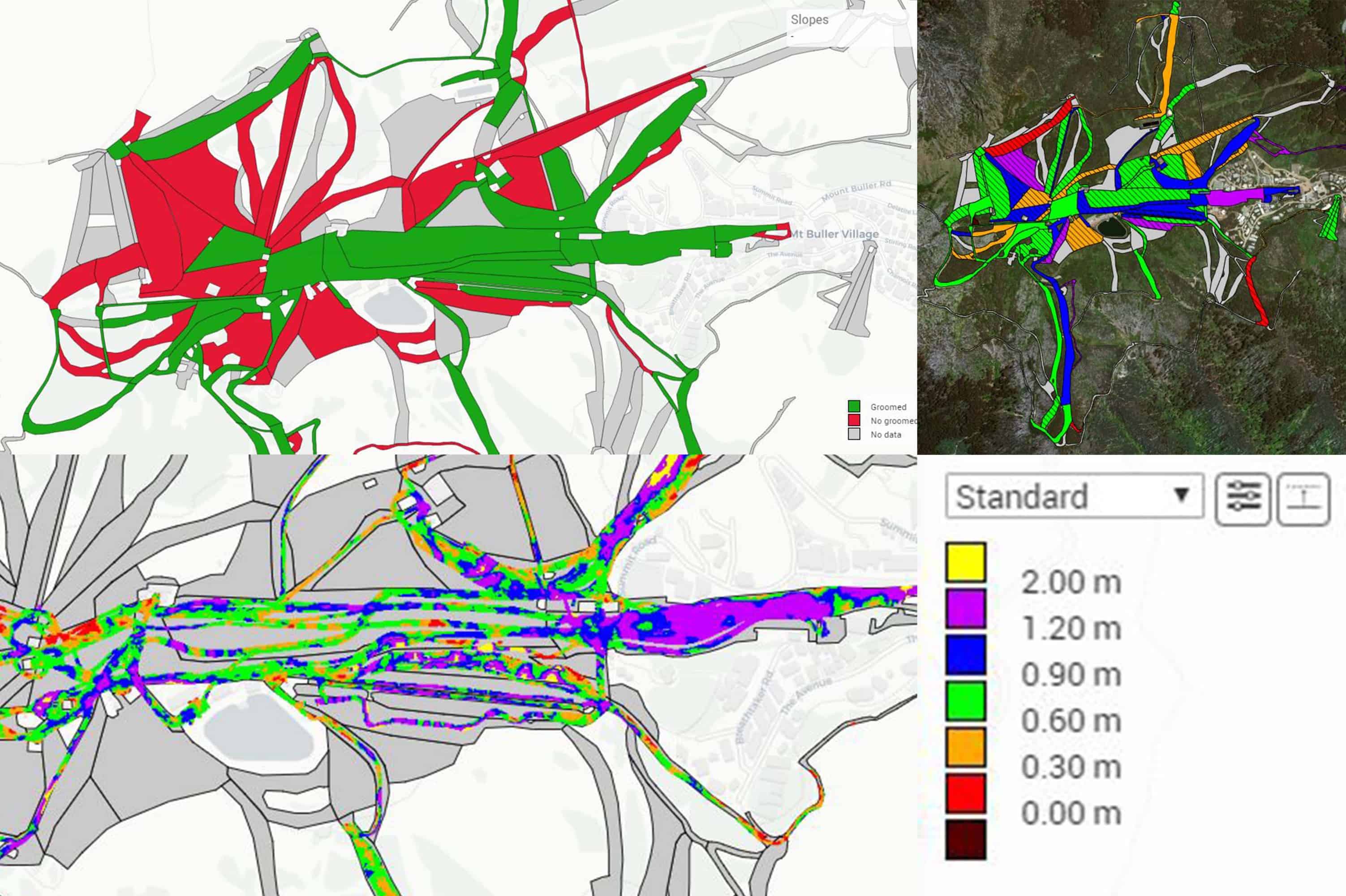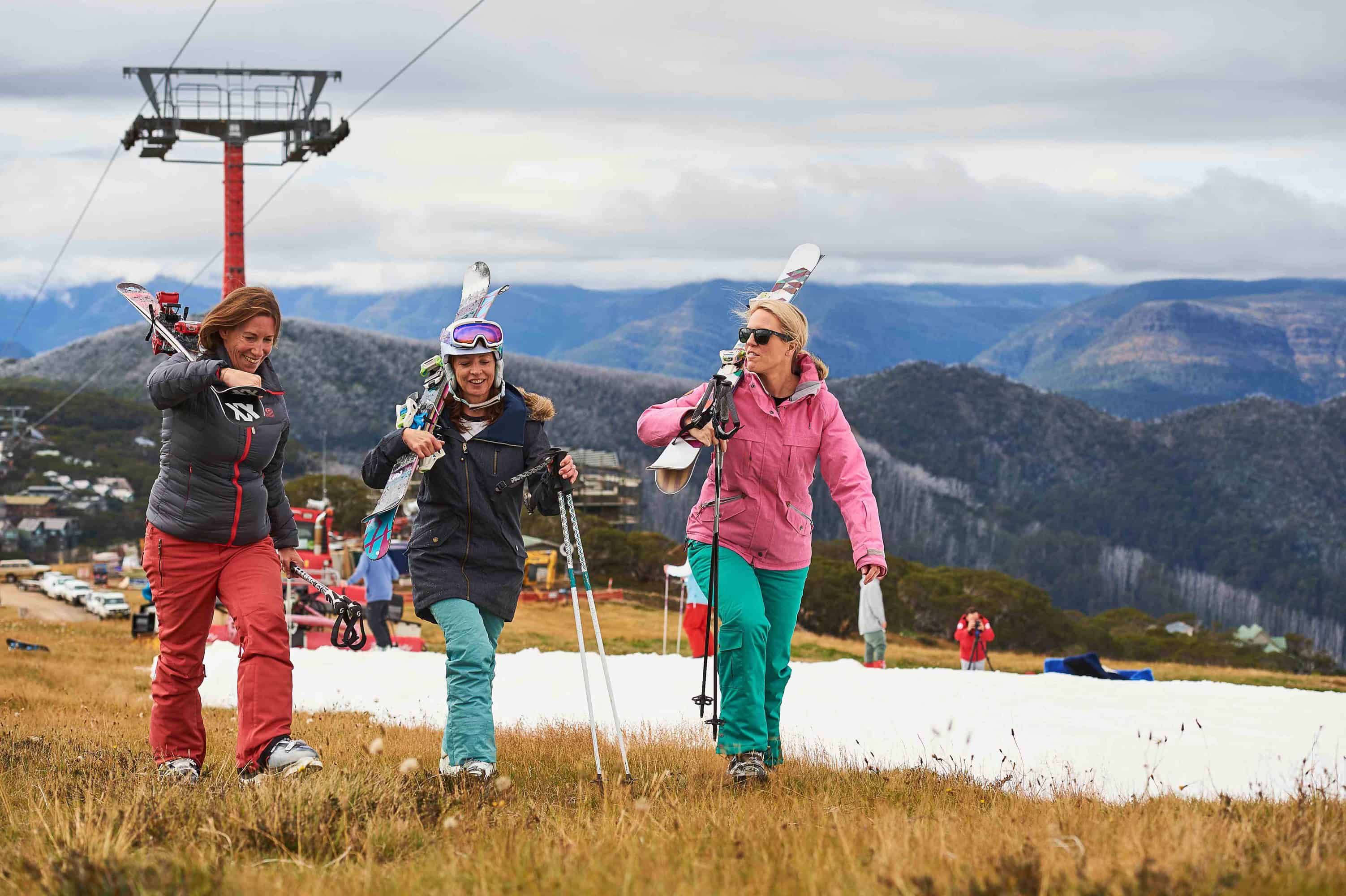 If you truly want to nerd out some more on the SnowSat technology, which we suspect will begin popping up in other Aussie resorts soon, check out the detailed video produced by the German company below (if you can get passed the English dub at the start).
https://www.youtube.com/watch?v=KVCdmZfpxdo&t=11s