SOUTH ISLAND Photo POWDER Report – Record Cold Snap
July 25th, 2011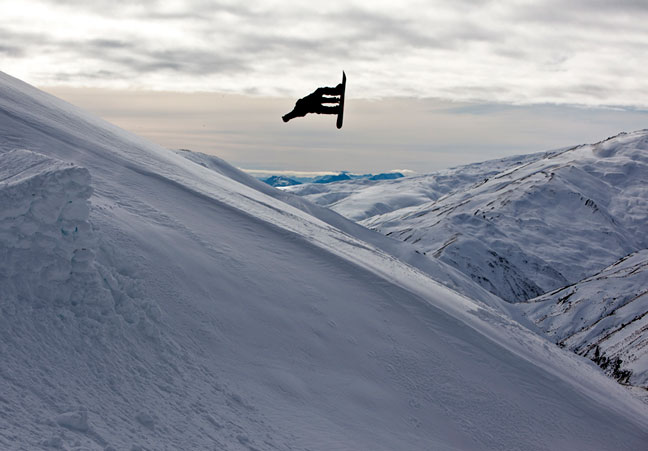 Secret location… New Zealand… where the snow is good
Snow Journal | Vaughan Brookfield
Airports closed, roads buried and a covering of white all the way down to the coastline – New Zealand's latest snow storm has blanketed the whole country and while snow totals at the resorts are not as yet as high as the multi-metre storm of early July it's already entered the record books as the coldest weather event in over 16 years.
From Mt Wellington outside of Auckland to Christchurch New Zealand's cities and towns are revelling in, or struggling with, a healthy dose of snow today with as much as 10cm falling at sea level in the Christchurch area and white flakes showing up in unusual places such as the Bay of Plenty's Kaimai Ranges. Heavy snow has closed Christchuch airport and played havoc with the city's power supplies. Roads across the South Island have been closed – in Waitai 220 motorists were forced to take shelter overnight in the Hall when snow closed the Northern Motorway and police have reported a number of car accidents and cars running off the road due to the conditions.
The resorts are still waiting for the brunt of the storm to hit, with only about 10cm recorded on Monday morning at most resorts – though some The Remarkables saw 40cm and Coronet Peak 25cm. What has fallen is powder of the driest, lightest quality and as much as 50cm is expected over the coming days. The warm start to winter is now a distant memory for New Zealand.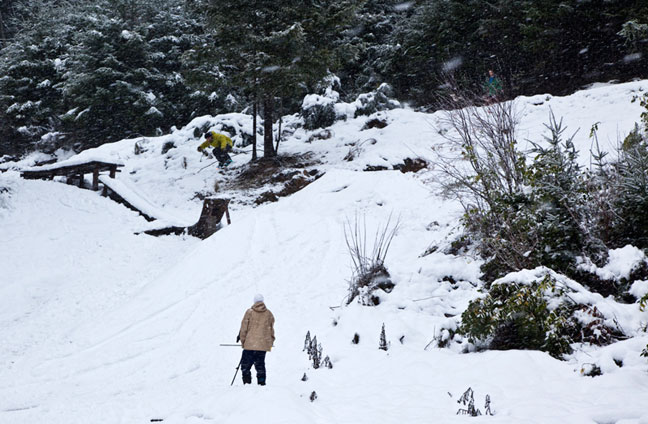 Queenstown's mountain biking trials used for a different sort of riding…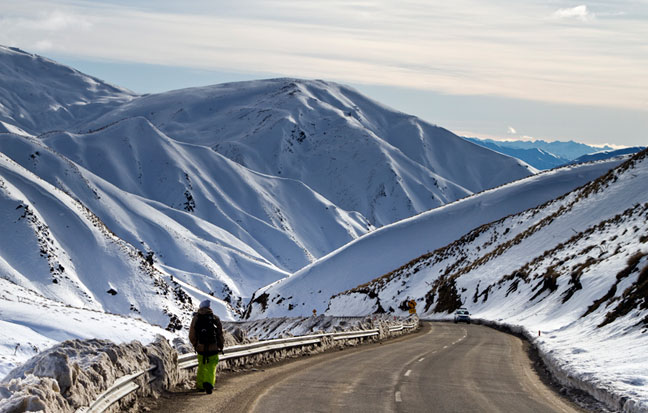 It's a long walk home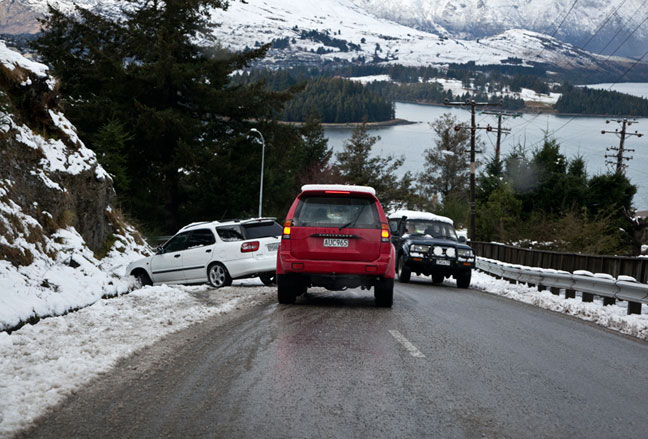 Weather is playing havoc with road safety all around Queenstown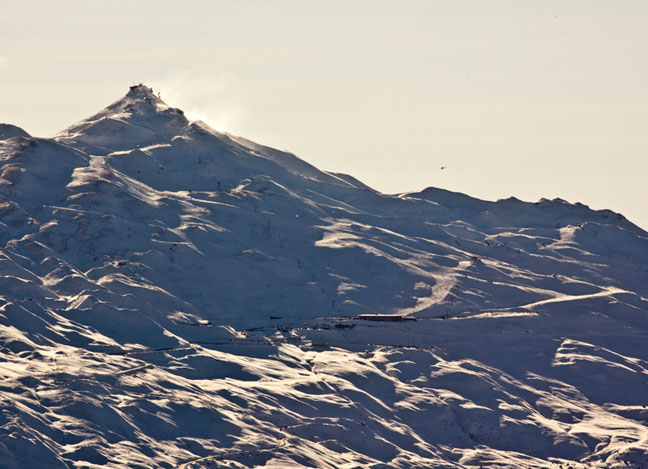 Coronet Peak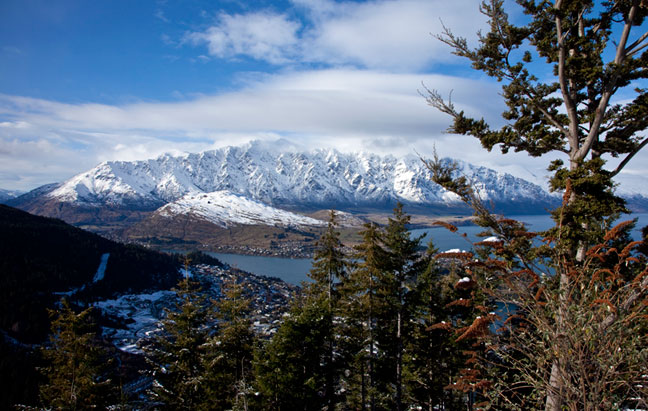 The Remarks from behind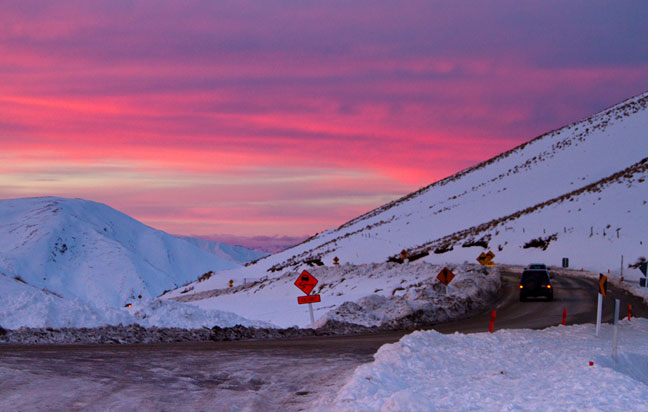 Sunset snow
The Remarkables forecasts,
snow reports and
live snow cams.
Cardrona forecasts,
snow reports and
live snow cams.
Coronet Peak forecasts,
snow reports and
live snow cams.