Taking The Piste – Inside the 2009 World Heli Challenge
September 1st, 2009
By Rachael Oakes-Ash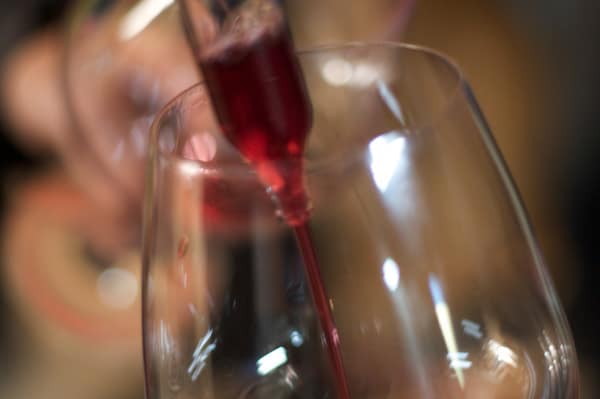 Blog 1: Down Day Wine Tour
And so the vigil begins…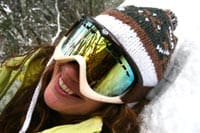 The sleepy lakeside town of Lake Hawea fifteen minutes from Wanaka in New Zealand's South Island is a goldmine of ski and snowboarding talent right now.
Fossickers who make the trek will find man gold like Andy Finch , Mike Wilson , Charlie Timmins and Russ Henshaw all praying to the snow gods for blue sky days and powder snow so they can expose their snow tricks in the World Heli Challenge. They are not alone, big mountain female skiers Ingrid Backstrom and Janina Kuzma are also waiting it out with the likes of snowboarding legend Susan Mol .
The Aussie crew have bedded down in a communal house on the hill we first dubbed Boothy's Boudoir or Myer's Mansion until first night antics revealed it to be the Frat House it is. Let's just say when you put Boen Ferguson , Chris Booth , Andrea Berchtold , Jordon Houghton , Charlie and Max Timmins and Tim Myers together and add Sam Missing Link Foster there is bound to be madness, just ask Mike Wilson who went down for the count long before the rest of them. If only they'd let him sleep (in joke intended).
It's all good fun and de rigeur as part of the vigil for the World Heli Challenge competition. With three heli competition days in a twelve day weather window some days are better than others.
After the first night testosterone antics Taking the Piste decided it was time to teach a few of the Aussie crew some wine manners. It helps that the head judge, Nick Mills owns his own winery. The Rippon winery land has been in his family since 1912 when his fore fathers settled in Central Otago.
Mrs Booth with his Victorian manners and free thinking outlook on life was quick to suggest some slurping of the local Pinot Noir on our first down day, though assured me it had nothing to do with brown nosing in the hope of a podium finish. Andrea, Russ, Tim and Chris made up the Aussie contingent and Ingrid, her brother Ralph and Tom Day from Warren Miller productions flew the Squaw Valley flag.
Nick Mills is more than a wine maker, he's a skier, a very good skier. The former New Zealand freestyle champion founded the New Zealand Free Ski Association in 1997. Now he spends his days working his vines and following biodynamic principles to create an organic product. With four years spent studying viticulture in Burgundy, France, he is quick to dazzle us with his knowledge and multi syllabic terminology that has even Chris Booth flawed for words.
So while the rest of the World Heli Challenge crew rode the white water rapids in nearby Queenstown our select invitation only club channelled our inner wine snobs and sniffed, snorted, slurped, guzzled and swallowed our fair share of Nick's exquisite Rippon wines finishing with Nick's personal barrel of what he refers to as Reisling Schnapps. It certainly had the kick back of some serious Italian style grappa that would have flawed Mike Wilson if he was awake.
Chris Booth summed it up with a "straight up that's rough"…hmmm suspect that podium isn't an option now, Mrs Booth.
All Photos by Rachael Oakes Ash and Chris Booth.
(click on an image below to view gallery)