World Snow Wrap, February 7 – Powder Days in The Rockies, Best Week of the Season In Japan and More Snow for Europe.
February 7th, 2020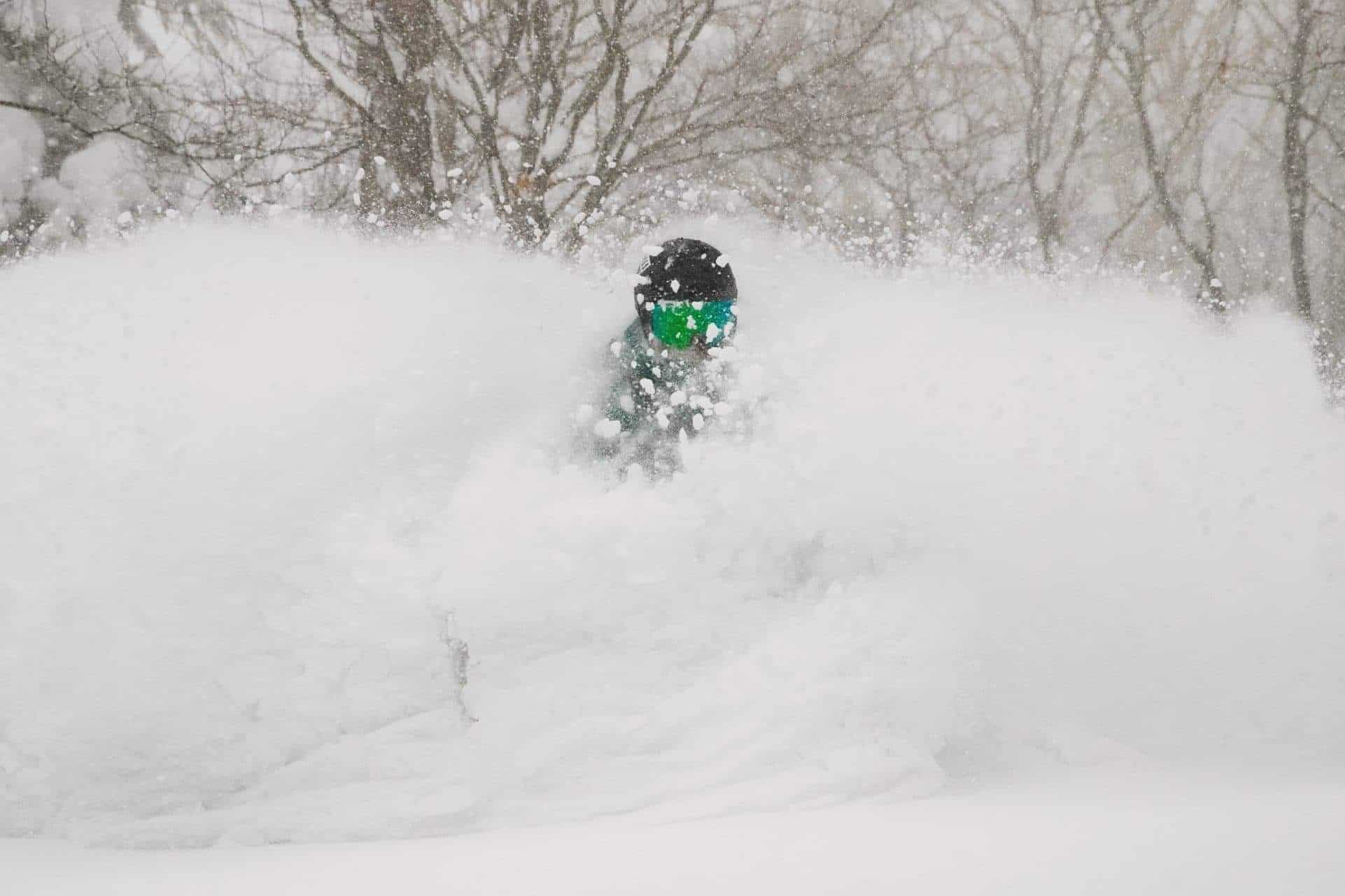 Mountainwatch |Reggae Elliss
It has been a week of consistent snow for most northern hemisphere regions with Japan finally living up to its reputation thanks to two good storms. In North America the Rockies have seen some great conditions in both the US and Canada while the snow tap has been turned back on in Europe.
JAPAN
It was a long time coming, but the past week has been the best of the season for many Japanese resorts, particularly those on Honshu with solid snowfalls across resorts in the island's north as well as Central Honshu. The first falls came through late last week, delivering a couple of fun powder days last Friday-Saturday in Hakuba and Myoko. That was followed by a couple of days of sunshine and on-piste skiing before the biggest storm of the season hit on Wednesday afternoon, dropping some impressive totals in a 24-hour period. This storm was a good one, dropping nearly a metre of snow at base levels in Myoko, while Hakuba saw 10cms in town with 20-50cms on the upper mountain. Cortina was the pick in Hakuba yesterday with deep powder stashes, and overhead face-shots.
In Myoko, the big snow totals have resulted in increased avalanche danger in the backcountry, our snow reporter Alexys Houle Roy reporting this morning that, "The avalanche advisory is high both for alpine and sub-alpine area and considerate below treeline."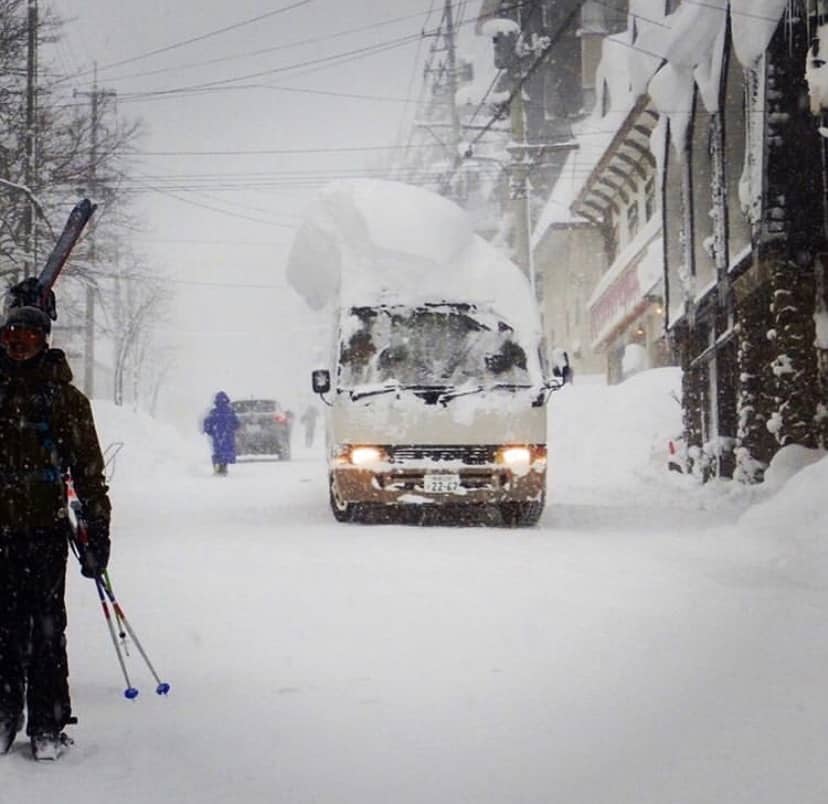 Further north in Hokkaido, Niseko saw some good snow again this week with 50cms since the weekend and three legit powder days, including this after another 13cms last night. Central Hokkaido also enjoyed some good days this week with 40-50cms from Sunday through to Wednesday three powder days our Furano snow reporter Lucy Morrell waxing lyrical about Tuesday after 30cms fell overnight Monday – "a poetry inspiring powder day with waist deep easy pickings on piste in the Premium zone and out the backcountry gates."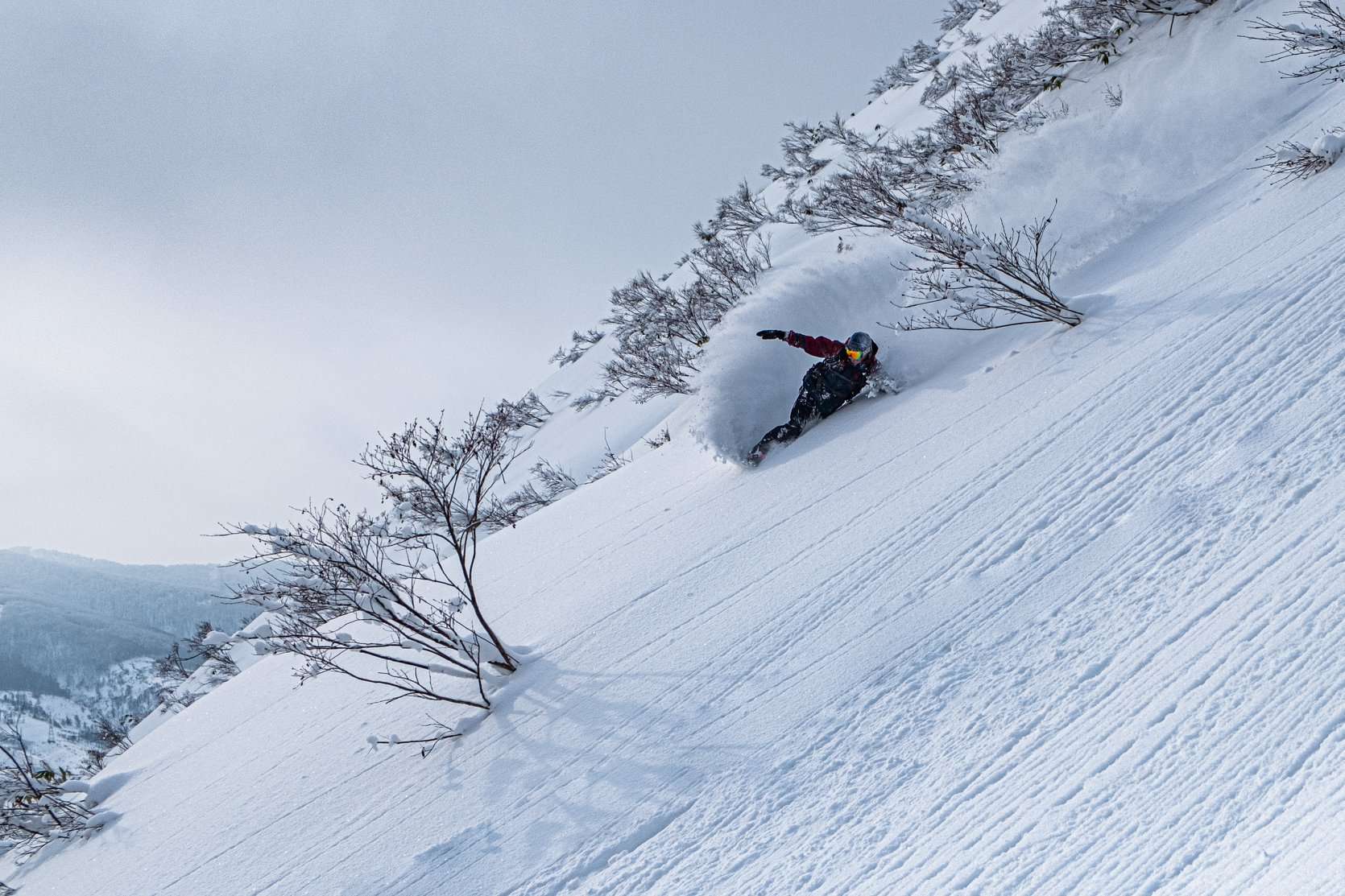 There is a break in the storm today, but a couple of systems are due, dropping more snow across both islands off and on from tonight through to Tuesday.  the snow totals will favour central Honshu with heavy falls on Monday night while snowfalls will be lighter across Hokkaido. After that – well you may not want to know, but at this stage the forecast is for warm southwest winds and rain on Thursday, the Grasshopper closing his latest forecast with,  "It's not what we ordered, but we'll have to stomach piping-hot southerlies with snow levels above mountain tops. It's enough to make you queasy." Ouch!
USA
The past week has seen consistent snowfalls in the Pacific Northwest and the Rockies with 30-60cms over a five-day period. The snow quality was very good, cold temps keeping it dry and light with plenty of powder turns on offer early in the week in most resorts in the Rockies from Montana in the north to Colorado in the south.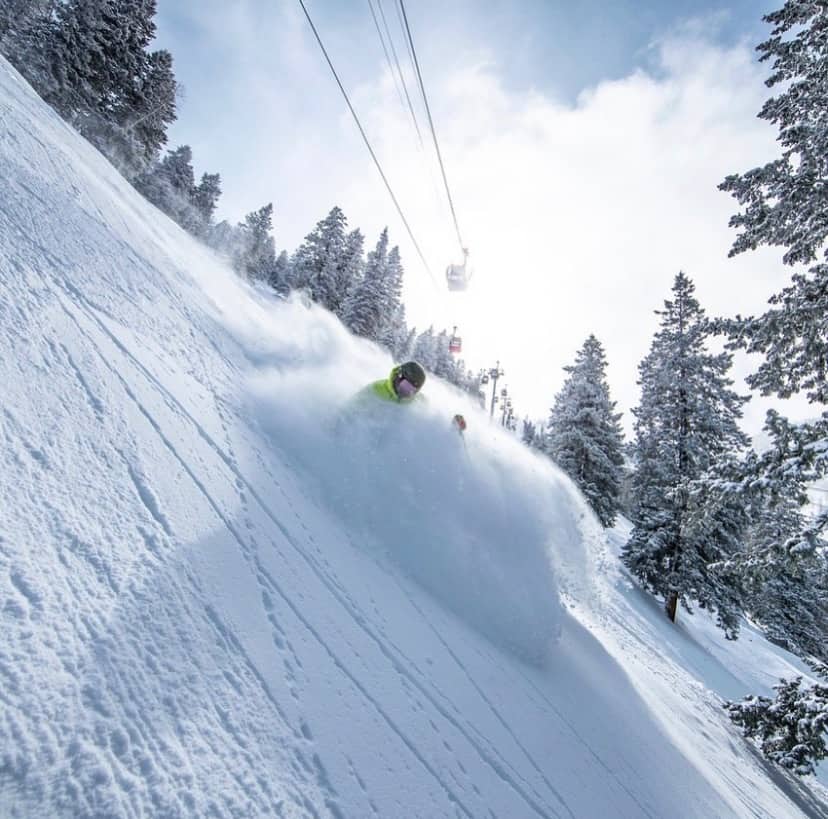 Another storm has hit in the past 24 hours and deep snow totals will develop over the next two days, Jackson Hole in line for a possible 75cms by tomorrow afternoon. Those high snow totals are also expected in Colorado with heavy snowfalls forecast for most resorts in central and northern regions of the state. Utah will also see good totals and the storm is currently in full swing, the forecast calling for 80-90cms for Alta and Snowbird over the next two days.
The storm has already dropped 45cms in the first 12 hours of the storm and both resorts are closed due to avalanche danger in Little Cottonwood Canyon and "interlodge travel is closed" – IE, if you are in either resort, you are not allowed outside.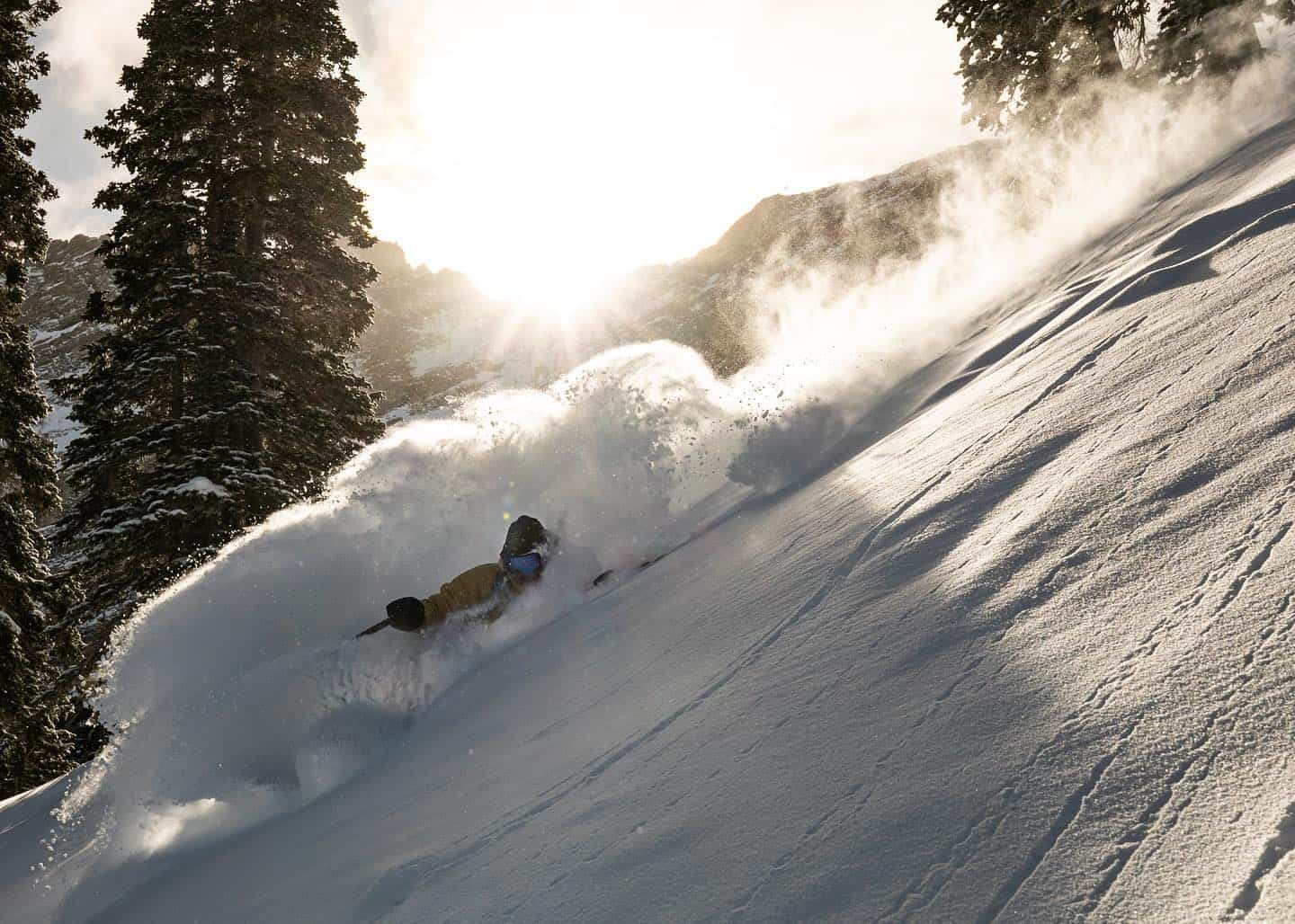 In the Pacific Northwest, the Cascade have received  65cms over the past week, but with fluctuating freezing levels and some rain, even at higher elevations. Fortunately, colder temps are expected leading into the weekend with 30-40cm forecast for Crystal Mountain and Mt Baker by Saturday afternoon.
One area in the US that has been missing out is California's Sierras, with minimal or only light snowfalls over the past few weeks. This is a far cry from last year when February opened with a bang, Mammoth receiving 2.4 metres in the first week.   There are no big storms for the Sierras  in the immediate the forecast, although a cold front is expected drop 10-15cms across the Tahoe resorts and Mammoth mid-week.
CANADA
February has started off well in Alberta with Lake Louise and the Banff resorts reporting 61cms in the past 7 days.  Resorts in interior BC enjoyed similar conditions, Kicking Horse topping the count with an impressive 71cms in a four-day period, while Whitewater and Red Mountain had 25-35cms.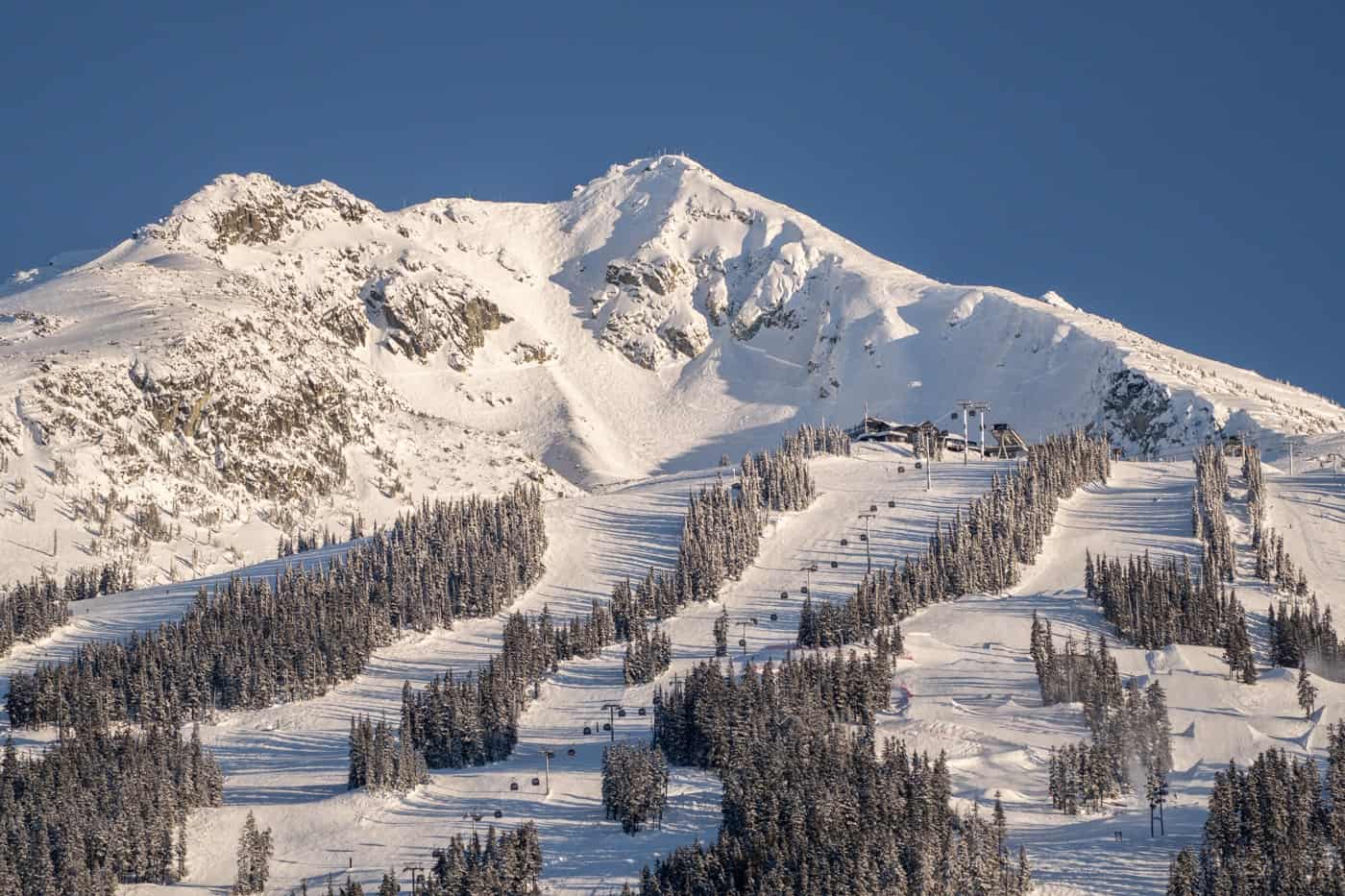 The run of snow also continued in British Columbia's Coast Mountains, Whistler Blackcomb receiving 60cms over the past week although fluctuating freezing levels saw the snow line rise with rain on the lower mountain at times. Another storm has hit BC and 15cms is forecast for Whistler over the next 24 hours, with snow down to the village, ahead of a week with mainly fine weather with a few snow flurries at times. Other resorts in BC and Alberta have a similar forecast for the next week, with the highest snow totals expected over the next two days.
EUROPE
After widespread snowfalls across the Alps last week, there was a brief fine and milder period on the weekend, before another storm hit on Tuesday. Once again, the snowfalls have been widespread with most regions in the alps reporting 30-40cms by Thursday afternoon. The snow totals in Switzerland were higher with Andermatt receiving just over 70cms while in Austria resorts in the Arlberg received 80-85cms over a three-day period.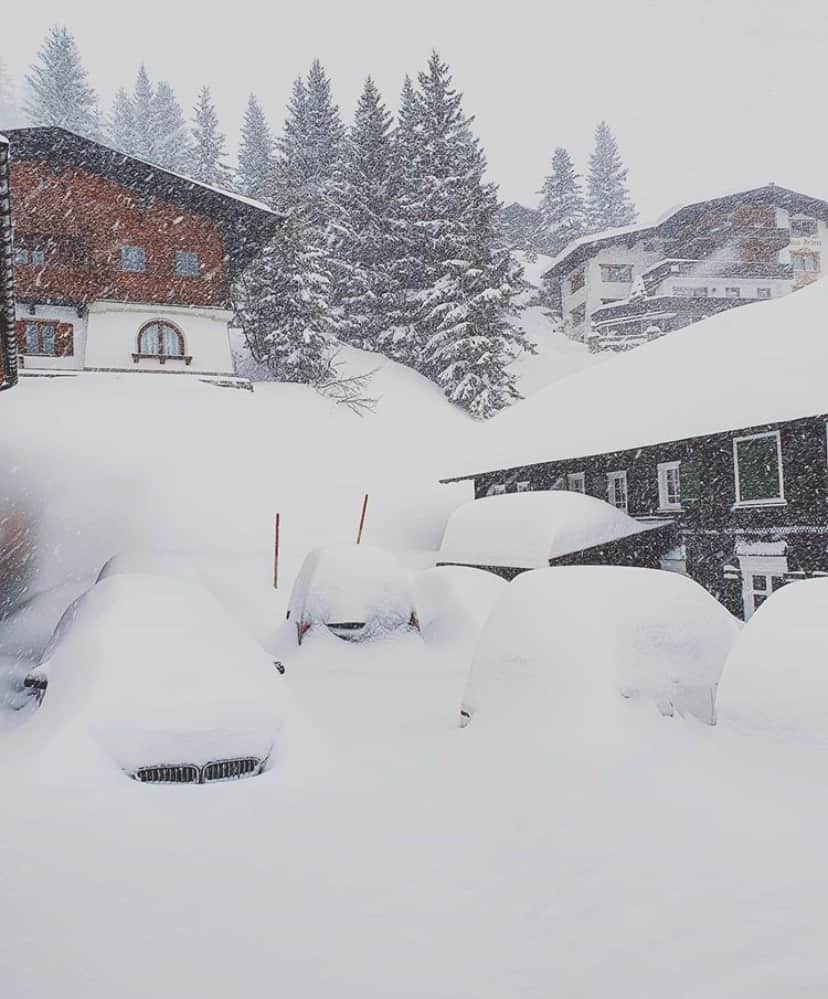 In Italy the northern resorts did the best out of the storm with Courmayeur reporting 32cms while in the Dolomites snow totals were lower with just a 5-10cms.
The forecast for the next week is similar for most regions across the Alps with mainly fine weather into he weekend  ahead of more snow next week. The snow should start falling on Monday with heavy snowfalls in likely Tuesday into Wednesday, particularly in resorts close to the Swiss/French border.
WHERE WE WOULD LIKE TO BE THIS WEEK
Val d'Isere is looking good over the next week, with good snowfalls due mid-week ahead of more fine weather. It is one of the world's best resorts and when it is on, it is an experience you will not forget.