Grasshopper's Weekly North America Forecast, February 6 – Storms Continue To Favour The Northwest and Rockies
February 6th, 2020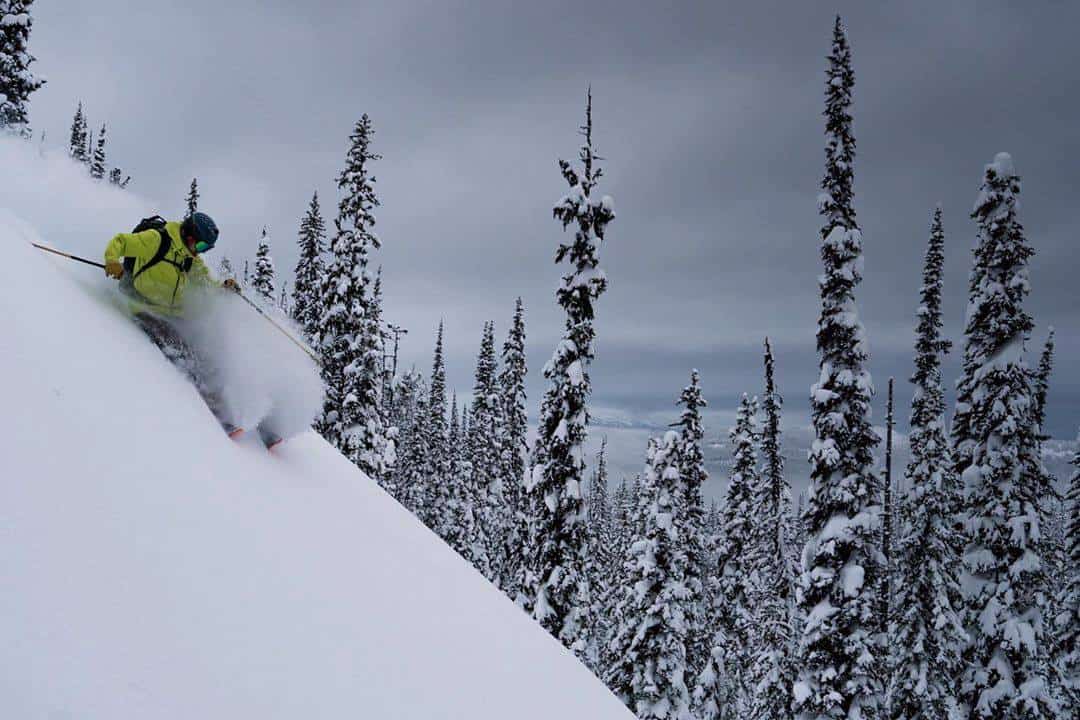 Mountainwatch | The Grasshopper
Valid Thursday 6thFebruary to Thursday 13thFebruary
Three storms systems this week will again favour the Pacific Northwest and the Rockies. Fortunately, the latter two systems will also strike the Sierras and New Mexico, both of whom have been mostly left out of January's powderfest.
Temps will be rather mild, with snow levels being an issue during the first two storms, but the third system will bring a freezing airmass from the north, providing high quality powder for all.
 Canadian Coast Mountains & the Cascades
A couple of storm systems will bring heavy snowfalls to the Pacific Northwest over the next few days. Temps won't start out very cold, with snow levels sitting above base levels somewhere on the lower slopes, but colder temps willfile in Friday night lowering them a little. Snowfalls will eventually clear in a north-to-south fashion during Saturday.
After a spell of high pressure and fine weather, a cold airmass will stream down from the north late Monday and/or early Tuesday, with a brief period of moderate-heavy snowfall. The chilly, but dry northerlies should see us through into next Thursday.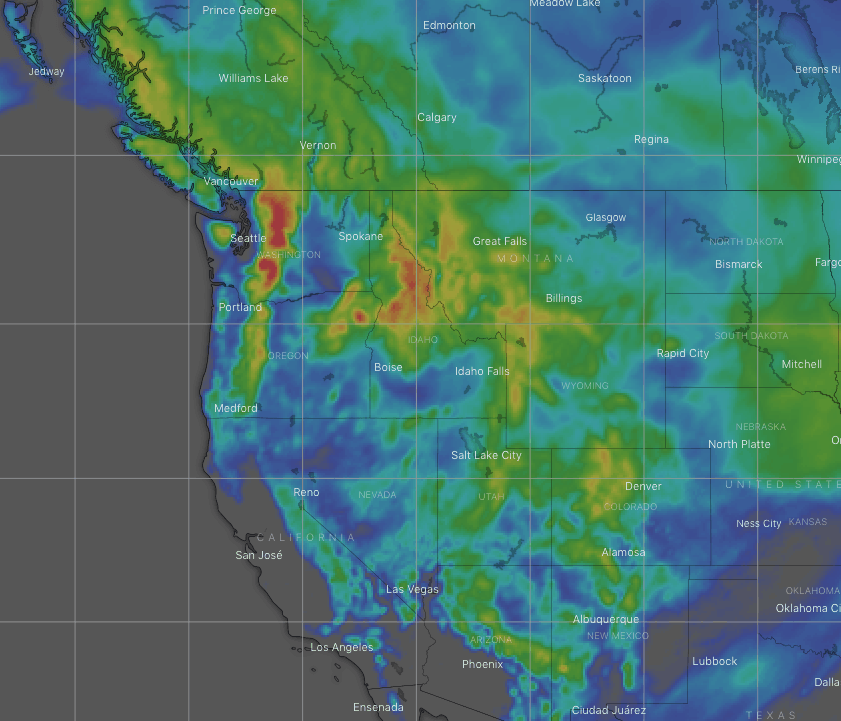 The Sierras
After a few sunny days in the Sierras, a cold front will sweep down from the north Saturday night. There'll only be a brief dusting over the northern Sierras, but the front will stall over the southern half, keeping light snowfalls going there through Sunday into Monday.
Another even colder front should provide another wee dusting late Tuesday and/or early Wednesday.
The Rockies
A moist westerly airstream feeding off the Pacific will dump snow over the Rockies as far south as Colorado during Thursday and Friday. There'll be heavy falls in most areas, and just as things taper off later on Friday, the next system will then roll in and bring heavy falls to the Rockies of Canada, Idaho and Montana during Saturday.
This second storm system will eventually work its way southwards over the lower half of the Rockies during Sunday and Monday with mostly light snowfalls.
A third storm system will see cold air stream down the entire length of the Rockies during Tuesday and Wednesday, with another healthy load of snow likely falling into next Thursday.
That's all this week guys, see you next Thursday.