World Snow Wrap, March 13 – Huge Snow Totals On The Way For The Sierras, Corona Closures in Europe, Weekend Snow In Japan
March 13th, 2020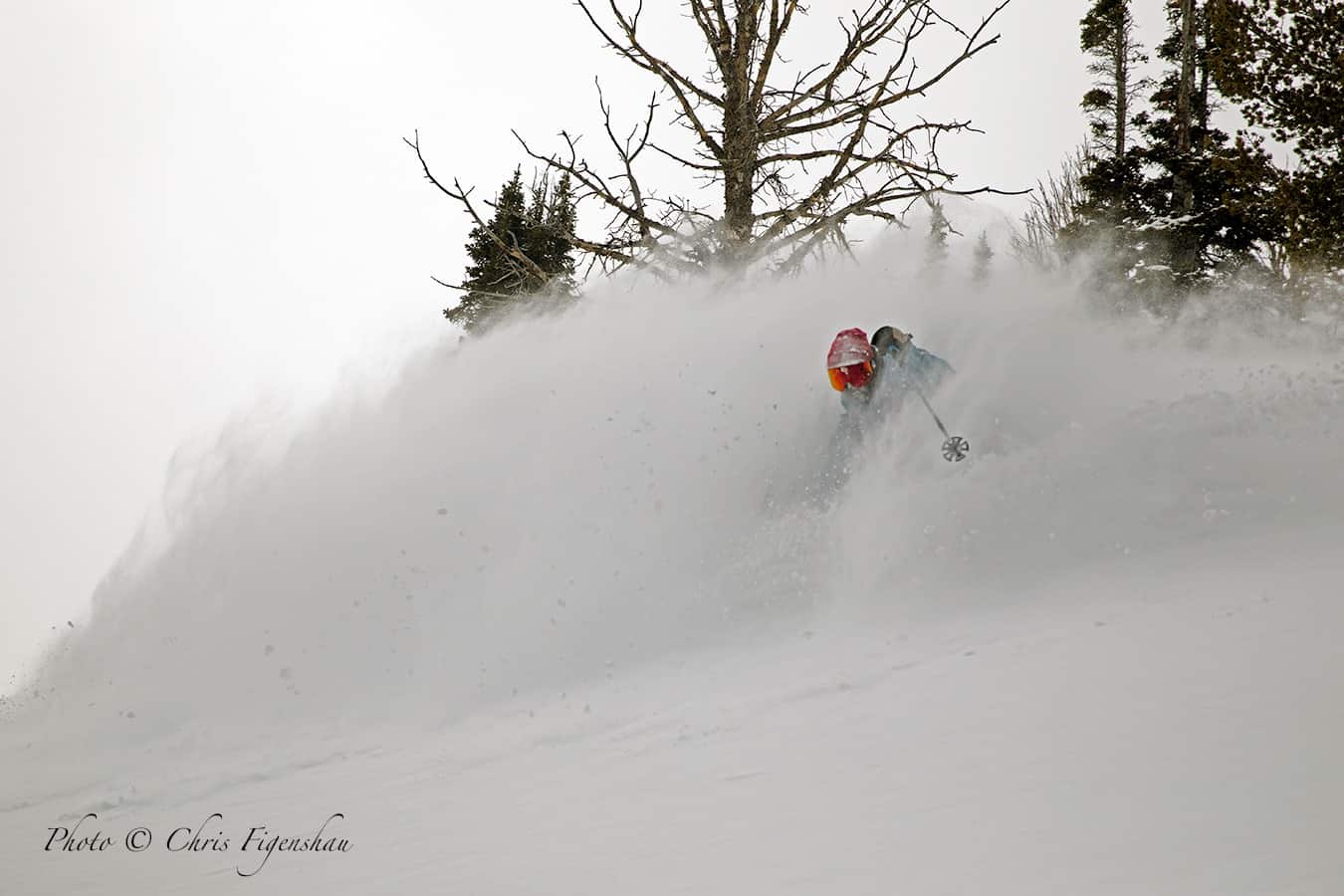 Mountainwatch | Reggae Elliss
Mid-March and things are winding down in Japan while some resorts in Europe are closing early due to the Coronavirus. In North America there have been some good powder days in Canada while California's slow 2020 is about to change for the better in a big way.
Europe
The big news in Europe concerns action on the Coronavirus with ski resorts in Austria's Tirol region closing this Sunday, March 15 while Norway's resorts have all been closed, effective today, as Norway virtually closes its borders. with foreign travellers required to go into 14-day quarantine upon arrival. The decision to close resorts in the Tirol affects 90 resorts, including St Anton and Lech Zurs, while resorts in Austria's Salzburg region will also close this weekend. This follows on from the closure of all of Italy's resorts after the country went into lock-down last week. It remains to be seen how resorts in other regions will react to the spreading Coronavirus or whether governments will make the decision to close for them.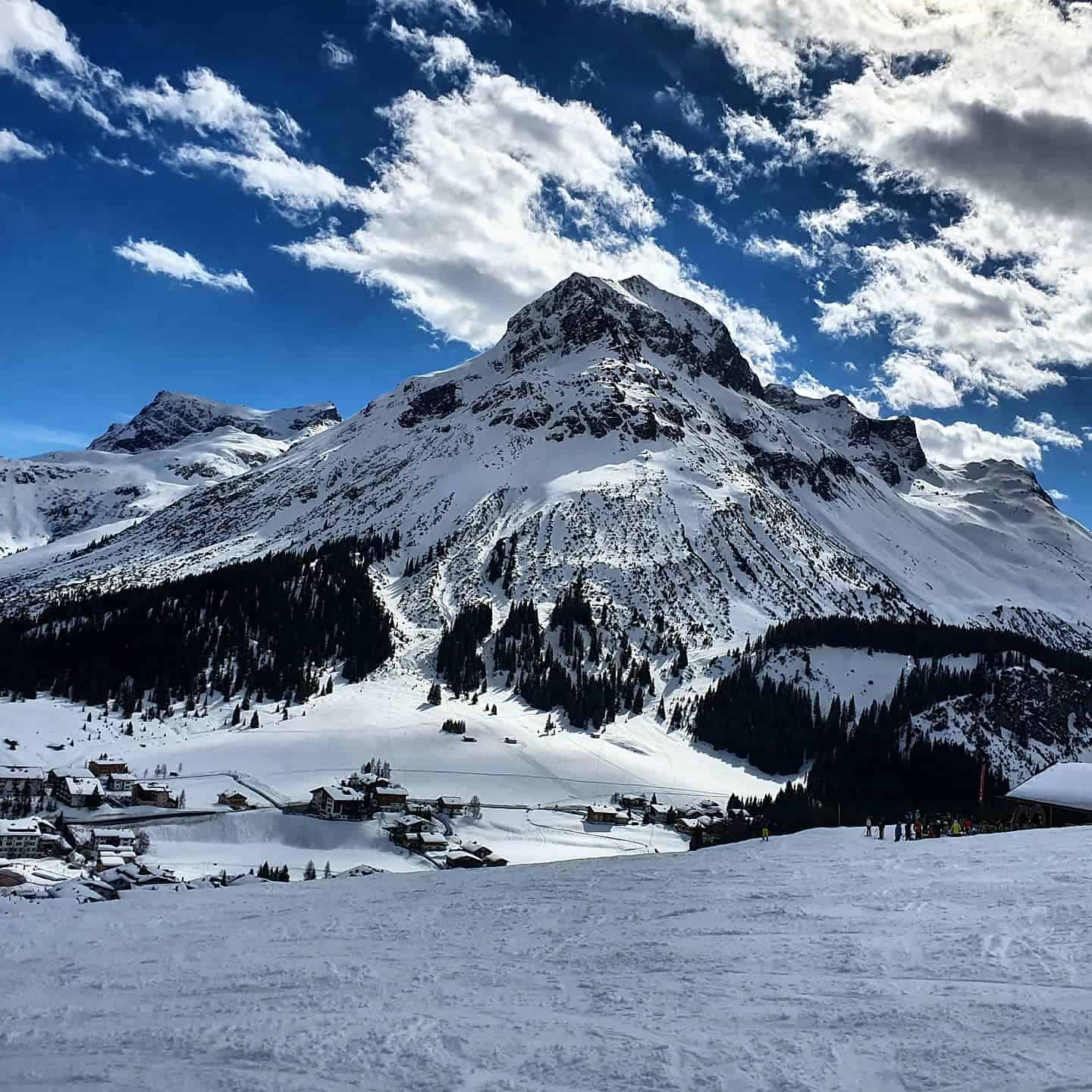 While that uncertainty doesn't put Europe at the top of the list for ski destinations this week, snow conditions in the European Alps have been good the past few days after last week's heavy snowfalls. The snow eased on the weekend across most of the European Alps although there were a few falls in Switzerland and Austria at the start of the week. Fluctuating temperatures saw a mix of rain/sleet/wet snow at lower altitudes, but colder temps have maintained good conditions at higher resorts. The past couple of days have been sunny with temps climbing above freezing, but a brief change is on the way with snowfalls early in the weekend with accumulations of 10-20cms possible in France, Switzerland and parts of Austria, before a return to fine weather next week.
JAPAN
Things are winding down in Japan as we head into spring, although the slopes are quieter than usual for mid-March with the Coronavirus affecting travel to and within Japan. The past week has been pretty warm, with some fun spring days on both islands last weekend, a melt/freeze cycle producing classic spring conditions of hard-packed groomers in the morning and soft spring snow in the afternoon. There was rain across central Honshu on Tuesday ahead of snow on Wednesday night which dropped 10cms on the upper mountain in Hakuba, Nozowa and Myoko, turning on a fun day in-resort yesterday. Apparently yesterday was very good in Hakuba's backcountry, our snow reporter Steve Lee saying, "temps stayed cold, snow stayed great some of the best turns and snow of the season."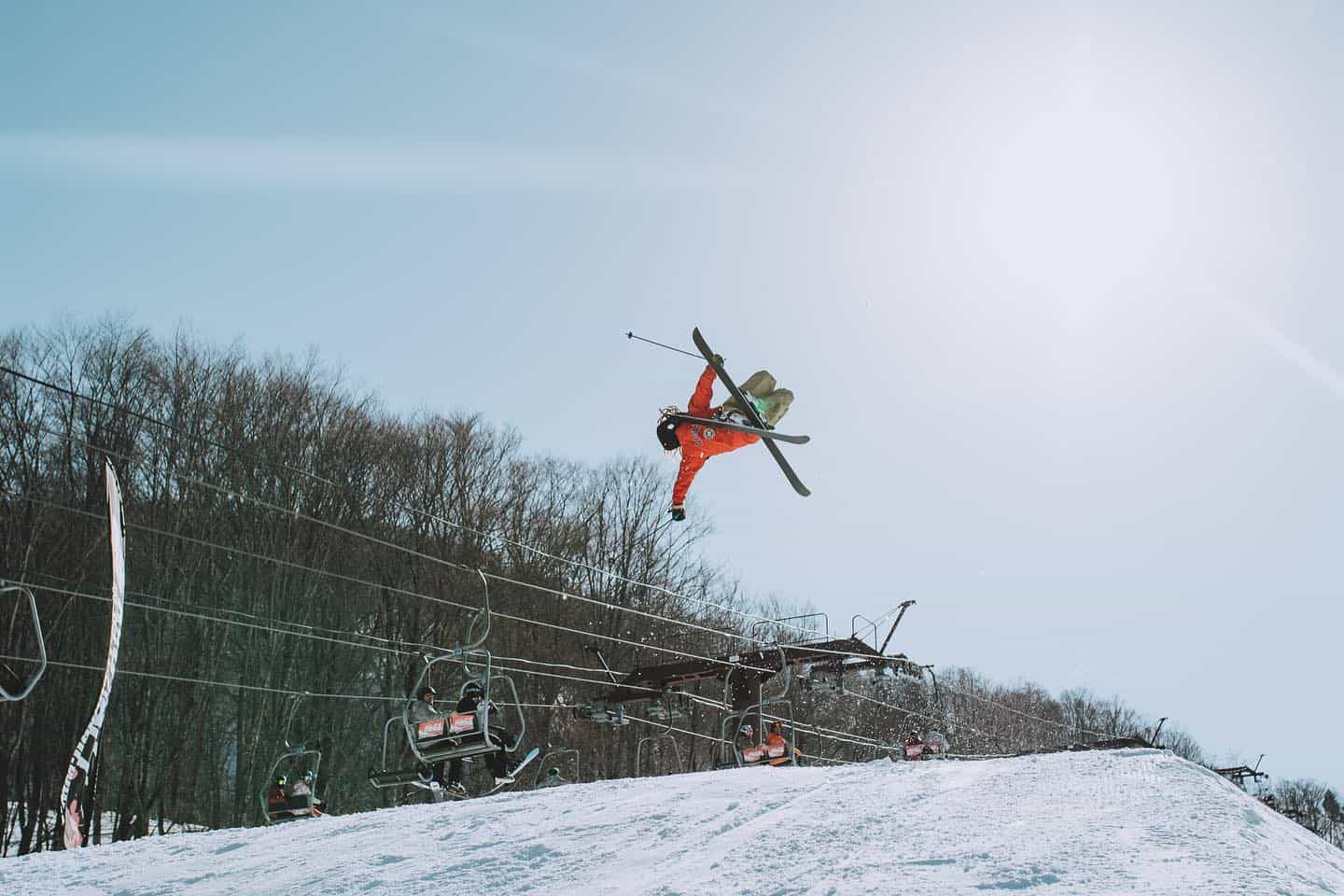 It was a similar week in Hokkaido with spring sunshine giving way to some messy weather last night with rain on lowers slopes but snow around the peaks. The forecast is for a return to winter weather with snow due tonight on both islands with much colder temps, Niseko's overnight lows dropping to -14 on the weekend. The Grasshopper is calling for more snow late in the weekend: "With barely a breath in-between, a second low will bear down from the north, starting snowfalls off over Central Honshu Sunday afternoon and continuing through Monday as the low passes overhead."
USA
The past week hasn't been as active as what we've seen in the Pacific Northwest and the Rockies, although there were some decent falls in Utah and the Tetons last Sunday to Tuesday, with Utah resorts reporting 20cms on Sunday morning. The past few days have been quiet with some nice days on the mountains in most states, but a storm is due today with snowfalls across the Rockies over the next 24 hours. Warmer temps will bring heavier snow with totals in Colorado of 15-20cms while Jackson could see 25cms by Sunday morning.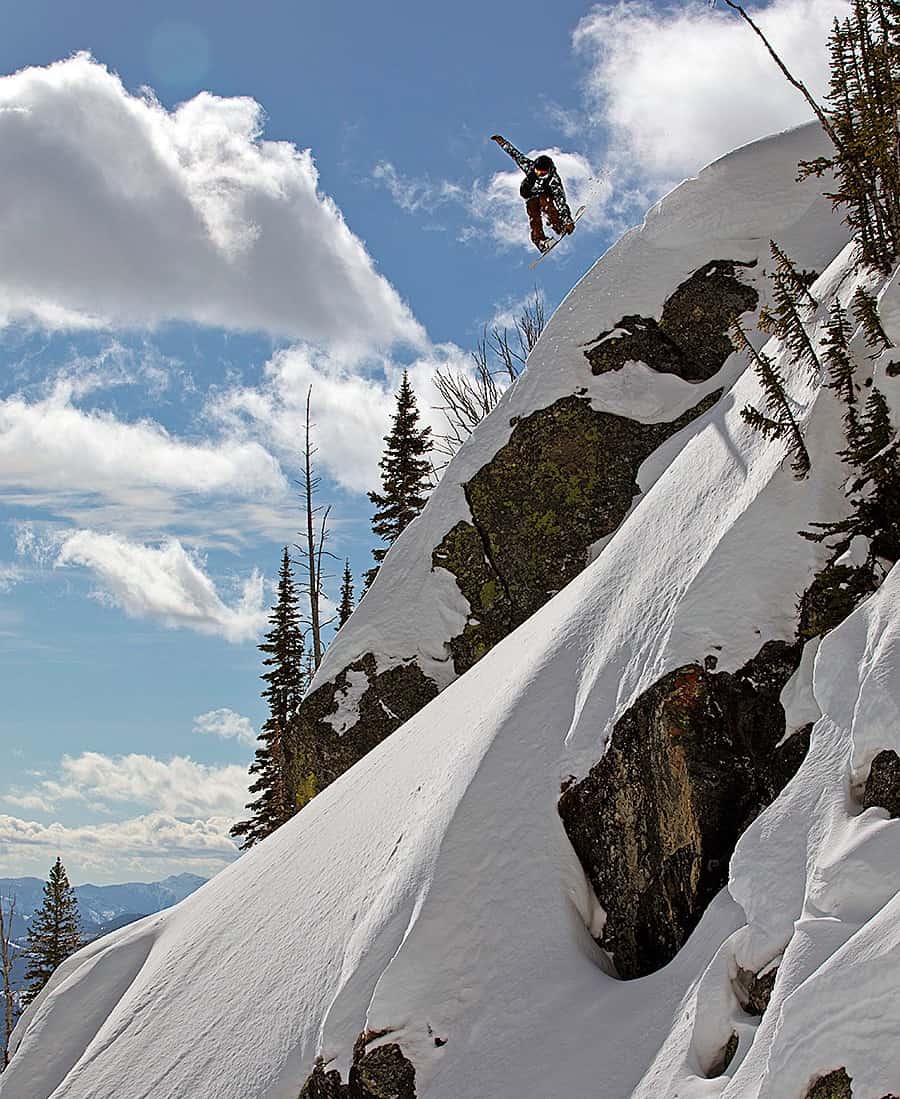 All of that pales into insignificance when compared to the forecast for California's Sierra's where a four-day system will deliver 60-90cms of snow to upper elevations in Tahoe and 50-60cms at lake level. The five-day forecast has 140cms for Kirkwood and 129cms for Squaw Valley while strong winds around the peaks may cause wind-hold on Saturday. The big snow totals will probably see some opening delays in Squaw and Kirkwood as patrol undertakes the necessary avalanche mitigation procedures.
This storm will hit the northern Sierras the hardest, but Mammoth is also looking good for significant snowfalls with 25-45cms across the weekend and another 30cms on Tuesday afternoon.  Temps will be cold during the four-day period and no doubt there will be some uncrowded mid-week powder turns on offer in Mammoth next week.
CANADA
It has been a quiet week in Whistler Blackcomb with a seven-day total of 13cms, most of that last weekend and just a dusting of a few centimetres on Tuesday night. The weather has been cold and there has been some quality snow on offer with reports of some excellent conditions in the backcountry. A stronger storm crossed interior BC, with a good powder day in Revelstoke yesterday after it received 26cm sin 24 hours while Fernie has a seven-day total of 50cms. The forecast for British Columbia is pretty benign, with a few snow flurries on the weekend ahead of a return to sunshine next week.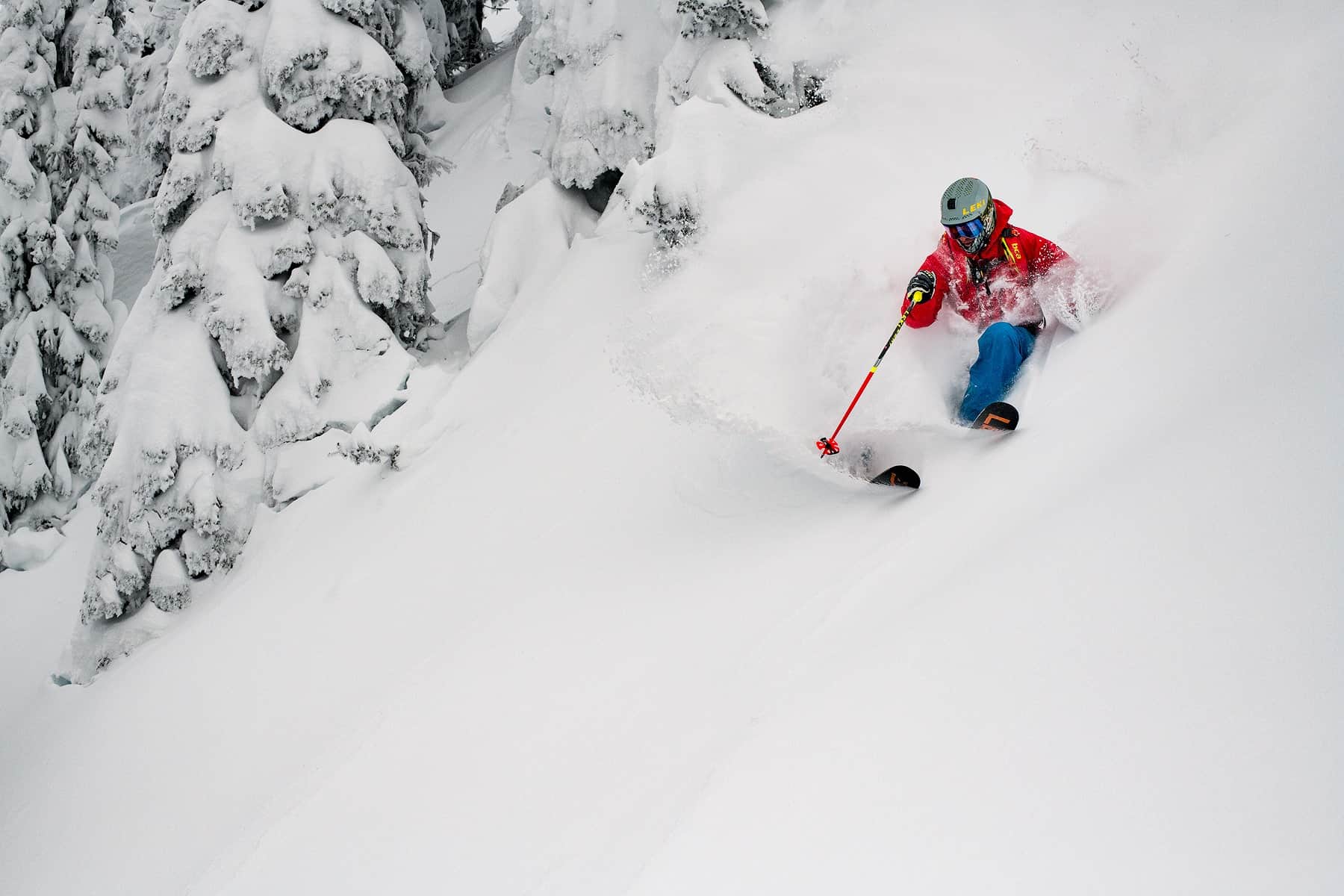 Lake Louise received a similar amount this week with light snowfalls over the past 24 hours adding to the 30cms of snow enjoyed earlier in the week. Th seven-day total is 45 centimetres and there is an excellent mid-March cover across the resort with the average base depth of 174cms. Sunshine is reporting 71cms over the past week including 10-15cms last night that set up a fun powder day today. There's not much snow in the forecast for the Banff resorts and it is going to be a cold weekend with a top temp for Lake Louise of -22 on Saturday before it warms up again, with temps around zero early in the week.
Where We Would Like to e This Week
California. A few days in Tahoe for the deep snow in Squaw and Kirkwood, then head south mid-week for some fun in Mammoth.