World Snow Wrap, March 6 – Dumping in Europe, More Snow in BC and the Rockies, Mid-week Powder in Japan
March 6th, 2020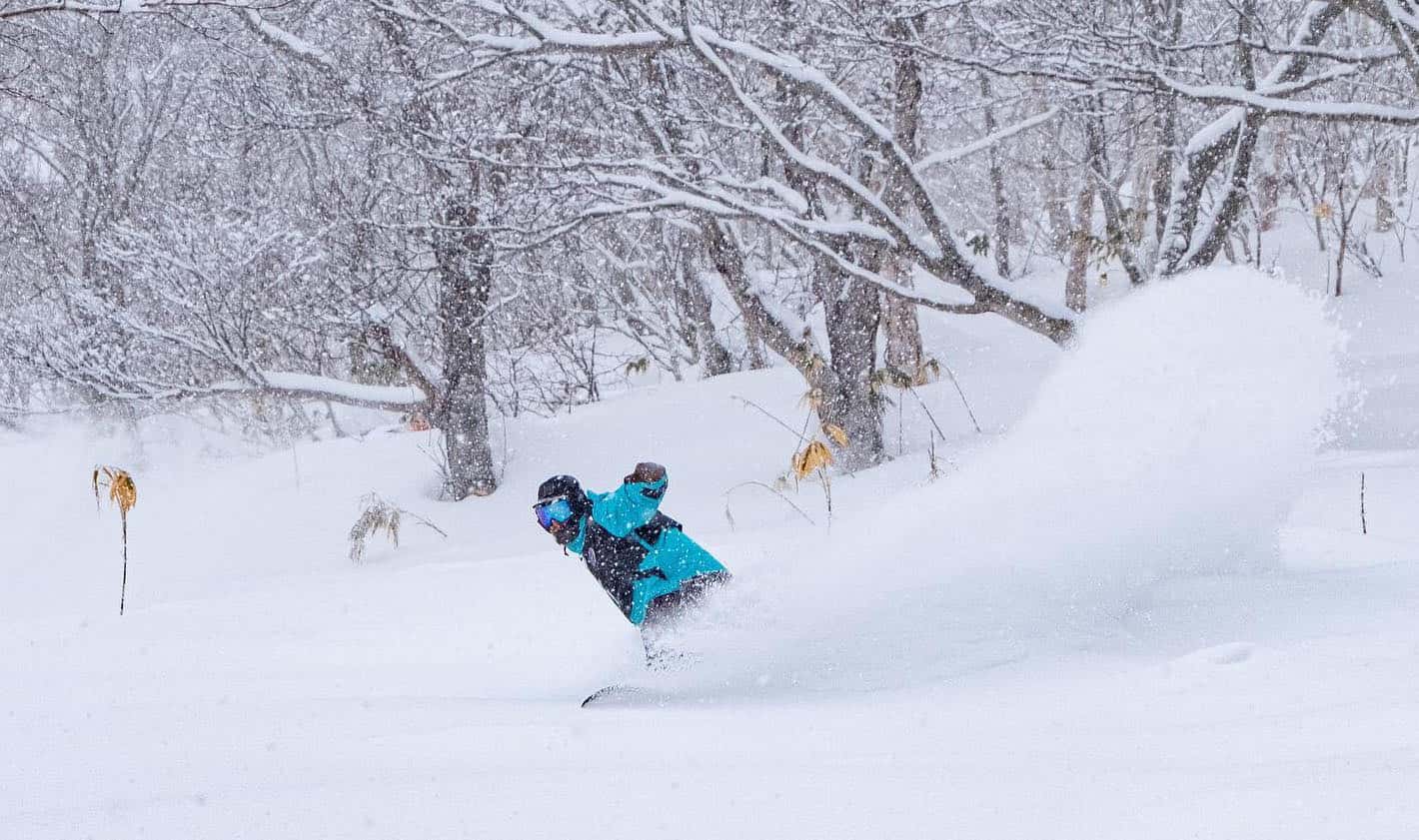 Mountainwatch | Reggae Elliss
It has been another good week in North America with snowfalls opening and closing the week, resorts in the Pacific Northwest and the Rockies enjoying dry, cold winter snow. The inconsistent season continued in Japan snowfalls with a couple of decent snowfalls but fluctuating temperatures while the European Alps just had the snowiest week of the season.
JAPAN
I feel like I've been writing to same weekly wrap on Japan's conditions for the entire season and here we go again – the summary is snow, rain, sun, snow. As for the details, in Honshu there was a good snowfall from Wednesday night into yesterday afternoon with 30cms on the upper mountain in Hakuba with maybe 10cm in the village, but the snow in the village is melting again as it's another warm spring day today. Yesterday's snowfalls were widespread with Shiga Kogen and Myoko receiving 30-40cms while Nozowa had 15cms. The storm also brought strong winds which resulted in a lot of lifts on wind-hold yesterday, leaving plenty of untracked pow this morning. Prior to this storm there were a mild spring days with a melt/freeze cycle turning on firm groomers in the morning and spring snow in the afternoon. Cold nights should ensure good snow in the Hakuba Backcountry over the next few days before warm temps and rain return next week, the Grasshopper warning in his forecast yesterday that "trouble strikes next week."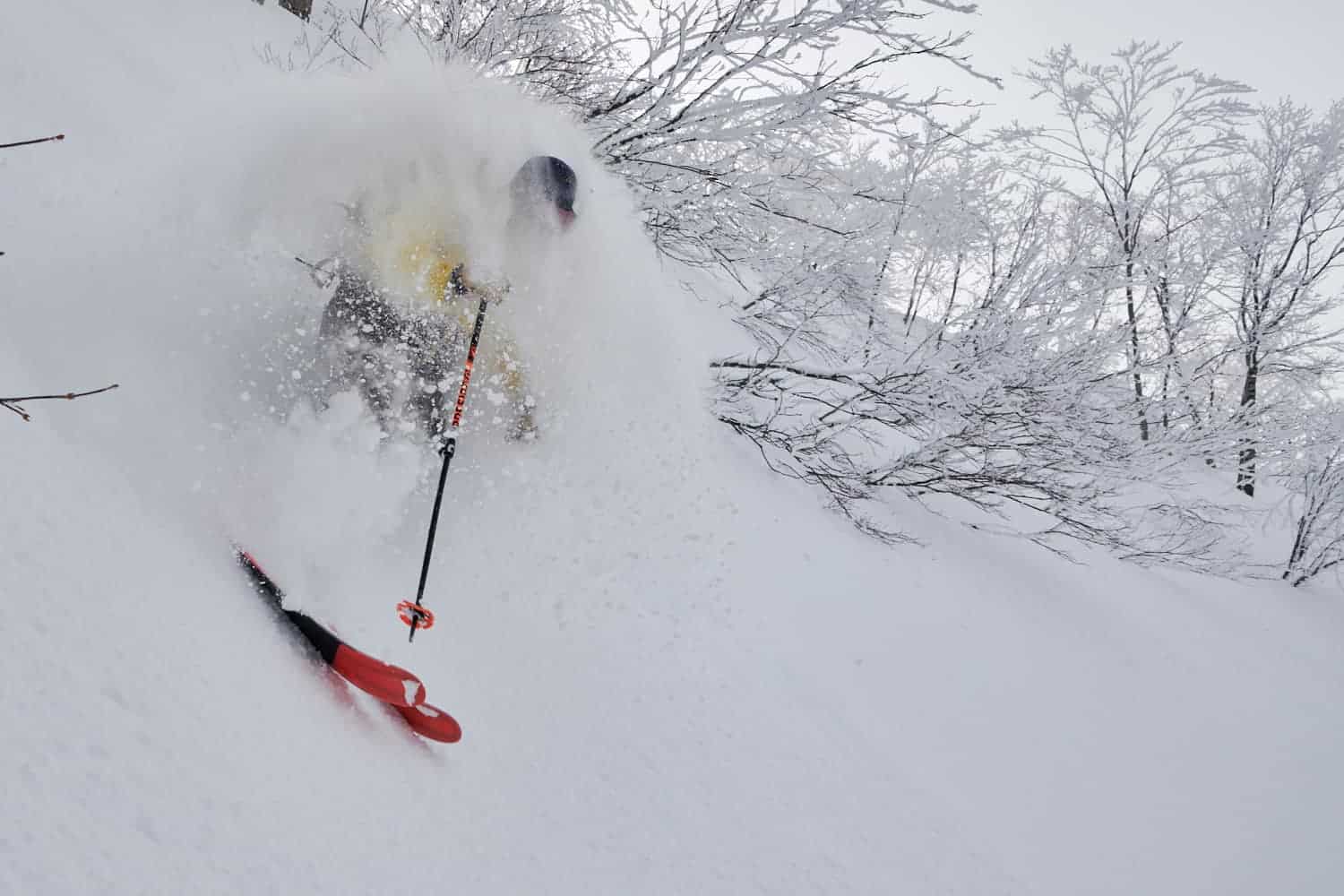 It was a pretty good week in Niseko with a couple of sunny days with 10cms top ups on Monday night, Wednesday night and last night. It wasn't deep by Niseko standards and the snow was a little heavy yesterday and strong winds also impacted the upper lifts. The snow showers moved in again last night and with colder temps there was a nice dry reset this morning for fun uncrowded powder turns. In central Hokkaido, Furano received 20cms on Tuesday night and with the temp  down at -10 yesterday the snow quality was nice and dry. The slopes in the Hokkaido resorts have been very quiet this week, as the My Sharona virus keeps tourists away and locals are being asked to self-isolate. Like Honshu, it will warm up in Hokkaido next week with a southerly airflow and rain on Tuesday into Wednesday followed by cooler temps and a few light snow showers to round out the week
USA
It has been a very good season for many regions in the US with the Rockies and the Pacific Northwest receiving consistent snowfalls since the start of the year. That trend is set to continue, the Grasshopper's latest forecast calling for more good snowfalls over the next week.
Last weekend saw good snowfalls across the Cascades with Mt Baker receiving 30cms while Jackson and resorts in southern Utah had 15-20cms. Snow also fell across Colorado, delivering a good powder day on Monday for the start of the week. The Sierra's finally got some snow, the Tahoe resorts reporting 30cms last Sunday while Mammoth had 20-25cms, with March 2nd being the best day of 2020. Unfortunately for Mammoth the good conditions didn't last long with gale force uphill winds stripping the fresh snow by Tuesday leaving a firm, wind-scoured conditions off-piste.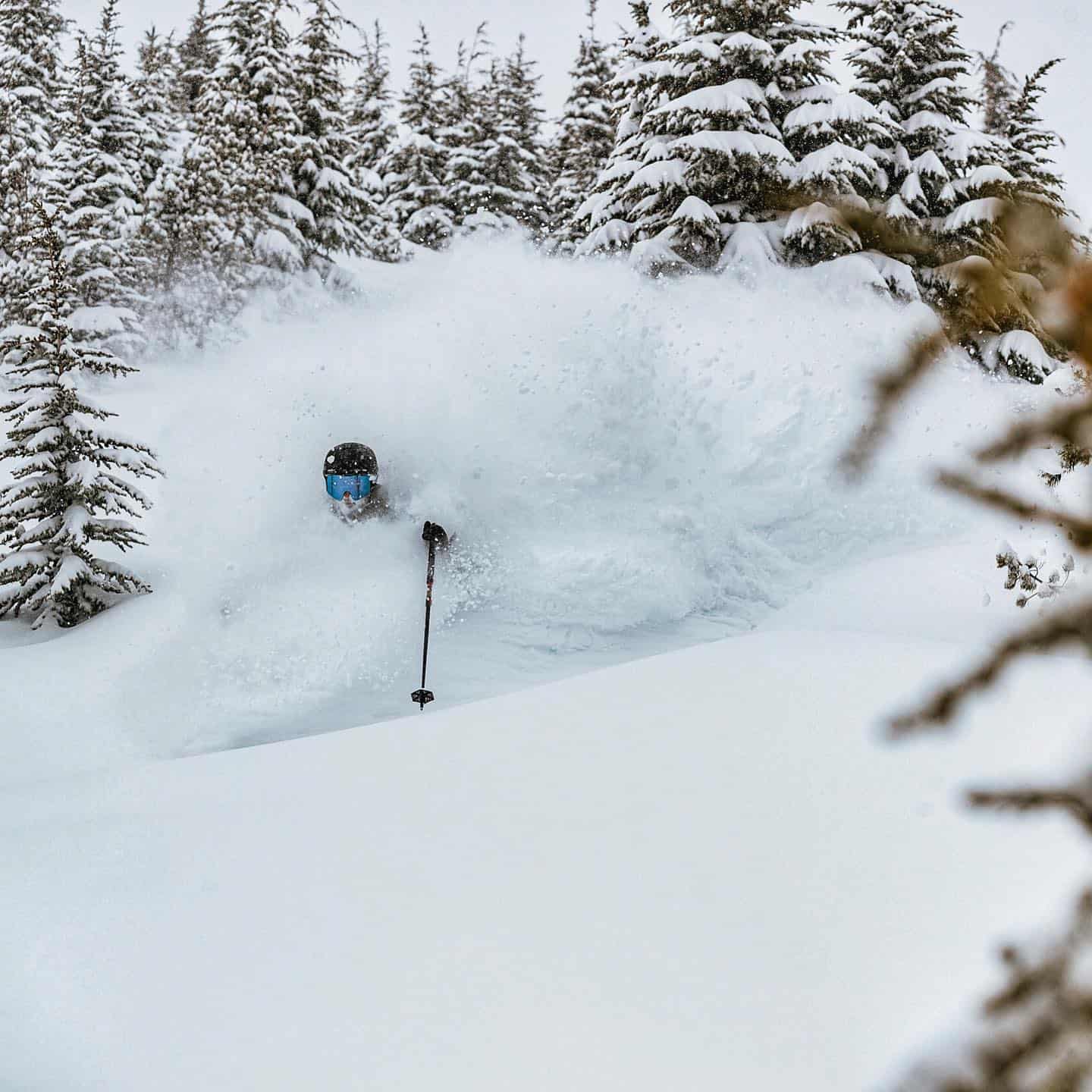 Another storm is hitting the Pacific northwest now and the forecast is for 20-25cm at Stevens Pass by tomorrow morning.  The weekend will start dry and relatively mild in the Rockies before the storm moves inland, delivering colder temps and snow to the Rockies where it is currently dry and relatively mild. The Tetons should see the best falls on Saturday night while light bust consistent snowfalls are expected in Colorado from Sunday afternoon into Monday.
The storm will also make it the Sierras, with The Tahoe resorts expecting 15cms from Saturday night through to Tuesday with cold temps ensuring good quality snow. This system may be too far north for Mammoth where only light falls are expected, but a second storm is likely to deliver significant snow to Mammoth around March 10-11.
CANADA
The week started with light snowfalls across British Columbia with cold temps maintaining good conditions on and off piste in most resorts. A stronger system arrived last night in the Coast Mountains with consistent snowfalls today in Whistler tuning on some good storm skiing. Revelstoke had 20cms over a 48-hour period early in the week and has received another 15cms in the past two days. It has been a great winter in Revvy with the cumulative season snow total sitting at a big 9.48 metres and as Tony Harrington reported this week, the past few weeks have seen some incredible days for those fortunate enough to be there. Unfortunately, Fernie missed out on the snow and it's been a week of cold, dry weather but the weekend is looking better with 10-15cms forecast by Sunday morning.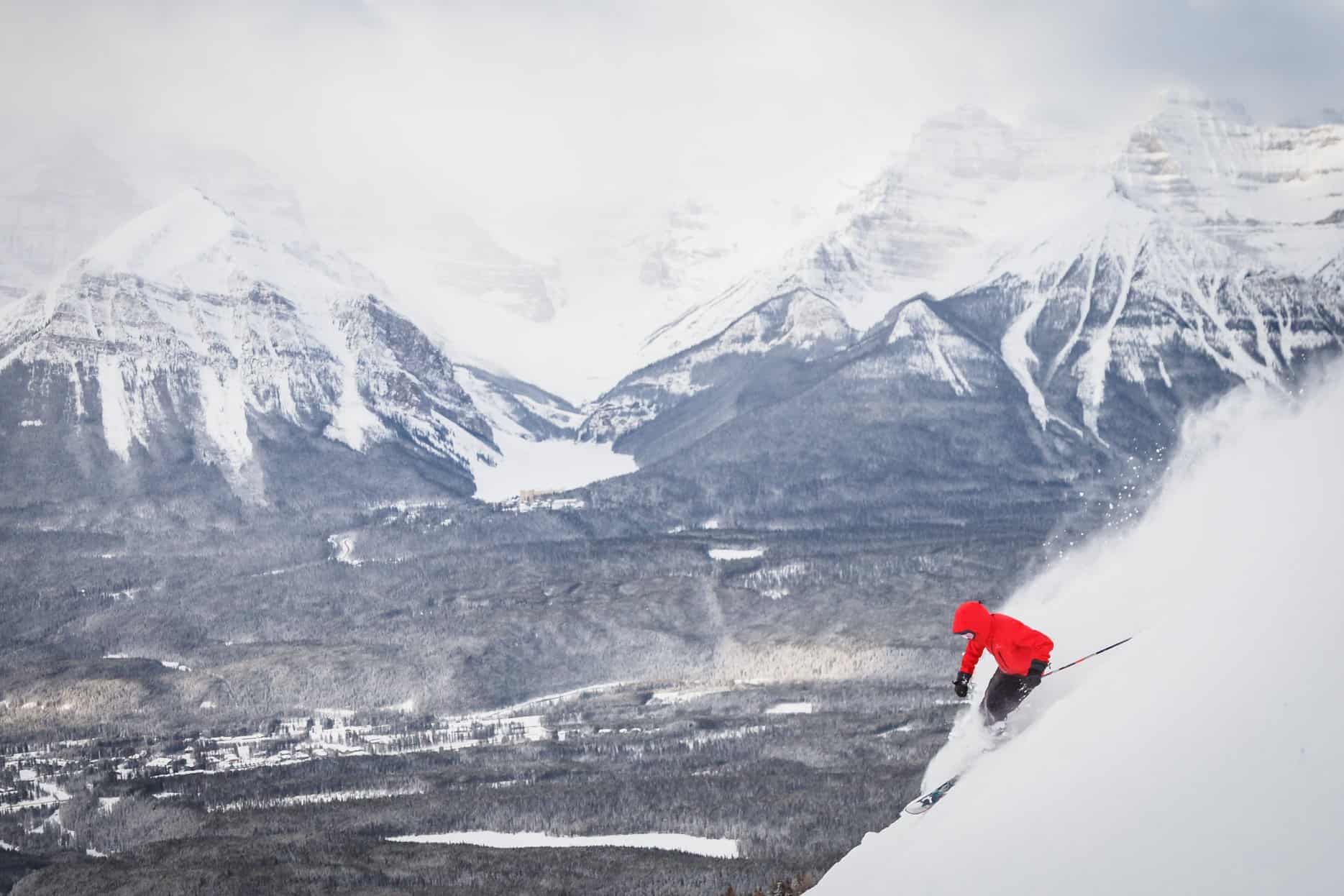 It has also been a very good week in Lake Louise with 50cms in the past seven days, the past two days having consecutive 10cms top ups. The early March temperatures have been milder, around + 2 during the day, while sub-zero overnight temps have kept the snow in great condition. More snow is expected this weekend across the Banff resorts with Lake Louise and Sunshine in line for 15-20cms and with max temps of -9, there will be some good powder turns on offer.
EUROPE
Spring has kicked off in the Alps in a big winter-way with some of the biggest snowfalls of the season, a few higher resorts receiving over a metre of snow in the past week. In Switzerland most resorts received 50cms while in Austria St Anton now has a depth of 395cms after the good snowfalls this week. It was a similar story in France with snow on most days although strong winds caused wind-hold and visibility issues at times.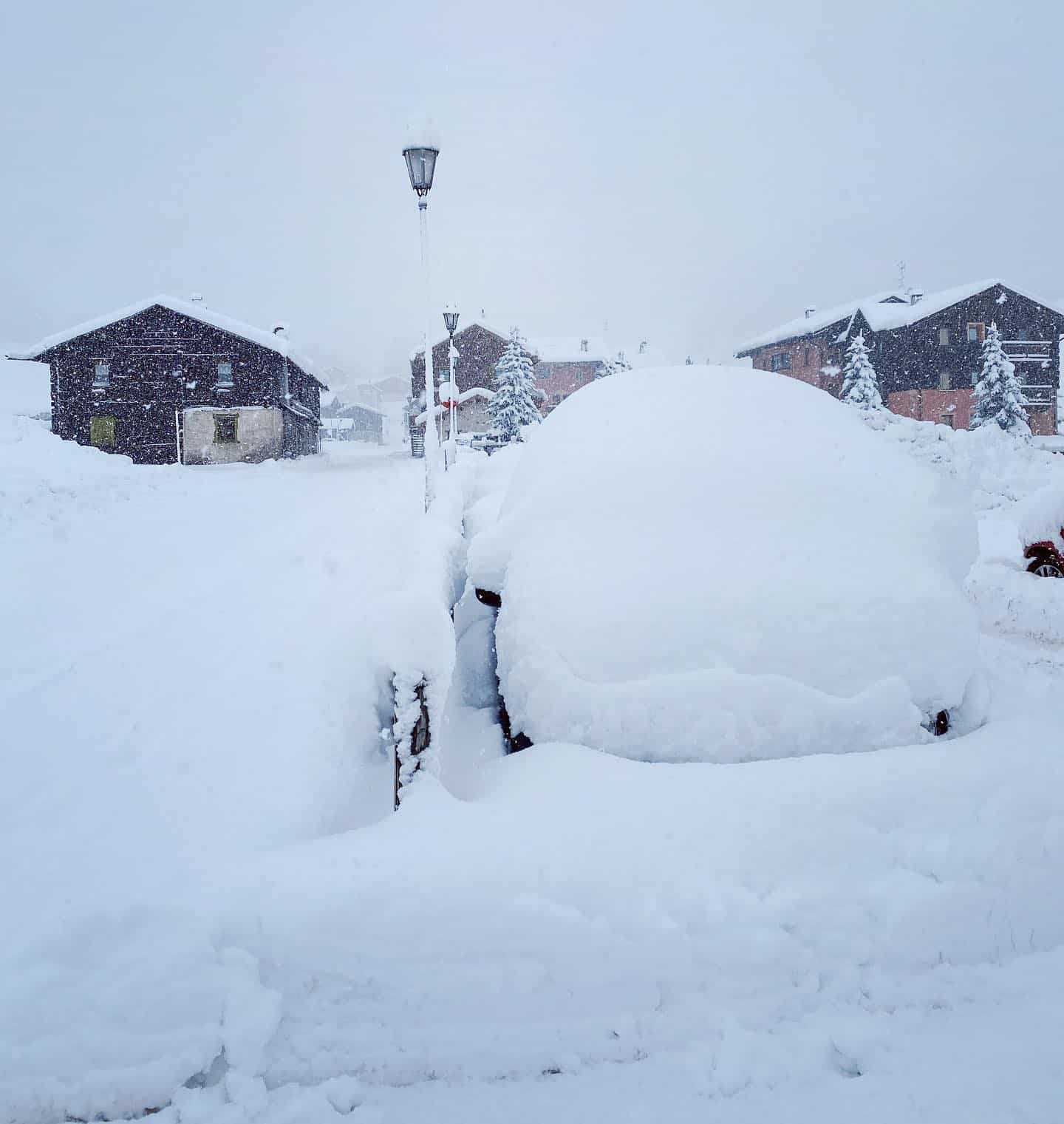 In the Pyrenees a long dry spell ended with good snowfalls earlier in the week, perfect timing for the Freeride World tour event held in Andorra on Tuesday. While Italy has been in the news for the wrong reasons, it was good to see some solid snowfalls in most resorts, including the Dolomites with Livigno receiving 50cms earlier in the week. The forecast is for more snow across this weekend and next week with big totals forecast over the next week, our models calling for some heavy snow for St Anton, Verbier and Val D'Isere next Tuesday Wednesday
Where We Would Like To Be This Week
Valdez, Alaska. Always on the bucket list, but have never been there. Then Tony Harrington sent this photo he shot a couple of days ago and there is  snow followed by light winds and sunshine in this week's forecast. Perfect week for a cat skiing adventure – can't afford heli-skiing.