CLIP OF THE WEEK – Nic Harvey, Perisher Park From Cam Batten
August 12th, 2012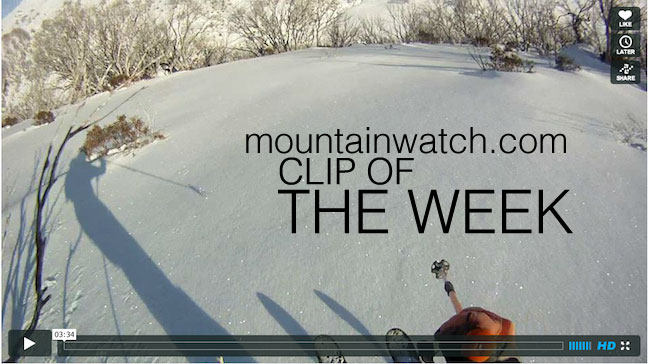 CLIP OF THE WEEK
The second winner of the Mountainwatch Clip Of The Week competition is Cam Batten.
Cam submitted this very nice clean park run from Nic Harvey, smooth style, beautifully filmed and FUN, Enjoy!!
Nic Harvey MountainWatch Clip of the Week from Fridge Magnet Footage on Vimeo.
_________________________________________________________________________________________
Got footage of yourself or a mate shredding some backcountry powder? Maybe you were rolling tape when a rider was getting gnarly on a rail or boosting that massive air off a jump? Or maybe you had your POV cam mounted when you ate sh#t! Whatever the worthy action you've captured, send it in to Mountainwatch and you could win a pair of Dragon ViceRoy sunnies. Don't worry if you don't know the first thing about filmmaking – footage from your phone is fine, it's the action we want to see. Entries will be posted on Mountainwatch as they come in, and the weekly winner judged by Mountainwatch staff and featured each week.
Mountainwatch reserves the right to use all entries in any context to promote the competition.
How do you send in the clip to win?
Easy. Just load your clip to Vimeo and send the link to alexh@mountainwatch.com. Don't forget to include your name, riders name(if applicable), location, your email, and your phone number so we can get in touch.
Download the competition Terms and Conditions here.
Perisher Forecasts
forecasts,
snow reports and
live snow cams.