2020 Australian Snow Season Outlook – June Update
June 4th, 2020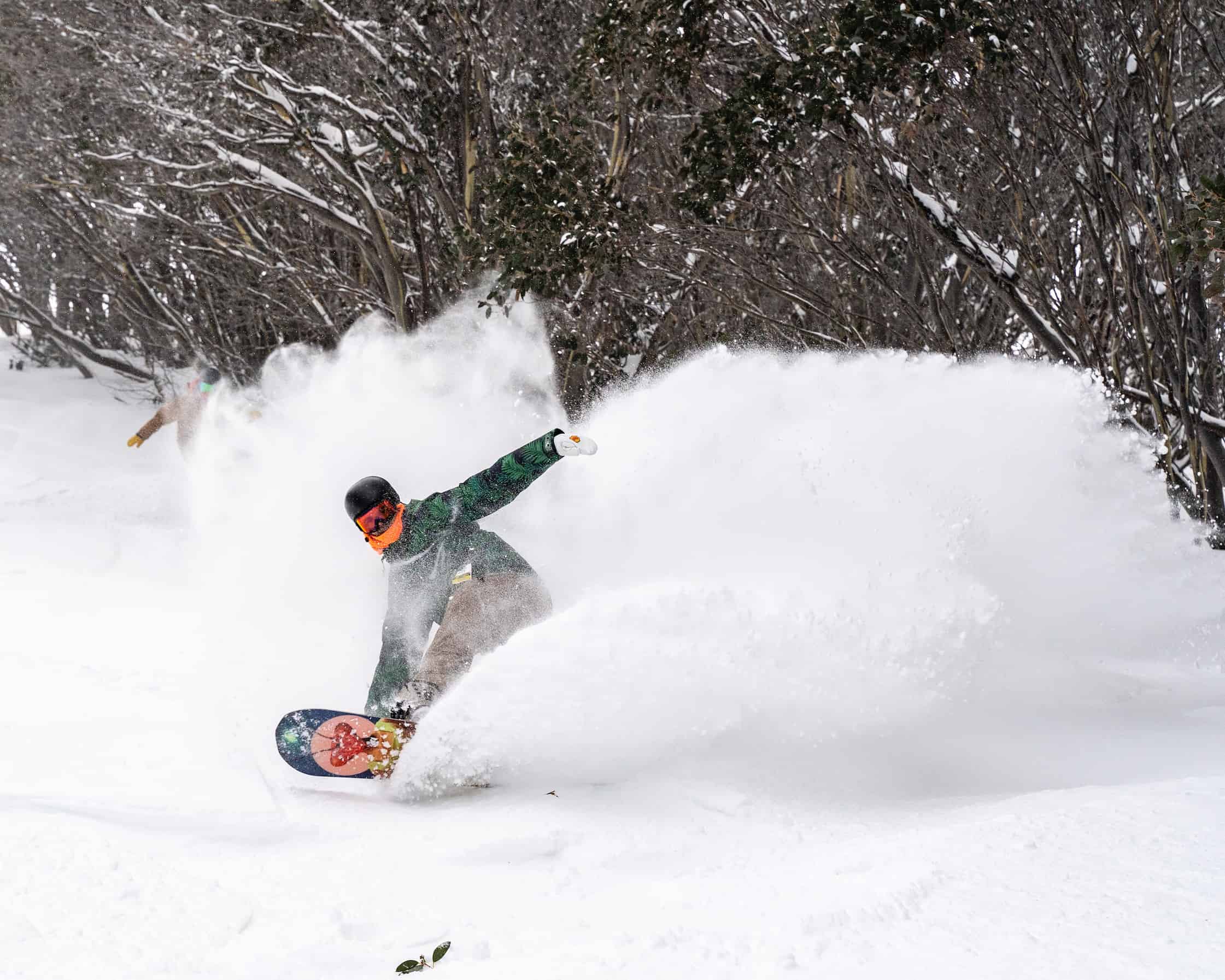 Bigger Storms And More Snow Likely This Season, And It'll Be Ok For Opening Day
Mountainwatch | The Grasshopper
Climate drivers and models are still looking favourable for above average snowfall this season, thanks to more intense and/or more frequent storm systems.
That sentence reads like a fairy tale, but it doesn't seem so far fetched after the first day of winter rolled out a brand spanking new layer of fresh white snow over the Australian Alps. Skies have since cleared and resorts are looking good with an early season cover.
Normally resorts would be opening their gates this weekend and be humming with keen beans eager to cut the first tracks of the season. Alas, it's a crazy world and it wasn't meant to be. We'll just have to save it for later this month when resorts open on the 22nd and 24th of June.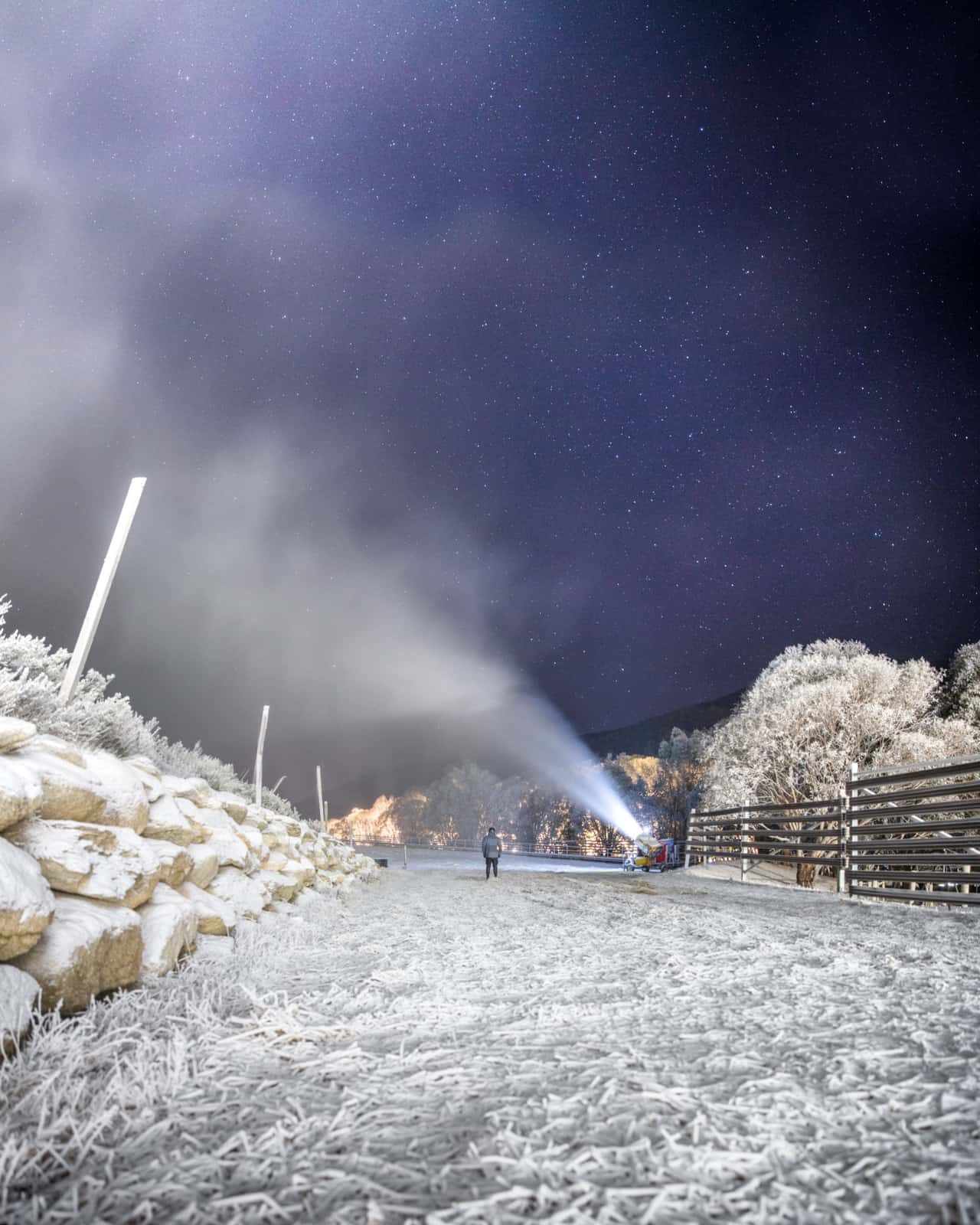 So how are we looking for opening day?
Well, after a light sprinkling of snow yesterday (Wednesday 3rdJune), high pressure will dominate our synoptic charts as far as the eye can see. Fortunately, sub-zero overnight temperatures will see snow machines frantically stockpiling enough snow to ensure we have something to slide on when gates open.
A couple of fronts that attempt to reach us this weekend and later next week will be blown to smithereens, providing little or no snow, but will send us more fresh cold air, ripe for the snowmakers.
Ensemble models that try to extend themselves out about six weeks show that high pressure will depart around the middle of the month, leaving an opening for a snow event around the 15th-17thof June at this stage. Fingers crossed that it will hold until opening day.
We're then left with about a week until the big day, part of which is likely to consist of a settled spell after the snow event. It is also from this point our faith in these long-range ensemble models diminishes as they have a tendency to trend towards climatological normalcy. Nonetheless, they do not give us any reason not to expect the passage of cold fronts in a typical westerly flow during the latter half of June and early July.
July-August-September outlook
In the previous Aussie outlookand the latest New Zealand outlookI talked about how the chilly ENSO and a negative IOD are likely to lead to increased convection over the Indo-Pacific warm pool this season. It's the next best thing to a royal flush in terms of a climate setup, giving us a good chance for above average snowfall in the Aussie Alps.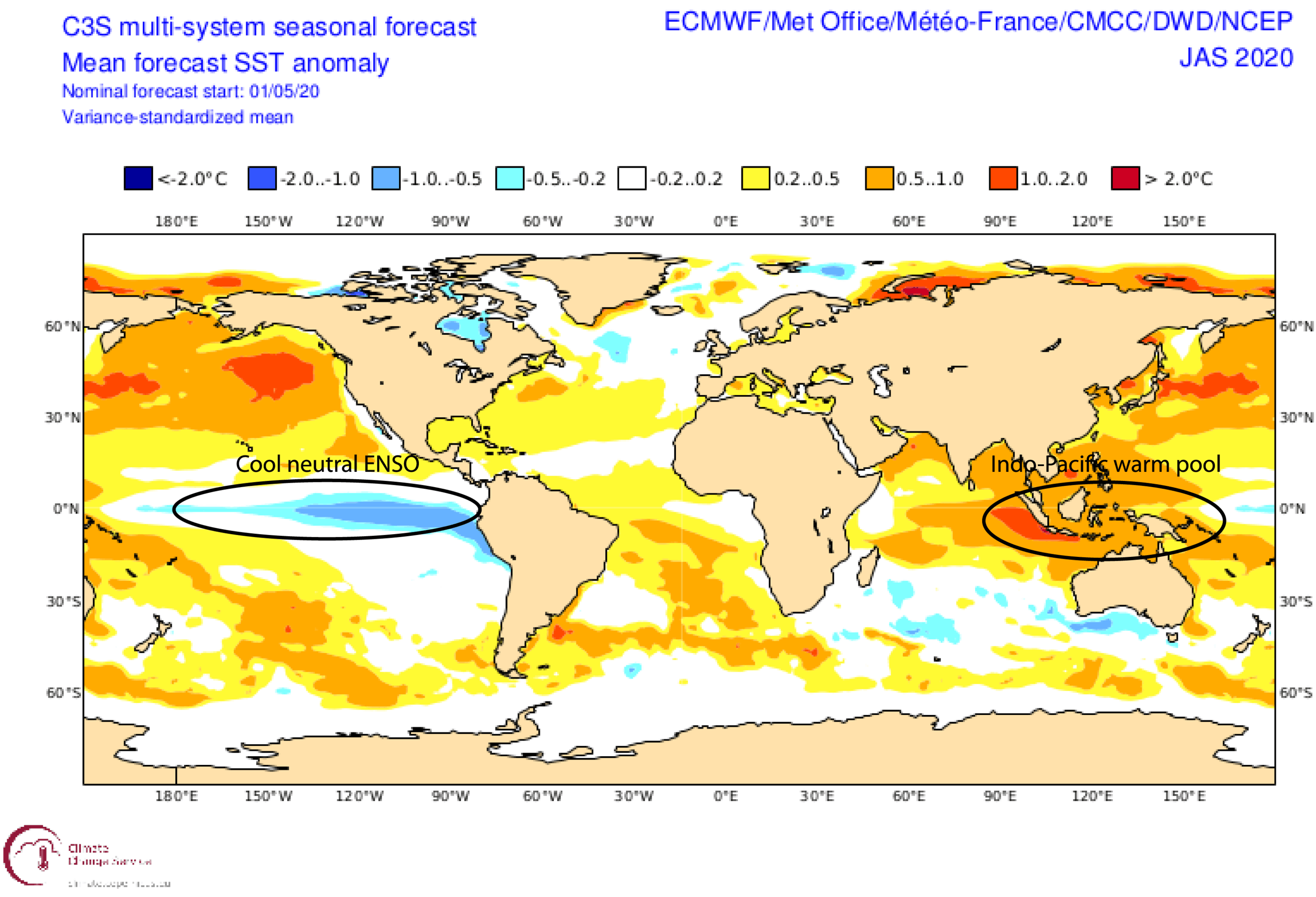 Increased convection over this area to the north of Australia will add a whole heap of extra moisture to the atmosphere, something that is reflected in seasonal model forecasts of higher precipitation over a large swathe of the map, stretching from the Maritime Continent southeastwards to the Aussie Alps. This is especially likely during the second half of the season as these climate drivers develop further and the atmosphere slowly grinds into gear.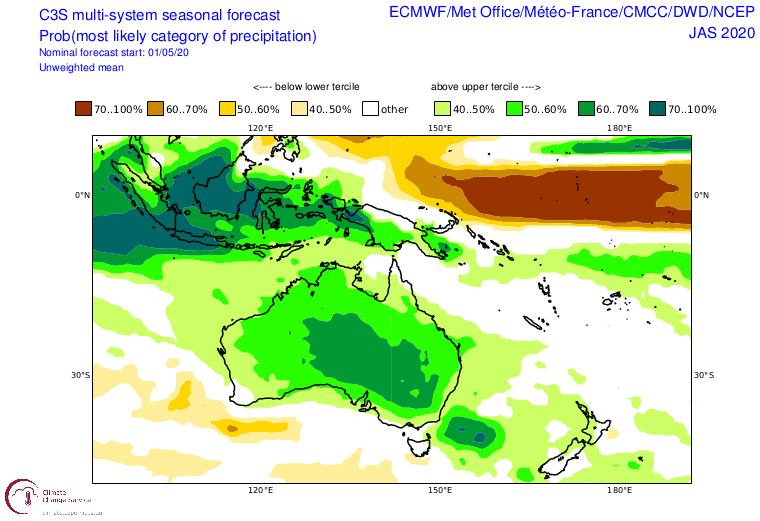 As I mentioned in the previous outlook, all this extra moisture is likely to fuel more intense storm systems, leading to both more rain andmore snow. It's a point still reinforced by models, which continue to expect average temperatures overall. Cold water in the Bight will work in our favour by preventing average temperatures from getting too high, and increased cloud cover should see cooler days, but also warmer nights which may hinder snowmaking.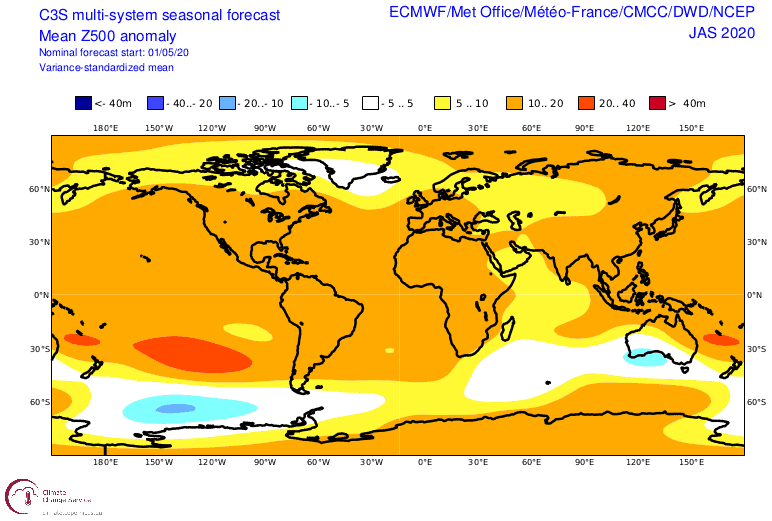 This idea of more and/or intense storms is backed up by forecasts for 500hPa geopotential height anomalies as pictured above. The chart highlights areas of anomalously colder airmasses and lower pressures – basically areas where storm activity, or cyclonicity, is greater than normal – which appears to favour Southern Australia.
The strength of this signal over Southern Australia waxes and wanes depending on which individual model you look at, but they all have it, and they suggest it will strengthen throughout the season. It also paints a similar picture to previous years that have had a similar climatic setup.
Reliving the past
The last three seasons have seen above average maximum snow depths. This of course isn't the sole indicator of whether a season was good or not, as I've suggested in the past that perhaps snow depth days (the sum of snow depth each day divided by the number of days) would be a better measure. Nonetheless, it's worth delving a little deeper as each season had its own unique story to tell.

All three seasons had mostly neutral climate drivers bar 2019, which had an exceptionally strong positive IOD. It was also 2019 that bucked the trend and defied all odds of a high-pressure pattern to produce one big snowstorm a month.
Both 2018 and 2017 displayed lower pressures about and south of Southern Australia, similar to this season's outlook. The 2017 season was slow by all accounts, but peaked with some massive storms at the end, while 2018 was nice and steady throughout.
The story of 2020 is yet to be told, but the stage has been set for bigger storms and above average snowfall. Whether this fairy tale will come true or not, no one can tell for sure. Stranger things have happened in this crazy world.
That's it from me folks. If you've got a different theory on what's going to happen this winter, or just want to provide feedback, then please hit me up on the discussion below. Or you can follow me on Facebook.