Australian Forecast Thursday August 13th– Damp And Grey This Week, But Fresh Powder The Following Two Weeks
August 13th, 2020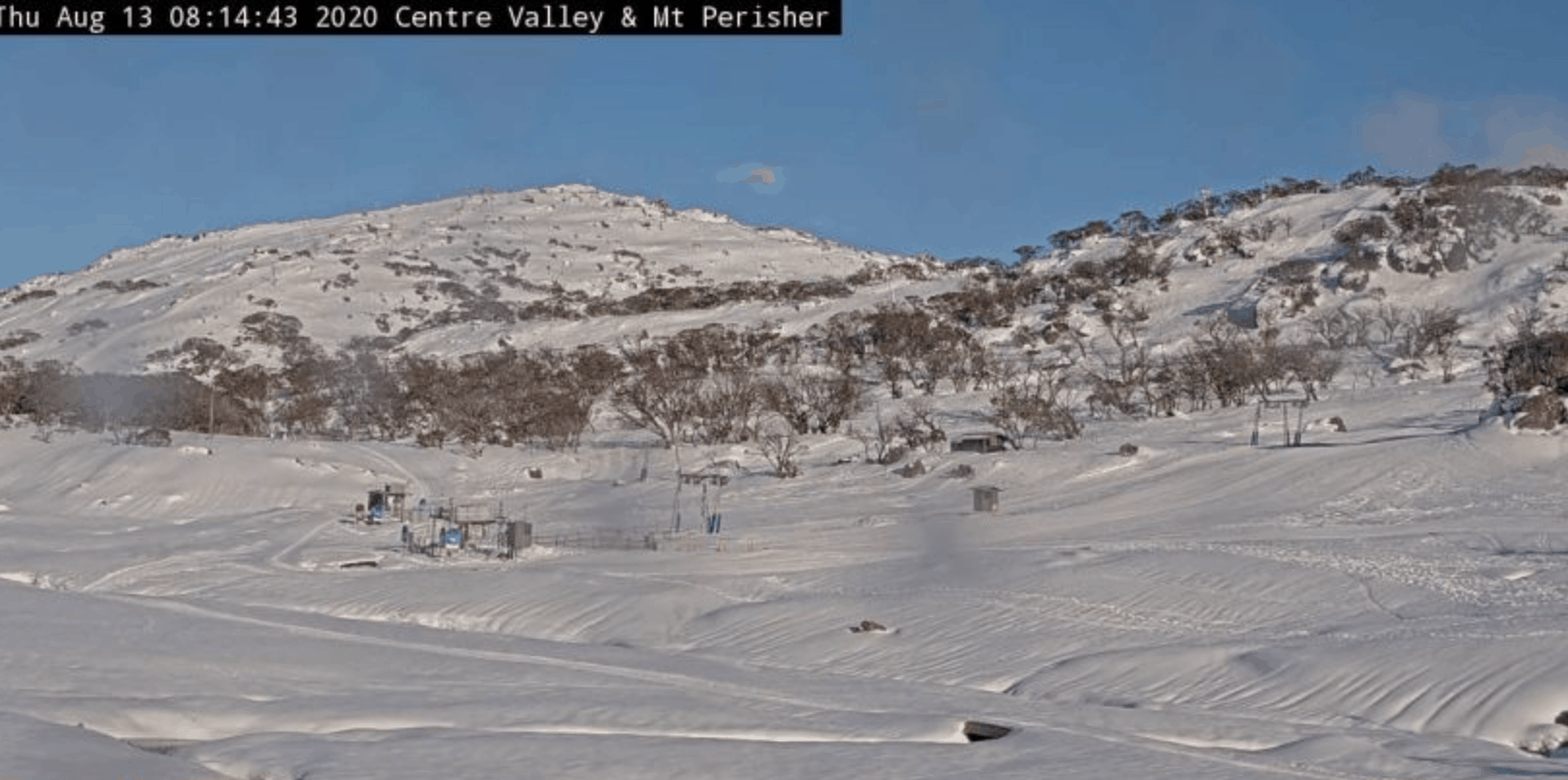 Mountainwatch | The Grasshopper
Valid Thursday 13thAugust – Monday 17thAugust
We've got a few grey, damp ol' days ahead of us as a low-pressure system weakens to the west before redeveloping to the east. The bulk of the precipitation will fall during the afternoons as daytime heating will flare things up, but temps will start cooling from Saturday with snowlines hovering around the tops and gradually lowering to near 1500m during Monday.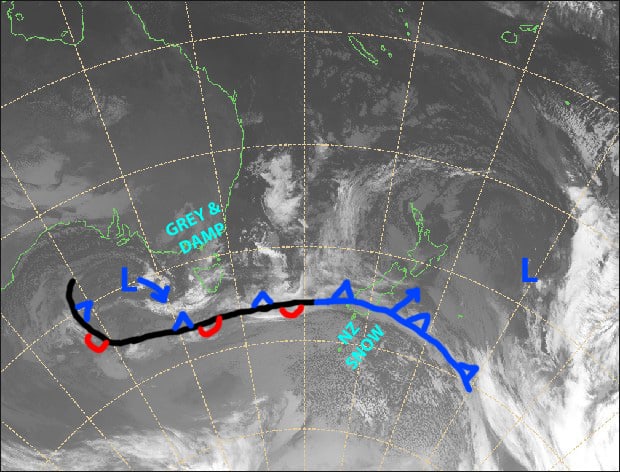 Thursday 13th
Mostly cloudy with patchy drizzle, turning to more widespread rain across Victoria this afternoon. NW winds.
Friday 14th
Another cloudy, damp day with NW winds. It'll mostly be patchy drizzle for NSW, and rain for Victoria.
Saturday 15th
Super patchy light drizzle, turning to more widespread rain during the afternoon. A light S-SW breeze will kick in.
Sunday 16th
Mostly cloudy with a spot of drizzle here and there, turning to showers in the afternoon. Snow about the tops, possibly lowering to mid-mountain. Southwesterly winds, swinging to the west.
Monday 17th
The odd snow flurry, which may be wet at or below 1500m. Westerly winds.
Extended Outlook
We have potentially the best snowstorm of the season lined up here. This will take effect from Tuesday, with snowfalls ramping up on mid-upper slopes. Colder air will pile on from Wednesday, lowering snowlines to, or below base levels, with good snowfalls through into next Friday 21stor even Saturday 22nd.
We should then have a short break of a day or two before the next cold front comes through with another decent load of snow sometime between the 23rd-26th.
Yet another couple of snowstorms look likely at the end of the month and start of September. So things are looking up!
That's all from me, get out there and enjoy.