Australian Forecast Thursday, September 10 – A Wet Weekend, Otherwise Sunshine and BBQs
September 10th, 2020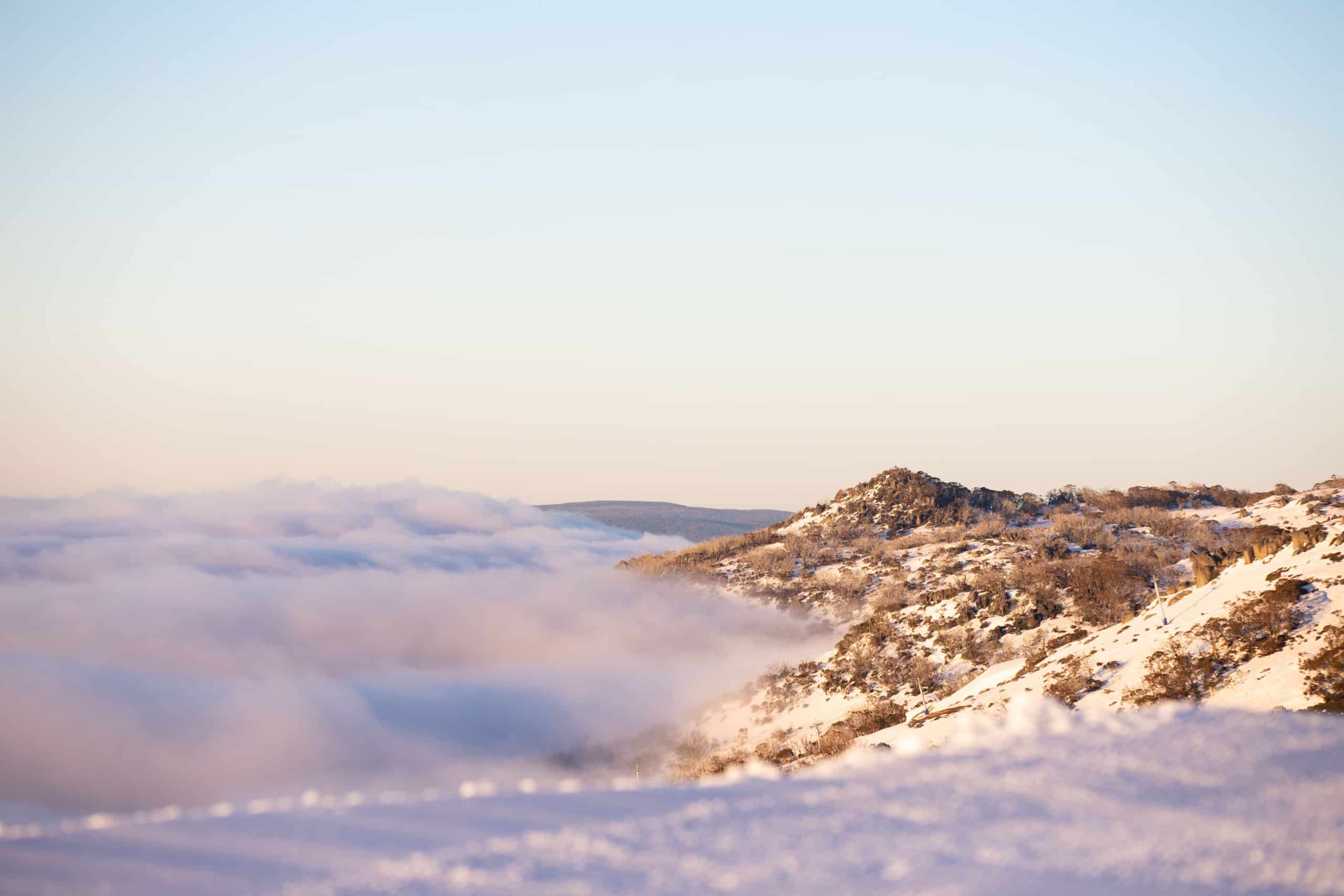 Mountainwatch | The Grasshopper
Valid Thursday 10thSeptember – Monday 14thSeptember
We have a couple of nice sunny days today and tomorrow as a high slipes underneath us – perfect for making the most of what is left of the snowpack followed by BBQs.
A front will bring some wet weather over the weekend, but unfortunately the cold air doesn't make it up our way so no snow is expected. Things will clear up Monday as another cold front comes oh-so-close, but yet again falls short as ridge of high pressure then builds.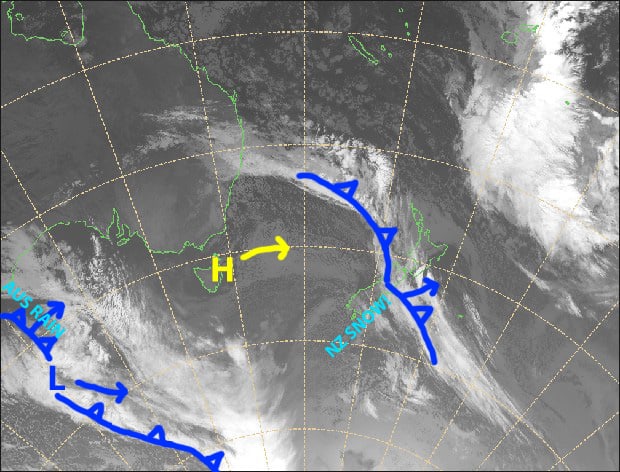 Thursday 10th
Some cloud about lower slopes first thing, but that will burn off this morning to a blue bird day. Light E-NE breezes.
Friday 11th
Fine with a scraps of high cloud overhead. N-NW winds will be light in NSW and a bit stronger in Victoria
Saturday 12th
Cloud increasing with a spot of drizzle, mostly in Victoria. Rain developing over western resorts from late afternoon, and then spreading elsewhere during the evening and overnight. Stiff north-westerly winds.
Sunday 13th
Rain or drizzle gradually clearing from afternoon. Strong NW winds, gale in exposed places at first.
Monday 14th
Morning cloud clearing to a sunny day, while brisk westerly winds turn to the SW.
Extended Outlook
After a sunny high-pressure day Tuesday, warm hairdryer N-NW winds pick up Wednesday as a low-pressure system approaches from the west. Unfortunately, this system gets swamped by warm air and will bring periods of rain to the Aussie Alps from next Thursday through into next weekend.
Apart from one or two possible light snowfalls later this month, the rest of September and October doesn't look great for maintaining our snowpack let alone adding to it.
That's all from me, get out there and enjoy what we have left of it.