Australian Forecast Thursday, September 24 – Late Season Snowstorm Heading Our Way!
September 24th, 2020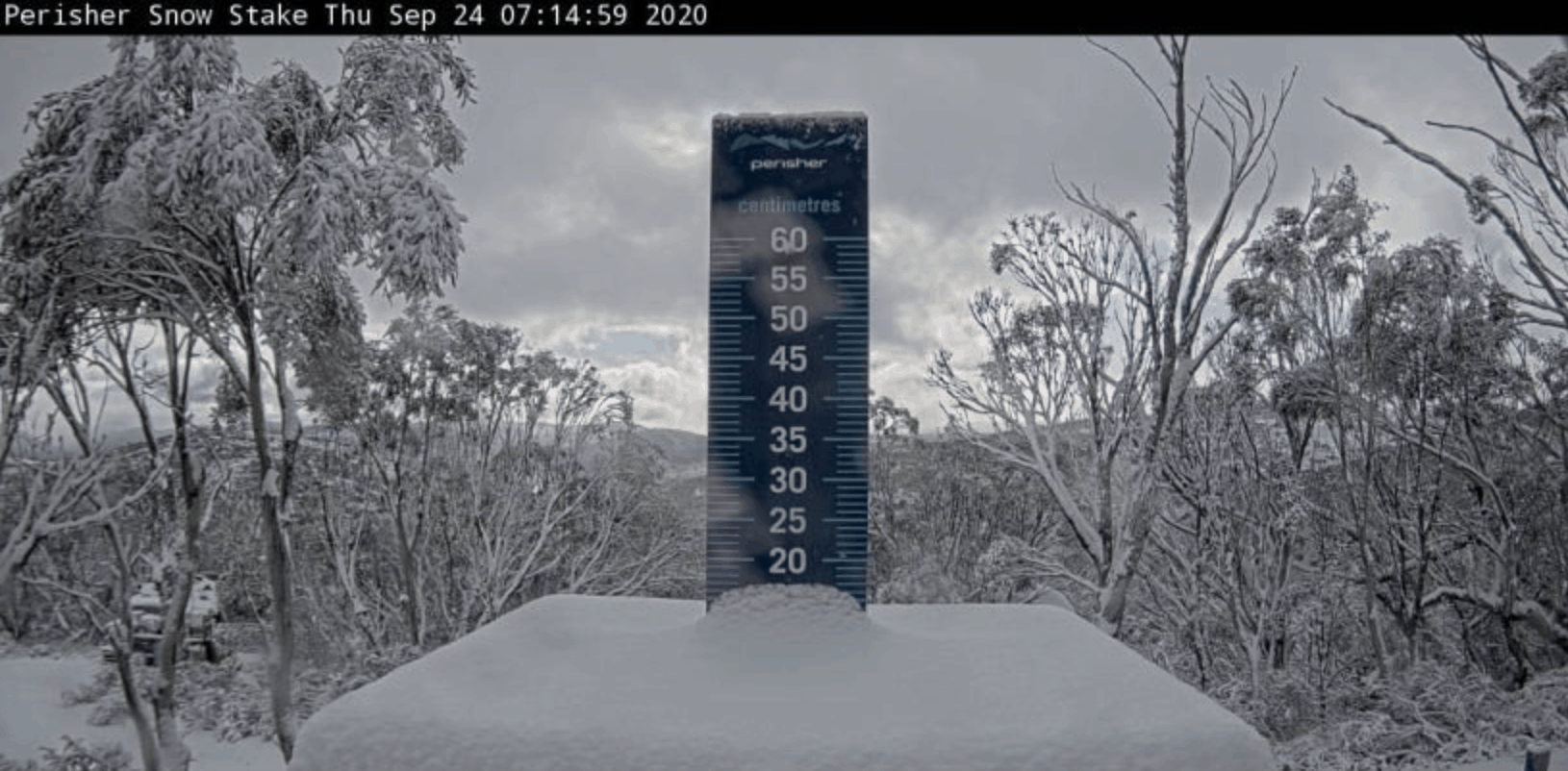 Mountainwatch | The Grasshopper
Valid Thursday September 24th – Monday 28thSeptember
Well, well, well, what do we have here… a late season snowstorm heading our way! A cold front and low combo will dump a whole lot of snow tomorrow, with lighter snowfalls persisting into Saturday. Most resorts are expected to receive around 20-30cm.
The weather will clear up nicely during Sunday and Monday as high pressure pushes on, so definitely head up, as it could be the best conditions we'll see until next season. It's perfect timing with kids starting spring holidays this weekend, although only Perisher is open, and a perfect time to hit the backcountry.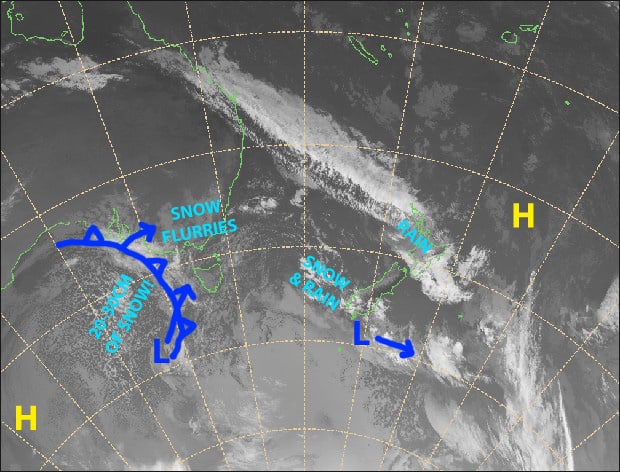 Thursday 24th
Light snow flurries blowing in on a chilly W-NW wind, with some sunshine also thrown into the mix.
Friday 25th
Powder day! Snow to low levels through the day, with heavy falls and blizzard conditions likely. Strong NW winds will gradually turn to a light westerly.
Saturday 26th
Mostly light snowfalls throughout most of the day, with icy W-SW winds that will be quite strong in exposed areas.
Sunday 27th
Cloud, and any lingering flurries in the south, will gradually breakup and clear in the afternoon as cold southerlies die out.
Monday 28th
A calm, sunny, powder day, what a way to start a holiday! Some cloud will pop up in the afternoon, but not enough to darken the day
Extended Outlook
Next week we could see wet weather from Wednesday leading up to a possible cold front on the 4thor 5thof October, which may give the Aussie Alps a nice top-up of snow.
After that, high pressure looks to dominate through much of the second week of October.
That's all from me, have a great day.