Australian Weekend Forecast, September 23 – Periods Of Rain In An Unstable Atmosphere, But Sunday Will Be A Stunner
September 23rd, 2022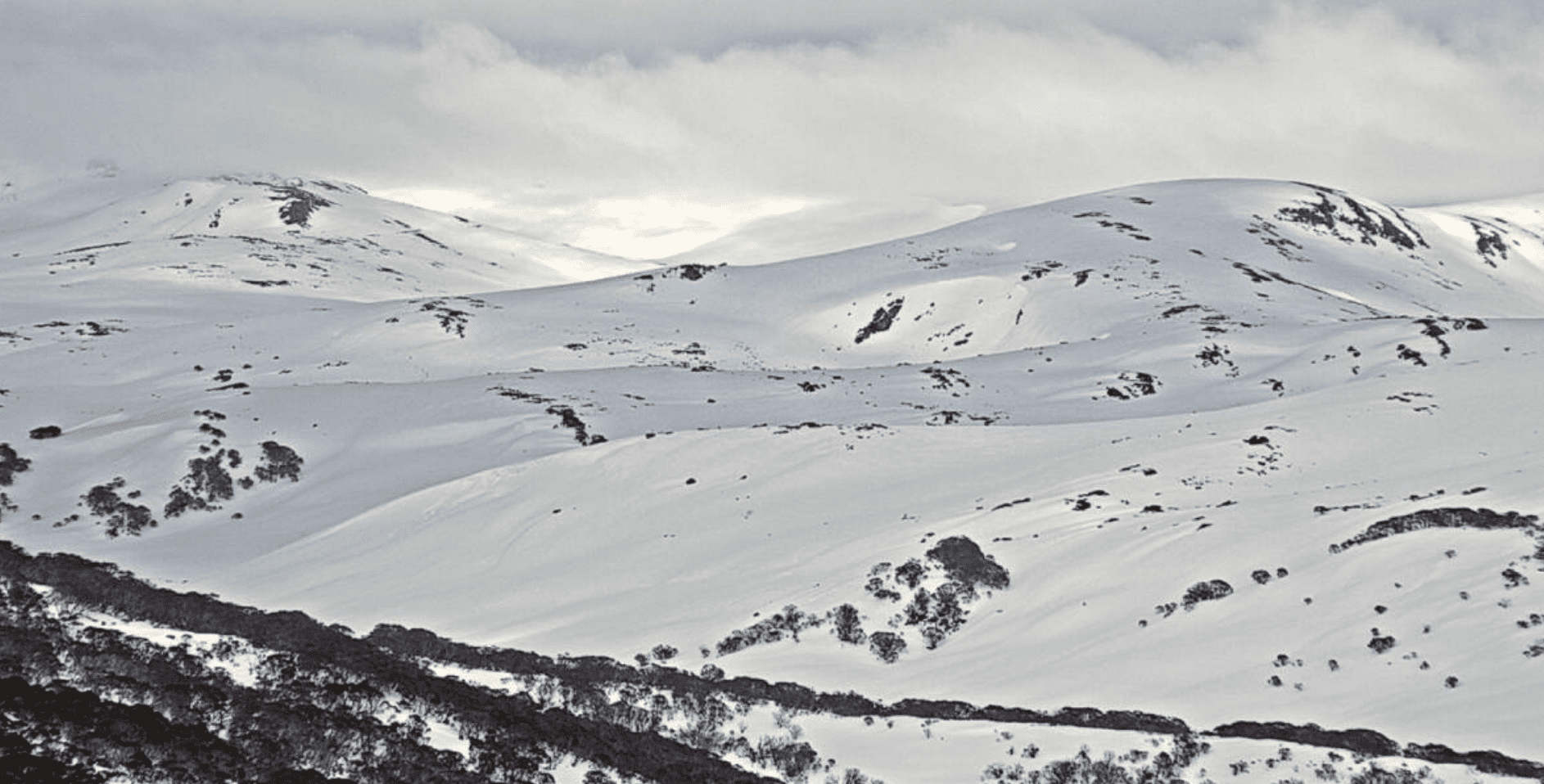 Mountainwatch | The Grasshopper
Valid Friday 23rdSeptember to Sunday 25thSeptember
A weak low-pressure trough slowly drifts over the Aussie Alps today, which will cause the atmosphere to become quite unstable as the day heats up, with some fat juicy blobs of rain interspersed with lightning likely to show up on the radar this afternoon and evening.
We're more likely to see this over Victoria, however a lesser chance remains on the NSW side.
The rain will persist into early Saturday as a cooler southerly change pushes through, with only a little snow falling about the tops if we're lucky, which is a significant downgrade after more promising forecasts. Slack winds and daytime heating will cause showers to bubble up again during Saturday afternoon.
Then, a ridge of high pressure on Sunday will bring more stable conditions, filled with sunshine and smiles 🙂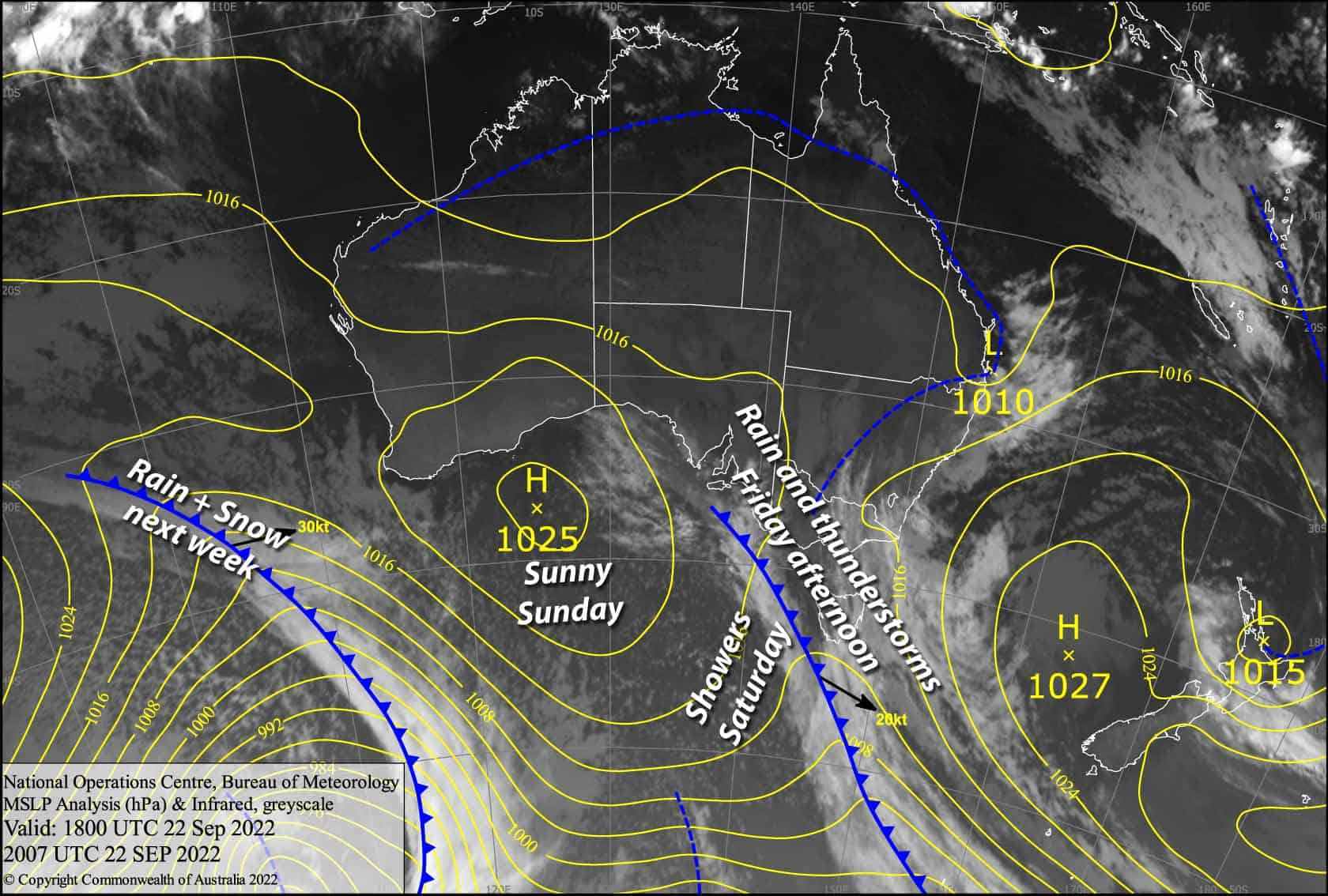 Friday 23rd
Rain clouds are loitering near Buller & Baw Baw, bringing periods of rain there, but will bubble up elsewhere from midday. Heavy downpours and thunderstorms are possible this afternoon and/or evening, most likely in Victoria, but still a chance in NSW. Warm N-NW breezes turning to the south later this afternoon or evening, but expect stronger gusts if you happen to be near a thunderstorm!
Saturday 24th
Rain eases to a few light spits over Victoria during the wee hours before dawn and over NSW during the morning, with the sun also likely peaking out. Some of that rain will fall as snow about the tops. Showers bubble up again during the afternoon. Light S-SW breezes.
Sunday 25th
A nice fine day, with a light NW zephyr and wispy afternoon high cloud.
Extended Forecast
A cut-low is likely to slowly drift over eastwards over us during the first half of next week bringing periods of rain, which may be heavy with thunderstorms at times due to the atmosphere becoming unstable yet again.
A cooler southerly change late Tuesday or during Wednesday could see some of that rain falling as snow, mostly likely up high. Models aren't cohesive at this point, so it's too early to make any big calls on snow amounts and timing.
Cooler south-to-south east winds may persist through next Friday and Saturday with further snow showers on the cards, before high pressure settles things down with fine weather.
That's all from me today, folks. We've got great conditions for spring, so make the most of the last couple of weeks of the 2022 season. This week I'm sending out the forecasts Monday, Wednesday and Friday. Have a great day.
Grasshopper