Freeride World Tour Finals, Fieberbrunn Austria – Big Lines and Huge Tricks
March 17th, 2023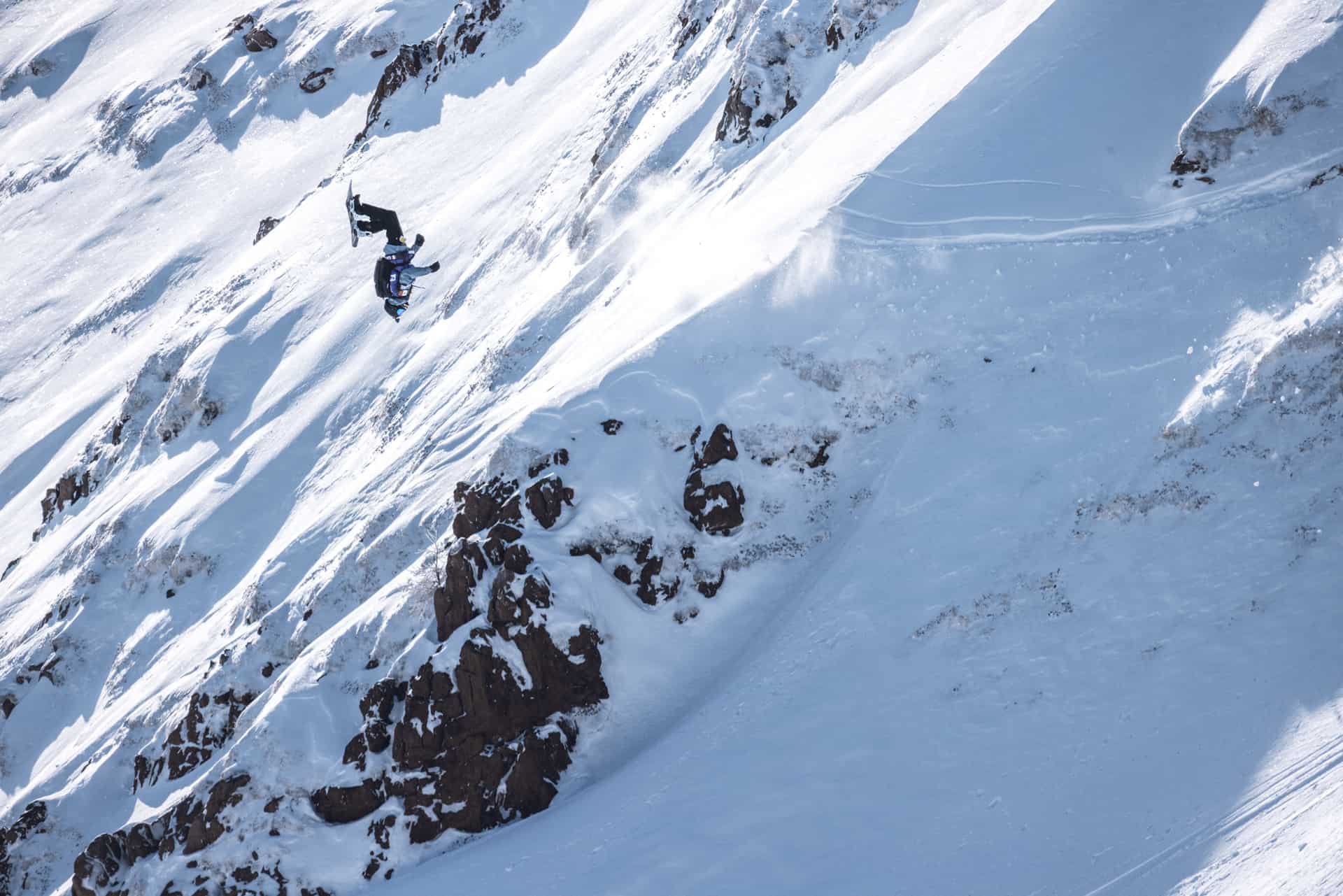 Mountainwatch | Press Release
Fieberbrunn, Austria, March 16, 2023: Following a false start earlier in the week, the FWT Finals kicked off in style today in the Austrian Tyrol. Athletes held nothing back in the penultimate event of the season, facing off on the legendary Wildseeloder mountain – one of the most technical and challenging venues on tour – with mounting pressure for rankings points.
The condensed post-cut field made the most of fresh snow and blue skies, revelling in some of the best conditions of the season. The rankings we're very tight in all categories going into the event, but after winning women's snowboard today KatieAnderson secured the World Title, the first Canadian in the snowboard women category to do so.
The other three categories are still up for grabs and those world titles will be decided at the final event of the season, the Yeti Extreme Verbier, March 25- April 2.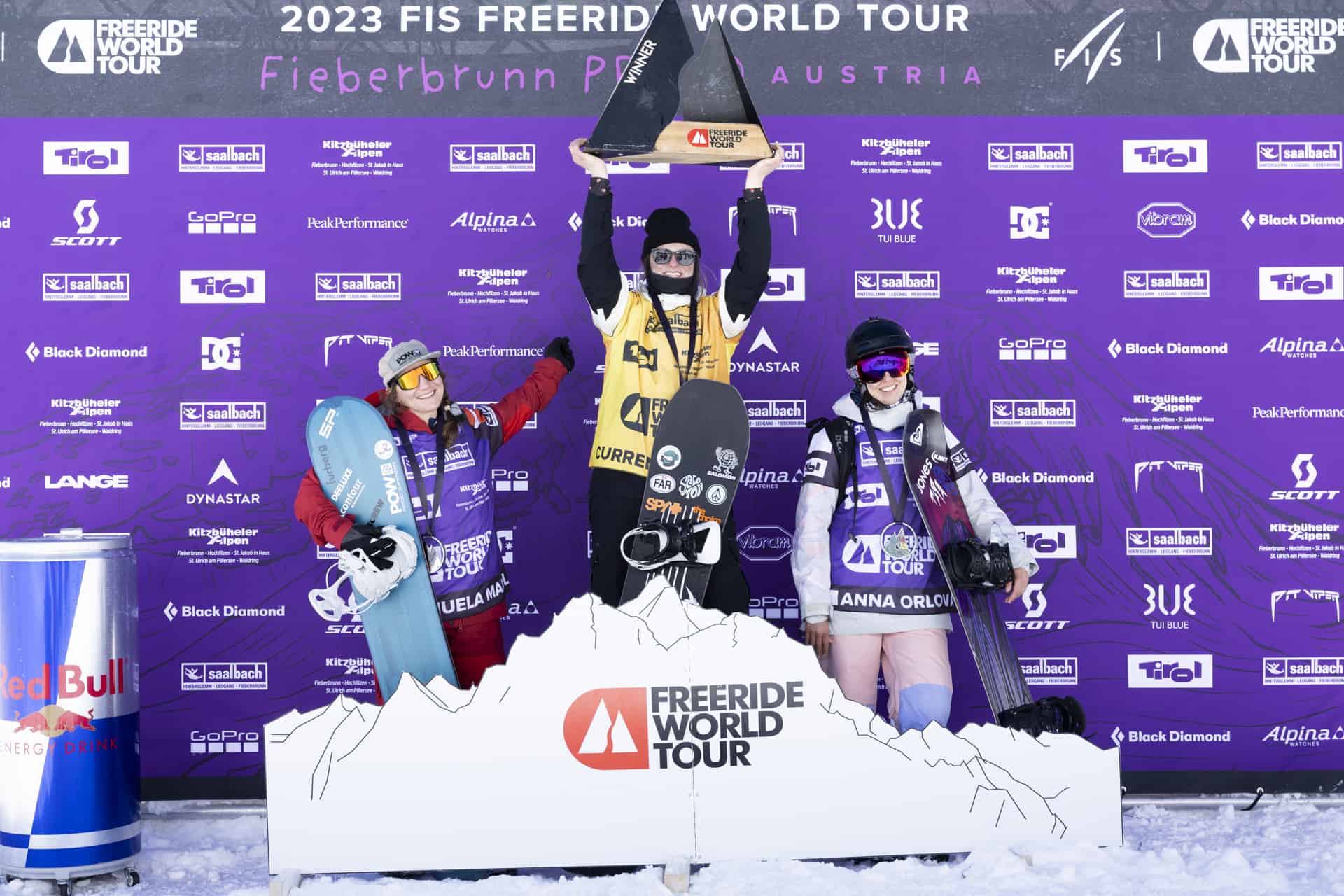 Here's what went down in Fieberbrunn today:
Snowboard men
Jonathan Penfield (USA) kept his consistent season alive with a fluid line to take the win. He aired into the approach of the Häusl cliff, before taking a cross-court transfer at high speed. Jonathan then packed the lower section with clean airs and rode out to victory. Ludovic Guillot-Diat (FRA) held on to his gold bib with a distinctive creative line to gain him second place, with Liam Rivera (MEX) rounding off the podium.
"It was hard coming here in low snow, but we waited for the conditions to improve, which they did. The run was super fun. I was a little hesitant picking my line, but this morning it looked good to go, and I did all the drops I wanted to. I did plan to do more freestyle tricks, but the take-offs were not always there, so I was stoked to put down a good freeride line today." – Jonathan Penfield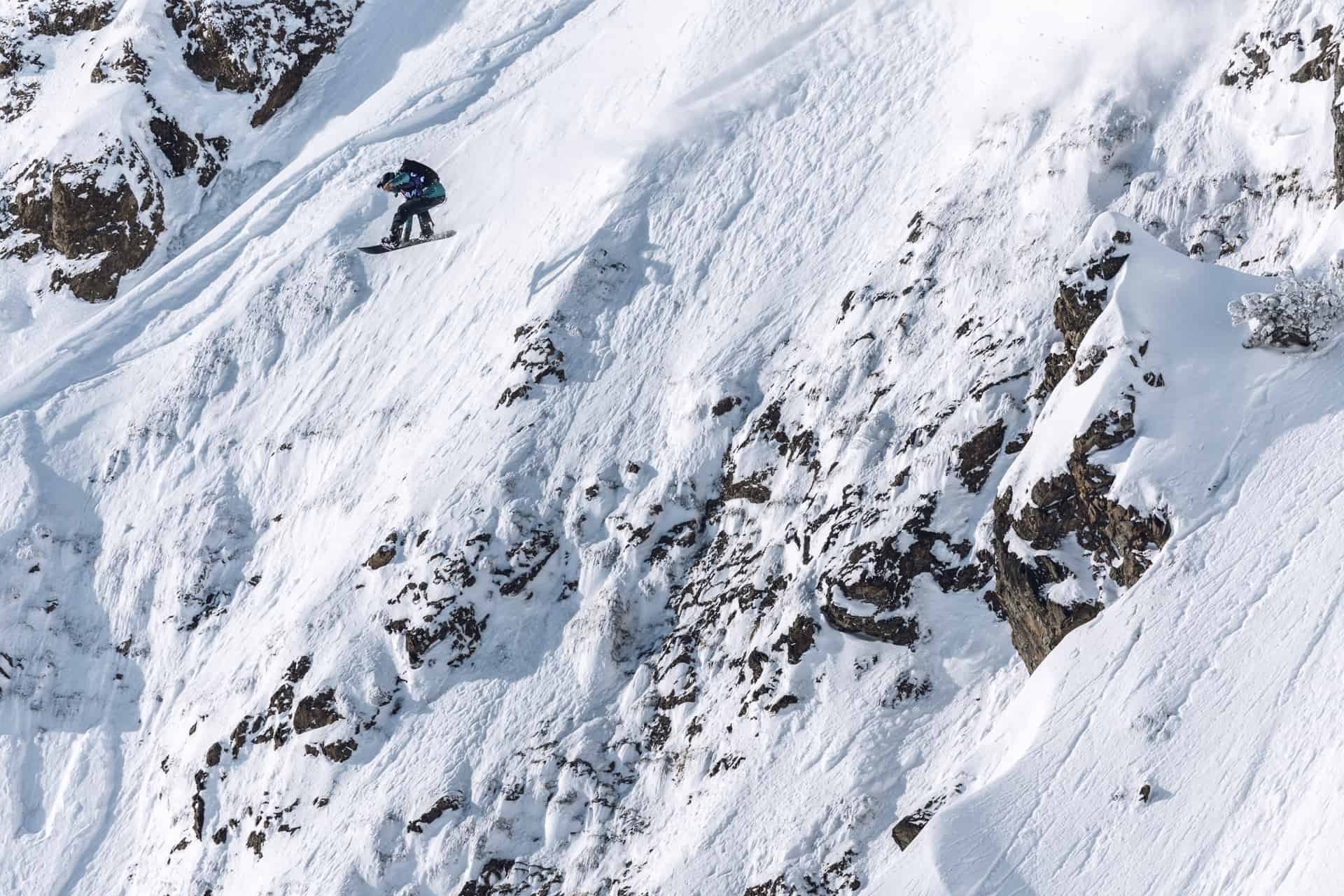 Snowboard women
Katie Anderson (CAN) linked pristine powder turns into a close-out cliff and finished with a clean bottom section with multiple airs to claim the top spot. This is her third win of the season, putting her out of reach of the rest of the field to claim her first FWT world title. Hometown hero Manuela Mandl (AUT) finished in second place – sadly announcing her retirement from the FWT – followed by Anna Orlova in third.
"The snow was great, and this face is super cool, so it was great to have a good run. I ended up changing my line, and found myself in the white room a lot, so I couldn't see all the take-offs, which was a little scary at times! It doesn't feel real [to be World Champion], but I am very excited – I could only dream of this."  – Katie Anderson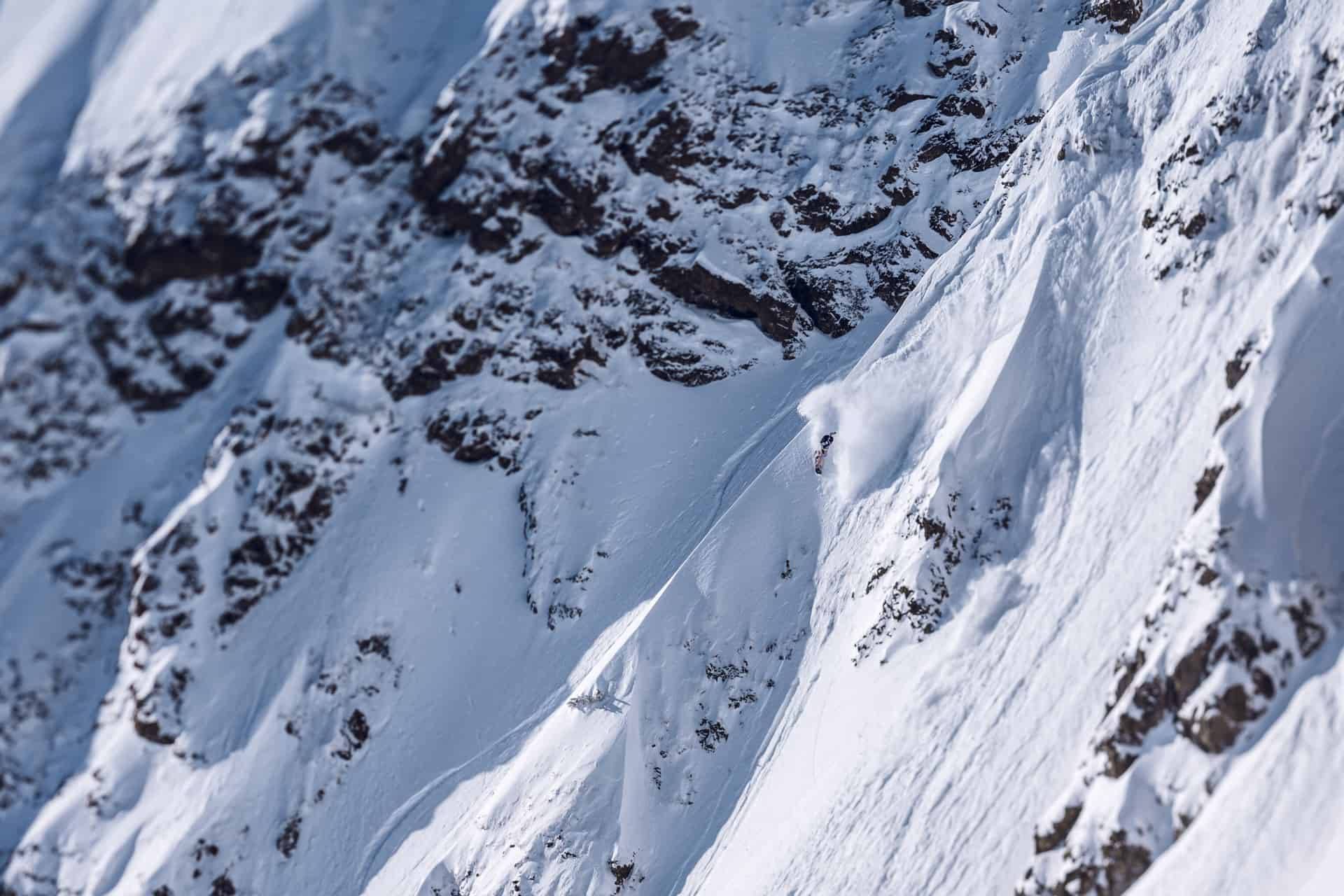 Ski women
Arianna Tricomi (ITA) claimed back what she has become accustomed to over the years, first place in an FWT event. She showed her true freeride skills up top, accelerating into an extremely technical zone with pace and confidence, and linked this with a trademark 360 in the lower section. Justine Dufour-Lapointe (CAN) gained the overall rankings lead with a solid run to finish in second, with Megane Betend (FRA) finishing third.
"I had a lot of fun with my run. In some parts, the snow was a bit crusty, and other sections were good, so I came out with a lot of speed at times. My goal was to do a 360, which I did, so I really enjoyed it. Being back on tour is magical for sure!" – Arianna Tricomi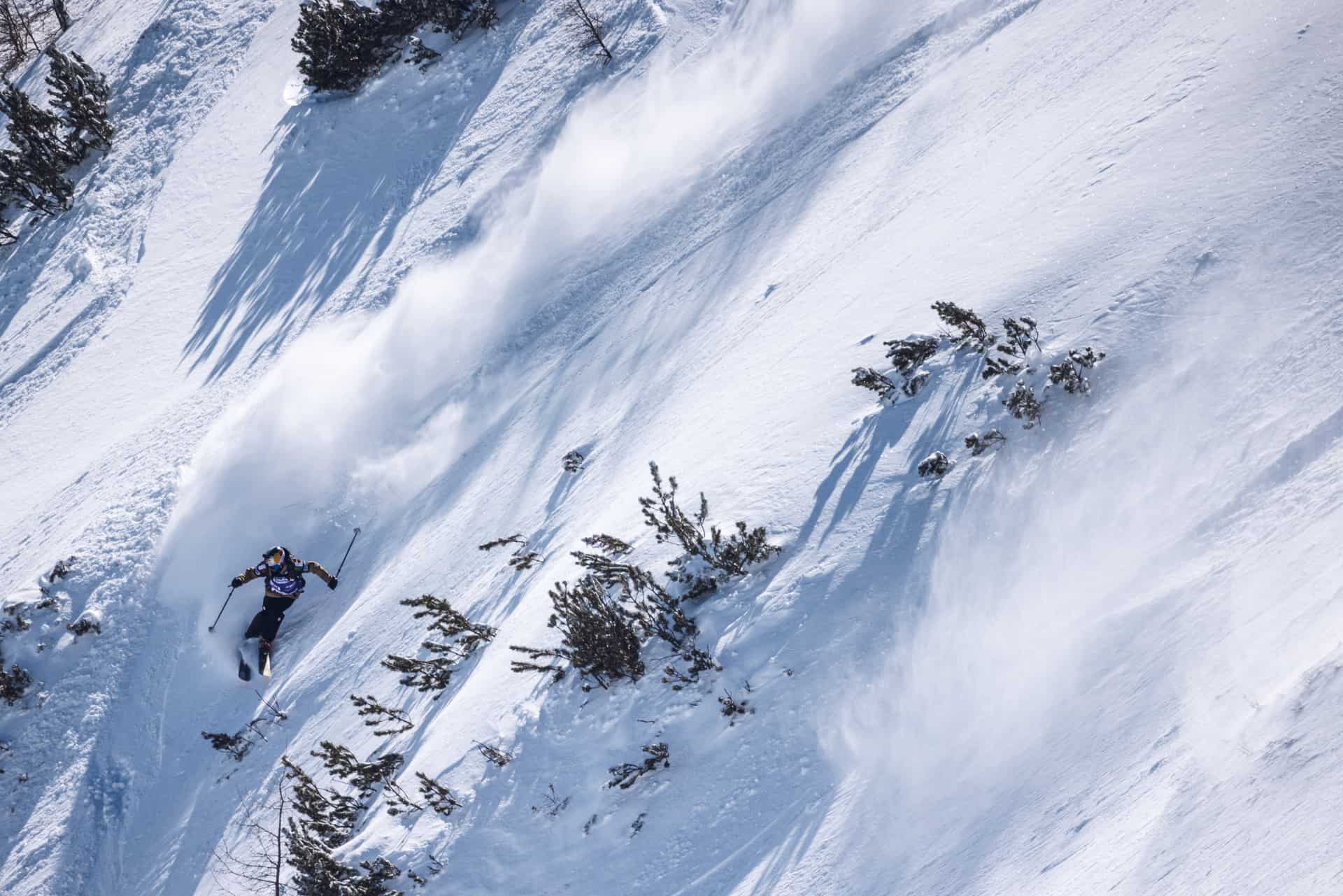 Ski men
Andrew Pollard (USA) delivered a fluid run from top to bottom, starting with a cross-court 360 at pace above the Häusl cliff, before sending it deep off the nose. He linked this with multiple features – including another 360 and some huge airs – to finish first. Maxime Chabloz (SUI) completed an exhilarating run, full of high-speed tricks on the edge, to claim second, with Oscar Mandin (FRA) finishing in third.
"It was a long week waiting for the conditions to be right, but we proved that the weather window works and that sometimes delaying the start is the best thing to do. I was happy to put down my run, which is always harder on a long venue like this. I didn't think I could win anymore with all the young kids on tour, so I am just grateful to be here in Austria and stoked to win."     –  Andrew Pollard
The first event of the FWT Finals did not disappoint, with athletes choosing big lines and creative features to impress the judges and spectators alike. Relive all of today's action at www.freerideworldtour.com,and be sure to follow the FWT social media channels for all the latest news as it drops.
The Yeti Xtreme Verbier is up next – March 25 to April 2 – offering athletes one last chance to secure points and claim the world title. Check out the current rankings here