Frontiers of Freedom – Road Tripping Canada's Powder Highway
November 1st, 2022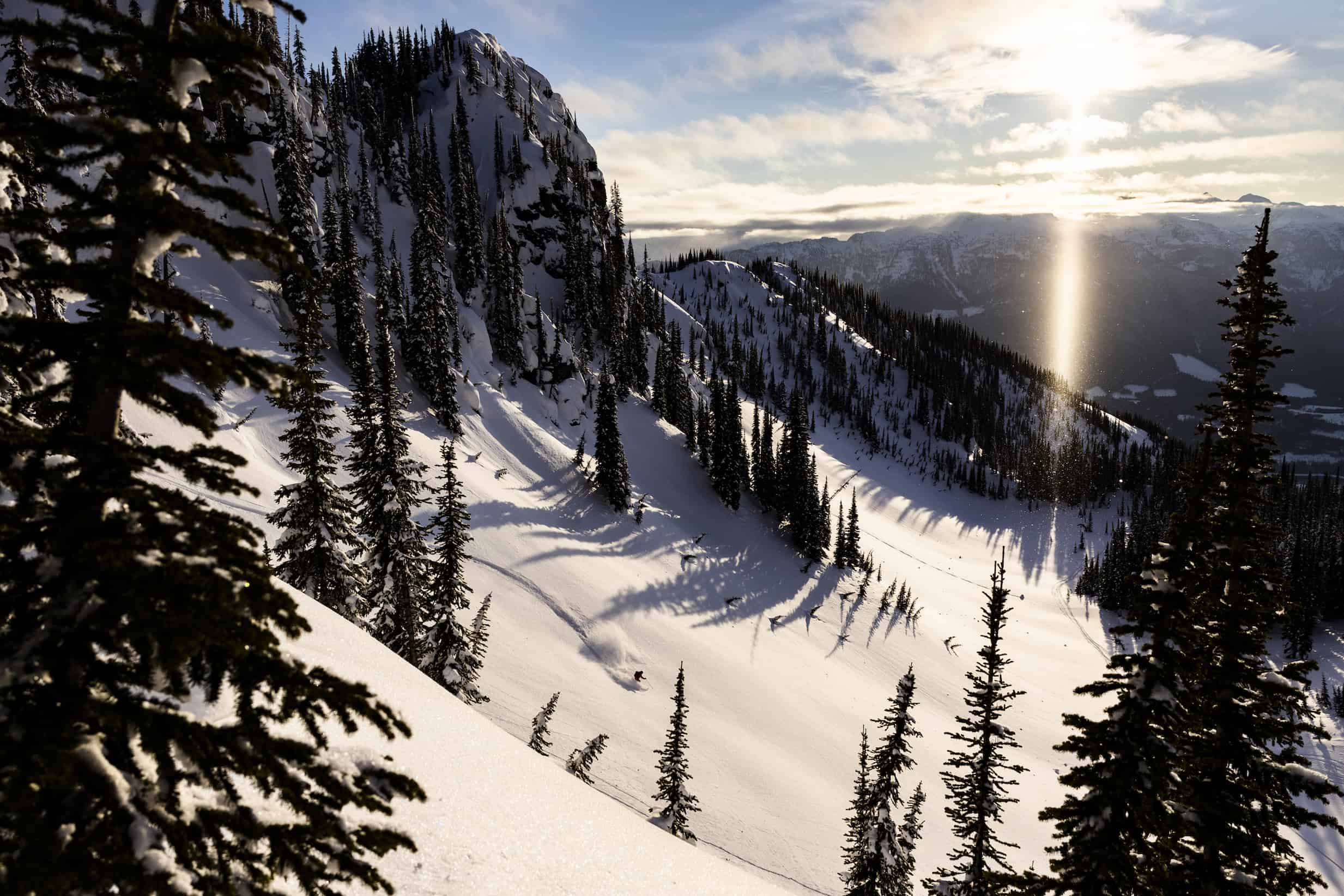 Mountainwatch | Travel
Words: Coen Bennie-Faull, Drew Jolowicz Photos: Dylan Robinson
This story is from the 2022 issue of Chillfactor, Australia's premier ski magazine
Coen:  Slowing down, reacquainting with old hobbies, sampling new health regimes, cancelling health regimes and cracking a beer at 10am (because what else are you doing?). Baking sourdough, face-timing with friends and family and the constant hunt for Rapid Antigen Tests.  COVID has its many moods and shared challenges, but ultimately everyone has had to tackle it their own way.  The collective experience of social distancing and the impact on our sense of self is only just now beginning to show its toll.
Stifled by lockdowns, cancelled events and fear of the unknown, many of us were forced to put aside the activities we hold dear. Uncertainty impacted our ability to maintain regular routines, yet our minds continue to seek purpose. Our hearts pursue connection and our bodies crave activity.  Restriction of freedom made this impossible with our nourishment skewed.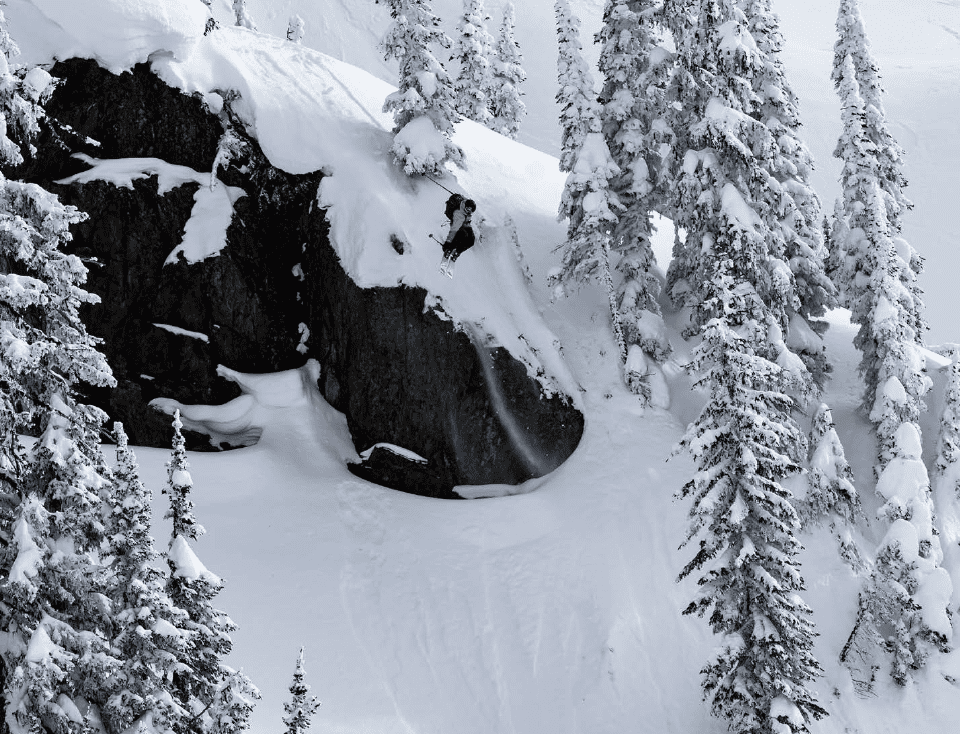 Like the turn of spring, the world opening up has felt like a breath of fresh air. However, the return to rhythm has been met with an air of hesitancy.  As we poke our heads out of hibernation, reconnect with old friends and settle back into the hum of life, the dust doesn't feel like it's quite settled.  Civil unrest has spread like wild fire around the globe. Natural disasters seem to be daily news and all of a sudden the pandemic seems the least of our worries. Navigating media has become a bachelor's degree in forensics, as we awaken to a world divided and confused.
Understandably, the thought of travelling again brought with it a level of anxiety.  Increased hoops to jump through at airports and the fragility of global border closures kept me awake at night scrolling flights asking myself: Do I? Don't I?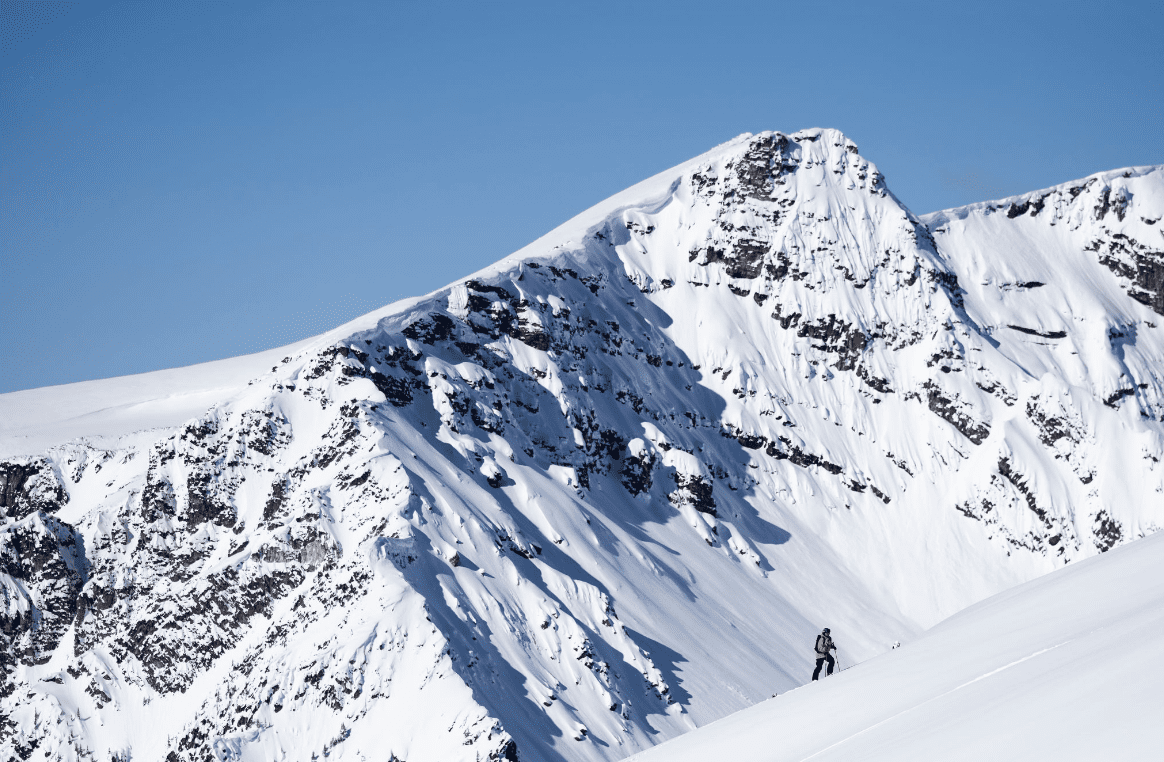 Flicking between snippets of ski films to fuel the fire, distant memories of sharing hoots, hollers and high fives on a powder day with friends come flooding back. Hesitancy quickly fades, replaced with an air of nervous excitement as flights are booked.  Given the pandemic, British Columbia's quiet interior seemed like the place to be. The town of Revelstoke, nestled on the edge of the famous Rogers Pass, and Kicking Horse just down the road offer some of the best skiing in North America.
Fortune favours the brave.  Fellow Hotham locals Drew Jolowicz and master lensman Dylan Robinson joined me going all in on a late February strike mission.  The risk was well and truly worth the reward and just like that… it was time to hit the road again.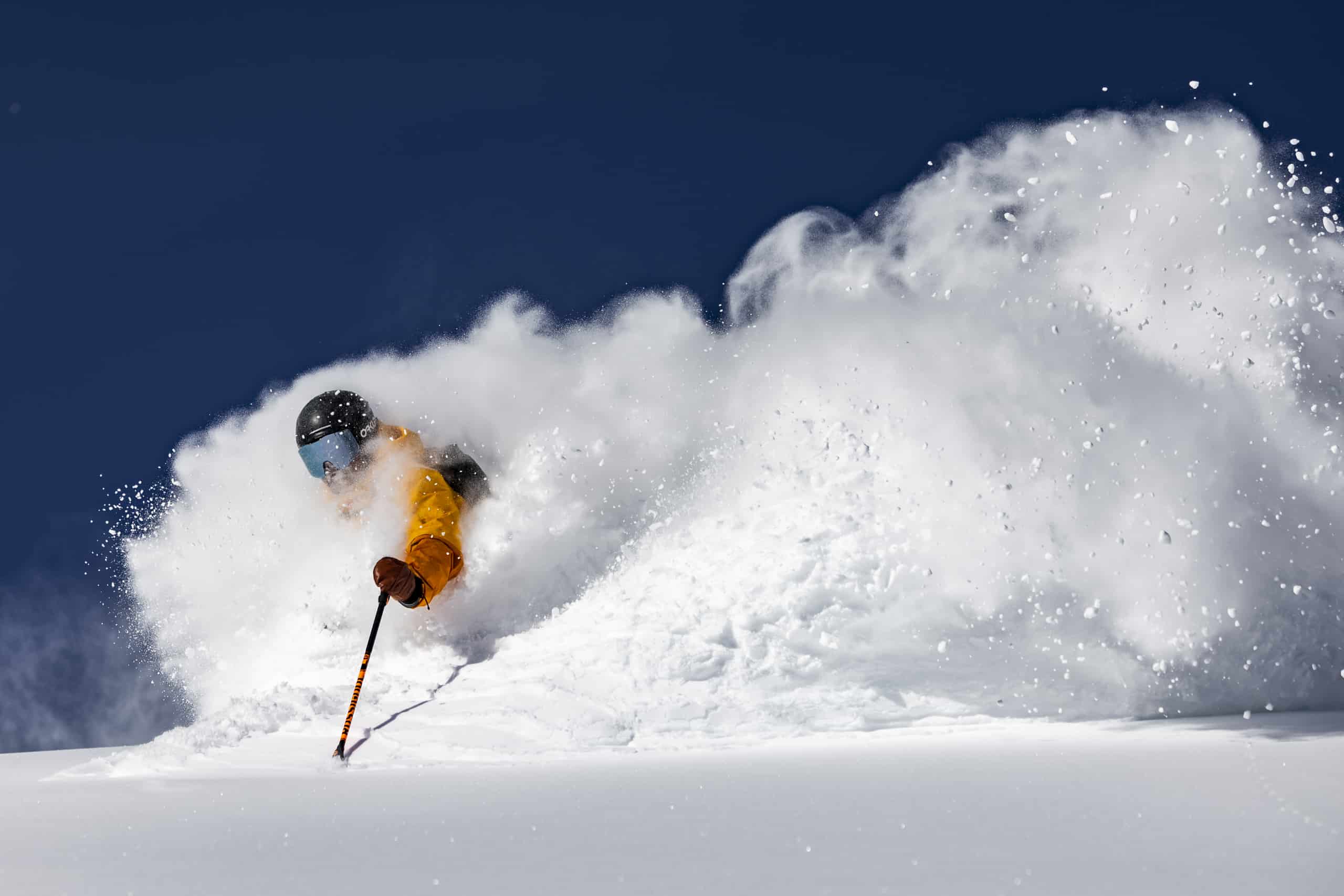 Drew:  Flying into Calgary, a quick stop at 'Rent-a-Wreck' was made to pick up some wheels.  A trusty RAV 4 was the chariot of choice.  By saving a few bucks on the ride meant an upgrade to Winter tyres. Handy for the blizzard, not so good for skids.  Piling in our bags, 'Mr. Rent-a-Wreck' looked worried.  "Don't worry, you've got my credit card. No skids, Dylan."
First stop Kicking Horse:  Pulling into Golden late at night the snow was relentless.  A last-minute change to our flights meant we would catch this storm. Within minutes of checking into the Rondo Motel, our room looked like we'd been there for a month.  Gear strewn everywhere, stoke was high!
I was no stranger to Golden and Kicking Horse having visited the first season the Gondola was installed.  Before the arrival of the Golden Eagle Express this part of the Purcell Range was a Heliskiing zone only.  In its infancy, there was no village or on mountain accommodation. The sleepy town of Golden was predominantly a highway truck stop with strong industrial roots.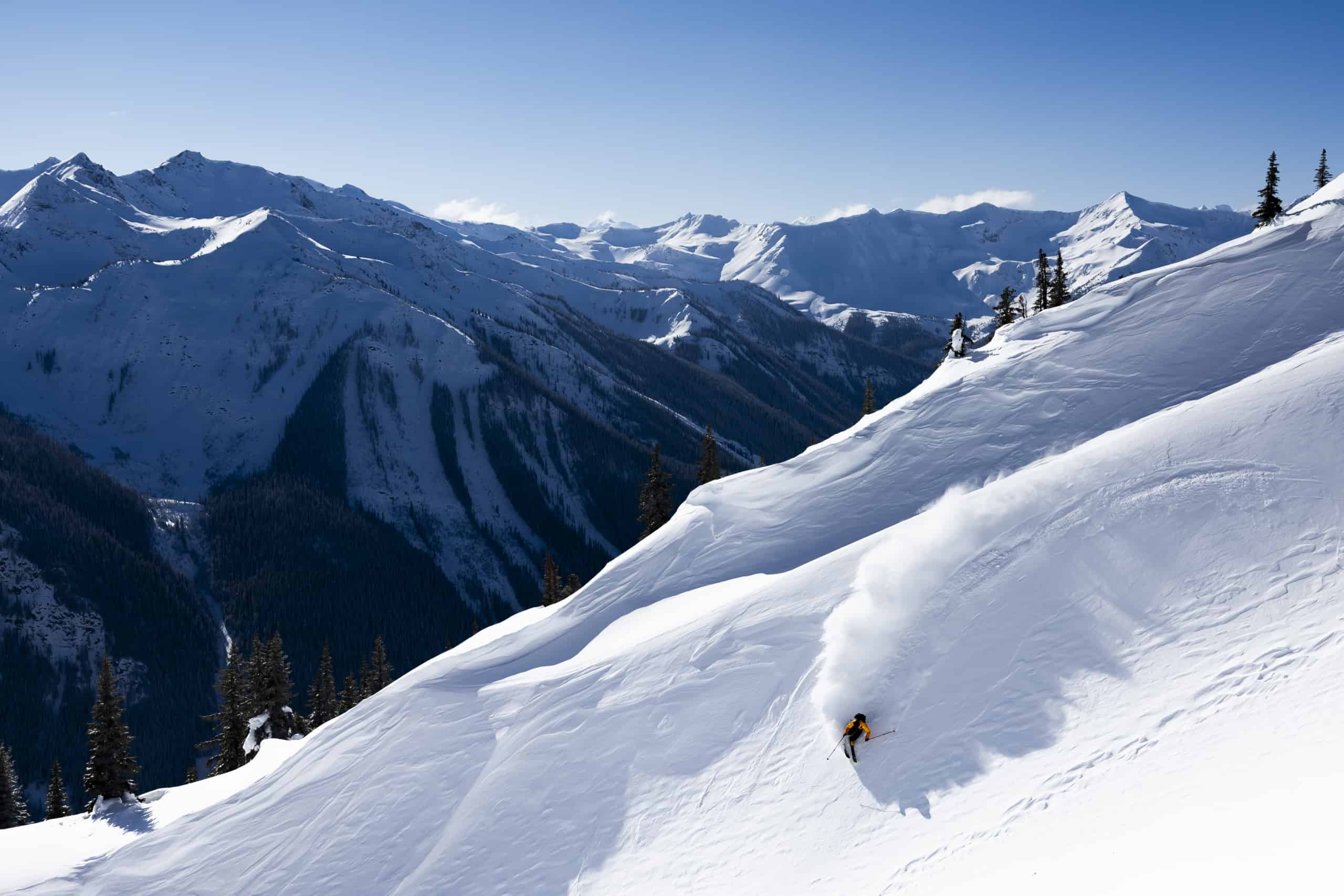 Times have changed.  Golden still remains no frills and wonderfully quiet.  The main street has maintained its character with a couple of pubs, cafes and a cool little gallery displaying local artist's works.  For lovers of a big Canadian breakfast (who isn't?) Big Bend café is a must.  A good old fashion western diner, it feels just like Mum's kitchen.
In stark contrast to town, development up on the hill has been significant.  The main attraction for skiers however remains the Gondola and the terrain it accesses.  A series of steep ridges, chutes and cliff bands funnel into five alpine bowls.  Recently the resort has been hosting a stop on the Freeride World Tour and it's easy to see why.  The competition face 'Ozone Bowl' is a short hike from the Stairway to Heaven chair. This place isn't for the faint hearted and the locals are straight up about it.  Bring your a-game or prepare to be bucked off 'The Horse'.
Spending a few days here on our way through to Revelstoke it was hard to believe our luck. Straight off the plane and into some fine Kootenay cold smoke.  Speaking of the cold, it certainly was with the mercury not nudging north of -25 degrees. The snow was blower, billowing up with every turn.  Lapping the Gondi and ski touring off the backside we explored far and wide. A stellar start to the trip!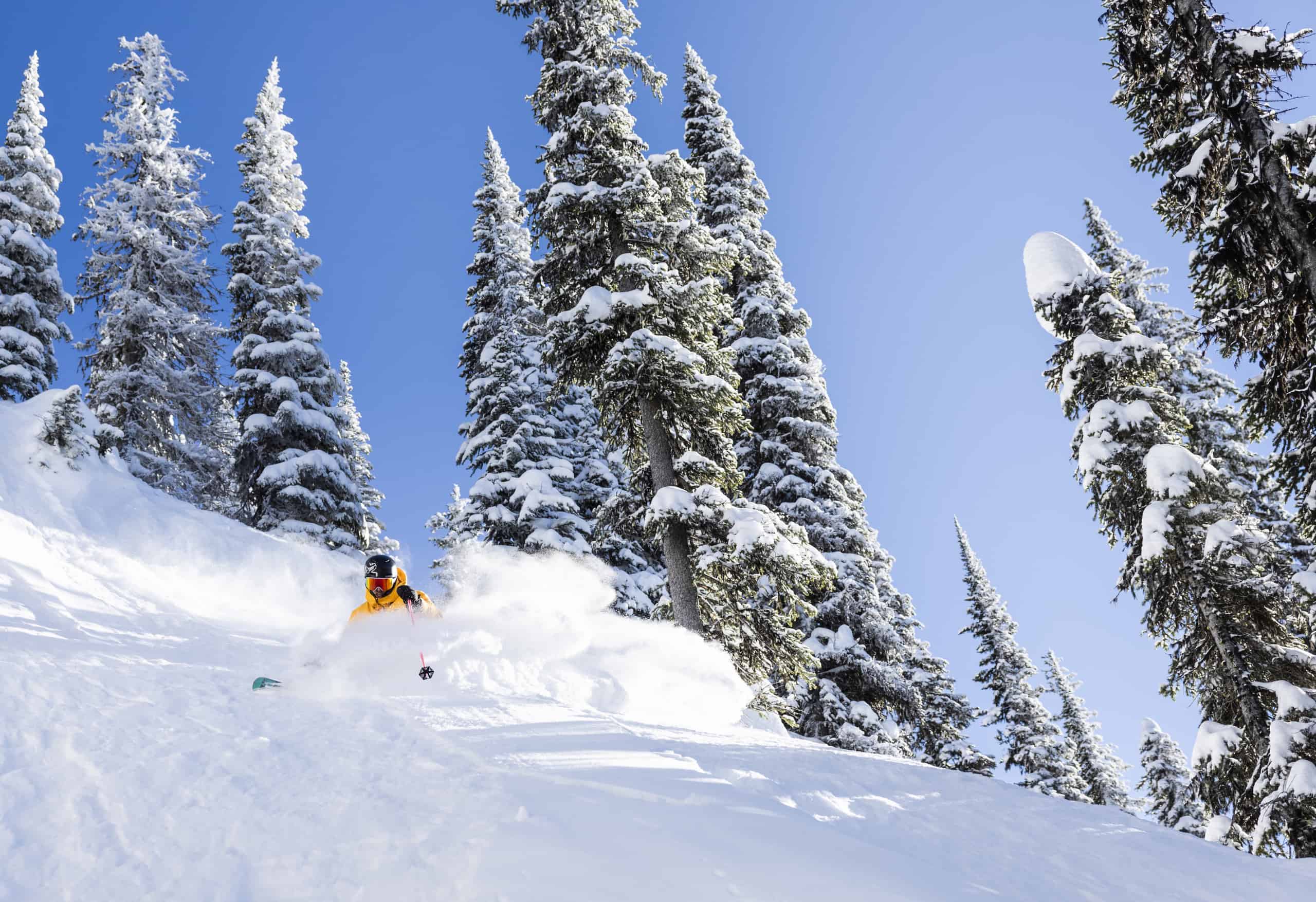 Next stop Revelstoke:  A two-hour drive further west lies Revelstoke or 'Revy' as it's affectionately known. Arriving to link up with fellow Hotham free-skier Coen Bennie-Faull, the next week was a blur of powder and pine trees.
People come here for the snow and there's no shortage, with the region receiving 10 metres-plus annually. From the top of the Stoke Chair the world's your oyster. Mt Mackenzie separates numerous bowls of big mountain terrain that roll into beautifully gladed trees and natural features to galore. Revy's reputation for steep and gnarly terrain compliments some great mid-mountain corduroy with something to keep the whole family entertained.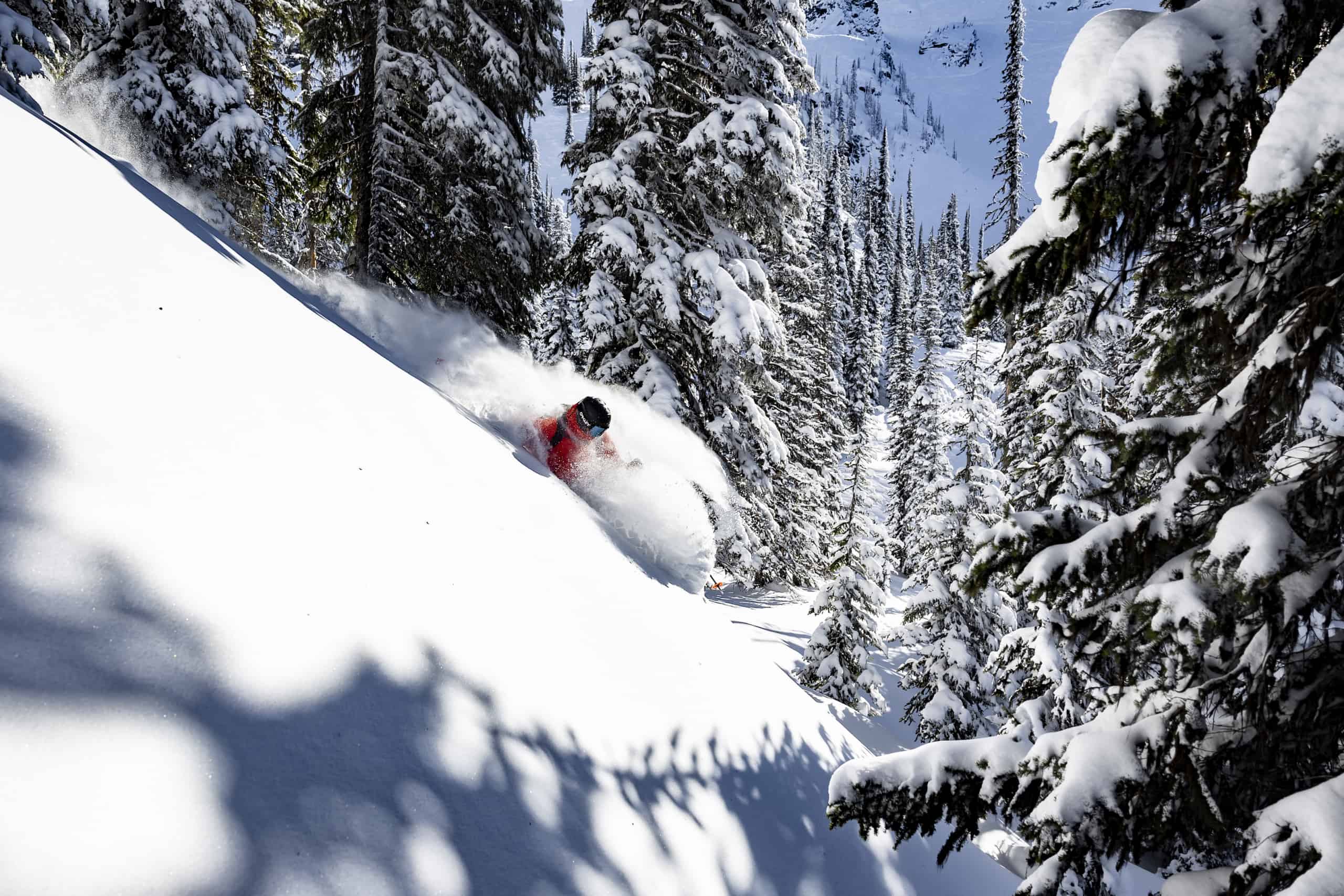 Revelstoke's modern lift system really packs a punch, providing excellent access to some great backcountry for those with the right knowledge. Even days after a snowfall, there's plenty on offer and we rallied to check it out. Changing gears, we were on mountain time, focused only on the world in front of us.  Endless options kept us going back for more and we lapped until our legs could go no more.  As the sun set behind Mt. Begbie, this was one of the best days of the trip.
The skiing is just one element here.  Revelstoke the town has some great eateries, bars and retail outlets.  Undoubtedly there's been some recent growth, however as an outsider looking in, Revy has largely avoided the usual growing pains of expansion. Residents are warm, friendly and inviting, and prices around town remain reasonable.  The mountains have sculpted the culture here and a function over fashion, Gore-Tex over Gucci mentality best sums up the way of life in these parts.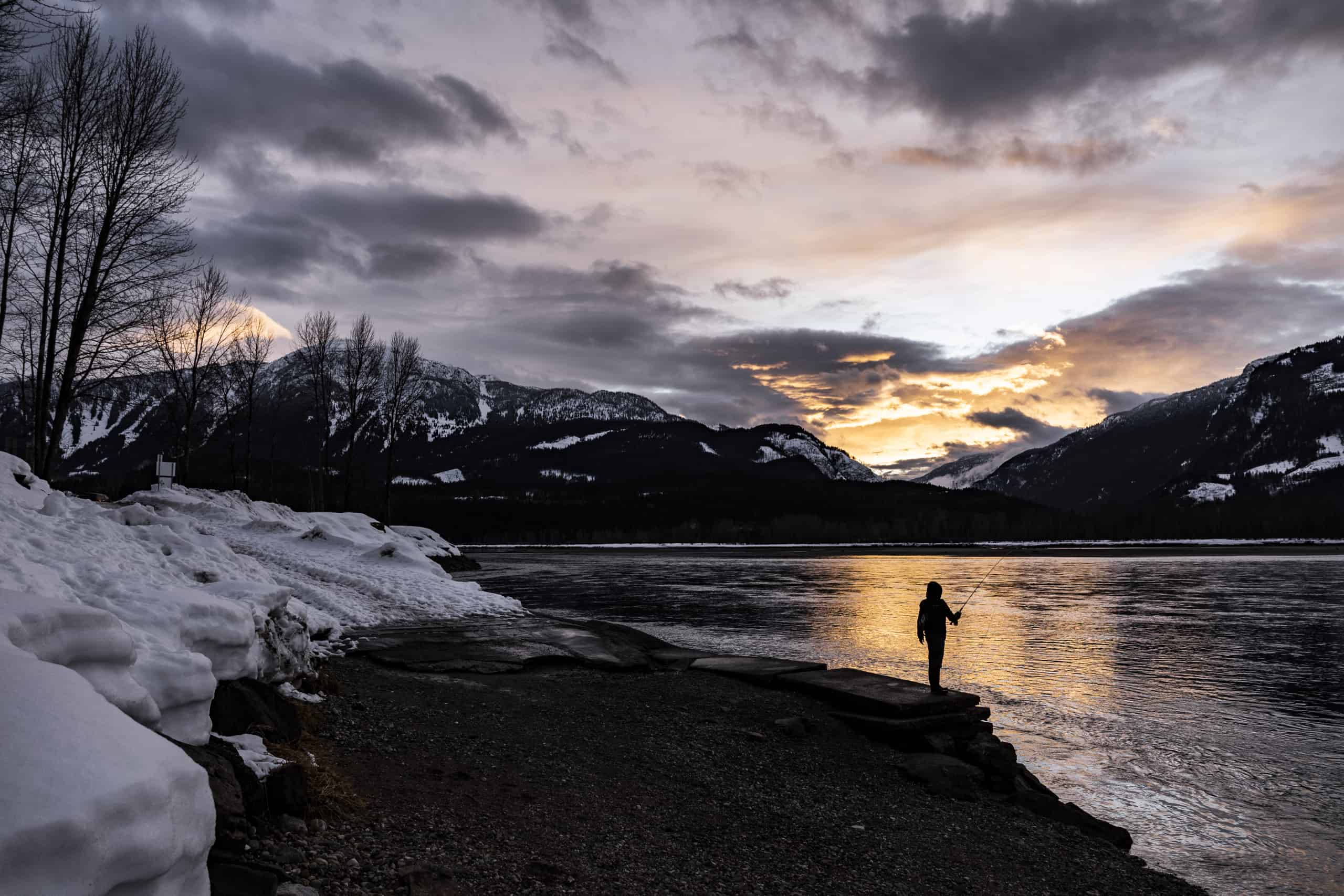 Rogers Pass:  Pretty much smack bang in the middle of Revelstoke and Kicking Horse lies the ski touring mecca of Rogers Pass.  Dwarfed by towering peaks rising straight up from the highway, the road commands attention as trucks roar past you.  Not if you're a passenger though.  I became accustomed to the familiar sound of Dylan's camera blasting rapid fire as we drove through.  "Bangers Bro?" I'd ask as. "Yep, just filled another card", was the response.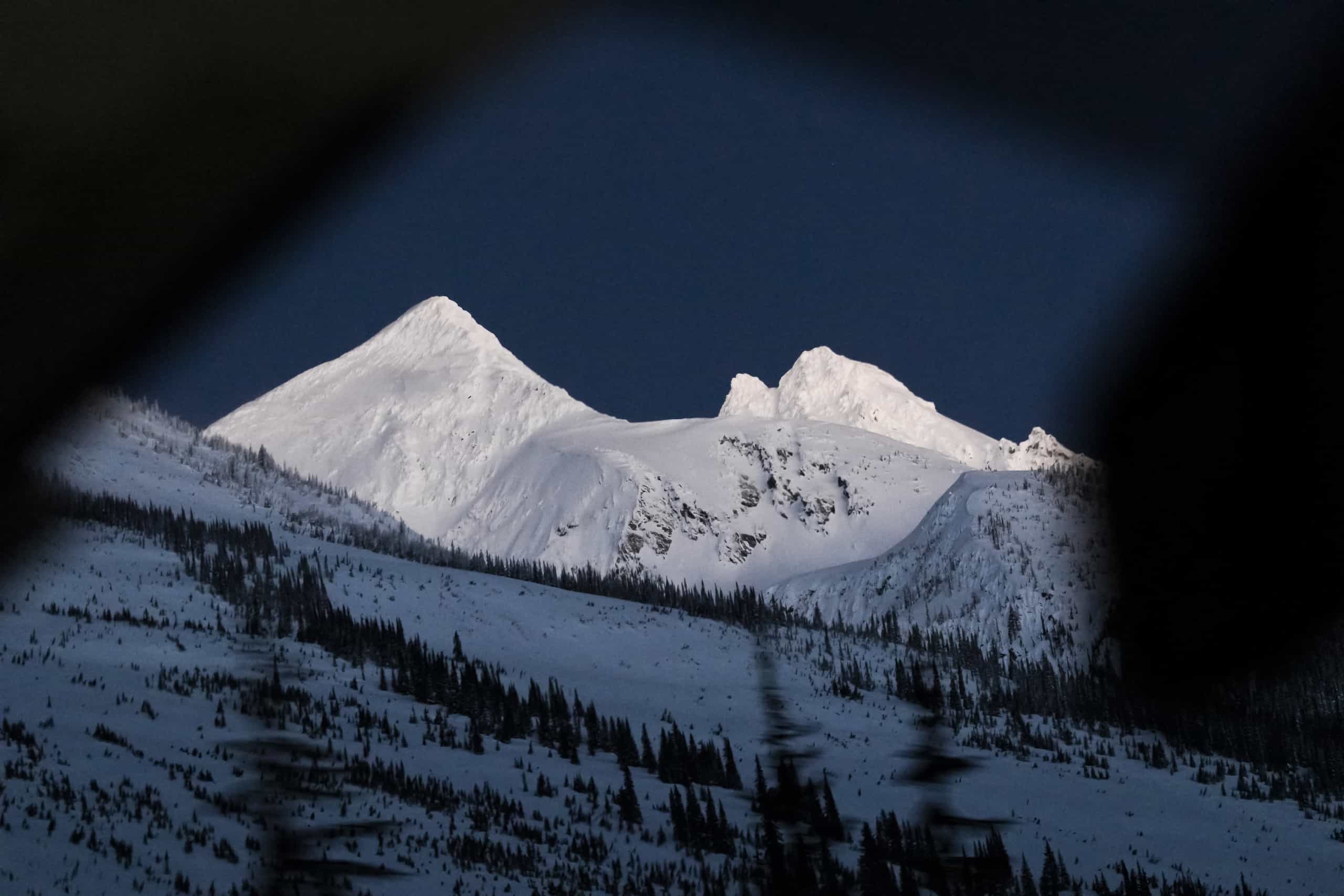 It's hard to comprehend how skiing here is possible at all, given the complexities of the terrain.  In impressively proactive fashion, Parks Canada and the Canadian Military use explosives to manage susceptible avalanche paths in the Glacier National Park.  The primary objective of these operations is to minimise the risk to traffic and help keep Canada's major railway and freight corridor moving.  This isn't to say all risk is mitigated, far from it.  Backcountry users still need to apply for a permit and check daily forecast bulletins to see which zones are open.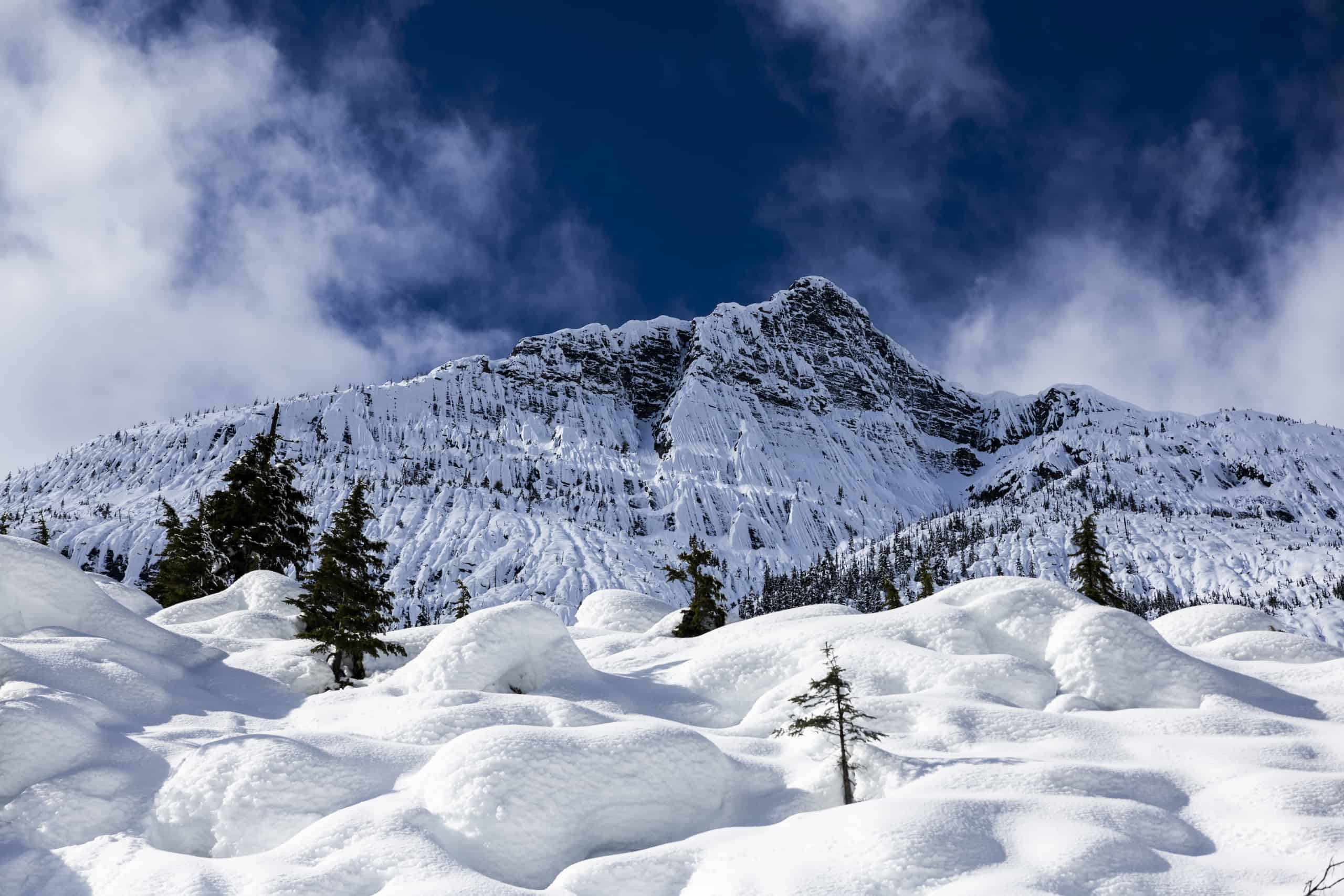 Trees, gigantic pillow stacks and some seriously legit alpine lie in wait.  In all honesty, we barely scratched the surface. It would take months or even years to realise the full potential of this place.
The highlight though was a day touring up on the Bonney Glacier.  Coen had the inside scoop on this zone and thought it was worth a second look.  'There's powder and pillows up there, we should go!'  He wasn't wrong.  After three hours of bush-whacking we emerged onto glaciated country and our objective was stacked and ready to go.
By the afternoon, sunny skies had given way to grey-bird.  Coen wasn't bothered though.  Finding a line he liked, it was time to send.  An impressive display of skiing and hats off for cowboying some trademark Rogers Pass pillows in difficult light.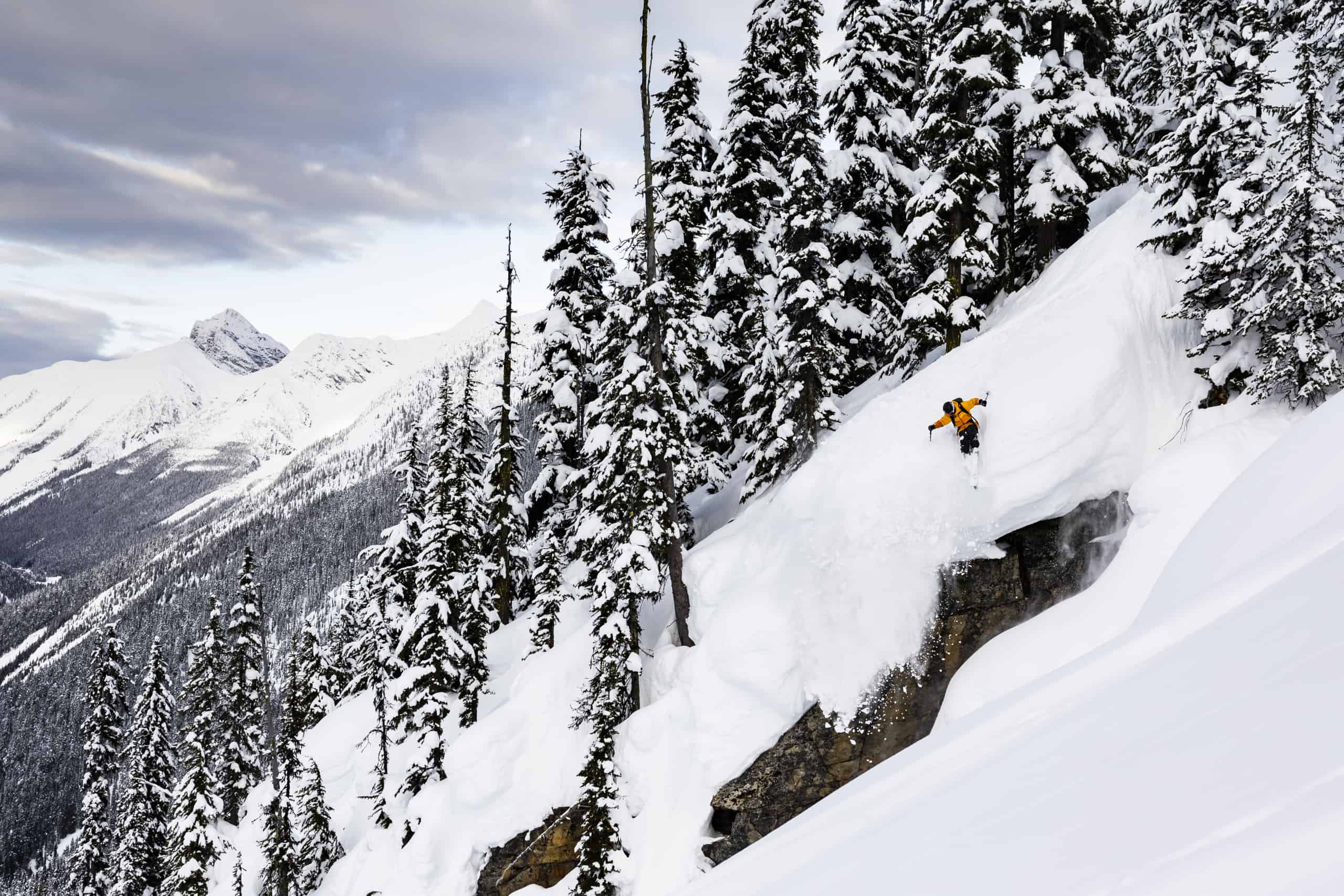 From pow turns to pillow poppers, to skiing with friends and shared experiences on the road, this was a hard adventure to put into words.  Dylan did it best through photos and I think Coen summed it up perfectly at the top.  We've all had to navigate the past two years individually which has been tough.  I know I can speak for the three of us in saying that testing the waters of travel again although daunting, has enabled us to re-connect with ourselves and others and feel a sense of mateship in the mountains again.
A lot goes into making a trip like this possible.  Many thanks to our collective Families, friends and sponsors for all your support in helping keep the dream alive!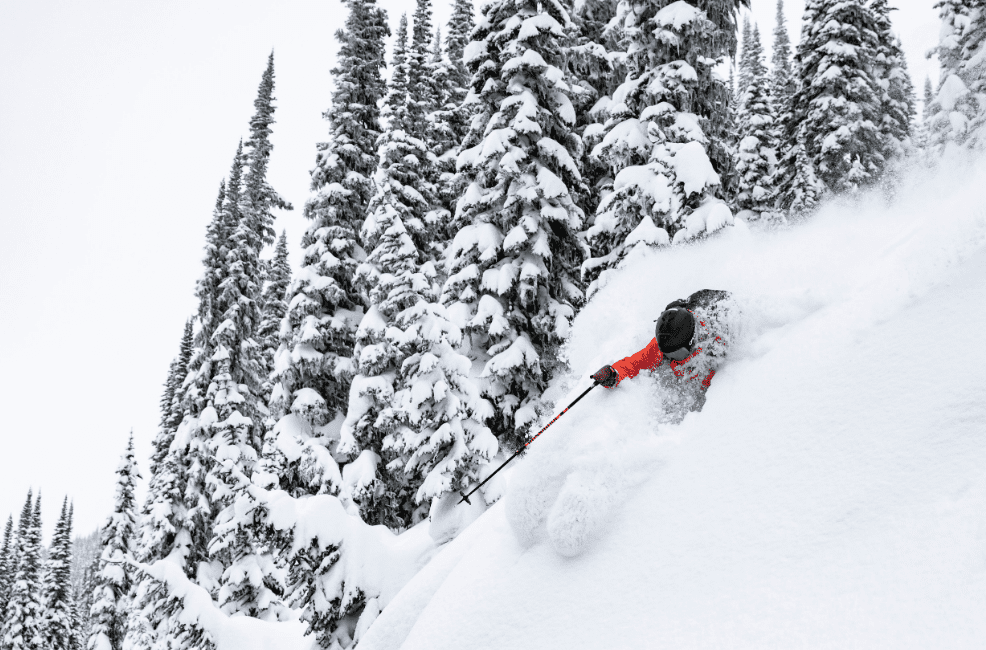 If you're thinking of a road trip along BC's Powder Highway head to Mountainwatch Travel for more info and accomodation packages for Kicking Horse/Golden and Revelstoke
Kicking Horse resort, snow cams, forecasts