Gear Guide: Futurelight – Is The North Face's Breathable Waterproof Technology a Game Changer
October 8th, 2019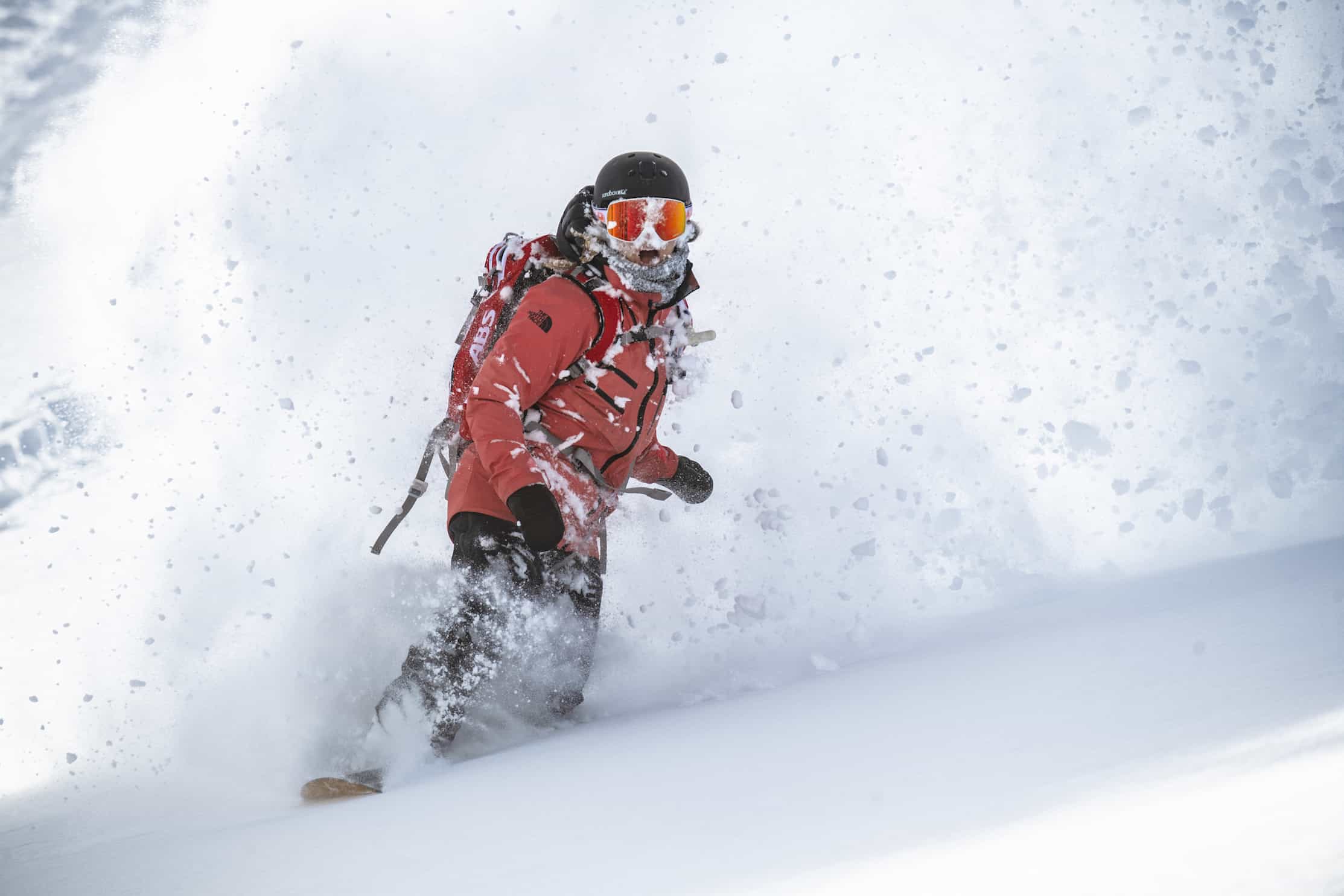 Mountainwatch | Reggae Elliss
The North Face released its new product range featuring the much-anticipated Futurelight technology on October 1. First announced at trade shows last January, Futurelight fabric and membrane was developed in-house by The North Face which boldly declared it as "The world's most breathable waterproof technology".
"Our new, athlete-tested, sustainable material offers outstanding freedom of movement and its nano-spun membrane and unique laminating process take waterproof breathability to a new level."
That's a big call, so put it to the test, late last March TNF invited an assortment of media from around the world and members of its global athlete team to Aspen to ski, hike and snowboard in products using fabrics with Futurelight technology.  I was lucky to receive an invite and I had no hesitation, not only did Futurelight sound interesting, but a week in Aspen is an easy invite to accept.
Aspen's Limelight Hotel was the base for the week and at a meet and greet on the evening we arrived the media were introduced to the North Face athletes who were hand for the week. It was an impressive crew – skiers Sage Cattabriga-Alosa and Griffin Post, snowboarder Jess Kimura, ski mountaineers Hilaree Nelson and Jim Morrison, alpinist David Lama and climber Anna Pfaff.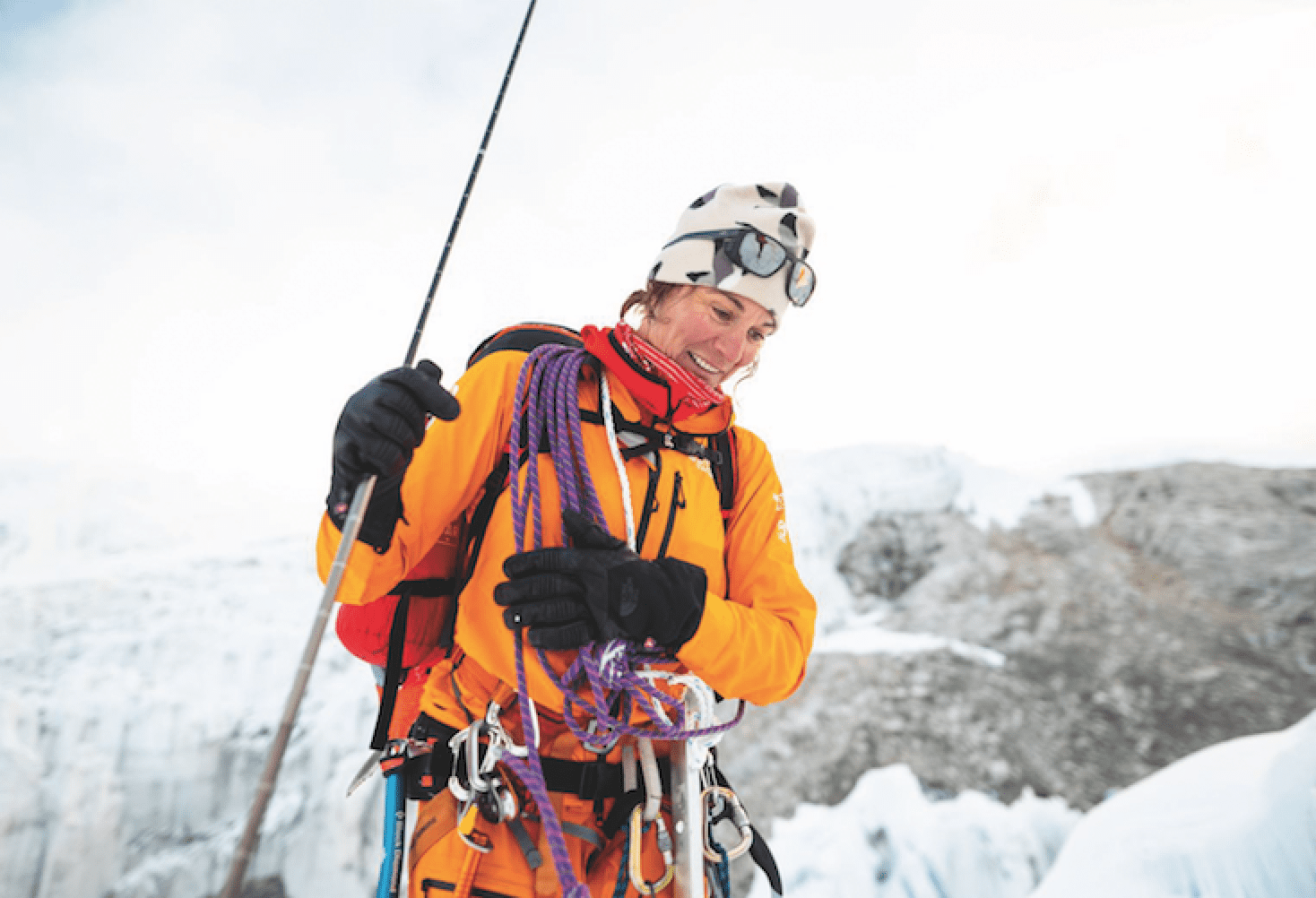 Scott Mellin, TNFs mountain sports General Manager, delivered a presentation where he outlined the Futurelight and its alignment with the North Face's ethos. "We are an athlete driven company and Futurelight was born in the mountains out of specific requests from our global athlete team looking for increased performance and breathability in their waterproof gear."
The athletes had a close involvement in the development of the technology which was tested in all types of demanding conditions and situations, from climbing Everest, to scaling sheer cliffs in the Sierras and skiing and snowboarding steep Alaskan spines.
The North face has invested millions in developing Futurelight and it allows the brand to outside the supply change" with  proprietary technology and fabric. This gives The North Face a  big point of difference in its top-end mountainwear with other brands using third-party supplied technology like Gore-Tex, 37.5, Dermizax and the host of other waterproof/breathable technologies available.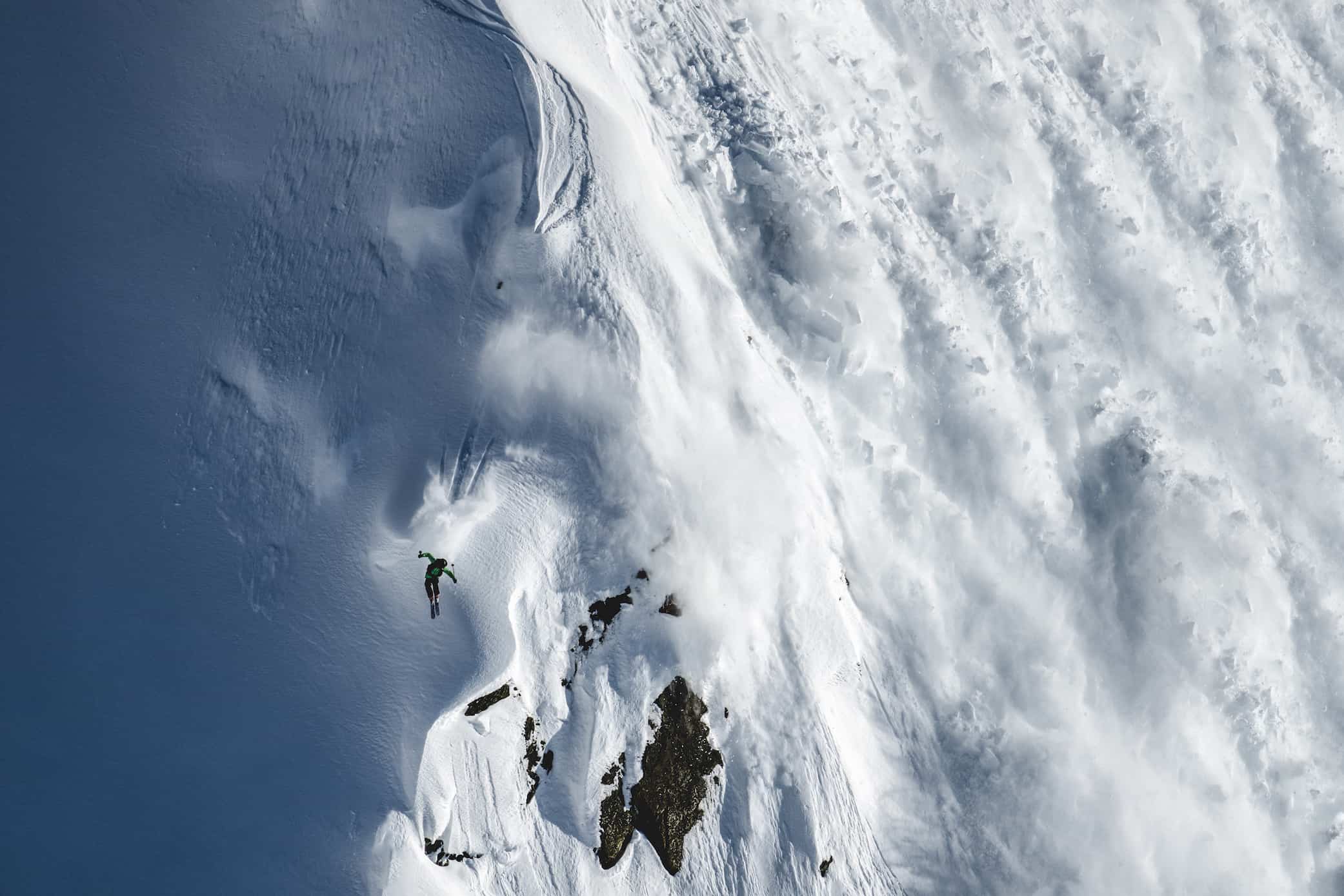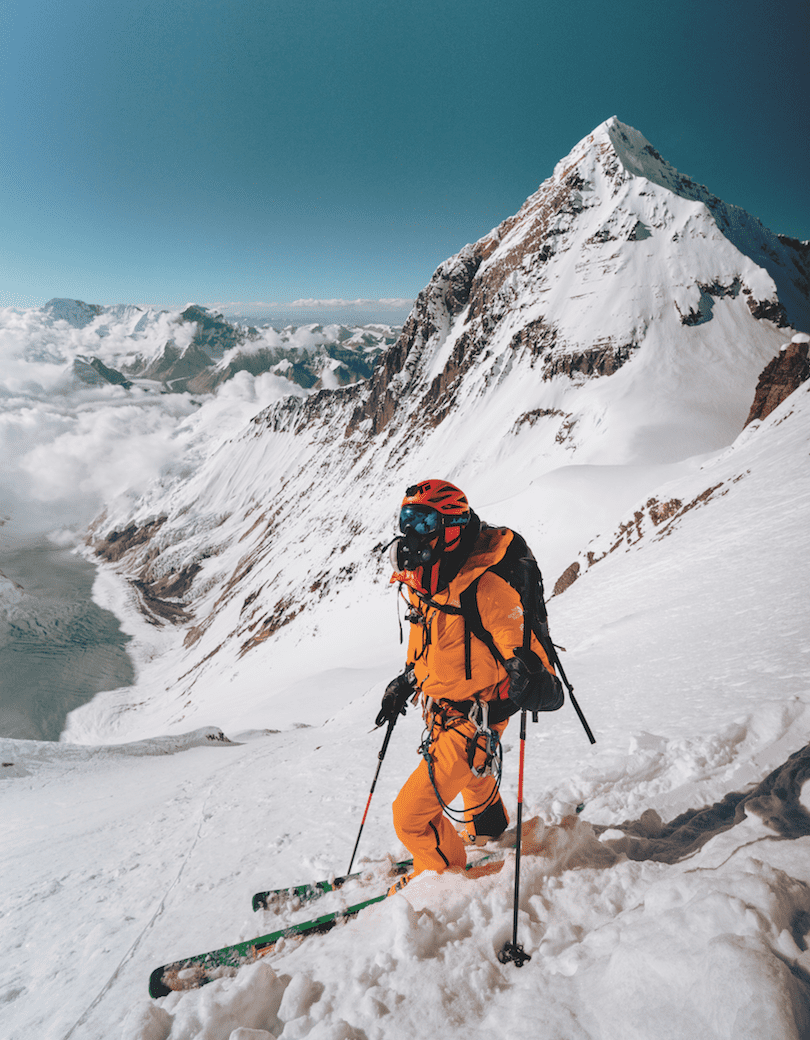 I was given a Summit Series L5 Futurelight shell and pants and to test the product we were split into small groups, a mix of media, athletes and TNF staff. I found myself at Aspen Highlands the next morning with David Lama, Hilaree Nelson, Jim Morrison and Scott Mellin and a freelance journo from Utah, aptly named Blake Snow. It was a sunny spring day and while it was cold early, the temperature climbed by mid-morning, perfect for assessing the gear's breathability.
The first thing I noticed about the fabric was it is not only soft to touch, but also superlight and as we took a high-speed run down a firm groomer at Highlands it felt like I was skiing in my base layers; there is no weight in the outwear at all. It is on elf the most comfortable shells I've ever worn. The fabric was also quiet, with none of that crunchy sound you often find in fabrics that are highly waterproof.
While the shell and pants were lightweight the fabric keeps the wind at bay. Obviously, the gear is all about layering and with a base and mid-layer I was comfortable in the early morning temps. The snow was firm early, so we lapped a few fun, fast runs on the groomers. The plan was to hike and drop into Highlands Bowl once the snow softened.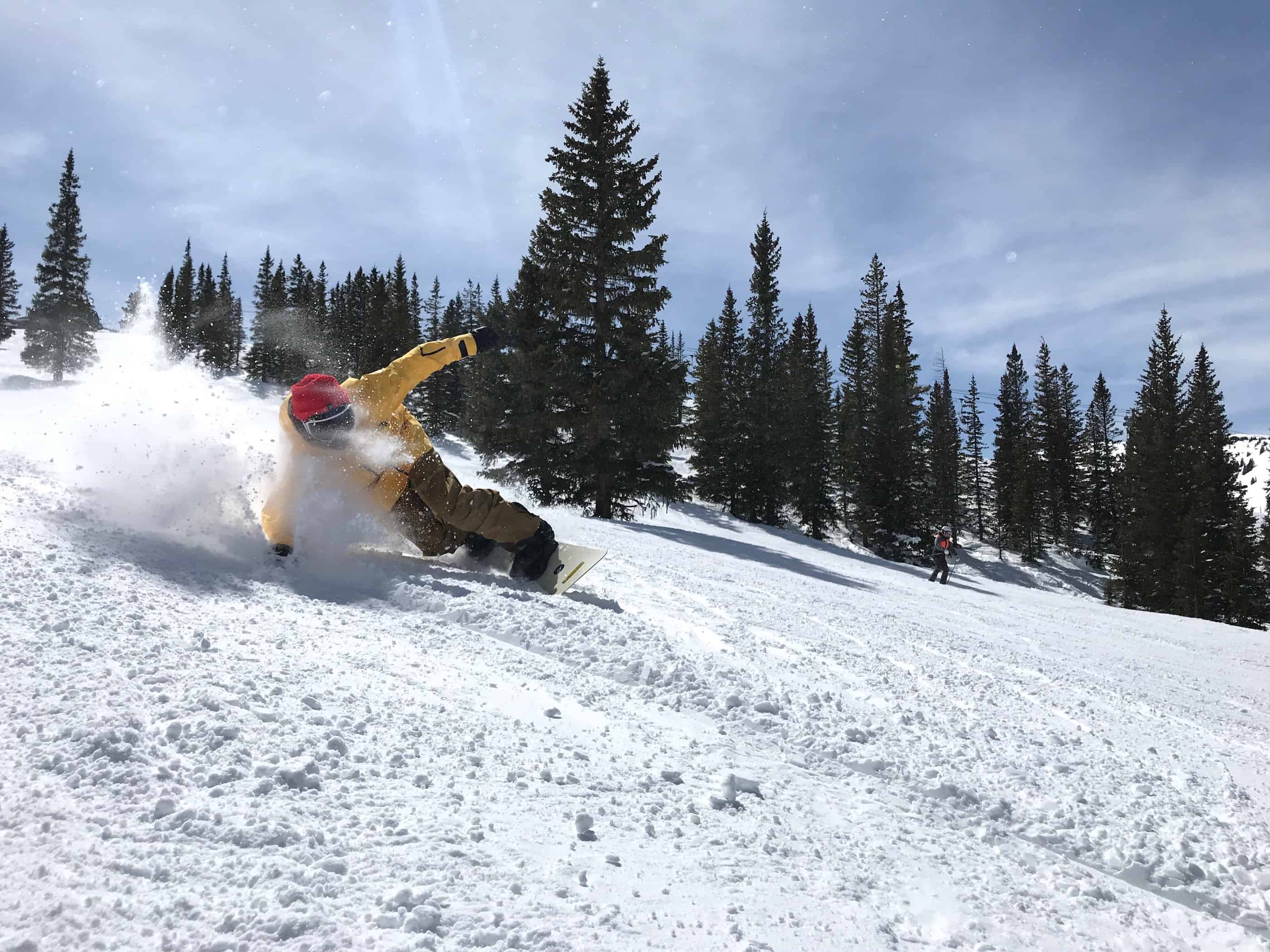 "You good for the hike up Highlands?" Scott asked as we strapped our skis on to the backpack. "We're pretty high at 12,000feet. You were at sea level two days ago, so you may feel it."
He wasn't wrong and as the rest of the crew set a brisk pace, I started to drop back as the altitude took its toll. Then David Lama dropped back with me, offering to set a steady pace. "There's no hurry. The peak isn't going anywhere, and the snow in the Bowl needs to soften."
The hike up to peak of Highlands was a great test for the breathability of the fabric. It was hot, and my flat-lands fitness at the high altitude left a lot to be desired and I was heating up. However, the shell's light weight and breathability ensured I didn't overheat.
The following day we headed into the Aspen backcountry dropping into Maroon Bowl on the back of Highlands.  It was another warm spring day and the variable snow made for a challenging skin as we climbed a second face.  It was hard work but it reinforced my opinion that the shell not only works, but is one of the most comfortable  I've worn. Futurelight was designed with the backcountry in mind and it's where the technology really comes into its own.
Tech Stuff:
The Nano-spinning process used to create Futurelight fabric, has allowed TNF designers to add air permeability into the membrane of a fabric for the first time. The process creates Nano-level holes, allowing for incredible porosity while still maintaining total waterproofness, letting air move through the material and provide more venting than ever before.
Sustainability is also a driving factor with the use of recycled fabrics and all Futurelight products are using non-PFC chemicals. The North Face has also said that all Futurelight products will be produced in solar-powered factories. he waterproofness has been tested by a third party, Underwriters Laboratory, which conducted stringent tests.
Additionally, Nanospinning gives designers the ability to adjust weight, stretch, breathability, durability, construction (knit or woven), and texture to match athletes' and consumers' activity or environment. Designers can customize the fabric for specific usage, for example, by increasing breathability in garments for aerobic pursuits or increasing protection for harsh, wet climates. The technology can be used in other areas and TNF are using it in tents, gloves and footwear.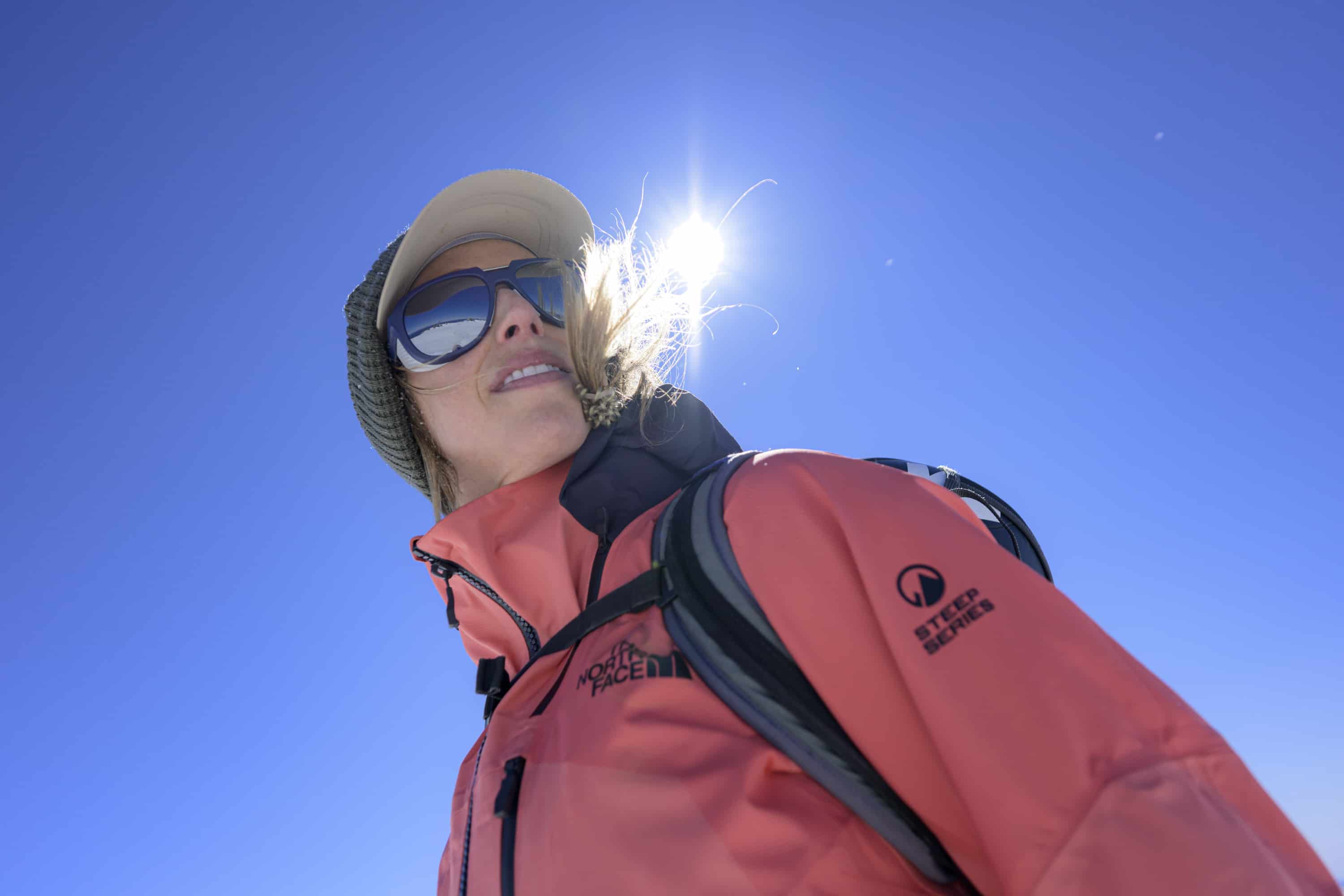 Futurelight is being used in a number of garments in TNF's Summit Series, Steep Series and Flight Series 2020 ranges, all top-end technical ranges which range in retail price from $400 to $1200. After two days wearing the Summit Series gear, both in resort and a day touring in Aspen's backcountry, I was impressed. I have also worn it this season in rain and found it to be completely waterproof and it was the perfect jacket for the past week here Thredbo when temps have been hitting 15 degrees.
Australian team rider Anna Segal also spent time in the Australian backcountry a couple of weeks ago, camping out on the Main Range for a few days during a week that had everything including rain, then snow followed by a couple of warm sunny spring days. It was Anna's first opportunity to ski and tour in the gear using Futurelight technology and she was impressed.
"I found it really good for both skiing in the resort and also ski touring in the backcountry. It's not crunchy and stiff like other waterproof materials, which makes it feel more you're wearing a light sports jacket rather than a ski jacket. During our film trip in the Australian Main Range this month, I used a full Futurelight kit in all conditions. It was waterproof, breathable, quick drying and looked damn fresh! Lucky for me, as we didn't change clothes for four days."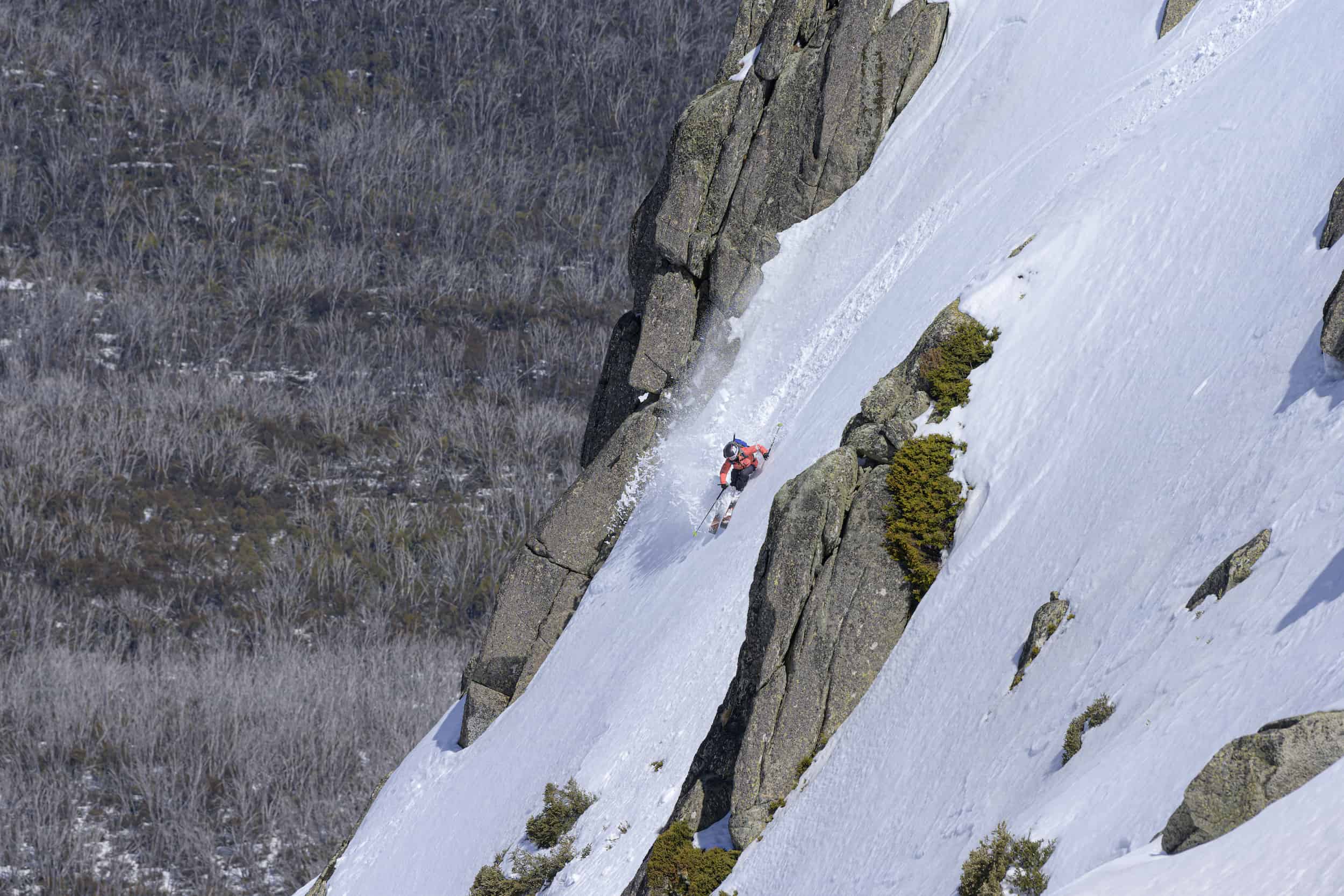 The North Face is confident Futurelight will play the role of "disruptor", pushing boundaries in product innovation and forever "changing what consumers expect from waterproof outerwear".
After using it in all conditions in Aspen and here, I think it has pushed those boundaries. Now that it has been released into the market, it will be interesting to see if Futurelight is the game changer The North Face is anticipating.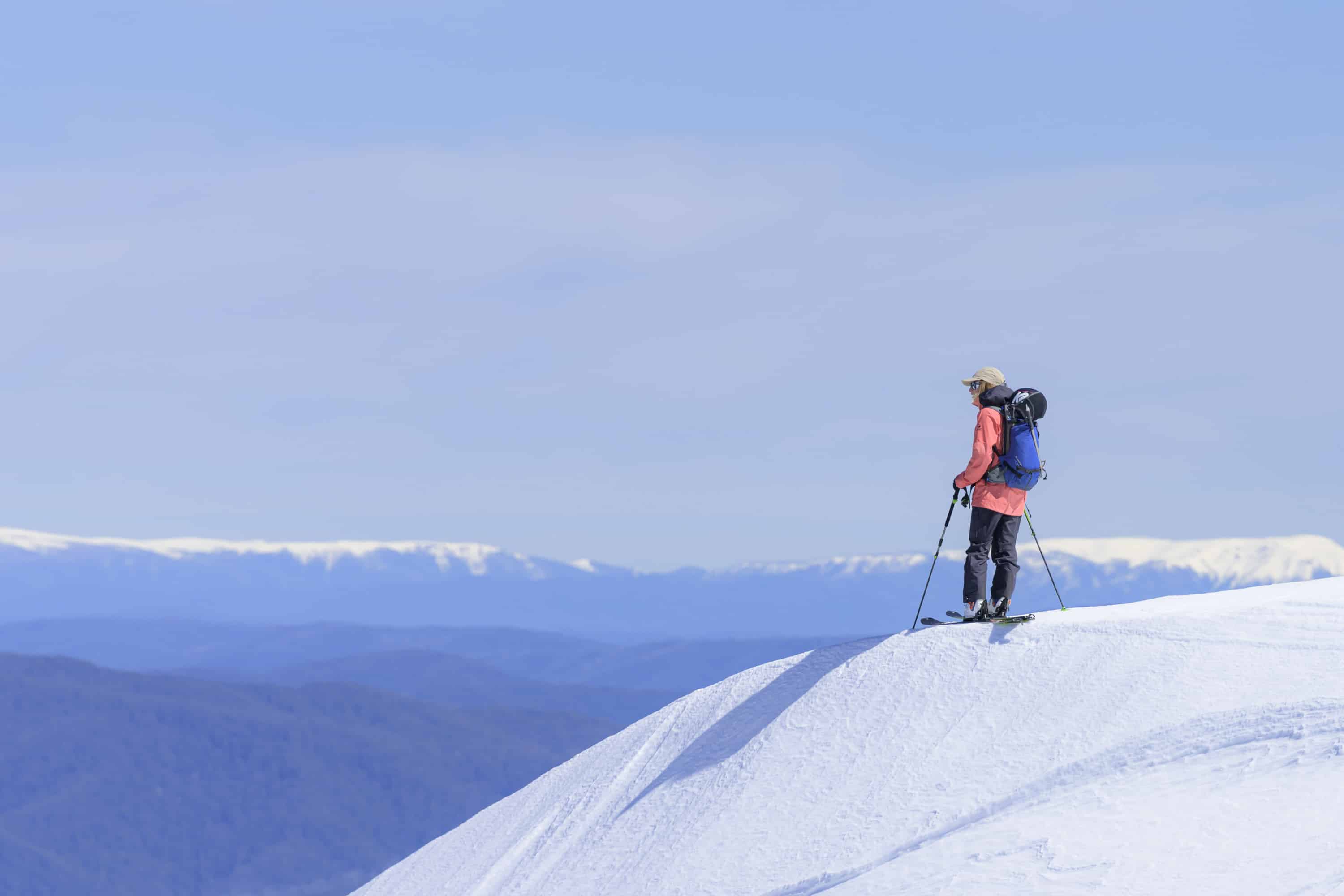 Brigandine Futurelight Jacket
From The North Face: Designed specifically for advanced backcountry skiing and snowboarding, the Brigandine Jacket is made from FutureLight™, our new game-changing material. The nano-spun membrane and unique laminating process take lightweight waterproof breathability to a new level. And together with the hyper-articulated fit this jacket offers outstanding freedom of movement. The radio-compatible features in the pockets ensure you won't lose contact with your riding buddies and pack-friendly pockets mean you can stash gear on the go.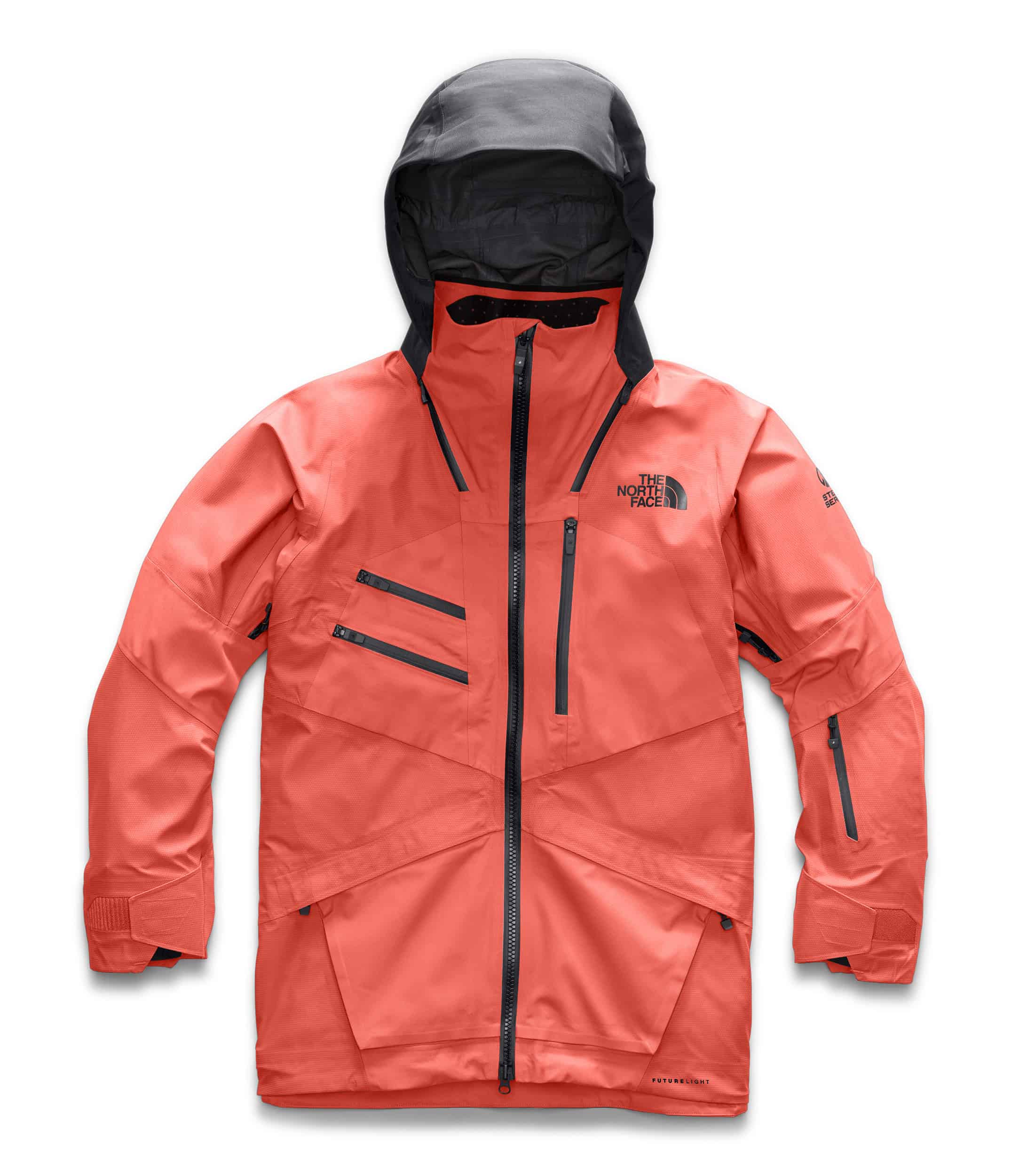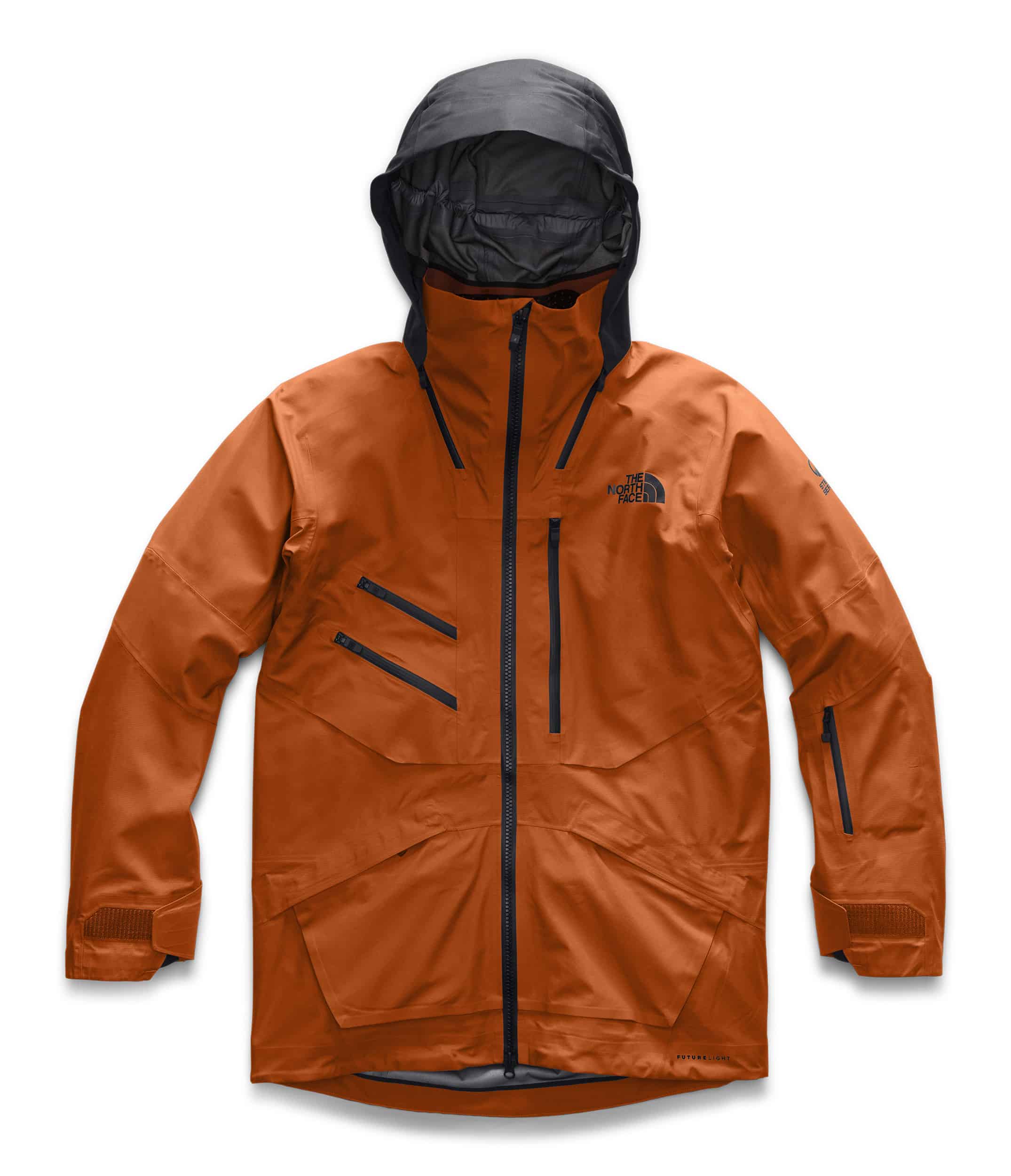 Brigandine Futurelight Bibs
Designed specifically for advanced backcountry skiing and snowboarding, the Brigandine Bib is made from FutureLight™, our new game-changing material. And, together with the hyper-articulated fit, these bib trousers offer outstanding freedom of movement. Knee-to-knee leg vents minimise overheating when hiking up and elasticated gripper gaiters with hooks mean snow won't get into your boots.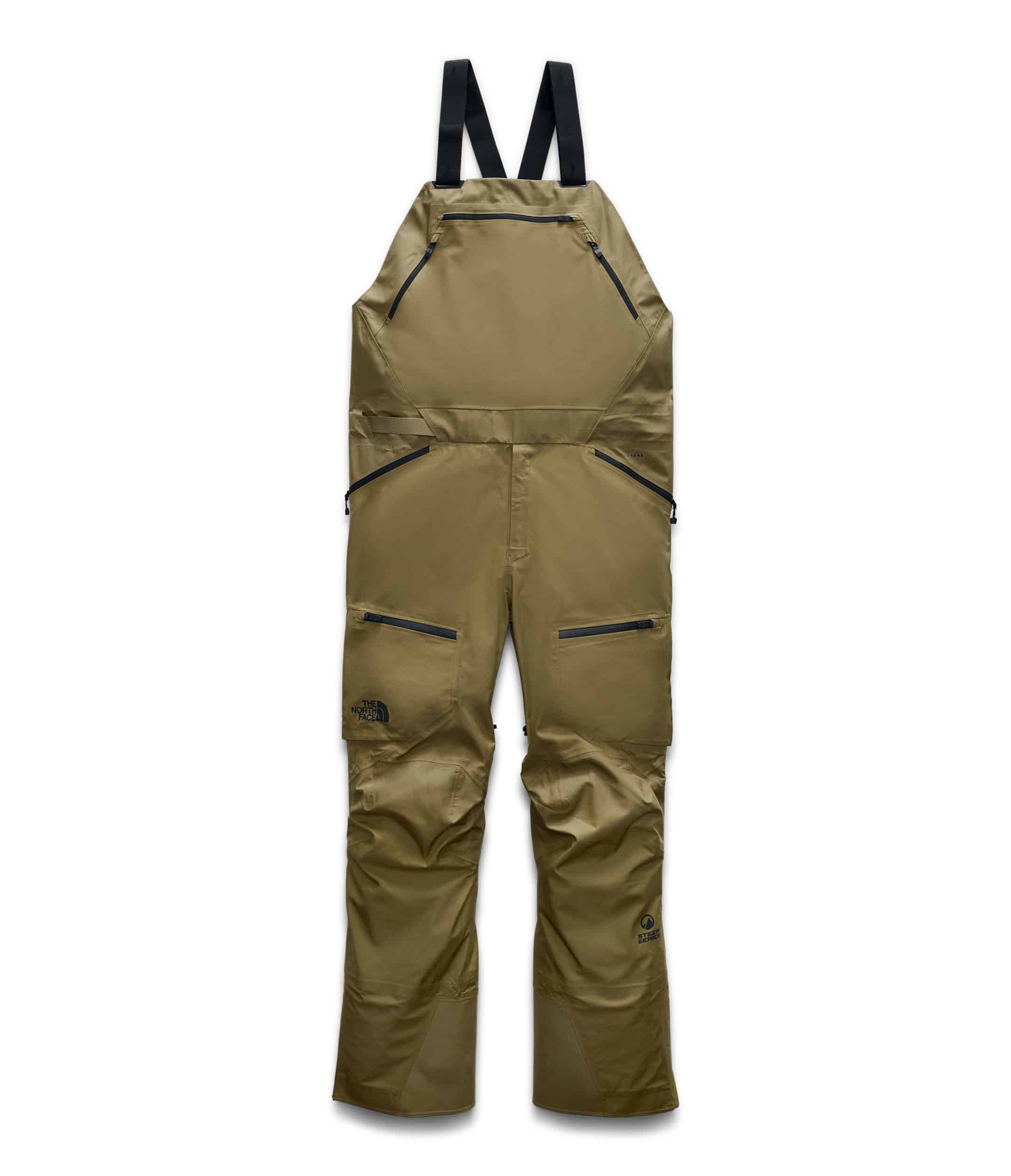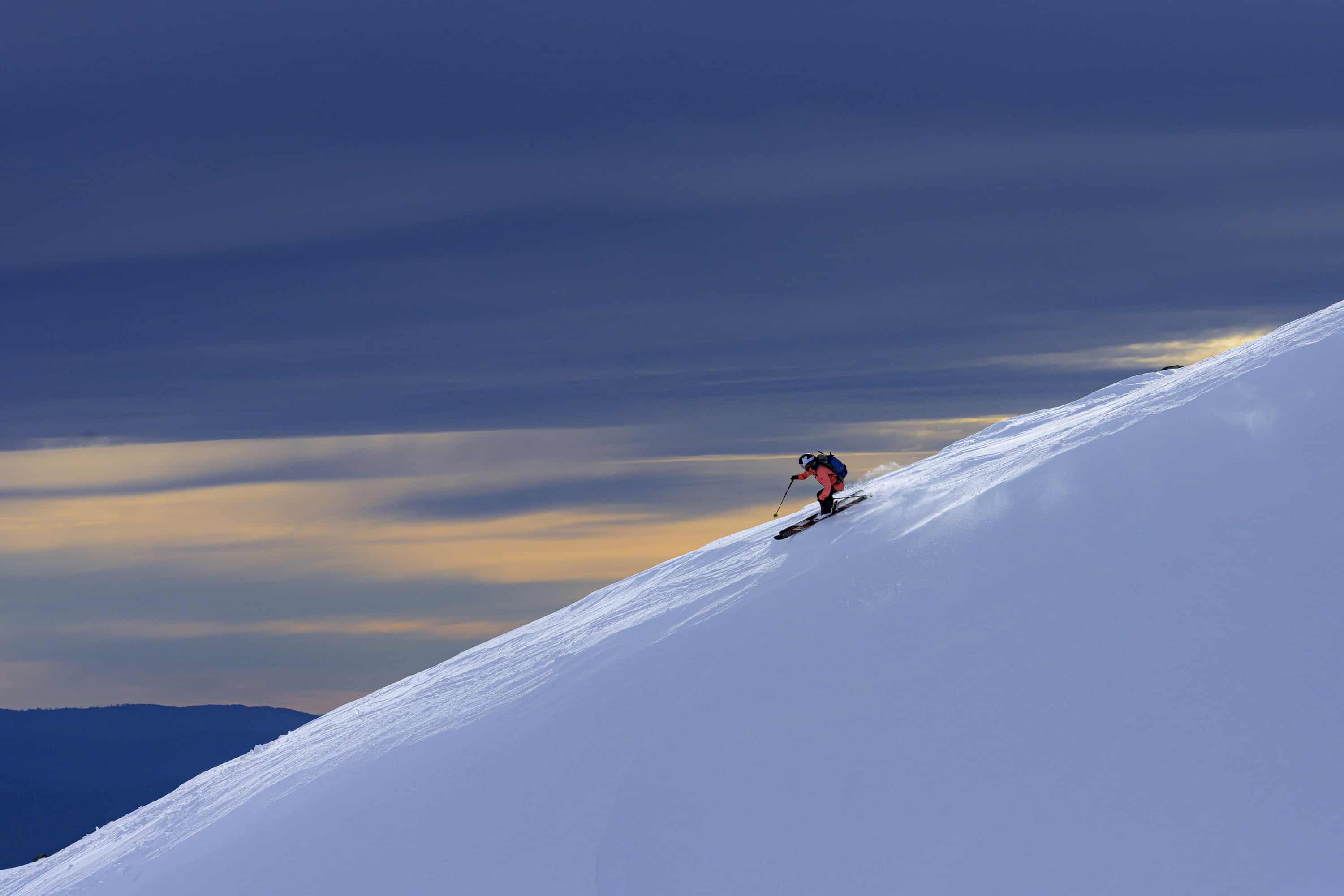 Check out the 2019  The North Face Range. On sale here.