Lhotse – The Inspirational Story of Hilaree Nelson's and Jim Morrison's First Ski Descent Of The World's Fourth Highest Mountain – Video
October 25th, 2019
Mountainwatch | Reggae Elliss
A little over a year ago Hilaree Nelson and Jim Morrison completed the first ski descent of the 27,940-foot Lhotse, the world's fourth-highest mountain, which is right next to Mount Everest. On September 30, 2018, they skied the Lhotse Couloir from the mountain's summit (8516m) down to Everest second camp (6400m) and this film perfectly tells what is an amazing story of human endeavour achievement.
Nelson and Morrison timed the expedition in autumn, right after the monsoon season "to try and ski the snow before the long winter's winds blow it all off the mountain". They arrived in late August, the plan being to spend a month prior to the descent, acclimatising to the altitude and moving to a higher camp every few days.  As spring is the most popular time to climb Everest and Lhotse, there were no other expeditions in the area which created its own set of challenges during the 19-day climb.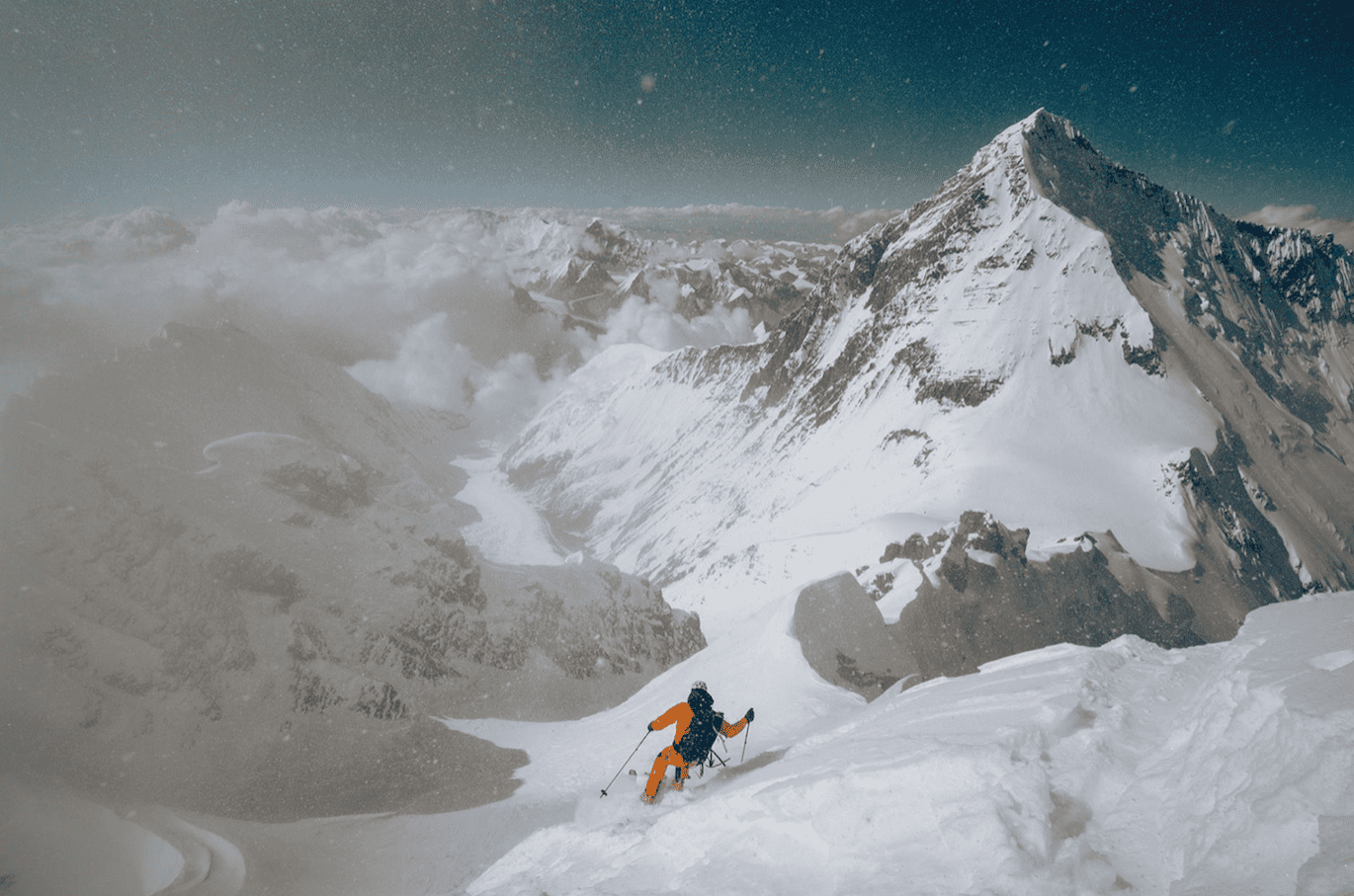 Morrison and Nelson have been partners for a few years now and have shared some epic ski mountaineering experiences and success, but skiing the Lhotse Couloir was a huge goal and a test of their resilience, determination and strength. The logistics and difficulties involved are mind-boggling and for this expedition they assembled an incredibly experienced team of Sherpa, whose contribution to the expedition is immeasurable, as Hilaree stated in a recent Instagram post:
"We would need help from our ridiculously radical team of Sherpa. With 11,00 feet of trail breaking, we relied not just on their superior man power at altitude but on their unsurpassed ability to smile and laugh through hardship."
The first successful ski descent of Lhotse is an inspiring achievement and for Morrison and Nelson, the personal fulfillment was something special.  Lhotse is a story that makes you want to  go out and do something and a film you'll want to watch more than once.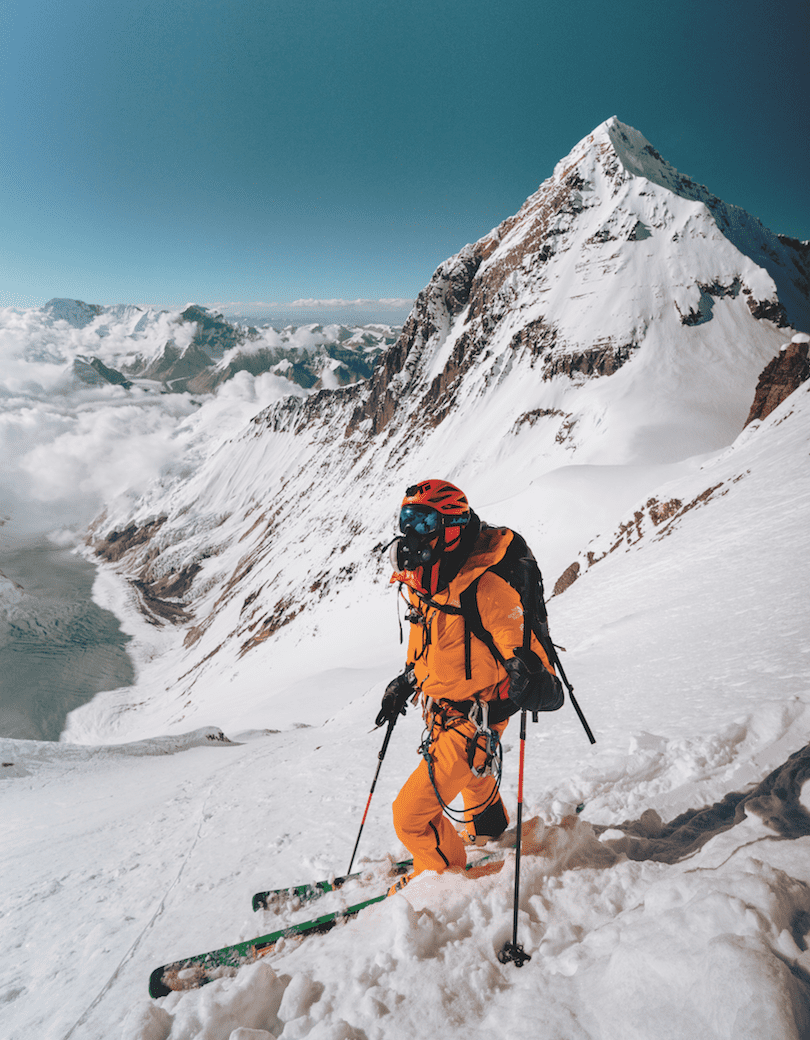 Director: Dutch Simpson
Director of Photography: Nick Kalisz