New Zealand Forecast Monday August 24th– Cold And Snowy As Winter Looks To Go Out With A Bang
August 24th, 2020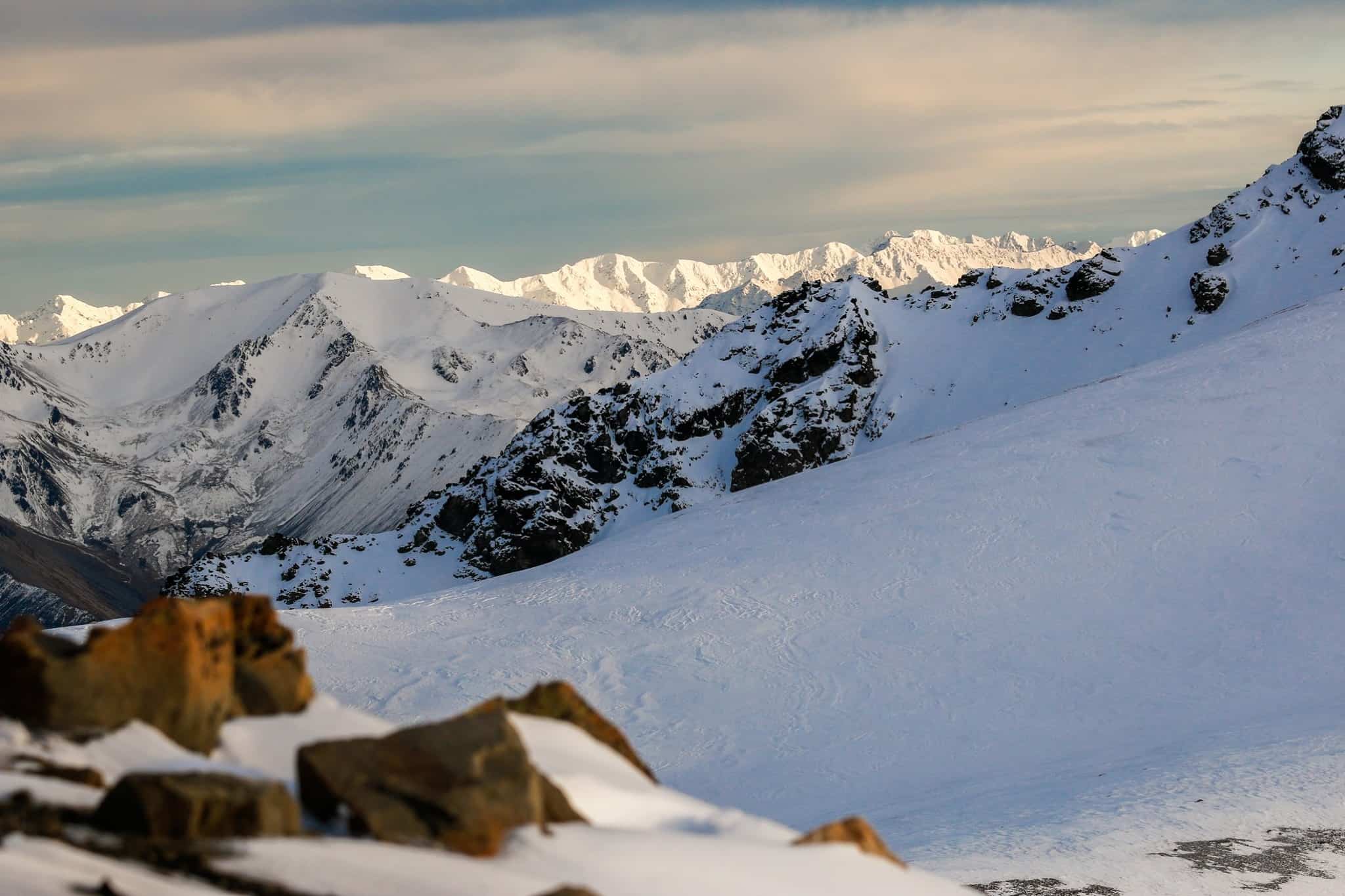 Mountainwatch | The Grasshopper
Valid Monday 24thAugust – Thursday 27thAugust
After offloading the bulk of its snow onto the Aussie Alps, the Antarctic Express is now steaming towards NZ. Icy cold southerlies will hit the South Island on Tuesday, bringing just a dusting of snow for the Southern Lakes, but a more substantial top-up of 10-15cm for Canterbury.
We'll see a gap in the weather on Wednesday, before another weak surge of cold air brings a few more snow showers on Thursday. After that, more cold air and snow is in the extended outlook as winter looks to go out with a bang.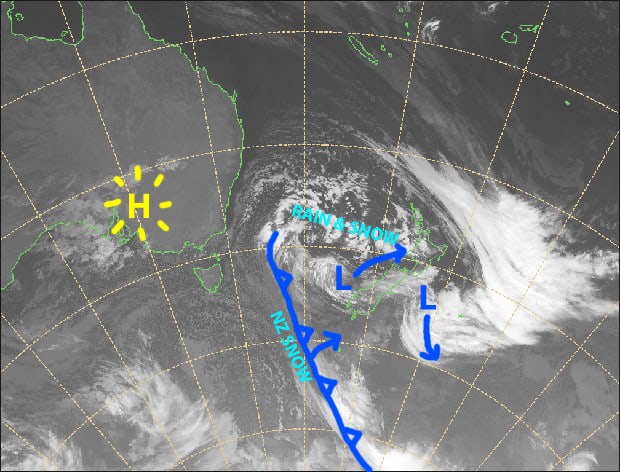 Note: The detailed forecast below is for ski fields in Canterbury and the Southern Lakes.
Monday 24th
Remaining drizzle clearing Canterbury and skies brightening up there, but NW winds are strong.
Drizzle will turn up in the Southern Lakes this afternoon, falling as snow up top, but winds will remain light.
Tuesday 25th
Snow, finally! For the Southern Lakes, most of it will fall on the Queenstown side and it'll ease during the afternoon. Canterbury will see fairly hefty falls from late morning. Strong, icy southerlies bringing snow to low levels.
Wednesday 26th
A mostly fine day with freshies to be had. Freezing SW winds will swing around to the W-NW.
Thursday 27th
A few snow showers. SW winds developing early, then dying away.
 Extended Outlook
NZ should remain locked in an unsettled, wintry westerly flow from Friday, through into next week. Several cold fronts embedded in the flow are likely to bring a heap of snow to the country, which is much needed to say the least.
That's all from me today, guys.