Opening Weekend – What's Open?
June 8th, 2018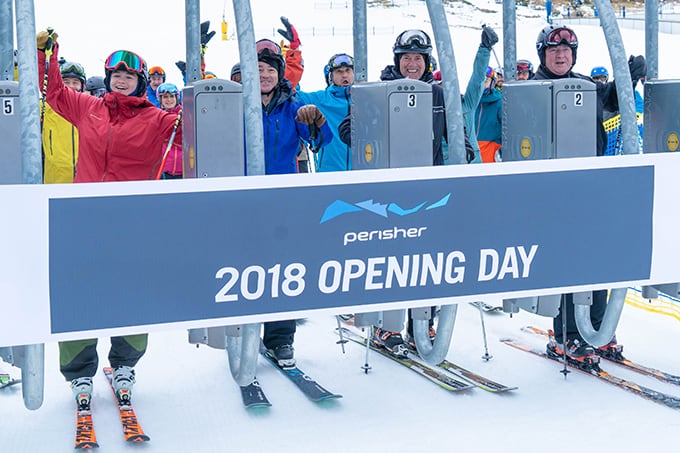 Mountainwatch | Matt Wiseman
A cursory look at the cams and you'd be aware there won't be a lot of natural snow on the ground at the resorts this weekend (if any). But that hasn't stopped a number of them still offering skiing and boarding thanks to the hard work of snowmakers. Below is a list of where to go if you want to get some early turns in, and here's the rundown on where to go to party…
The Grasshopper has also blessed us with an outlook on weather this long weekend, which he'll update again Monday in preparation for some snow he sees on the horizon. You can check out the Detailed Australian Forecast and the Detailed New Zealand Forecast via these links.
The word just in is it's currently snowing in Perisher, the top half of Thredbo and Mt Buller.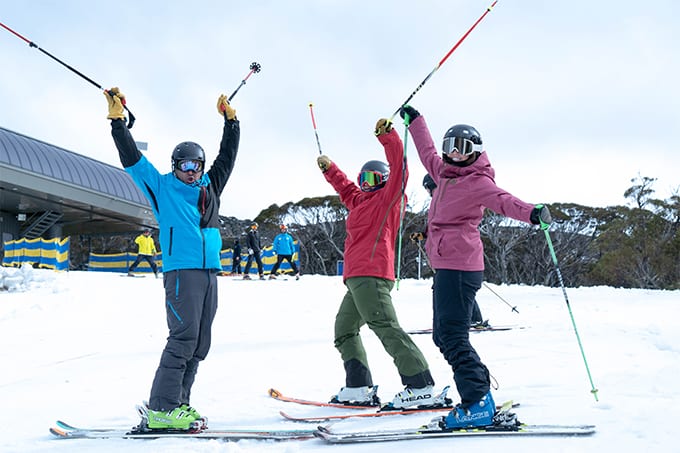 Perisher:
Perisher snuck somewhat under the radar yesterday and began spinning the Village 8 Express chair at 1pm. (two days before any other resorts).
This chair won't stop spinning all season and the Carpet 3 ski conveyer will also be offered this weekend. Perisher's Snowsports School will also offer lessons and a "Rail Rampage" rail jam will be going down in the Perisher Terrain Park.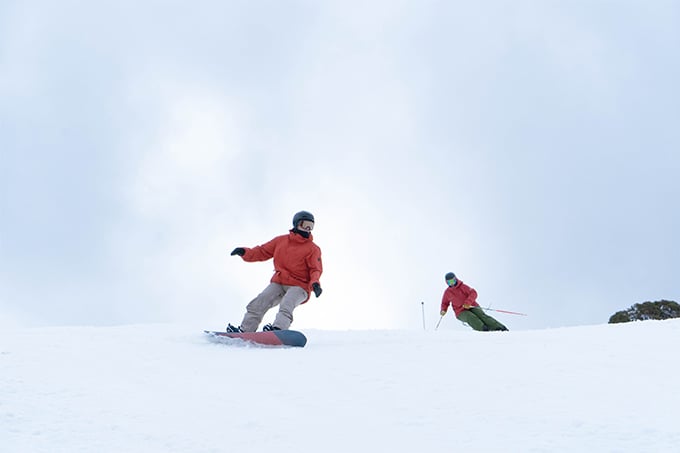 Mt Buller:
Mt Buller will see the Blue Bullet chairlifts bull wheels firing on all cylinders, with skiing and boarding on Bourke Street beginning tomorrow morning from 9am to 5pm. This is thanks to their Snowfactory, which has been churning out the man-made stuff for weeks now, regardless of the temperature.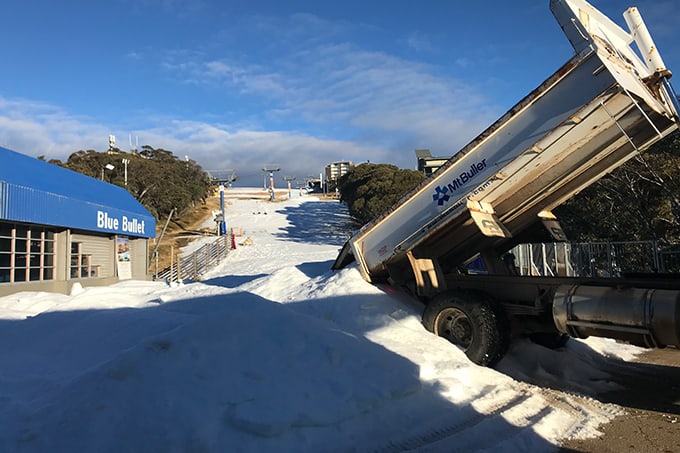 Like Perisher, Mt Buller will have lesson's available to first timers, but leave the toboggan at home, as insufficient cover in the Snowplay Parks means it's off the cards for the time being.
Thredbo:
Sadly not folks. Despite Captain Keen ripping Thredbo apart from top to bottom a few weeks ago, skiing and boarding won't be possible this long weekend due to the limited cover. Snowmakers having failed to get the guns going for a little while now given some warmer temps.
Can you have the après party without the skiing? Thredbo certainly thinks so and a host of festivities will still be going down.
Mt Baw Baw:
Believe it or not, there's snow at Mt Baw Baw… Of course it's not natural and entirely thanks to their new Techno Alpin Snowfactory, the likes of which Buller introduced to Australia last season.
This means Melbournians can get some runs in on Hut Run to Tower 2 if they fancy. Did I mention free resort entry on Saturday?
Mt Baw Baw General Manager, John Fascio, has high hopes for the mountain's fast-approaching snow season.
"Being one of the few alpine resorts in Australia with a snow factory, we're convinced this will be our best season yet in attracting visitors from all over, whether it be families with young ones or those wanting to experience snow for the first time." – Mt Baw Baw General Manager, John Fascio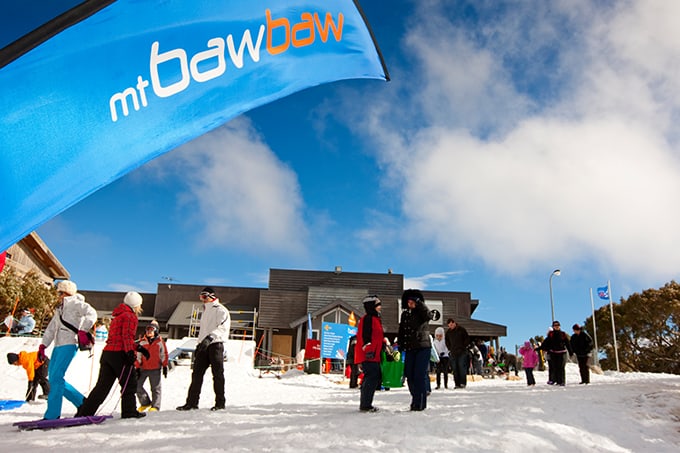 Hotham & Falls Creek:
Sadly, like Thredbo, Hotham and Fall's Creek won't see skiers and boarders on the slopes this weekend. But by all accounts they are working hard to make it happen as soon as mother nature allows.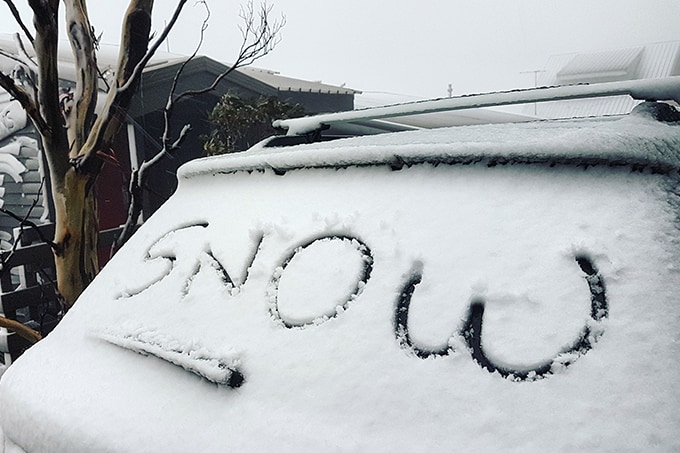 Charlotte Pass:
Charlotte Pass traditionally opened mid-June, however part of their new lease deal means they're now open from the June Long weekend to the October Long weekend. That said, they too will not be able to offer skiing and boarding until a little more of god's confetti comes down.
We'll let you know when this happens, it should be soon!