Storm Journal – Whistler Blackcomb's Upper Mountain Receives 2.5 Metres in Two Weeks
December 27th, 2018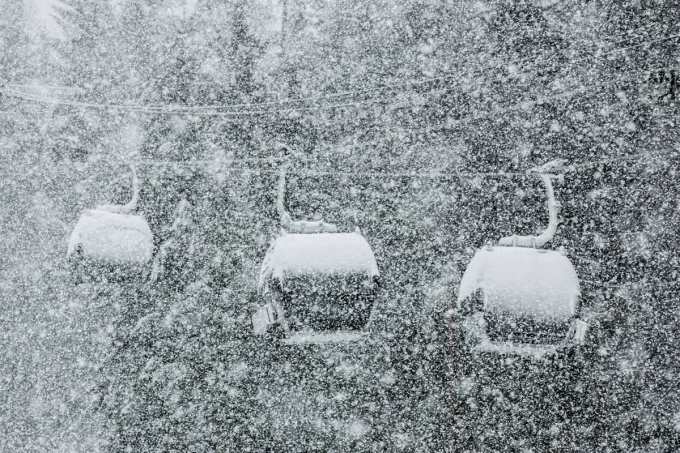 Mountainwatch | Reggae Elliss
After a slow start in British Columbia, the storm window well and truly opened two weeks ago when a series of strong storms crossed the Coast Mountains bringing very good snow totals to the upper elevations.  In his first North American forecast for the season, published on December 13, the Grasshopper was excited about the amount of snow heading for British Columbia's Coast Mountains: "Truckloads of snow will fall on the Coast Mountains as a low crosses the Canadian coast."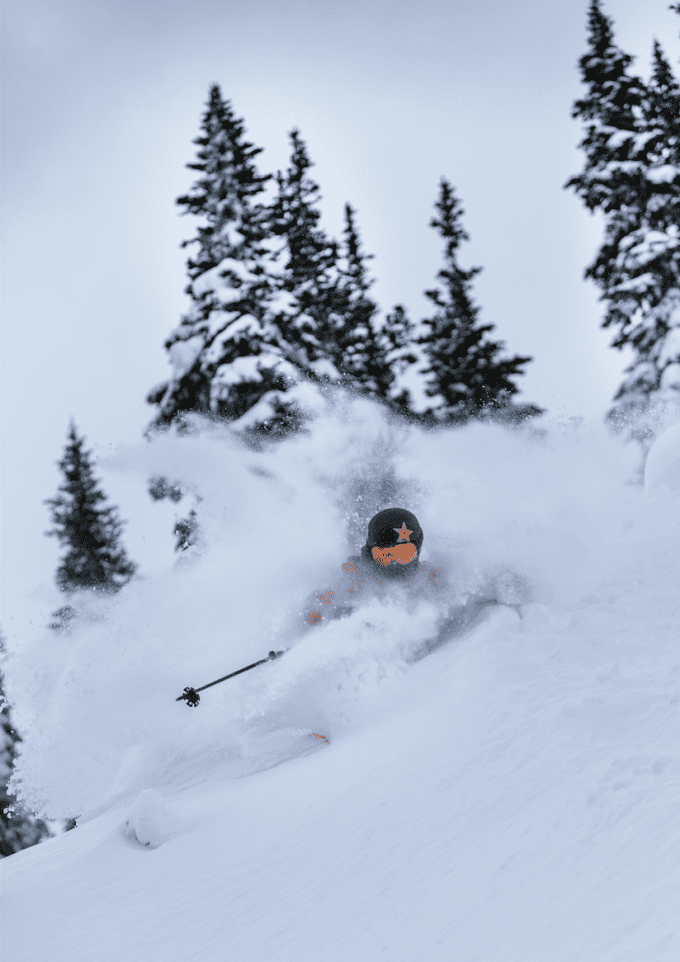 The Grasshopper wasn't wrong, and Whistler Blackcomb was in the firing line and the snowfalls totals each day were impressive. The snow started on December 10 with 26cms in the next 24 hours while by December 12 Whistler received 40cms in 48 hours. There were some good snowfalls totals in the next 24 hours with 50cms overnight on December 13-14 and it just kept coming with two-day totals of 89cms and then 45cms until the 7-day total on December 19 was 210cms after another 26cms overnight.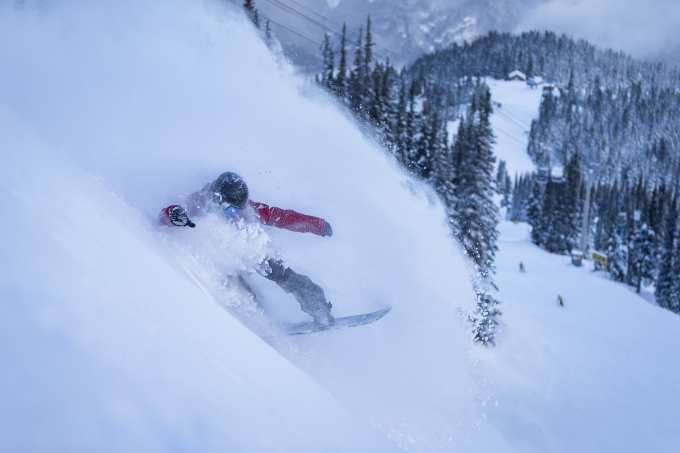 The snow levels during the period were variable, with a mix of rain and snow in the village, but the upper alpine received a huge amount of base-building snow with more terrain opening each day. The snow also filled in a lot of the tree runs with December 19 being particularly good, former Thredbo skier Max Isaac describing it as some of the best laps he's skied in the 10 years he's been in Whistler.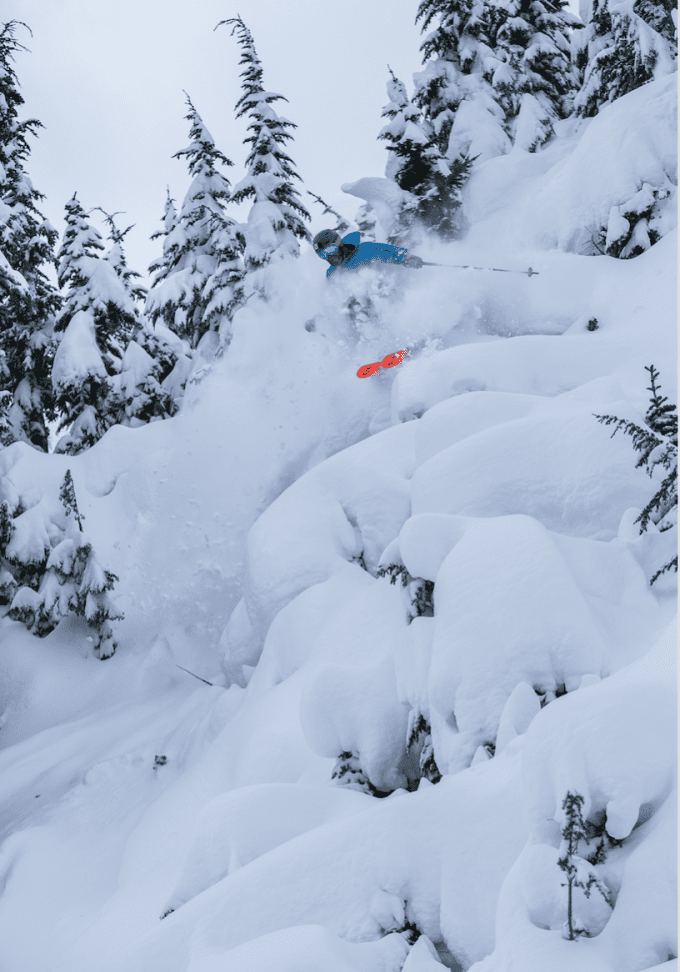 "It has been a solid storm cycle for December. It's been wild in terms of wind, almost like Australian conditions on a few days," Max said. "If January fires up this year we could be set up for a special season."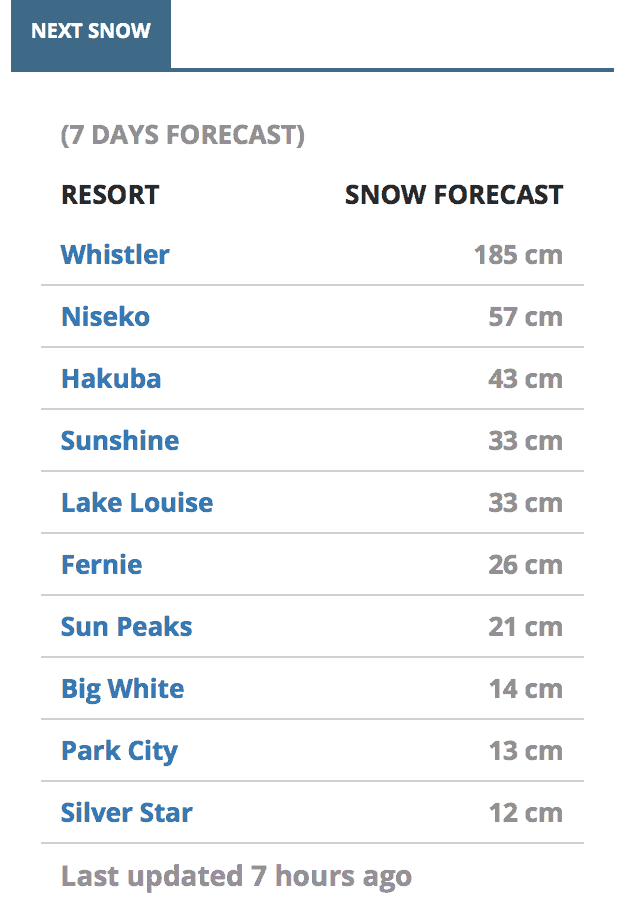 While the upper alpine areas received very good totals, more snow is needed down low as the warm temps this season haven't helped snowmaking at lower elevations. Fortunately, another storm delivered 16cms and fun snow for Christmas Eve and with the freezing level at the village level there was some much-welcome snow in the lower valleys.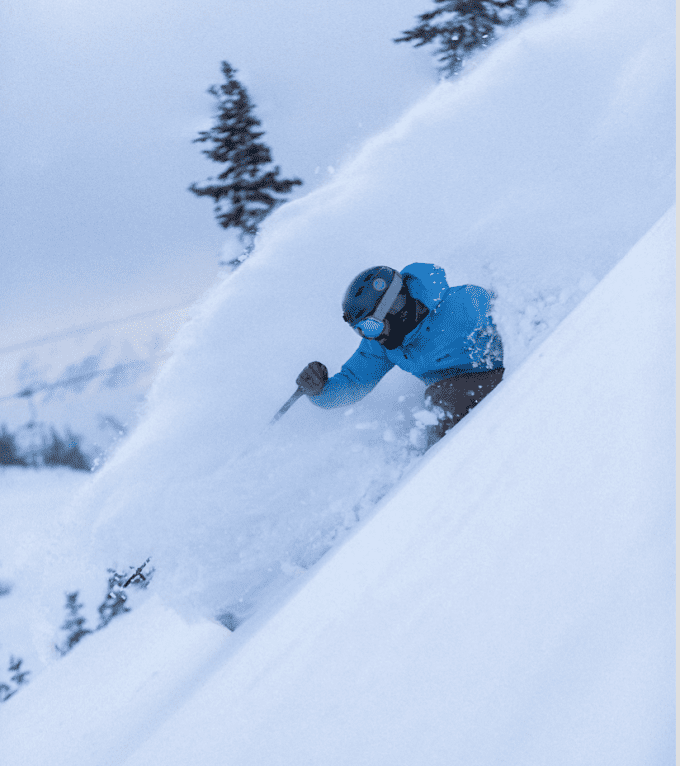 In today's North America forecast, the Grasshopper is talking about another storm which will move in out of the Pacific later this week with potential for good snowfalls on Friday and Saturday. The upper elevations of the Coast Mountains could see over a metre. Hopefully, the freezing levels will be low enough for good snow falls at village level.