Weekend Inspiration – Lib Tech's 'Road To Holy Bowly' Clip
September 7th, 2017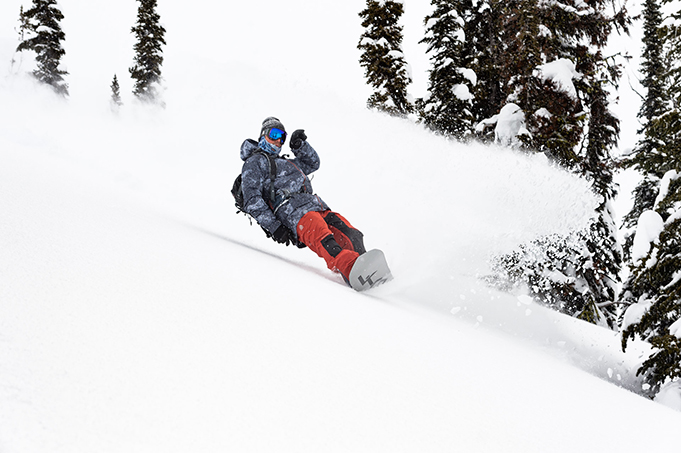 As we await both the weekend and T-rice's highly anticipated 'Depth Perception' Project, the man himself points in the direction of this new clip courtesy of Lib Tech. Photo:: Tim Zimmerman
Transfer | Louis Macindoe
The string pullers at snowboarding's most patriotic board manufacturer – Lib Tech read our minds. With all this snow ripe for the ripping this weekend, we are primed for the consumption of Lib Tech's third instalment of their 'Road To Holy Bowly' series.
In an all too fitting manner, they've served up some of the most tantalising powder riding we've seen in a long time. Our favourite riders are all there too, Travis Rice, Eric Jackson, Fredi Kalbermatten and Chris Rasman. They're earth surfing and hitting those colossal natural hits that made 'em famous too in places such as Eagle Pass, Baldface Lodge, Dorfblick and Saas Fee. How's the ender?
For those that don't know what Holy Bowly is, well it's somewhat the most unique event in snowboarding and has become a rite of passage for snowboarding's elite including our very own Andy James at this years Sunshine Village. It's a magical set-up built by Snowboys Productions and the course feature an infinite amount of lines. Words can't really describe it so I'll just leave you with the following image …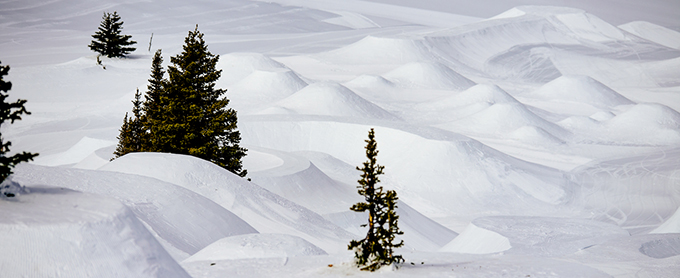 Where do we begin? We'll probably be asking ourselves the same question this weekend. Photo:: Daniel Stewart
Simply put, you don't really need any more collateral to keep you stoked for the weekend but we don't mind if you indulge in just this one little pow clip.
Watch 'Road to Holy Bowly

what's not to like about this?
*Watch the more of the 'Road To Holy Bowly Part 3: Dream Trip' series below, or check out the blog post here*
---
Part one
The Surfing side of Lib Tech
Part two

Lib Tech's Skating operation