Weekly North American Forecast, January 13 – Sierras and Southern Rockies Scoff the Pie, Leaving Crumbs for Alberta
January 13th, 2023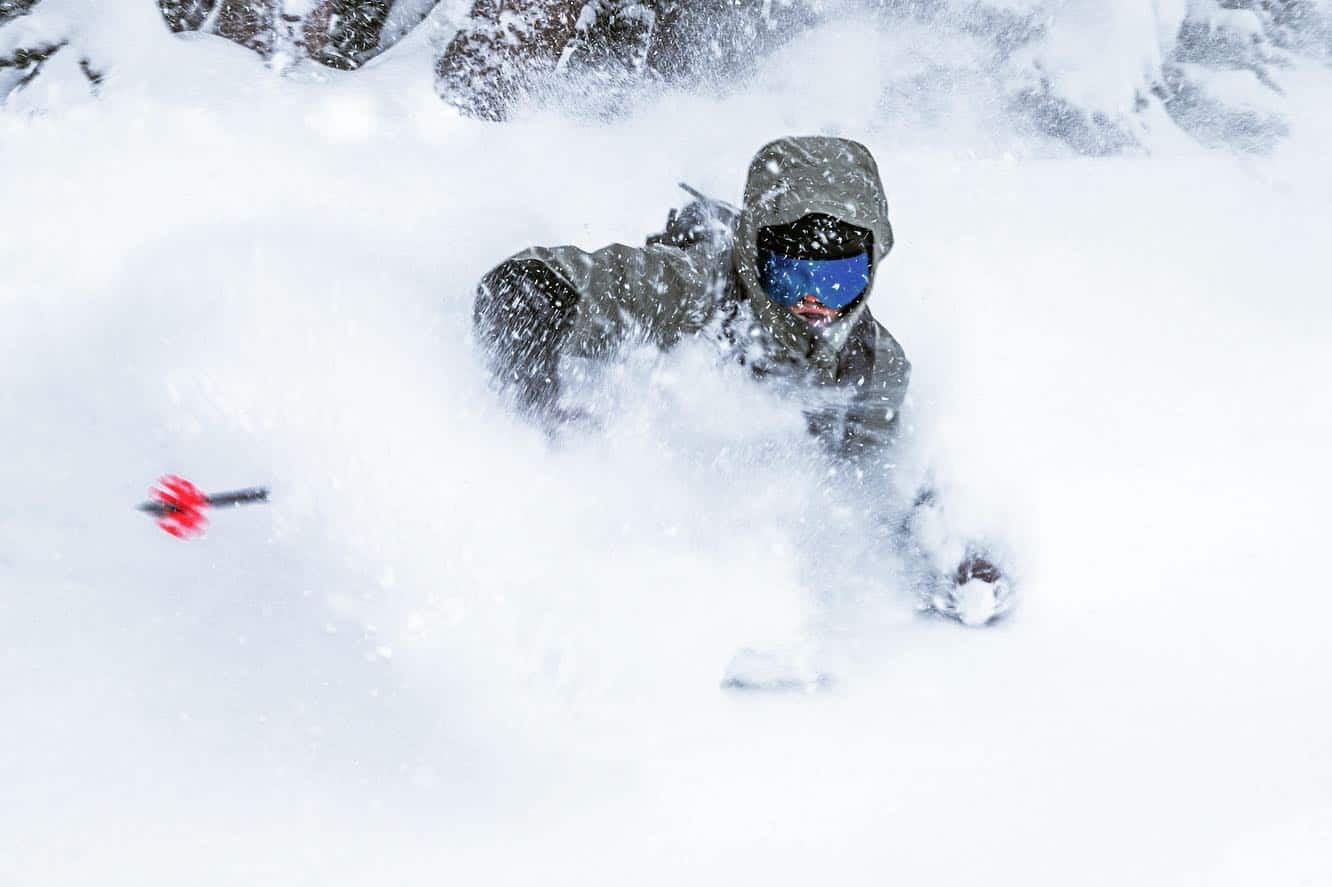 Mountainwatch | The Grasshopper
Written Thursday 12thJanuary (Pacific Standard Time)
It's been another deep and stormy week in the Sierras, where Palisades and Mammoth reporting seven-day totals of 1.2-1.6m and 2.8m respectively. The Central Rockies too went large, with Snowbird and Alta in Utah both picking up about 1.65m. The northern Rockies, meanwhile, remained quiet.
This week will be another one for the books in the Sierras, with back to back storms likely adding up a metre or more onto the already massive snowpack. One of those storms will take the southern route to give resorts in Arizona, New Mexico and southern Colorado a nice piece of the pie.
Things will start out horribly warm up north, where we'll see heavy rain up to the mid-slopes on resorts in the Pacific NW. But temps will slowly creep down through the week and a couple of storms up there should see snowpacks recover and increase. Poor ol' Alberta, however, will be left with just crumbs.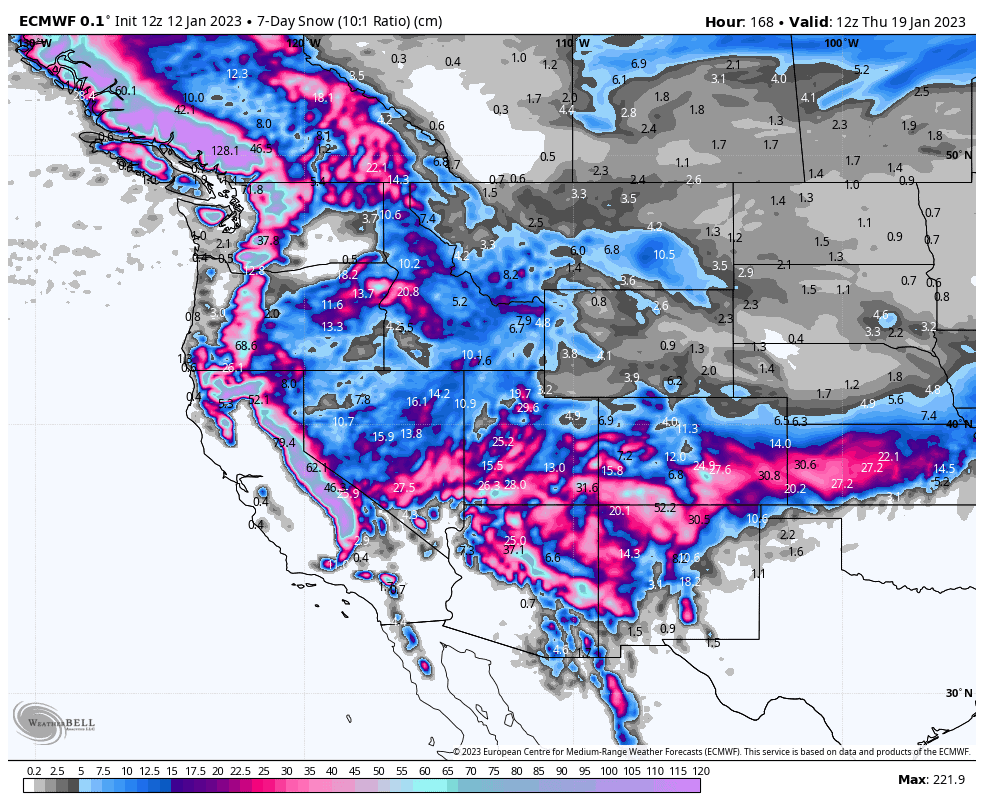 Thursday Jan 12th Friday Jan 13th
Much of the west is taking a quick break as high pressure has centered itself over the central Rockies.
All the action is happening up over the Pacific NW, and it's not the kind of action resorts up there want. A stationary front has warm, moist Pacific air streaming in from the south, with heavy rain falling to at least the mid slopes. Inland BC will also be dealing with high snow levels with consistent light-moderate falls there.
Later on Friday, the front will finally make a move eastwards to bring the Sierras into the fray with moderate falls getting underway, with the heavier stuff still to come. Fortunately, the front will bring sufficiently cold temps so that snow should fall to base levels.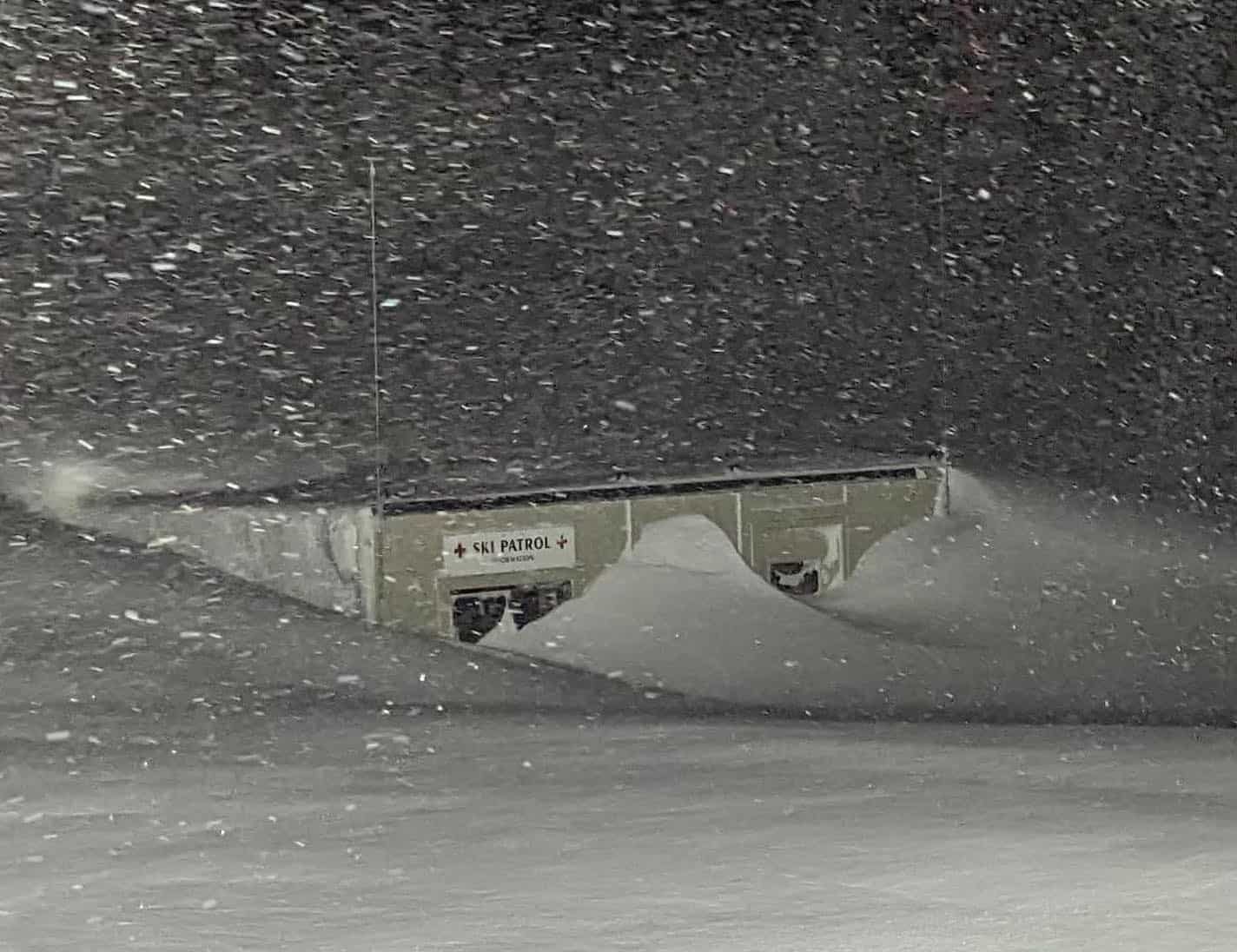 Saturday Jan 14th & Sunday Jan 15th
As the rain/snow eases over the Pacific NW and interior BC during Saturday, snowfall in the Sierras will only get heavier as a new storm front pushes on.
Snow from this system will push north and inland, where moderate-heavy falls are also expected over the central-southern Rockies and Pacific NW during Sunday, and lighter snowfall across the northern Rockies. Meanwhile, snow will ease in the Sierras during Sunday.
Monday Jan 16th to Wednesday Jan 18th
Yet another low-pressure system will bring another round of heavy snowfall to the Sierras during Monday. This system will then take the southern route with light–moderate snowfall over the central-southern Rockies from Monday through into Wednesday, although heavier falls will be found in Arizona, New Mexico and the south of Colorado, which resorts down there will be more than happy with.
Meanwhile, the north half of the West will see light-moderate falls scattered throughout, which will gradually back off during Monday. Then, a northern storm will hit the Pacific NW late Tuesday before spreading inland and south, bringing moderate to heavy falls along with it to the northern Rockies before finally reaching the Sierras late Wednesday.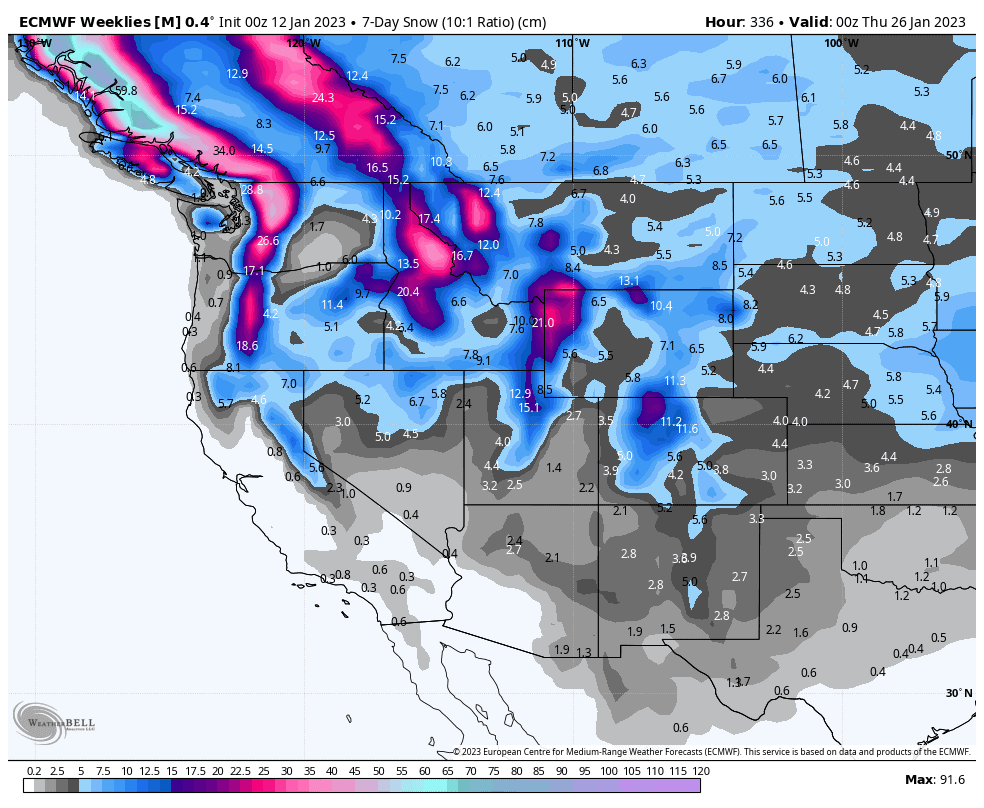 Next Thursday Jan 19th & Beyond
The next seven-day forecast period looks to start out with a storm track in the north. It also looks like we may finally see a cold NW flow pushing in before high pressure looks to take over in what could be a West-wide quiet spell to round out the month.
Well, that's all from me this week guys, see you next week.