2018 MID-SEASON REVIEW – It's All About Consistency
August 4th, 2018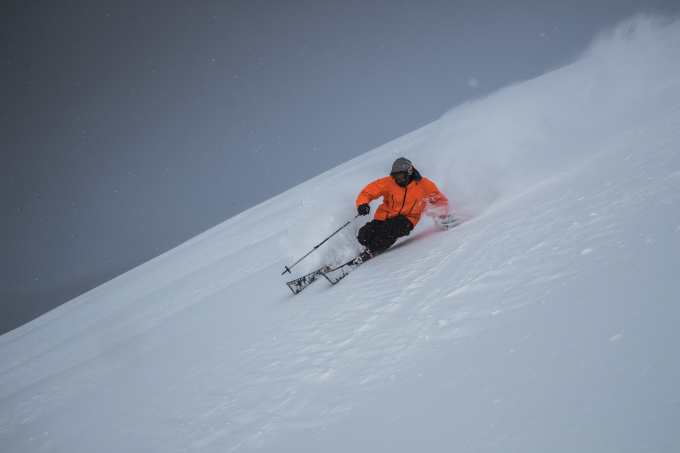 Mountainwatch | Reggae Elliss
It's hard to believe that we are halfway through the season with the resorts set to close in eight weeks on October 1. The first half of this winter has been very good, so much better than 2017 which didn't really kick off until the first of the three well-documented storms hit on August 4-5 last year.
Funnily enough it looks like we're in for a similar storm next week, almost 12 months to the day, the Grasshopper calling for a strong cold front to hit on Monday, possibly the "storm of the season" with potential for 40-50cms of snow over a three-day period. Whether or not next week delivers the amount of snow we saw this time last year remains to be seen. However, to quote the Grasshopper from his forecast this morning (Sat, Aug 4):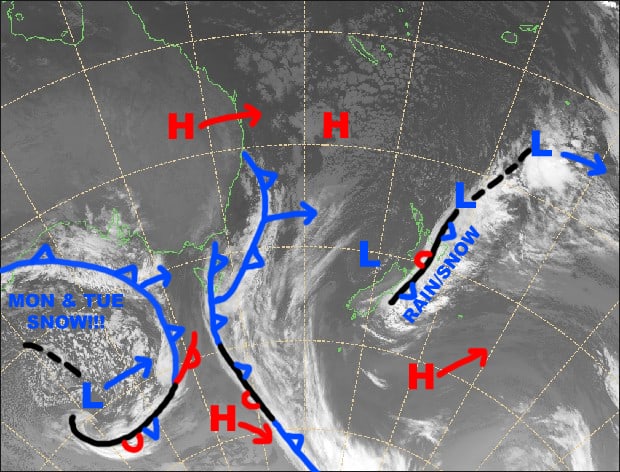 "We have entered into a particularly snowy era, thanks to the Southern Annular Mode, which is humming along in a negative phase, bringing all that cold air and those juicy fronts up closer to the Aussie Alps. Over the next ten days or so, we won't see an "H" symbol reach the Aussie Alps. It'll all be front after front, and wild winds from the westerly quarter as a series of lows track eastwards to the south. Snow accumulations will be around half a metre with much more on higher slopes."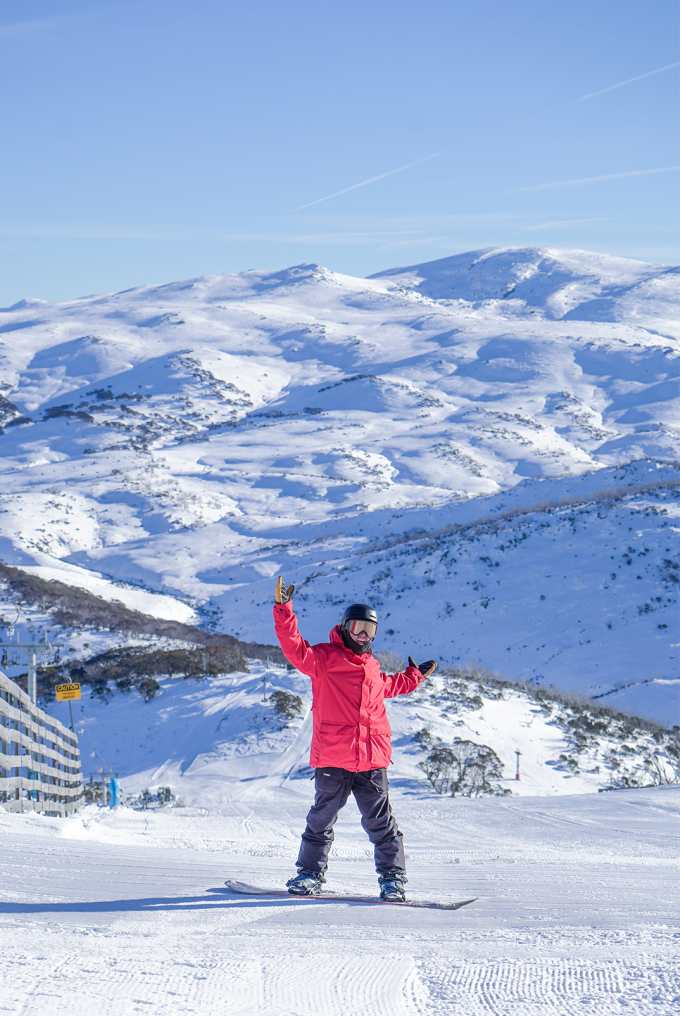 While that is a great forecast to start off the second half of the season, it is fair to say the past eight weeks have been pretty good with a consistently good cover of dry, packed snow, regular snowfalls, little rain, cold temps and plenty of snowmaking. I have had a lot of really good days on the hill with a bit of everything from fresh snow to perfect groomers and awesome days with light wind-blown powder.
The season started with a bit of a whimper on the opening weekend when the open terrain was a limited machine-made cover with just one lift open in Perisher, one in Buller and one in Baw Baw, but things changed dramatically within a week, a series of cold front crossing the Aussie Alps from June 11. The strongest was on June 14, dropping 20cms of snow, followed by another 20-30cms on the weekend of June 16/17.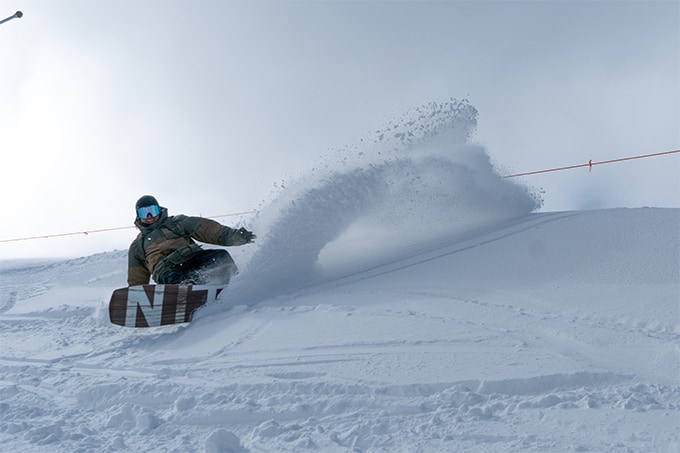 As the Grasshopper forecast, this storm was a season starter, dropping70-100cms of snow across the Australian Alps in six days, Hotham topping the count with 102cms.  The result was more lifts and terrain open in all resorts, perfect timing with school holidays around the corner. A good indication of how things can quickly can change with one decent storm is Perisher went from having one lift open on Front Valley then 10 days later on June 23 all four resort areas and 32 lifts were open.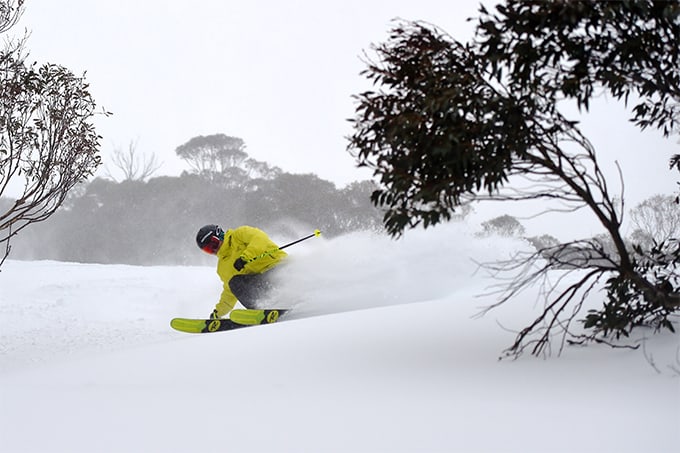 Of course, an early season storm like that doesn't set up a winter and when the first week of July saw temps has high as +8 an hour before sunrise, things were getting a little concerning. Fortunately, a couple of cold fronts were due the first weekend of school holidays and they came through as forecast and on the morning of July 9 our on-the-ground snow reporters were talking about three-day snow totals of 25-40cms.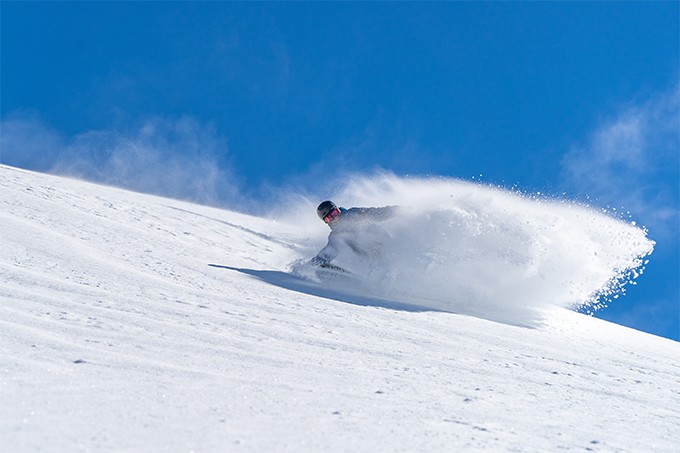 The next week was cold and sunny, the daytime temps barely getting above zero while it was very cold at night, the sub-zero temps maintaining the quality dry snow while the snowmakers had some big nights, the guns operating for an average 12 hours each night.  During that week the groomed runs were perfect every morning while the snow off-piste was dry and soft, creating some of the best school holiday conditions in a few years.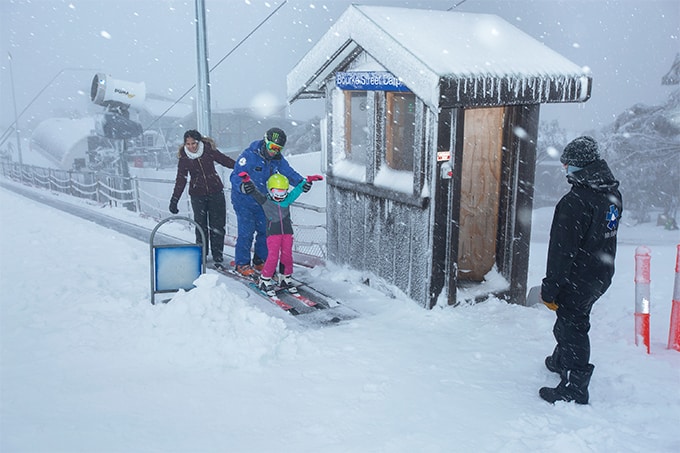 The second half of July saw regular top ups with 10cms falling on July 18, 25cms on July 20/21, 15 to 20cms on July 24. During the past week we've had another 45cms: 15cm last Sunday night, followed by another 10cms early Wednesday morning and then 10-15cms last night. The winds have also been consistent, WNW winds blowing around a lot of snow and creating a few days with classic light wind-blown snow, but also causing a few wind-hold issues at times.
This all leaves things looking good at the halfway mark of the season, the latest snow depth reading from Snowy Hydro at Spencers Creek coming in at 131.7cms, 34cms deeper than this time last year. As we pointed out in the comparison on the snow depths of the past decade, the current 2018 depth is above average.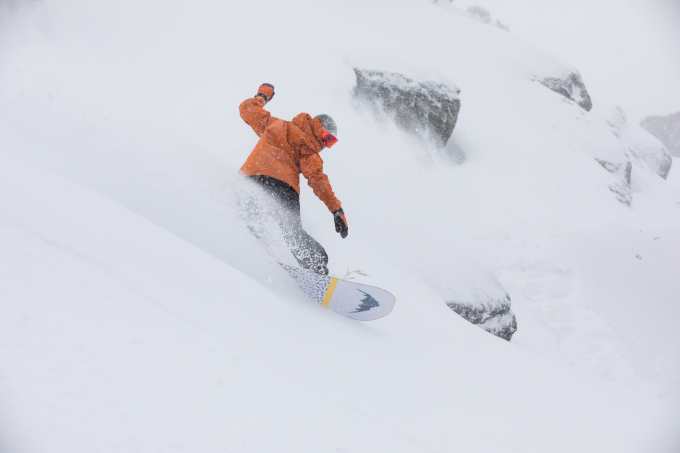 Given the forecast for the next few days, the second half of winter is going to get off to a good start, and we may see some of the best days of the season in the next week. Then the good news keeps coming, the Grasshopper calling for the chance of another decent snowfall next weekend. Whether that translates into a late August and September like we enjoyed last year is hard to say and we'll know a lot more when the Grasshopper publishes his outlook for the second half of winter on Monday. Stay tuned.