2022-2023 Japanese Snow Season Outlook – November Update
November 7th, 2022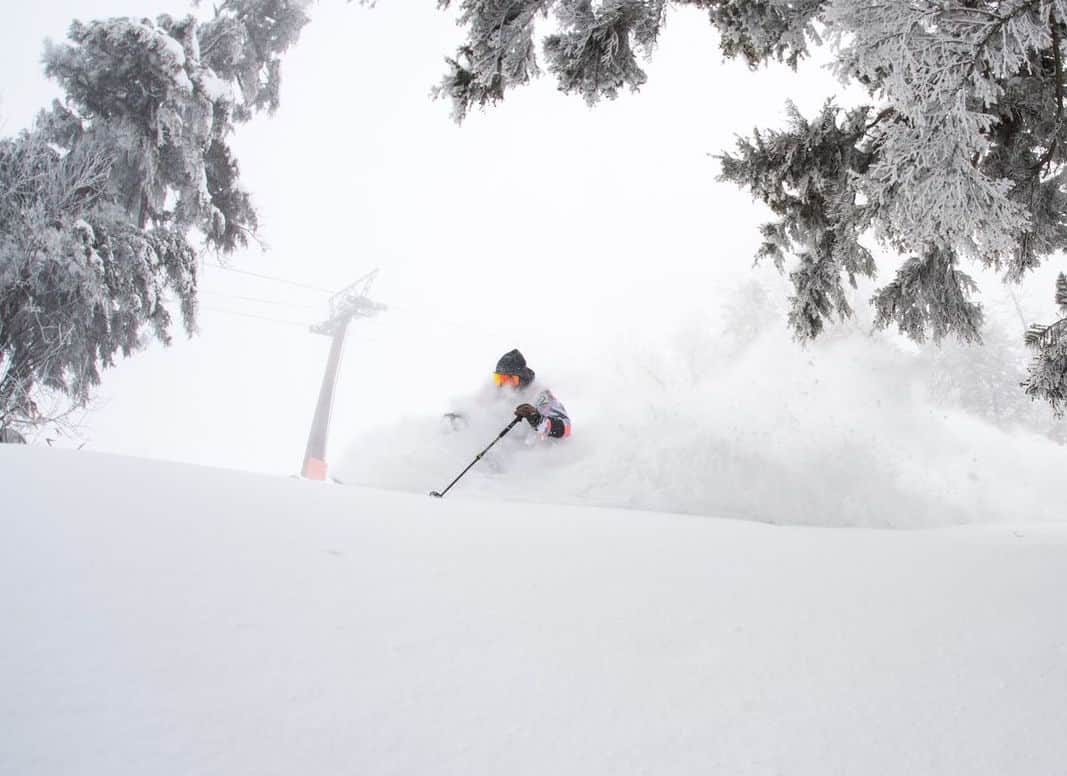 Mountainwatch | Grasshopper
Japan, a giant in the world of snow, currently lies sleeping under just a light dusting upon its high peaks. Things don't really turn on here until mid-late December, although some resorts at high altitudes aim to open late November or early December. The race to be the first to open has already been won by Snow Park Yeti, which sits in the foothills near Mt Fuji. Their gates opened the 22ndof October, thanks to over half a million tonnes of artificial snow.
The next two months can be an anxious time as we wait for the Japow Machine to wind up, and it can be a risky time to plan a trip here – you may, or may not, score regardless of low crowds.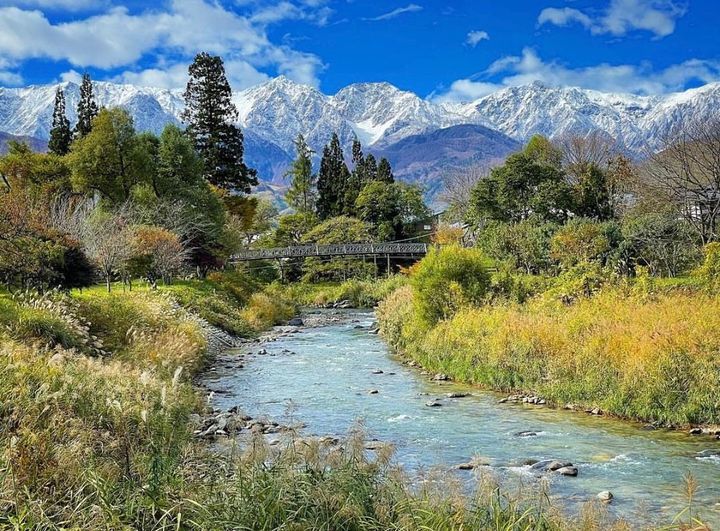 First, the Eurasian Continent needs to cool down enough for the Siberian High to become firmly established. It's the engine room behind the Japow Machine, providing an almost endless supply of super cold, dry air, which picks up moisture as it blows over the Sea of Japan. The establishment of a strong Siberian High may be aided by autumn snow cover over Siberia, which is looking good right now with more than usual.
Japan's Meteorological Agency, the JMA, expect December is most likely to be cold with more precipitation than average along the Sea of Japan side, especially over central and western Honshu. This gives us more hope for a strong start to the season and is consistent with their cold-season forecast issued last month, where cold temperatures and above average snowfall is likely.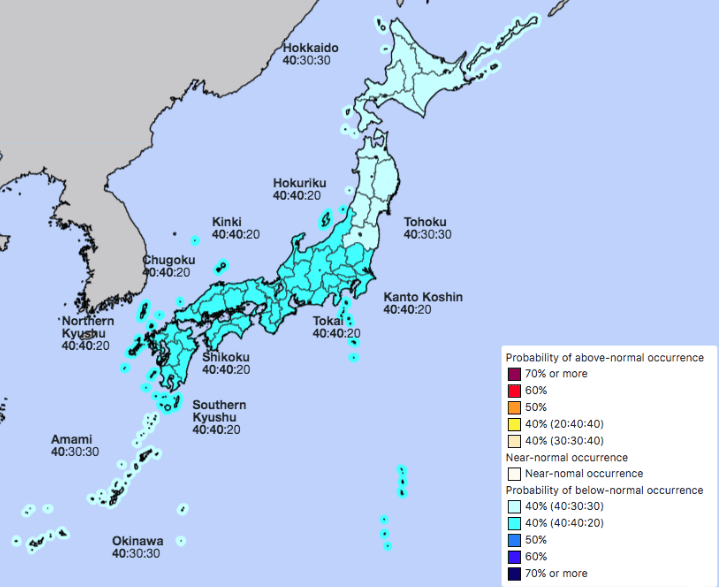 The JMA's season forecast is strongly influenced by La Nina, which is still doing its thing in the tropical Pacific. As I mentioned in the previous outlook, La Nina's can be quite the charm for Japanese powder. It's likely that La Nina is near its peak and we can expect it to gradually weaken over the coming months, reaching neutral thresholds sometime in January or February in what will be a relatively short-lived event.
Overall, seasonal models still look favourable for a great season, with a strong showing of the East Asian Winter Monsoon, although perhaps a little less glossy than they did a month ago. This is especially the case when looking out to March, reflecting the early waning of La Nina. In particular, low pressure anomalies over Japan aren't quite as strong and drop away towards the end of the season.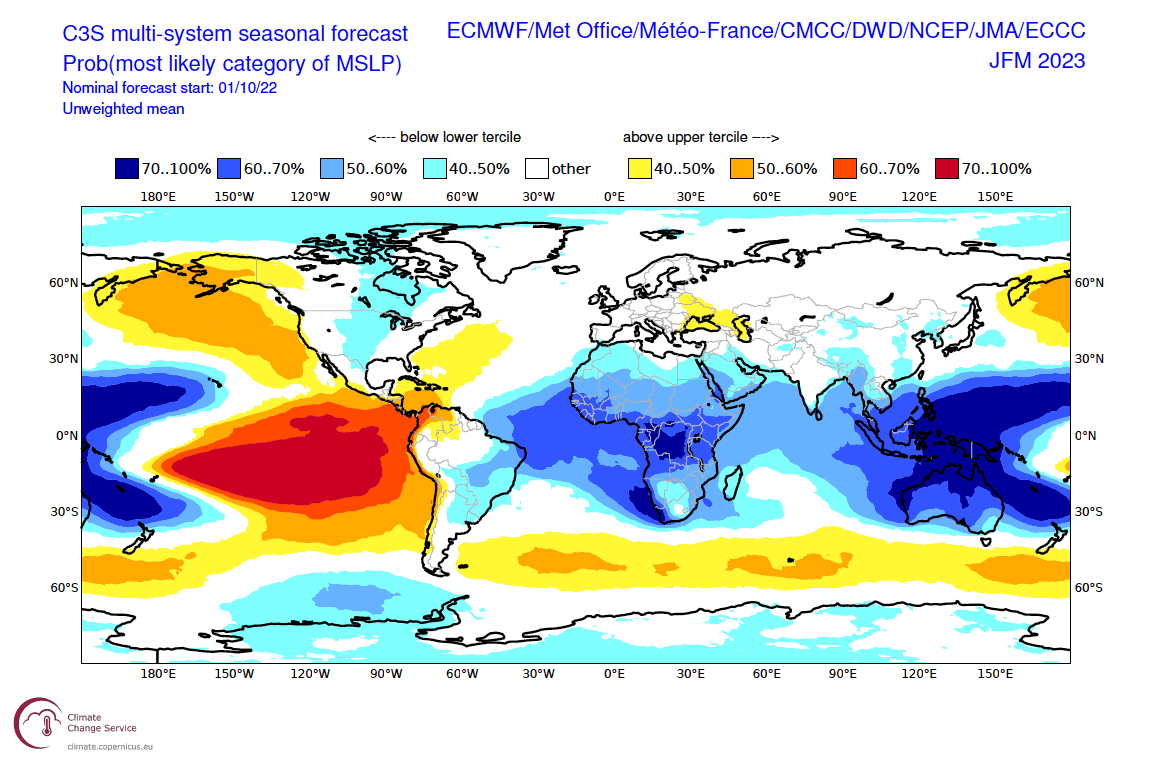 In conclusion, the scales are still tipped towards an above average season here in Japan, especially in central and western Honshu. On Hokkaido, probabilities between scenarios are a bit tighter, which may be a good thing as too much snow here can be really hamper operations.
That's it from me folks. The excitement is becoming palpable. I'll update this outlook at the start of each month and my weekly Japan forecasts will start mid-December, once things fire up.
Grasshopper