$35m Development plans announced for Coronet Peak and The Remarkables
November 1st, 2018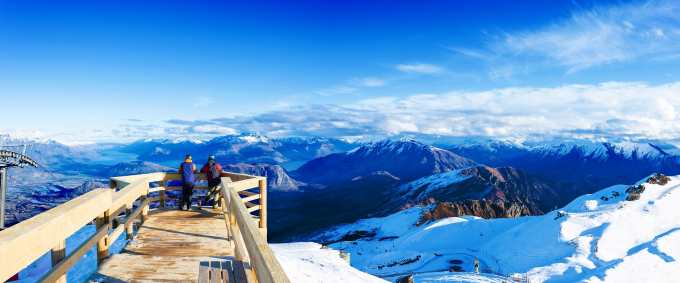 Mountainwatch | Press Release
Thursday, November 1:
Queenstown skiing is about to get a whole lot better with Coronet Peak and The Remarkables ski fields proposing major upgrades to the mountains as part of their wider vision, a vision that includes summer operations and access to exciting new terrain.
The $35 million of upgrades for the 2019 season include a new 6-seater express chairlift from the base of The Remarkables opening up access to brand new trails and providing fast laps through Remarks Parks; four parks plus the Southern Hemisphere's only Burton Stash (a world-class terrain park with large natural based features).
Over the basin at Queenstown's closest mountain, Coronet Peak, an upgraded Telemix (combined gondola/chairlift) will replace the current Coronet Express with a mix of chairs and gondola cabins for the 2019 season that starts mid- June. The Coronet Peak upgrade is part of the mountain's preparation for 2019/2020 summer operations that will include mountain biking.
NZSki, who operate Coronet Peak & The Remarkables, intends to build these lifts during the coming summer if regulatory and Department of Conservation consents are obtained.
CEO of NZSki Paul Anderson says the major plans keep up with demand and growth.
"We've had an absolute record winter at Coronet Peak and The Remarkables and these developments along with our future plans for growth are absolutely key to the future here in Queenstown. Both Coronet Peak and The Remarkables are much-loved ski fields with a loyal following. Both of these mountains are part of the fabric of the Queenstown and wider community, and integral to our winter lives.
"We recognise the demand to continue to offer exciting and safe experiences at a world-class standard. With that comes responsible and sustainable development to keep up with the latest innovations in technology and safety, as well as with the expectations of guests including our locals.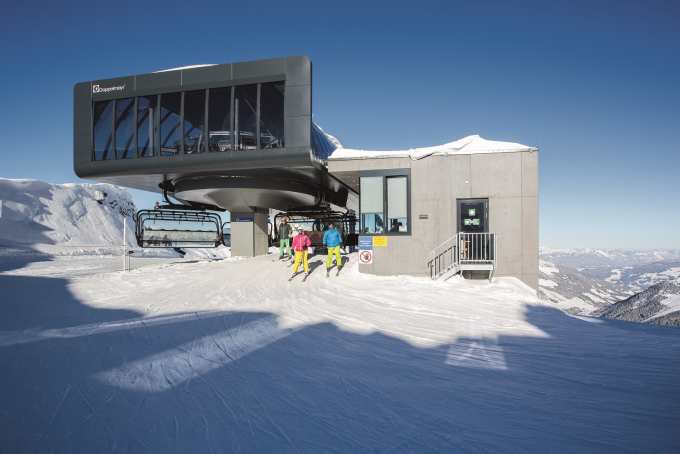 The Sugar Bowl development at The Remarkables
At The Remarkables, a large project is about to start – the entire redevelopment of the Sugar Bowl basin. This incorporates a new high-speed D-line Doppelmayr 6-seater chairlift starting from the base area and opening trails that were previously harder to access or off-piste.
Paul explains that it's not just replacing the current Sugar Bowl lift, but essentially moving it.
"We have identified a new pathway up the mountain, creating a whole new trail network, adding to the existing terrain including the four terrain parks on offer."
The new lift line will become the Sugar Bowl lift. It will take guests from the base area and drop them off at the top of the parks, offering skiers/riders repeatable faster runs through The Stash, Serpentine, Cross fall and below.
It opens up nearly 2.5km of new trails, suited to low intermediate abilities right through to black runs.
Paul says that with snowmaking to be installed as part of the plan, there is greater guarantee of snow coverage.
"It's exciting for us to be able to access terrain within our ski area that was currently off piste to build on our offering. This is a whole new side of the mountain to play in! We are also talking about 36 new snowguns in that area of the mountain.
"Development of Sugar Bowl is the next step of our future plan for The Remarkables," says Paul.
The Future developments at The Remarkables – including The Doolans
"Following this major upgrade, we will look to replace the Shadow Basin chairlift with a new high-speed lift which will position us for further expansion. We've always been open about the need to expand the ski area into The Doolans and we will continue to talk with DOC about how we can make this terrain available to our guests in the future. This would increase the skiable terrain of The Remarkables significantly with a trail network developed in what is undoubtedly some of the region's best terrain.
Paul says the ski field operator is committed to growing these developments sustainably.
"As well as being committed to providing a great experience, from best terrain and facilities to keeping our pricing competitive, we are committed to working with DOC to preserve and enhance the stunning environments we operate within. We firmly believe that through our commitment to native revegetation and predator control, these environments can be better than they would be without us.
After all, our landscape is the backbone to our operations and the reason we love what we do.
"Both projects will minimise effects on the surrounding environment. Just one example is the harvesting and replanting of any vegetation including wetland plants in the area of disturbance.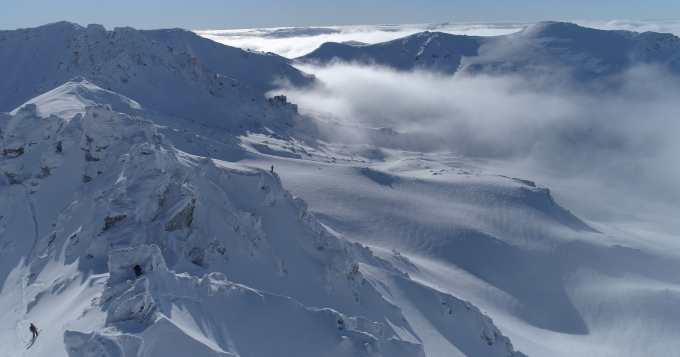 About the new Coronet Peak Express Telemix
Paul explains that Coronet Peak's Coronet Express will be replaced with a new high-speed Telemix, from Leitner Ropeways of Italy.
The Telemix combines a 6-seat chairlift with gondola cabins, which are ideal for sightseeing and summer operations. In winter, the lift will operate predominantly as an express chairlift, whereas in summer the chairs will be dedicated to mountain-bikers and gondola cabins will be incorporated for sightseers.
"This will completely change the experience for guests, whether they are skiing or snowboarding or just going up to see the jaw-dropping 360-degree views over Queenstown," he says.
"It will offer more comfortable seating, weather protection, a swifter ride and of course better acoustics for riders to boast about their last run!
The Telemix is designed for a capacity of 3000 people per hour and runs efficiently at 5.0 m/sec, increasing capacity and minimising queueing time.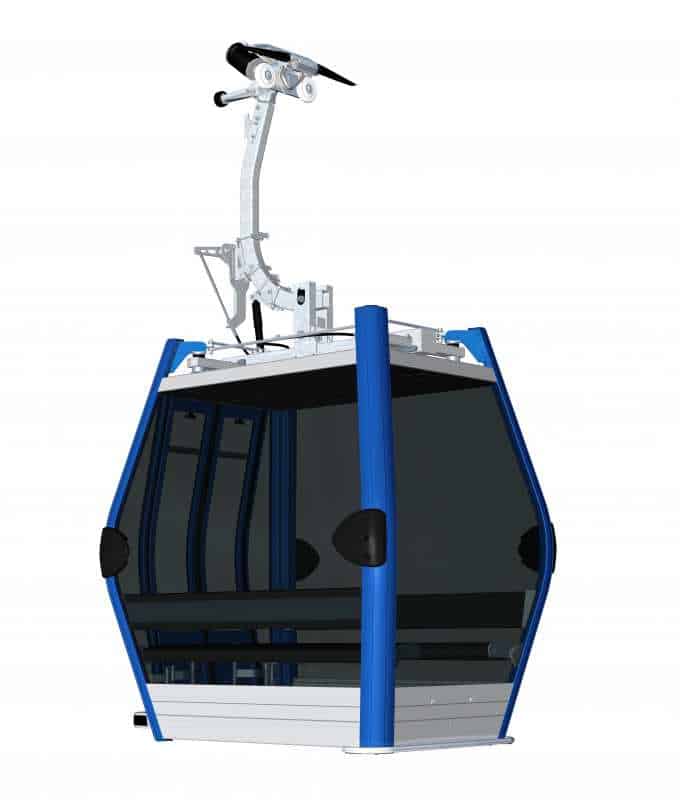 Summer Operations at Coronet Peak, including Mountain Biking
Paul says the bigger vision for the new Telemix is to start summer operations at Coronet, which is only 20 minutes from downtown Queenstown on a tar-sealed road.
"As a tourist hub, we have long recognised that Coronet Peak has all-year potential, drawing crowds to see the facilities, views and to walk or cycle the existing trails.
"It's exciting that Nigel Kerr, who has been the Ski Area Manager at Coronet Peak for two seasons, has that vision too and has been leading the way to winter and summer operations.
"The new lift is the first major part of that puzzle as we work toward opening Coronet in summer next year," says Paul.
The year-round summer operation allows access to thousands of local, national and international visitors to Coronet Peak.
Paul says, "We currently have hundreds of people hiking and mountain biking on Coronet Peak during the summer months. We want these people to maximise their experience and so we will be creating world class mountain bike trails and experiences during these summer months".
With summer lift access to the top of Coronet Peak, guests will also experience breath taking views over Queenstown and the surrounding Wakatipu basin.