Akita: Cultural Immersion in Honshu's Deep White North.
February 27th, 2021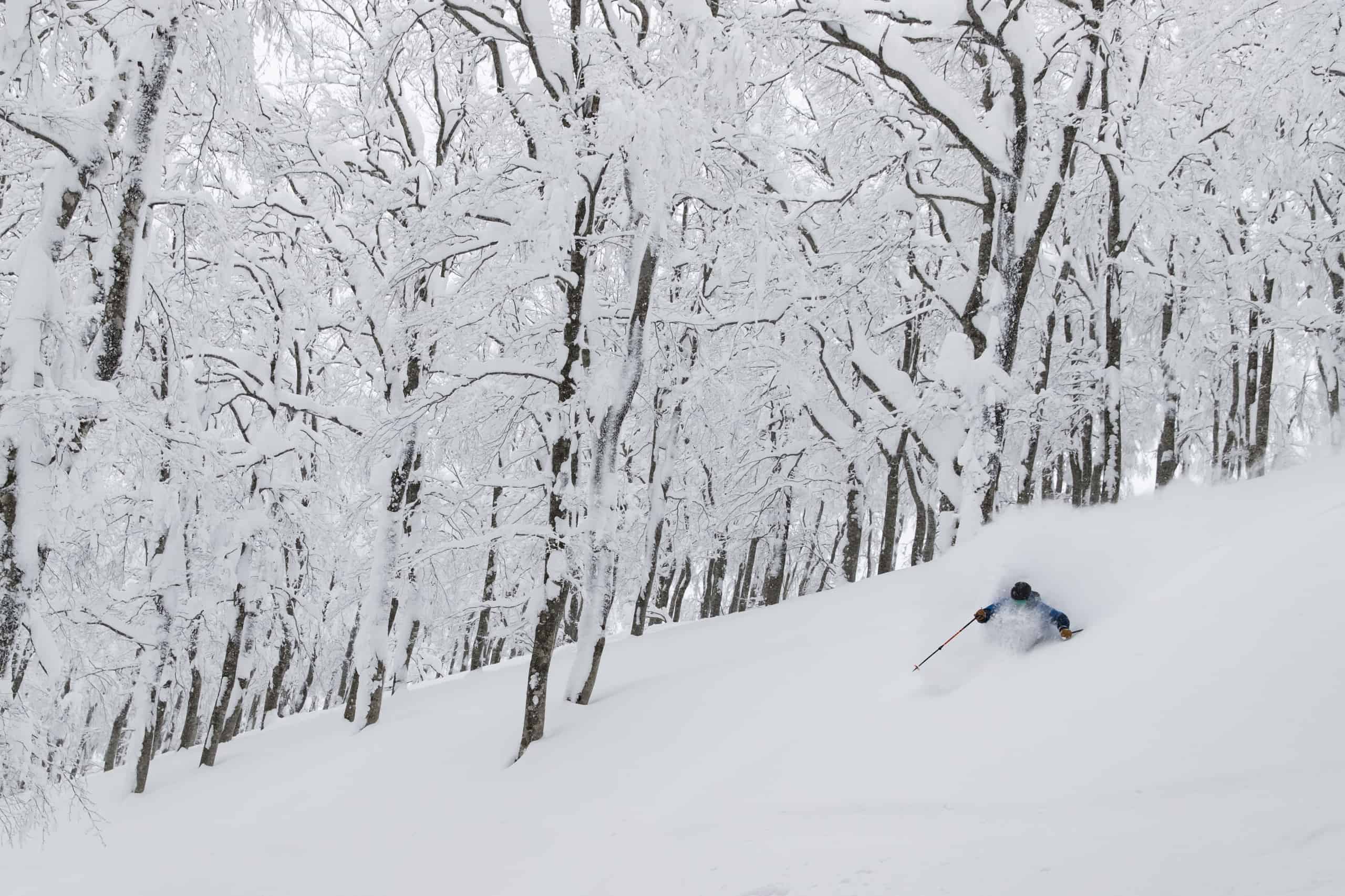 Mountainwatch | Drew Jolowizc
It's no secret Japan's become an increasingly popular destination for those seeking deep powder snow and cultural immersion.  During the winter months both Honshu and Hokkaido are the recipients of large volumes of snow from the powder tap that is the Sea of Japan.
Spread across Honshu there's literally hundreds of resorts to choose from, which can be overwhelming when deciding upon where to spend your hard earned. For those who like to explore off the beaten track, the Akita prefecture in Northern Honshu is emerging as a destination for those who seek culture, deep powder with minimal competition for fresh tracks (i.e., none).
The Akita prefecture (meaning autumn rice paddy) is part of the Tohoku region in Northern Honshu.  Up until now major industry included rice farming, fishing and forestry.  During a visit to the region in February 2020 It was apparent to me tourism was to be a worthy addition to this list.  Here's what I found.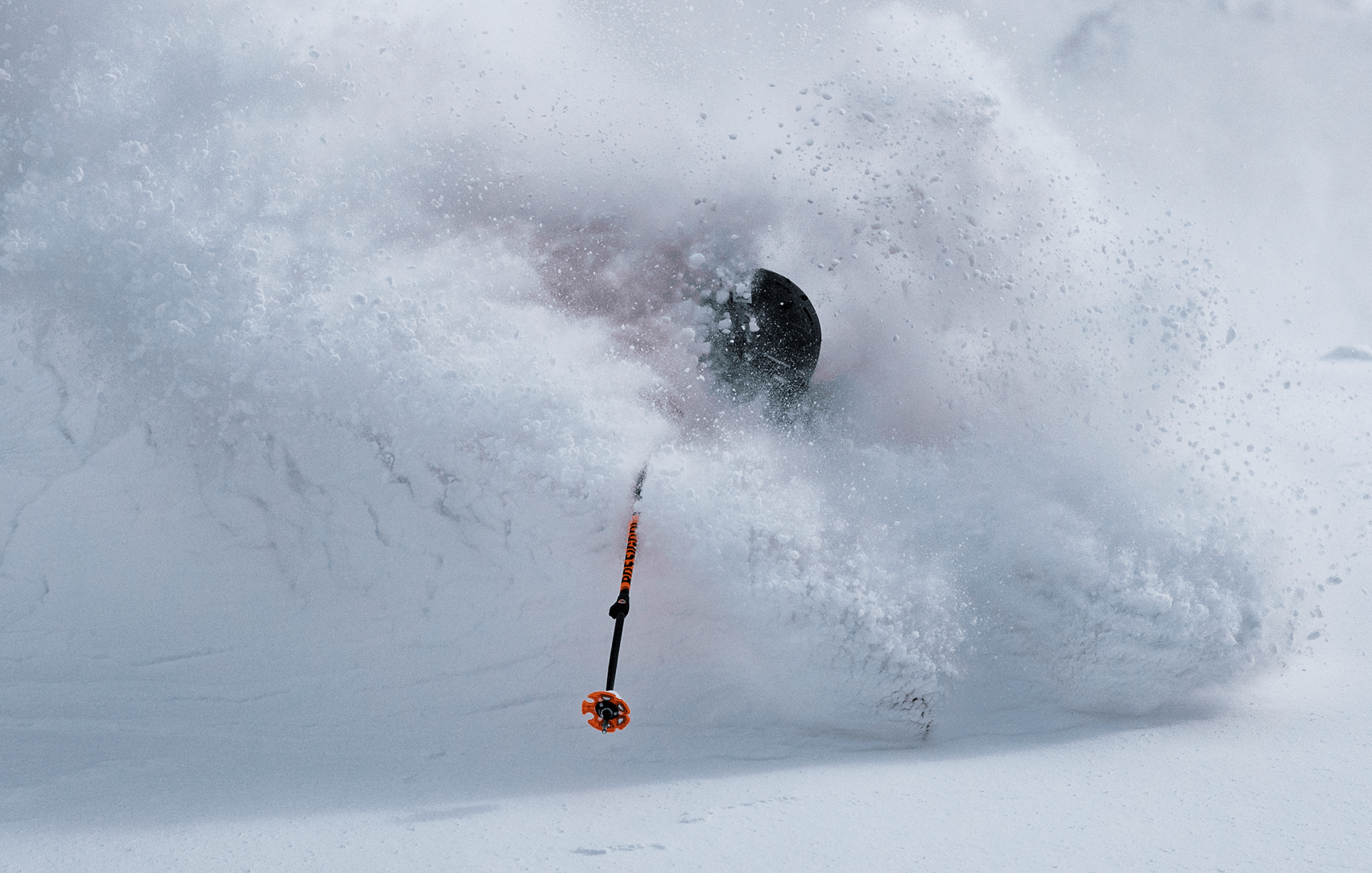 Firstly, the skiing:
Ani Resort: Situated on the slopes of Mt. Moriyoshi, Ani is a powder nirvana well and truly off the mainstream radar.  One Gondola and two double chairs service the majority of the vertical.  Here you'll find some of the best tree skiing in all of Japan.  A mixture of Japanese Beech trees and mature pine forests are in abundance.
For backcountry enthusiasts the options are many and varied.  As with all backcountry travel, assess the conditions and carry all the appropriate equipment.  If new to the area, it's a good idea to hire a guide.  We enlisted the services of Riki Japow Guide(@rikijapowguide).
Snow Monsters:  At the top lies the famous Snow Monsters.  Akita's harsh winter climate produces Hoar Frost, a key ingredient.  Ani is one of the top three locations in all of Japan to view these frosty trees and tours can be arranged through the resort (www.aniski.jp).
Accomodation: We stayed at Hotel Fusch, a cool little hotel with western and  Japanese style rooms. It's located near the base of the resort and  the offer choice of western or traditional Japanese breakfasts and dinners and have shuttles to transport guests to and from the ski resort and to the railway station.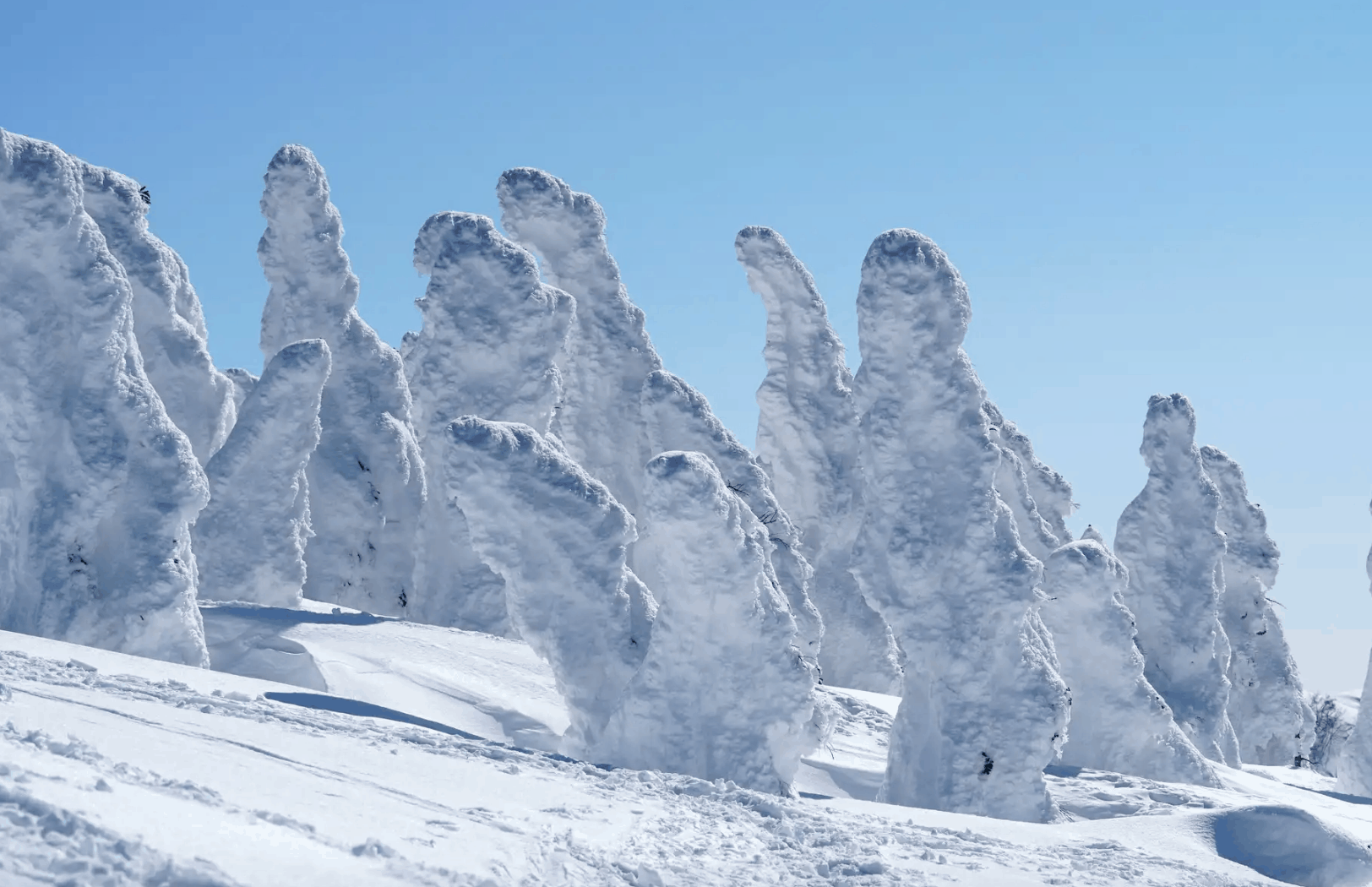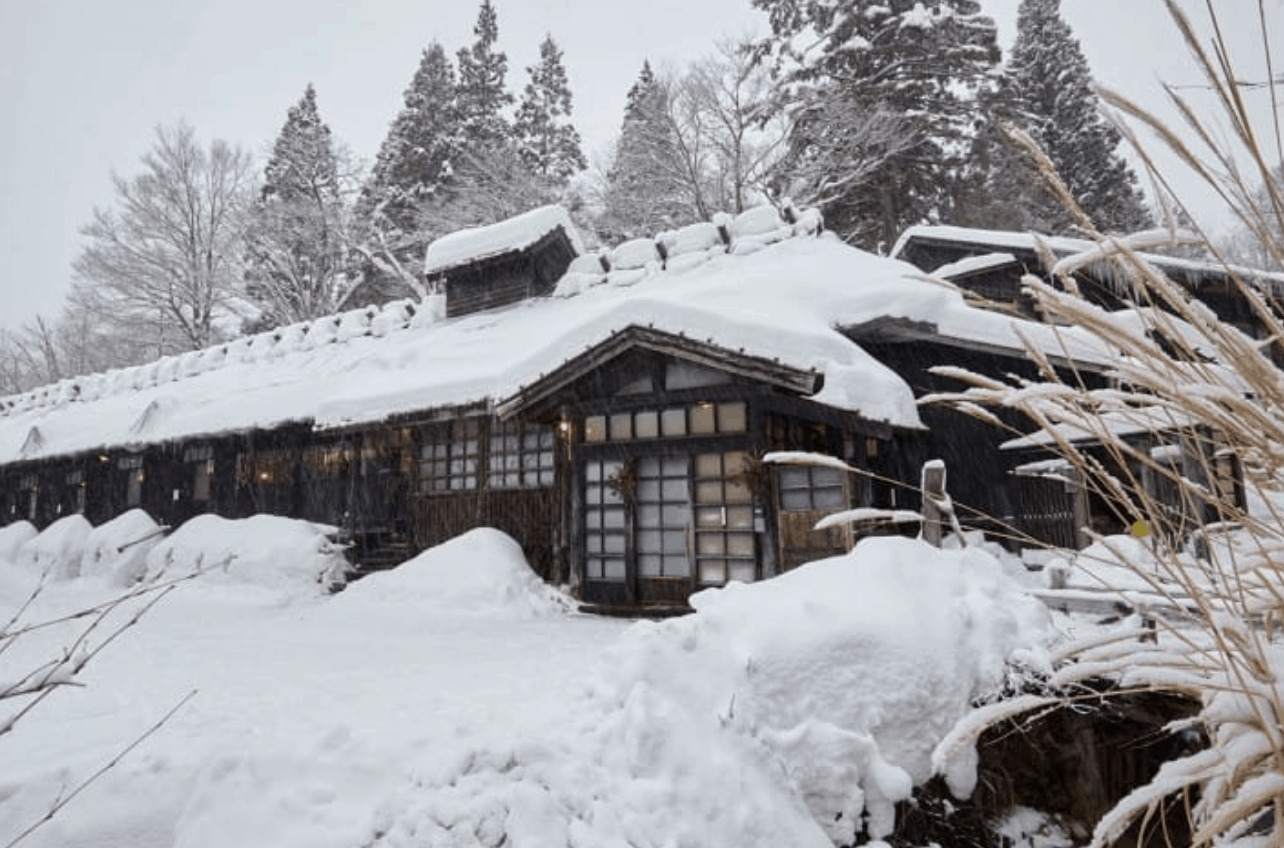 Tazawako Resort:  Another of Akita's more prominent resorts is Tazawako.  Again, much like Ani, you can expect to find zero competition for fresh tracks on a powder day.  Two hooded quads and four double chairs access 100 hectares of on-piste terrain offering up 608 metres of vertical.
Snow quality is often superb due to its northerly latitude, with most slopes having a favourable northwest orientation keeping the snow drier and deeper for longer. Tick!
There's terrain for all abilities with something to suit the whole family.  In parts the tree skiing is superb with a good variety of spacing.  Above the resort there is some impressive backcountry options when the weather cooperates.  You can even hire a guide and rent safety equipment from the base lodge.  Visit www.tazawako-ski.com for details.
Thee is no village at the base of Tazawako but there a number of nearby  accommodation options  including Tazawako Kogen Village (4kms distance) and Nyuto Onsen (7kms).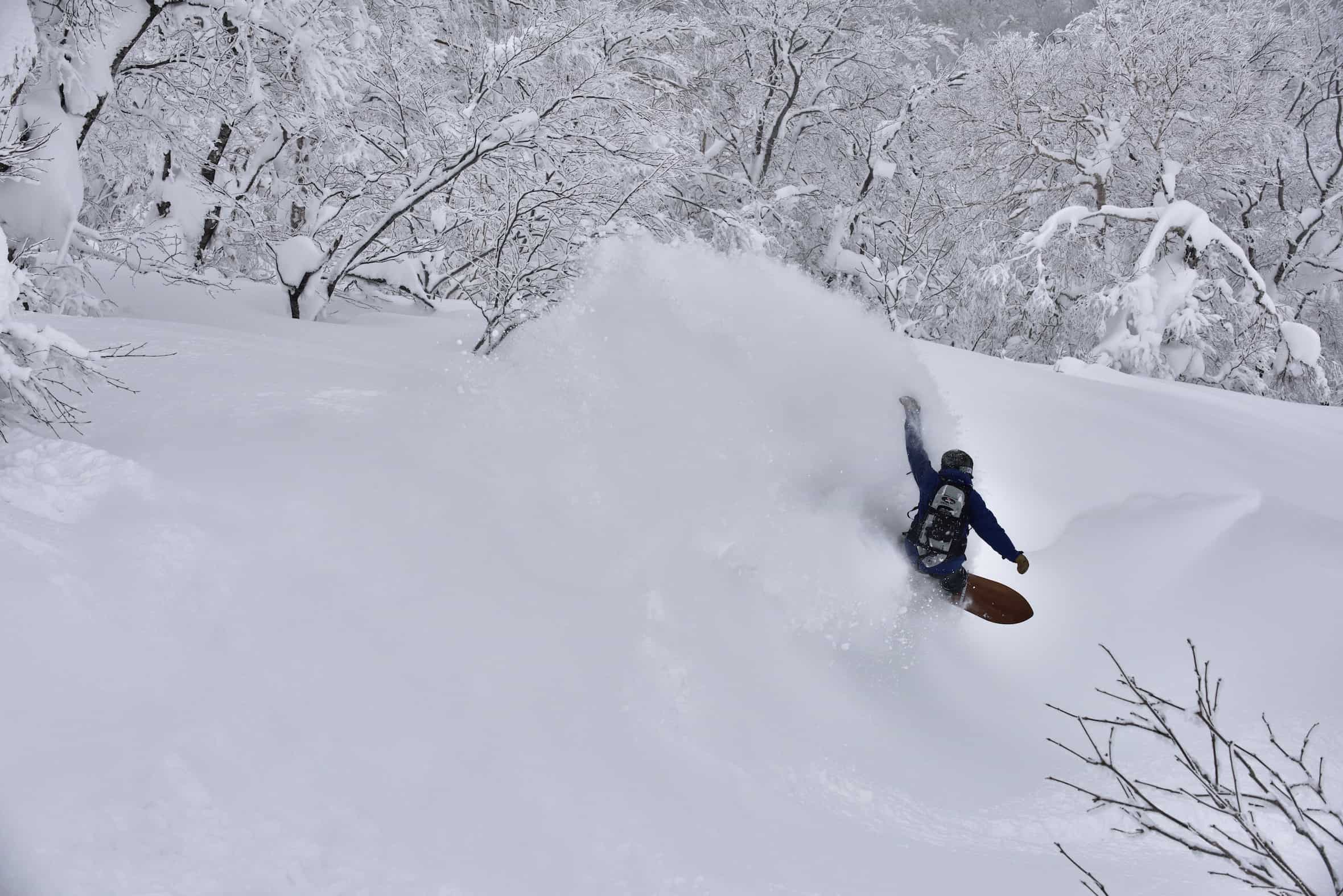 Must see sights:
Lake Tazawa:  At the base of Tazawako Resort is where you'll find Japan's deepest inland lake. Lake Tazawa is 423 metres deep and doesn't freeze, even in winter.  There are several hot spring resorts within close proximity popular with tourists also. Access from Tokyo is straightforward, simply take the Akita Shinkansen and hop off at Tazawako Station.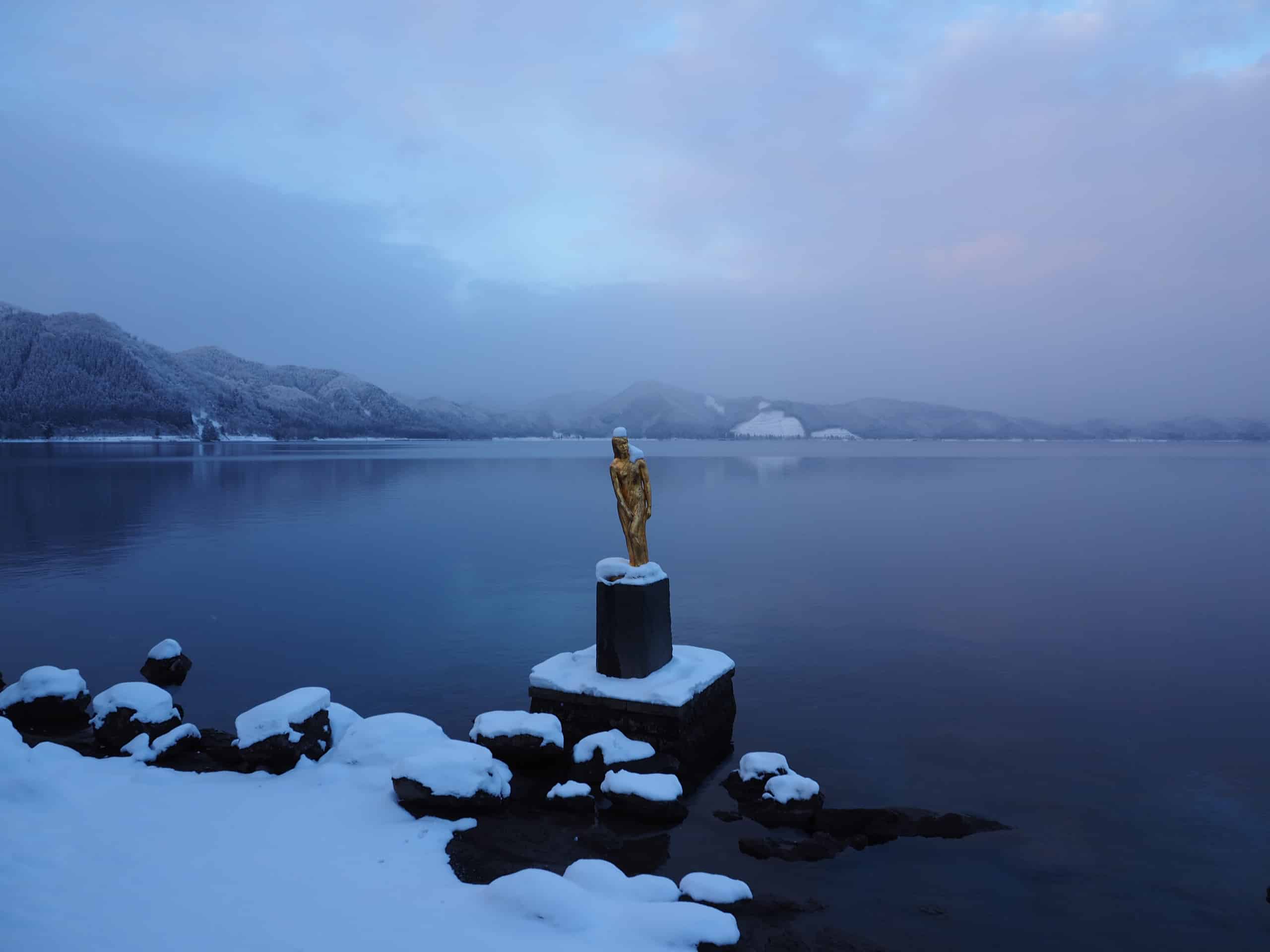 Nyuto Onsen Village:  Located close to Lake Tazawa is a collection of Onsen Ryokan collectively known as the Nyuto Onsen village.  The history of the village dates back 300 years with the oldest Ryokan 'Tsurunoyu' being the most famous inn.  The baths in the village can be used by day trippers as well as guests, for a small fee.
Akita Nairiku line (take a train back in time): This is arguably Japan's most scenic rail route.  For access take the Akita Shinkansen from Tokyo and transfer at Kakunodate Station. These historic colourful carriages operate on a 94 kilometre stretch of track travelling through Akita's beautiful rural villages.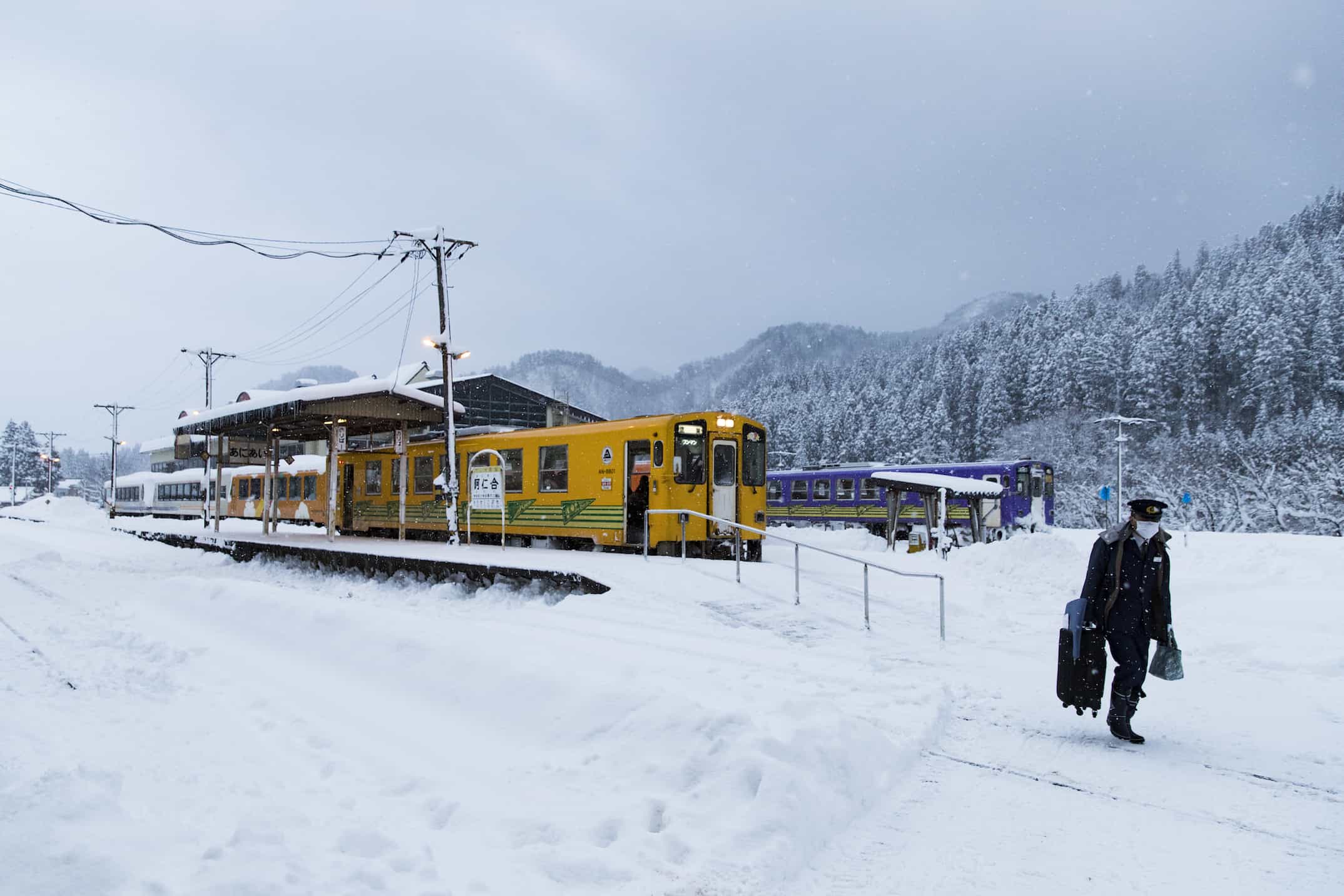 It's like being transported back to another time.  Old farmhouses and fields blend seamlessly with the mountainous landscape providing stunning views, it's hard to know where to look.  These carriages by no means move fast and you wouldn't want them to, with breathtaking scenes in every direction.  The train driver will even stop along the way providing time for Instagram worthy photos.
Yokoto Annual Snow Festival:  It's only fitting that one of the snowiest places on the planet has its own snow festival. Held in Komyoji Park in Yokoto City, this event dates back 400+ years.  One of the features of the festival is the creation of more than 100 Kamakura igloos.  Inside each carefully sculpted igloo you'll find offerings of sake and rice cakes. The spectacle is best viewed at night when lights illuminate the snow sculptures creating a warm inviting atmosphere. The festival is held in February each year.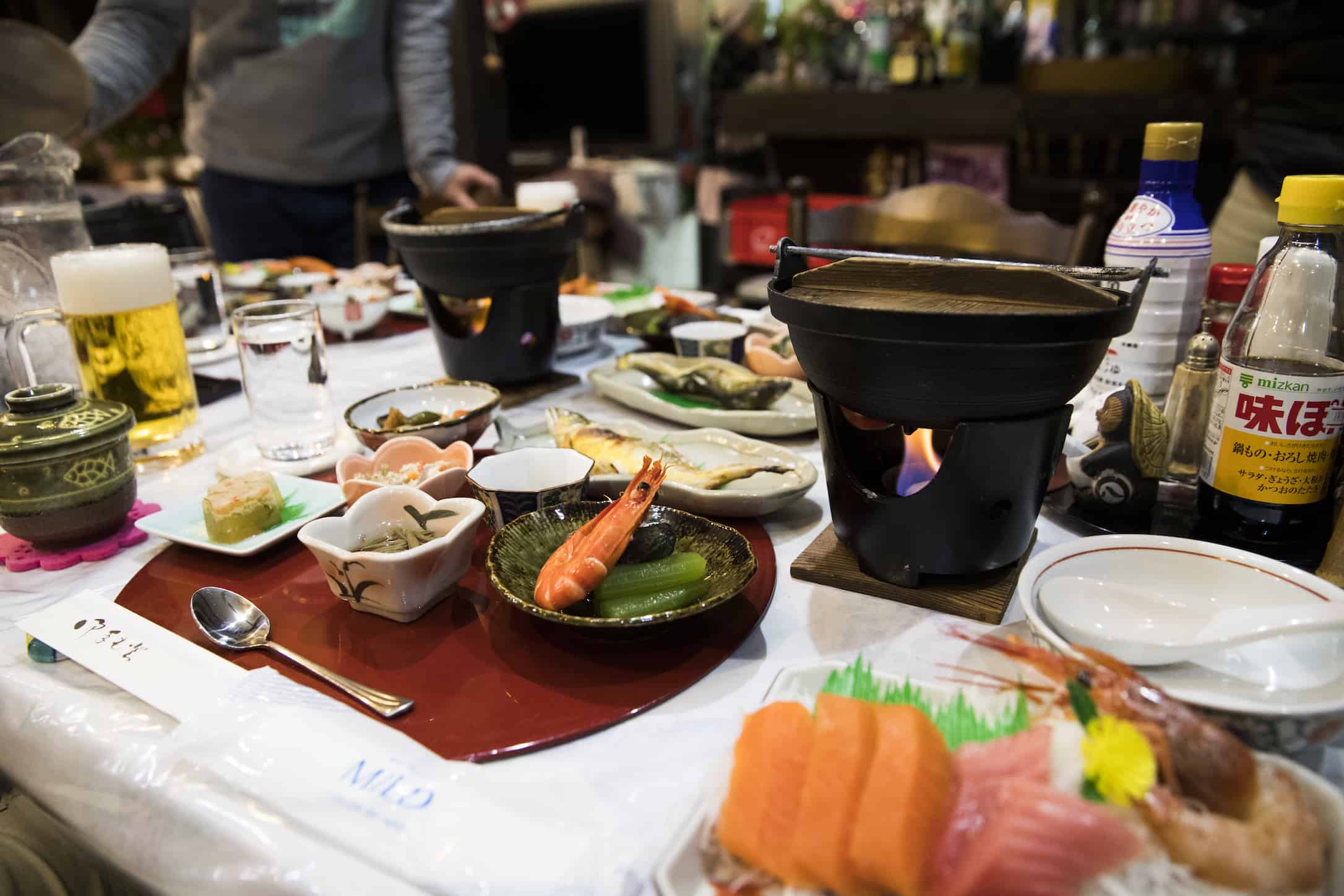 Food and drink:
When busy enjoying all that Akita has to offer, don't forget to eat and drink. Ishiyaki Cuisine is a traditional way of cooking seafood where red-hot rocks are placed into water containing the freshest seafood you can imagine, producing a delicious soup style broth.
To complement Ishiyaki cuisine, Tazawako Brewery is a local company producing award winning beer in the region. They pride themselves on superior bottle conditioning and do not filter their beer during the packaging process.  Supporting local industry, they source local malt produced in the Akita region for production.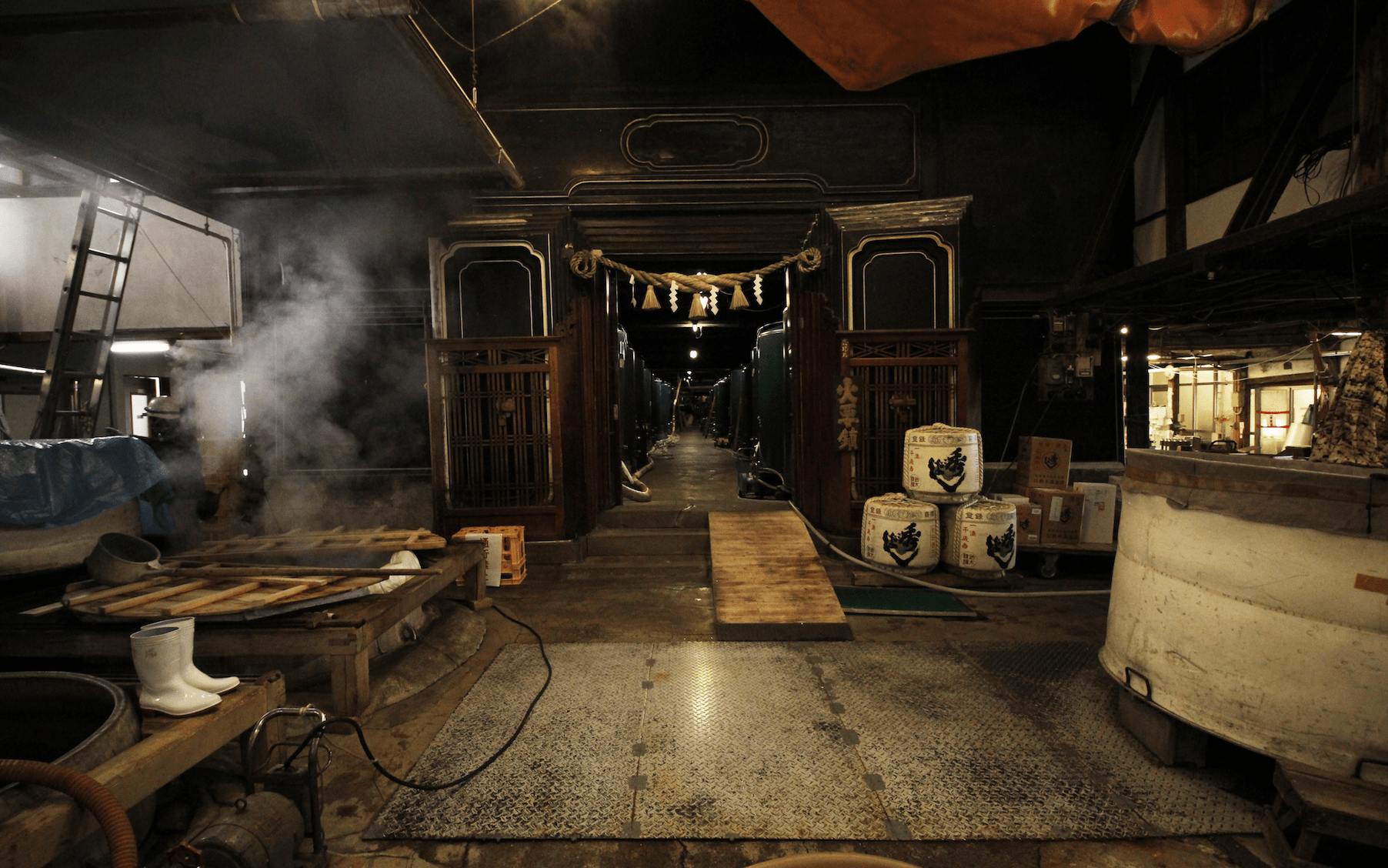 For those seeking an alternative holiday to the more mainstream resorts, Akita offers everything one could ask for.  By searching off the beaten track, around the corner or taking the train to the next stop you will be rewarded with some of the deepest powder snow imaginable. Couple this with Akita's rich culture and history, all the key ingredients are here.  When borders open up and travel resumes be sure to visit Akita and be richly rewarded.