Alpine Odyssey for Our Yarning – Huw Kingston Leaves on His Long Winter Journey
August 1st, 2022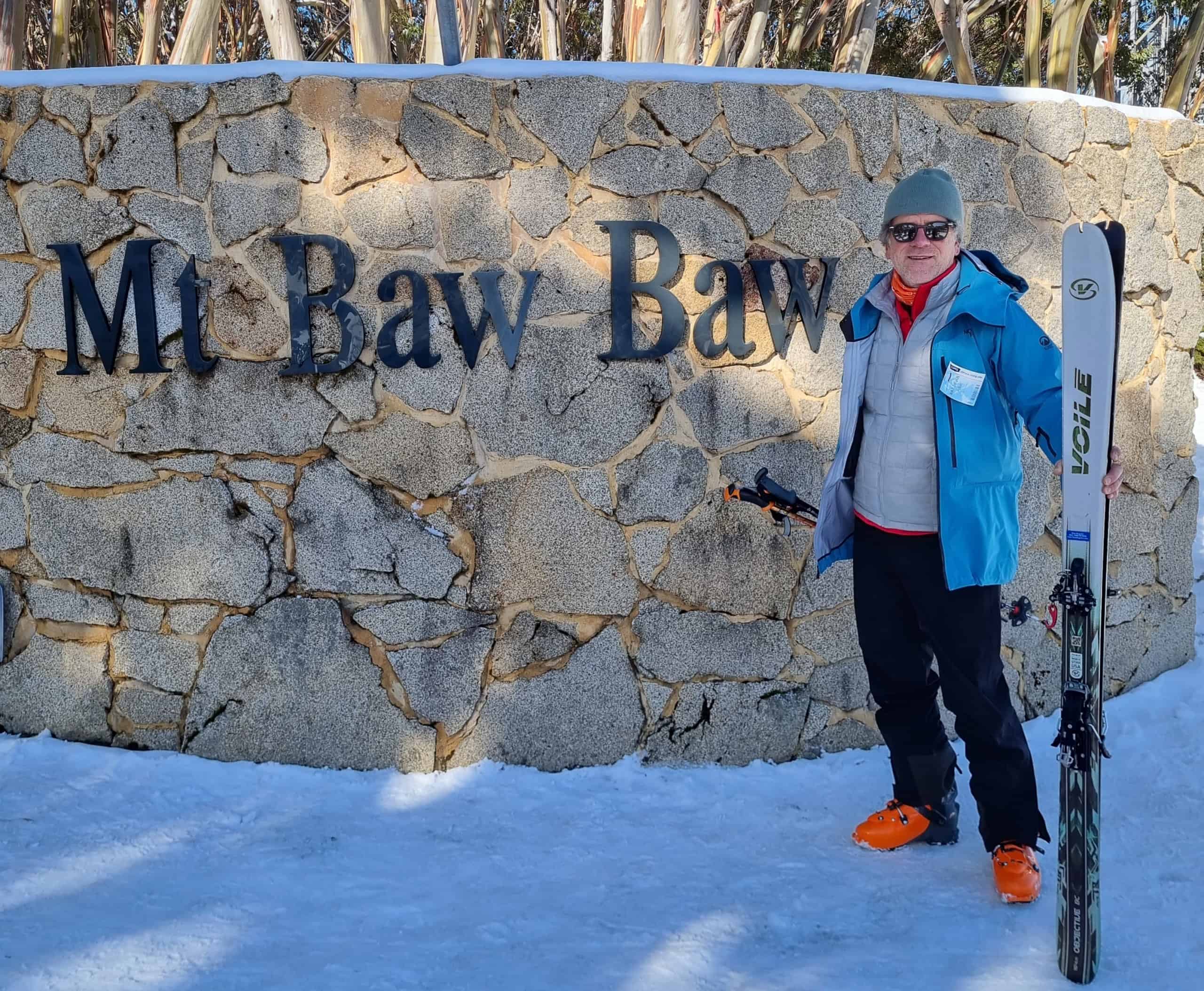 Mountainwatch | Press Release
In a journey expected to take some 50 days, Huw Kingston, 59, will ski the 700km length of the Australian Alps this winter and, along the way, ski at each of the 12 snow resorts. His Alpine Odyssey aims to raise $50,000 for Save the Children's Our Yarning project.
Yesterday morning, under blue skies, Huw shouldered his big pack and skied away from the Victorian resort of Mt Baw Baw. Next stop Mt Stirling/Mt Buller in about 2 weeks.
"Before every big trip there is a bit of nervousness, a sense of what will the mountains throw at you, but it's great to be on the way," said Huw. "On Friday I skied at Lake Mountain, the first of the dozen snow resorts, but my time there was so important for another reason. With thanks to the Taungurung Land and Waters Council, I was honoured to be given a Smoking Ceremony and Welcome to Country.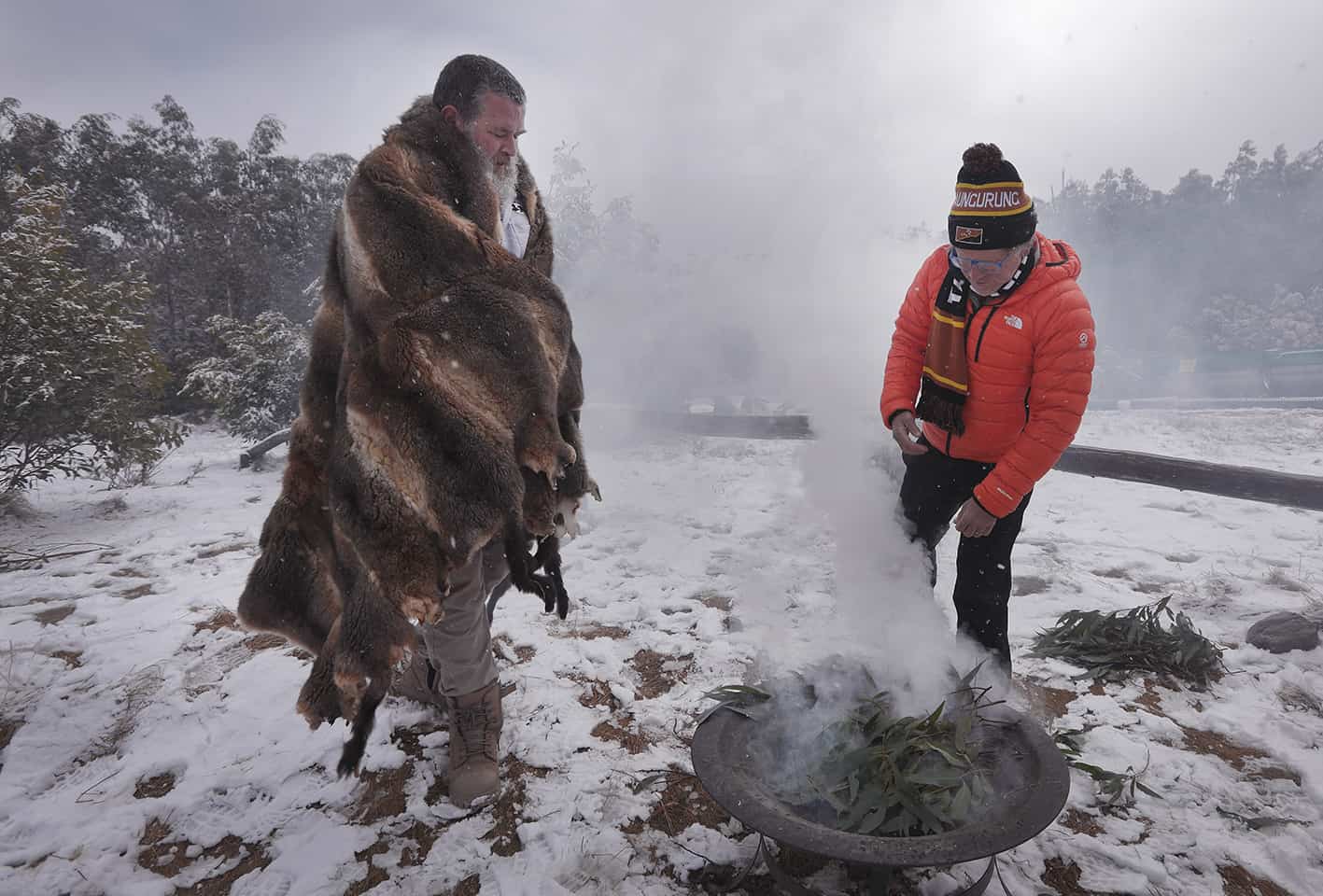 "My hours with Taungurung Elder, Uncle Shane, taught much and offered strength and acceptance for the undoubted challenges ahead. Uncle Shane and I also discussed everything from the regathering of stories in the Alpine country, the links these stories have to mobs as far away as the Central Deserts, the plight of the Bogong moth, reconciliation and the endless uses of a possum cloak. I know nothing, but I know a little bit more."
Huw's journey has a strong Indigenous link given he has set out to raise $50,000 for Our Yarning, a wonderful project that produces books for Indigenous Australian children, written and illustrated by Indigenous authors and illustrators, telling their stories, stories that are so important to retain in Australian culture. Our Yarning is a project of Library for All, a fully owned entity of Save the Children Australia, a charity for whom Huw is a long time Ambassador.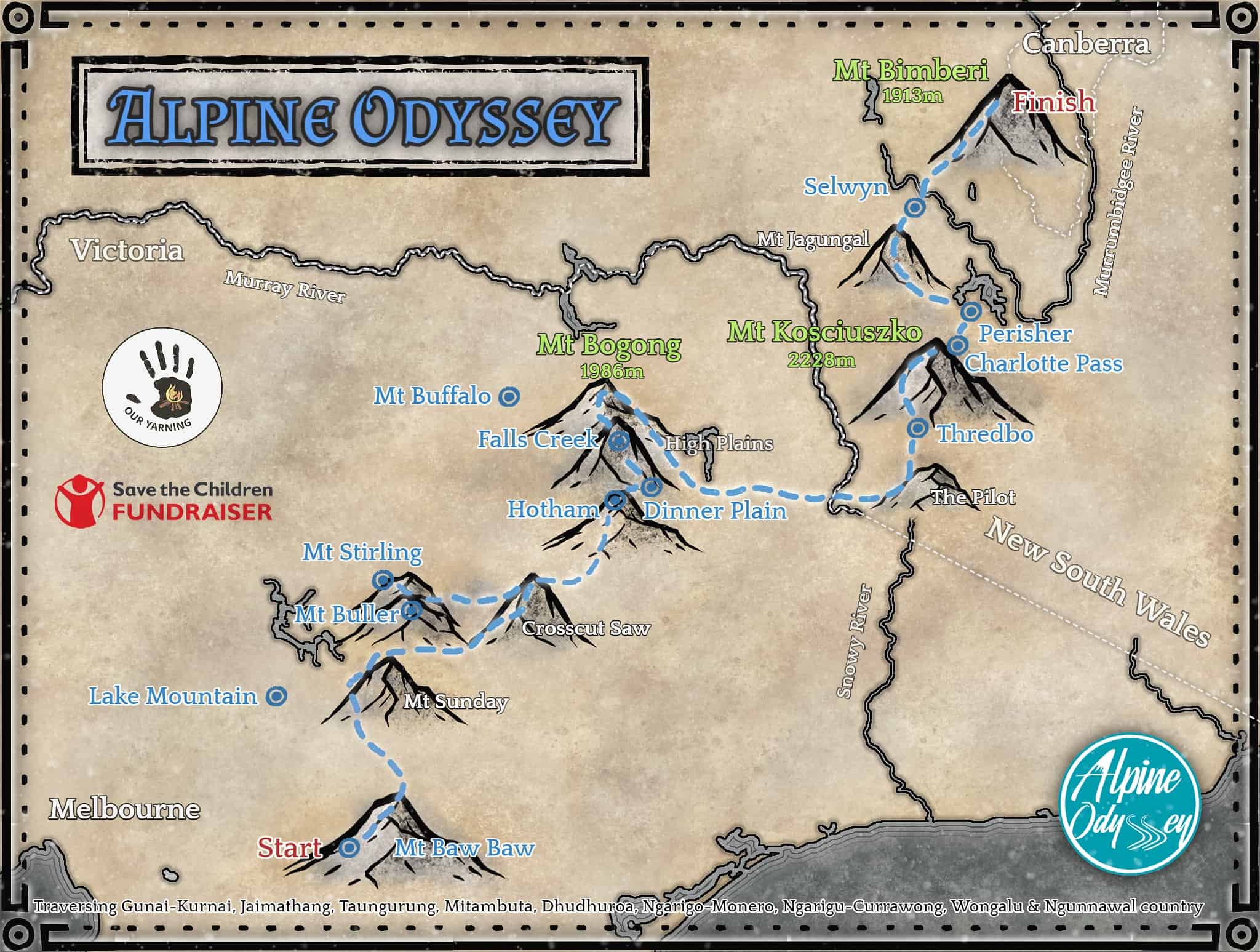 With over two thirds of his $50,000 target raised already, Huw is very hopeful of exceeding it. https://our-yarning-save-the-children-huw-kingston-fundraiser.raisely.com/
"Yesterday was a pearler of a day with fresh snow hanging in the snow gums at Baw Baw. It was a perfect day to ski the lifts of Baw Baw, the last uphill assistance I will have for some weeks. From here to Mt Buller it is all under my own steam, on ski and no doubt some time on foot. There is some pretty rotten weather in the forecast for the next week but in the mountains you have to take it all, even more so in winter. And of course, bad weather often means good things – the white stuff we live for. I have learned to never ever complain when it snows!"
Schedule
In terms of time at the various snow resorts, obviously everything is totally dependent on weather, health and more. However, the outline schedule has Huw at Mt Stirling 12 Aug, Mt Buller 13-14 Aug, Mt Hotham & Dinner Plain 20-22 Aug, Falls Creek & Mt Buffalo 24-27 Aug, Thredbo 2-4 Sept, Charlotte Pass 6-7 Sept, Perisher 8-9 Sept, Mt Selwyn 14 Sept.
Supported by The North Face and partnering with many of the resorts he will visit, the success of the Our Yarning fundraising is as important to Huw as the success of his journey.
Full details on Alpine Odyssey at www.huwkingston.com/alpine-odyssey with the Fundraising page at https://our-yarning-save-the-children-huw-kingston-fundraiser.raisely.com/