Australian Forecast – Good Spring Conditions Today And Thursday, But Hairdryer NW's Get Going Friday
September 13th, 2023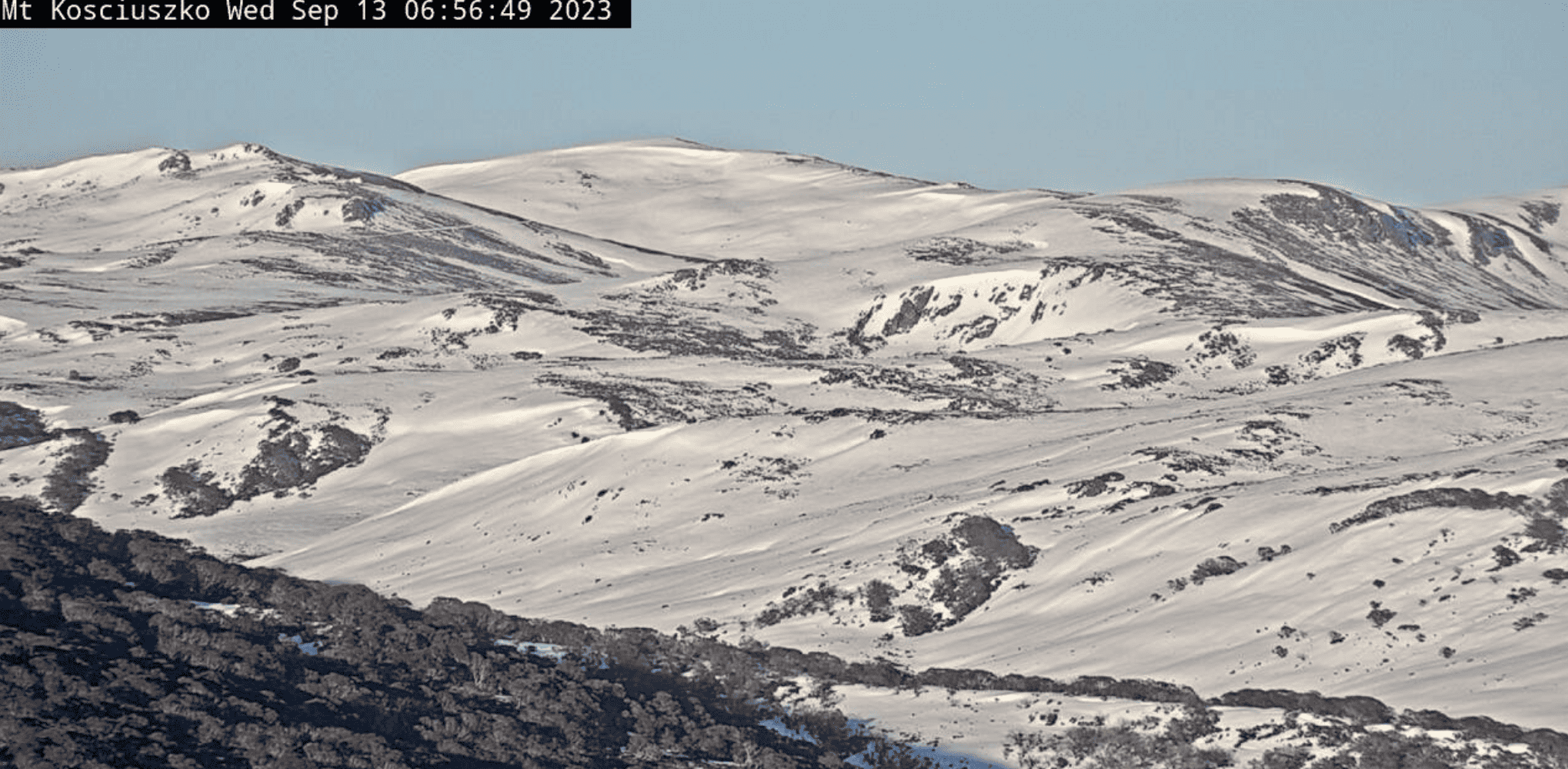 Mountainwatch | The Grasshopper
Written early Wednesday 13th September, valid to Friday 15th September
With fresh snow and fine weather, the last few days have been great up here on the Aussie slopes. Today and Thursday will offer up more of the same good spring conditions as high pressure drifts by to our north. However, temps will be warmer than the last few days, and strong hairdryer NW winds will blow a gale on the backside of the high during Friday, while a front slips by to our south.
So, head up the hill for some t-shirt runs and goggle tans while you can, because from here on, we're in for a slippery slope downhill.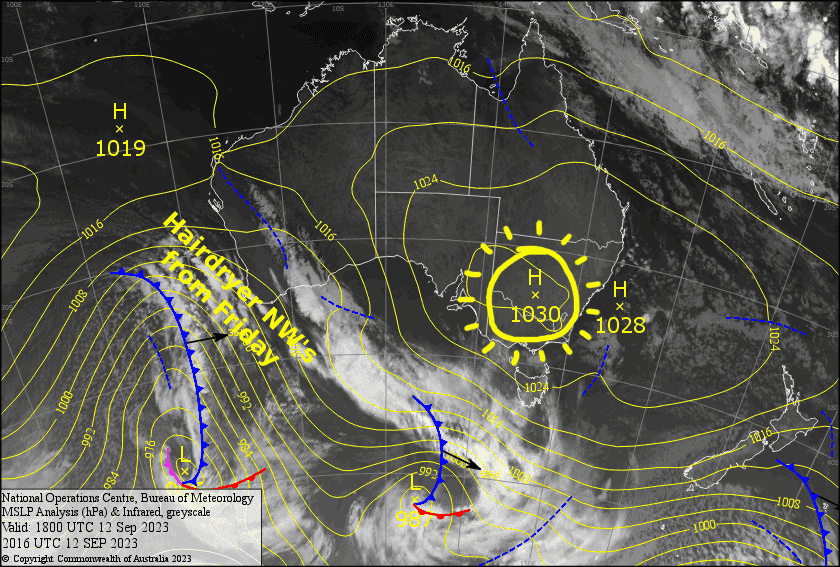 Wednesday 13th
A nice sunny day, with a scraps of high cloud overhead. SW winds turn to the south.
Thursday 14th
Fine with high cloud. Warm northerly winds picking up.
Friday 15th
A warm sunny day, but strong, hair dryer NW winds will be blowing a gale in exposed areas.
Extended Forecast
Strong, warm W-NW winds will persist this weekend and through Monday and Tuesday next week, as more high pressure passes by to our north and a low enters the Bight. Barely a cloud will grace our skies during this time, which will be more desert-like than alpine, and our snowpack will shrink before our very eyes.
However, models have consistently predicted a dip in temperatures next Wednesday and Thursday, with a possible dusting of snow as a cold front crosses our path. As to how much relief this will bring remains to be seen, hopefully it'll be enough to see us through to the end.
That's all from me today, folks. I'll see you again Friday.