Australian Forecast Monday, September 4th– Fine But Windy Today & Wednesday, 2-5cm Of Snow Tuesday
September 4th, 2023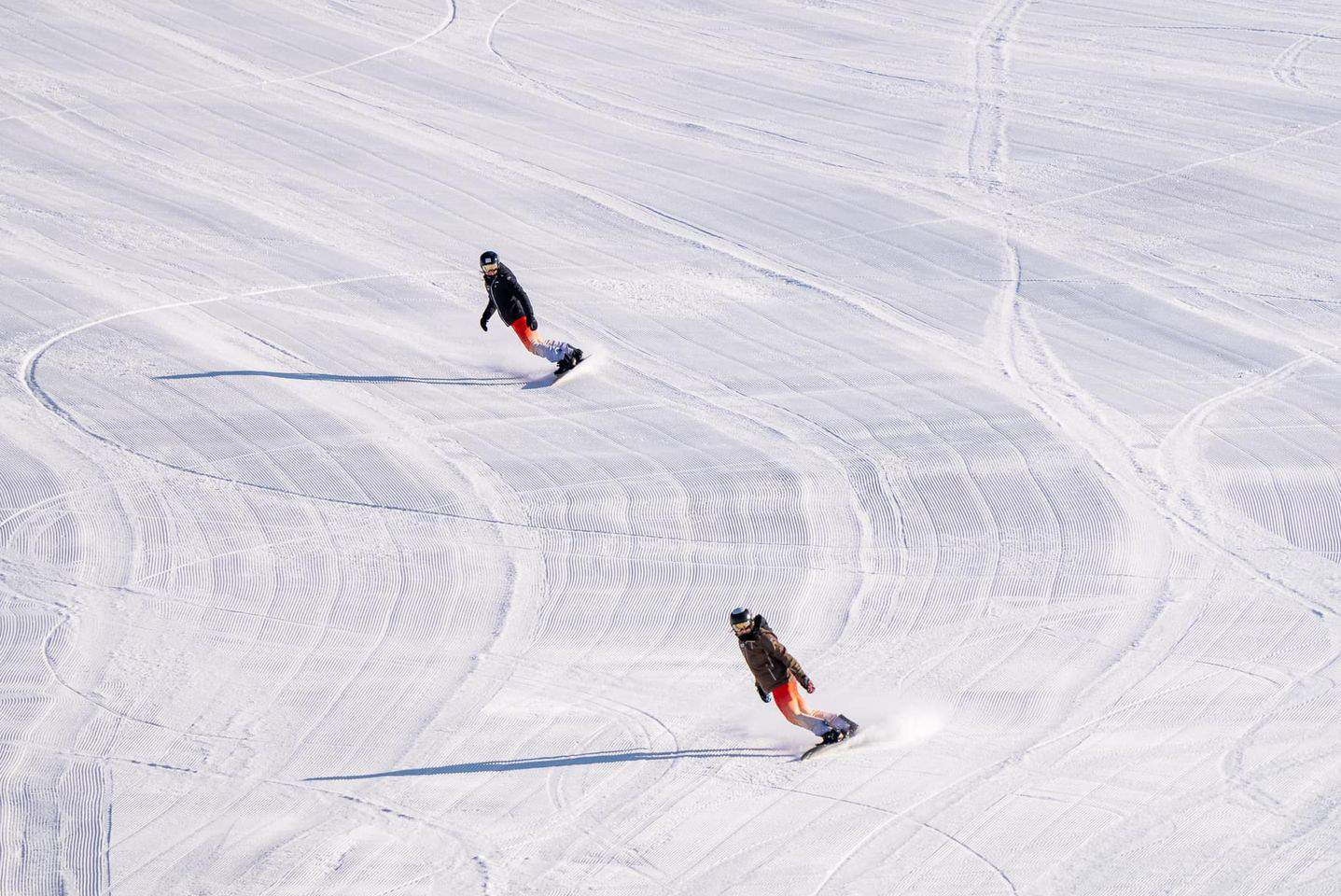 Mountainwatch | The Grasshopper
Written early Monday 4th September, valid to Wednesday 6th September
We've got a mostly fine, but windy day ahead before a front gives our fragile snow pack a dousing of rain after hours. However, a little snow should fall on the tail end of the system overnight.
An extra surge of even colder air during Tuesday should bring another 2-5cm of snow to low levels, as well as an opportunity for the snow guns to fire up. Higher pressure on Wednesday will bring another mostly clear but windy day.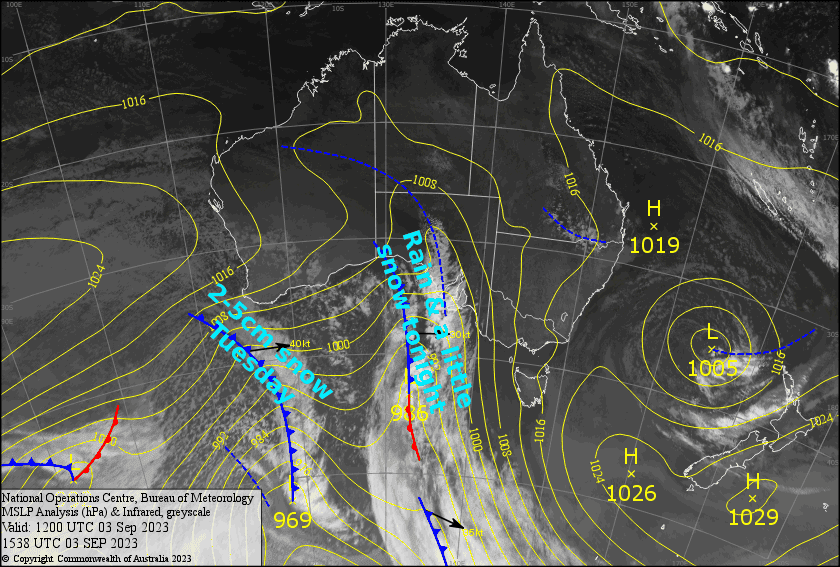 Monday 4th
Nice and clear to start with, but mid-high level cloud will build over Victoria from late morning, then NSW from late afternoon. N-NW winds will be blowing a gale in exposed areas.
Rain spreads eastwards over the Aussie Alps this evening and tonight, with heavy falls likely before snow levels start to lower. We could have a little snow falling on mid-upper slopes before it dries up.
Tuesday 5th
Remaining rain/snow from the night before will clear NSW first thing in the morning, leaving blue skies. However, a weak cold front will see snow showers spreading over Victoria later in the morning, then NSW during the afternoon. We should see accumulations of about 2-5cm, with snow reaching down to around 1200-1300m. Strong-gale westerly winds in exposed areas.
Wednesday 6th
A fine day with some afternoon cloud over Victoria. NW winds will be strong in exposed areas again, possibly reaching gale later in the afternoon.
Extended Forecast
Hair dryer NW winds will be humming on Thursday, likely restricting operations. Later that day a low passes over Tasmania, spreading rain over the Aussie Alps. However, cold air quickly floods in that night, bringing snow levels down nice and low. Snow will continue to fall until late Friday as winds swing around to the south and push up against the mountains, milking every last snowflake we can out of the system. All up, we should be looking at somewhere around the 5-15cm mark.
The southerlies will persist for a few more days, and we could see some more decent snowfalls later on Sunday into early next Monday – you beauty!
That's all from me today, folks. I'll see you again Wednesday.
Grasshopper