Australian Forecast Thursday August 20th – Snowfalls To Get Heavier and Fluffier As Storm Of The Season Ramps Up
August 20th, 2020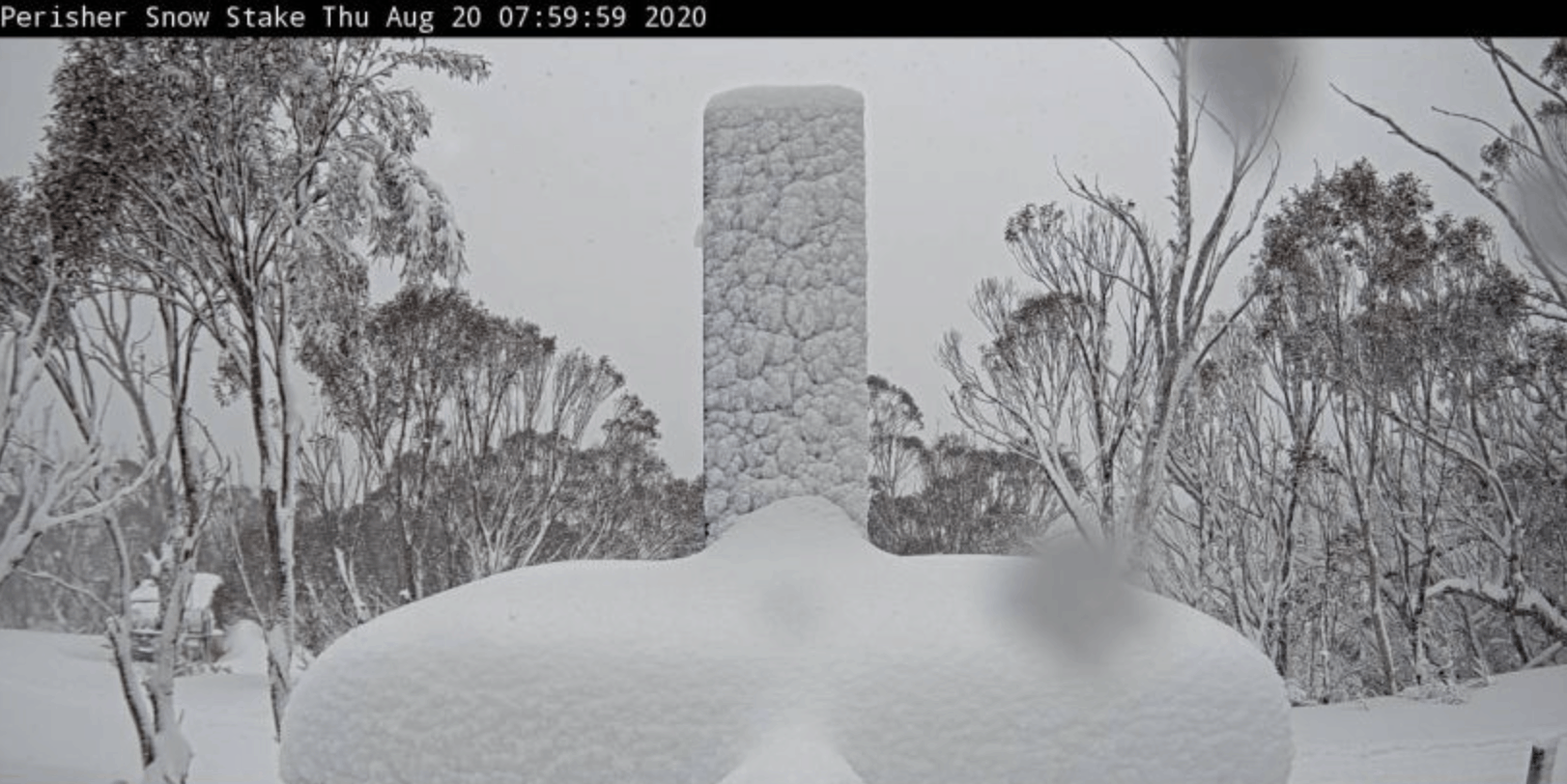 Mountainwatch | The Grasshopper
Valid Thursday 20thAugust – Monday 24thAugust
It has begun! The snowstorm we've waited so long for, and it's only going to get better. The monstrous low-pressure system to the south will see light snowfalls become heavy during Friday and Saturday as temperatures become icy cold, making the powder fluffier and lowering snowlines to 600-700m for a time. It'll be wild and windy with blizzard conditions, perfect for those experienced storm riders.
Light snowfalls will continue through Sunday, and eventually cough and splutter to an end during Monday as we reap the rewards from what may end up being the biggest and best snowstorm of the season. Snow accumulations from Thursday through Monday should mostly sit within 25-50cm in Victoria, and 40-70 in NSW.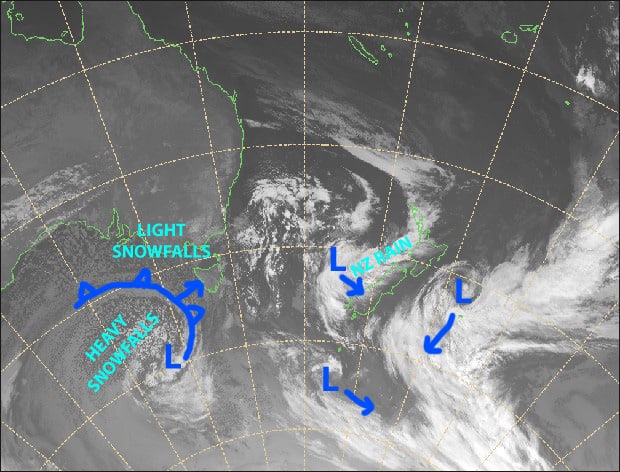 Thursday 20th
Mostly light snowfalls today down to 1400-1500m. Strong W-NW winds, reaching gale up top at times with blizzard conditions.
Friday 21st
The storm continues with heavy snowfalls and blizzard conditions. The powder will get fluffier as temperatures and snowlines start to lower. Wild NW winds at gale force.
Saturday 22nd
Another wild day with blizzard conditions. Widespread snowfalls will be heavy at times, getting down to 600-700m for a time as temps continue to drop. Gale W-NW winds clocking around to the SW. Take care out there guys!
Sunday 23rd
Snow showers and flurries continue to linger. Strong, cold SW winds will start to abate, and temps will rise a little, lifting snowlines up to around 1200-1300m.
Monday 24th
A great day for powder hunting as there'll be some blue patches among partly cloudy skies with possible snow flurries. Icy SW winds easing, so wrap up warm.
Extended Outlook
We may see a few more flurries on Tuesday before a high-pressure beds down for the following days, bringing mostly fine settled weather with subzero overnight temps. It'll be a perfect time to sink your rails into all that powder.
A cold front may come through between the 29th-31stof August, with a light to moderate load of snow. However, models differ and it's looking more and more like a fizzer, likely giving us more rain than snow as the main centre of low-pressure dips too far south. Another period of settled weather and high pressure is likely to follow that.
That's all from me, get out there and enjoy.