Backcountry Awareness – Checking  For Instability In The Snowpack. Video
July 27th, 2022
Mountainwatch | Video
One of the misconceptions the inexperienced have about the Australian backcountry is there is little or no chance of slides or avalanches because Australia's mountains are not big and steep.
While there is plenty of steep terrain in the Australian backcountry it is also worth remembering that when the snow pack is unstable mellower slopes can also slide and the old adage applies – "If it is steep enough to ski, it is steep enough to slide."
Checking for any instability in the snow pack is one of the basics for any backcountry guide as conditions change with temperature fluctuations, freeze/melt cycles, rain and snow.  Digging a snowpit is the most common way to test the stability of the snowpack and this video was filmed with Thredbo's backcountry guides after a 15cm snowfall the previous day.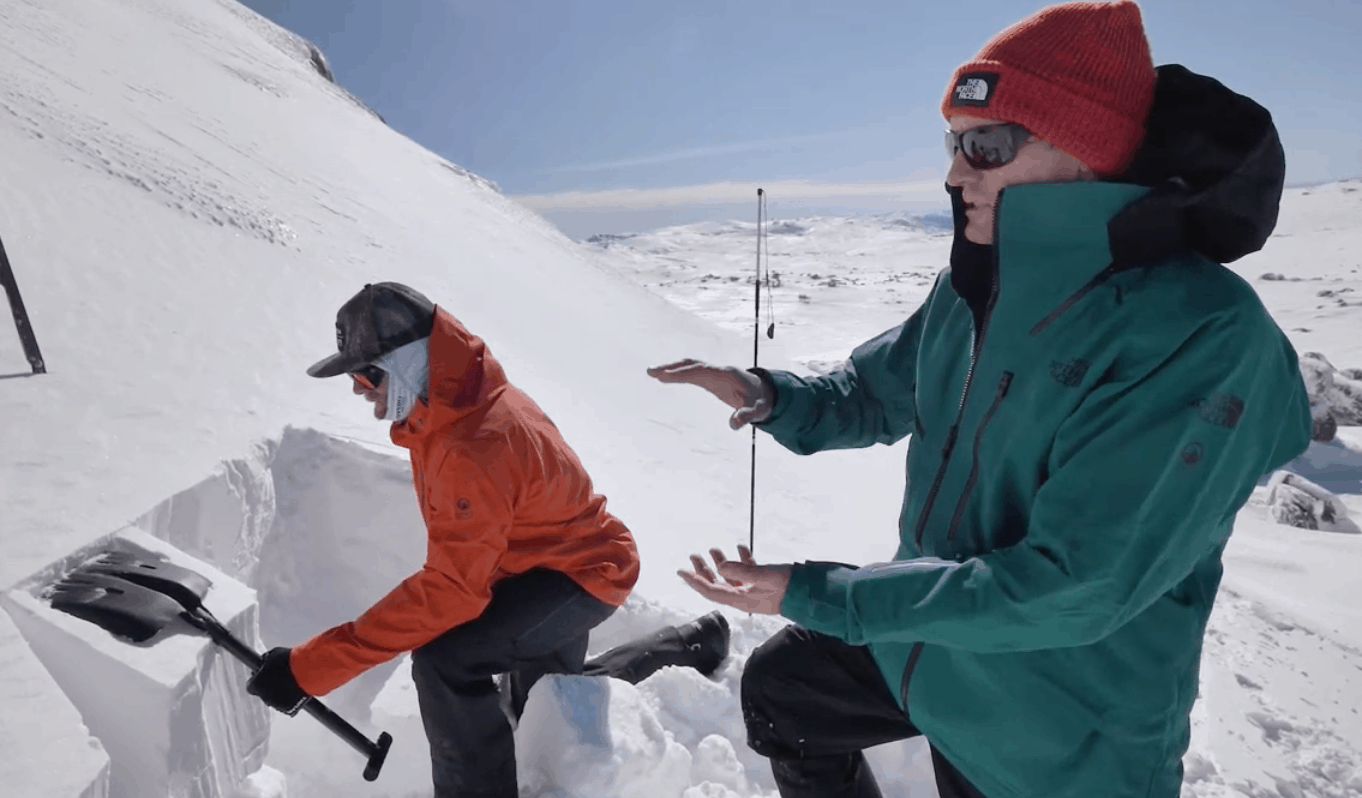 This video shows how to test the snowpack, but you need to know what you're looking for and knowledge is king in the backcountry. Before heading int the backcountry you can also check head to Mountain Safety Collective for info and updates on the snow pack and overall conditions.
If you're keen to explore more time out there, educate yourself and check out one of the avalanche safety courses (ATS1) courses available in Australia.
https://www.snowsafety.com.au/avalanche-safety-training-level-1.html
https://www.avalanchetraining.com.au/courses
https://www.alpineaccess.com.au/avalanche-course-ast1-australia.html