Cattleman's Rail Jam Thrills The Crowd At Mt Buller
July 21st, 2019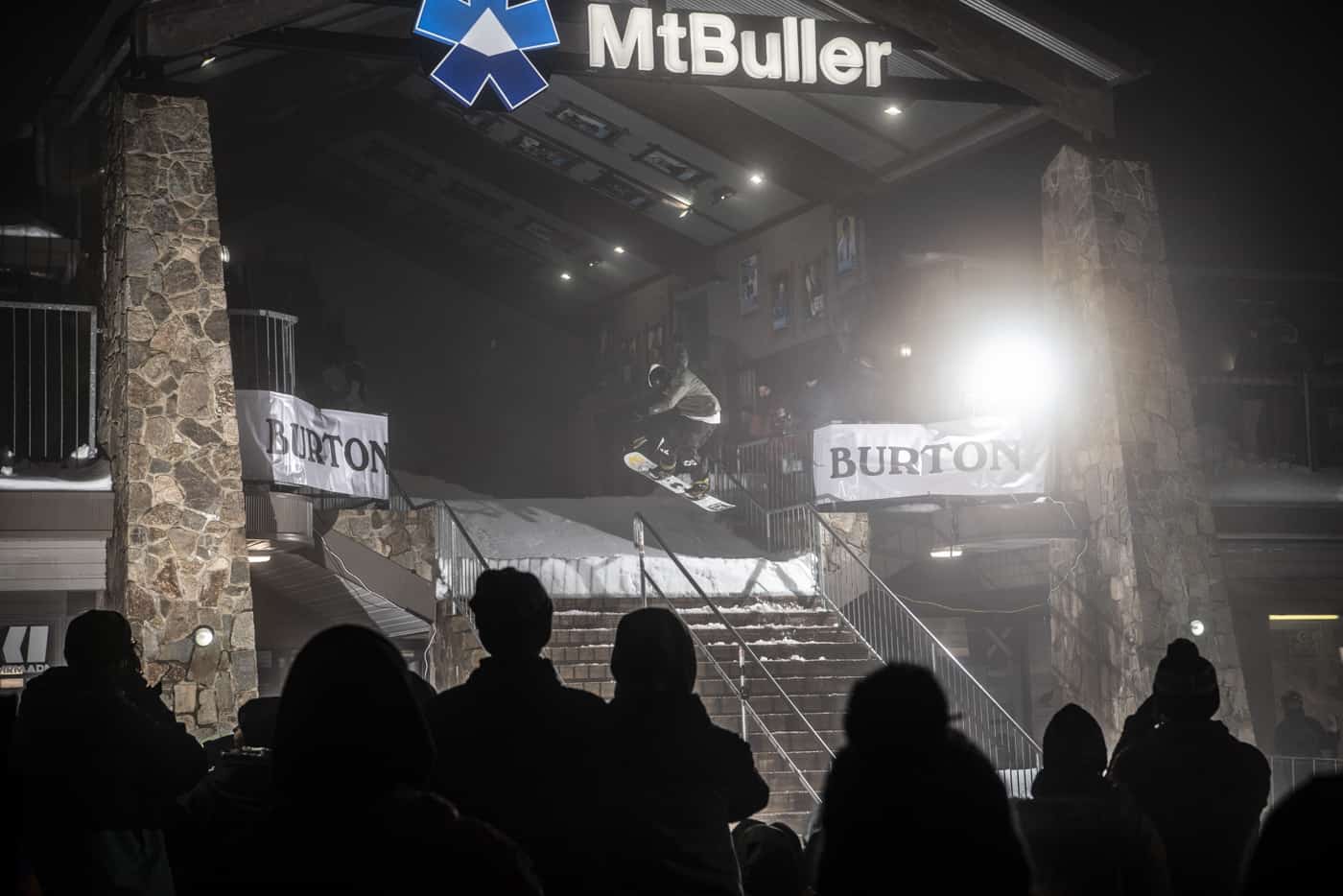 Mountainwatch | Events
 Mt Buller hosted the thrilling Burton Cattleman's Rail Jam for the 14th year On Saturday night, July 20, making it the longest running snowboarding event in the country.
The bustling Mt Buller Village Square was transformed into a floodlit snowboarding arena where the 15 best rail riders showed the packed crowd just what is possible on a snowboard and a 45 degree angle stair rail with enough skill and courage.
The top prize was taken out by New South Welshman Andy James who ended the night with a $4000 pay cheque for his technical series of spins on and off both outer rails, gaps and tricks on the close-out rail and incredible switch riding that nudged out the 14 other riders vying for the podium.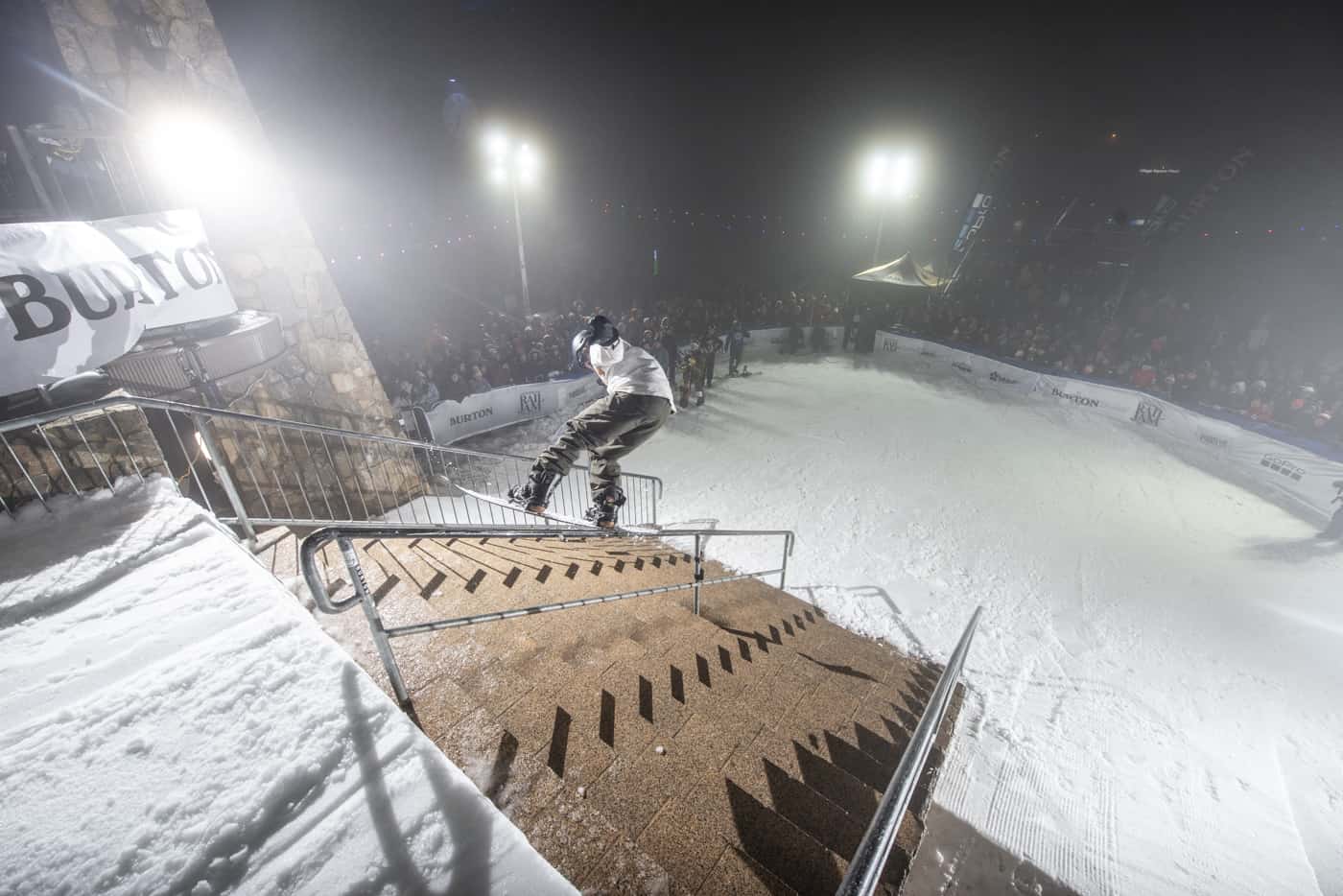 Another event veteran, Troy Sturrock took  second place, applying a clinical approach to the stair set with impeccable style and consistency.  One of Australia's best up and coming snowboarders Josh Anderson rounded out the podium in third position with stylish, technical and creative tricks and put on a breathtaking show for the Mt Buller crowd.
The coveted Best Trick award this year was presented to Beau Fisher, who sent a huge, never-been-done manoeuvre, a transfer from the top closeout take off to frontside lipslide on the center rail. Beau earned a cool $1000 and the bragging rights of adding a first-time trick to the record books of the event.
New to this winter's event, the Mt Buller competition was included in the 2019-2020 Burton Qualifiers Series, a network of internationally recognised events supporting grass-roots snowboarding. The most impressive new-comers in an Open and the Under 15 division were recognised with an incredible opportunity to receive a wild card entry into the Burton Qualifiers Finals Event in Seven Springs, Pennsylvania USA where they will compete for a shot at the $10K prize purse and get the experience of international competition.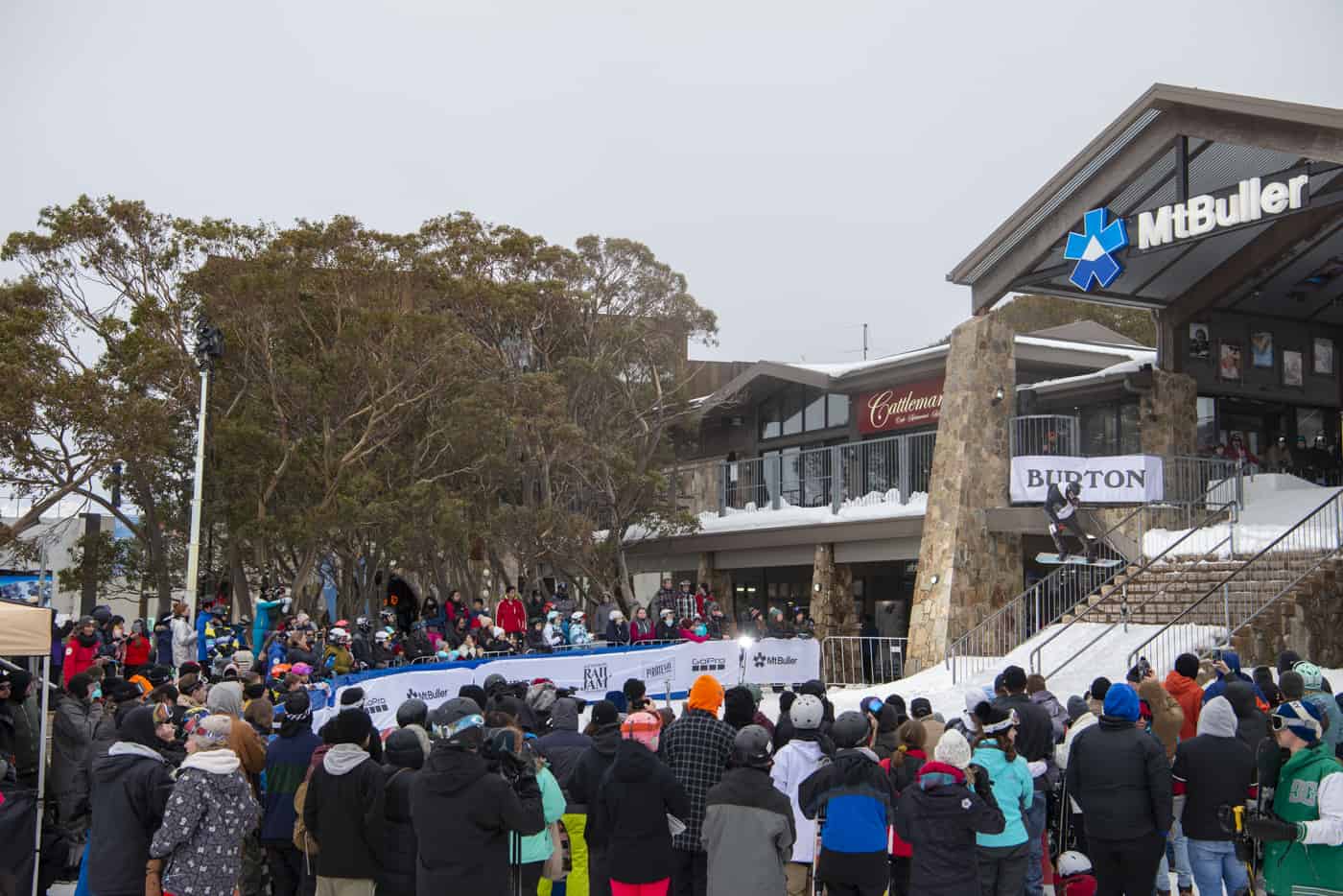 At just 12 years old Zephyr Whitelaw-Holmes, the youngest competitor to ever hit the Cattleman's rail took one of these new prizes and will travel to the US.  In the open division Josh Anderson impressed the judges and also scored a wild card to the US event.
Official Results:
1st Place – $4000 – Andy James
2nd Place – $2000 – Troy Sturrock
3rd Place – $1000 – Josh Anderson
Burton Best Trick – Beau Fisher
Burton Qualifiers Wildcard (U15) – Zephyr Whitelaw Holmes
Burton Qualifiers Wildcard (Opens) – Josh Anderson