Corin Forest Rail Jam Kicks Off the 2021 Season – Event Wrap
June 11th, 2021
Mountainwatch | Elliot Russell
The lifts have only just started to spin and the first event of the snowsports calendar is done and dusted. The Corin Forest Rail Jam, presented by Heaps Normal, Caribou Kingston and Rhythm Snowsports, went down last Saturday the 5th of June in the nation's capital and was a blast for all who attended.
The competitors put their best riding on display for the crowd and for their chance to make a grab at the money and prizes up for grabs.
Held at Corin Forest, a revived gem of Aussie snow ports history, was the action was happening just 50km from Parliament House. Corin specialises in giving families their first snow experience and thanks to their modern snowmaking equipment have been open for snow play and tobogganing since the Easter long weekend. It also proved to be the perfect venue for an early season contest to get people fired up for winter.
Rail Jams and other grassroots comps like this were once more commonplace in the snow industry and offer a great platform for up and coming riders to test themselves out, get known in the industry and receive some recognition for their skill and dedication, and this event was a welcome return to that format and an inviting atmosphere for all the riders. One particularly refreshing aspect is that there was equal money and prizes for the men and women, $1000 for first place for each of the open divisions in ski and snowboard and big prizes for the juniors.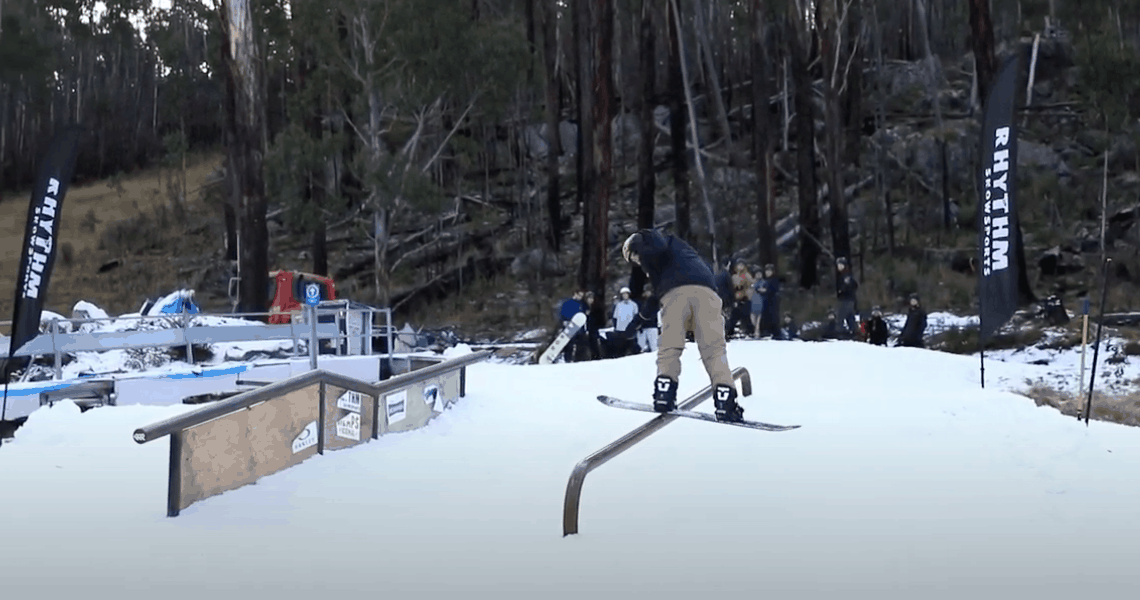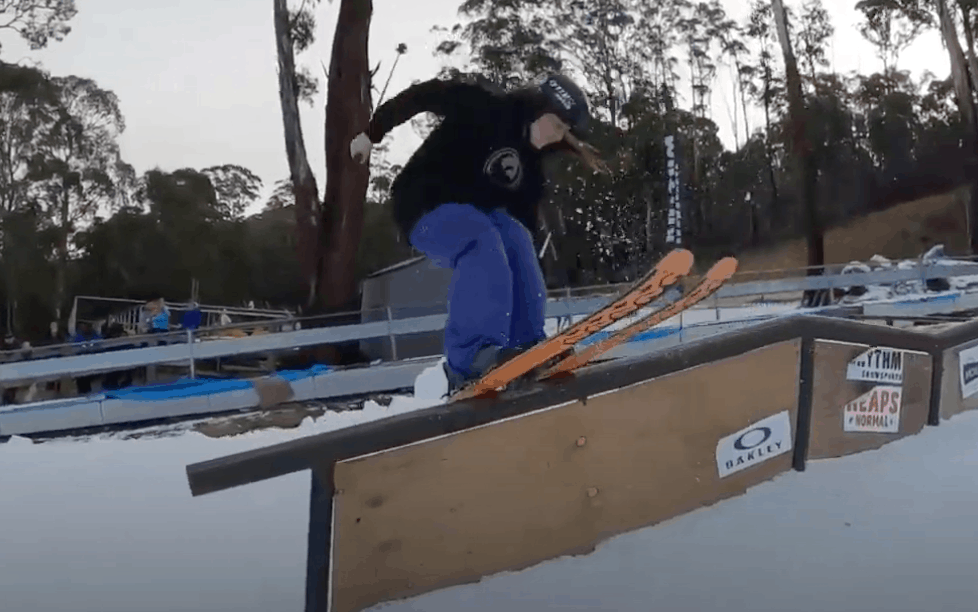 The riders absolutely threw down, putting on an amazing show the whole day long. The juniors kicked things off and set the tone for the day, testing out the features before launching into impressive gaps and spins all over the course. The judges were given a seriously hard job in separating the competitors with athletes putting down incredible tricks all over the course to impress. In the end the winners were:
Junior Women Snowboard:
1st – Bella Caddy-Gammel
2nd – Paige Jones
3rd – Chelsea Kelly
Junior Men Ski:
1st – Joey Elliss
2nd – Angus Falconer
3rd – Jamie Ashcroft
Junior Men Snowboard
1st – Gus Bald
2nd – Allen Kirby
3rd – Joshua Robertson-Hahn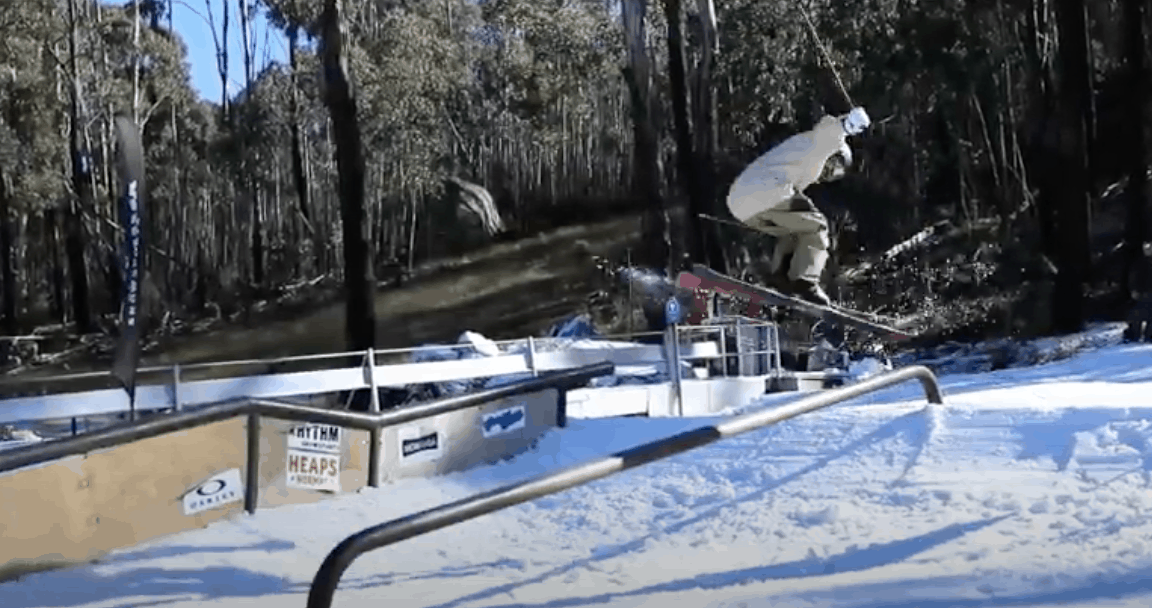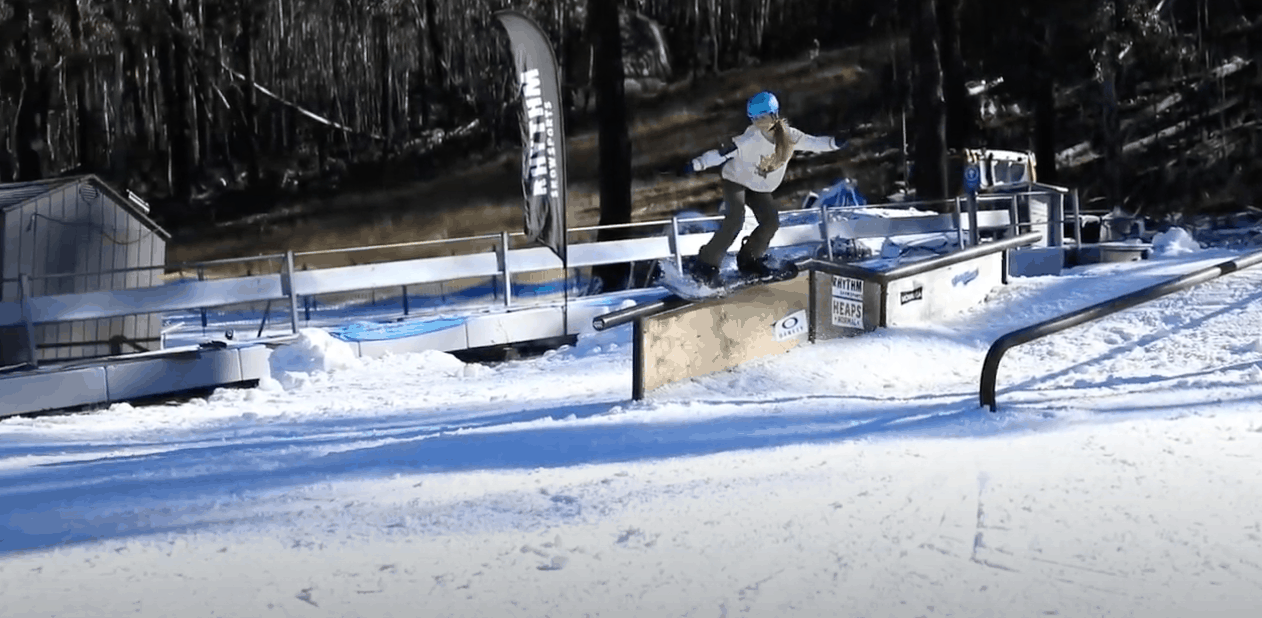 As a reward for their efforts the top three Juniors from each category received prizes thanks to Rhythm Snowsports, Volcom and Oakley. To spice things up the standout juniors from each division were invited to participate with the opens for their chance at the prize money and to show that they could play with the big kids.
Once open practice got started the crowd realised that they were in for a treat with crazy action all over the course, barrels were tapped, rails were gapped, and the athletes looked like they hadn't been off snow for a day.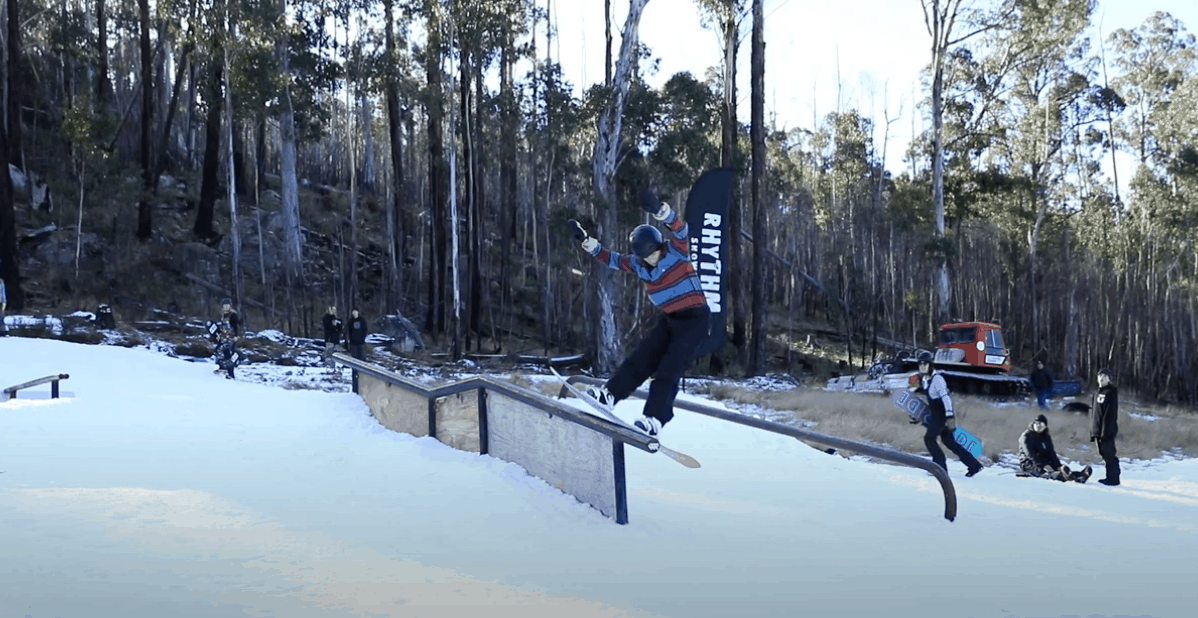 The riders created an incredible atmosphere and were so supportive and encouraging of one another that it barely felt like a competition at times – more like a great session with mates. The athletes were definitely taking the opportunity to push themselves and some unbelievable tricks were landed, and some proper slams were shaken off. When the dust settled the podiums were:
Open Women Ski:
1st – Mabel Ashburn
2nd – Abi Harrigan
3rd – Lilly Harrower
Open Women Snowboard:
1st – Georgia Nicholls-Austin
2nd – Sophie Nicholls-Austin
3rd – Eve Dowley
Open Men Ski:
1st – Martin Longhitano
2nd – Bailey Johnson
3rd – Nicko Drew
Open Men Snowboard
1st – Josh Vagne
2nd – Andy James
3rd – Troy Sturrock
Riders choice presented by Yes. Snowboards went to Mark Land
Check out all the action in the recap edit!
This event couldn't have happened without all the great supporters at: Heaps Normal, Caribou Kingston, Rhythm Snowsports, Oakley, Volcom, Yes. Snowboards, Mowamba River Lodge, Elkas Digital and StickyFingerz signwriting.