Gear Guide: Faction Agent POW Collab – Eco-Friendly Freeride Touring Ski
October 25th, 2021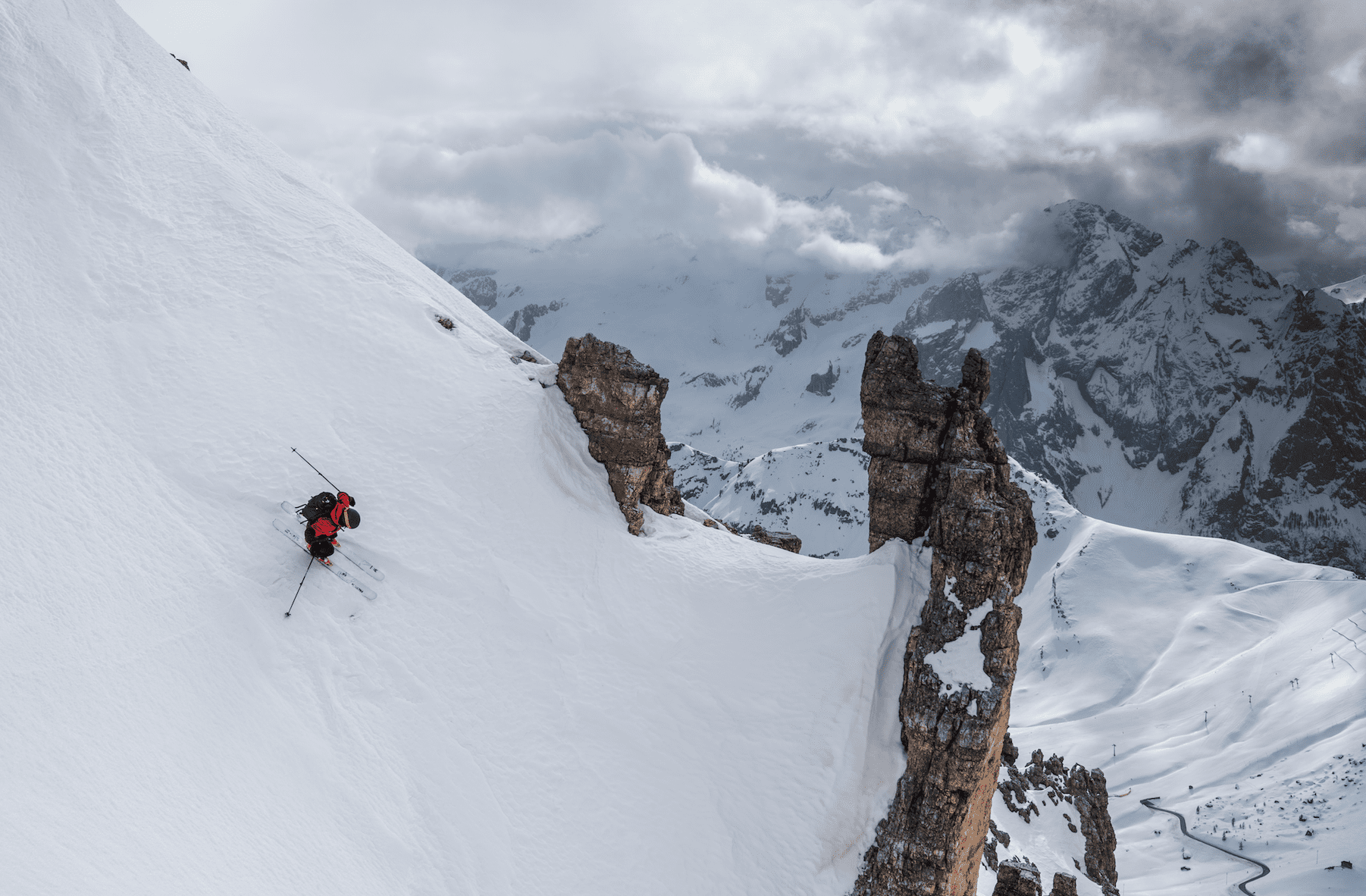 Mountainwatch | Gear Guide
Factions skis have taken a step into sustainable hardware production with the release of the Agent 4.0 POW Collab ski, a project in partnership with Protect Our Winters Switzerland.
Launched in 2019, the aim of the project was to create a "forward thinking" ski using sustainable materials and construction practices and to raise awareness about the impact of climate change on skiing.
Most skis are made of wood cores, fiberglass or carbon fibre laminates, steel edges, ABS sidewalls, polypropylene bases and petroleum-based resins. The construction process uses machinery that requires energy to operate but the Faction Agent 4.0 Collab is about using green energy and eco-friendly materials and production processes. 10% of the skis sales will also benefit the Swiss branch of POW.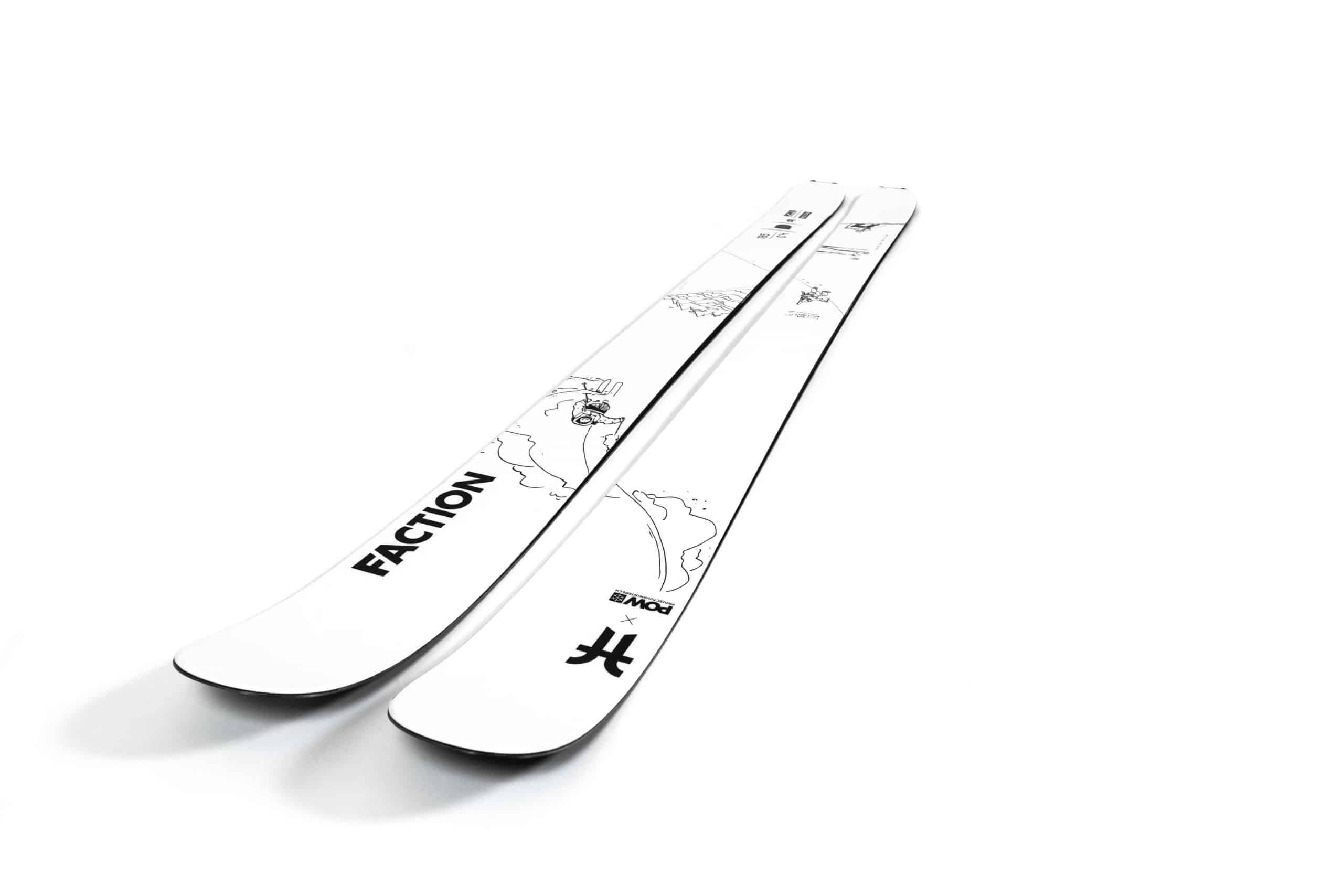 The wood core in the ski are sourced from certified sustainable forestry practises which are bound together using a plant-based resin rather that petroleum-based epoxy resins traditionally used. The bases and sidewalls also consist of 100% recycled material and according to Faction the Faction 4.0 Collab has "a -13% impact reduction on climate as compared to the previous, equivalent model, with the same—if not enhanced—performance on snow."
The Agent series is Faction's lightweight touring range and the original 4.0 is a flat tail freeride touring ski, "equally adept as a downhill oriented touring model or a rewarding all-mountain ski9. The Agent 4.0 POW Collab (dimensions 141-116- 131) is 10% lighter and 10% softer than the standard Agent 4.0, but maintains the same high-level performance standards.
The artwork is by Faction athlete and POW Switzerland ambassador, Simon Charriere.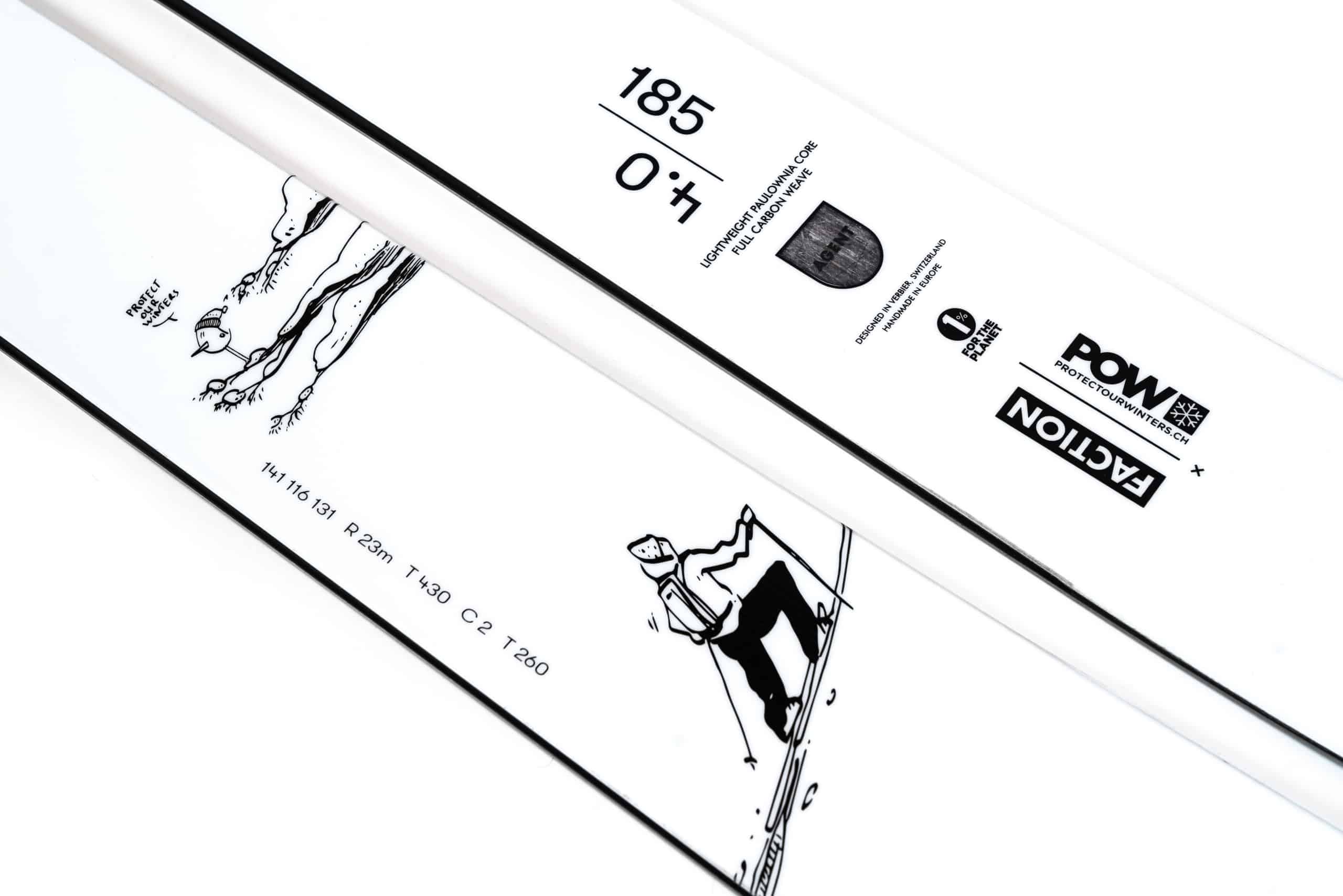 "We made zero compromises with regards to the downhill performance of this ski. Faction fans expect the best-possible downhill experience," said Daniel Tanzer, head of hardgoods at Faction. "We would never slap a 'green' sticker on the ski and send it to market without full confidence that the product exceeds expectations."
Faction's full-time Head of Quality and Environmental Social Governance, Sara Asmoarp said that while the release of the ski is the result of years of research and prototype development it is "important to underscore that the launch of this ski marks the beginning of a journey for Faction, one on which we challenge ourselves every single day to ask: How can we deliver the best-performing products and at the same time do the best we can for our planet?"
Faction said the ski represents the commitment to incorporating "modern, less-impactful materials and methods" into the manufacturing processes and skiers can expect similar technology to work its way into the wider Faction collection as early as the 22-23 season.