Gear Guide – Oakley Flight Tracker Goggle
July 28th, 2021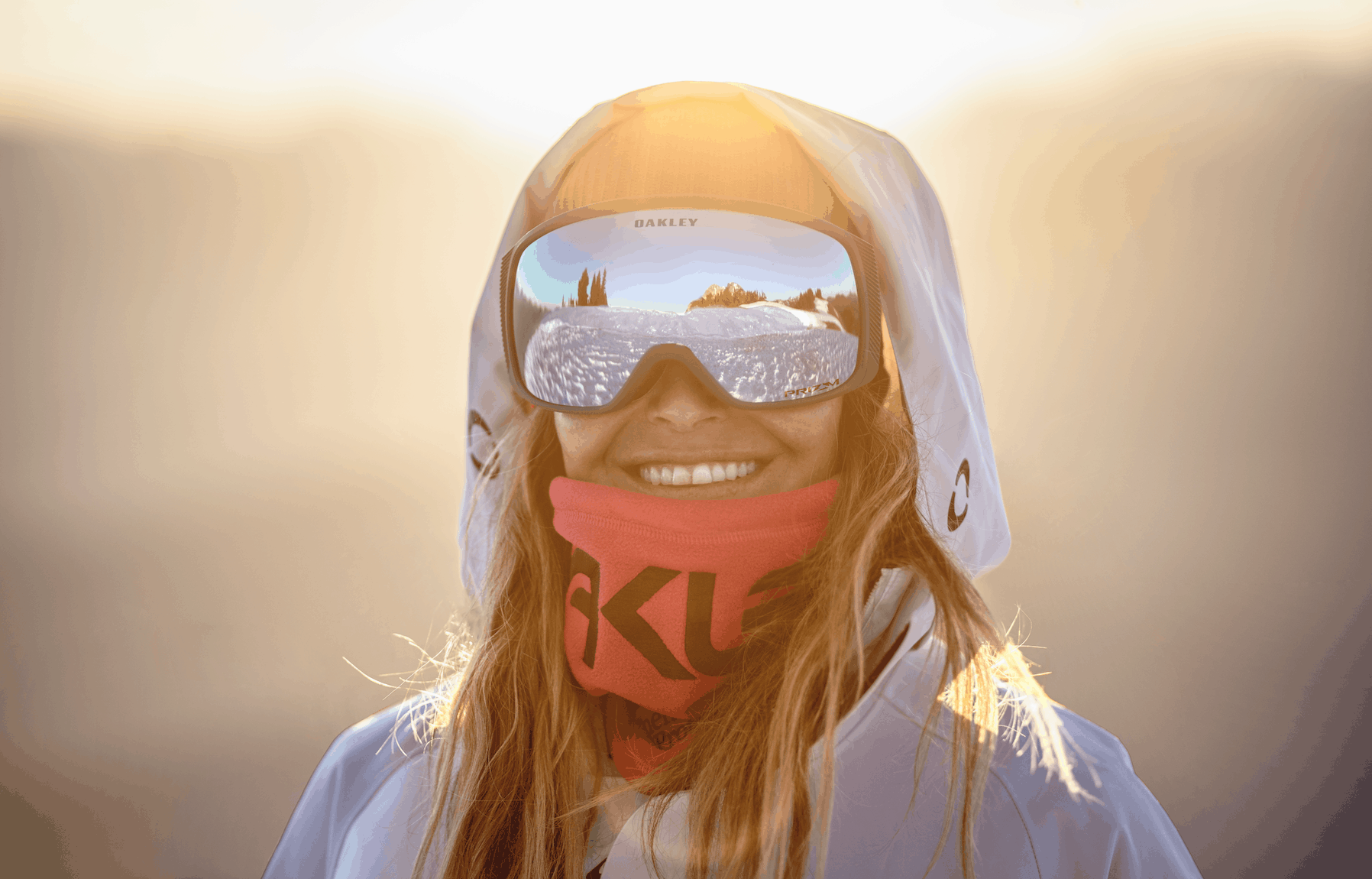 Sponsored content
Mountainwatch | Gear Guide
While there are still a few old schoolers who wear sunnies on the hill, goggles have been standard equipment for most people for over a decade and are worn on calm, sunny days as well as during a windy, snowy storm. Oakley have long been the market leader in snow goggles, offering a huge variety of styles while its Prizm lens was a gamechanger in lens technology when first released in 2014.
One of the most recent models in the range is the Flight Tracker, a modernised design of Oakley's original oversized snow goggle, the Canopy. Featuring an oversized tori frame, the Flight Tracker provides increased peripheral vision and is available in three sizes, large (XL), medium (XM) and small (XS) to accommodate a variety of faces sizes.
Last weekend's storm was a good opportunity to try out the Flight Tracker in low-light using the Hi pink S1 Prizm lens. In snowing, windy conditions, the XL frame enhanced the peripheral vision and delivers a wide field of view (FOV) while the Prizm S1 lens lived up to expectations in the flat light, providing definition in the snow and picking up contrasts could ski with confidence – very important on a powder day.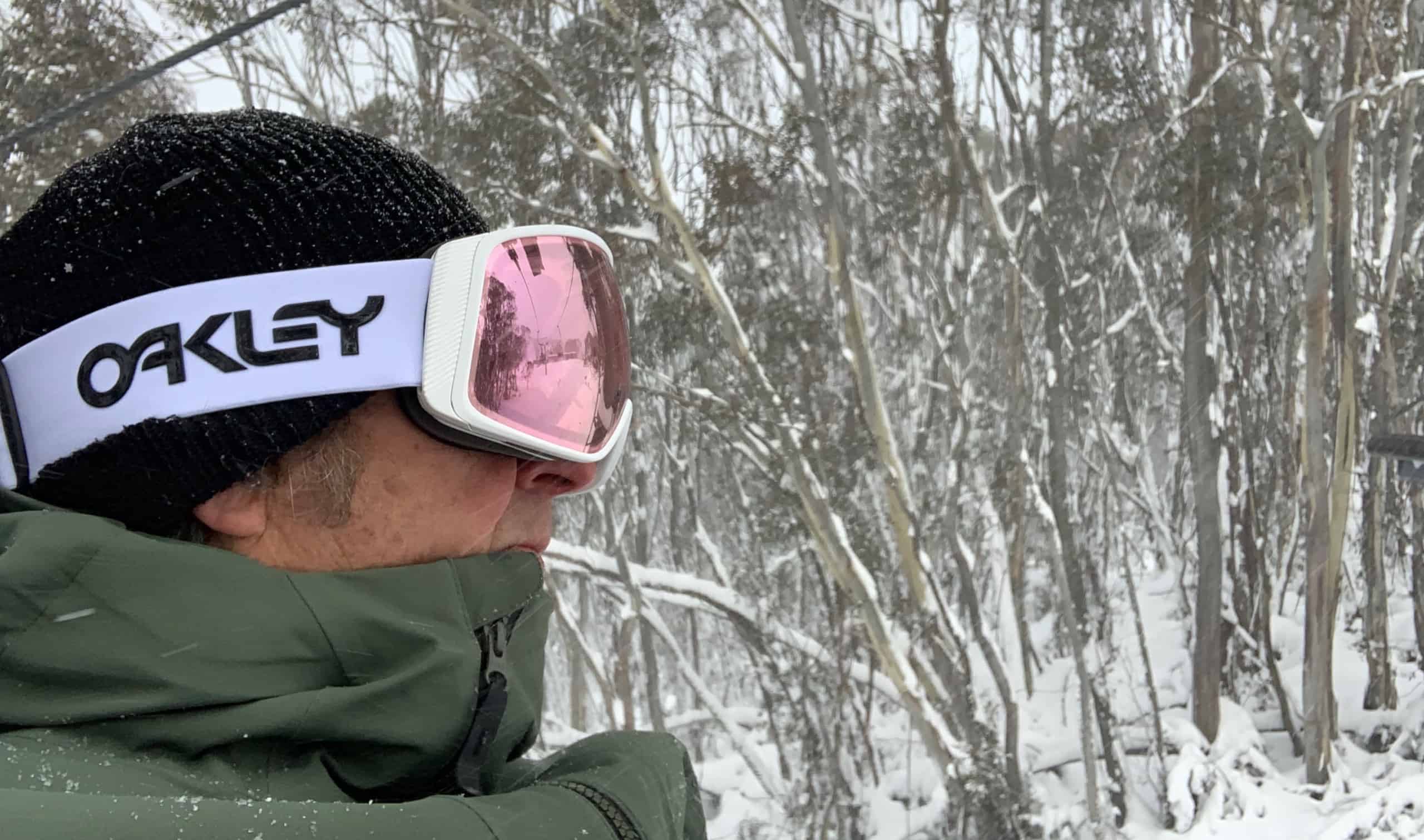 The Flight Tracker low profile frame fits seamlessly with most contemporary helmets and with notches in the side of the frame at the temple it also works as an over-the-glass goggle and is compatible with prescription glasses.
The Flight Tracker comes in 24 different colours and the three models are available with a Prizm lens, which is engineered to enhance contrast, giving more detail on the mountain in a variety of light and snow conditions. The lenses are easily interchangeable, allowing you to change lenses to suit the conditions of the day and the triple layer face foam wicks away moisture and ensures a comfortable fit to the face.
While frameless goggles have been the trend over the past few years, the increased FOV of the Flight Tracker coupled with the enhanced contrast of the Prizm lens make it a winner in all conditions.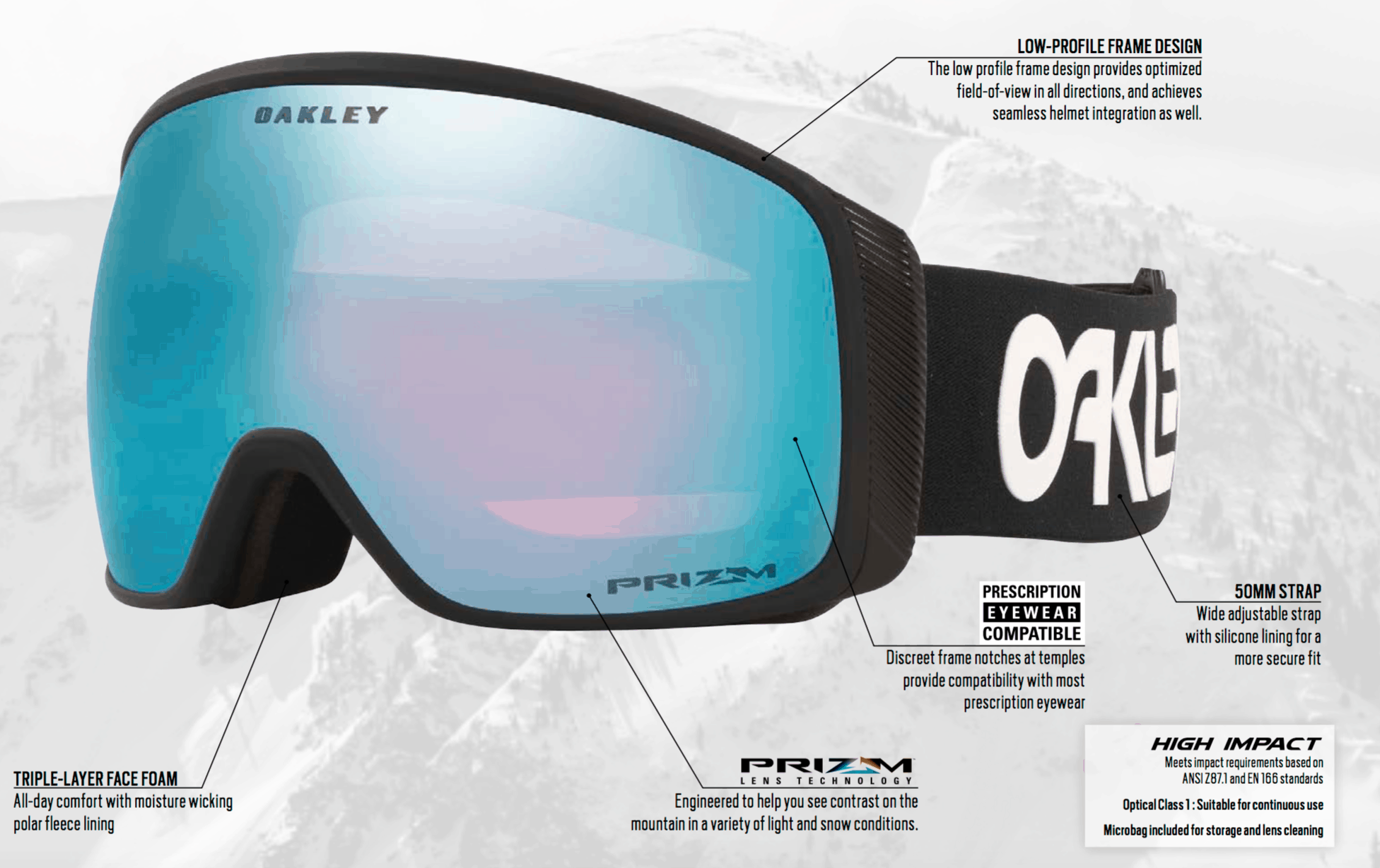 Features:
– Low-Profile Frame Design: The low-profile frame design provides optimised
field-of-view in all directions and achieves seamless helmet integration as well.
– Tripe-Layer Face foam: All-day comfort with moisture wicking polar fleece lining.
– Prizm Lens Technology: Engineered to help you see contrast on the mountain in a variety of light and snow conditions.
– Prescription Eyewear Compatible: Discreet frame notches at temples provide compatibility with most prescription eyewear.
– 50mm Strap: Wide adjustable strap with silicone lining for a more secure fit.
– High Impact: Meets impact requirements based on ANSI Z87.1 and EN 166 standards.