Grasshopper's Australian Forecast, June 17 – A Dusting on Tuesday then Cold temps
June 17th, 2019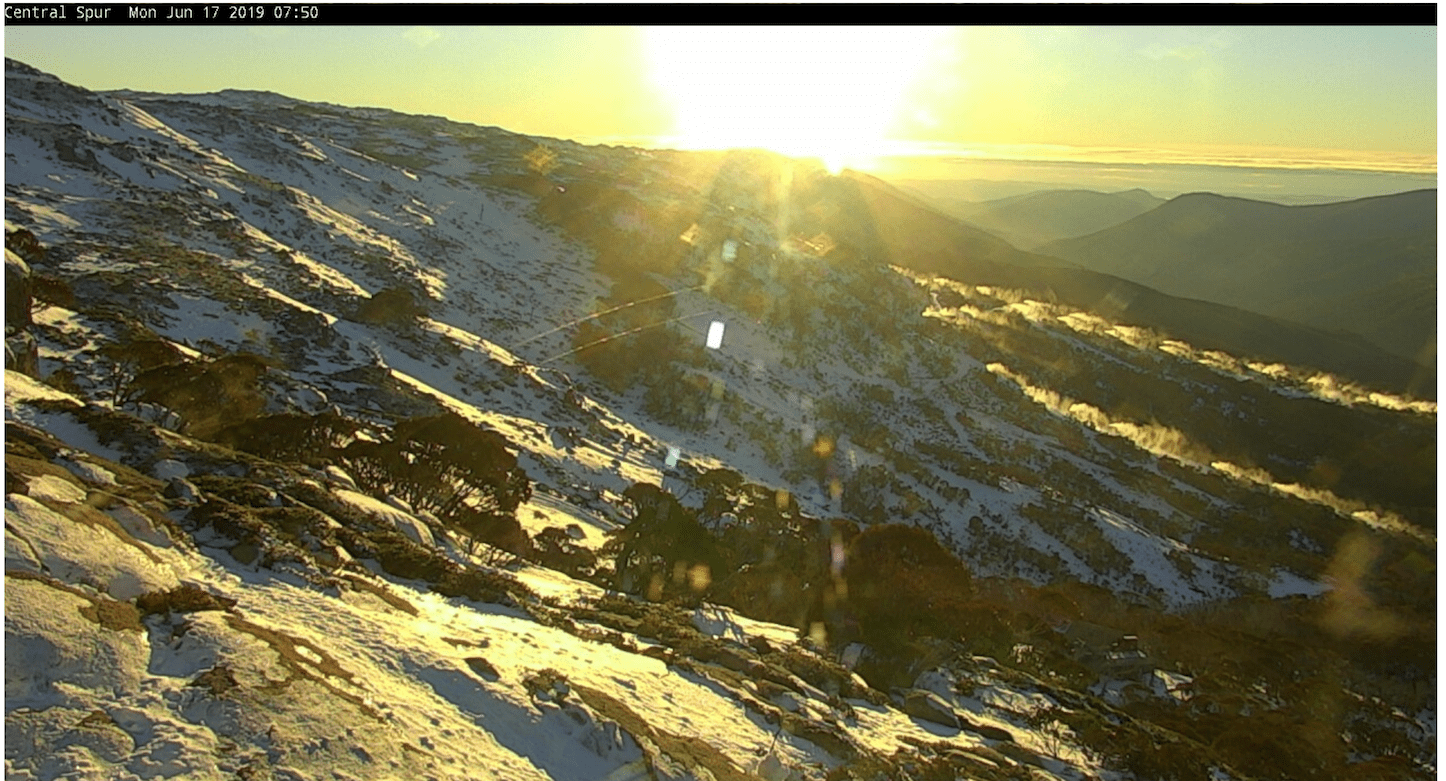 Mountainwatch |The Grasshopper
Monday 17 June
Synoptic Outlook
A ridge of high pressure will keep things clear and calm today, then a weak cold front will give us a nice wee dusting of snow during the latter half of tomorrow. Give or take a few centimetres, accumulations will be around the 5cm mark. Although that's not a massive amount, the front will usher in a cold airmass that should linger for several days and provide ideal conditions for the snow guns. A high approaches on Wednesday, but then parks up just west of us on Thursday keeping a lid on things.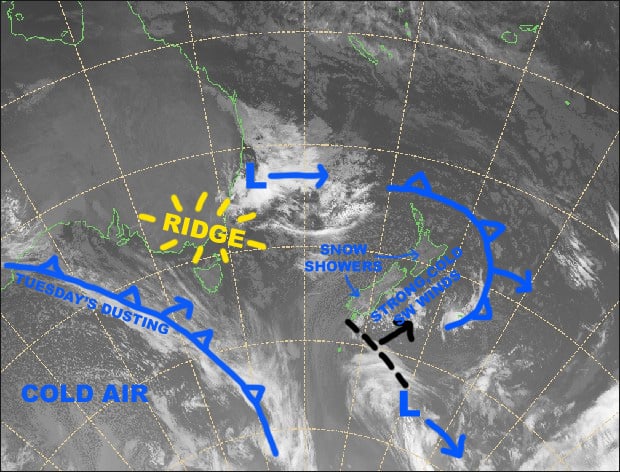 Monday 17 June
A sunny day with light winds, and hopefully some fresh man-made snow after another calm, chilly night.
Tuesday 18 June
Cloud increasing, then snow will start falling from afternoon. It may start out a bit wet and slushy on lower slopes, then it'll clear at night. NW winds becoming strong, then turning SW behind the front at night.
Wednesday 19 June
A mostly fine day with easing southerly winds.
Thursday 20 June
It should be a pearler of a day with light winds.
Extended Outlook
The snowfall event that I mentioned in the previous forecast looks to be a bit of a fizzer at this stage. Friday should see a trough extend south and provide a super light dusting mainly for NSW resorts. However, snow guns will continue to pump out the goods as temps remain nice and chilly as southerly winds also kick in on Friday, gradually turning to the east over the weekend as the High inches it's way onto Tasmania.
That's all from the Grasshopper. Wanna keep your finger on the pulse of all things snow? Join my weekly email list by filling in the box on my forecast page. If you have a question or feedback for me, hit me up on facebook.