Grasshopper's Weekly Japanese Forecast, Feb 27 – An Action-packed Week With Plenty More Snow
February 27th, 2020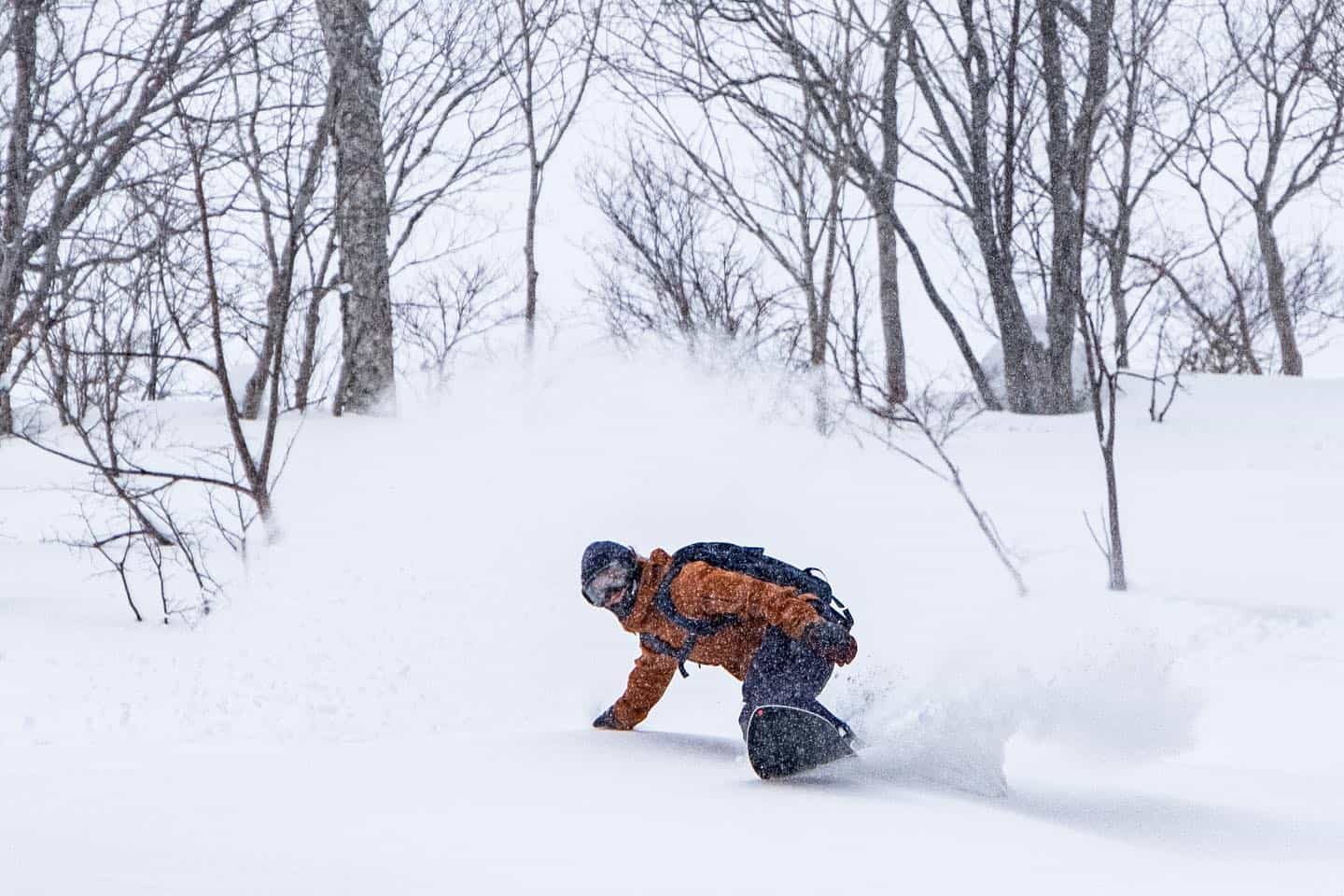 Mountainwatch | The Grasshopper 
Valid Thursday 27thFebruary to Thursday 5thMarch
We've got a busy, action-packed week ahead as we slide into spring – low pressure systems are flying off the big continent like hotcakes bringing plenty of snow.
First up we have to mention the 15-25cm we're expecting over central Honshu today into Friday. Then there's the 10-15cm for northern Honshu and possibly southern Hokkaido late Saturday into early Sunday.
And then a pair of lows rattle the country to start next week off, with Hokkaido copping an initial dump followed by snow showers until the end of the working week.
Honshu will get in on the action again later on Wednesday after a tasty looking hotcake slips by right under our noses, with a heap of powder falling through next Thursday into next Friday.
Thursday, Feb 27 – Friday, Feb 28
As promised, cold northerlies are showering Honshu with snow on this Thursday. Some of those snow showers may clip Niseko this morning, but other than that it'll stay fine on Hokkaido.
The snow showers will mostly disappear from Honshu Friday morning, right about the time they start on Hokkaido, falling into the afternoon there.
We should be looking at totals of 15-25cm for Central Honshu, 5-15cm for northern Honshu and just a light dusting for Hokkaido.
Saturday, Feb 29 – Sunday, March 1
The Echigo Mountains may see brief snow showers Saturday morning.
Then a low comes barreling in from the west, bringing a period of snow to northern Honshu and possibly the southern half of Hokkaido that evening into early Sunday. We could be looking at up to 10-15cm of fresh snow.
A few snow flurries should also clip central Honshu during the pre-dawn hours of Sunday.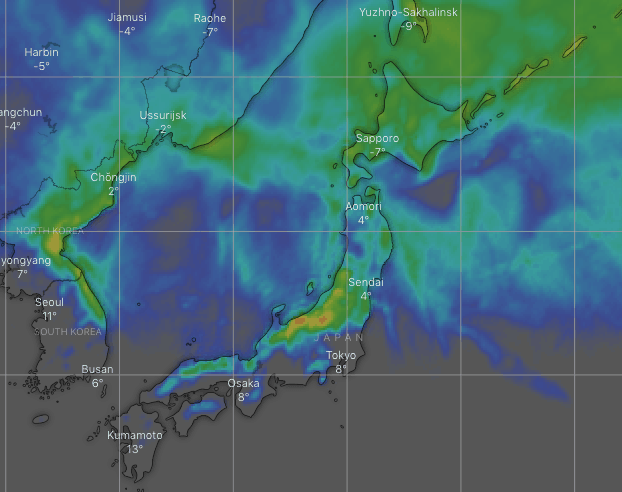 Monday, March 2 – Tuesday, March 3
A pair of lows rattle Japan during these two days. One passes by to the south, bringing a period of rain and warm temps to central Honshu on Monday, while the other dumps snow over Hokkaido, mostly after midday.
The snow won't as light and fluffy as we're used to on Hokkaido, as winds will be out of the south-east, but colder W-NW winds will file in Tuesday and improve the quality as it eases back to snow showers.
Honshu will see mix of sun and cloud on Tuesday with a flurry or two here or there.
 Wednesday, March 4 – Thursday, March 5
Another low should pass over southern and central Honshu during Wednesday. It's likely to rain up to mid slopes over Central Honshu initially, although rainfall amounts vary from a little to a lot, before cold northerlies sweep in overnight and dump snow to base levels through next Thursday into next Friday.
Hokkaido should keep its snow showers going through most of Wednesday, but they look to become less widespread next Thursday.
It's uncertain as to how much snow northern Honshu will receive during this time. It depends on the position of the low and wind direction, with amounts varying from a light dusting to a decent dump.
Have a great week, see you next Thursday!