How Much More Snow Can Tahoe Handle?
March 3rd, 2017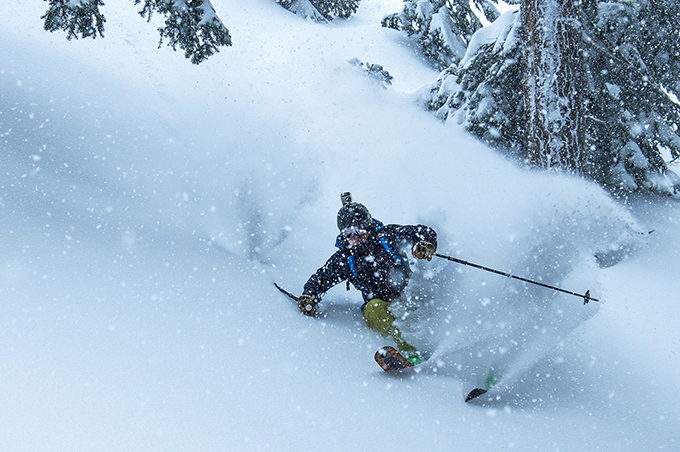 Sugar Bowl is a hot bed for cool pow pow right now, here's proof. Image:: Grant Barta
Mountainwatch | Louis Macindoe
You may have heard on the grapevine that Tahoe is having a pretty good winter. And you'd be right, in fact, Tahoe's looking 100%, actually, it's 179% of its average annual snowpack. Which makes you ask yourself, why am I not there? If that's the case, then you might'n want to read the following situation in Tahoe.
Basically, snow removers in the region are pissed. Not only have they got an endless amount of work on, it doesn't look like it's going to be running out anytime soon. And with another cold trough blasting through tomorrow bringing another little top up, that speculation is true.
For the children of winter, this is all very reassuring news, especially if you've made the impromptu decision to go there. Right now (Highly recommended). Various sources have estimated the snowpack to be between 34 feet and 53 feet in the Tahoe region. That's quite a difference in measurement, which makes sense only because rumors say that Scientists have run out of length on their aluminum probe's to accurately record the snow depth in the region according to reports.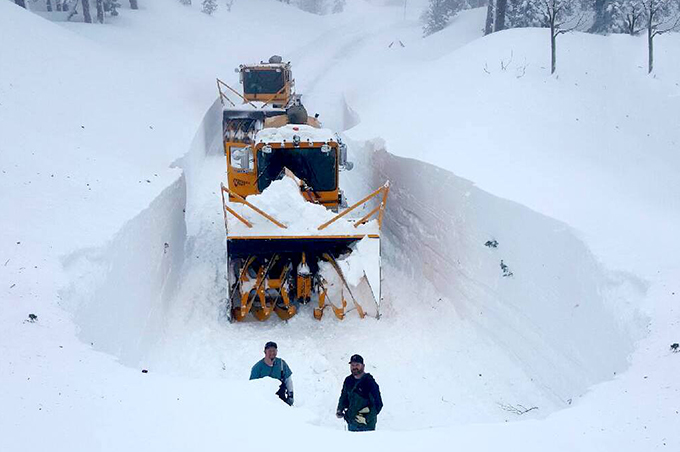 The only people complaining about all this snow are these guys, and the probing scientists too. Image:: Provided
Understandably, visitors to the region (soon to be you) have needed very little incentive to remain put there for the rest of winter, and spring with several major resorts in the area extending their operations right 'till the end of spring and then some. Let's start with Mt Rose, home to the most famous slackcountry in the world and the closest resort to the biggest little city in the world – Reno. The lifties of Mt Rose will be spinning their bull wheels 'till memorial day (29th May) after having smashed their snow depth record of 50 feet (15.24m) set in '94-'95 by 3 feet, bringing the current depth to 53 feet (16.15m). The most in North America.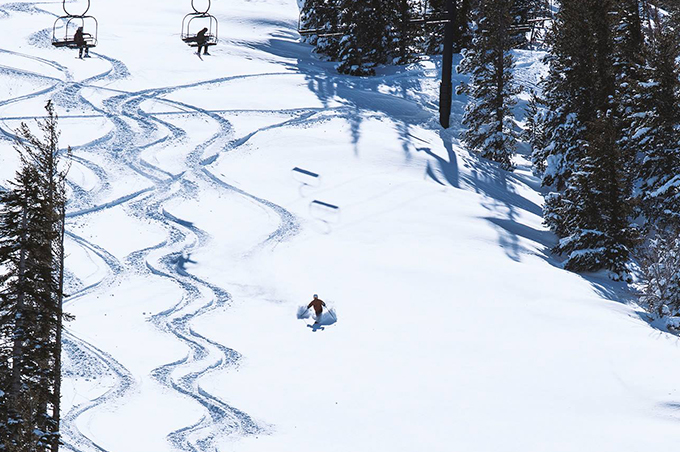 This guy is making the most of Mt Rose's #1 position on the snowfall ranks. Image:: Provided
Climbing over Mt Rose and into the guts of Tahoe only solidifies the need to go there. Right Now. Squaw, home to some of the best riding in the entire region has extended their winter operations 'till July 4 after topping their 45-year-old record for the most snowfall in January. How does 7 metres in one month sound? Not bad eh.
In South Lake, Heavenly puts in a solid effort with 14 metres stockpiled up on record, making it the eighth highest on the tally as of 2 days ago. Both Heavenly and Kirkwood will be staying open 'till April 16.
Back towards North Lake Tahoe, the go-to freestyle facility known as Northstar will be staying open until April 23rd, while other resorts in the region are simply too overwhelmed by the snow they've stockpiled this winter to even announce a closing date just yet. There's actually no end to mentioning how loaded placed like Sugar Bowl and even Boreal are right now, the Sierra's are well and truly ripe for the ripping.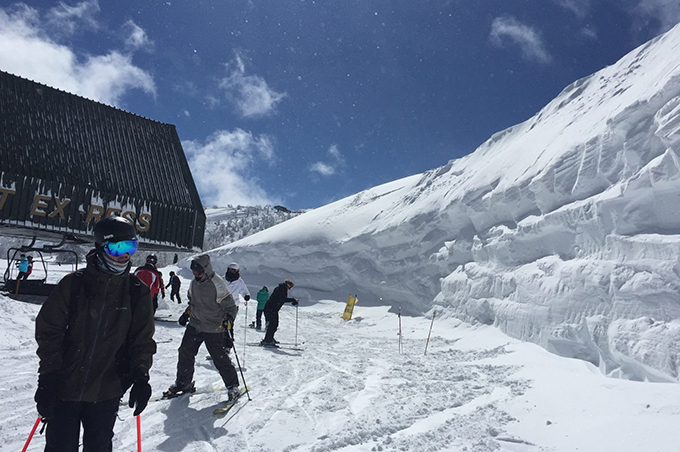 Even Donald Trump can appreciate a wall like this one at Heavenly. Image:: Provided
Tahoe is back baby. It was touch-and-go in Tahoe for a few seasons and I felt somewhat nostalgic talking about the bygone days of prolonged epic conditions in the region. But that mentality has been shattered this winter, and I'm enjoying the taste of my own words. Even the resorts seem a little surprised with the current situation. I'm sure the rest of California will benefit from the now swelling lake, which has now breached it's legal rim limit and is currently being relieved. Thank you Mother Nature for making Tahoe Winter's great again.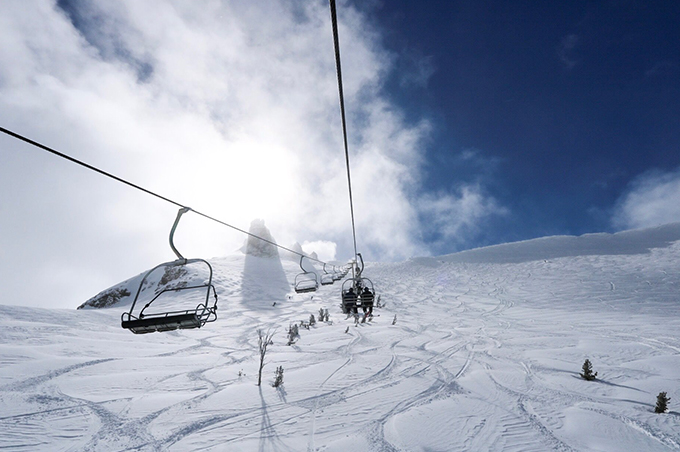 Notice all that unusual sunshine, that's standard California for you. Powder and perfect skies aren't uncommon at Kirkwood this winter. Image:: Provided
Heavenly forecasts,
snow reports and
live snow cams.