Lift Towers Installed – Thredbo's New Gondola on Track For Opening Ahead of 2020 Snow Season
March 17th, 2020
Mountainwatch | Press Release
Construction of Thredbo's new Merritts Gondola is continuing on schedule for completion ahead of the upcoming 2020 winter snow season at Thredbo Resort.  This exciting development will see the Merritts double chairlift replaced with a high speed, eight-person Gondola that will quadruple the capacity of the previous lift.
In addition to the Gondola, a fully automated snowmaking system on the popular 'Dream Run' is being installed as well as other slope works ahead of the upcoming winter. This development will allow more reliable access to Friday Flat and the mid-station of the new Merritts Gondola as well as better access to a wide variety of intermediate and advanced tree runs.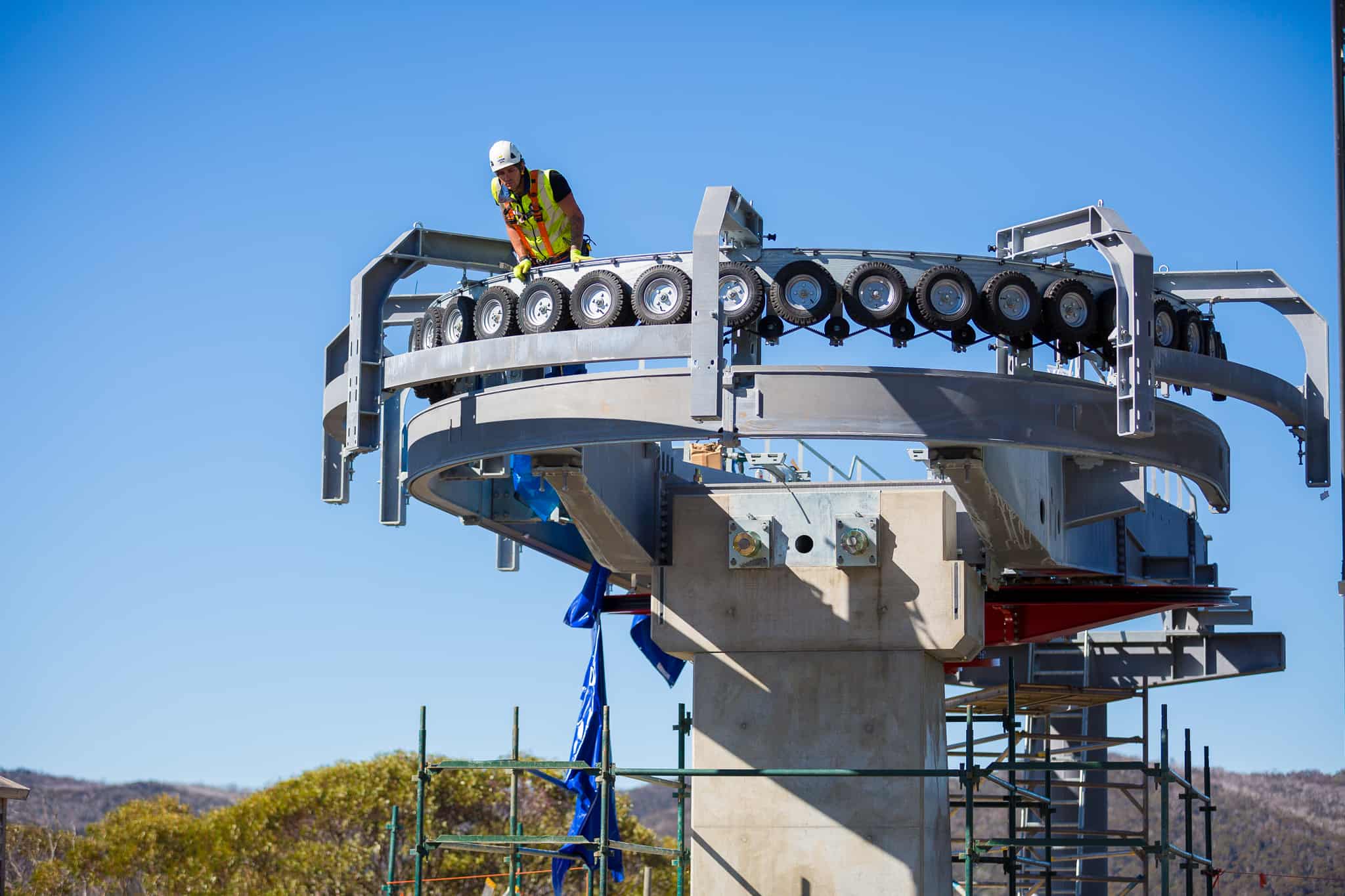 Construction on the Merritts Gondola project is being carried out by the company Doppelmayr and will run until May 2020. The 41 Gondola cabins, which were made by CWA in Olten, Switzerland arrived in the resort lat least year and other specialised equipment has been in production since March 2019 in Wolfurt, Austria.
The scale of the project will see over 45 containers of equipment, 20 truckloads of reinforcing and steel, and 150 truckloads of concrete delivered to Thredbo. Over 170 people will be directly and indirectly involved in the construction process with approximately 25-30 people working on-site on the project.
"This is the first project of its kind to be completed in Australia and we're very excited to be involved. An immense effort is required, however with the best in European equipment and a great team we are confident of delivering this project on time and budget. We know that the end result will be a massive asset to Australia's snow resorts and will be operational for the 2020 winter season," said Shaun Turner, General Manager of Doppelmayr Australia.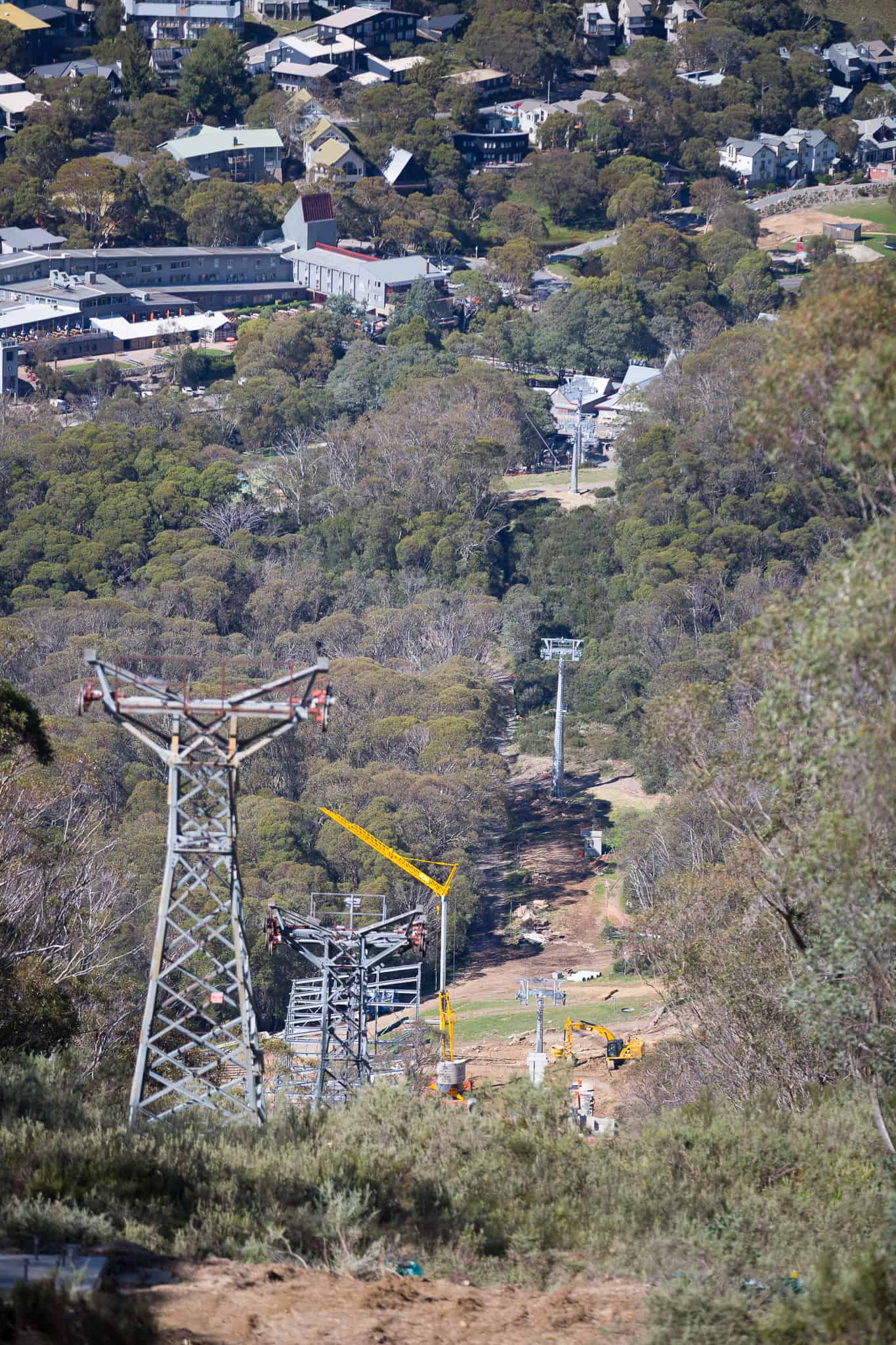 The construction of the bottom station, mid and top stations of the gondola is well underway and the towers for the gondola have been installed, a Blackhawk helicopter doing the heavy lifting.
Once completed the new Gondola will span over 1.3 kilometres, rise 298 vertical metres, and be able to lift 2,000 people per hour. Travel time on the Gondola from Thredbo Village to the Cruiser area will be approximately six minutes, saving 15 minutes on current times and carrying up to eight people per cabin in comfort and full protection from the weather.