Michaela Davis-Meehan – World Number Two Looking For Australia's First World Title On 2021 FWT Tour
October 19th, 2020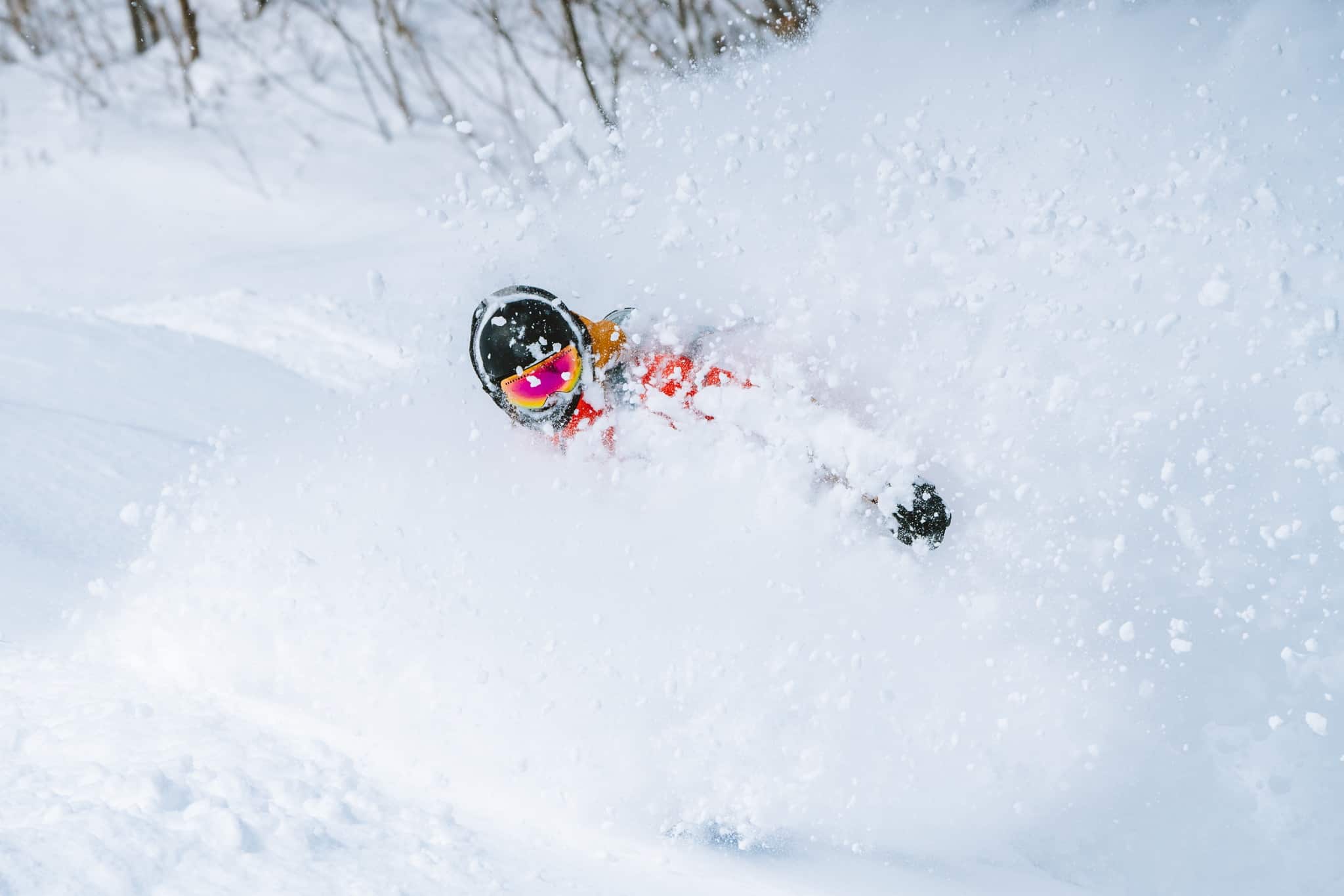 Mountainwatch | Reggae Elliss
For Australian snowboarder Michaela Davis-Meehan, four months of lockdown  and missing the Australian season is not the perfect preparation for the 2021 Freeride World Tour. However, typically for Michaela, she is taking it all in her stride, is raring to go and after finishing second on the world rankings last year, she is hungry for the World Title.
"It's crazy to think that I've been in lockdown in Victoria since I came home from this year's FWT, and in just a few months I'll be back at it for the FWT 2021,
"It's been a bit tough training while everything including gyms are closed and missing out on the Aussie season, but I have been getting creative with my workouts at the park and I'm coming for that top spot."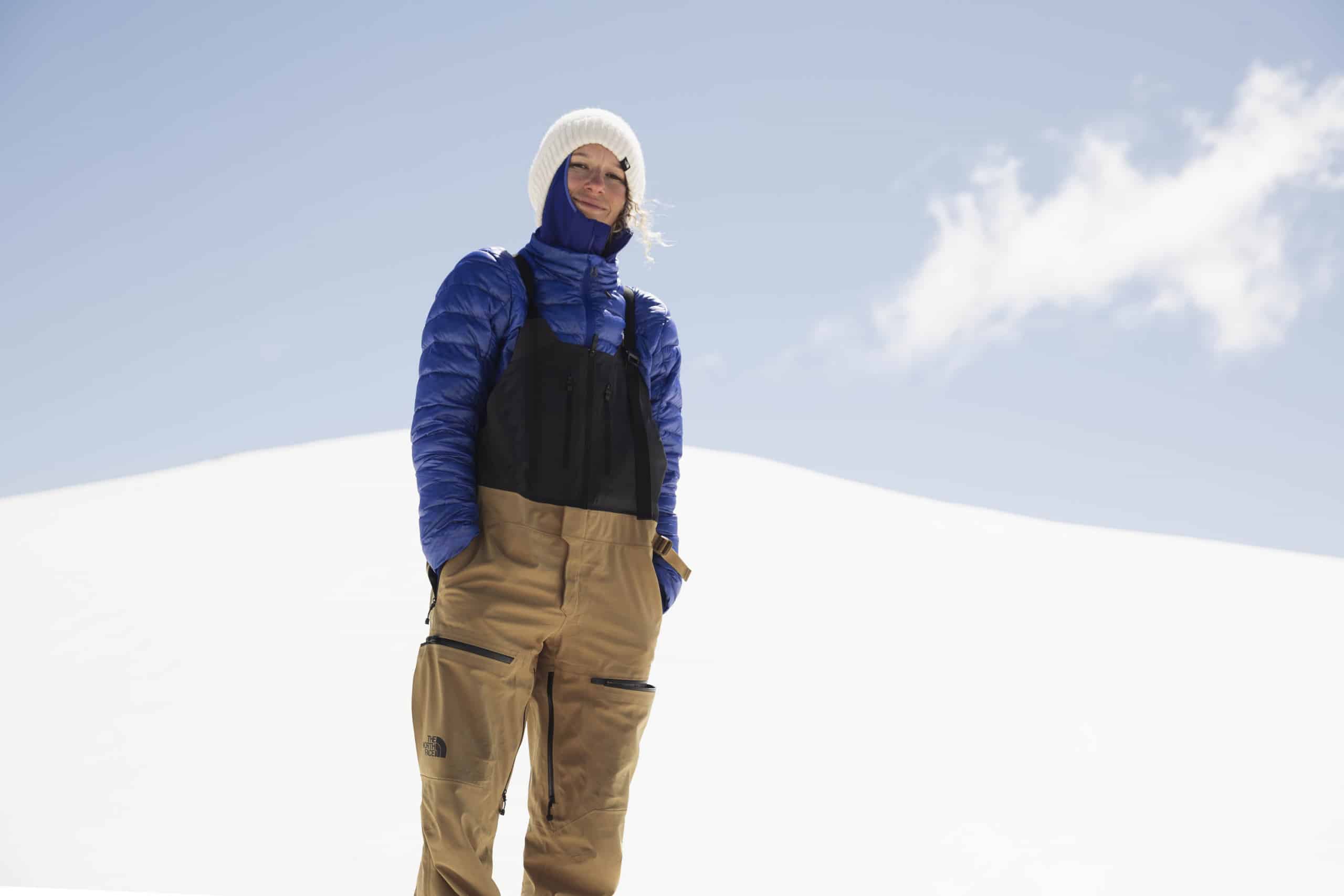 Reggae: Last time we spoke to you was in Hakuba and you'd just placed second in your first Freeride World Tour event. Not a bad start to your rookie year. As it turned out your rookie year was pretty special, you won in Andorra and then finished second overall in the world rankings. What was your goal heading into the year?
Michaela: It was a pretty amazing year! Especially after taking a whole year off in 2018 with a knee reconstruction and then, coming back to win the 2019 Qualifying Tour to make the 2020 World Tour was just incredible! I didn't have too many expectations coming onto this year's Tour, my main goal was to finish in the top four and requalify for the FWT21. But once again, I surprised myself and ending up second overall!
What was the highlight of the tour for you?
It would have to be making history as the first ever Australian to win an event on the Freeride World Tour, at the Andorra stop!
The tour finished early after Covid19 reared its ugly head and the cancellation of the last event in Verbier. That is the pinnacle event of the world tour – it must have been disappointing.
Of course, it was a shame it couldn't run. I was looking forward to checking out the famous Bec Des Rosses! I've only ever ridden it once on terrible snow. Excited to check it out next year!
I watched the Western Faces film recently – that was your first multi-day backcountry camping trip? How was it? That storm looked pretty gnarly.
It was really cool I love being out in the middle of nowhere and having the mountains all to ourselves. With nowhere to be and nothing to do except for getting to the top and shredding each day. Many firsts happened on that trip, including being stuck in 140km winds! I was just hoping we wouldn't get blown off the mountain.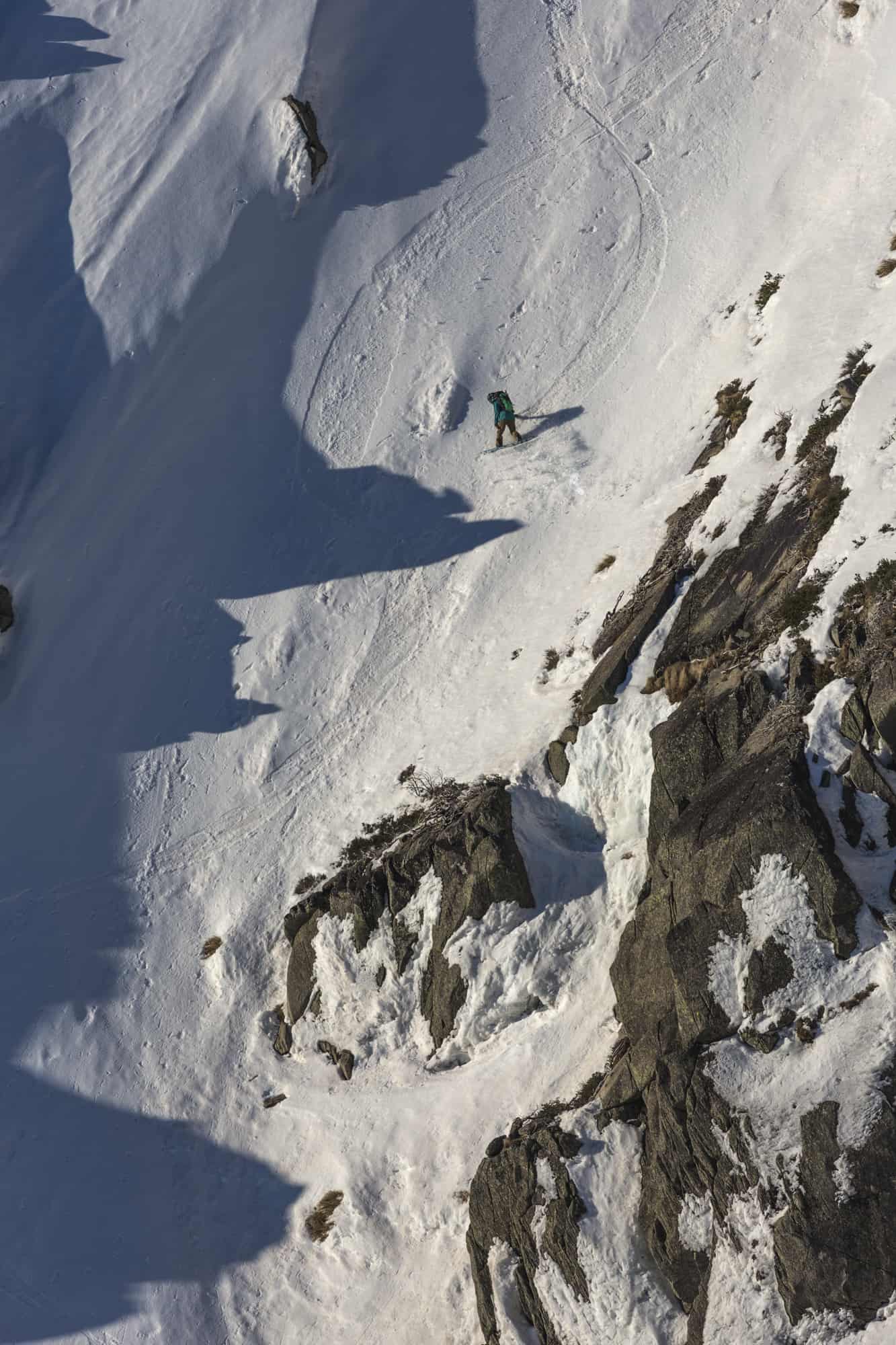 Had you spent much time in the Australian backcountry prior to that?
Believe it or not, that was my first time in that area. I couldn't believe the mountains we have. I definitely want to head back out there and explore it some more.
How was it riding with Anna Segal, Hank Bilous and Fraser McDougall?  
Pretty good … for a bunch of skiers (ha). I was the rookie of the trip, so it was great being out there with these guys who are so experienced and could show me the ropes.
Also, being out there with a mountaineering legend like Tim Macartney-Snape, good to have someone that experienced out there with you.
The man, the myth, the legend. It was great having Tim there as well and trying to take in some of his knowledge. He definitely showed us all up on the hiking aspect, he's a machine!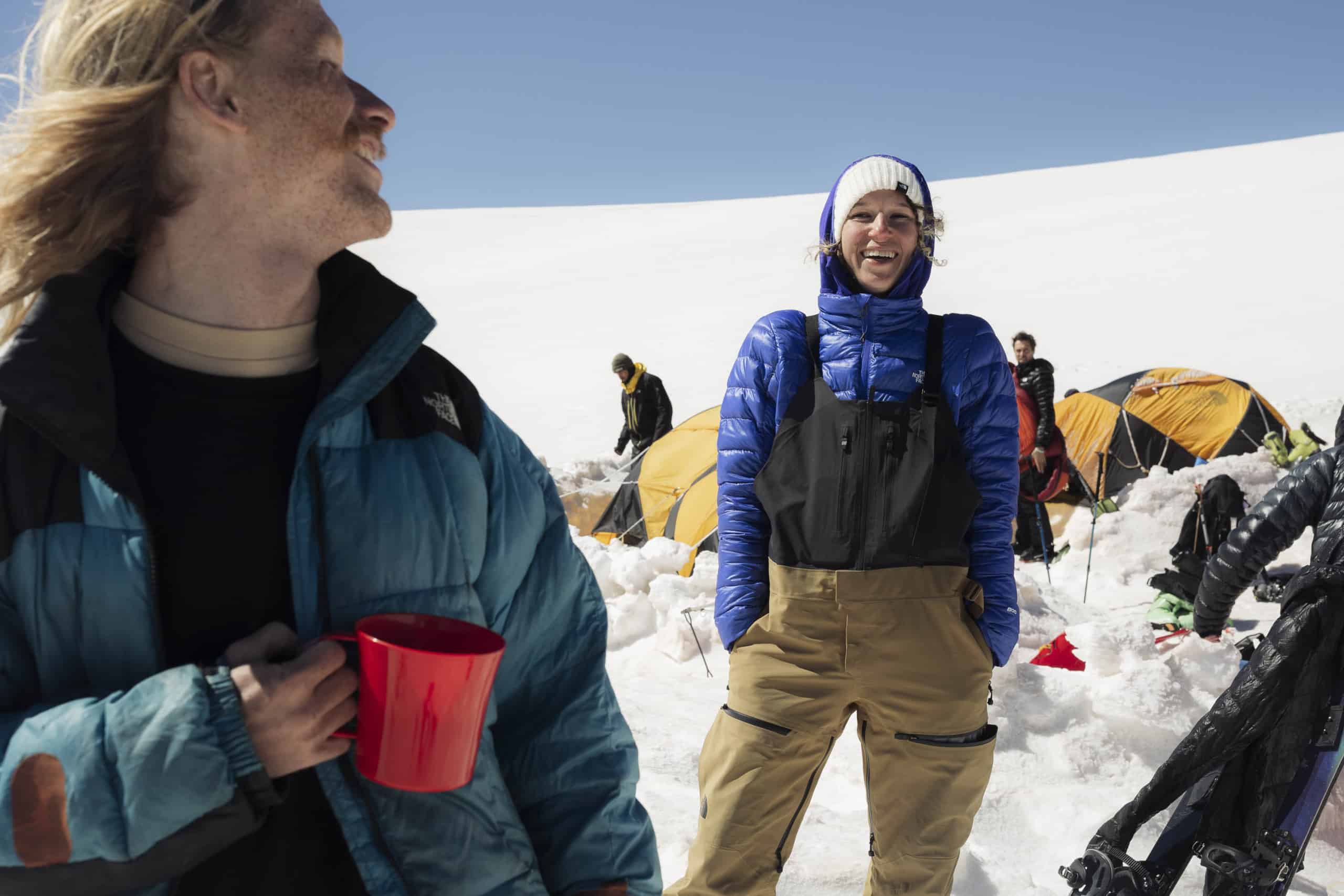 That trip and the film was a The North Face project – you must be stoked having opportunities like that with your sponsor.
I'm so happy to be involved with such a great company that puts opportunities like this together, it really makes you feel a part of a team! Everything that TNF do is so professional. They really care about the outdoors and environment. And they are so supportive of me – I love it.
You just missed the Aussie winter and have been in full lock-down in the Mornington peninsula. When did you move down there?
I got the one way, no return ticket to the Peninsula straight after the finals in Switzerland were cancelled. Before heading off on the FWT I packed up all my things from where I was living and figured I'll sort out somewhere to live when I get back. Then COVID hit, and I needed somewhere to live and quarantine, so I came to the Mornington Peninsula to crash at mum n dads, and now they're stuck with me. It's crazy to think that I have been here for almost eight months, with the majority of the time in lockdown and now the FWT is coming back around again!
How is lockdown? How do you keep fit? 
I've been turning this not so great situation into a win! I'm lucky to be in a beautiful area near the water and get to hang out with my parents. I did some volunteer work with a Fresh Food program before I started a Diploma in Film and Television, that has kept me busy and sane! I try get out and adventure around on my bike a fair bit. As I've never really been down this way before it's been fun exploring a new area.
I've picked up some new skills, learning to play the ukulele, getting better on the skateboard and recently bought a slackline, working on my balance. For me it's all about staying active and keeping busy, but I have also spent a lot of time with my good friend Netflix.
Training has been tough, especially for strength training. I have been doing workouts at the park and outdoor PT sessions have just recently been allowed to start back up. I'm hoping the 5km radius travel ban will lift soon so I can go surfing again!
You've got straight into it after doing the Film and Television course – started MDM creative and made cool doco on the Fresh Food volunteer program. What are you plans there?
 I never have time to do anything like this because I'm always travelling, so this was the perfect opportunity to try something new. I've always liked putting little edits together and it's an industry I would like to get into when I'm not snowboarding. If you want to check it out here is my first documentary:
The FWT tour has just announced its calendar and locations which is the same as last year. What are your plans, and have you applied to leave the country? 
They have been announced, however not yet confirmed. So, it's a waiting game at the moment, just cruising until then and worst-case scenario if it doesn't go ahead, at least I'll get a summer and switch out the snowboard for a surfboard. Lucky my motto is "go with the flow".
You finished second in the world behind Marion Haerty, who had another big year. She is incredibly consistent and the one you have to beat to claim the world title. What do you think you need to do to win?
Marion is incredible! So awesome to see her ride and have her push my snowboarding. I think experience on these big faces goes a long way and next year I'm not going to be a rookie, so I'm coming for that top spot. I know I'm on the right track and I'm going to just keep doing what I'm doing.
 Now you've established MDM creative, can we expect some video blogs from the tour?
 Probably not.  When I'm at the snow, I want to be snowboarding. I'll keep MDM Creative as my off-snow project and work when I'm not travelling and competing.
Great, thanks again Michaela and good luck on the tour.
 Cheers, Reggae. Let's hope I'll see you in Japan soon!!