Mountainwatch Guide to Jackson Hole – One of The World's Great Snow Destinations
November 14th, 2023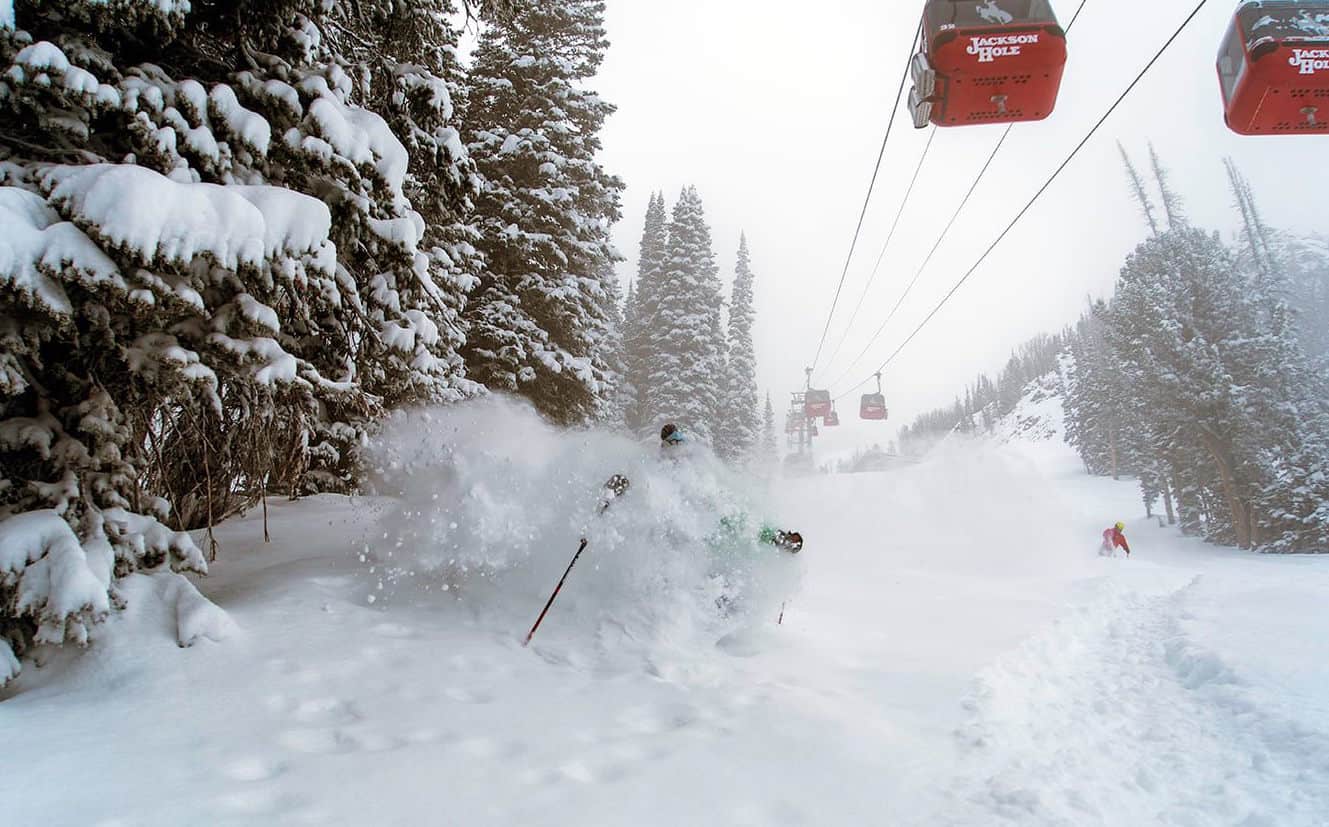 Mountainwatch | Reggae Elliss
Jackson Hole has a reputation for being among the best resorts in North America and once you visit you'll easy to understand why. It's awesome. The iconic North American resort had been on my hit-list for a long time, the desire fuelled not just by the photos and TGR film segments I've seen over the past 20 years, but also by the fact that everyone I know who has skied Jackson rates it as one of their favourite destinations. After my first visit I felt the same and once you have been, you will want to go back.
Located in Wyoming near the Grand Teton and Yellowstone National Parks, Jackson Hole is a spectacular part of the world. Jackson Hole resort and the town of Jackson are about 20-minuted drive apart, the resort located at Teton Village, at the base of the mountain.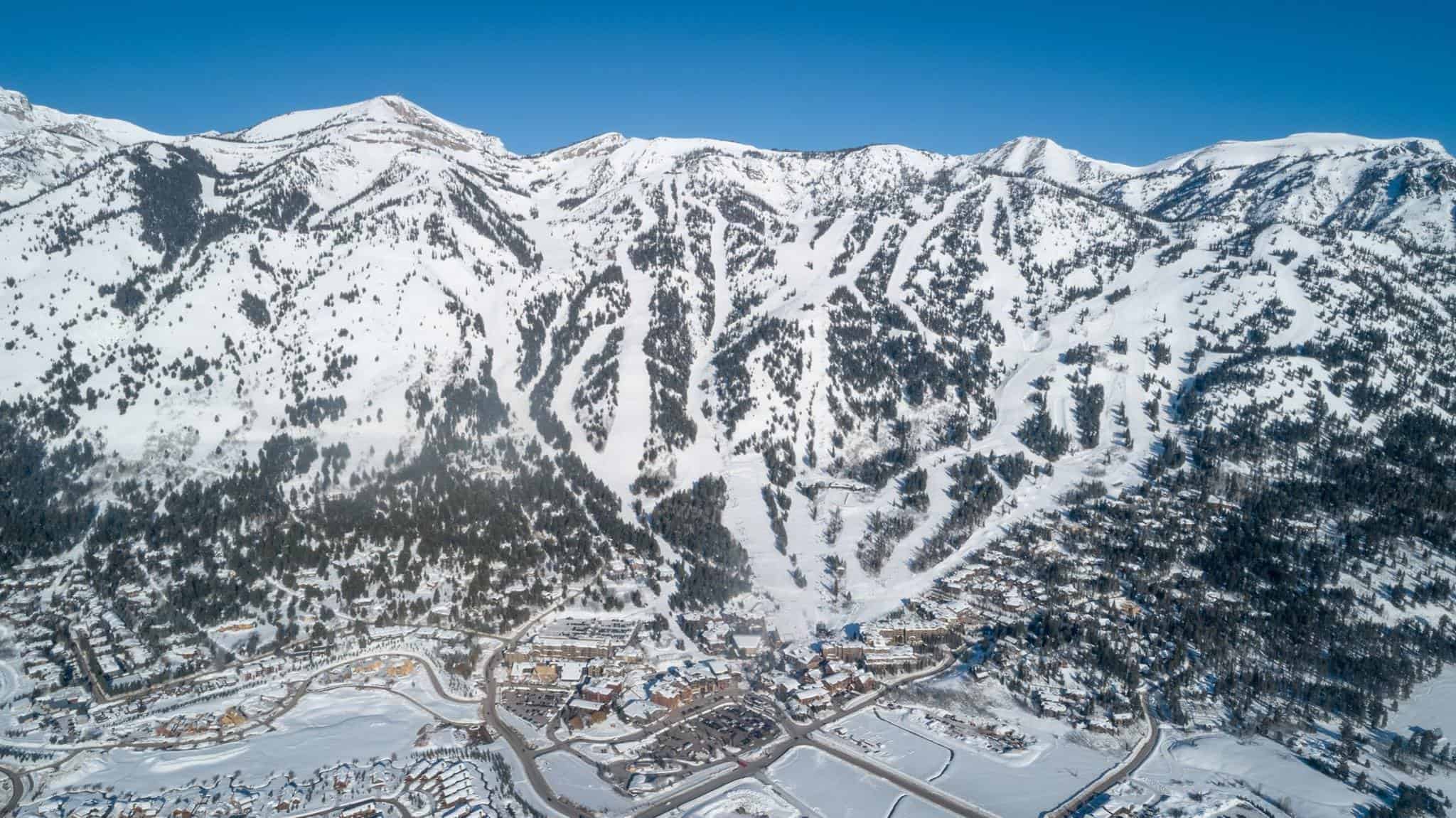 It is renowned for its serious terrain, dry snow, core local skiers and boarders, amazing views and a fun, cowboy atmosphere. But there is more to Jackson Hole than what you've seen in the movies or read in magazine. While Jackson does truly offer delivers a big mountain skiing experience, both in resort and the gate-accessed back country, the variety of terrain means it also has something for everyone, from kids and first timers, to intermediates who like long, mellow groomers.
Jackson is big, with 2500 acres of skiable terrain and its average annual snowfalls is 12 metres. When the storms hit they deliver mind-blowingly good snow – cold, dry and deep. A powder day in Jackson is something you will never forget.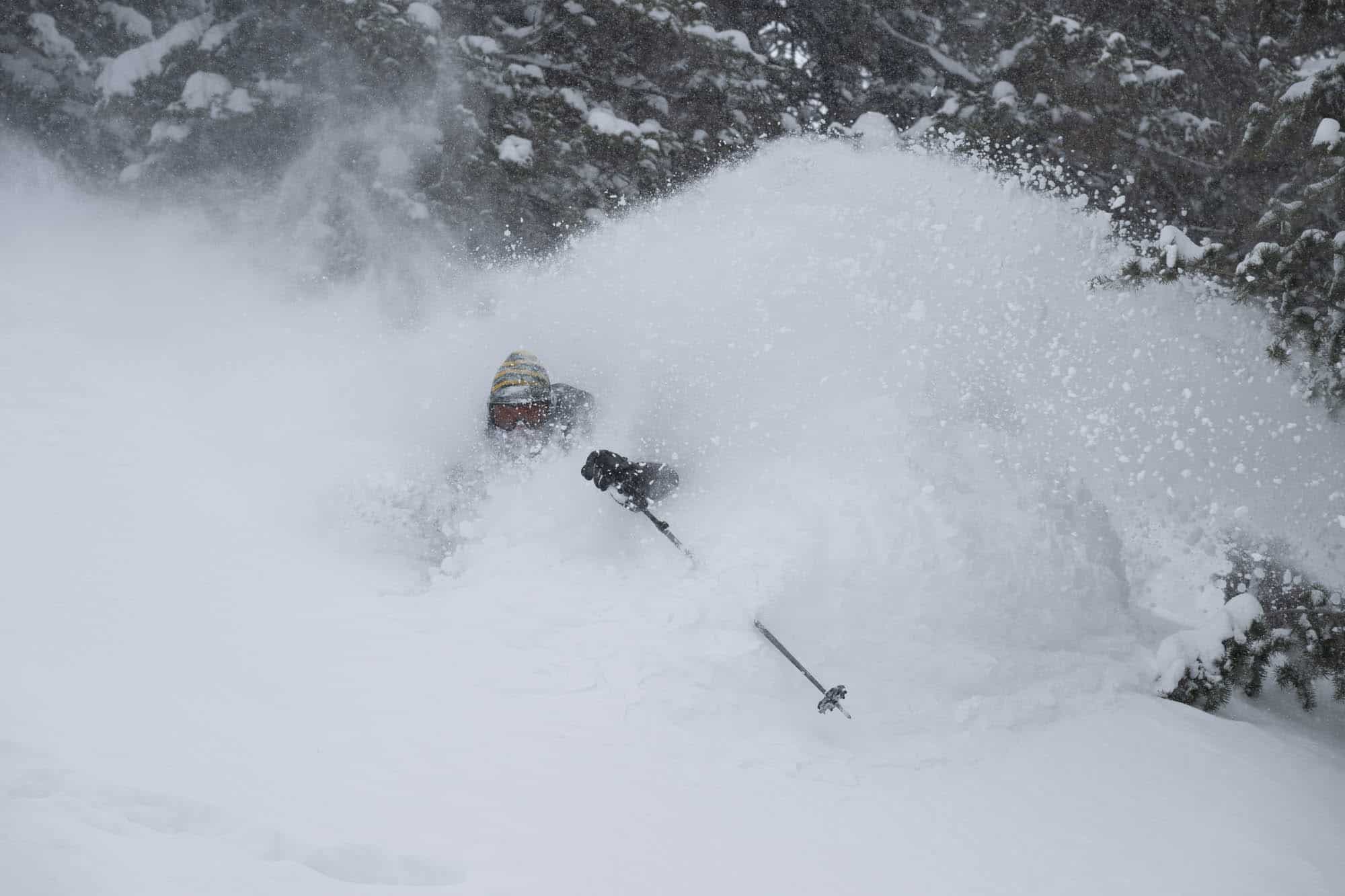 Jackson is big, with 2500 acres of skiable terrain and its average annual snowfalls is 12 metres. When the storms hit they deliver mind-blowingly good snow – cold, dry and deep. A powder day in Jackson is something you will never forget.
Surprisingly in this day of multi-resort ski companies, Jackson is still privately owned.  2023 marked milestone with the sale of the resort by the Kemmerer family after 31 years. They've passed the baton to new private owners who are also Teton County residents, long time family friends and members of the board of directors – Eric Macy and Mike Corbat.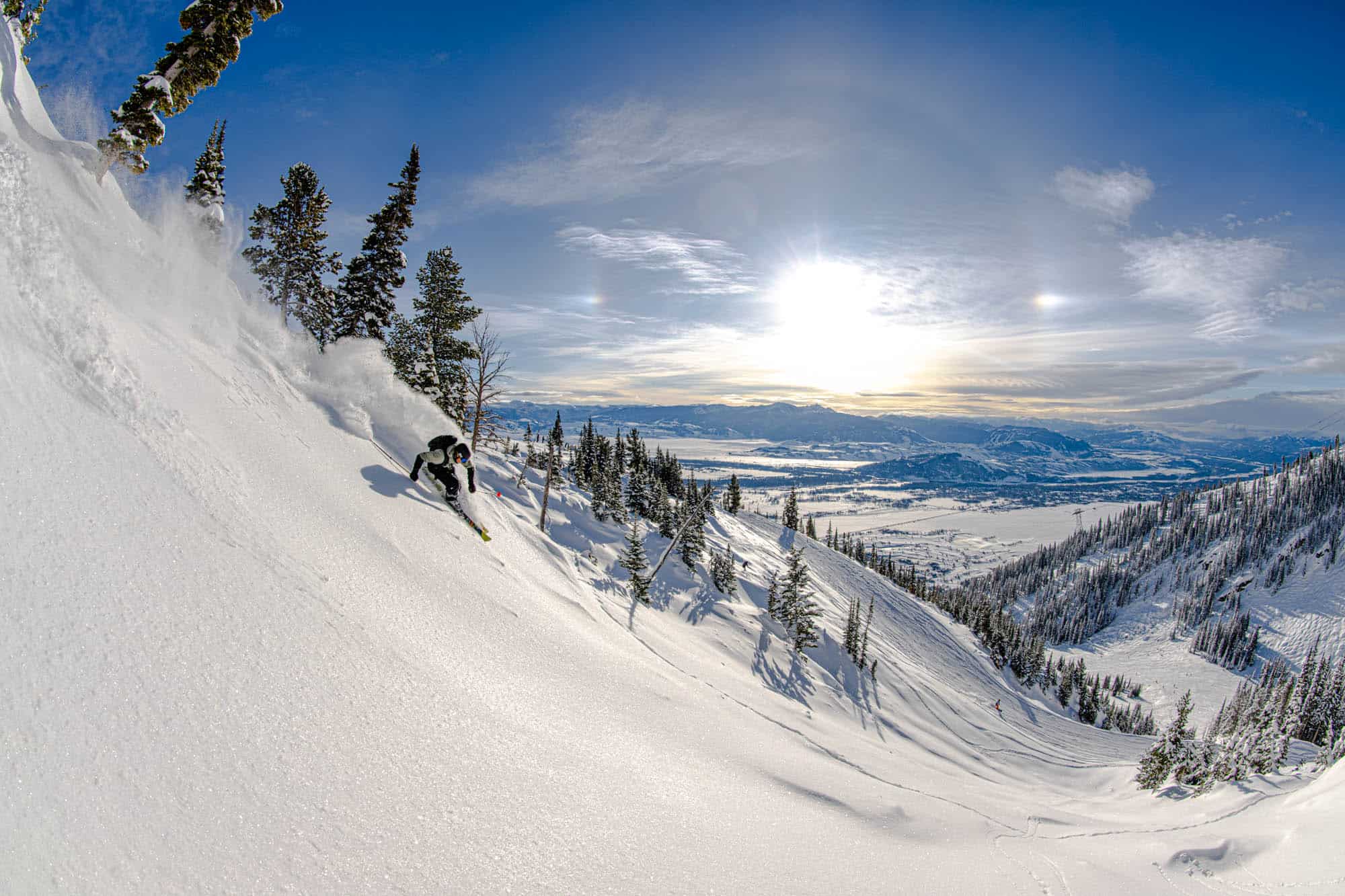 Under the stewardship of Jay, Connie and Betty Kemmerer the resort has seen over $300 million in investment and improvements, with the audacious goal of making it the best ski resort in the US.  I'd argue they've reached their goal, and they've done it while taking care of their employees, embracing green energy, working with the community and being a genuine leader in the industry.
It's expected the new owners, who've been actively involved at board level in all of these decisions, will maintain the ambitious pace set by the Kemmerers. Jackson Hole have replaced or built every new lift in resort in the past 30 years – the Thunder lift was the most recent update in 2022-23 and Sublette is due in 2024.
The Backcountry and Guides
While Jackson Hole's inbounds terrain is incredible, the lure of its backcountry has been calling skiers and boarders for decades. Getting into the backcountry is something any advanced skier/boarder needs to do when visiting Jackson, but make sure you have an experienced guide who knows the place well. Jackson has a number of gates from the resort into the backcountry which are open when patrol deem conditions safe so access is pretty easy.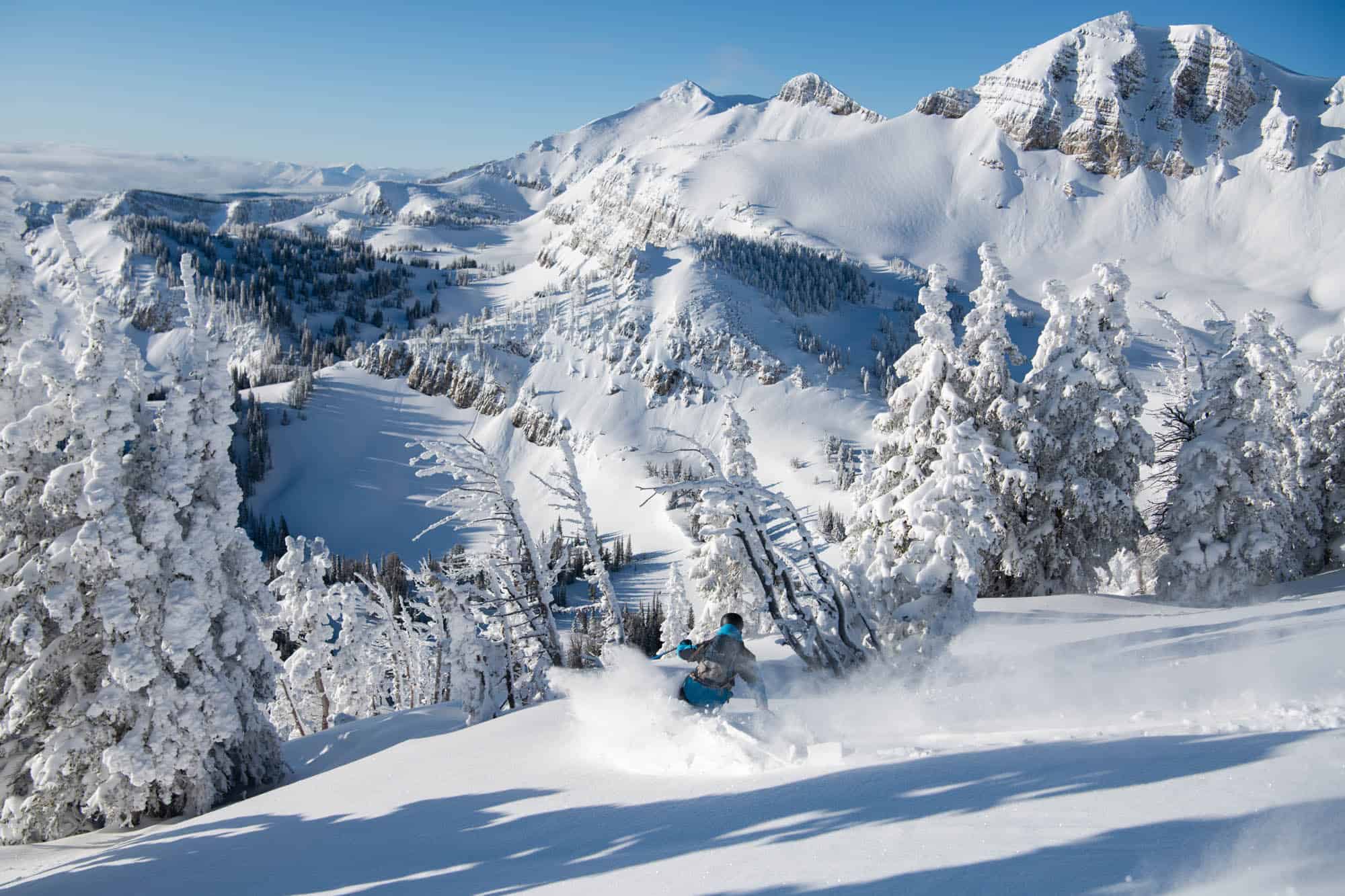 However, you need to be equipped with avalanche packs, transceivers and beacons and you can book guides through the resort. A guide will not only ensure you find the best snow, but before you pass through a gate they will brief you on how to use the equipment, the snow pack conditions, how slides happen and what you need to be aware of when skiing outside of the resort. Having said that, you don't need to be a cliff jumping expert out here and the terrain is fun – you just need to be aware of where you are skiing.
As you'll hear at the end of the safety speech from the operator when Jackson's famous big red tram is about to drop you off at the top of Rendevous Bowl: "If you don't know, don't go."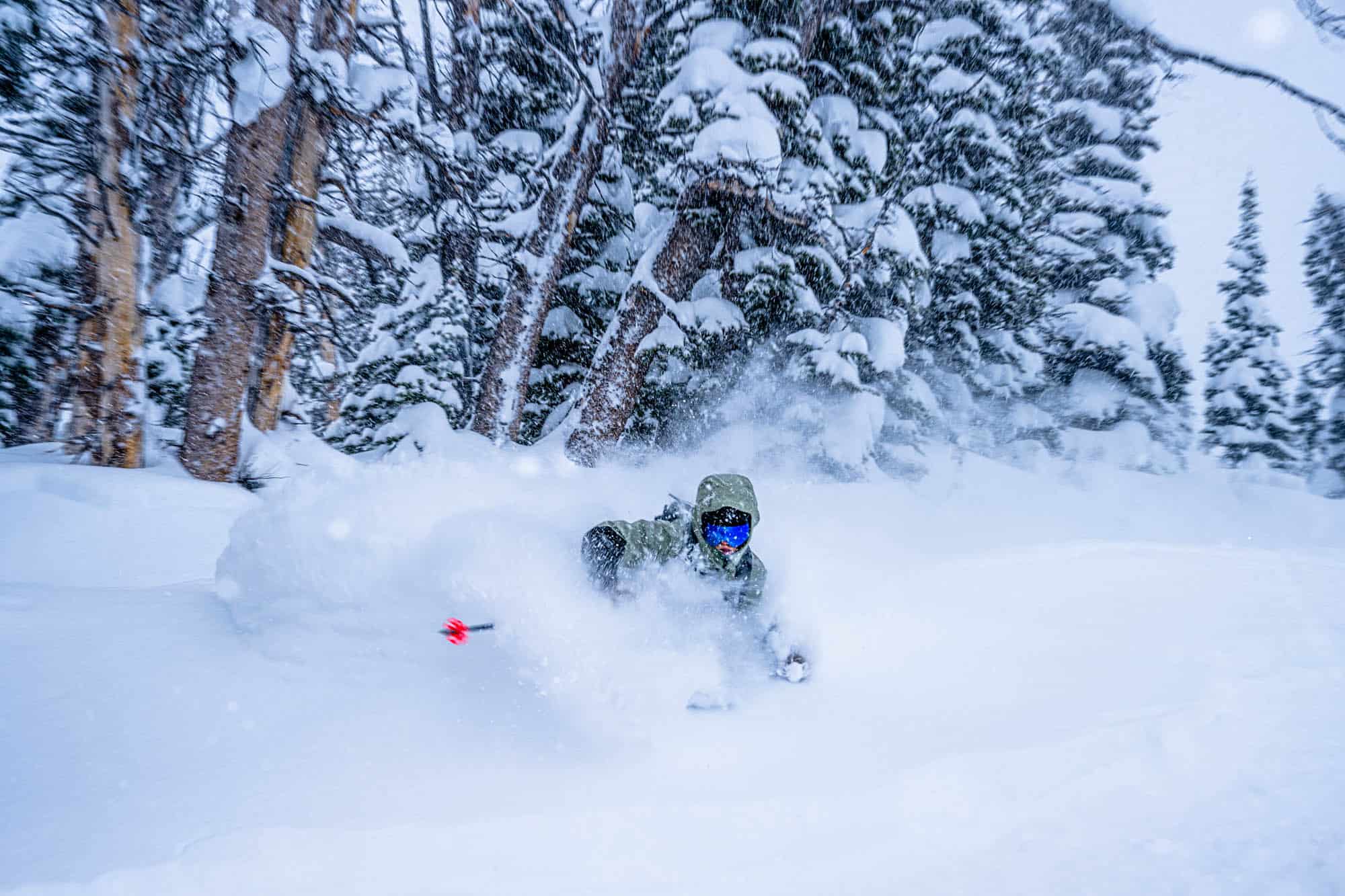 In fact, Jackson Hole is so big within its boundaries, it is a good idea to hire a guide to show you around the resort on the  first or second day of your visit. Mountainwatch contributor Tony Harrington has been spending much of the northern hemisphere winter in Jackson Hole for years and reckons it's a no brainer: "I can't recommend strongly enough the difference that getting a guide (or joining one of Jackson's Backcountry or Steep and Deep camps) will make to unlocking terrain and experiences you'd never manage rolling solo."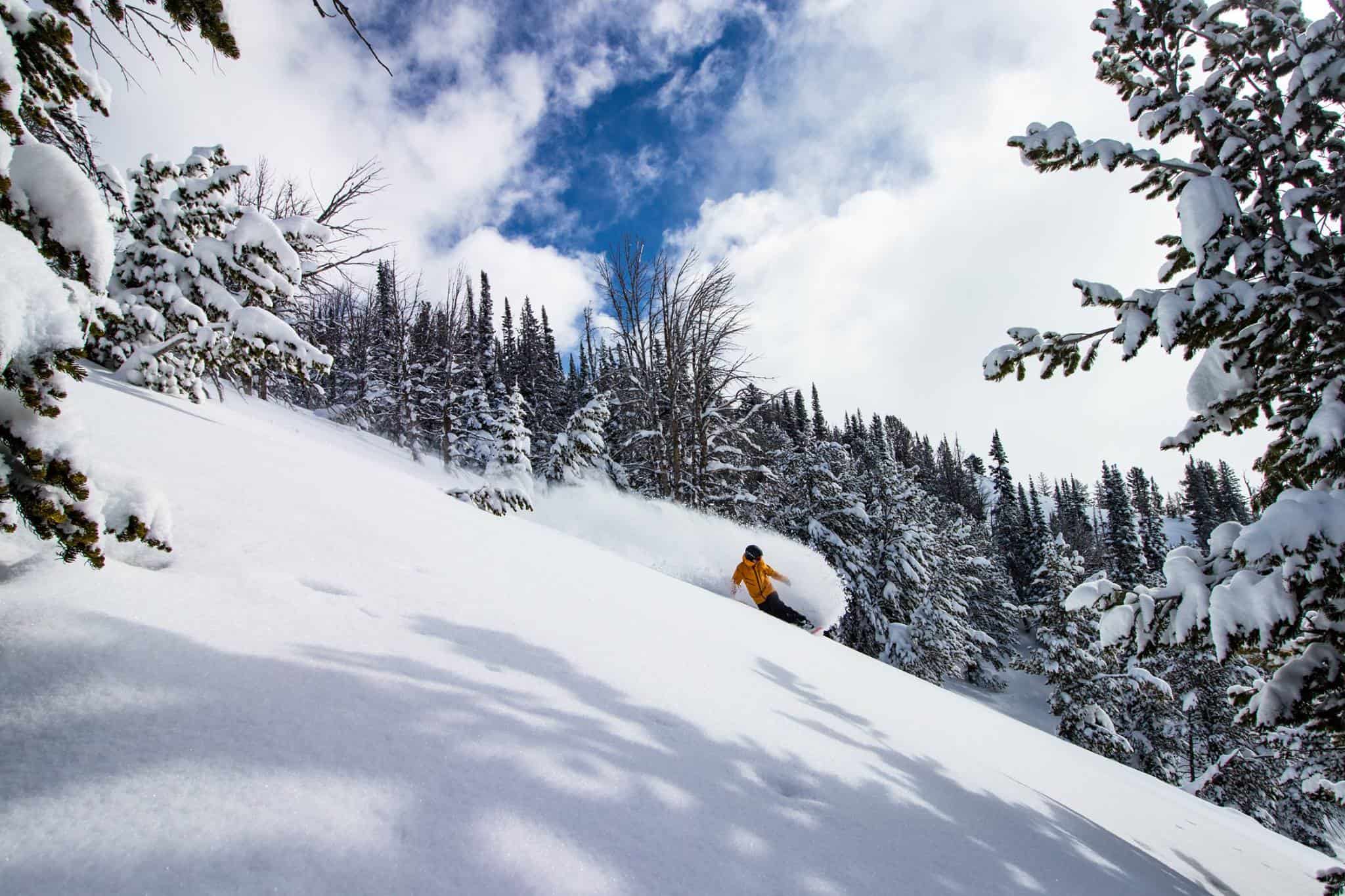 Where To Stay
The resort is located at Teton Village, an easy 20-minute drive from the town of Jackson. There is plenty of choice for accommodation, whether on mountain, in Jackson itself or halfway between the two at the Aspens or Wilson, a town at the foot of the Teton Pass.
Obviously staying slope-side in Teton Village is convenient and the accommodation ranges from budget rustic at The Hostel to on-snow hotels and luxurious free-standing homes. The Hostel is basic but it's walking distance from the Mangy Moose and barely a three-minute walk to the Tram.  Continuum (in homage to Teton Gravity Research) replaced the Jackson Inn and is a great mid-range option with a sun-soaked pool and lively bar.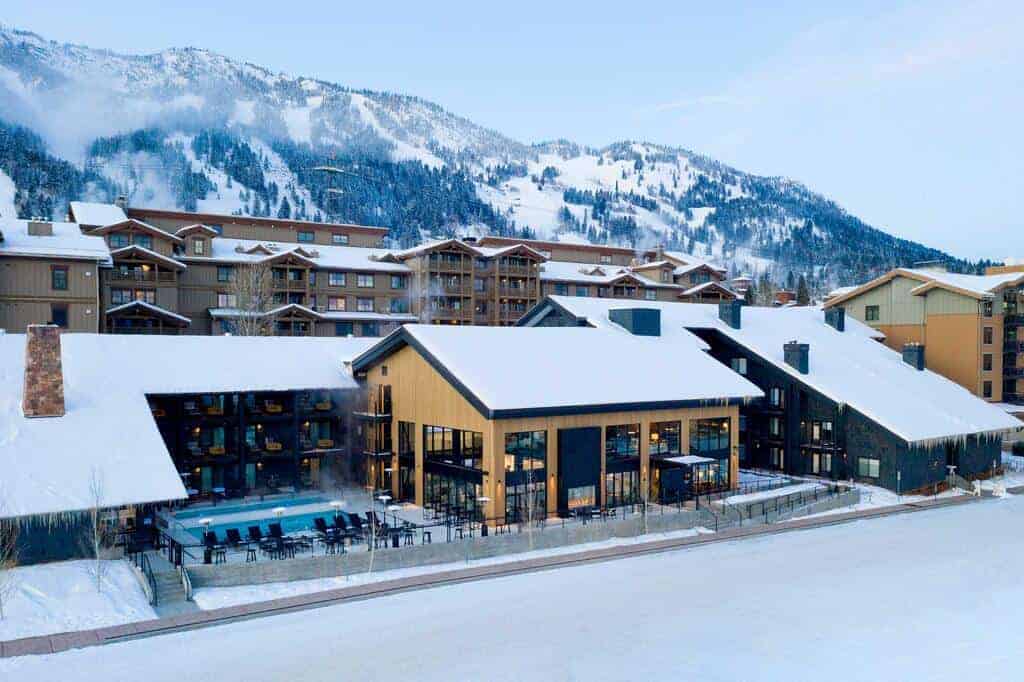 If you want something more upmarket check out the Hotel Terra or Teton Mountain Lodge. However, there is a great range of accommodation options in town, from where there are regular buses to the resort, so commuting is easy. Head to Mountainwatch Travel to check out the latest Jackson Hole packages and accommodation options 
Where to Eat
There are plenty of options in Teton Village with the infamous Mangy Moose a must, offering good "pub food" and live music at après after 9pm on weekends. We also recommend Calico, located between the resort and town, a long-standing favourite with locals with the choice of a booth in the bar or sit-down in the adjoining dining room. Pizzas are their signature, but everything is good. There are plenty of eating options in town, ranging from Japanese to steakhouses to fine dining. However, for a full-on cowboy vibe, pull up a saddle at the famous Million Dollar Cowboy Bar and order the bison burger. When in Jackson…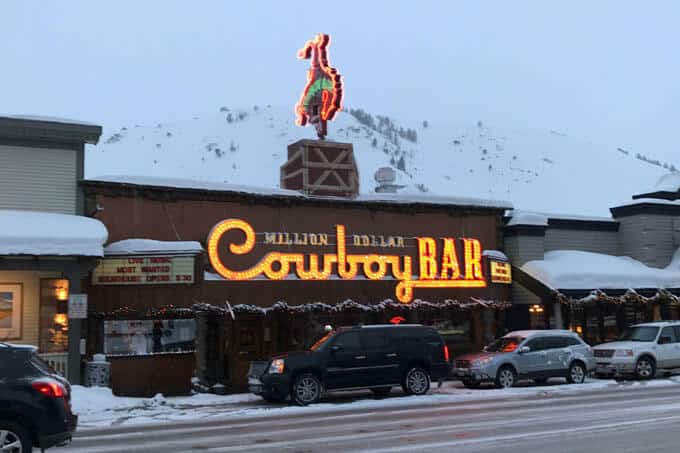 Other Things To Do
For families there are plenty of things for the kids to do off snow, including Ice skating in the town square and Elk Sleigh rides. It's also worth checking out the snow tubing and the coaster at Snow King resort which is the local mountain right in town. However, it is worth taking some time off snow and checking out the National Elk Refuge and Yellowstone or Grand Teton national parks on a wildlife tour. Not only is the landscape incredibly beautiful, but it is an opportunity to see elk, moose, deer and bison up close. You may even run into a wolf or two. If art is your thing, town is full of galleries and the National Museum of Wildlife Art out near the Elk Refuge is worth a look. We recommend Jackson Hole Wildlife Safaris: jacksonholewildlifesafaris.com
How To Get There
United, Delta and American airlines fly into Jackson Hole, with services from LA and San Francisco. If you're on a road trip, Jackson is a 14-hour drive from Tahoe, 10 hours from Aspen and 4.5 hours from Salt Lake City.
Mountain Stats
Vertical
4139 ft. (1262m)
Top elevation
10450ft. (3185 m)
Base elevation
6311 ft. (1924 m)
Skiable area
2500 acres (10 km2)
Average snowfall
475ins (12 metres)