New Zealand Forecast, September 15th – Snow Showers Today, Before The Isobars Pack In Tight For A Wild Weekend
September 15th, 2023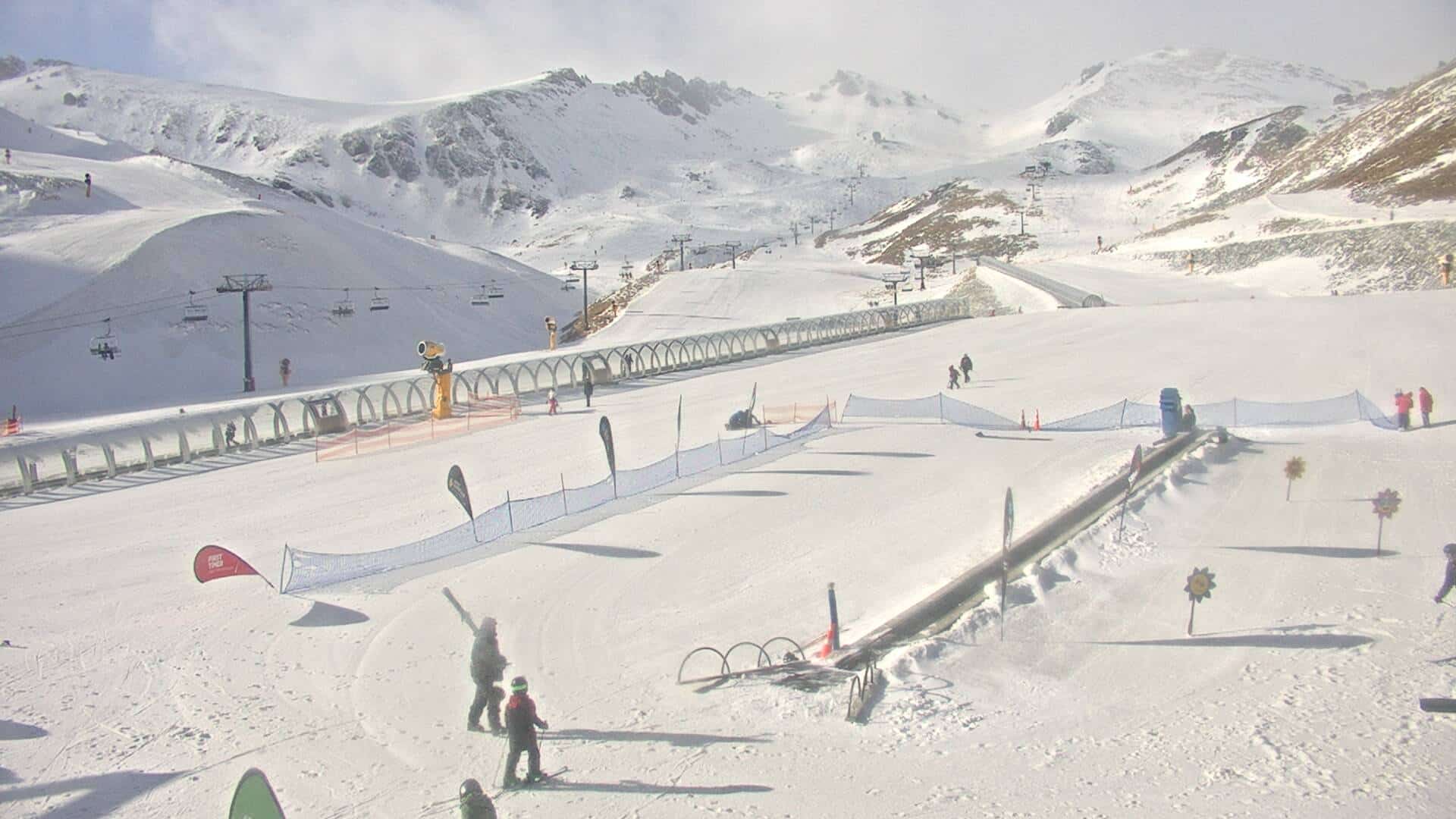 Mountainwatch | The Grasshopper
Written early Friday 15th September, valid to Sunday 17th September
For the South Island, today will be the nicest of the bunch, as strong, cold southwesterlies and snow flurries will eventually clear to blue skies this afternoon. This weekend, however, will be a no-goer as the isobars pack in tight to get the W-NW winds really humming at severe-gale force.
Layer on top of all that all sorts of frontal features and it'll be a complete mess, with heavy rain during the latter half of Saturday into the first half of Sunday. However, colder air arriving later on Sunday will turn things nice and white again, especially down in the Southern Lakes where there'll be a tidy top-up of snow.
Meanwhile, Ruapehu will get a nice top-up today as a cold front passes over the North Island. Saturday will be the pick of the bunch here, with plenty of sunshine and freshies to be had, although winds will gradually strengthen before reaching severe gale force on Sunday, likely making the mountain off-limits.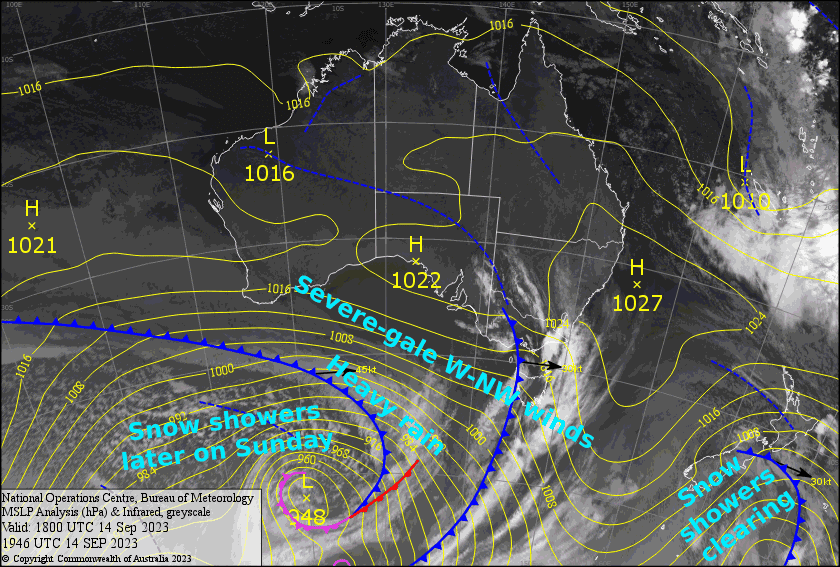 Friday 15th
Strong, cold southwesterlies are blowing over the South Island with snow flurries hitting the resorts. The flurries will eventually clear to a fine, sunny afternoon as the winds abate.
On Ruapehu, there's strong westerlies and fairly heavy snowfall this morning, although it's wet and damp on the lower slopes at first. Winds will swing around to a cooler southerly this afternoon, and the precip will pin back to snow showers before clearing this evening.
Saturday 16th
Sheesh, it's going to be a horrible, windy day for the South Island – NW winds will rise to severe gale in exposed areas during the morning. At first light there'll be mostly blue, skies, but cloud will quickly move in, most of it mid-high level stuff, and then rain will start spilling over the Main Divide from midday or afternoon. Mt Hutt will likely stay dry during the day, but will cop some rain at night/overnight, while the rain becomes heavy elsewhere with snow falling on the upper slopes.
It'll be much nicer up on Ruapehu with a mostly fine day apart from some afternoon cloud, although SW winds will turn to the west while strengthening
Sunday 17th
The wind will continue to blow it's guts out with severe gale northwesterlies in exposed areas. Heavy rain during the morning, falling as snow on the upper slopes, will gradually pin back to snow showers in the Southern Lakes during the afternoon, and in Canterbury during the evening as colder air arrives. However, the snow will quickly clear Canterbury before much falls, especially on Mt Hutt.
Winds will be an issue on Ruapehu too, with gale westerlies possibly reaching severe gale in expose areas. Weather-wise it won't be that bad, with just low level cloud and patchy drizzle about the lower slopes, but then rain at night.
Extended Forecast
The isobars will remain tightly packed over NZ during Monday, with strong winds and snow showers lashing the country. The winds will remain strong as they tilt to the NW later on Tuesday, pushing in a warmer airmass and rain showers through Wednesday, before a front brings heavy rain to the South Island during Thursday.
Next Friday and next weekend, NZ could cop a decent amount of powder as cold air and rough weather out of the south affects the country. Sweet!
That's all from me today, folks. I'll see you again Monday.