Niseko – Inside Out – Everything You Could Possibly Know About The Powder Paradise*
October 25th, 2018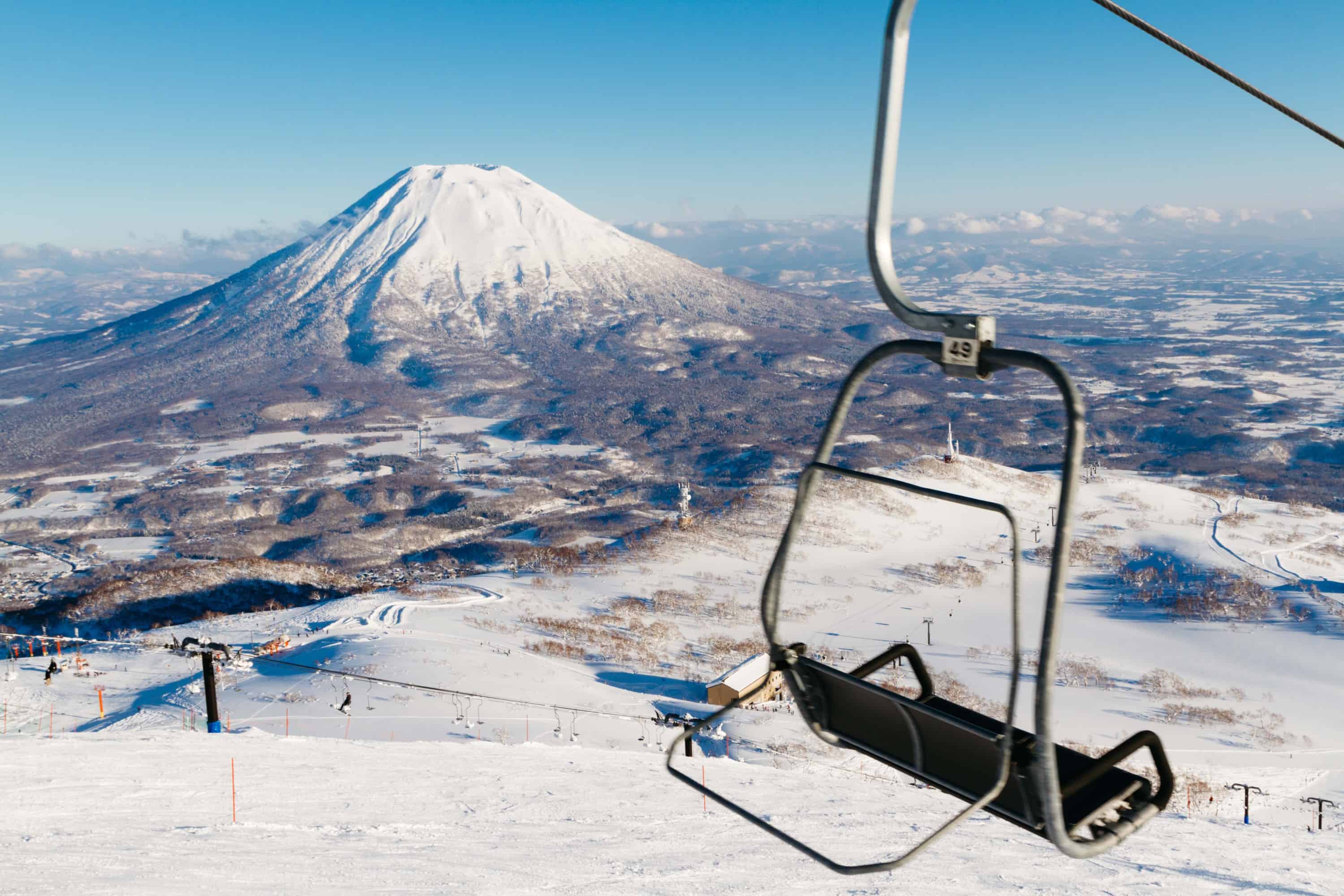 *Not strictly true, nor dare we say, possible – but we're confident enough to say this is one of the most in-depth reports out there on what is arguably the capital of Japow… Dive in below:
Mountainwatch | Matt Wiseman
At the time of writing in October of 2018, Niseko United is set to open to skiers and boarders in just 29 days. Nearby, Mt Yotei has seen its first snowfall of the 2018-19 season and visits to our Mountainwatch Niseko Weather/Snow forecast page are growing…
By now, it's probably safe to say you've heard of the once quaint, pow filled ski town of Niseko. Circa early 2000's and the resort lingered on the peripheries of the western skier's consciousness – A great white land of snow and sushi but still something of an enigma and seemingly out of reach. Doubtless, back then it was probably just easier to make the admittedly much lengthier flight to North America or even Europe, to places where you knew exactly what to expect. But as professional skiers and filmmakers began dropping segments from what we personally consider to be the powder capital of the world and social media and the art of Instagramming took greater hold of our autonomy, more and more skiers and boarders simply had to see what all the fuss was about.
We plan to tell you exactly what all the fuss is about below and in the following order:
Snowfall statistics
Resort terrain
Sidecountry
Backcountry
Location
Getting there
Nearby resorts
Skiing Mt Yotei
Catskiing
Night skiing
Non-skiing Activities
Onsens
Food
Après & Nightlife
Accommodation
Ikon Pass & Awards
But where better place to start than with the snow…
Niseko's Snowfall Stats – Fact or Social Media Fiction?
Niseko receives an average of around 15m of snow per year…
The 2017-18 season saw a cumulative total of 17.6m settle at the top and 15.2m at the base of Hirafu, across 165 days. This equates to a daily average of a little over 10cm a day!
If you look at our weather charts of Niseko leading up to opening day on November 23, you'll notice the incredible amounts of precipitation the region receives. It's as though a switch is flicked and once temperatures get into the negatives, the 15, 30 even 40mm of rain experienced each day swiftly turns to snow.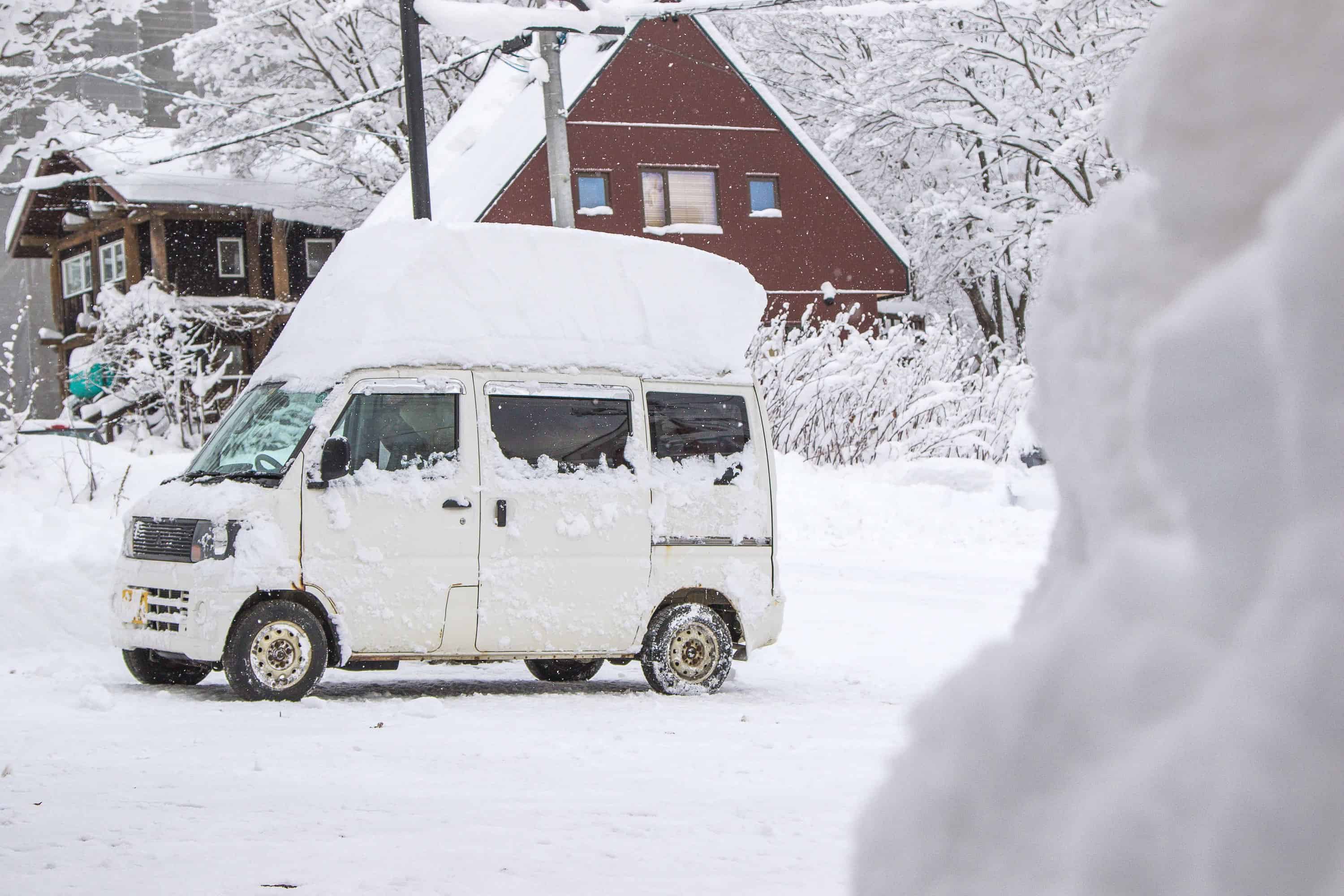 Last year, from opening day until New Year's Day, it snowed a ridiculous 37 out of 40 days. In fact, official records from the 820m station at Niseko's Grand Hirafu showed it snowed on 89 out of the first 100 days of the winter season, up until March 2… Long story short, you're almost guaranteed at least one serious powder day during a visit there and more likely, a great number of them.

Clearly, the opportune time to visit is over December, January and February – appropriately named the 'powder season'. Last year December was particularly fruitful for skiers and boarders with a fraction of the January crowds and the same quality pow. For example on December 18-19, 50cm fell on top of the previous days 26cm. February also provided and for 10 days straight in the middle of February it snowed double digits every day.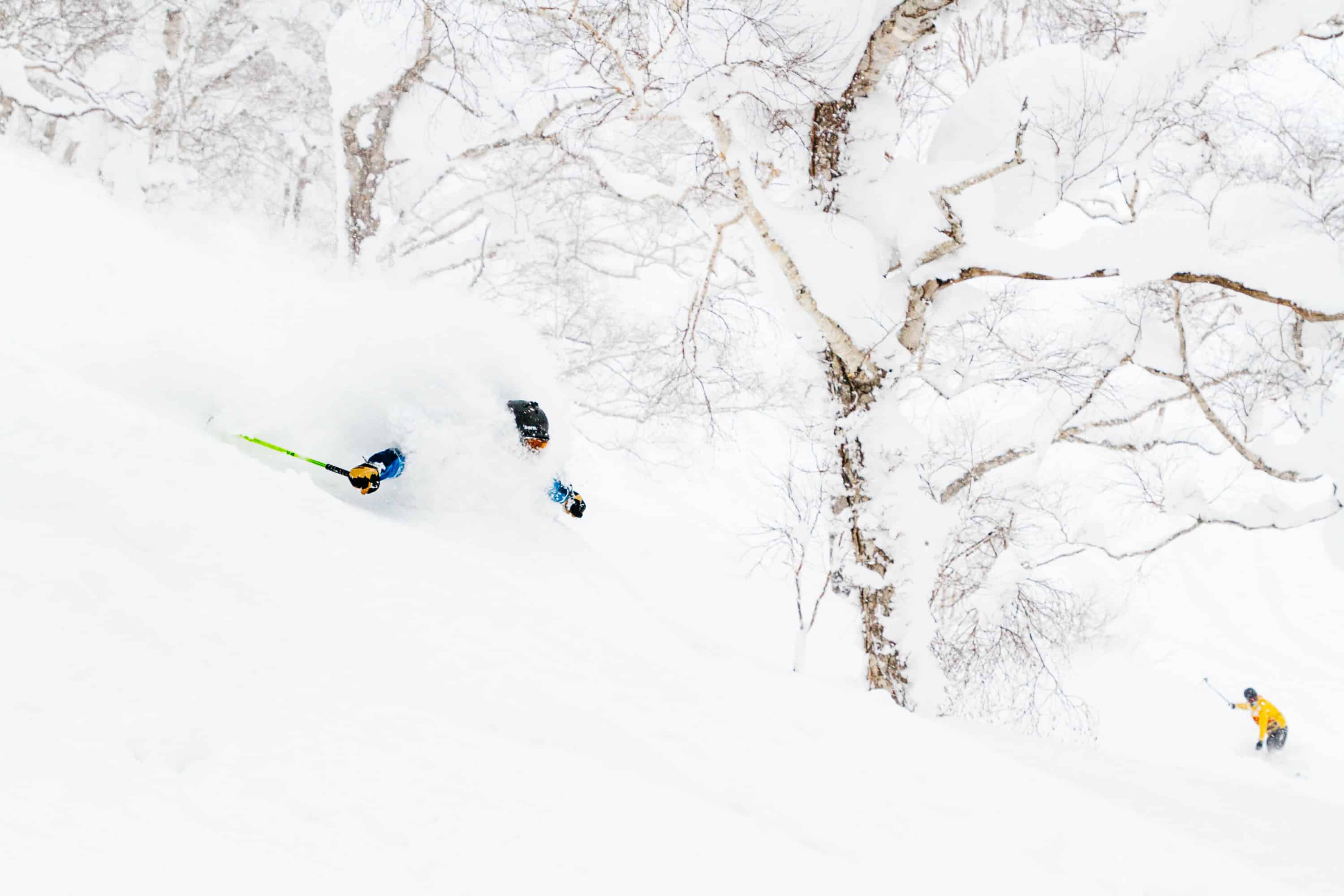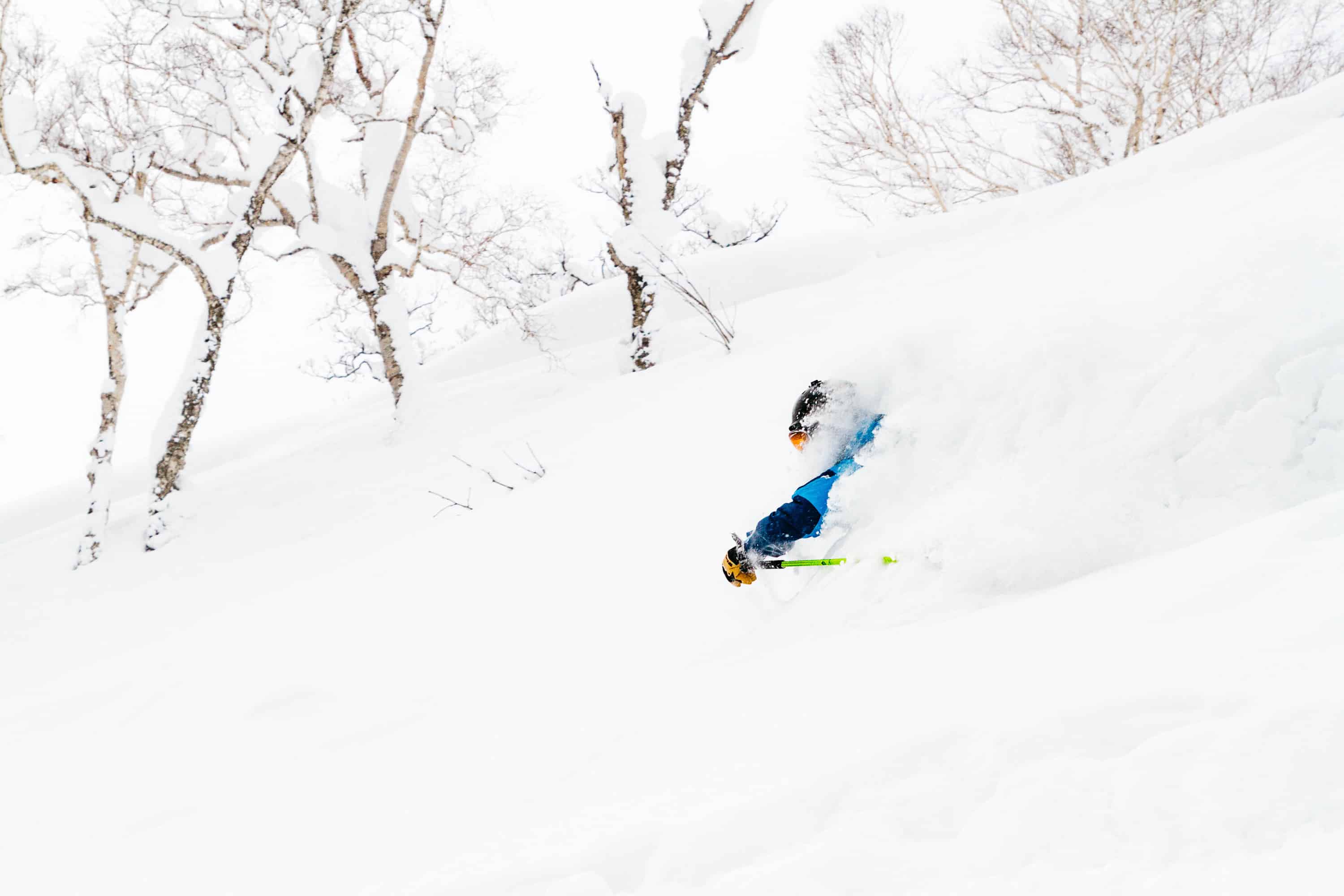 If you really want to guarantee powder – even more than the above stats allow – It is worth mentioning how it has snowed on January 12 every single day for the past 6 years… do with that what you will.
The snow quickly backs off come March, where bluebird days begin to outnumber the storm days. For reference, you can pretty much count on one hand the number of bluebird days you might be treated to over the 'powder months'.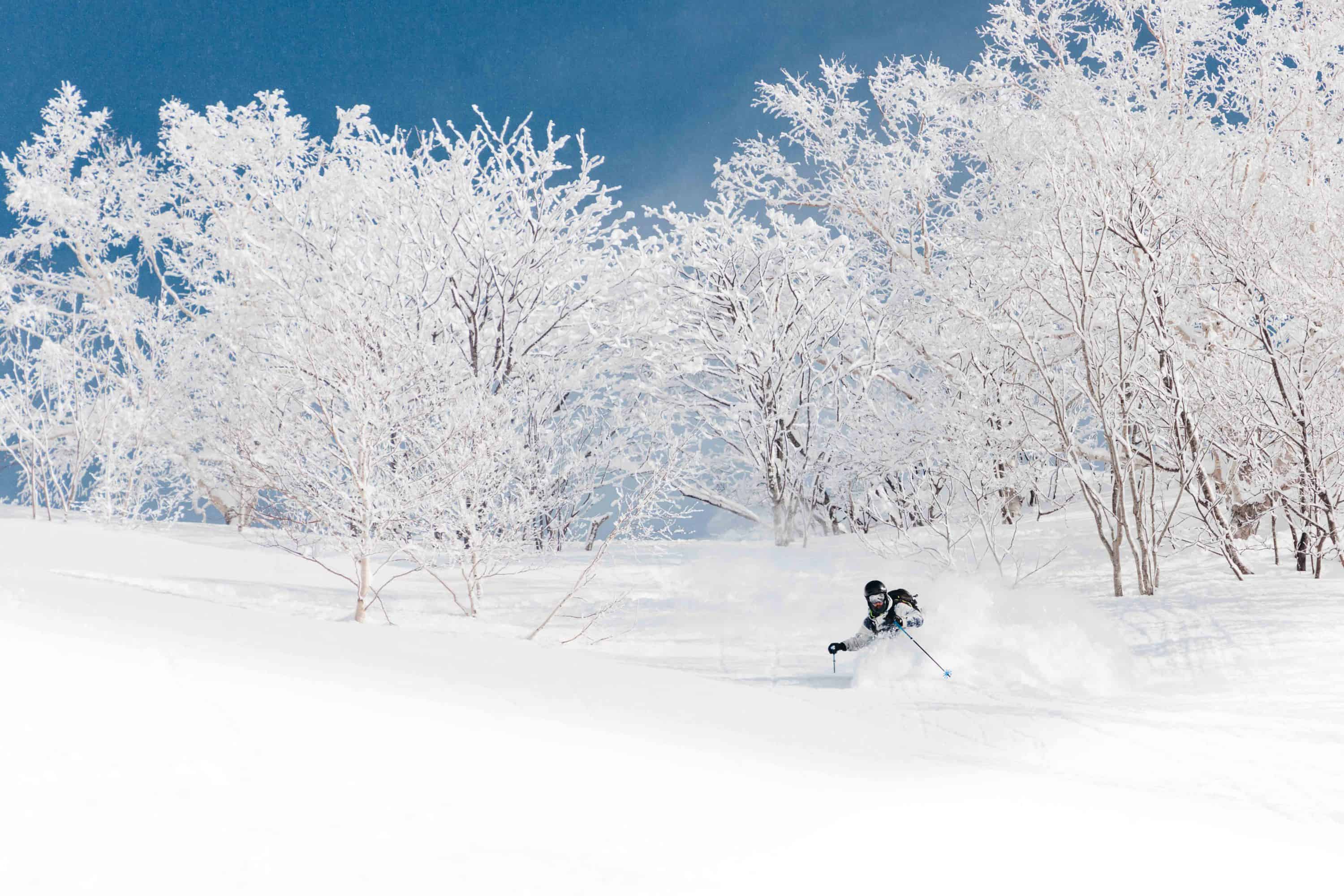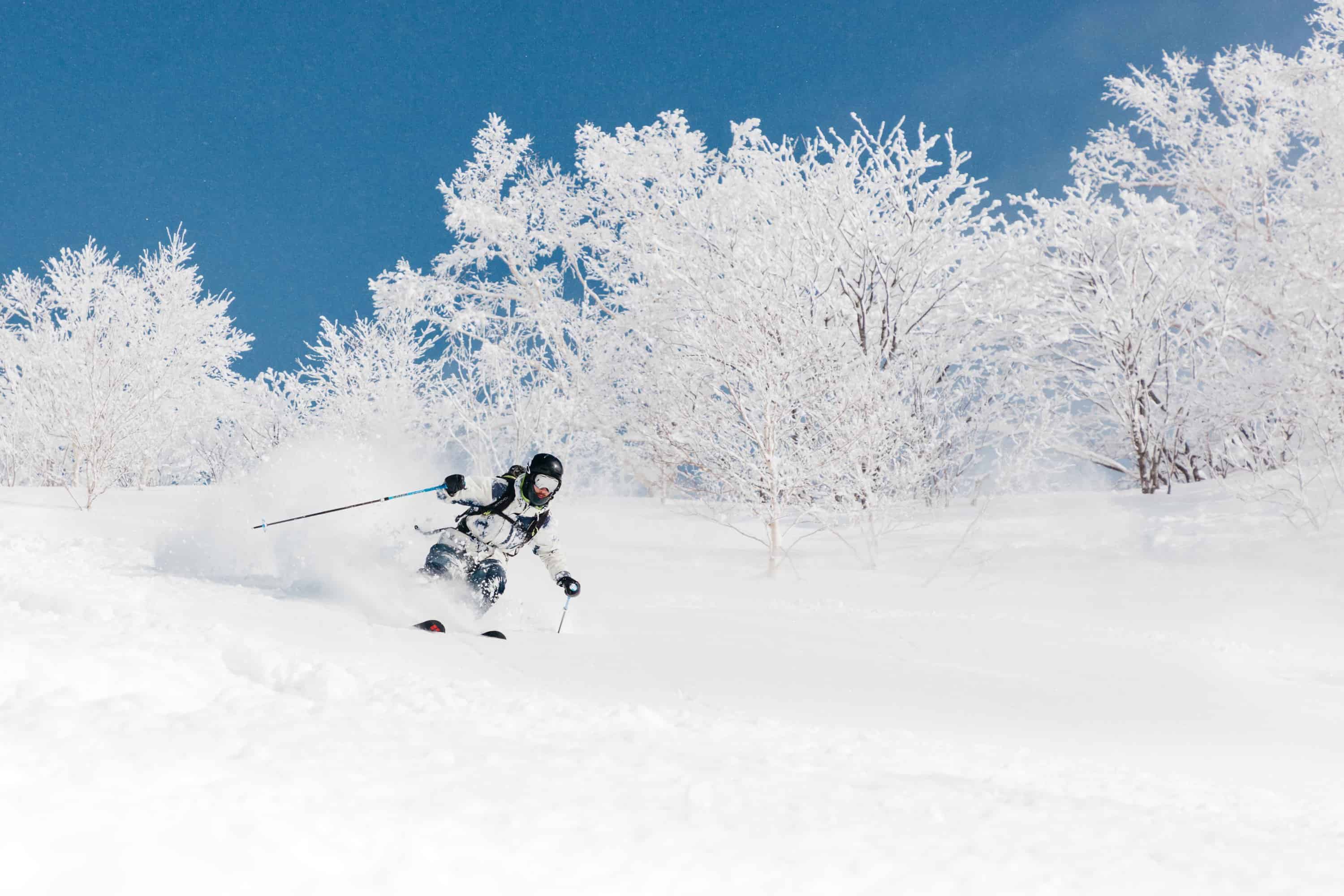 March is becoming increasingly popular and the 2017-18 season saw visitation up 18%. Not only will fair weather skiers delight, but both March and April offer cheaper accommodation and flights, as well as a guaranteed snow base of several metres.
Niseko's Terrain
To complement Niseko's abundant snowfalls, the resort boasts some of the most expansive terrain in Japan, totalling some 887-hectare's. This is roughly double the size of Thredbo, three times that of Buller and Hotham and two-thirds the size of Australia's largest resort Perisher.
Niseko United is actually comprised of four somewhat distinct yet interlinked 'resorts' or rather faces that skirt Mt Annupuri and converge just shy of the 1,308m peak.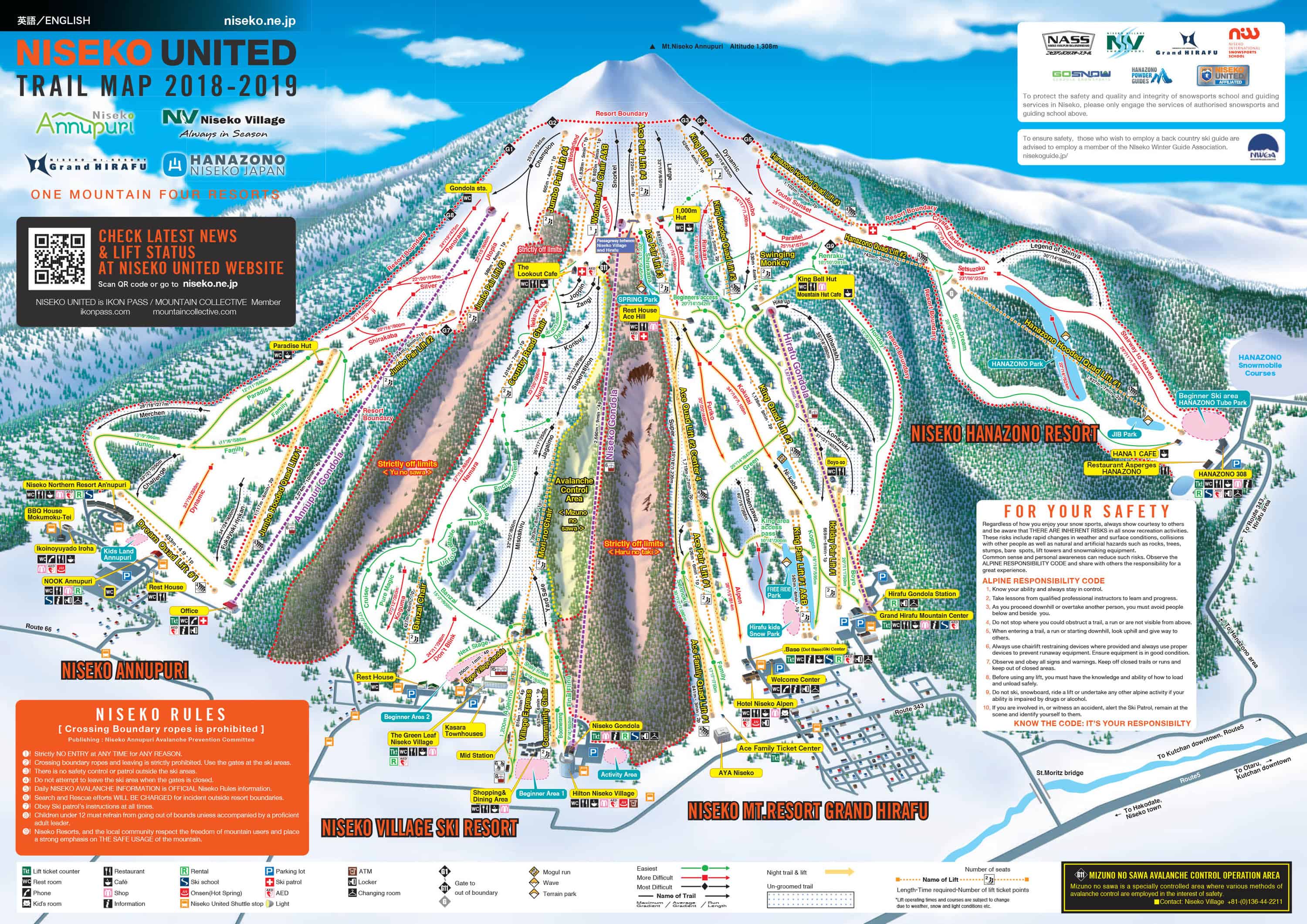 Hanazono has all bases covered, with powder, piste and even parks (generally hard to find in Japan). Hanazono also has one of the better trails for beginners out of Niseko United and the tree runs of 'Strawberry' and 'Blueberry Fields' are renowned – and therefore best hit early. Hanazono also offers a nice rendezvous and lunchtime meeting point in the HANAZONO 308 Centre.
Opening Date: 1 December 2018 – 31 March 2019 (8:30-15:30)
The largest of the four resorts, Niseko's Grand Hirafu is perhaps the most popular place to start your day aided by the fact most accommodations in the area are situated at the foot of the resort in Hirafu village. Hirafu's hhigh-speed gondola will get you up to the peak the fastest, or you can hop on the affectionately dubbed 'pizza box' or 'meat hook' single chair further up the mountain for a more scenic, somewhat terrifying commute. Hirafu also offers arguably the best night skiing in Japan… we'll come back to this!
Opening Date: 23 November 2018 – TBC May (8:30-16:30-20:30)
Hirafu and Niseko Village is separated by a large avalanche control zone (shaded red in the above trail map), although they do join each other some two-thirds of the way up the hill. Alternatively, it takes some 5-10minutes to drive between the two. At the foot of Niseko village lies the Hilton resort and several other large self-contained hotels.
Opening Date: 1 December 2018 – 7 April 2019 (8:30-16:30-20:00)
Annupuri resort can be somewhat overlooked of the four as its groomed trails are predominantly designed for beginners and intermediate riders. However, the resort offers some of the best gate accessed sidecountry in Niseko United as evidenced in the trail map below.
Opening Date: 23 November 2018 – 6 May 2019 (8:30-16:00-20:30)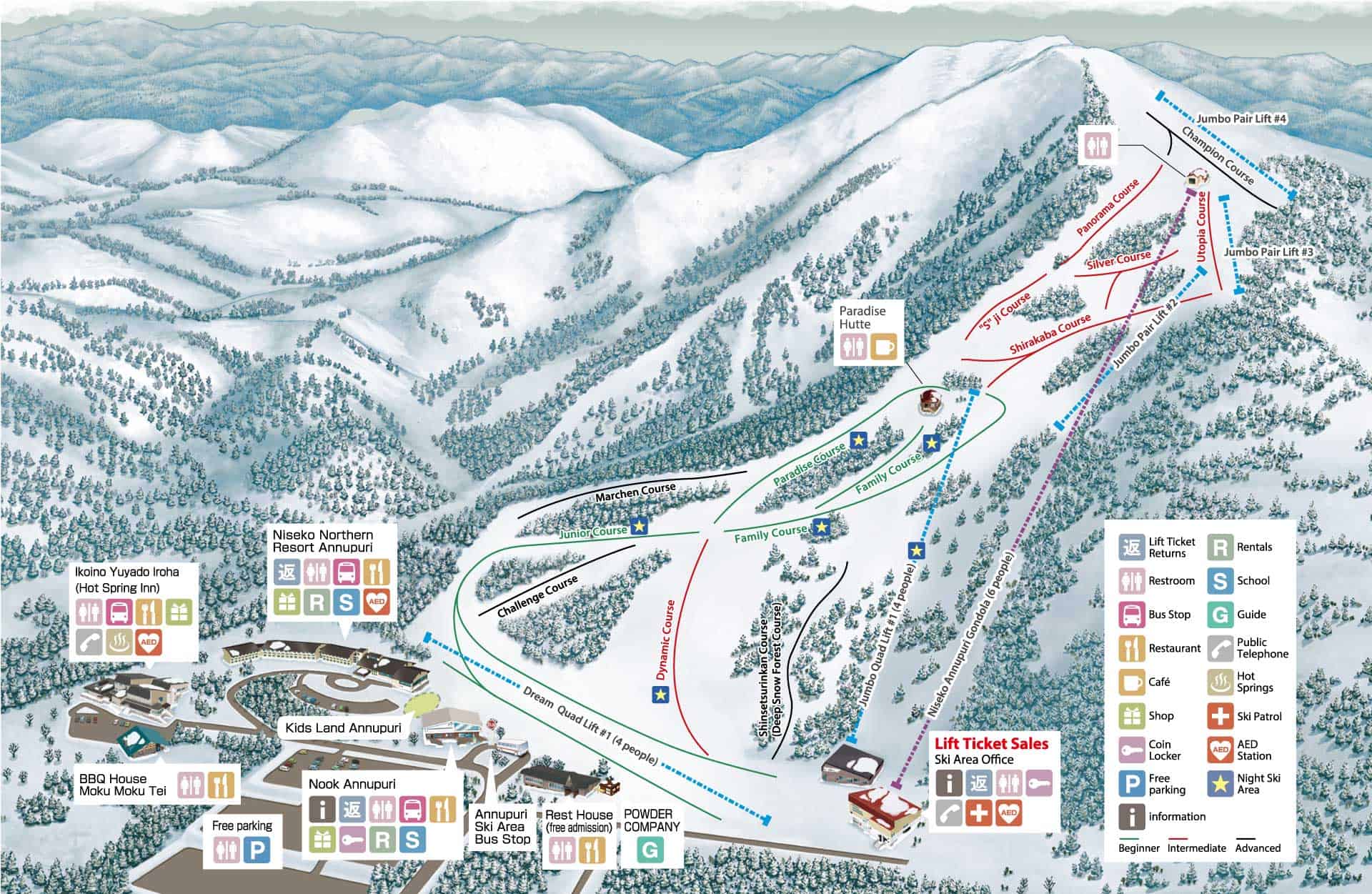 Niseko Sidecountry & Backcountry
If the inbounds 887 hectare resort of Niseko United isn't enough, Niseko boasts one of the most efficient sidecountry skiing and boarding experiences around.
Skirting the fringes of the four resorts are the so-called 'gates', which allow access to the sidecountry when avalanche conditions permit. Skiers and boarders can choose from 11 unique gates that present perhaps the most exciting terrain and snow on the mountain.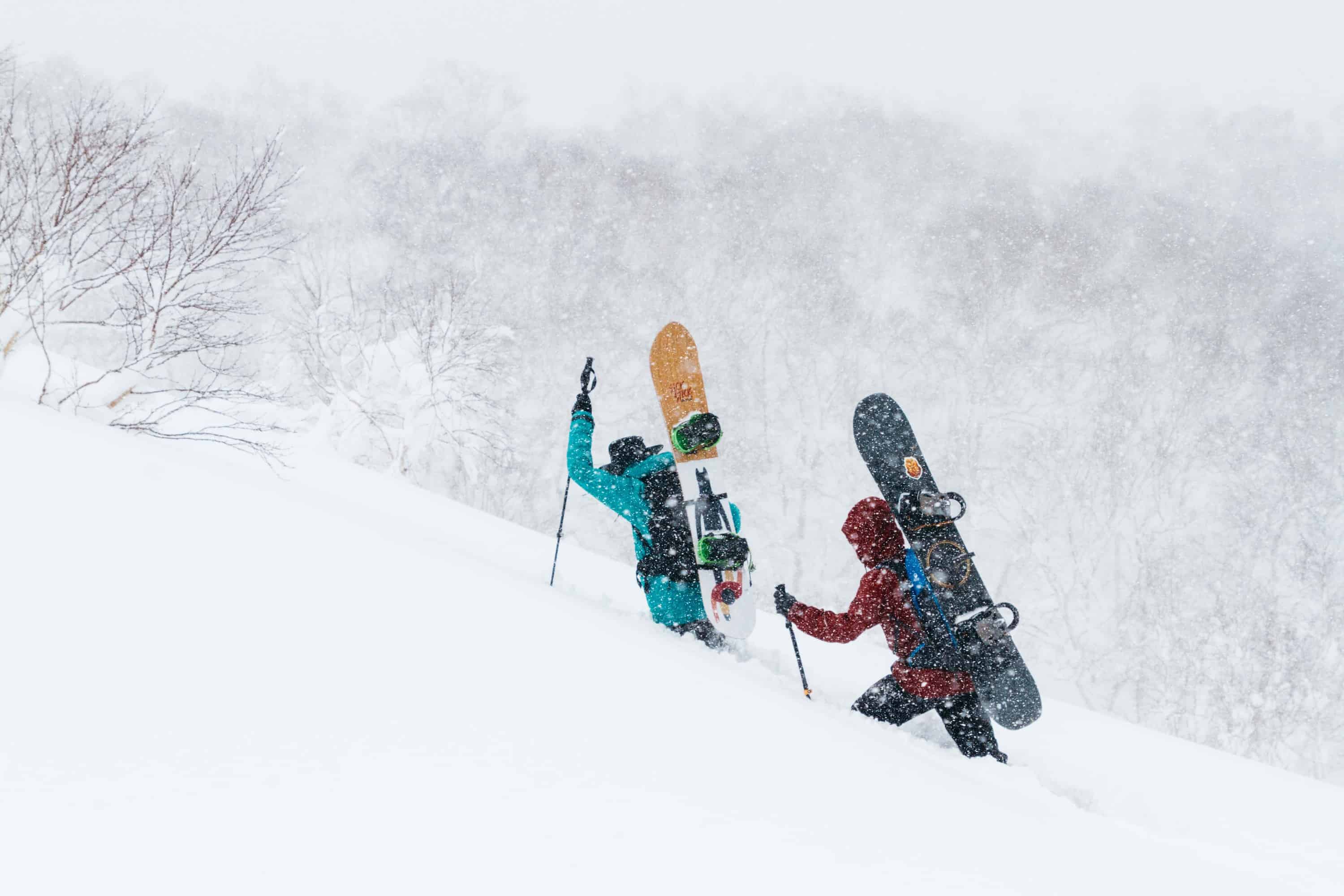 It's these innovative off-piste rules that set Niseko apart in the early days, as many resorts in Japan did and in fact still do continue to preclude off-piste riding. However, such resorts are undergoing something of a culture and paradigm shift in response to the popularity of gate access in Niseko.
That said, it is important to respect the Niseko Rules in regards to these gates and be aware that leaving through them means effectively leaving the ski resort. To this end, it is strongly recommended that you educate yourself in proper backcountry safety by taking a course such as the AST1 – now offered in Australia. You must only exit the gates equipped with an avalanche beacon, shovel and probe, plus the knowledge of how to use them and additionally be across the daily avalanche report. If you are less, or even not at all experienced in this form of skiing, hire a guide and you may yet ski an untracked line from the 1308m Annupuri peak.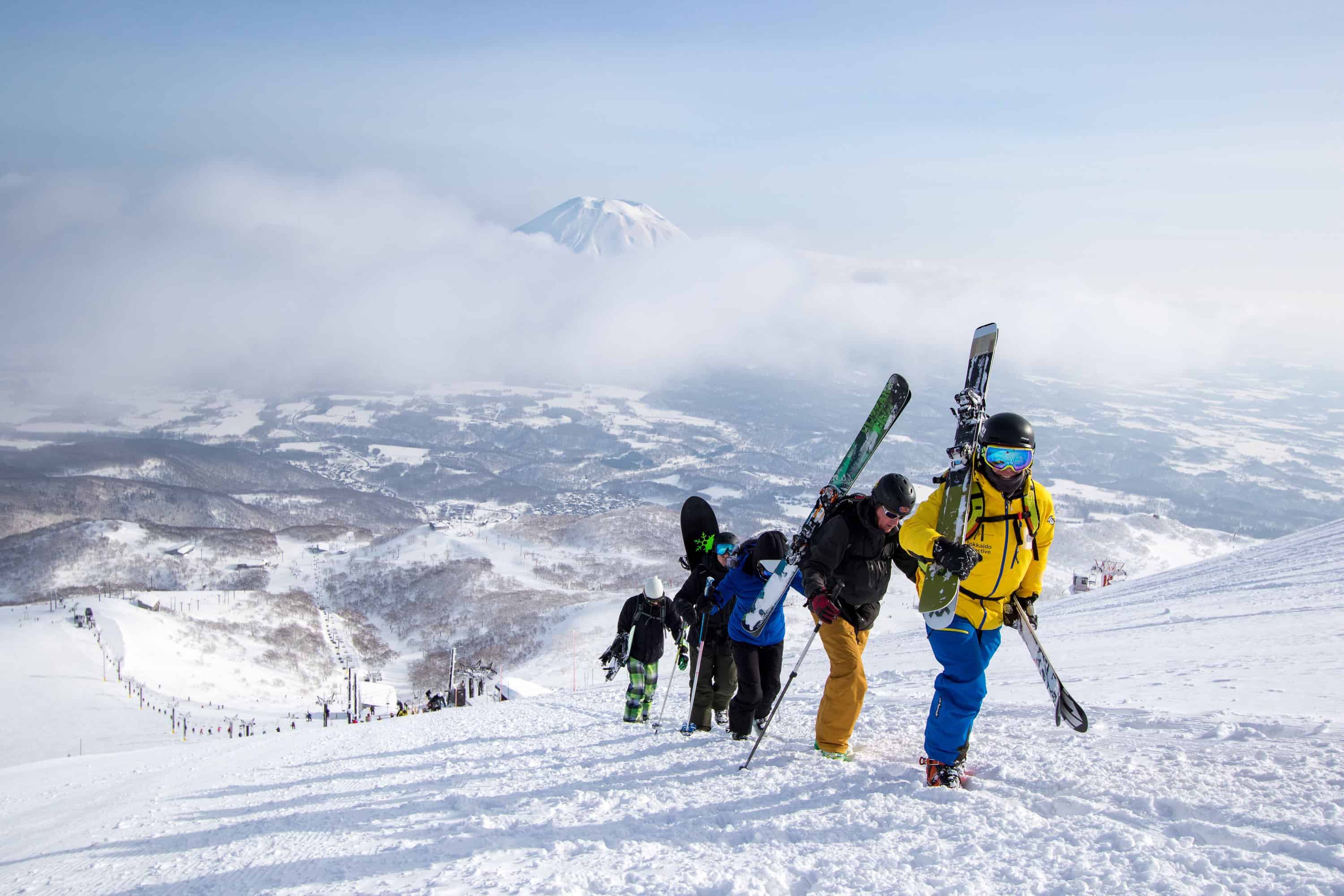 It's also worth mentioning, the way Niseko is set up and its general geography means getting back out of the sidecountry is relatively painless. Monkey trails and traverses become well established by a few skiers in the know and hiring a guide will also help you maximise your turns leading to these trails before technically re-entering the resort.
Below are some of the faces able to be skied if you know what you're doing or preferably have hired a guide!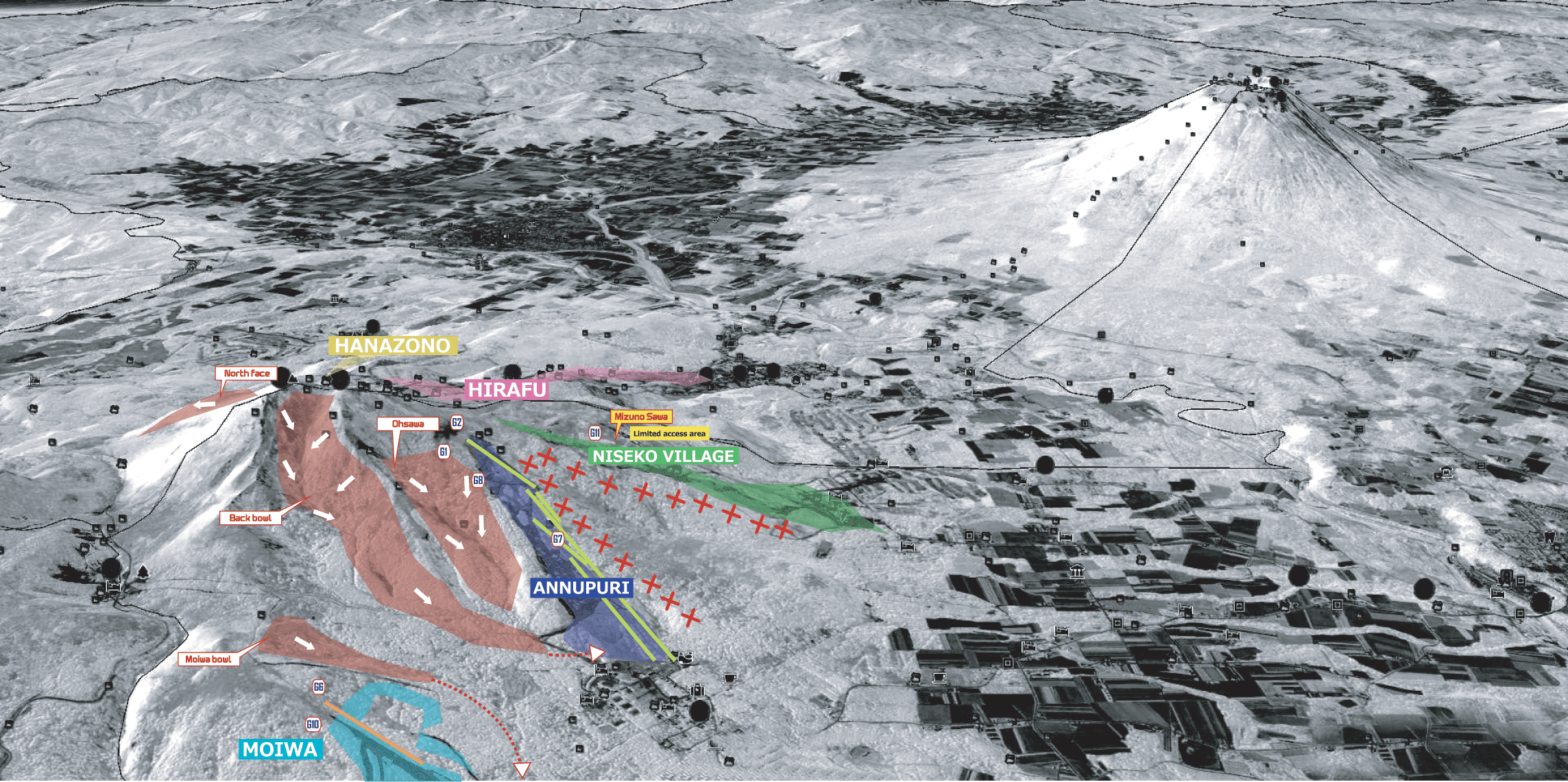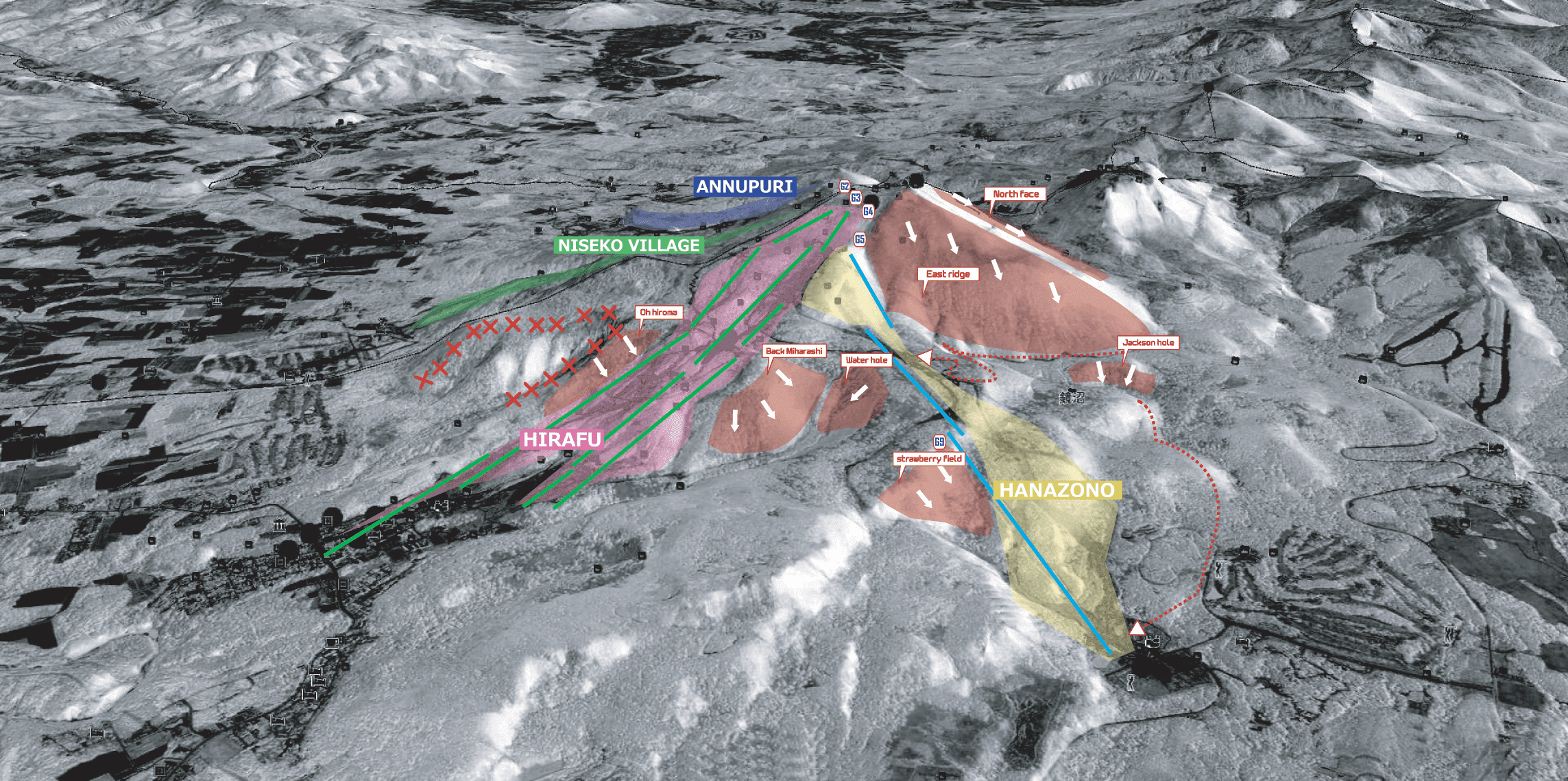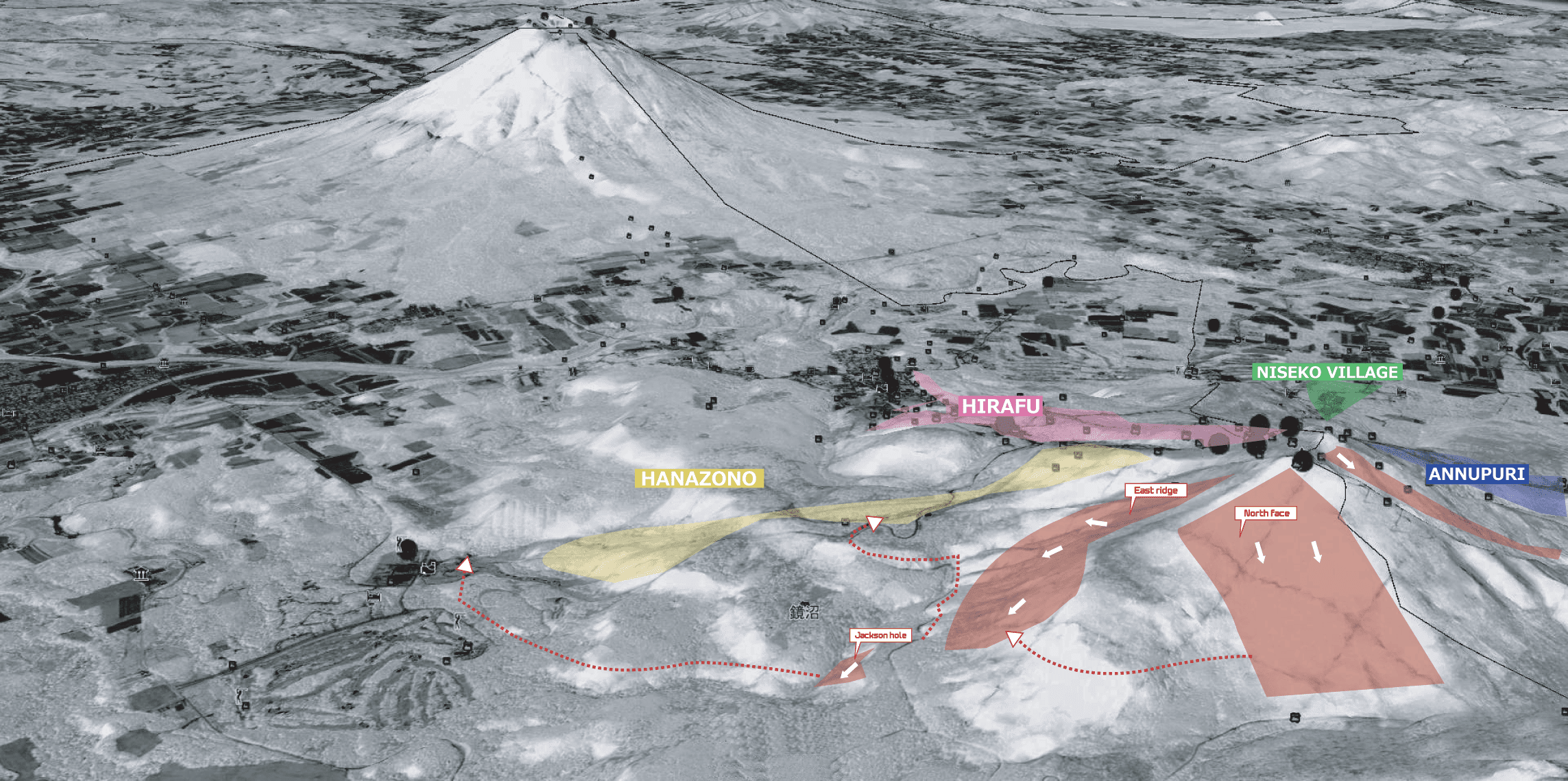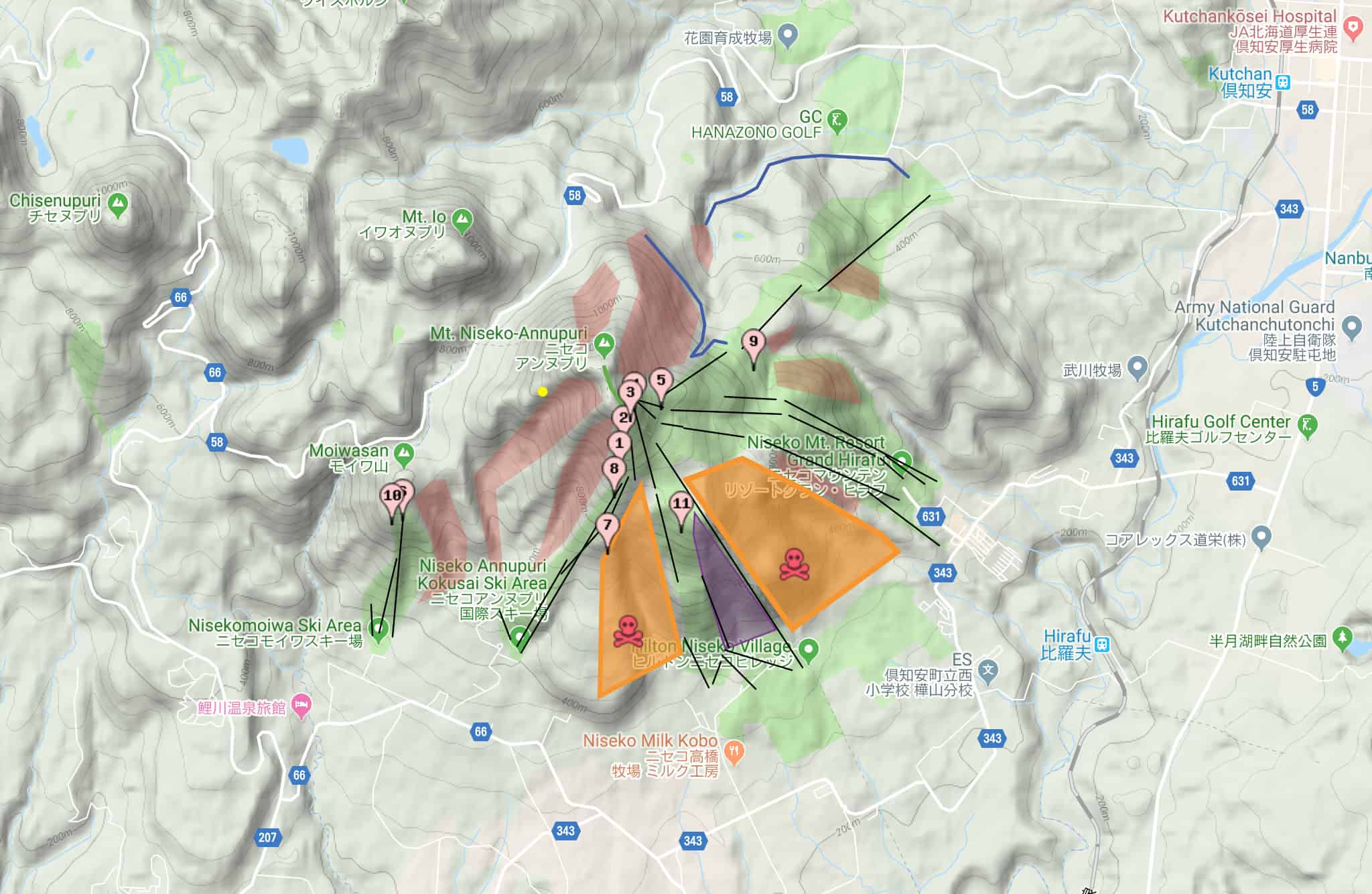 See here or click on the above image for an interactive map of the sidecountry and backcountry offerings!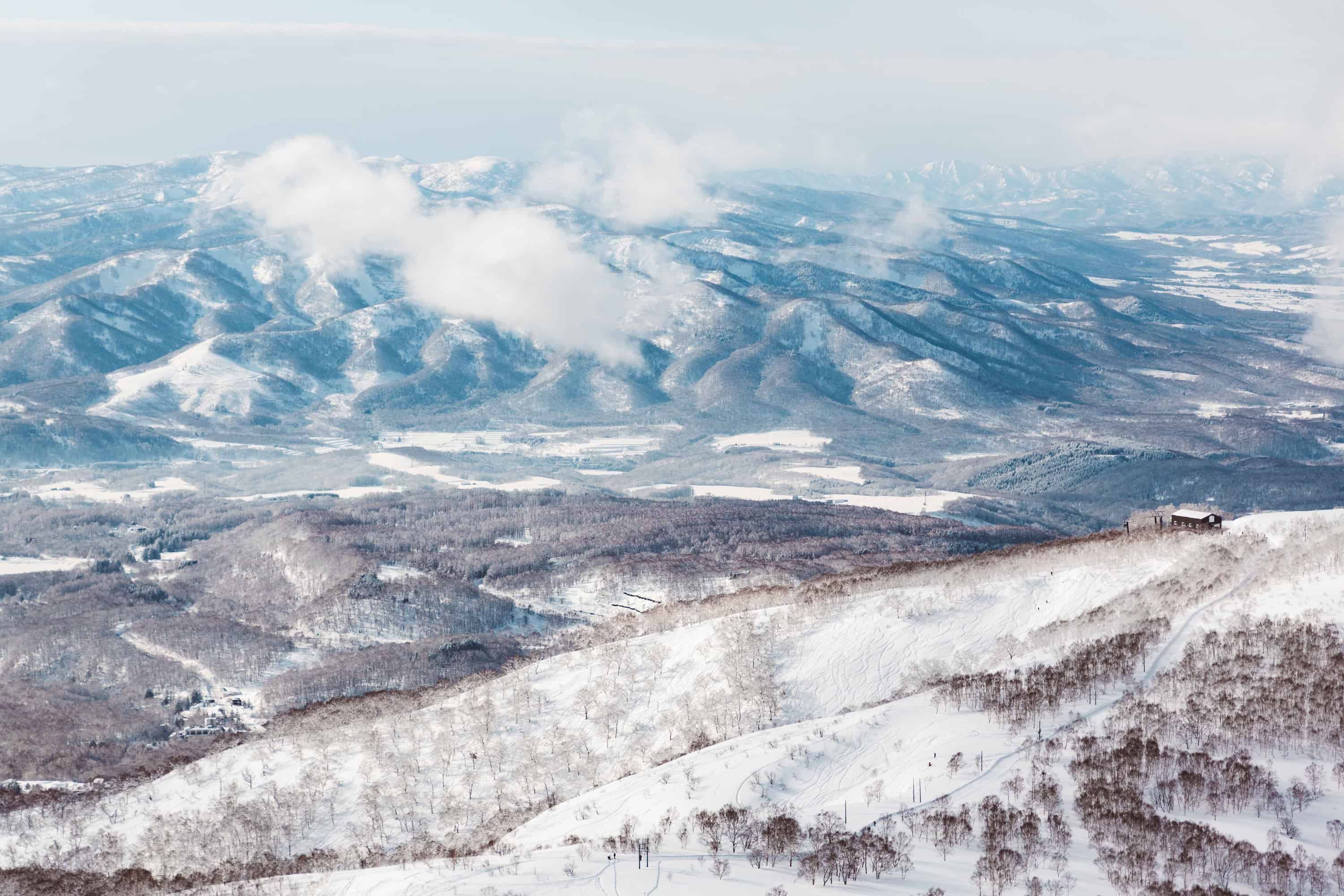 Location
So where actually is Niseko in Japan? Well from the Annupuri peak you can see the ocean (rarely), as Niseko is located on the western coast of Japan's northern island of Hokkaido.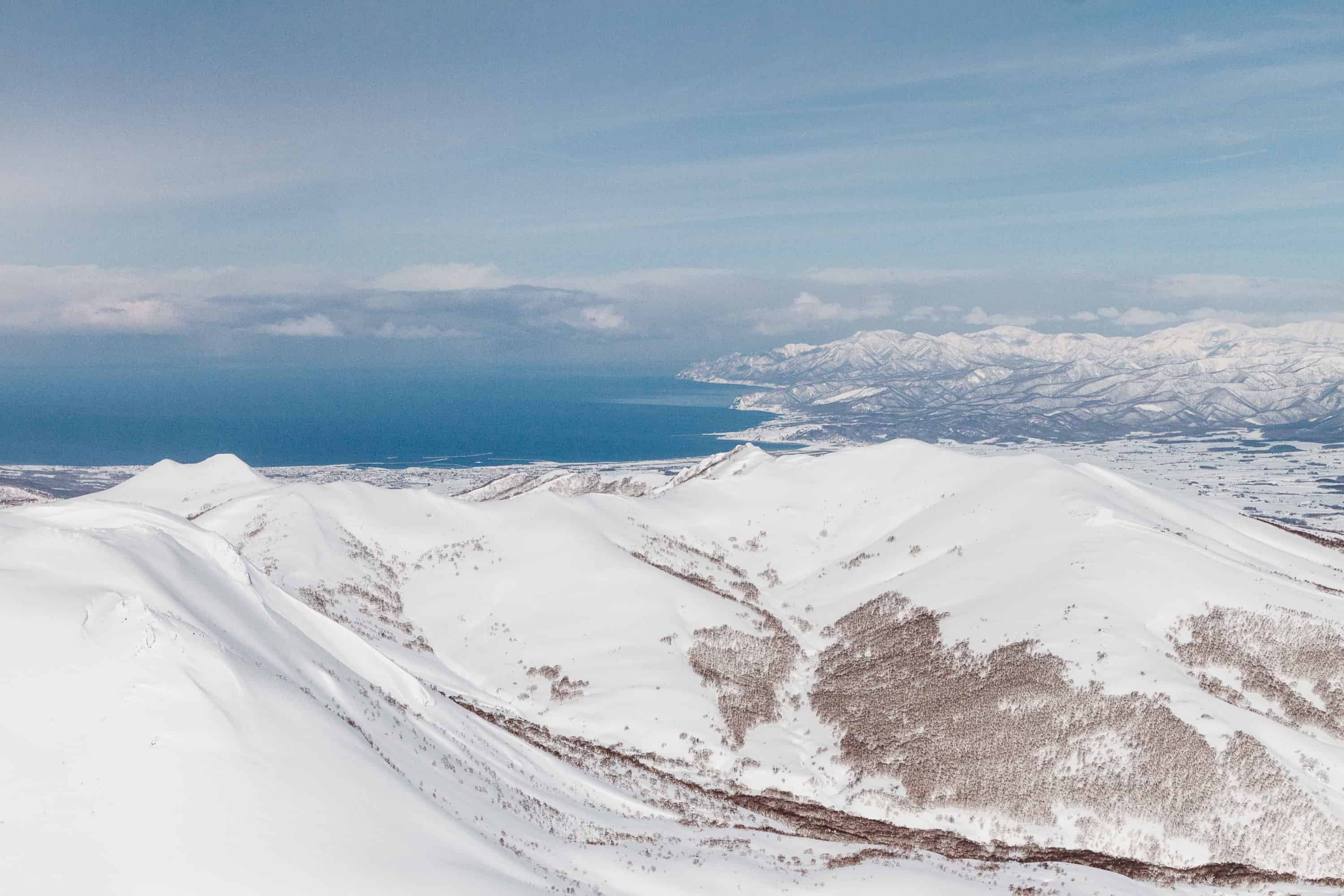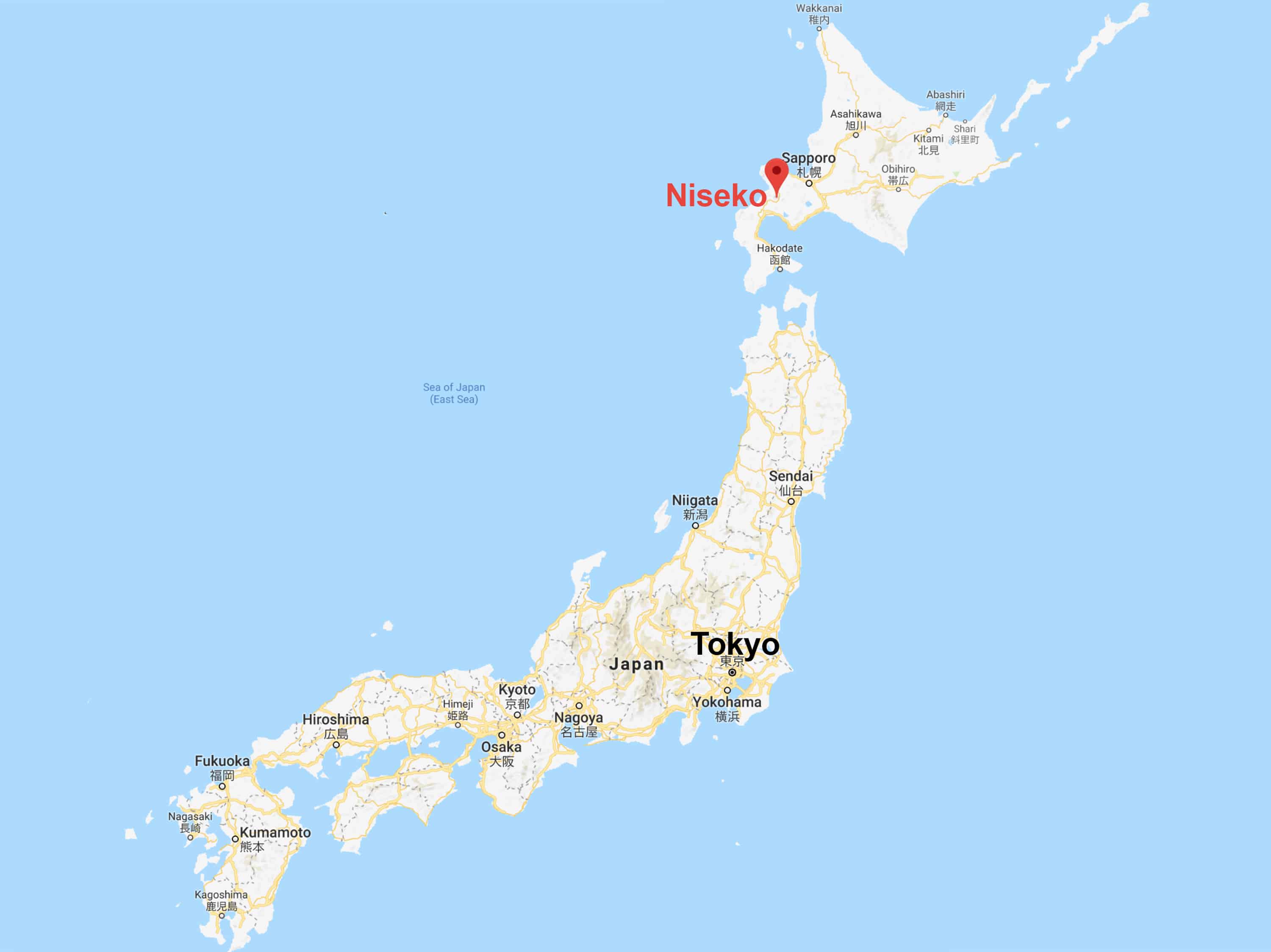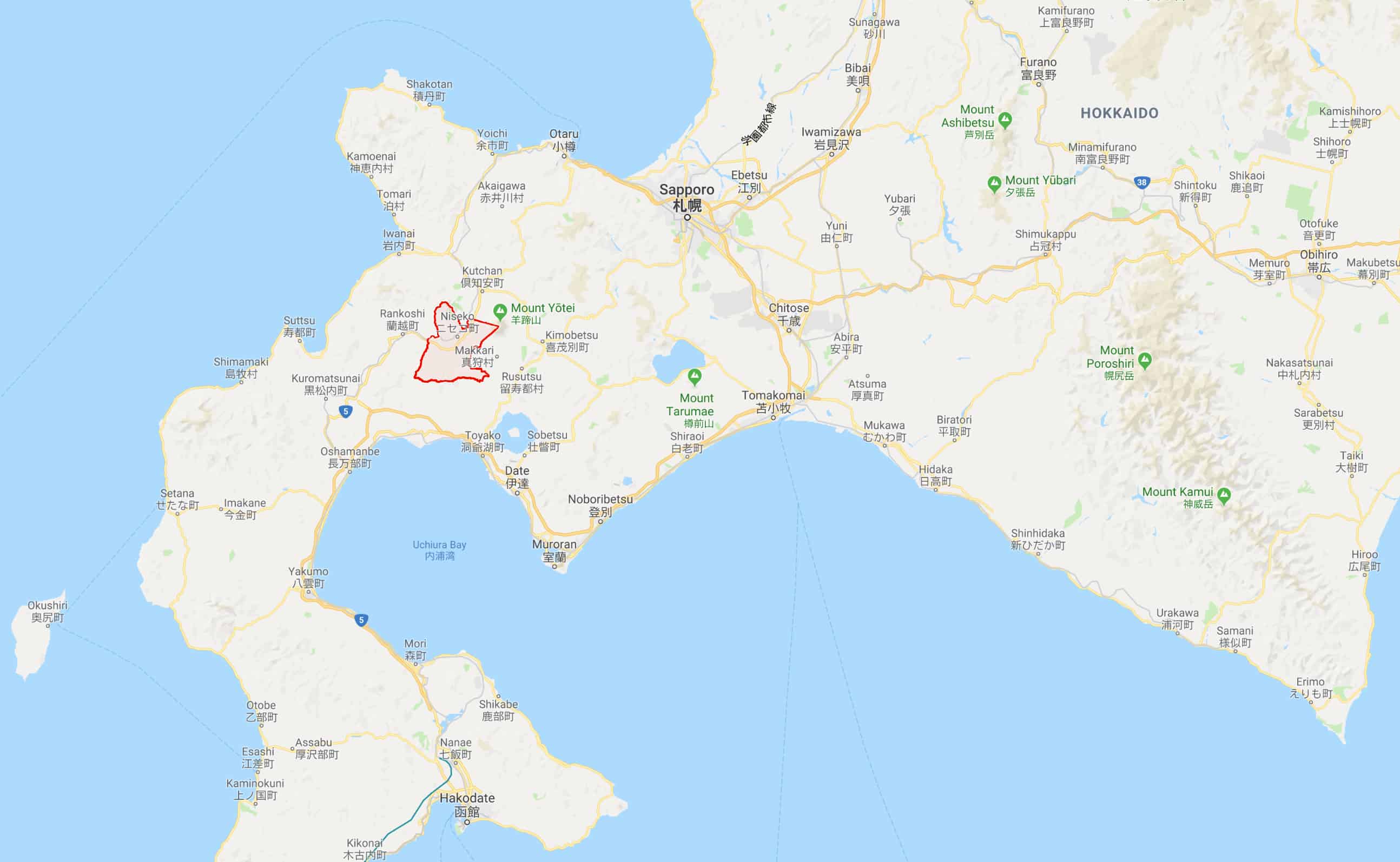 Getting There
Getting to Niseko will require two flights. The first to Narita International Airport (Tokyo), and then on to New Chitose Airport (Sapporo). To get to Niseko from New Chitose Airport takes about 3 hours and your options are bus transfer, private transfer, the train or a hire car.
Hokkaido Resort Liner (2.5-3.5 hours and around 3,800 yen)
This is probably the best and cheapest option. You'll need to book the bus at least 9 days before you catch it. This bus can drop you off at various stops in Hirafu, Annupuri and Niseko Village. From there, many hotels offer free pickup services, or you may be able to walk or catch a taxi to your accommodation.
Private transfer (2.5 hours and around 30,000 yen)
If you have the budget then you can opt for the convenience of a private transfer where you choose what time you want to travel and are taken directly to your accommodation. There are a number of companies that offer this service, including SkyStation and MID Traffic.
Train (2.5-3 hours and around 2,630-2,950 yen)
While Japanese trains are fast and cheap, they're not always convenient for those with lots of luggage. Catching a train to Niseko will require at least 2 different trains. First, you catch a rapid train from the airport to Sapporo (35 minutes). Then a train that briefly stops in Otaru (30-50 minutes) before continuing on to Kutchan or Niseko station (1-1.5 hours). Kutchan station is best for those staying in Hirafu or Hanazono, while Niseko station is better for those staying in Niseko Village or Annupuri. It's best to look up your train options on HyperDia.
Hire Car
If you have a family or group and want to explore around Niseko then hiring a car might be your best option. This isn't as hard as it sounds because you drive on the left side of the road in Japan, many road signs are in English and you can get a GPS that gives directions in English. However, remember that you will likely be driving in snowy conditions and an international driver's license is required.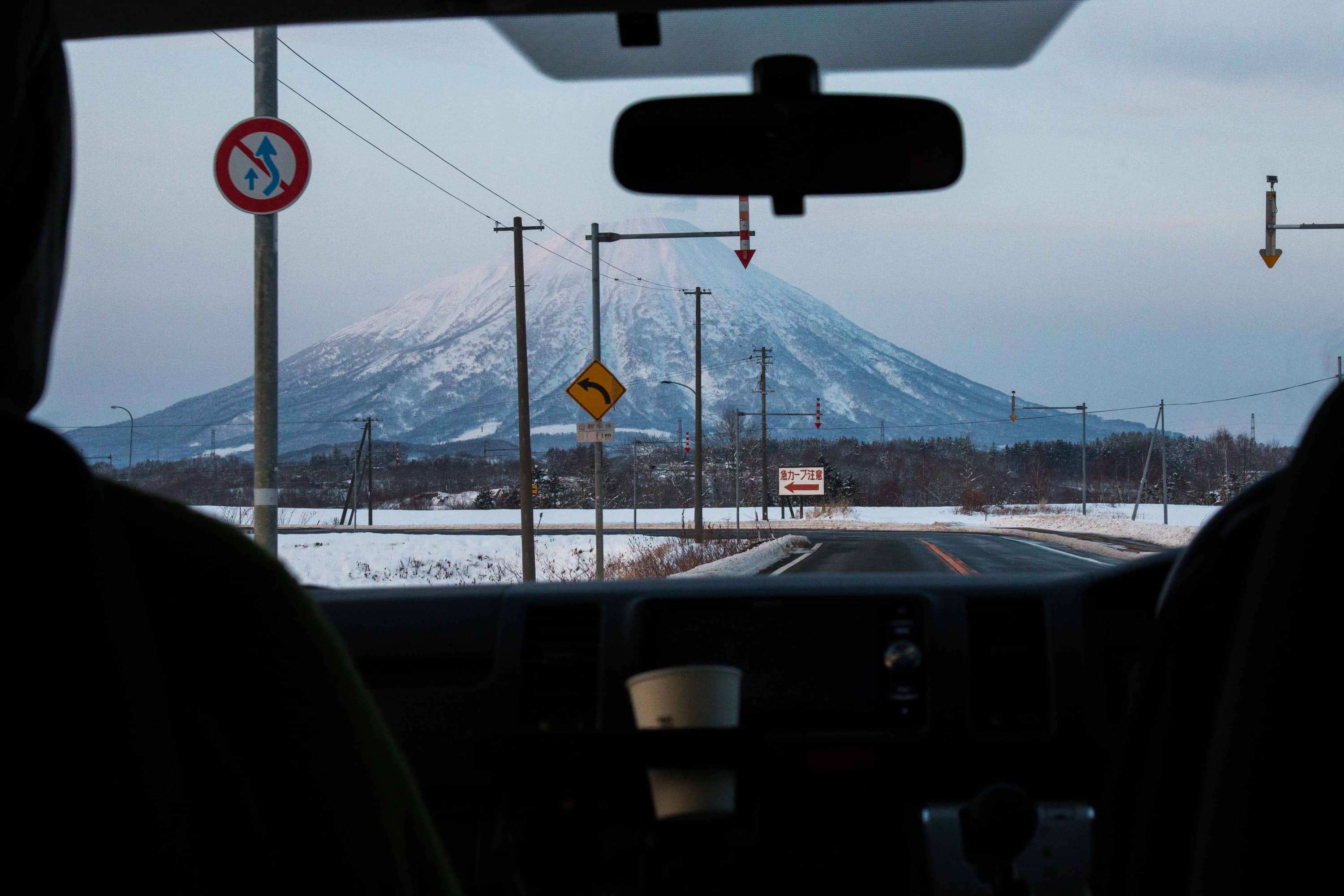 Nearby Resorts
While Niseko is the undisputed mecca when it comes to the Hokkaido resorts, there are a number of less visited and often equally deep resorts within driving distance well worth looking into…
Just on the shoulder of Niseko and somewhat interconnected by way of the sidecountry gates lies Moiwa resort, which although very small, can be an absolute haven for storm skiing.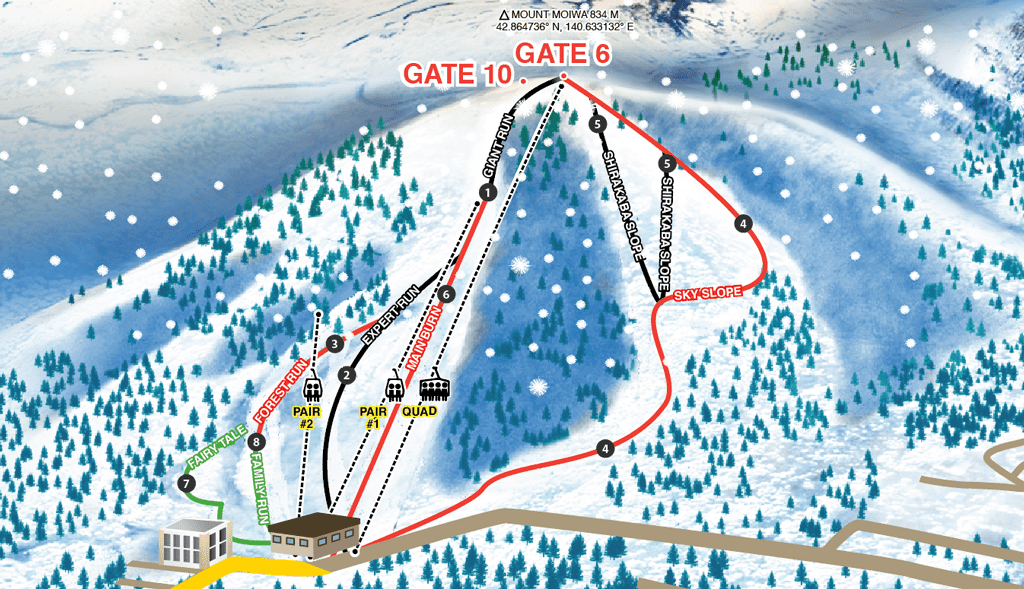 While Moiwa is just a snowball's throw from Niseko, other resorts still within a reasonable driving radius include Rusutsu resort (just 40 minutes away), Kiroro (1hr) and even Kokusai (1hr30min).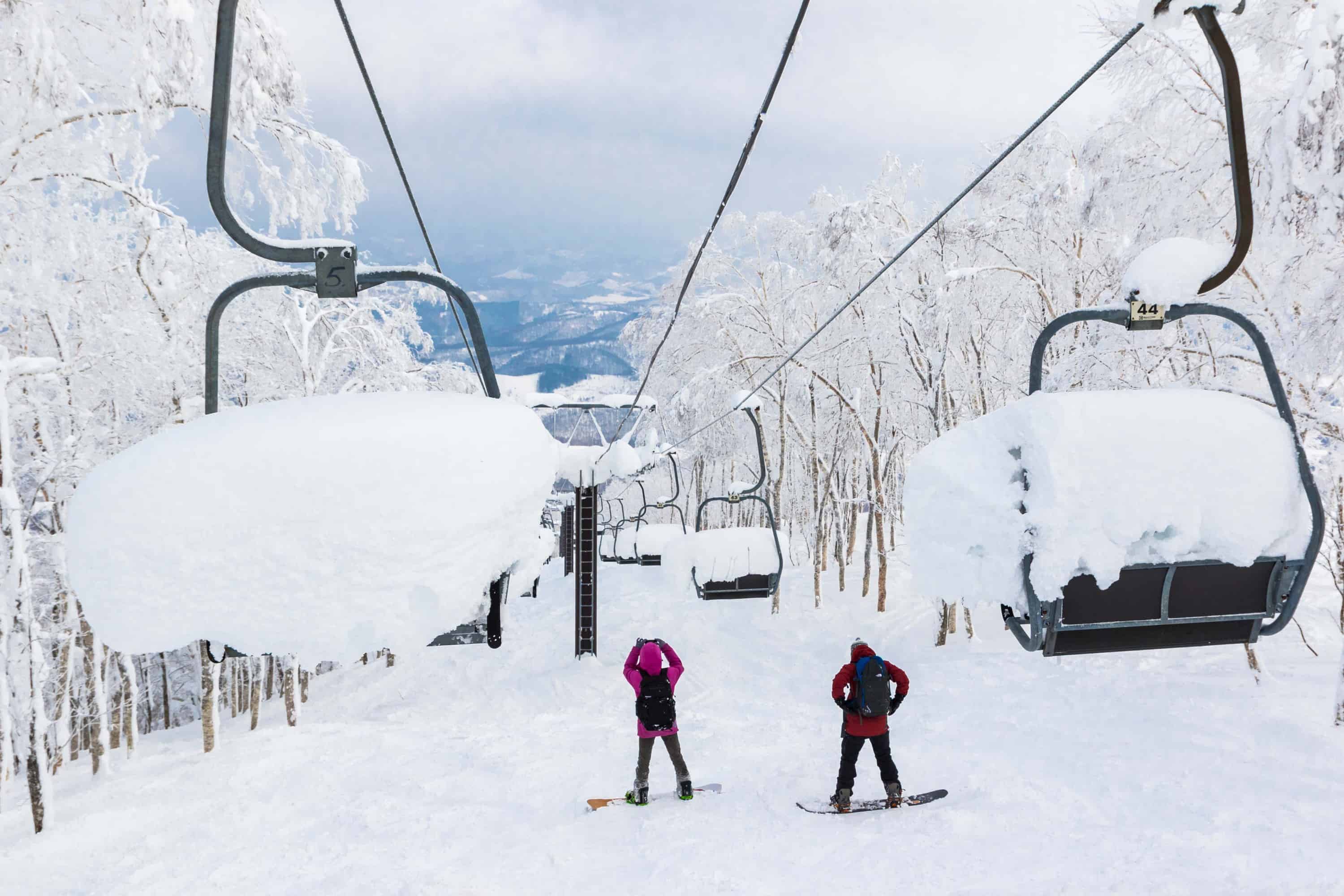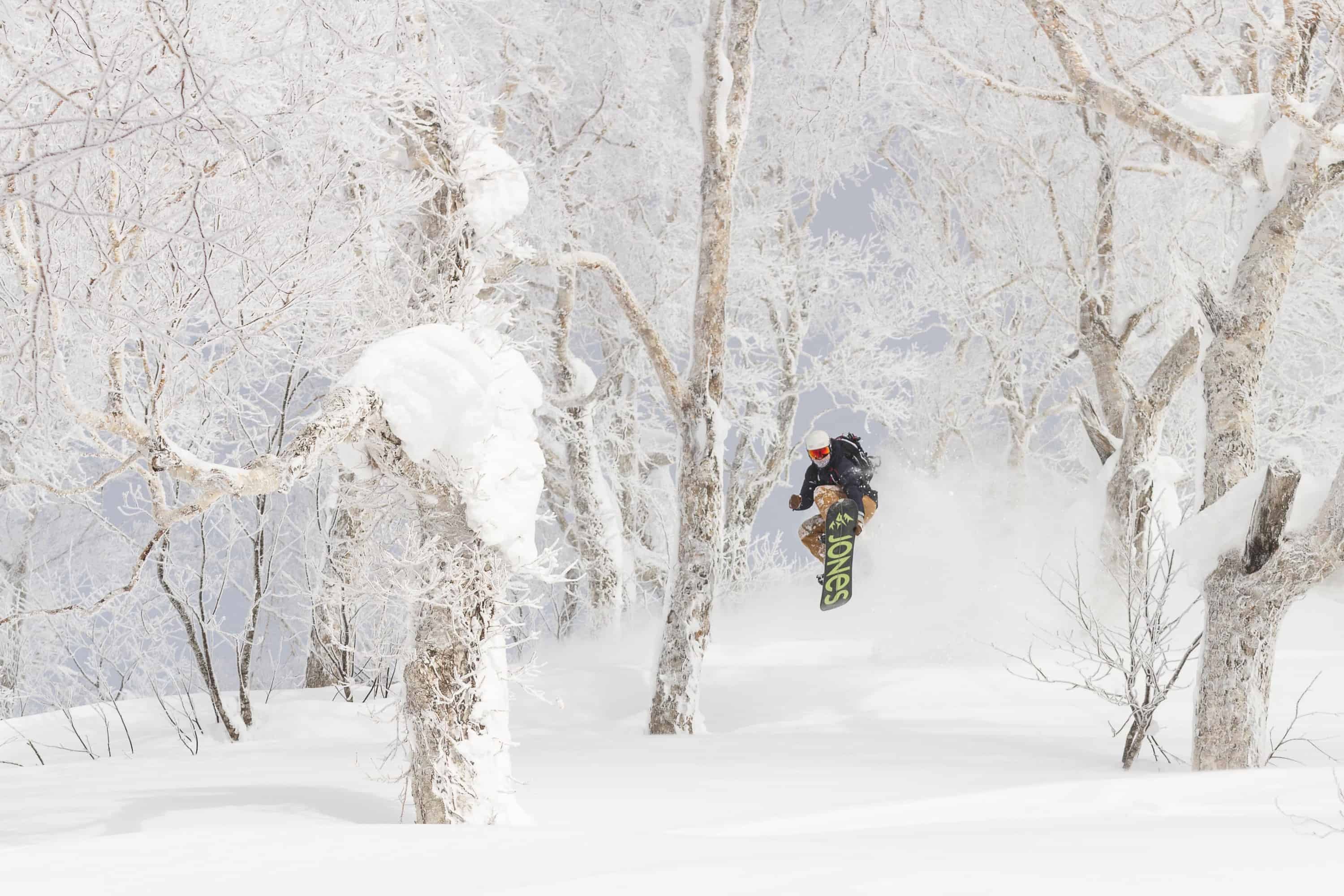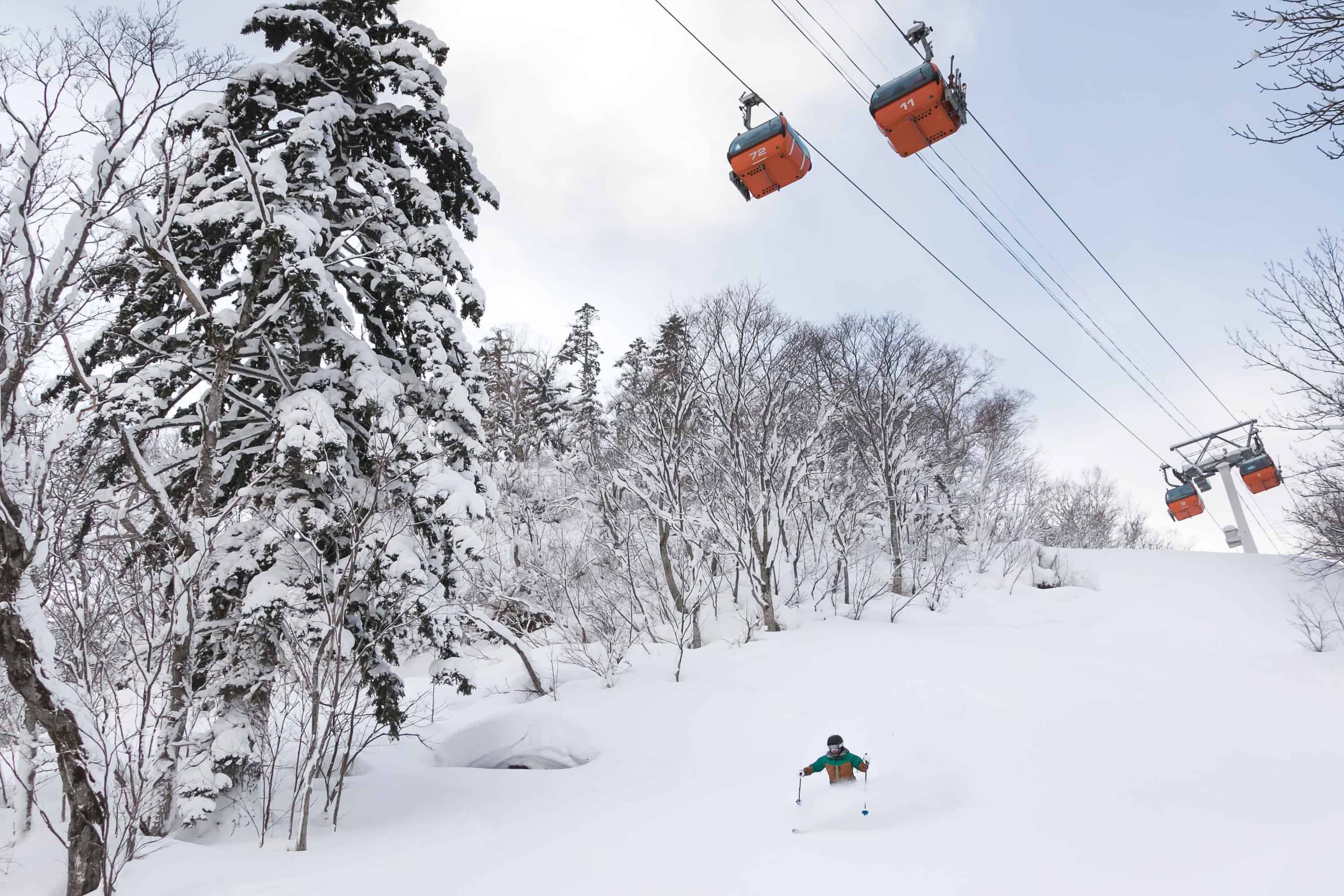 Skiing Mount Yotei
If foot powered skiing or snowboarding is your thing, a trip to Niseko wouldn't be complete without summiting the area's most dominant landmark – Mt Yotei.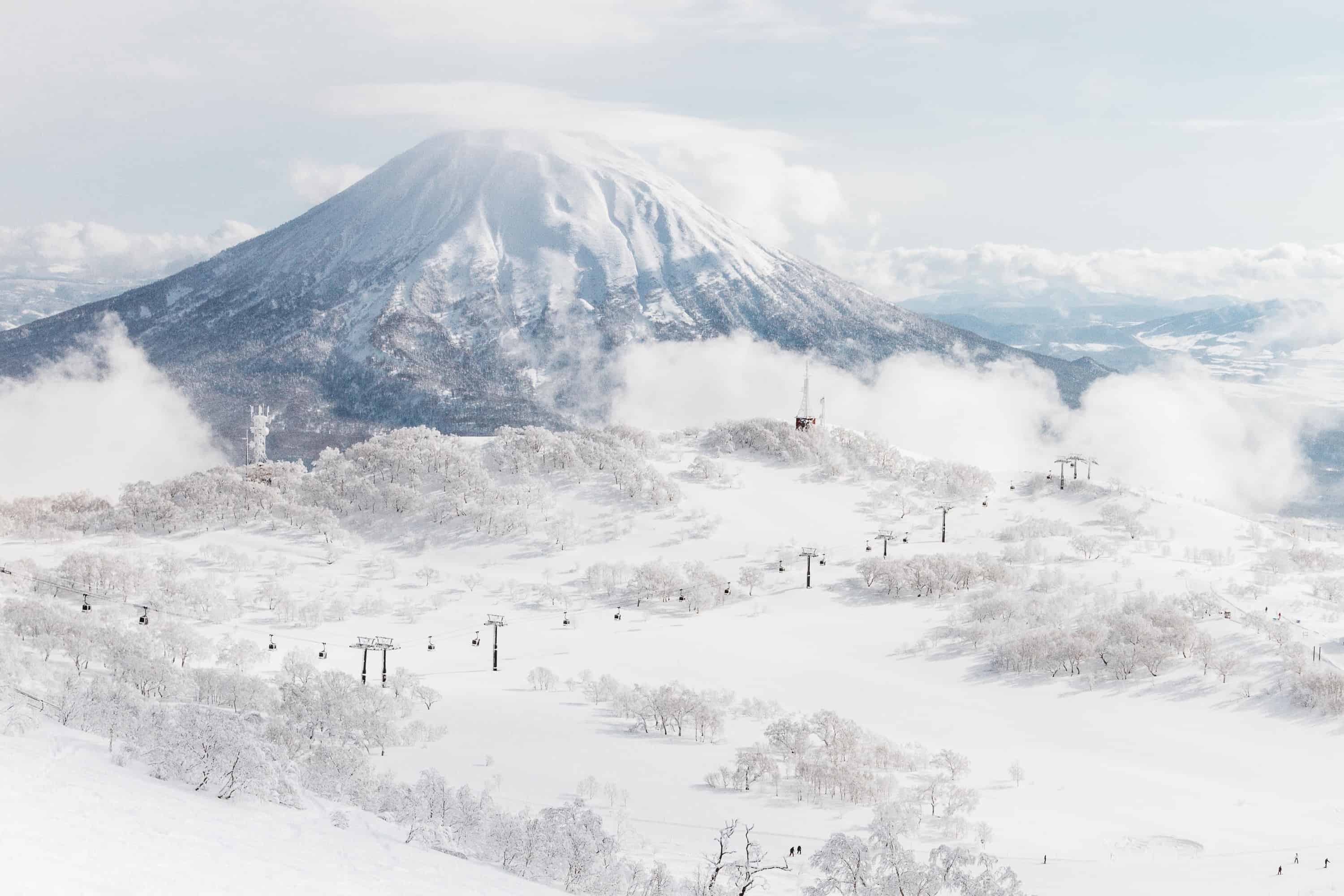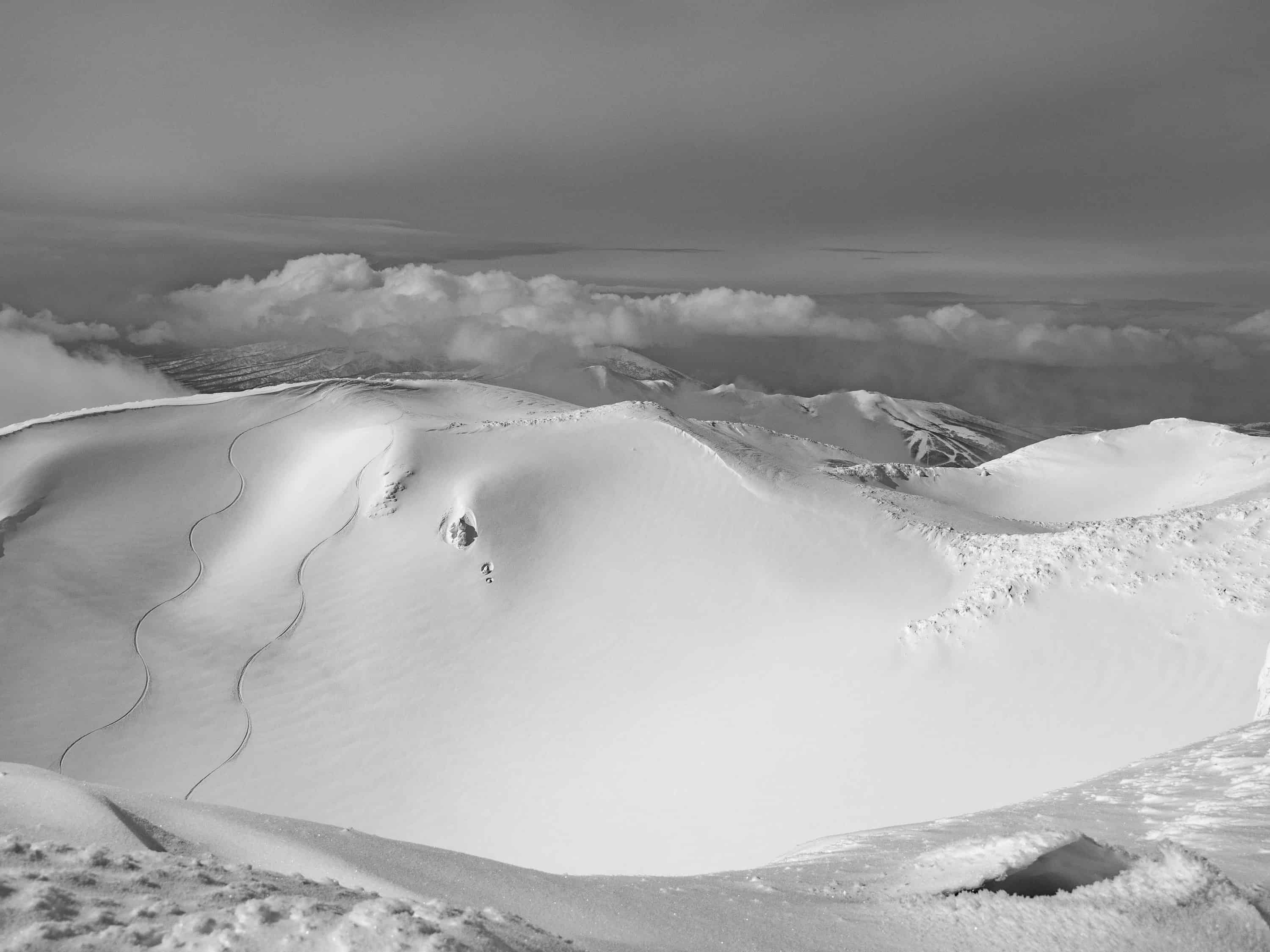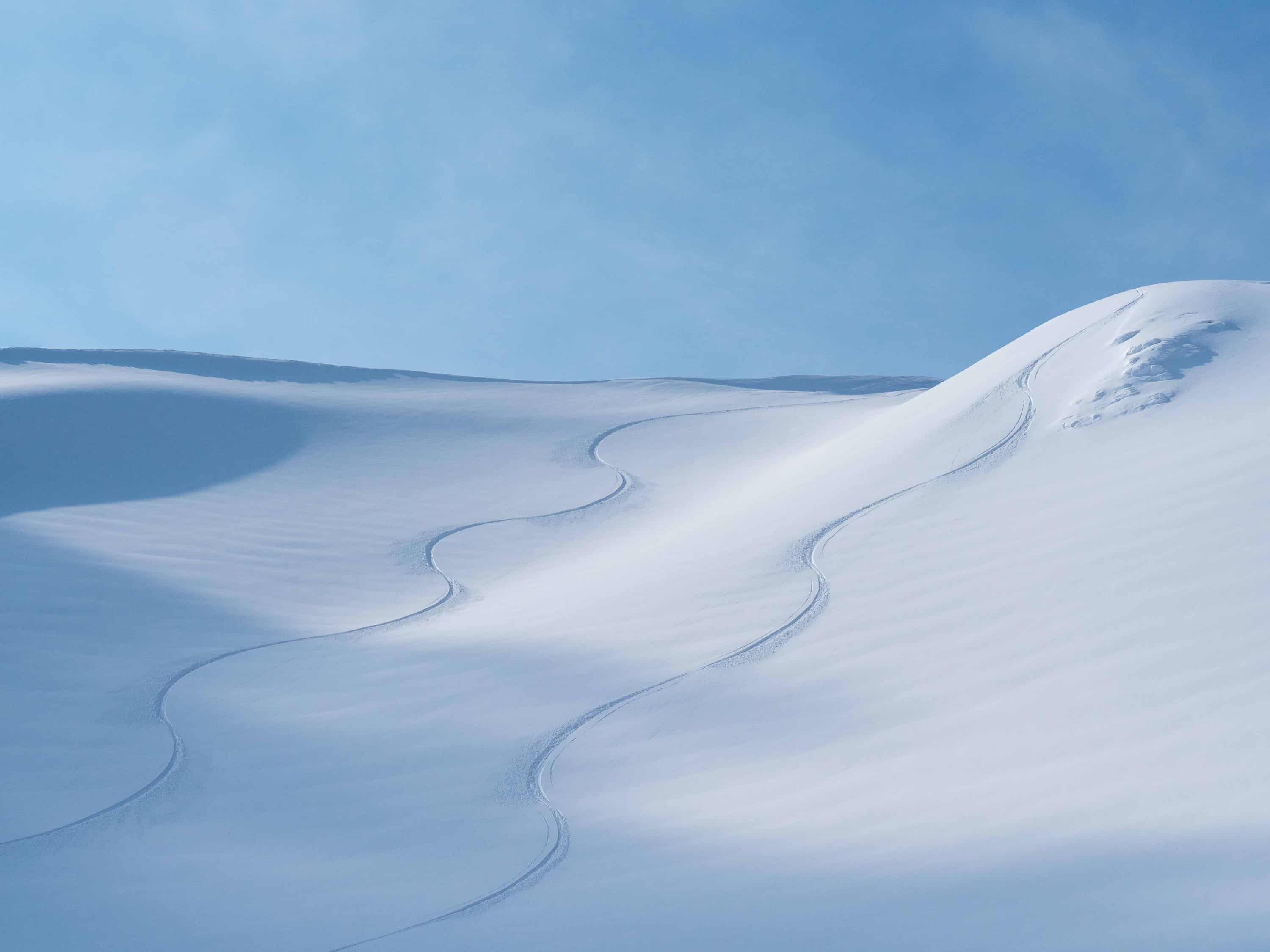 Not an objective to take lightly, Yotei tops out at 1,878m and can take anywhere between 5-8hrs to summit depending on your fitness and touring experience. Unless very experienced, we strongly advise you hire a guide to get you up there (efficiently) and back down (safely). They'll also know where to find the best snow based on aspect and recent weather conditions.
Catskiing 
Perhaps the polar opposite to serene, foot-powered ski touring, is the rapid, and adrenaline-pumping act of catskiing. Also not something to take lightly, but more by virtue of its impact on your wallet as opposed to your legs and lungs when touring. Catskiing might be considered the poor man's heli-ski – if that poor man is in actual fact quite well off…
However, catskiing in Japan is much more affordable than its counterparts in the United States or Canada, and a day catskiing in the surrounds of Niseko will likely set one back somewhere between ¥37,000-¥45,000 (approx $400-550AUD).
A list of cat ski providers below: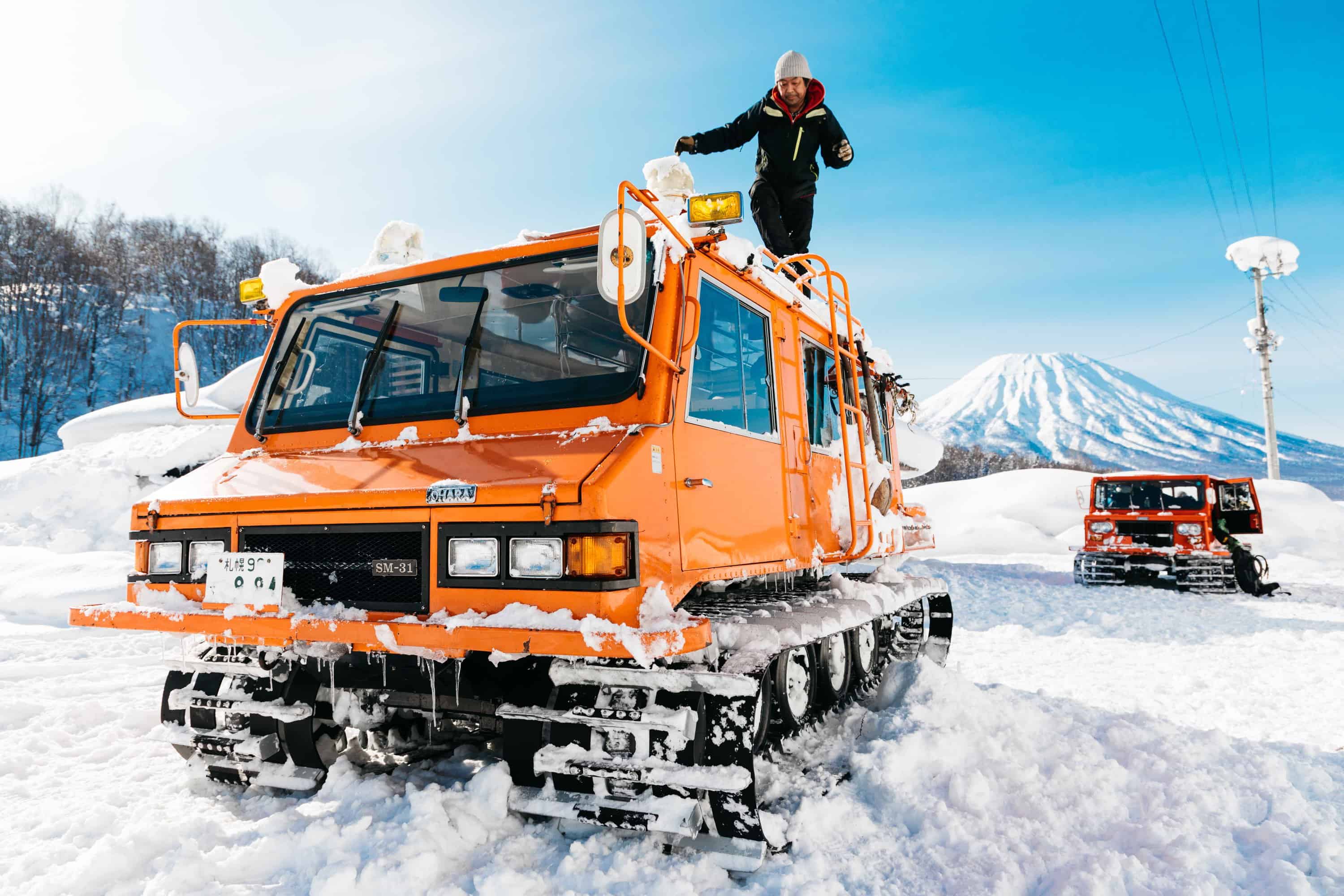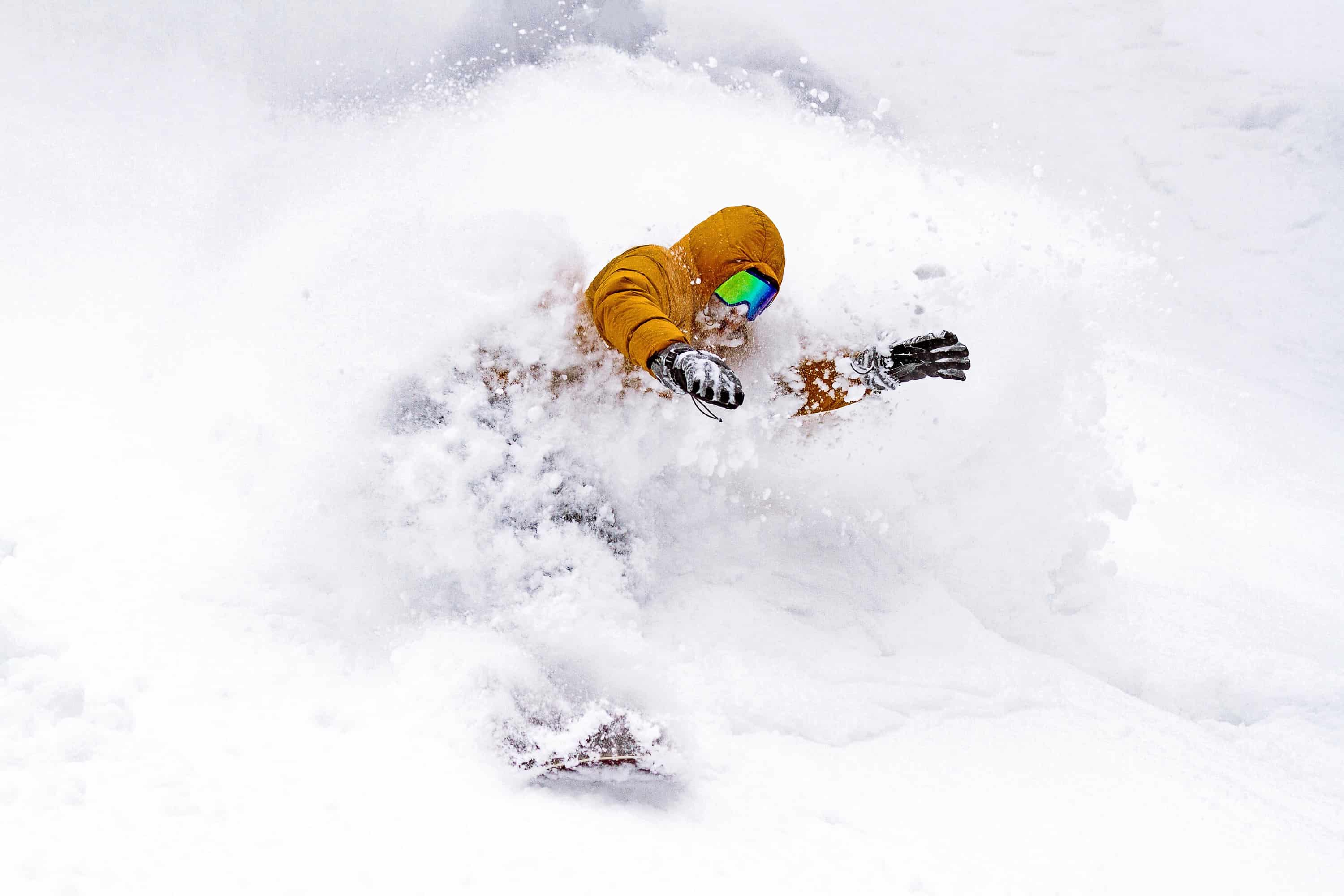 Night Skiing
The skiing doesn't stop after dark in Niseko either, and if you're so inclined, or probably more accurately, if your legs will allow you too, one can ride from 8am – 8pm every single day (Hard work… I've tried it). Night skiing in Niseko is quite possibly the best in the world so more often than not it's well worth the effort.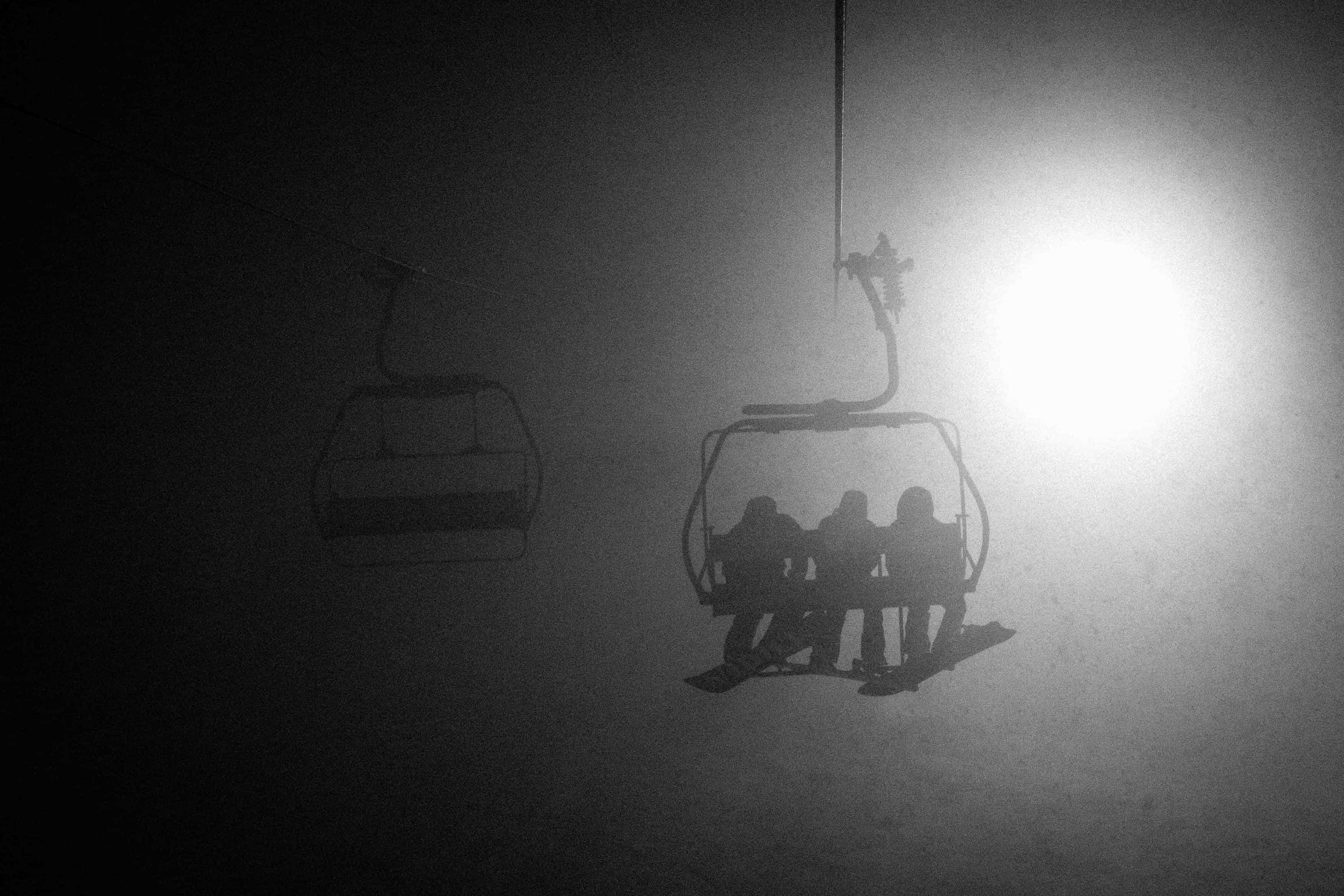 Visibility can also be surprisingly better at night as the floodlights have the effect of cutting through any snow or fog to illuminate bumps and shadows. If you're game to take your night skiing a step further, bring a head torch and you'll be able to reach some seriously enthralling tree skiing that's not sufficiently lit by the resorts floodlights alone (this isn't a bad thing as you'll have this zone to yourself). Otherwise sufficiently lit areas to look into include, Super Ridge – looker's left off the Ace Quad #2 and anything under the Hirafu Gondola.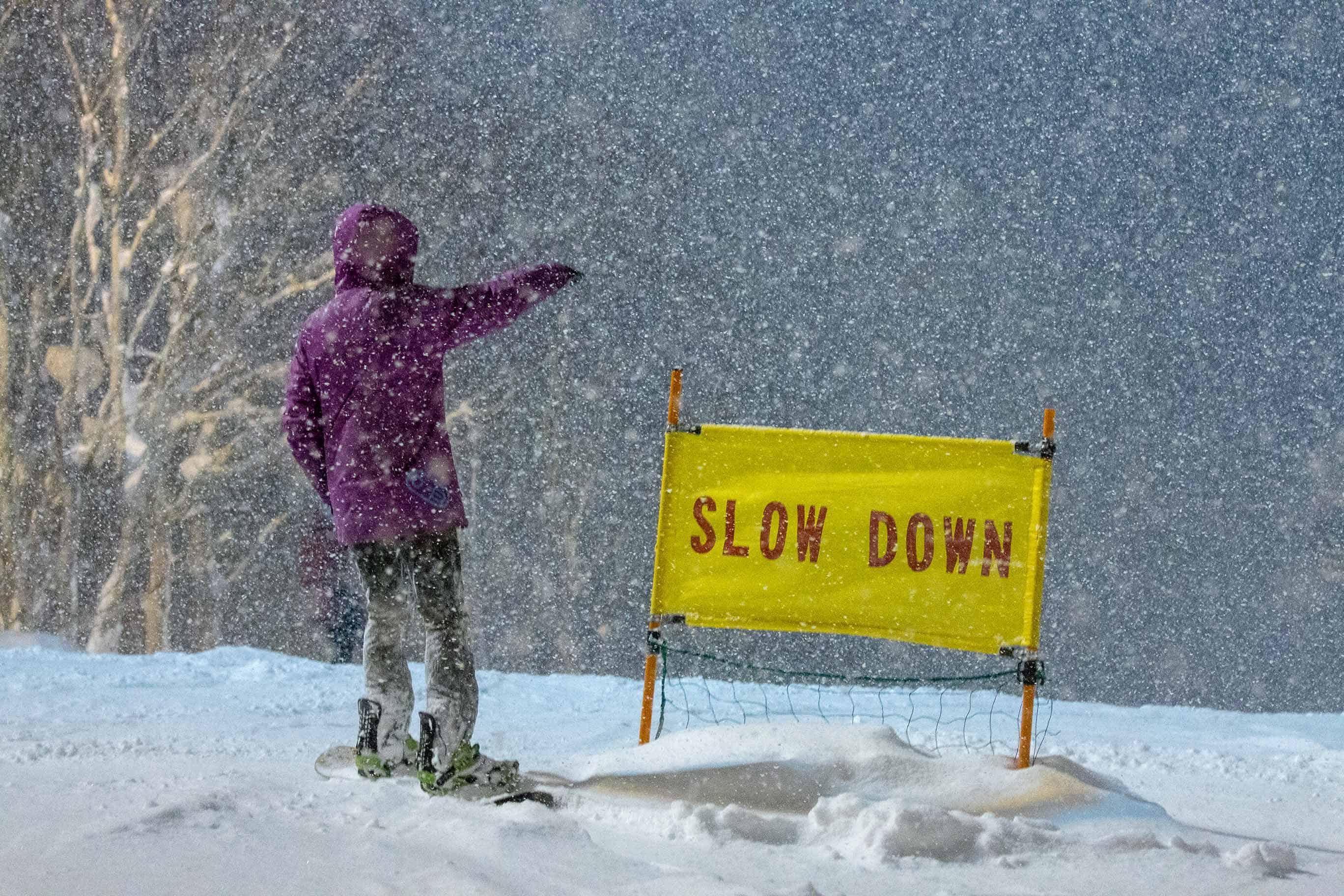 Non-Skiing Activities
Granted you go to Niseko to ski or board, however, there are still plenty of things to do if entertaining the notion of a rest-day off the slopes. Karaoke, an Izakaya pub-crawl and even indoor rock climbing are all offered within the confines of Hirafu village itself, however, options become almost endless if you have a car and with it, one can truly explore.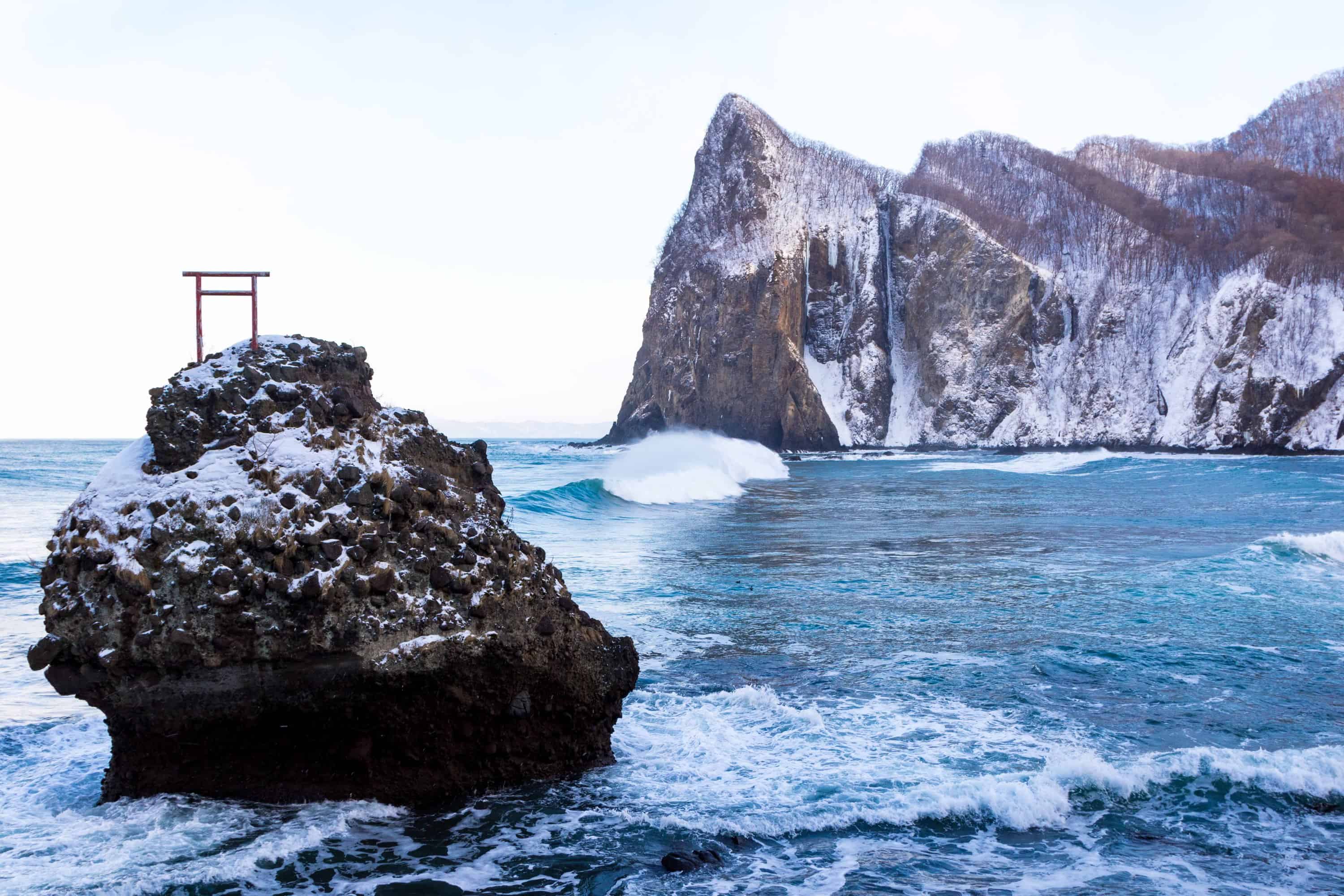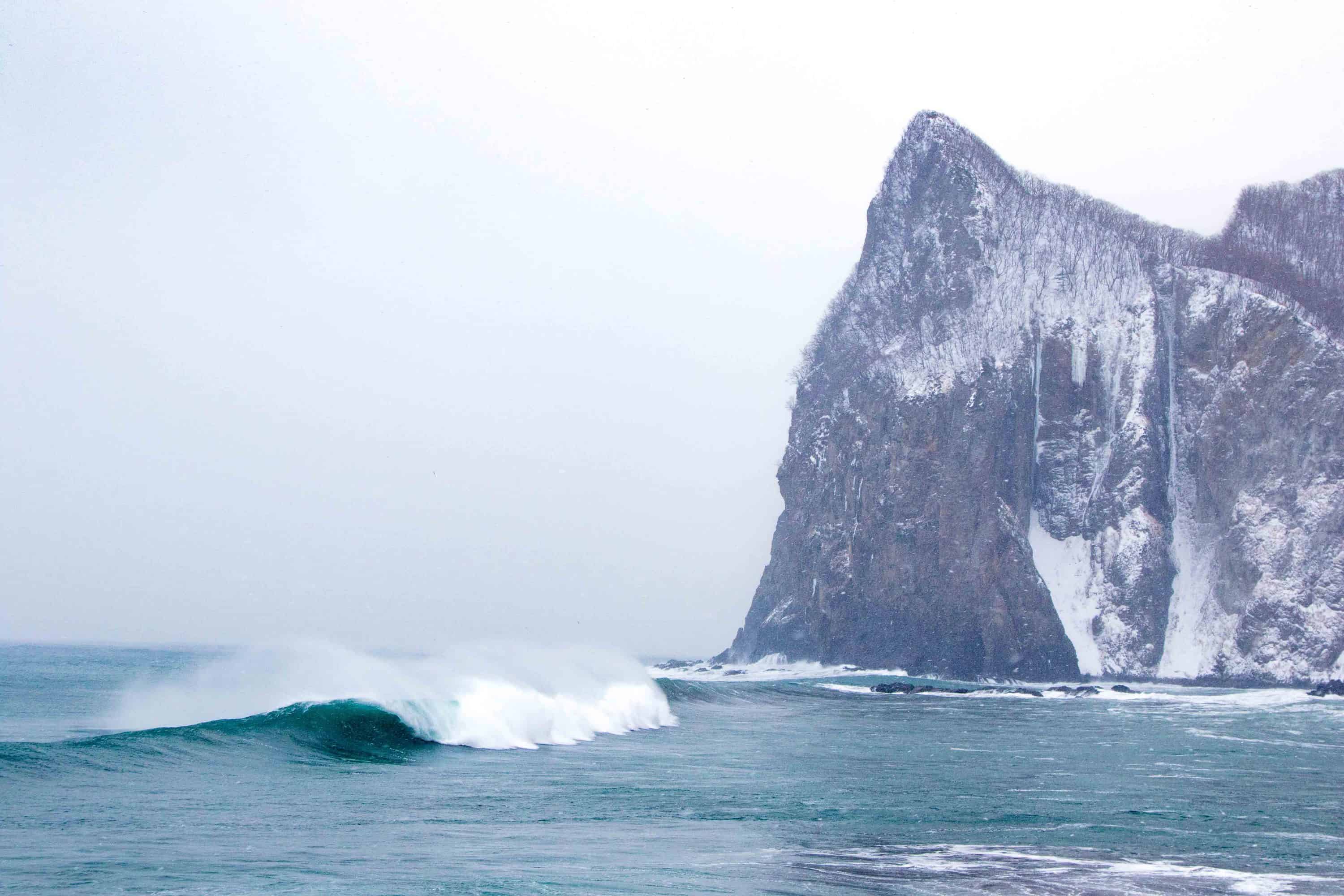 Thirty minutes east of Yoichi is the quaint fishing town of Otaru, which is known for an exotic seafood district and market, quirky shops, glass crafts and its historic canal. In Otaru, you can see where one of Hokkaido's finest beers, Otaru beer, is brewed, then sample some whiskey at the world famous, multi-award winning Nikka Whisky Distillery. If visiting in February, it's also worth checking out the winter snow festival that takes place here.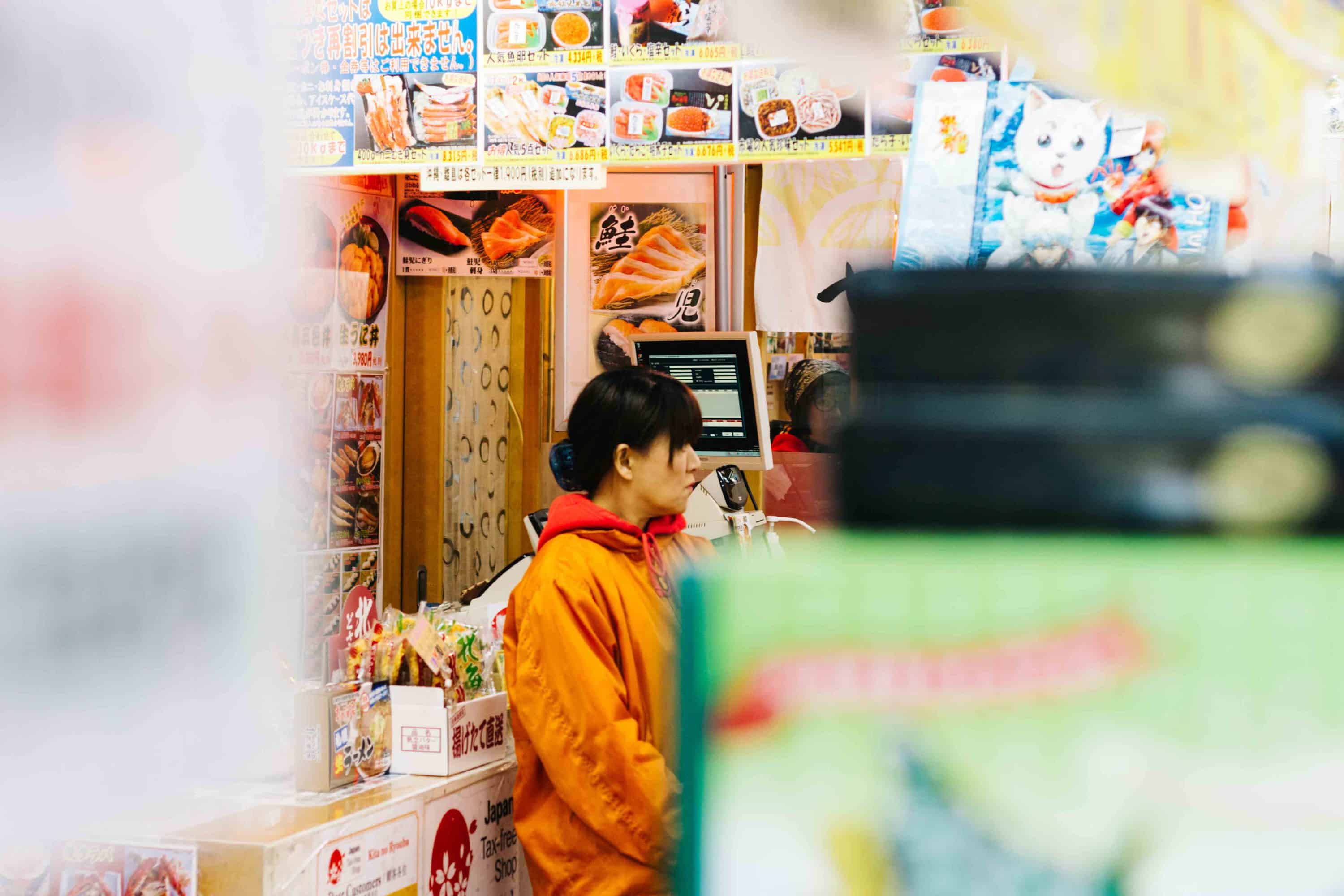 Onsens
As peculiar as it sounds, perhaps the most popular non-skiing activity is to strip naked and soak in an outdoor bath with a group of strangers. The art of 'Onsening' if we might call it that, is steeped in history and tradition. It is said that Japan has over 3,000 hot spring areas, however, each area would boast numerous different springs and baths, so getting an actual figure is nigh on impossible. One website lists 4,749 Onsens in the southern prefecture of Oita alone, so you'll be hard-pressed to visit Japan and not stumble across one.
To be legally considered an Onsen, the spring water must contain at least one of nineteen specific minerals and be above 25 degrees Celsius, although temperatures of over 40 degrees are commonplace.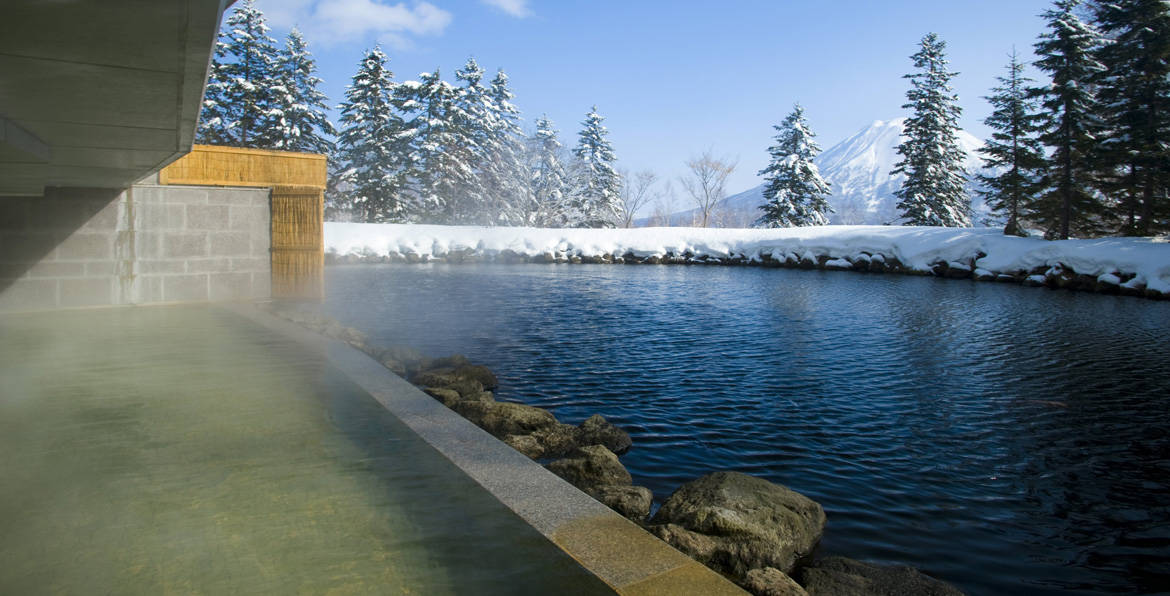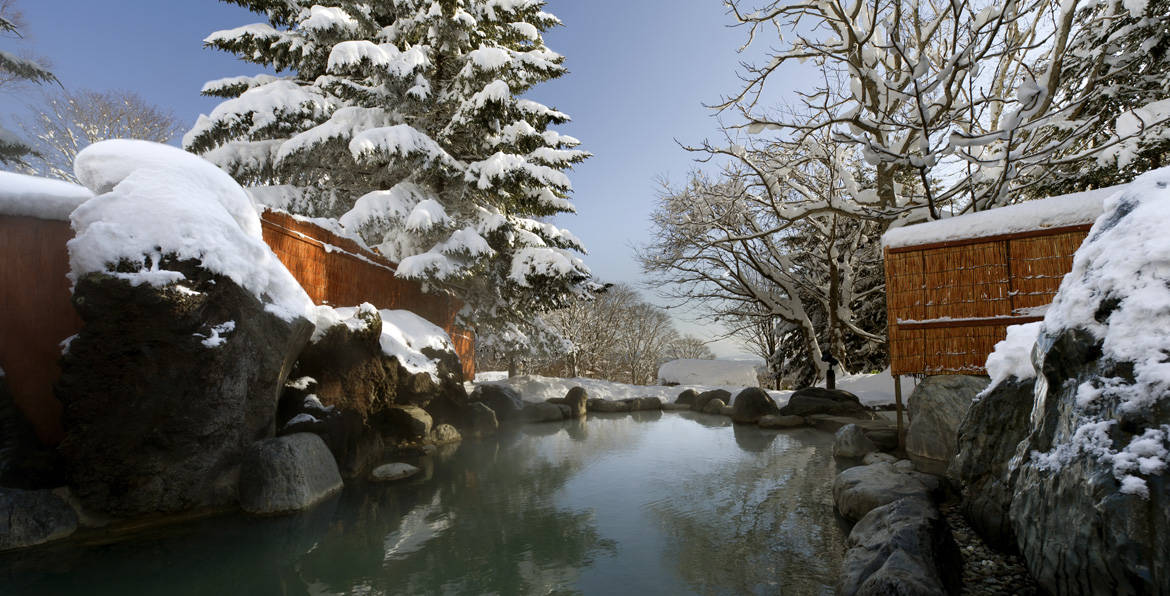 See our comprehensive list of our favourite Onsens in Niseko.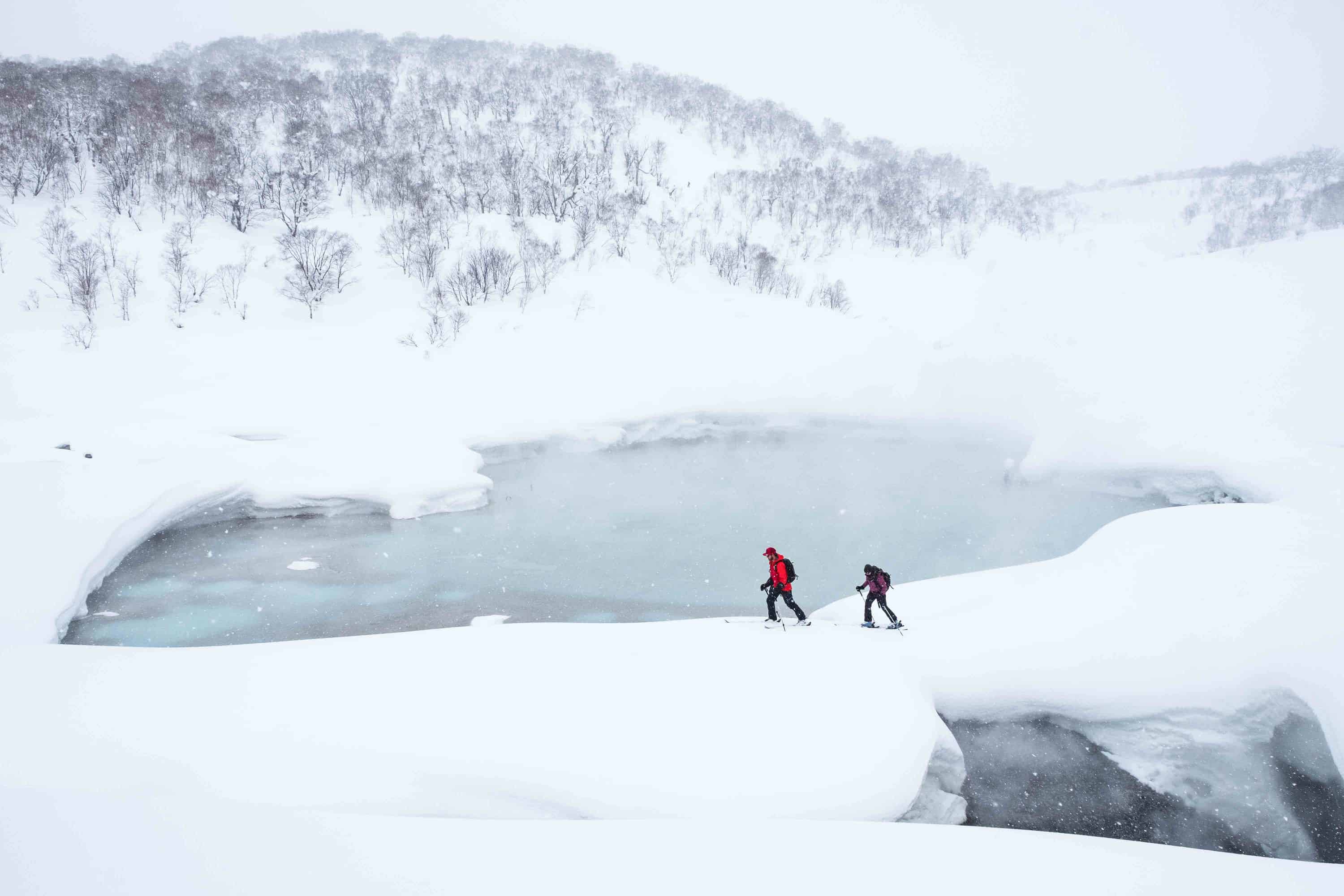 Food
Niseko has around 17 on-hill restaurants, most of which are based at the bottom of the lifts, with a few scattered amongst the runs themselves.
Some worth checking out include BOYO-SO CAFÉ above the Holiday Pair lift #1, which is a traditional izakaya style restaurant owned and run by a local Japanese family. Boyo-So opens at 11:30 and is quick to fill up, but it's certainly worth waiting for a seat. Its food also goes for about half the price of most of the other on-hill restaurants…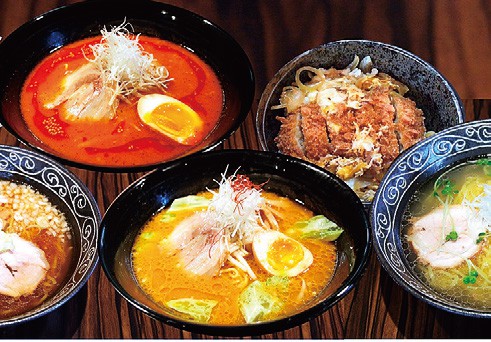 Other on-hill eats include Rest House Ace Hill next to the top of Ace Quad Lift #2, near the famous giant thermometer and Hanazono 308, one of the few places that is open for breakfast from 8:30am on the hill and whose crab ramen is well regarded, if not rather expensive.
As for off-mountain options, Niseko has more bars and restaurants than any other Japanese resort and so much variety that you will never be left wanting. From Canadian burgers to huge ramen and 5-star dining, exploring some of Niseko's best restaurants should be a major part of your trip. For a comprehensive list of all dining options see here.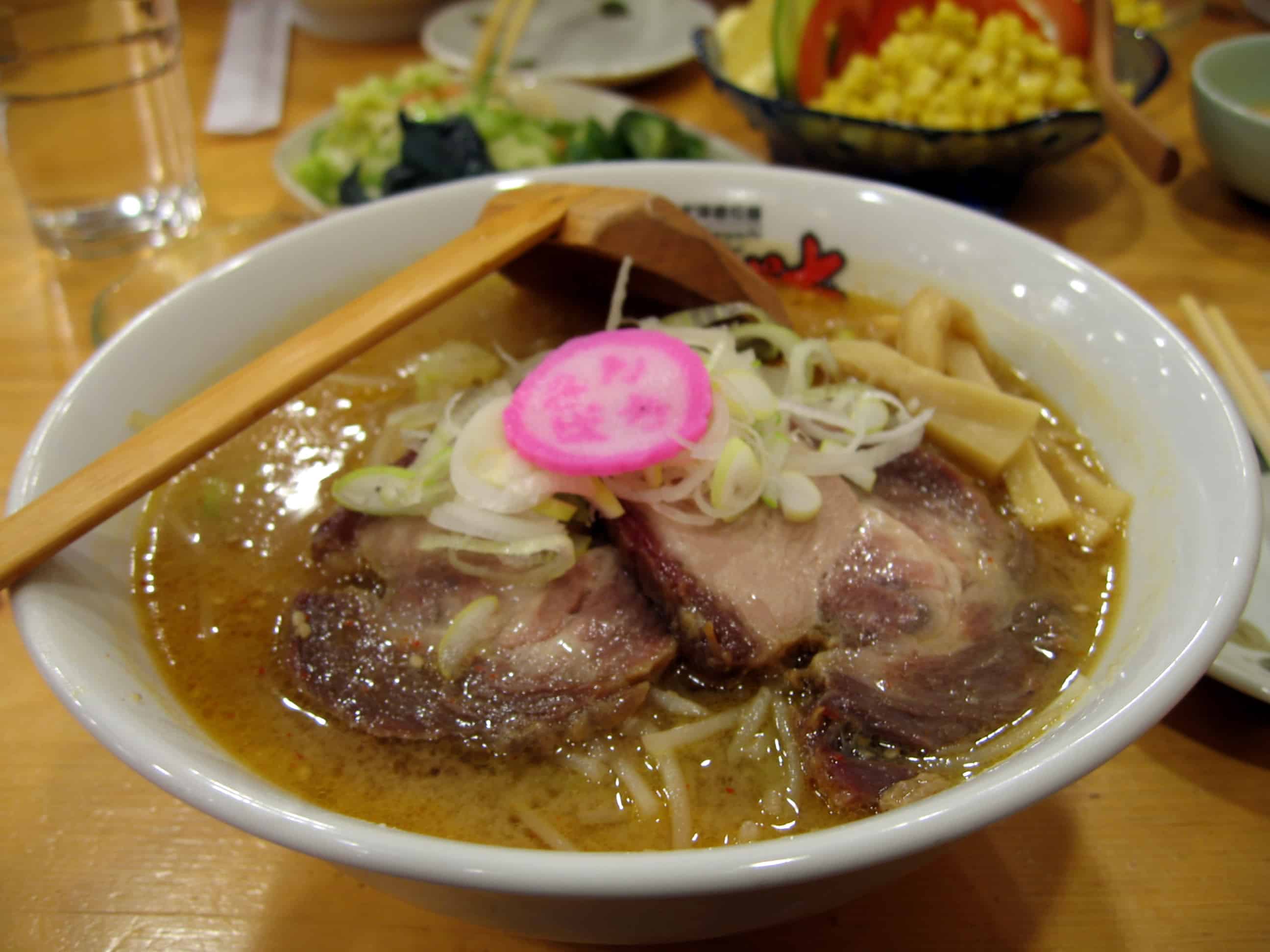 However, a few notable mentions can be made for Niseko Ramen a place unsurprisingly often atop any 'best ramen in Niseko' lists or Ryougoku, which is in the town of Kutchan 15mins out of Niseko (where you'll also get a more authentic and cheaper… dining experience) and is run by a sumo wrestler! Ryougoku's specialty is the Chanko Nabe, or sumo wrestler hot pot. Beef ribs also come highly recommended, paired with sake or wine.
Of course, we'd be remiss for not mentioning convenience stores Lawson and Seicomart where you'll find some of the best 'Karaage' (fried chicken) in town according to this poor ski bum…
Apres and Nightlife
Niseko is well known for its rowdy nightlife and it has some of the best bars out of any ski resort in Japan. Hirafu is the nightlife epicentre of Niseko so if that's something you're looking for, be sure to stay close by.
In lower Hirafu you'll find 'Gyu' which means 'fridge' and for good reason, as that's what you have to walk through to get into the place – a tiny fridge door.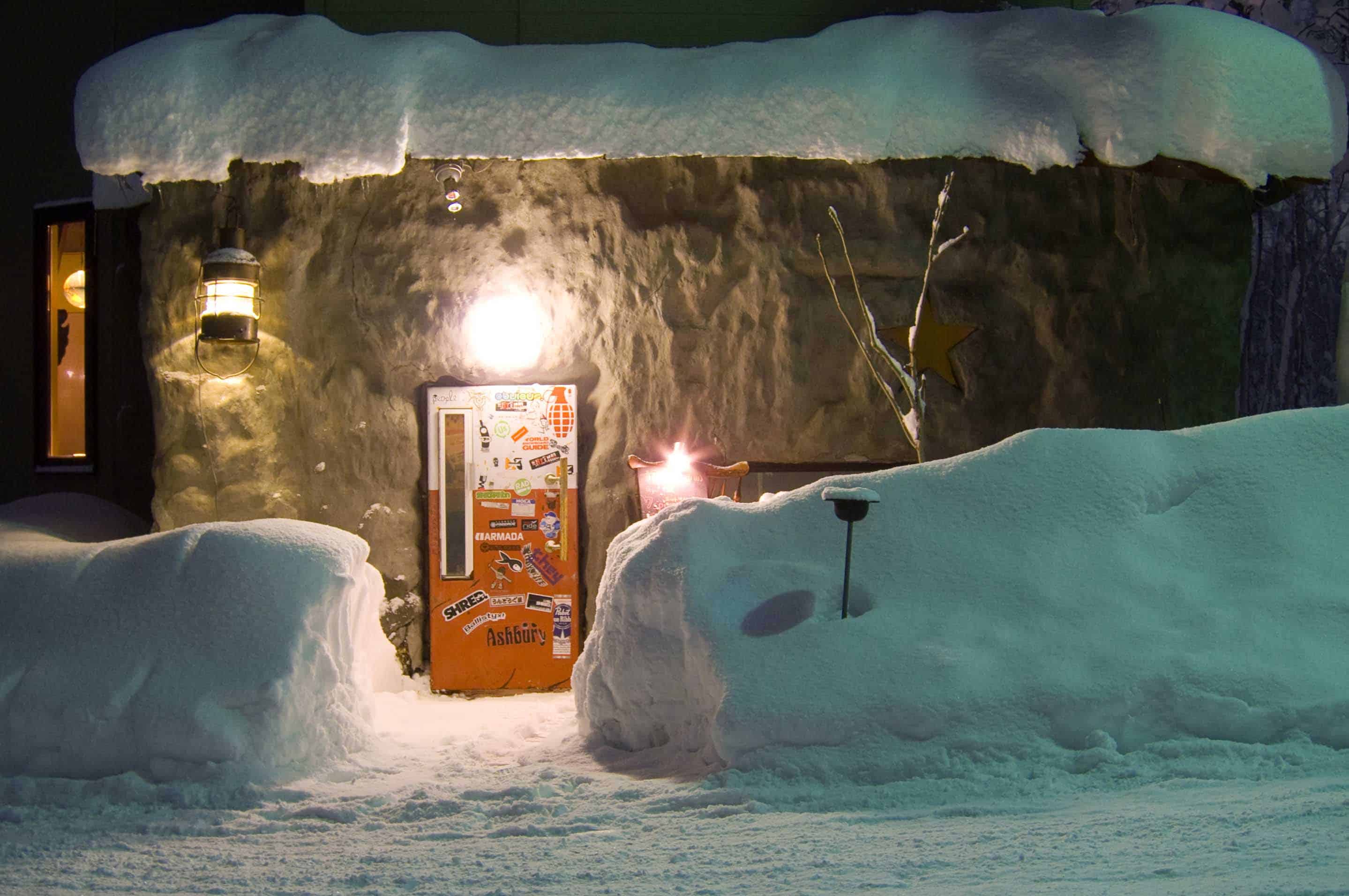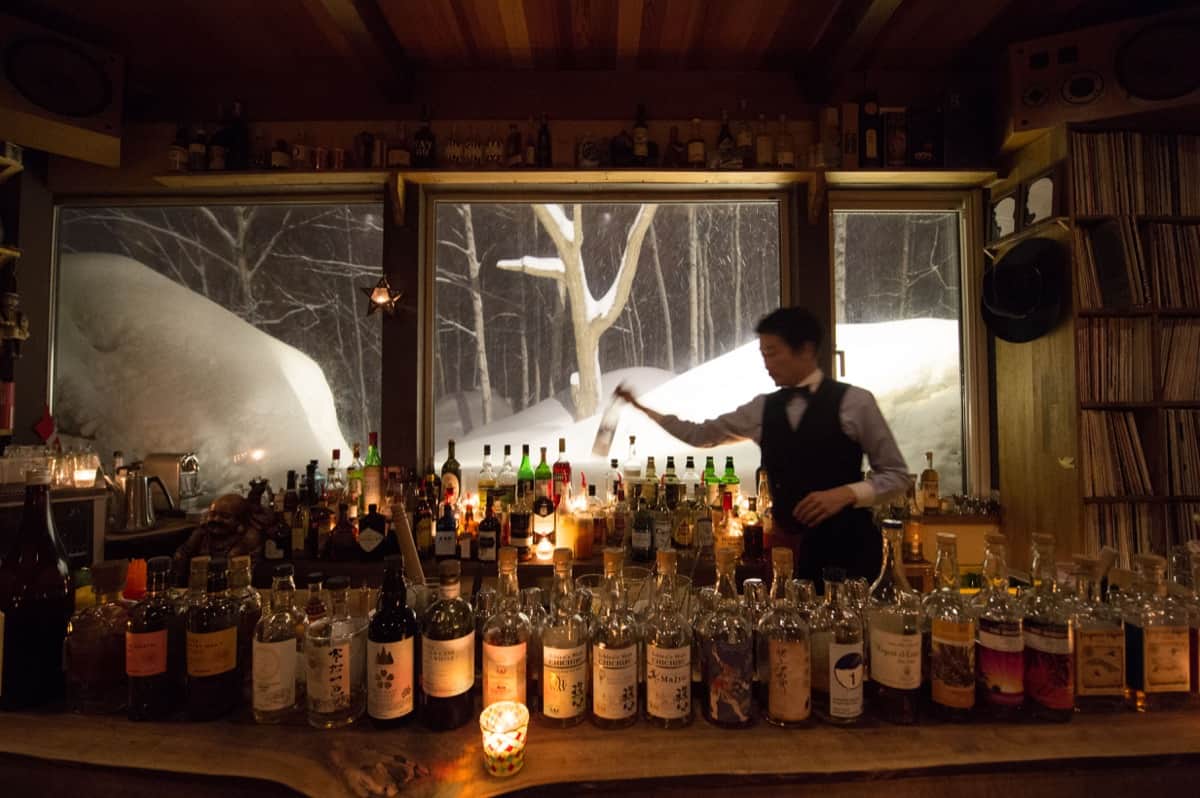 Another of our favourite haunts whose name is also derived from its unique exterior is the Brick Bar. An intimate bar in which to talk about recent conditions on the hill with bar staff, throw some darts or watch some of the snowboarding/skiing that's always playing on the Tv over nibbles.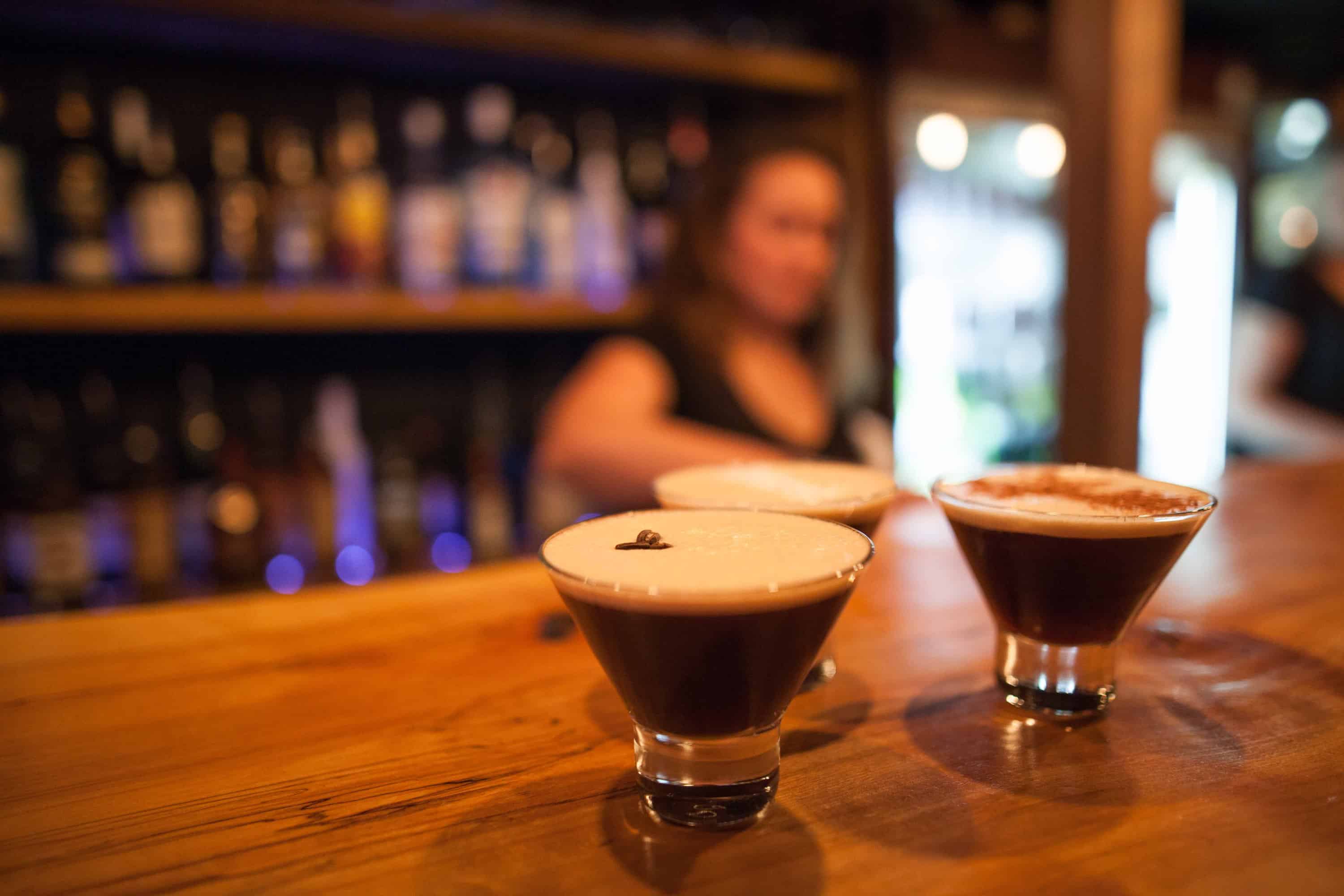 For a similar hole-in-the-wall kind of vibe, check out Barunba and sample one of their famous Jet Li or Bruce Willis drinks, but be warned, just a couple of these and you'll soon find yourself in the Niseko's party capital, the aptly named 'Wild Bill's' until 3am.
Accommodation
A variety of Niseko lodging is available including, pensions, hotels, independent condominiums, apartments, chalets, and houses. There are few ski-in-ski-out properties, however, plenty are just a short walk from the lifts, or an easy shuttle ride.
You can stay at the foot of any of the four interconnected resorts of Annupuri, Niseko Village, Hirafu or Hanazono. However, Hirafu is most definitely the hub of Niseko and the place to be if you're looking to be in the thick of it.
See here for more accommodation options.
Ikon Member & Awards
Niseko United has taken the title of Japan's Best Ski Resort for 5 years in a row now… and for good reason. It has also just joined the Ikon pass for the 2018/19-winter season, alongside 35 other resorts, including Thredbo.
For more information, visit the Niseko United website or follow Niseko United on Facebook, or Instagram.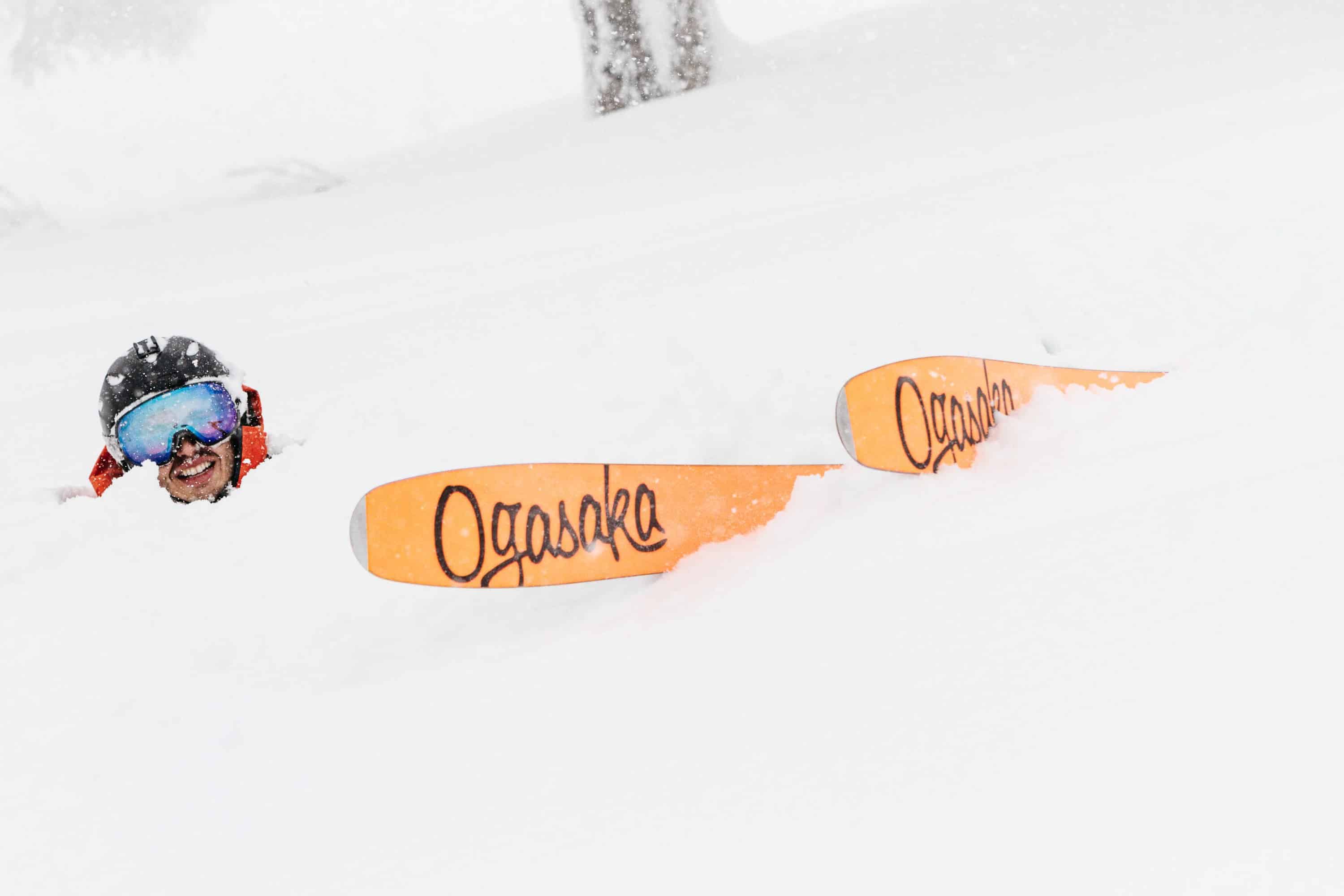 Niseko in a nutshell:
| | |
| --- | --- |
| Ski Season: | Late November to Late April-May |
| Summit Elevation: | 1,309 meters |
| Snowfall Average: | 15 meters |
| Longest Run: | 5.6 km |
| Vertical Drop: | 1009 meters |
| Skiable Terrain: | 887ha |
| Number of Lifts: | 38 |
| Terrain: | Beginner: 30%, Intermediate: 40%, Advanced: 30% |
Niseko snow forecasts,
snow reports and
live snow cams.