Niseko Japan Fortnightly Wrap Up – February 28th 2019
February 28th, 2019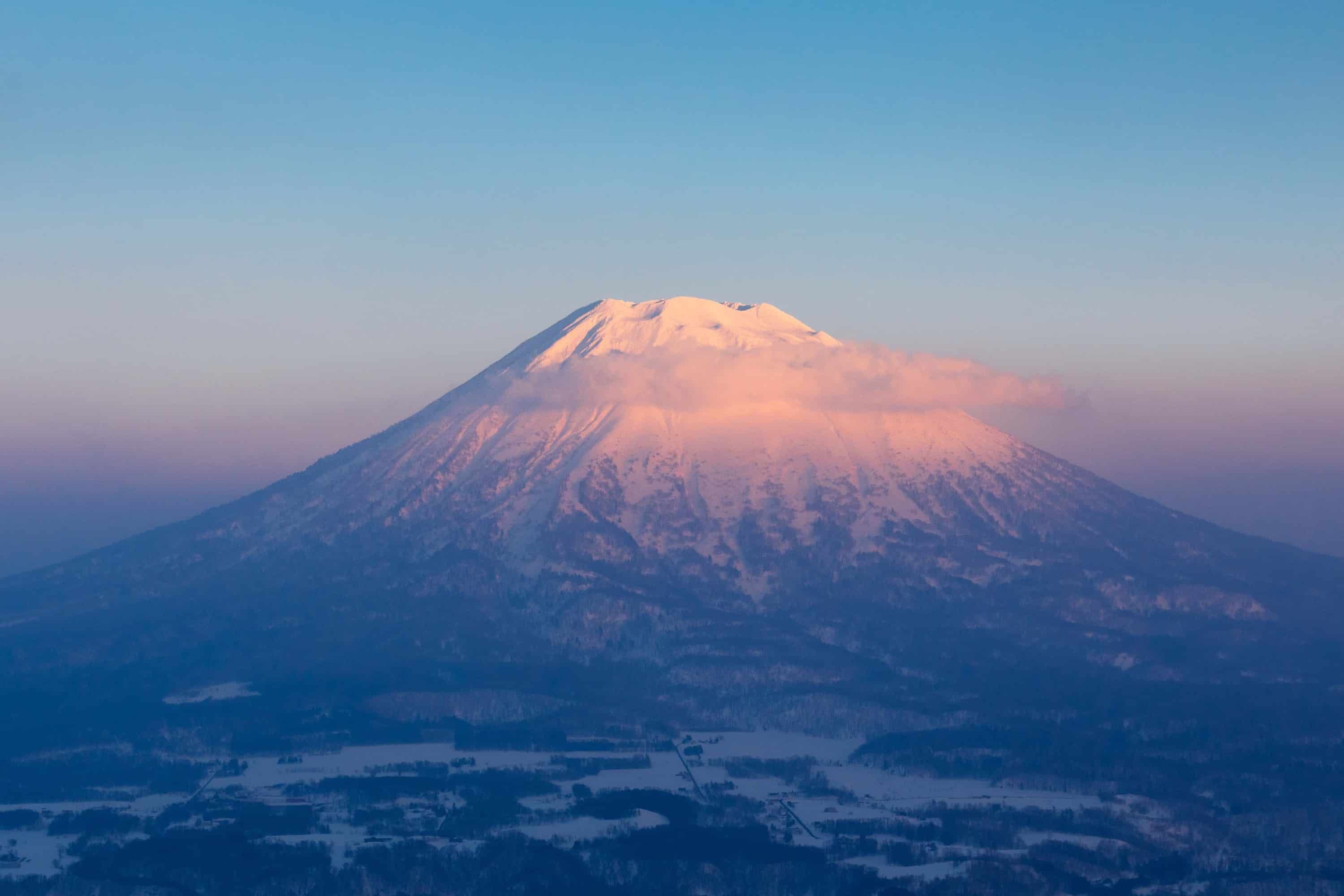 Mountainwatch | Matt Wiseman
Well, we did not see that one coming… From deluge to drought in a day, the Niseko powder tap hasn't been turned off so much as it's frozen then burst with whatever powder we were promised in the second half of February getting confused and falling in New Zealand and not Niseko.
Now that's not even me taking some artistic licence with the alliteration, New Zealand's Mt Hutt genuinely received 50cm's on Monday, Feb 25th which is more than we've seen here in Niseko for the past two weeks combined!
The Grasshopper said as much in his weekly forecast on the 21st, indicating that "spring has come a little early in Japan this year as the prevailing NW winds we see during winter appear to be faltering."
It's as though Niseko used up its allocated February powder in the first two weeks of the month and has been heavily rationing it ever since…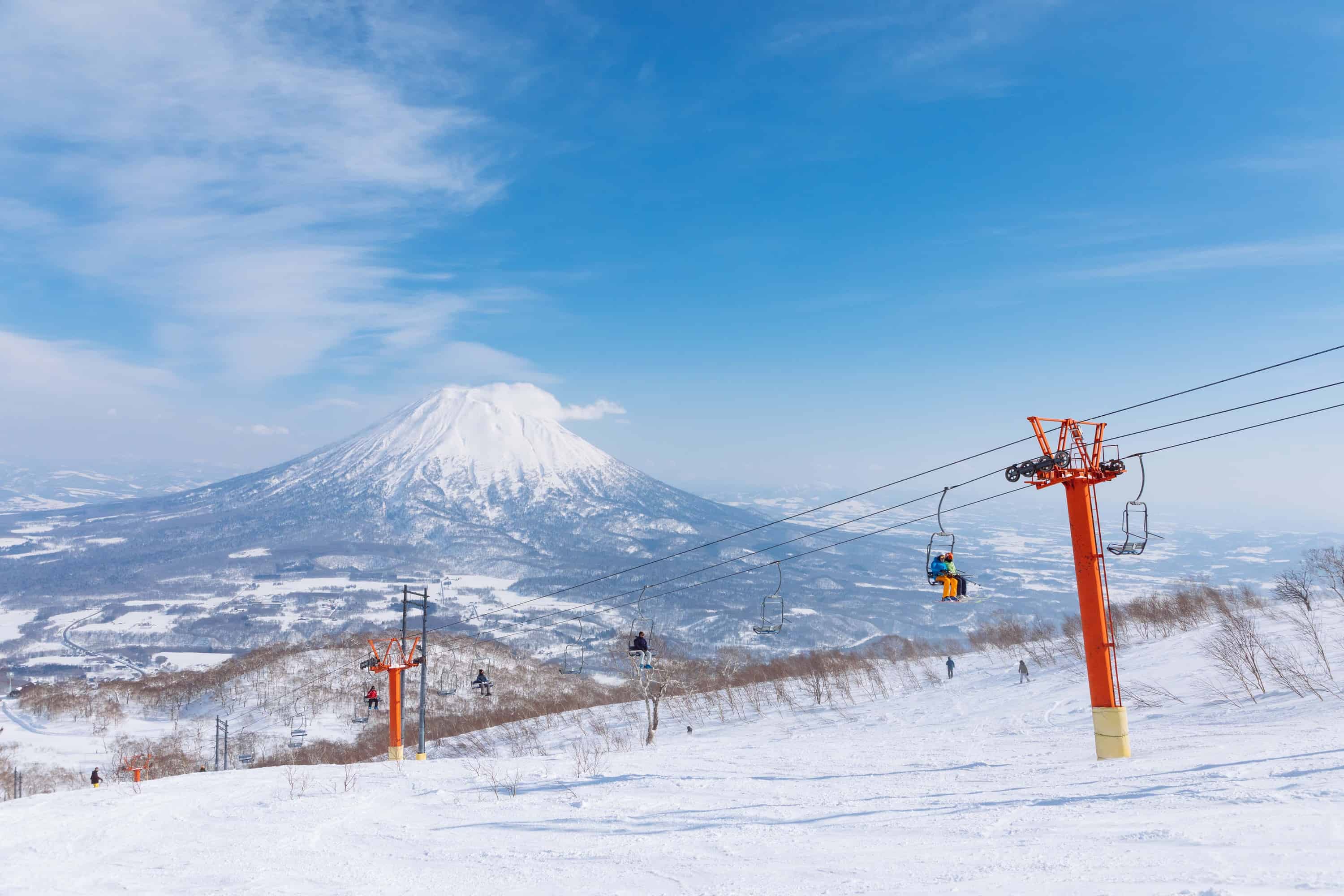 A word of warning before we go any further, this fortnight's wrap will inevitably contain a lot more graphs than it will the pow photos you might be used to.
However, although Niseko might be known as the powder capital to some, to many more, Japan is the land of the rising sun, so as far as names go, this should trump Niseko's humble title and we've certainly seen more than our fair share of sunrises and sunsets to make up for the snow shortage.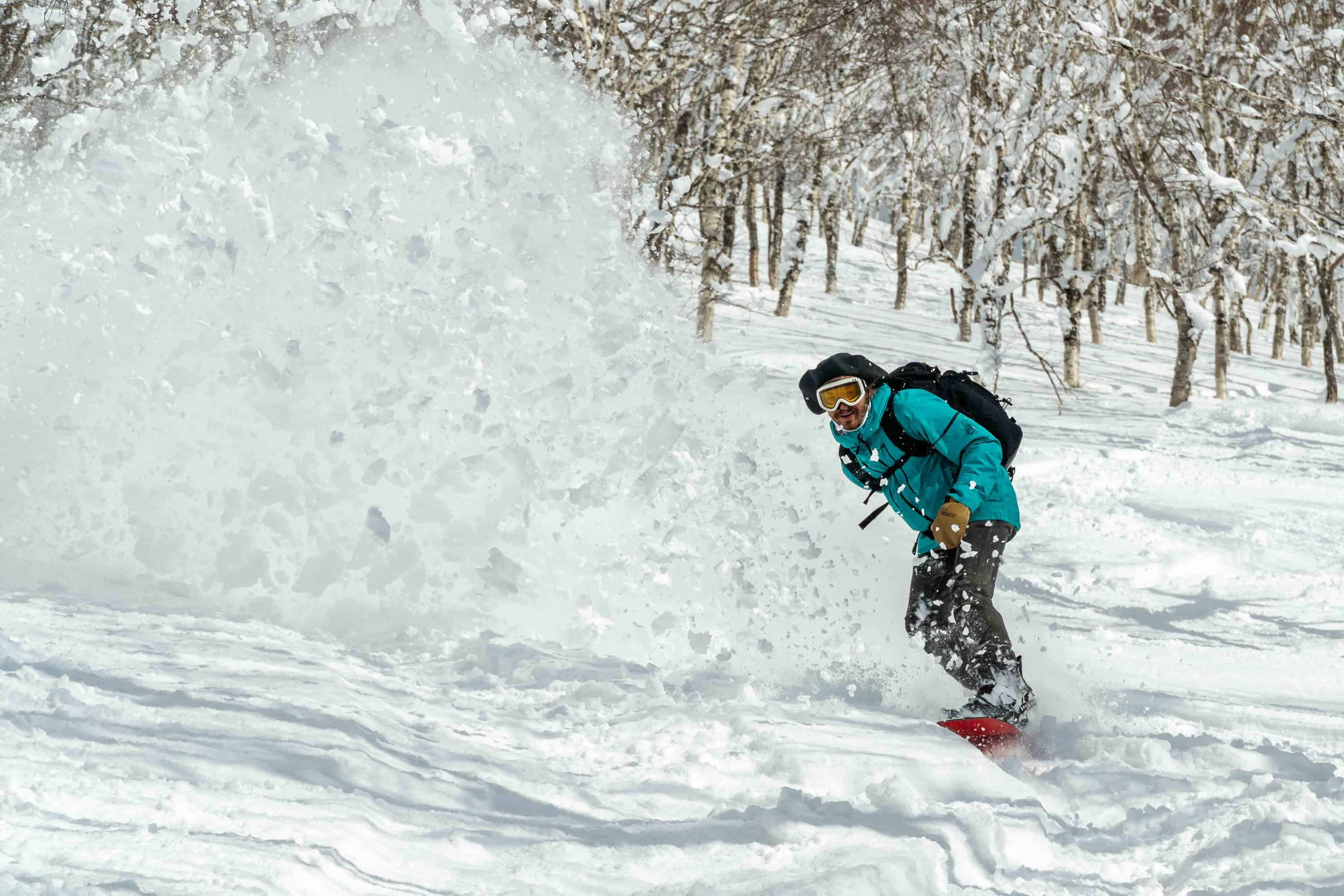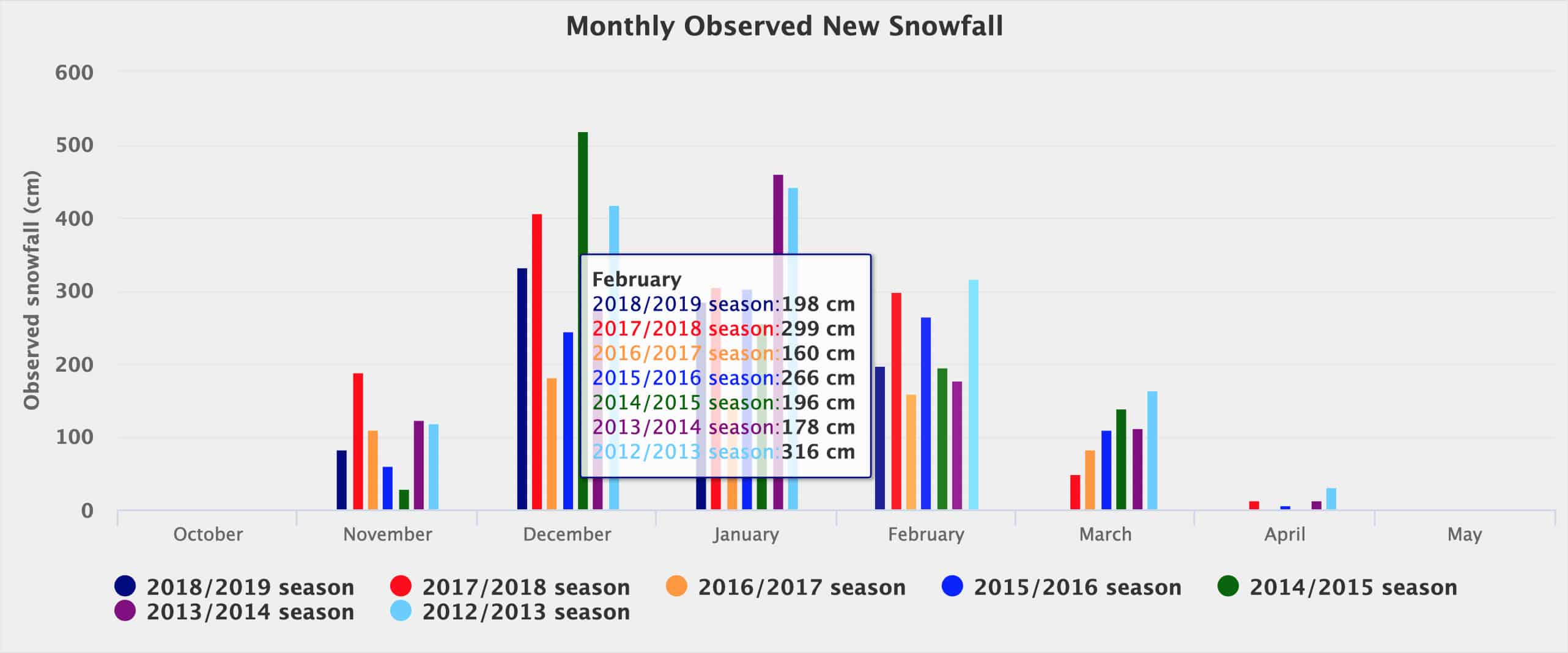 According to data compiled by Snow Forecast from 2007-2018, Niseko averaged 32cm of new snow per week in February with snow falling 5.9 days per week. As for total monthly snowfall, the past six seasons have an average of 235cm of new snow for February.
Whilst the past two weeks have been admittedly dry, the first two weeks of February were so solid that it still hasn't been the 'worst' February in recent years.
According to the Niseko United resort itself:
"Total snowfall at 1000m at Grand Hirafu for February is 2.2m (7 feet), despite a cold snap that reduced our usually fluffy stellar dendrite snowflakes to dust-like particles, reducing the bulk and depth of the daily snowpack. Consistency was key with snowfall on 17 of the first 20 days of February."

Like any resort snow reporting there's an obvious tendency to round up to the nearest 5cm and the above chart and quote ought be taken with maybe a grain of salt or I guess a slice of ginger since we're in Japan. But they're actually not wrong in saying that the first half of February set us up very well indeed – or rather, skewed our expectations so that we thought the powder would continue all month…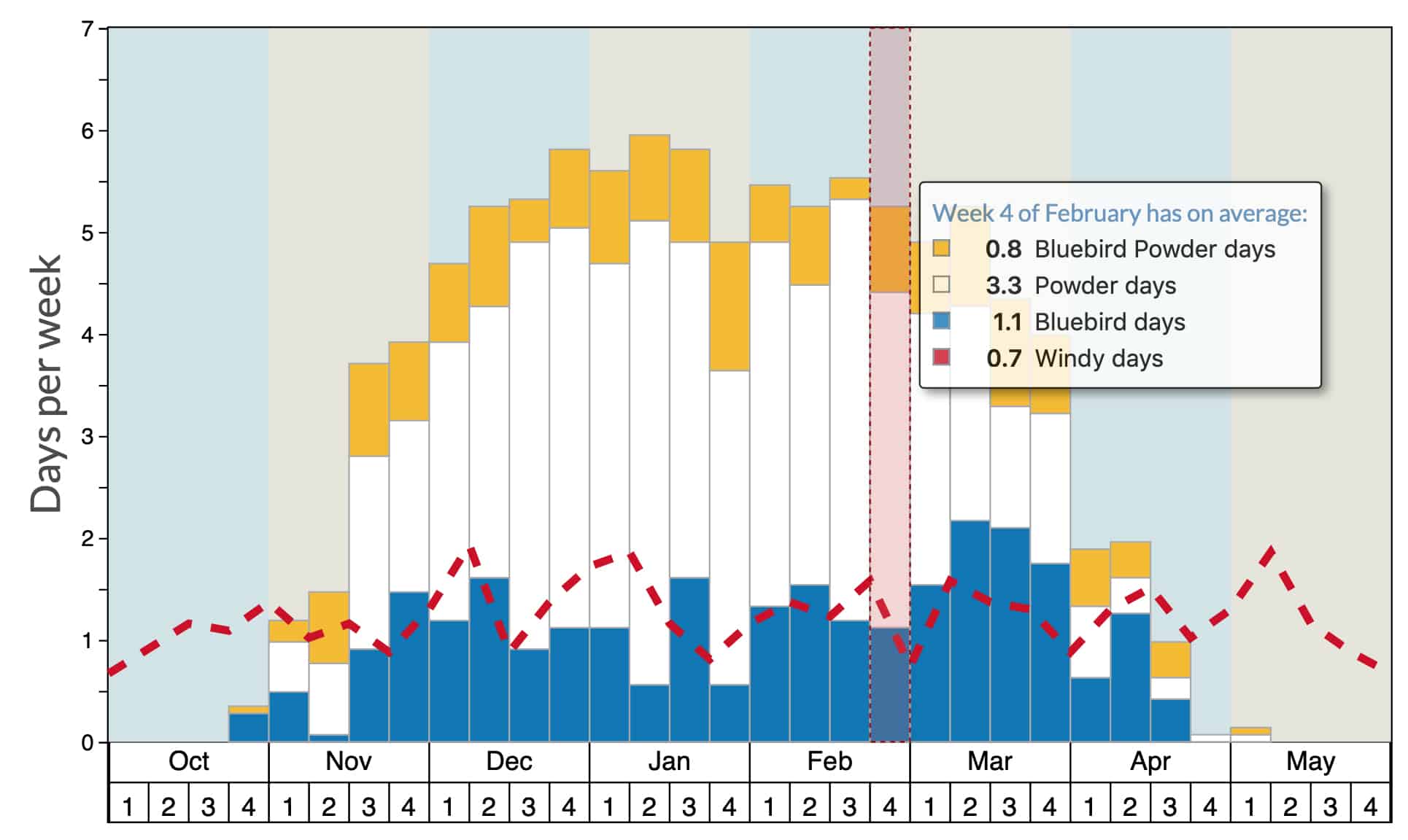 In this respect, it's not all doom and gloom. In fact, gloomy it has not been! As per above, we've had an astonishing amount of sunny days, which has certainly been better than the alternative – snowless days that are still windy or cold (they exist… and they suck.)
Everyone I've spoken to, although lamenting the lack of powder has equally celebrated the sunshine. It's rather timely that we just published an article on skiing mindfulness and changing your attitude on the hill. It really is hard to have a bad day on the slopes when the sun is shining and there's snow on the ground.
The official report from Niseko United is there's still a considerable snowpack to burn through with a base of 340cm on the upper mountain at Grand Hirafu and a not insignificant 140cm down the bottom.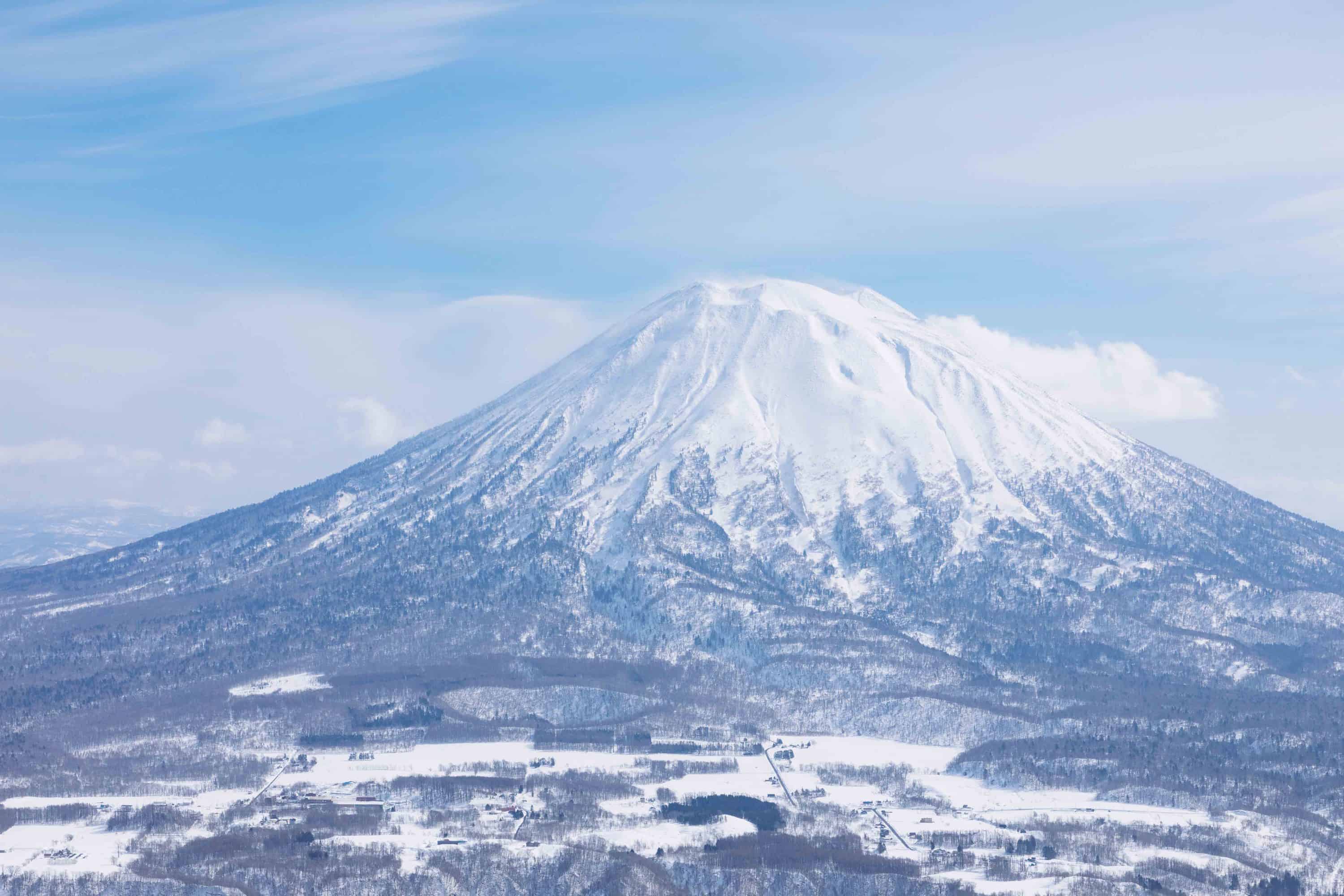 The other overarching benefit of the early springlike conditions has been the state of the backcountry – with mild, sunny and relatively windless days allowing you to comfortably get down to your base layer on the skin track.
The trail breaking has also been nice in the sense that it doesn't threaten to pull your leg out of its sockets, such as the kind you're often forced to do mid-winter when the snow's deep. Throw-in visibility that extends across the valley and you'll wonder what the fuss is about over the lack of recent storms!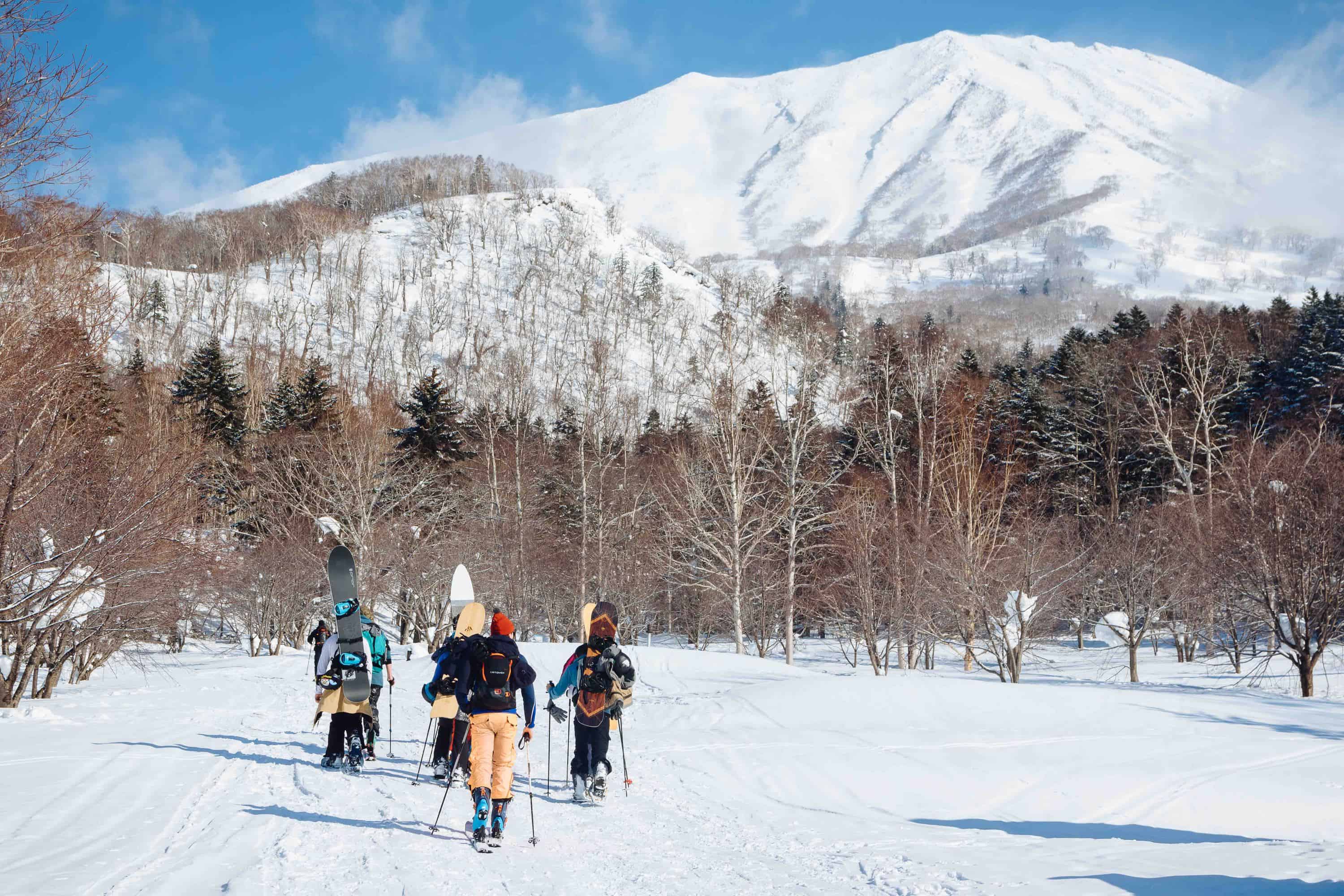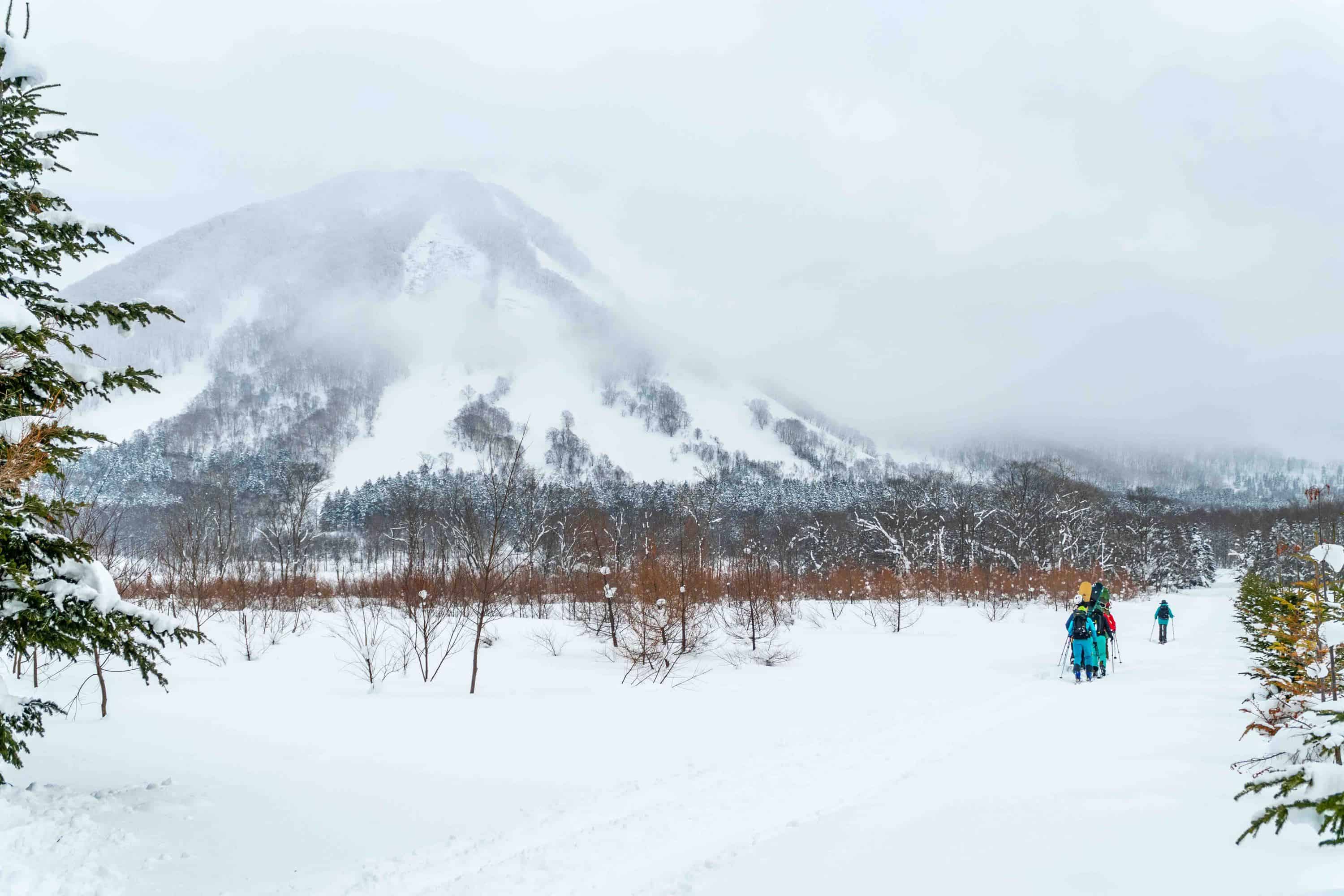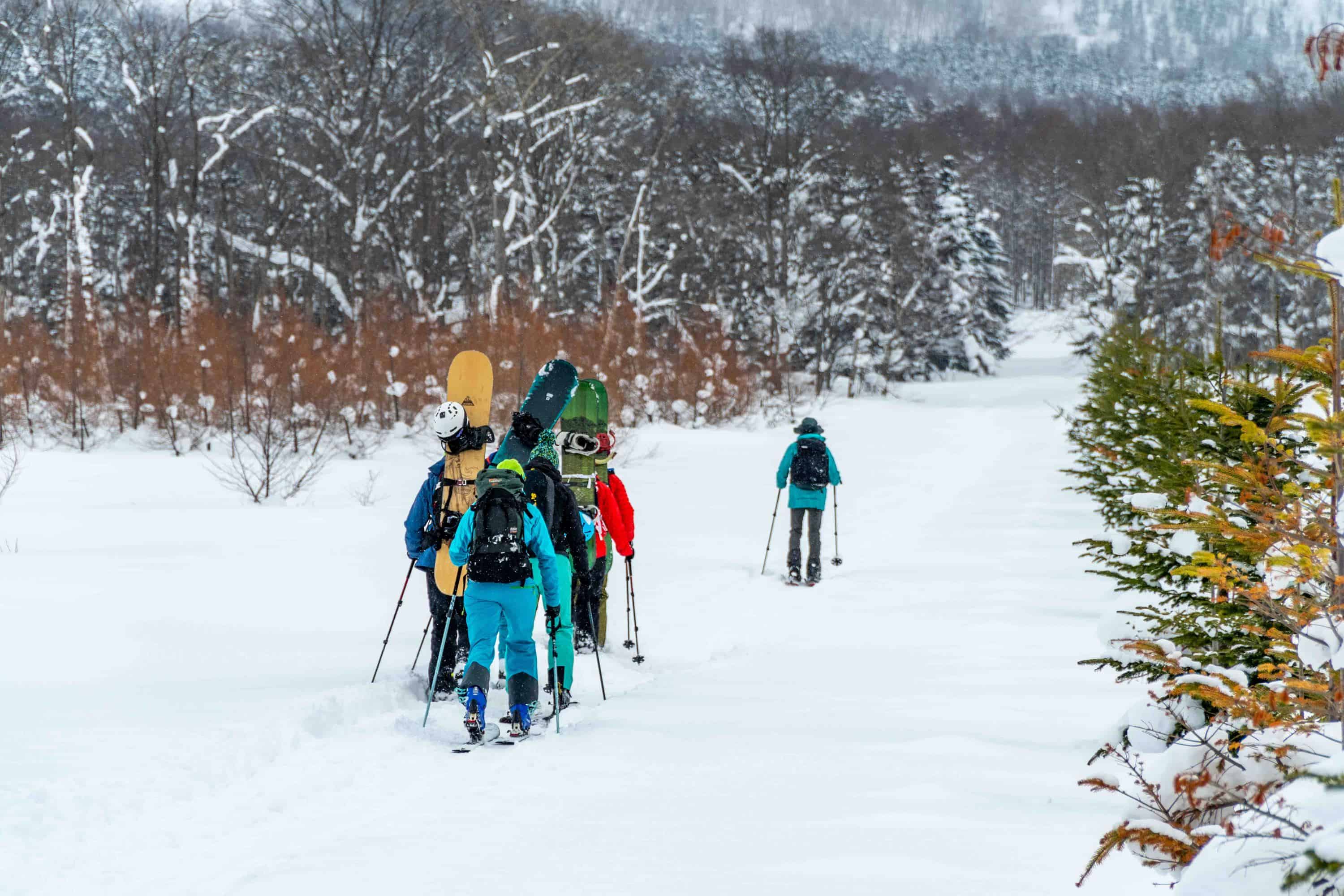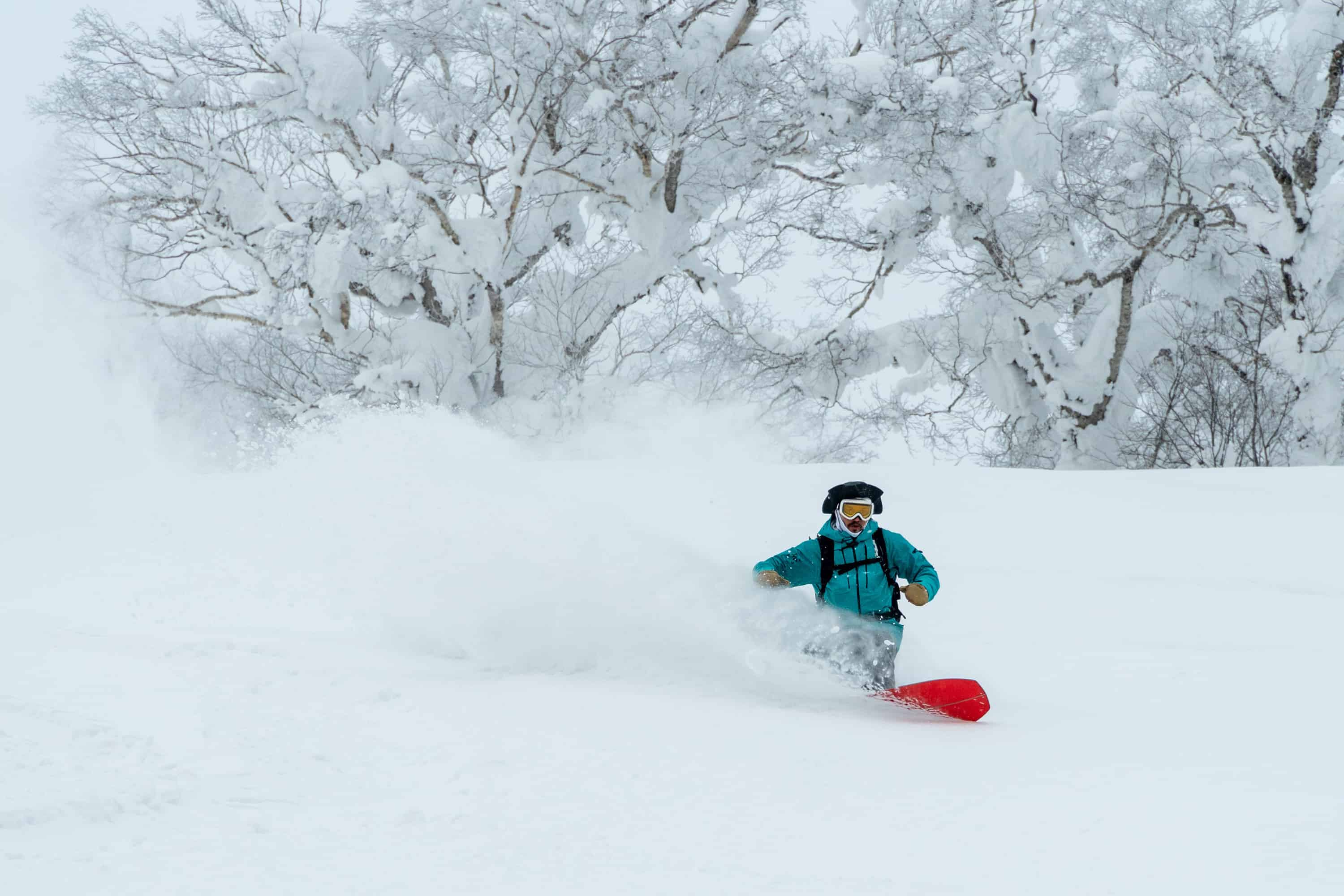 Looking ahead?
Sadly, this will be my last fortnightly wrap of the season – although stay posted for a full season wrap where we really situate 2018/19 amongst previous years.
Looking at some longer models and there are glimpses of snow present on a few days up until March 12th, with the 4th, 7thand 12th looking somewhat promising. Stay up to date with the Grasshopper's weekly snow forecasts to see how they develop.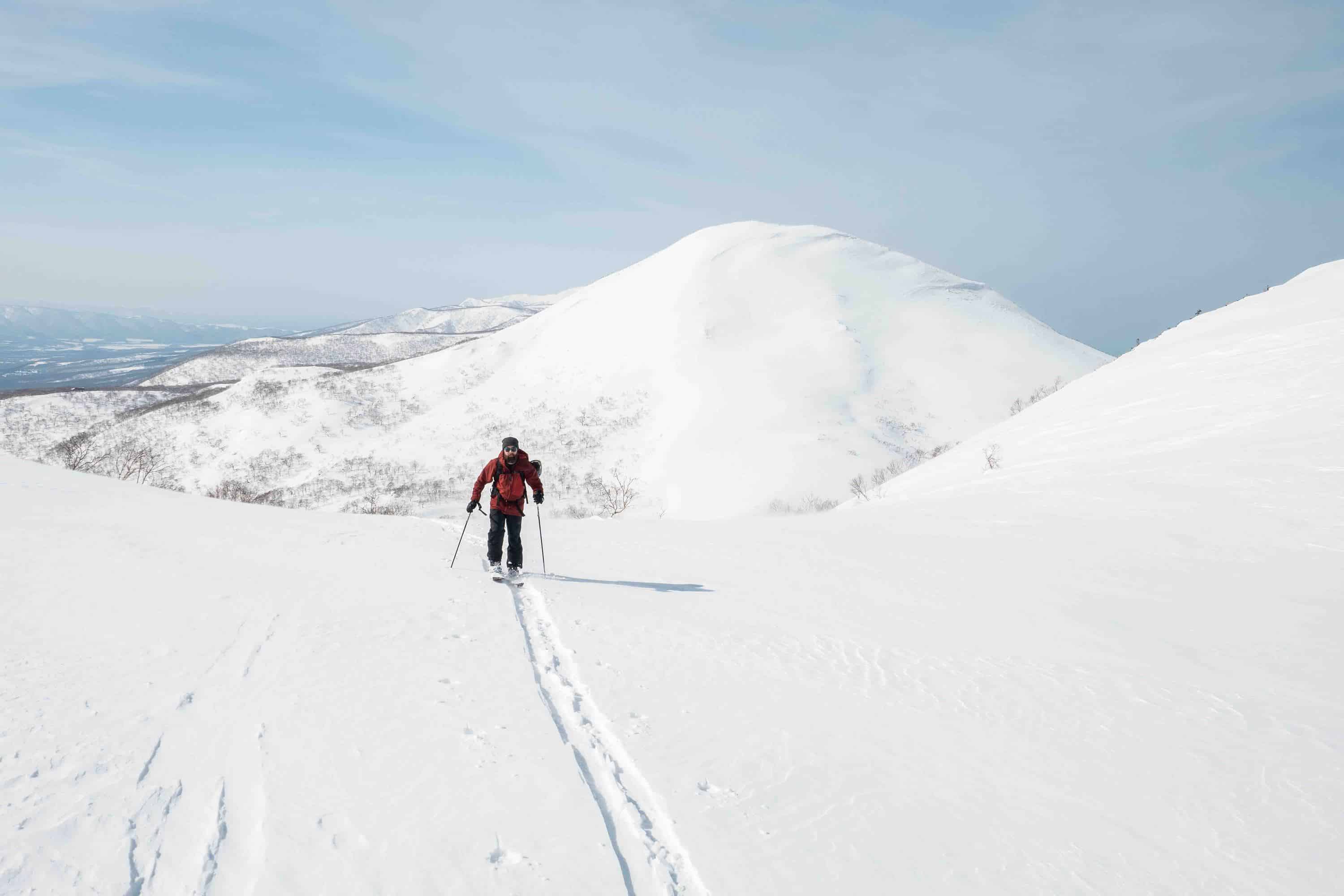 As for the resort riding, there's still plenty worth sticking around for with the famed Hanazono Banked Slalom going down on March 17, followed by the Hanazono Slopestyle on the 24th.
The resorts will stay open for business well into April and according to whoever writes Niseko's press releases at that time of year it's "often warm enough to wear a T-shirt in the middle of the day –both on and off the mountain."
As the Grasshopper so eloquently put it, simply, "switch into spring mode and go enjoy cutting some shapes in the sun."
But I wouldn't pack away the pow boards and skis just yet…
Operating Dates for each Niseko United Resort are outlined below:
Hanazono: 1 December 2018 – 31 March 2019 (8:30-15:30)
Grand Hirafu: 23 November 2018 – TBC May (8:30-16:30-20:30)
Niseko Village: 1 December 2018 – 7 April 2019 (8:30-16:30-20:00)
Annupuri: 23 November 2018 – 6 May 2019 (8:30-16:00-20:30)