Not Even a Terminal Illness Can Keep this Snowboarder Out of the Backcountry – Photo Journal
September 12th, 2019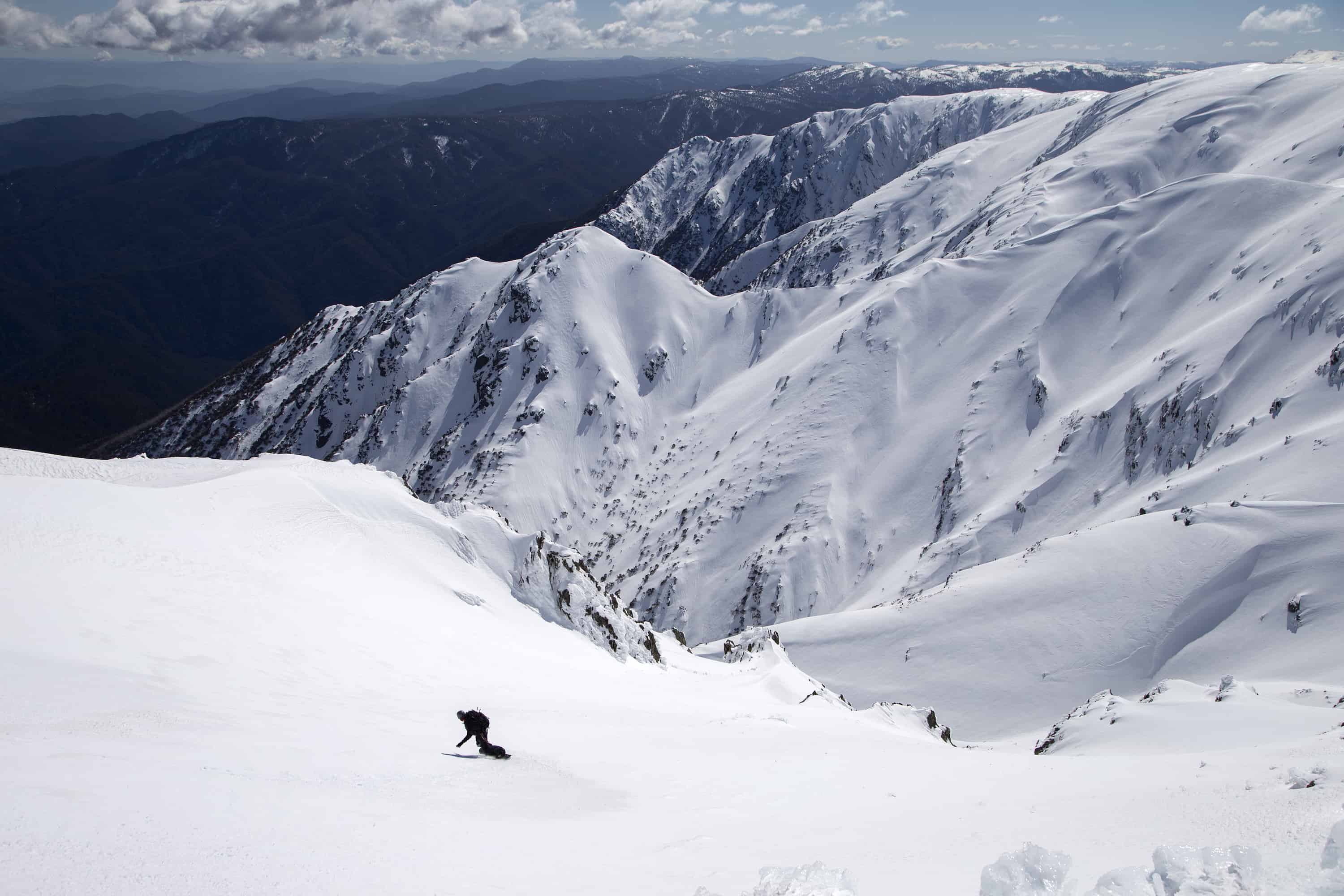 Mountainwatch | Words Alex Horvath Photos by Jake Sims
Excuses don't mean much in the backcountry, and nobody knows this better than Virgil Janko.  The 48-year-old grew up only a stone's throw from the ocean on Victoria's Mornington Peninsula.  "My family emigrated from northern France when I was about five or six.  Being first-generation immigrants meant that trips to the snow weren't on the agenda, but once I was in my mid-20s I started making regular pilgrimages up to Mt Hotham," he reminisced.
"My first trip was when I jumped in the car with the Trigger Brothers.  They ran a surf-snow shop nearby to my local break and invited me up to Hotham with them in about 1995.  I scored some second-hand Airwalk boots and a Winterstick all-mountain snowboard and packed my bags.  After a few laps, I was hooked, for life."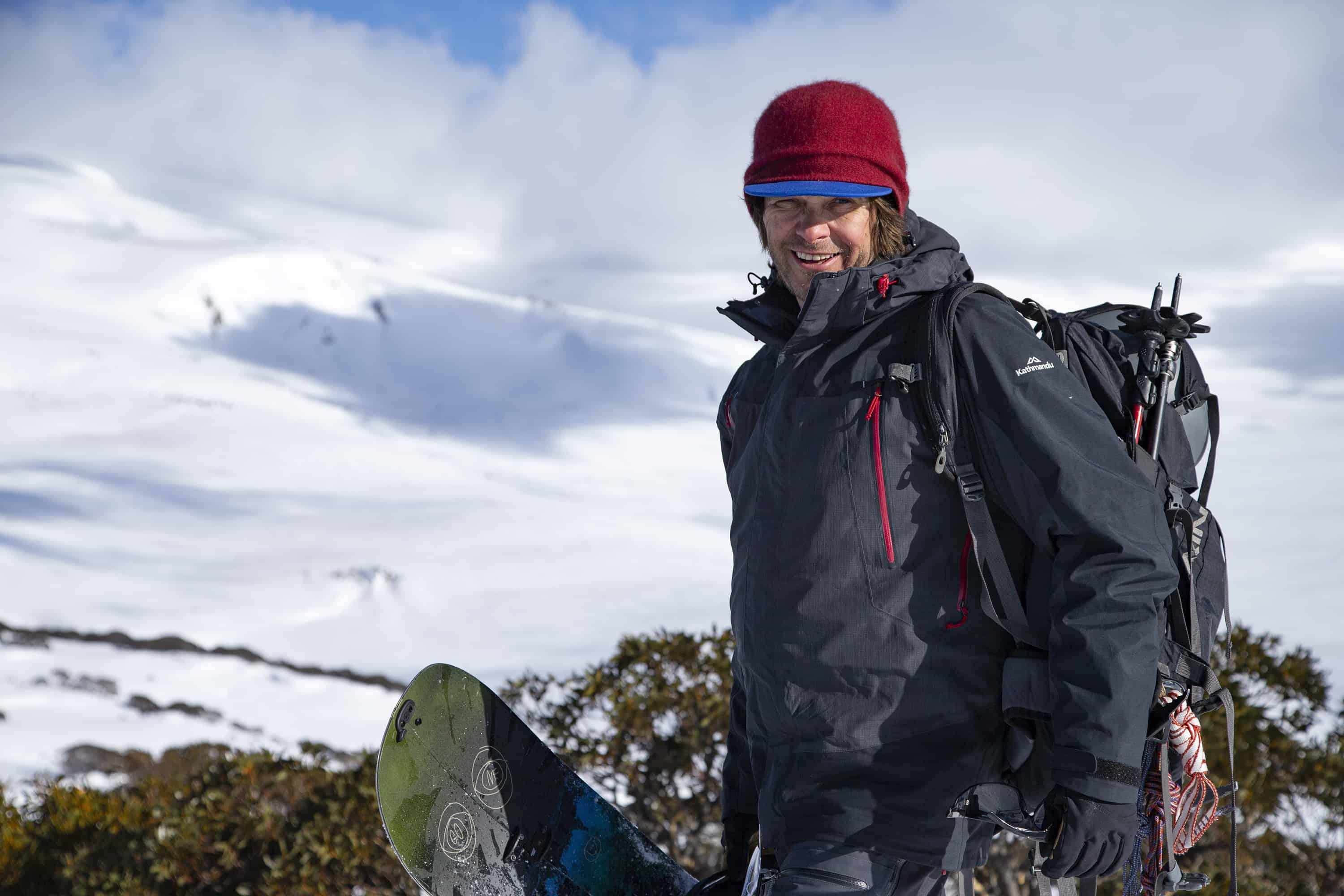 Throughout the late '90s Virgil worked whatever job he could to be in the mountains.  He bumped chairlifts, washed laundry and eventually got his APSI instructor certification and the whole lot.  Eventually he started working seasons in the French Alps, that opened his eyes to riding big mountains and what that's all about.
Eventually life took over, he got married, a house and all the rest. He still found time for the ritual of heading to New Zealand for two weeks to a month every year.  Eventually, he started wanting to ride bigger more technical lines, but couldn't afford to justify the expense of helicopters on a private charter.
This was when riding big backcountry lines started to be on the agenda, "These days the adventure starts at the resort boundary," he explains. But recently, Virgil has faced complications most people hope they'll never have to deal with.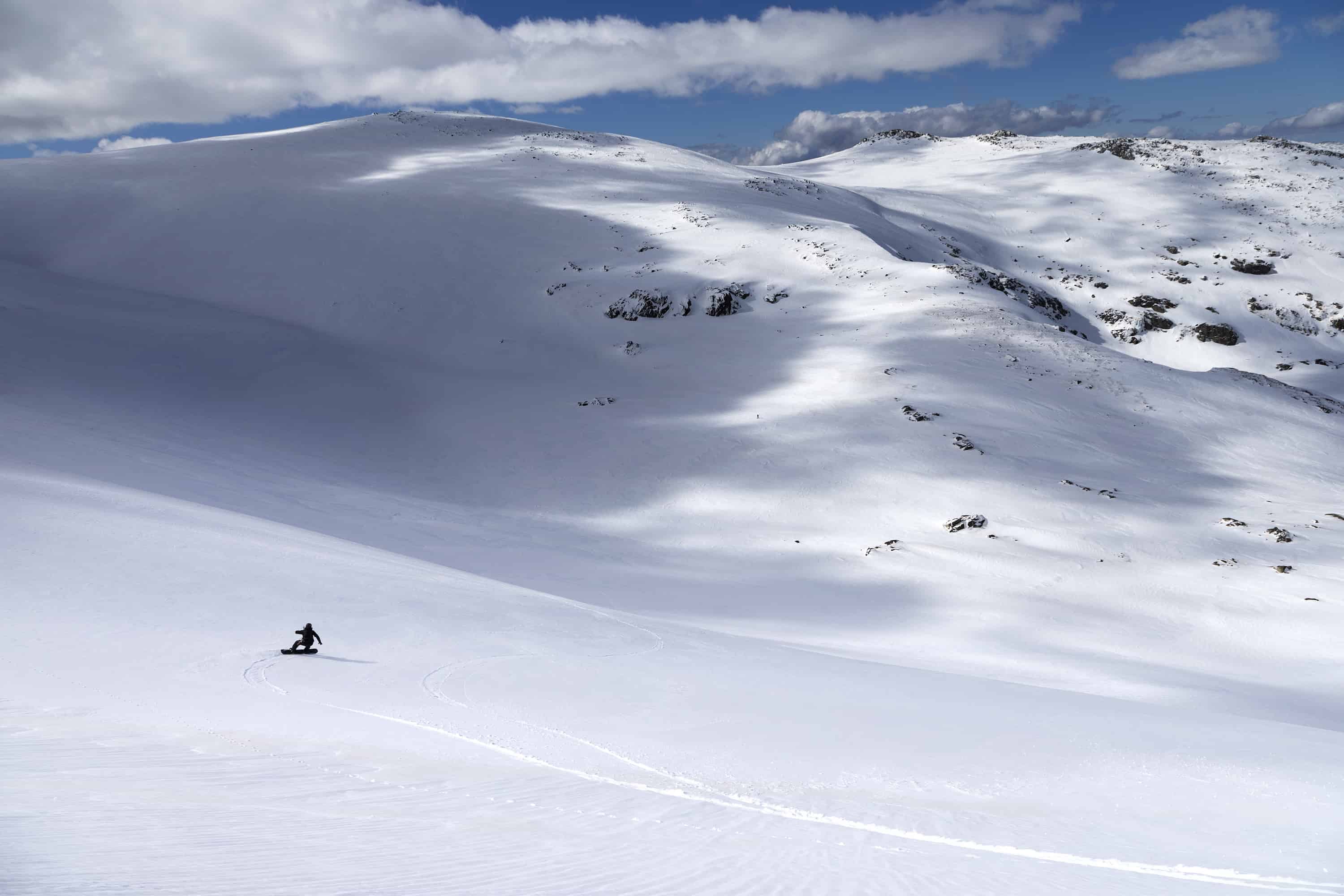 "What I'm going through now has obviously changed things. About a year ago my health started to take a sharp decline.  I had a relationship breakdown, but it got systemically worse.  I started to have issues with my plumbing and some other challenges.
"Eventually I got put onto a good urologist, who identified some issues with my prostate as well as a hernia and gall stone problems.  I got a call to come in before my scheduled appointment with some news that there was a high probability that I have prostate cancer. The next step was a biopsy."  When the tests came back, the outlook wasn't good. Virgil's doctor delivered the worst news possible.  The tumour had bridged and was in stage 4.
Virgil's doctor estimated he had about three-to-nine months left – but that was back in March. "All things considered, I'm doing well. I DJ on the side at festivals and a few other things.  This means I have an awesome support network from family and friends.  That support has really helped.  But it's a lot to take on and I really had to find a middle ground.  The doctors gave me a range of options for treatment, but I didn't want to spend the next nine months bedridden."
Fast forward a few months and when winter 2019 rolled around Janko's medical treatment was progressing with hormone treatment and a world of other things.  Despite going through all of this, he has still been able to get out in the mountains and make the most of the time he has left.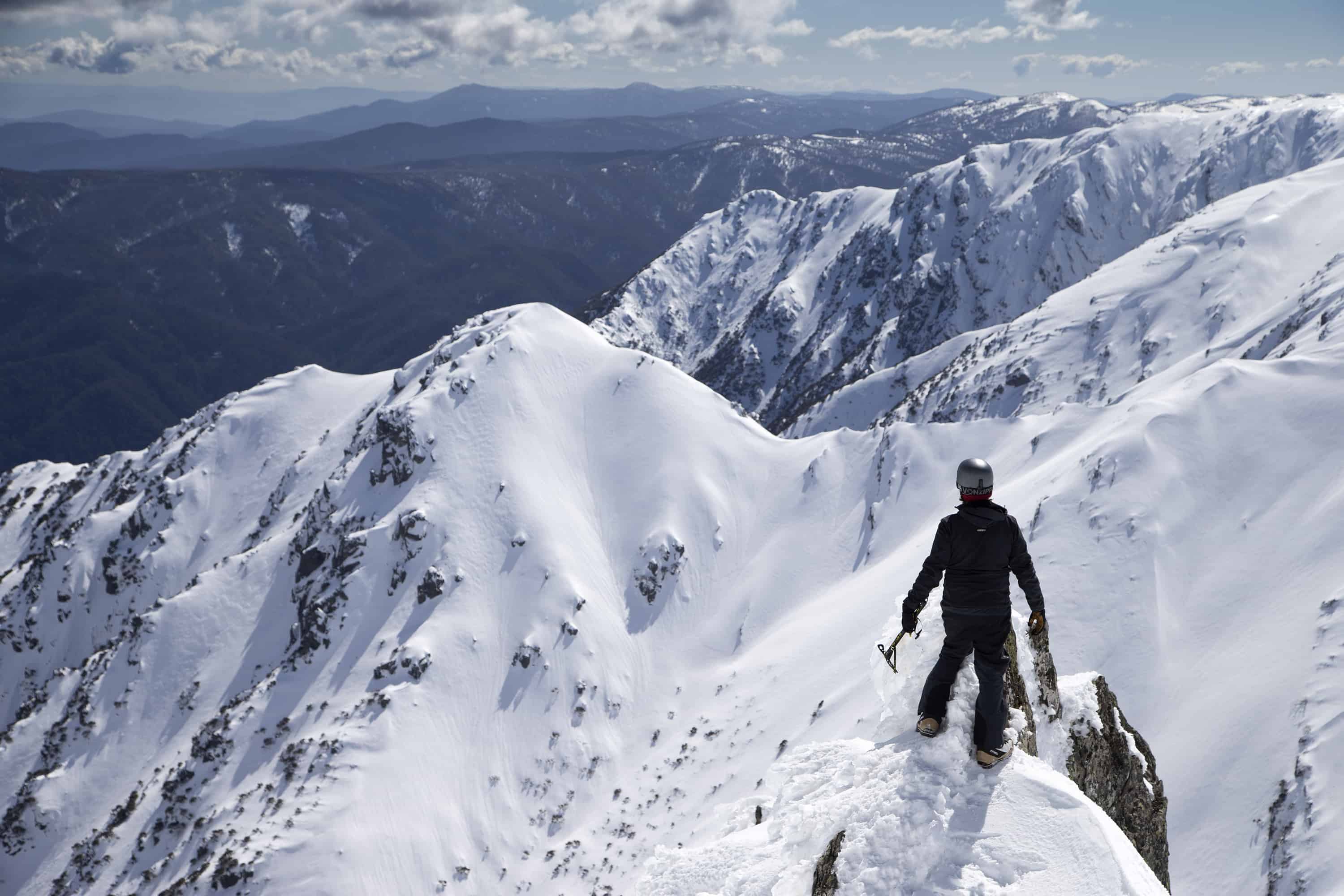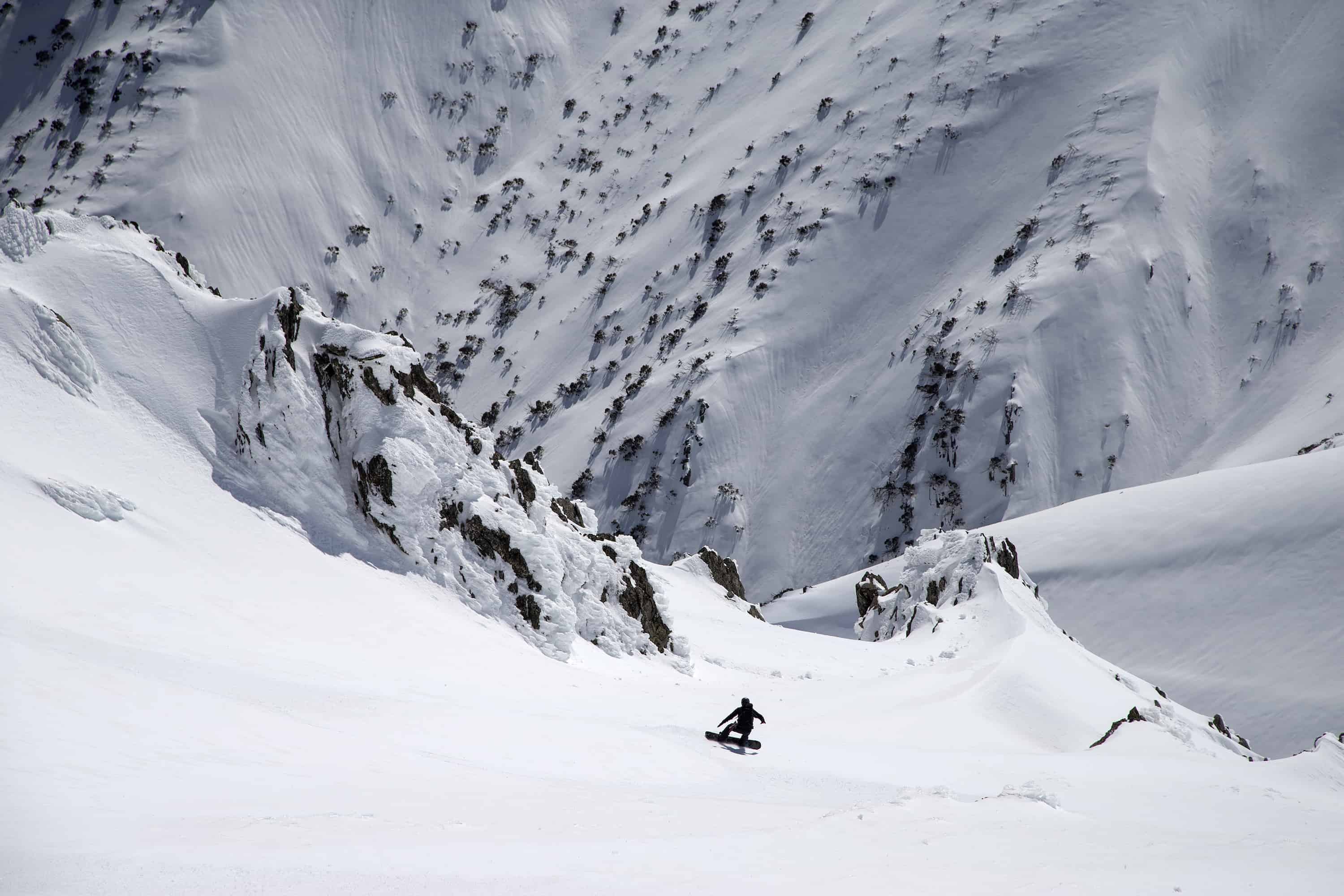 "I started putting all my gear on the market to pay for treatment, that's how I connected with Adam West from Snow Safety Australia and First-Light snowboards.  I'd bought a splitboard from him about eight years ago. We linked up and started planning the trips I really wanted to tick off.  One of those was to ride the Western Faces of Kosciuszko National Park, and Adam put me in touch with Jake and Erryn from Australian-Backcountry.
Getting out in the backcountry with Jake and Adam was something Virgil had been looking forward to all season.  "I had only spoken to Erryn on the phone and hadn't met Jake before. We met up in Perisher in late August and jumped on the oversnow to Charlotte Pass. Jake takes amazing photos, and Erryn is an absolute weapon on his snowboard.  I was worried about my ability to keep up on such a massive day with guys like them.  I was apprehensive and nervous. In the end, Jake and Erryn were so accommodating, so warm and so helpful.  I could see they were stoked to have someone out in the backcountry who's just as stoked as they are."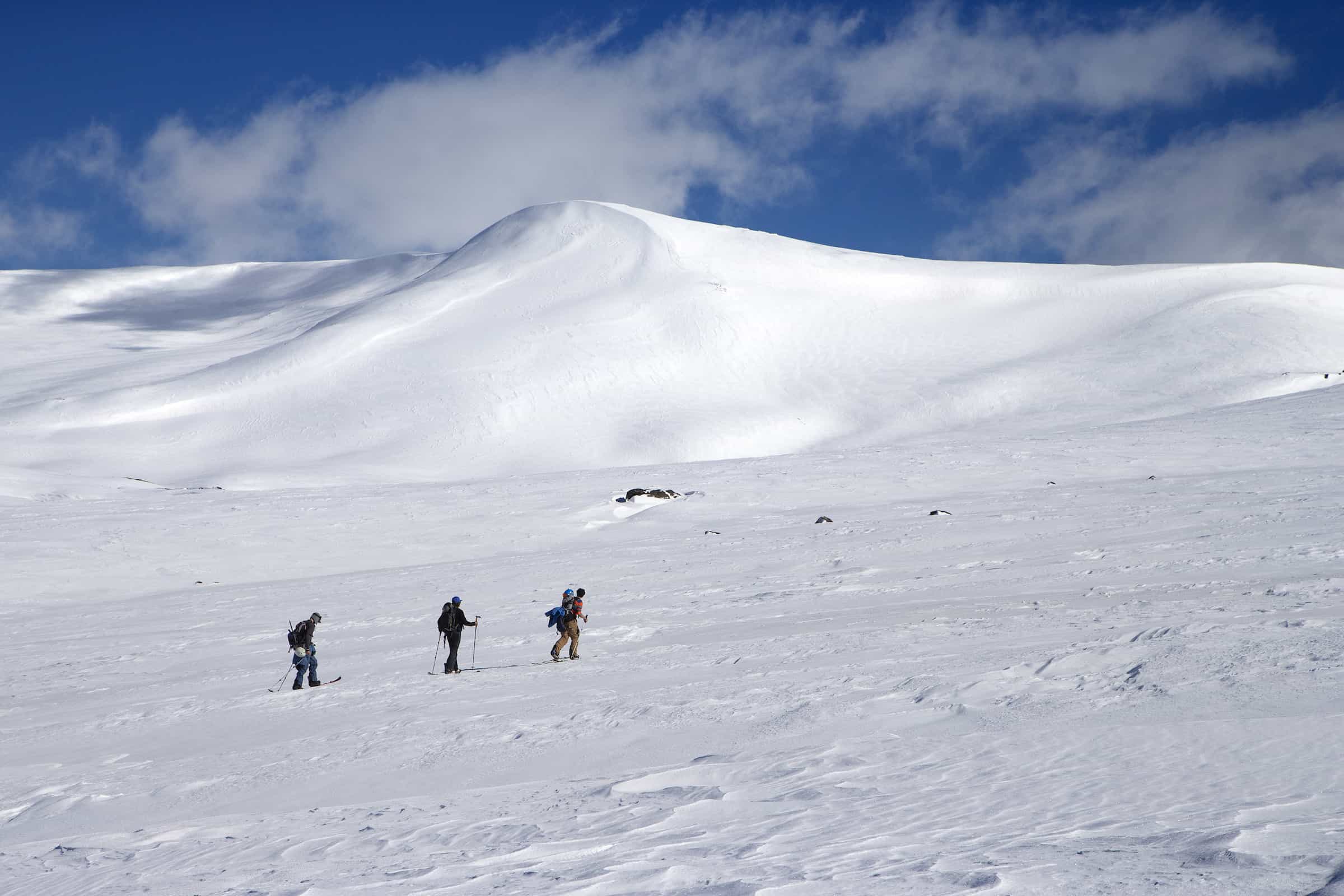 After their approach to Carruthers Peak, Jake and Erryn lined up the chute of the day for Virgil and called him in. "When I was on top of Carruthers I could see a roll-in but couldn't quite see the line.  Jake was up on the rock shouting directions to me telling it wasn't going to be that gnarly.  I had to have full trust in their knowledge but also in my own ability to be able to ride anything.
"Strapping in, taking my first few turns and seeing this line open up before me was incredible.  As I'm about three turns in, I see Erryn and Jake up on the rock shooting photos and yelling directions just telling me not to fall. It was such a good experience. Riding with guys with their skill and experience out in the mountains was incredible. I'm looking forward to a few more opportunities to get out there this season."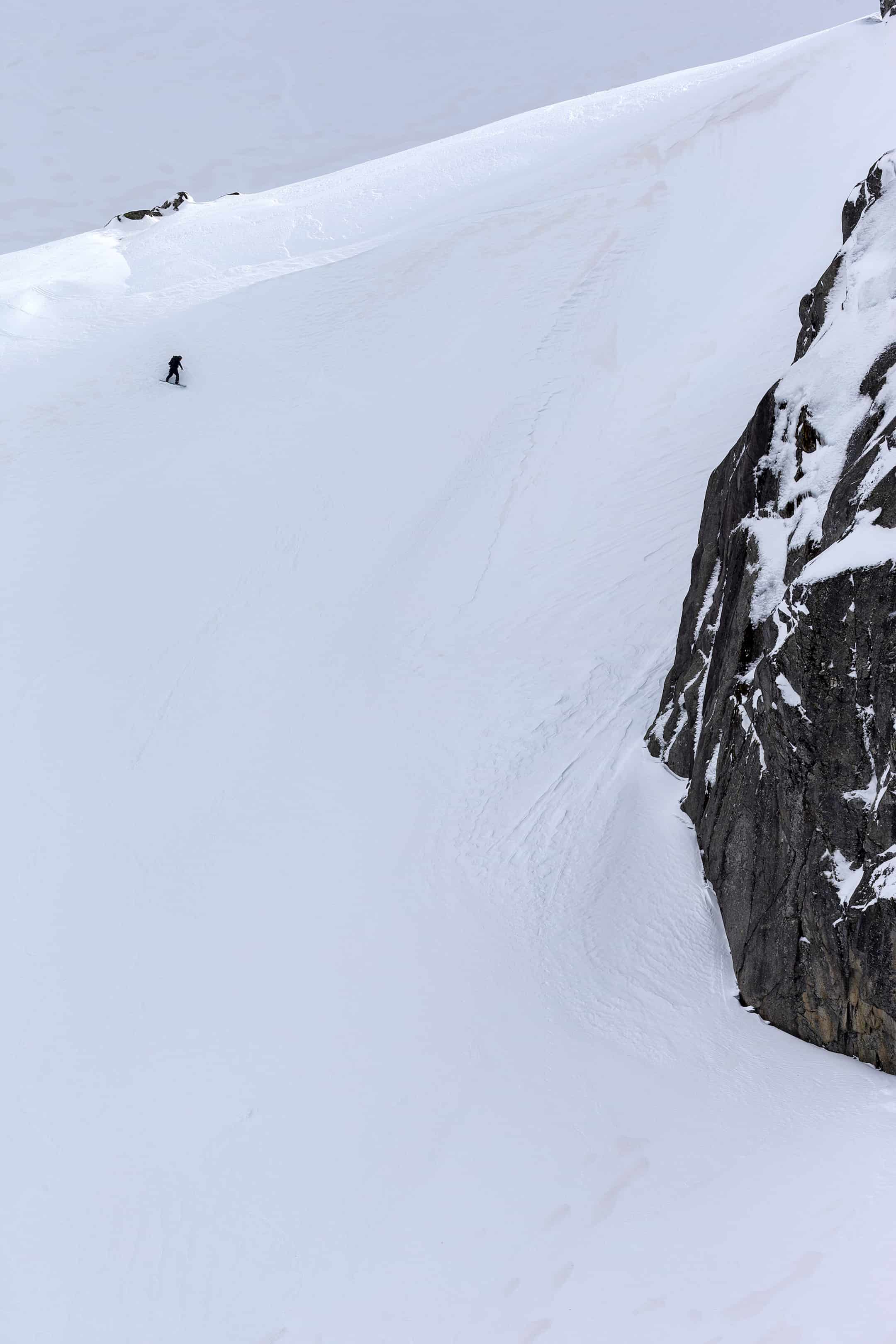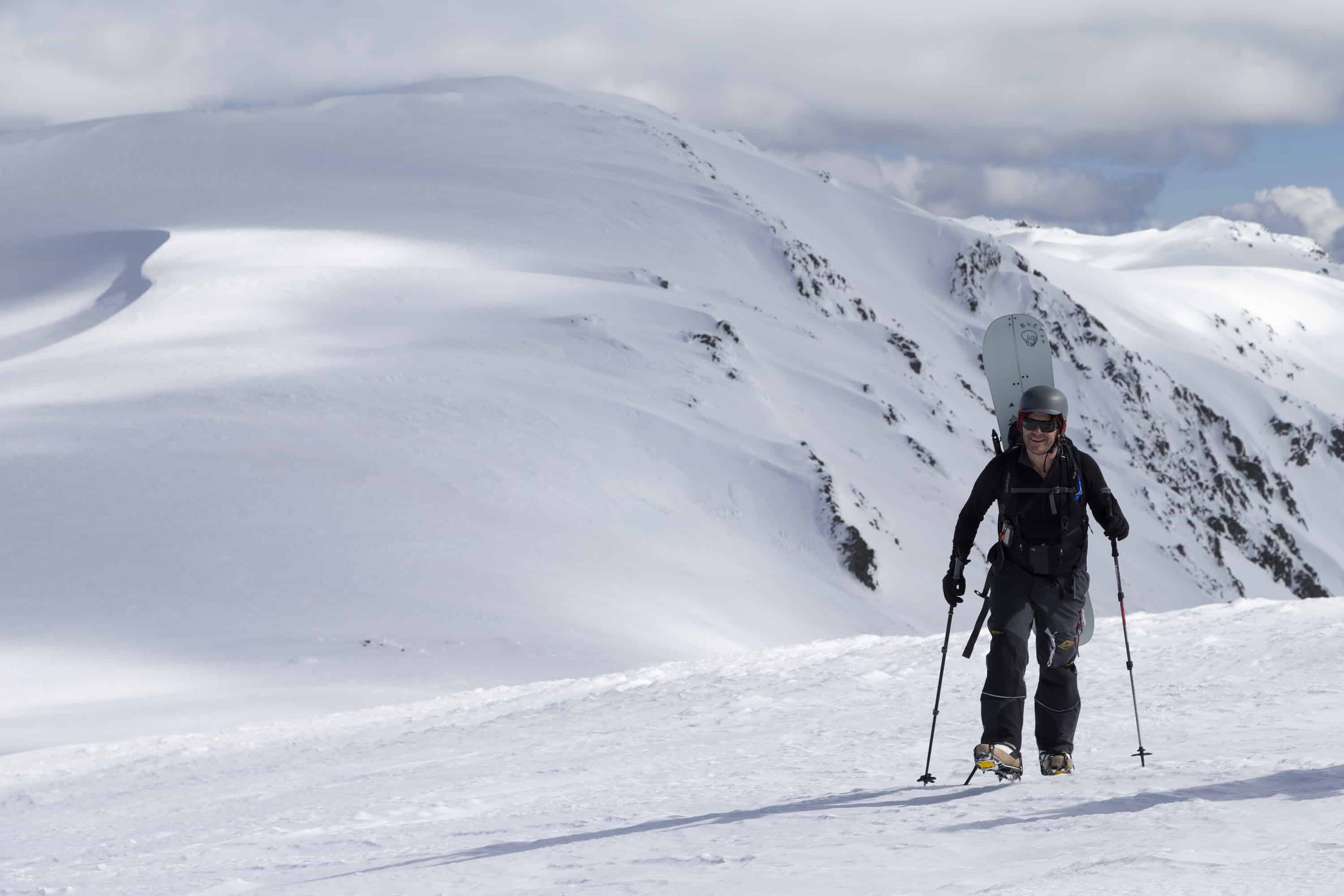 With an outlook like Virgil's you'd be forgiven for thinking he'd be hanging up the boots.  But he's not having that, "In terms of next steps, I'm currently planning Gulmarg for a month in February.  After that I'll be heading out to Canada for March, followed by Alaska in April. There's not much more you could hope for than great friends, great mountains and great riding."
At the end of our conversation I was keen to know if Virgil had any advice for people struggling with the realities of a cancer diagnosis. I thought it might be a hard question to answer for someone in his circumstance, but he took only a moment to consider his response.   "Living and breathing cancer everyday can be all-consuming.  For me, snowboarding is the only time in life that I'm totally free, all that matters is the next turn.  I'm gonna keep chasing that dream until I can't any more.  After that, I'll be ready for whatever's next."