PHOTOS – An All-Aussie Avalanche in Stanley's
August 23rd, 2013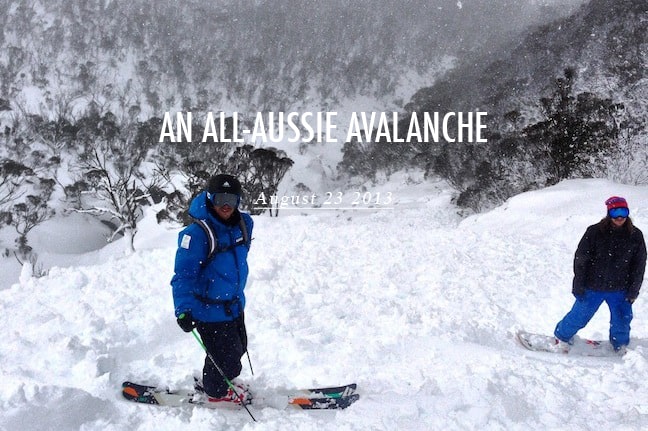 Mountainwatch | Alex Horvath
This morning's arrival into Thredbo was a little disappointing. At the morning cafe stop everyone in Jindabyne was saying the same thing… "20 cm's again overnight! Today's gonna be off the hook!"
Unfortunately as we pulled into the day lot we could see it was going to be one of those mornings, yep, 20 cms had fallen – at about mid station on Kosi chair; and the temperature was slowly rising. It was also windy…
Now, I'll be the first to admit it, Avalanches are rarely something you think about when ducking out in the sidecountry in Australia, but as a few local shredders found out today, they are never something to ignore.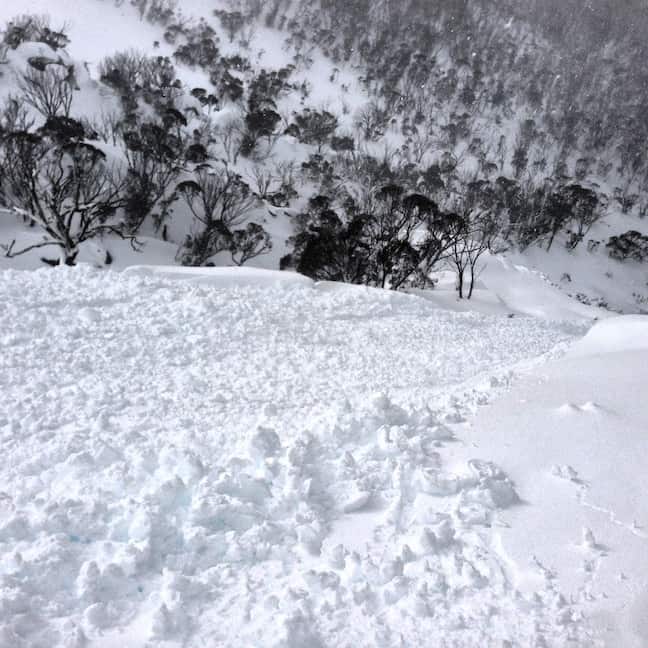 The boys looked more surprised and amused than worried, a lucky escape Image:: Blondel
After we saw his shots on Instagram we quizzed Simon Blondel from Liberty Skis Australia to find out what happened:
"After a week of epic conditions in the mountains, the temps rose and the 20cm of fresh snow we got overnight became snotty. Scott Kneller, myself and snowboarder Phil Maclarn were out trying to get some shots in Stanley's at Thredbo. It was our first run of the day. We were the first in there and I dropped in. All good, easy skiing. Scotty dropped in next and with his massive skiercross thighs put a deep turn through the snot and the whole face released. Lucky he can ski fast, he then pointed it straight and pulled out in front and off to the side.
It's the first decent slide I have seen in Australia, just remember it can slide and it sets like cement!"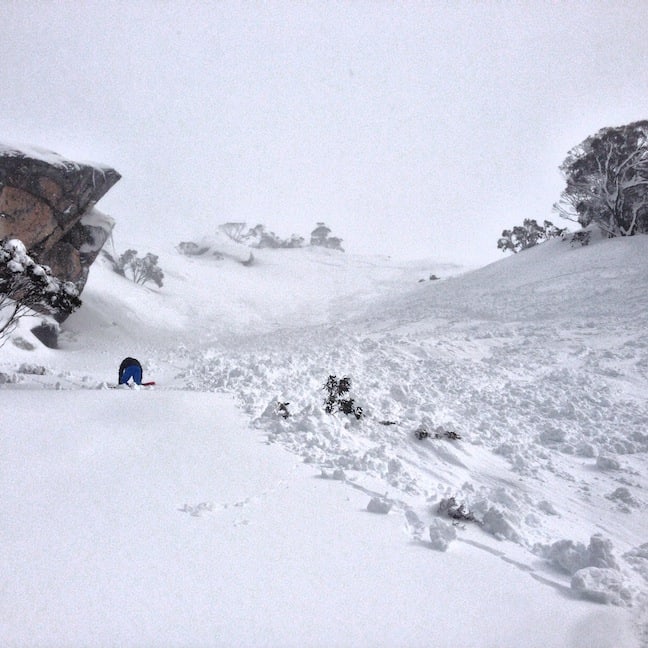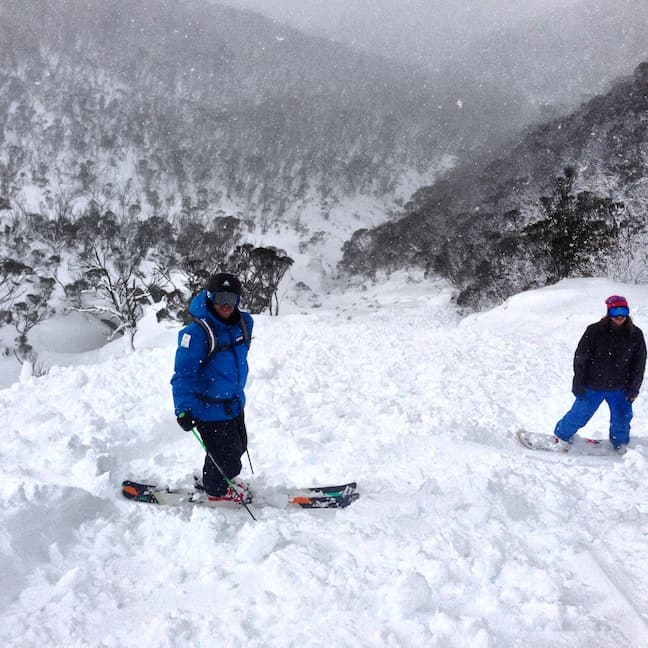 Be careful out there kids…
Thredbo forecasts,
snow reports and
live snow cams.