PHOTOS – The back face of Cardrona
July 18th, 2013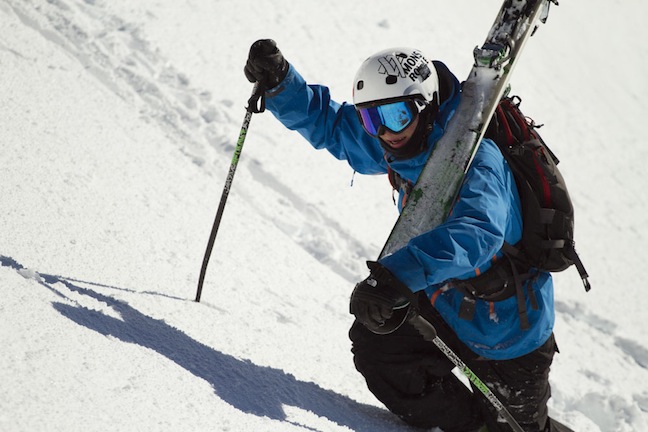 Fraser McDougall working hard to score some busy season snow Image:: Riley Bathurst
Mountainwatch | Riley Bathurst
In New Zealand, the school holidays are filled with the most snow shredding a lot of kids will do for their entire year, but what if you're a big kid that has finished your school days and you now work outside 9 – 5 conventional job?
Well, Fraser McDougall, Ben Comber and myself fall straight into that category. On this cold foggy morning last weekend the car parks were crowded, rentals were fresh out of ski boots and there were crazy kids all over the show!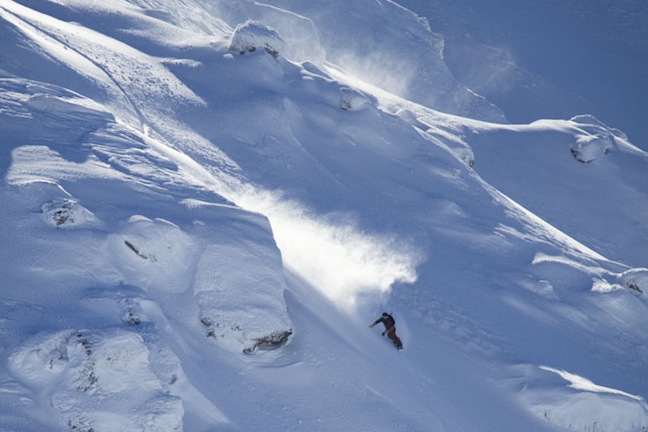 After watching Fraser's line Ben changes it up a little and throws up a few solid white room turns in the sun, and onward into the shade Image:: Riley Bathurst
We lapped Captains zone as the fog hung around, all the while finding good hit laps in the pockets of fresh snow. Keeping to yourself wasn't easy. Someone who had inadvertently been skiing around enjoying one of their first days of the season had already cut through almost all the good landings…
Although that didn't really slow Fraser down too much, he was still out their hucking backies all day.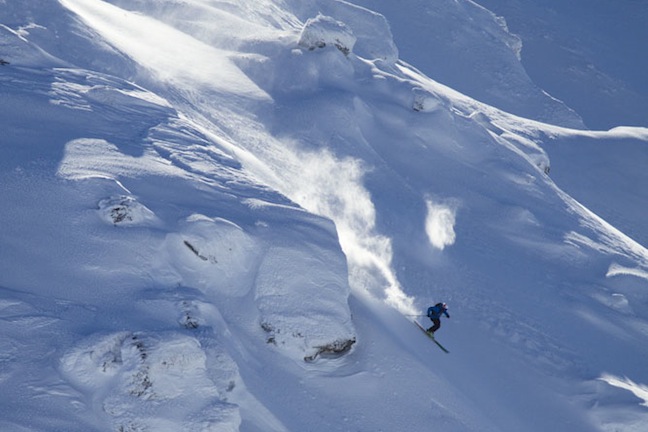 Fraser threads the needle between a few rocks Image:: Riley Bathurst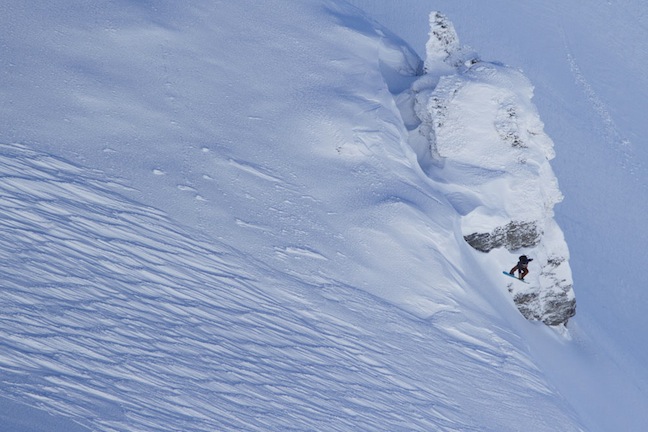 Ben scoped a sweet little popper in the sun, here is he is sending it Image:: Riley Bathurst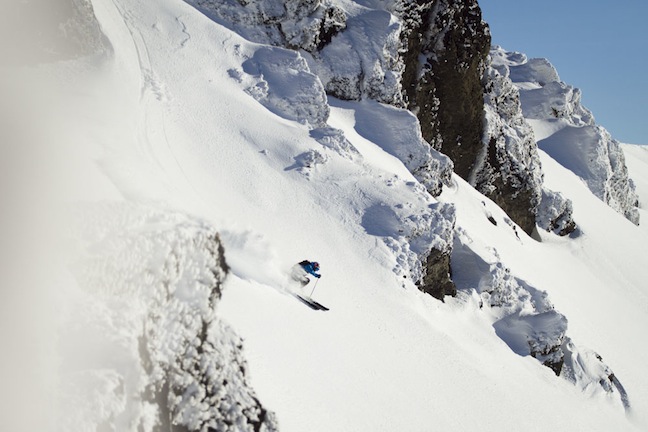 Toward the end of the day the sun came over the aspect and began to soften the snow considerably, Fraser snuck in one last turn Image:: Riley Bathurst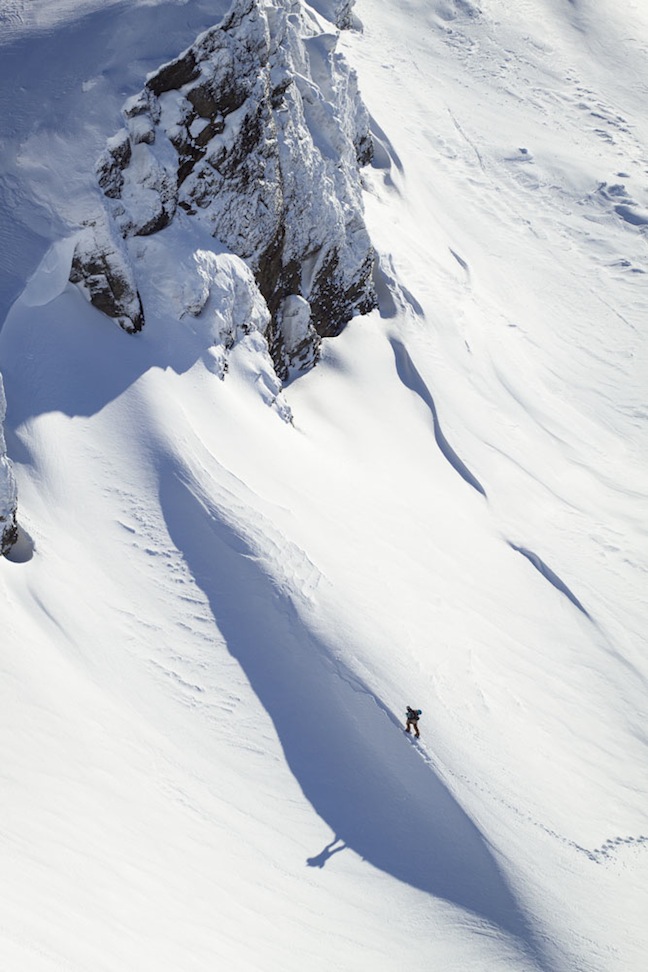 Hiking up a run is really nice when you get to the top, feeling like you've earnt a couple turns but still with the power in your legs. The bottom is just as good until you look how far you've come. Ski touring set ups have come along way and are getting better every season so Fraser popped on up feeling good in no time, Ben took a little longer with snow shoes but the scenery isn't nothing to scoff at so he just cruised, took it in and enjoyed the walk while remembering all those people in the lift lines Image:: Riley Bathurst
Cardrona forecasts,
snow reports and
live snow cams.